Looking for the perfect black spray paint color? We compared 7 of the top cans so you can see how they might look on your next project!
I am on a quest to find my favorite spray paints! I have swatched gold, silver, and white spray paint so far to compare how they each look.
Spray painting is my favorite way to transform something. It could be an old (or thrifted) item or something as simple as the handles on a dresser you are bored with.
Black is one of my favorite spray paint colors because it's neutral but bold – and often modernizes outdated things.
I am kind of embarrassed to admit that when I dug into our spray paint rack I discovered that we had 7 different (half used) black spray paints.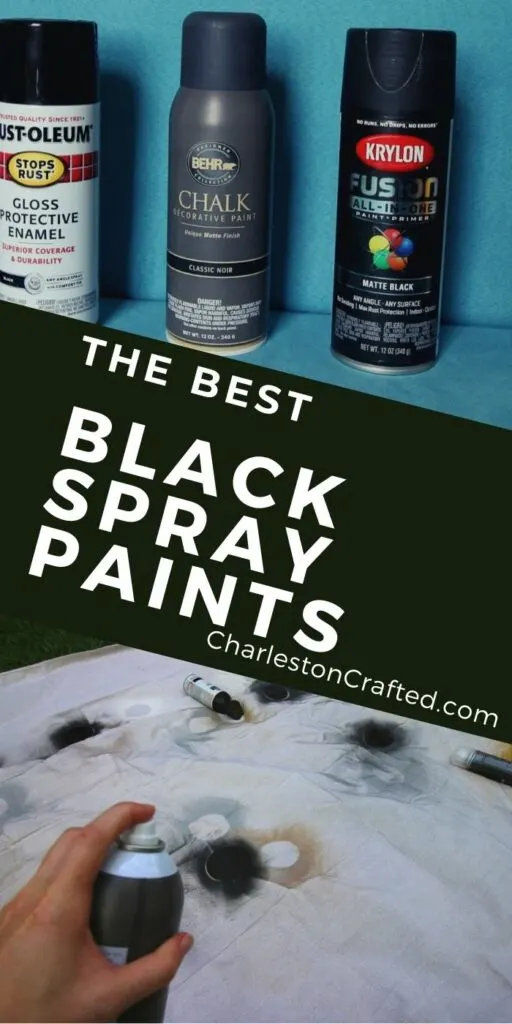 The Best Black Spray Paint
I picked up these spray paints at either Lowes or Home Depot. I painted my samples on these wooden circles.
To make this test as fair as possible, I painted all of the paints at the same time in the same conditions.
Each color got 2 light coats. I let them dry completely before taking photos.
The photos are all taken at the same time, in indirect natural light and were not edited for color.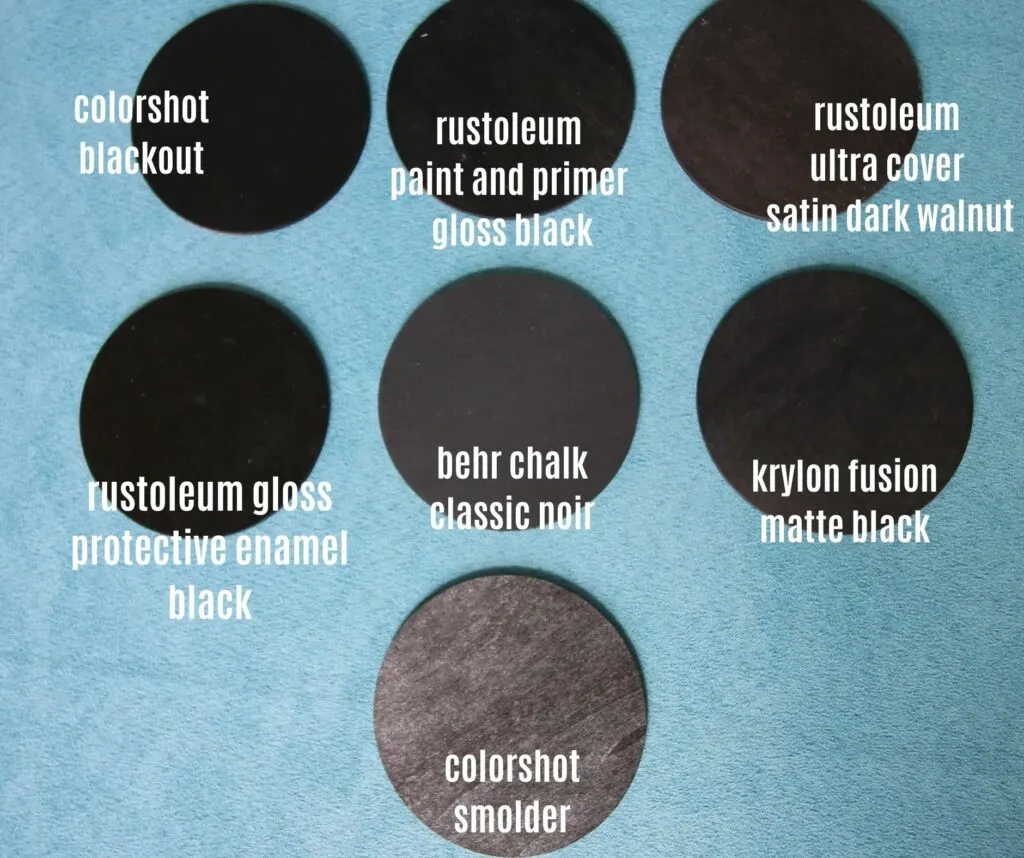 Here are the paints that we sampled: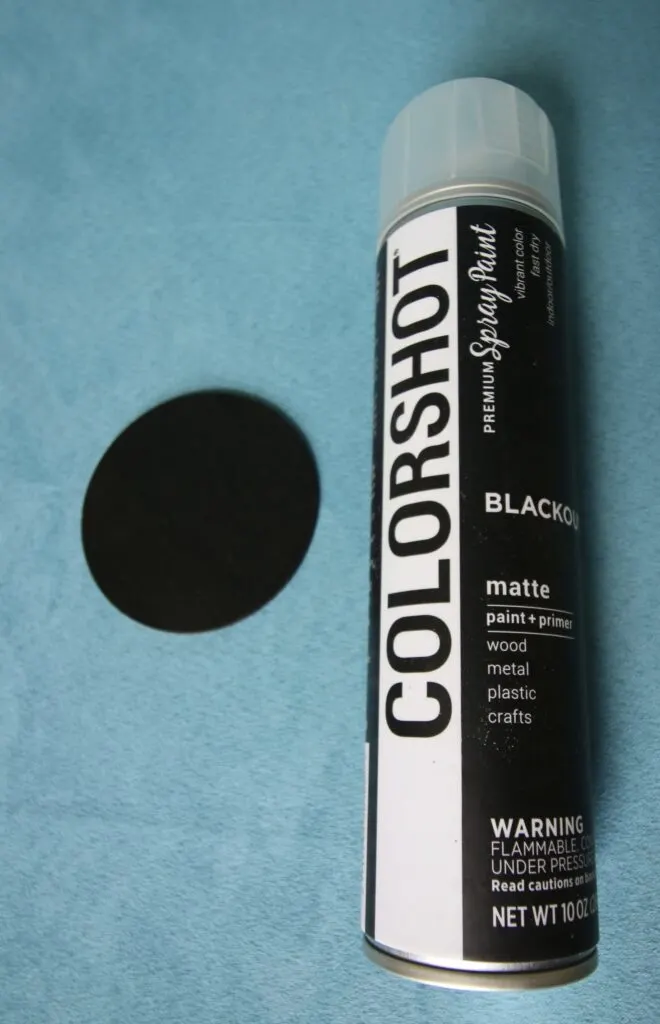 ColorShot is one of my favorites for spray paint. Their colors are gorgeous and I really love the slim can – it's easier to hold!
I tested 2 ColorShot black options.
Blackout is their true black. It is the darkest, blackest black of all of the paints that I tried. It has excellent coverage. I love the matte finish – it has no glossiness to it whatsoever.
This is my pick for a true matte black!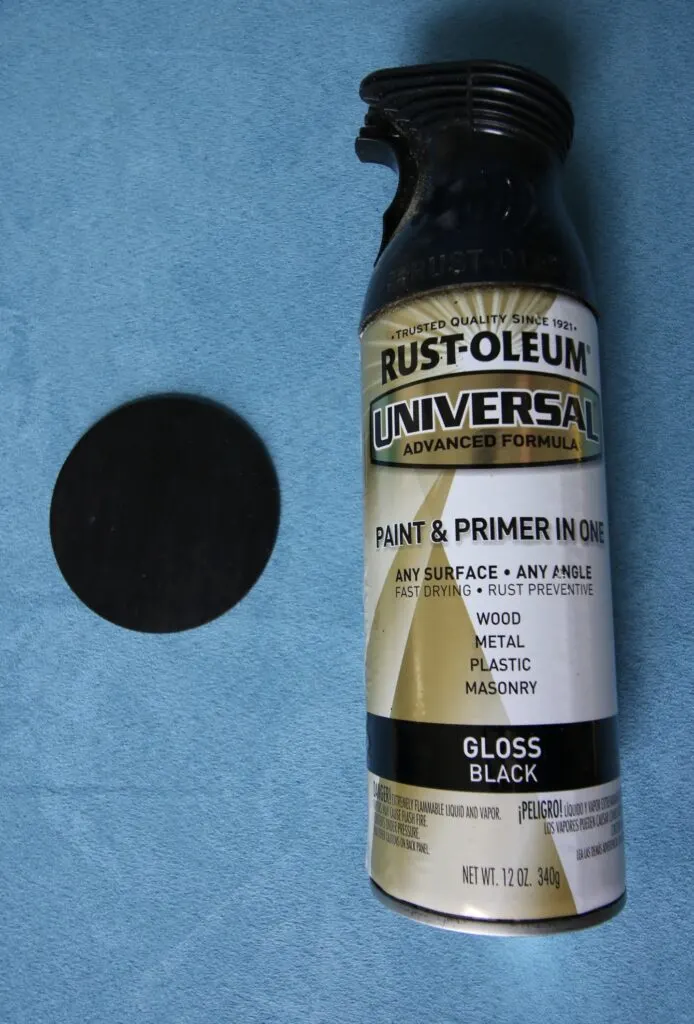 This is another popular black paint option. It is very dark black – definitely a true black.
My biggest qualm with this paint is that I feel like it didn't give quite as good of coverage as some of the other paints.
Thicker coats tend to get splotchy with the glossy finish so stick to 3 light coats for good coverage and to avoid splotches.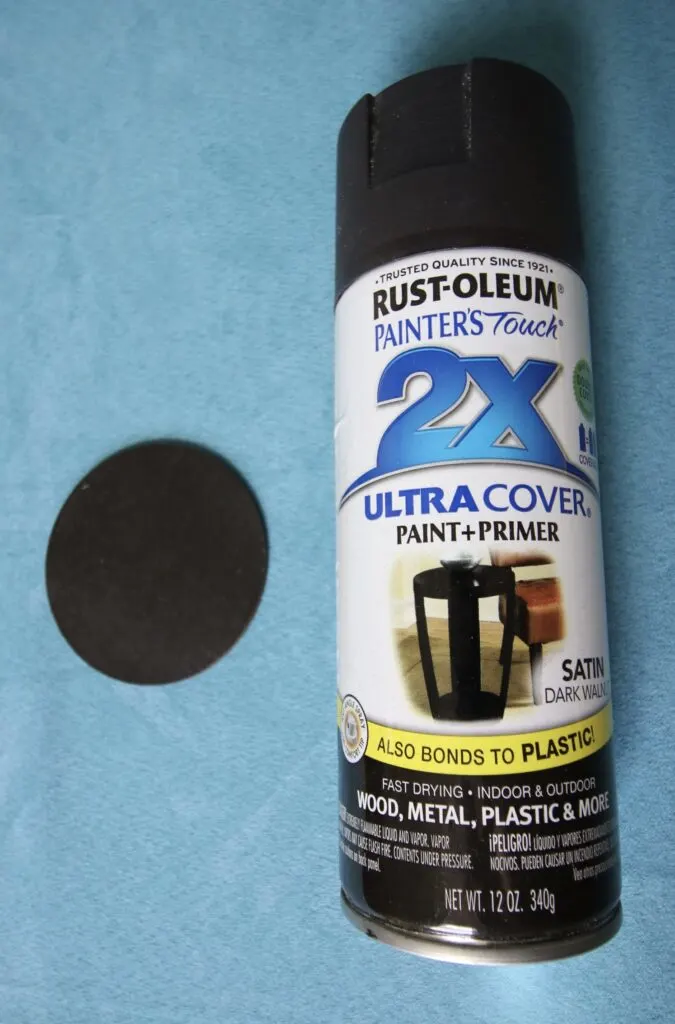 OK OK this paint isn't black. It's dark walnut. But, it's so close to black that I didn't realize it was NOT black until I was photographing the can.
So, I decided to leave it in the running.
This is an extremely dark brown color. If you saw it by itself, you would almost certainly call it black. You only notice the slight brown when paired with other true blacks.
I actually love this as a softer option – if you don't want quite the stark contrast of a true black, go for dark walnut!
There is an ever so slight texture to this paint – so plan to just barely sand (I like to rub down with a paper grocery bag!) if you want a completely smooth finish. This is probably related to the satin sheen more than anything else.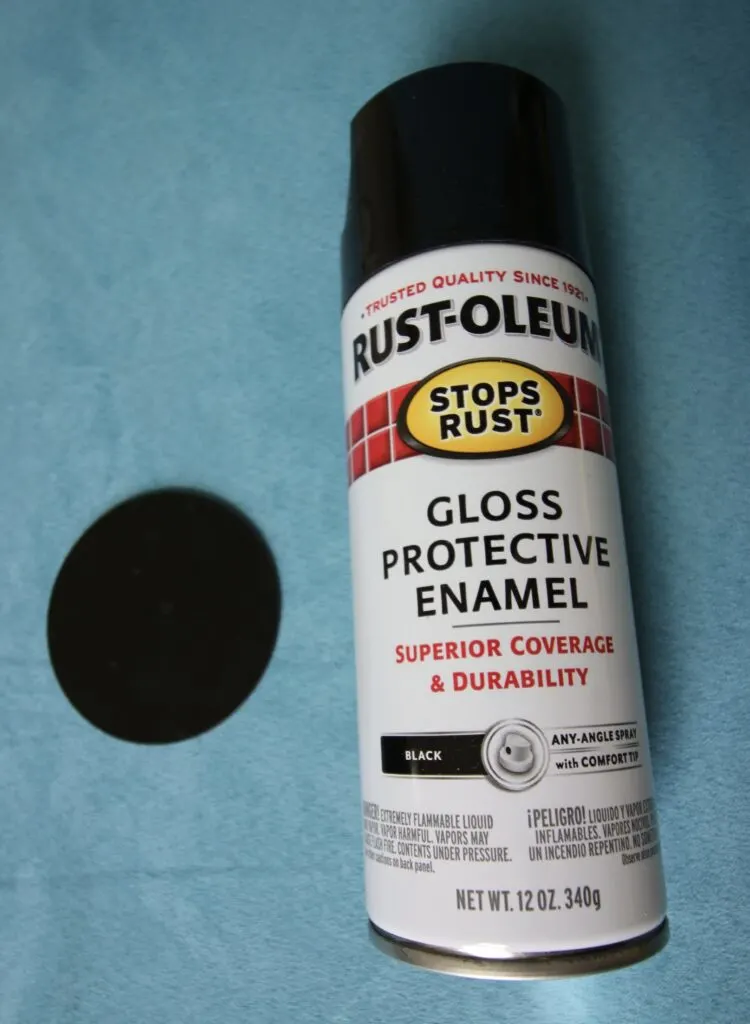 This is a great paint that I love to use for spraying thrifted type items. It's a really strong, durable paint. It does have a very glossy finish so keep that in mind.
This is a super true black color – very very dark black.
The coverage is really good and consistent.
My biggest negative for this paint is the glossy finish – it's fine in some applications, not in others. Just keep that in mind!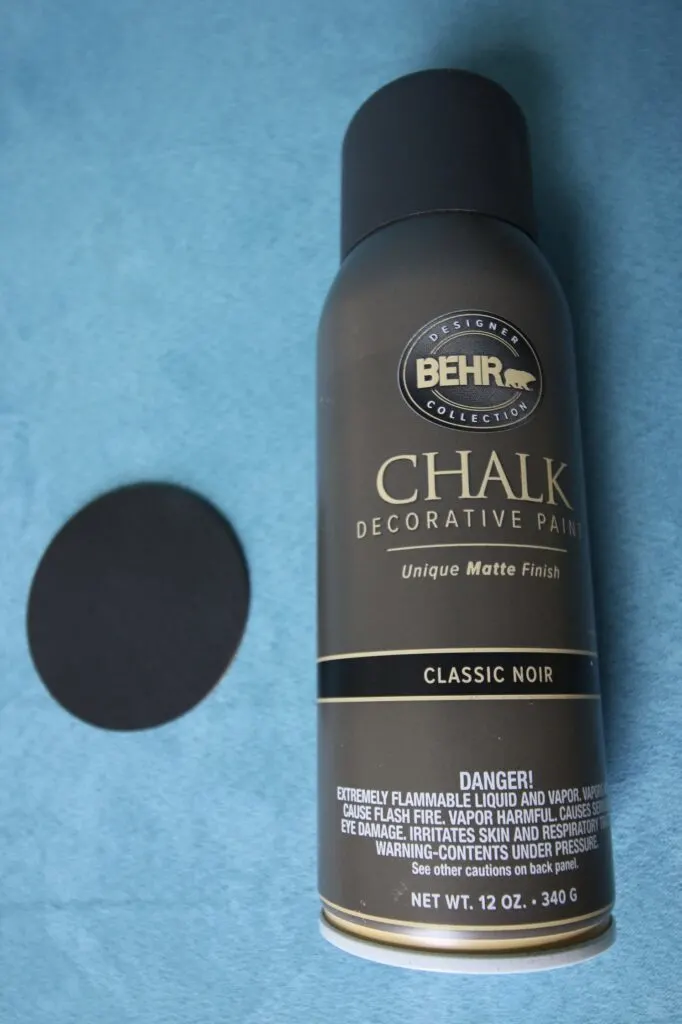 I am honestly obsessed with the matte chalky finish of Behr spray chalk paint. It is completely matte with zero gloss to it which is really on trend. This is great for giving trhifted cansiters a pottery-like look.
This is definitely a softer black. Set next to some of the more true blacks, it appears more like a dark charcoal coverage.
But, great paint, great coverage, a solid pick if you don't need a true black.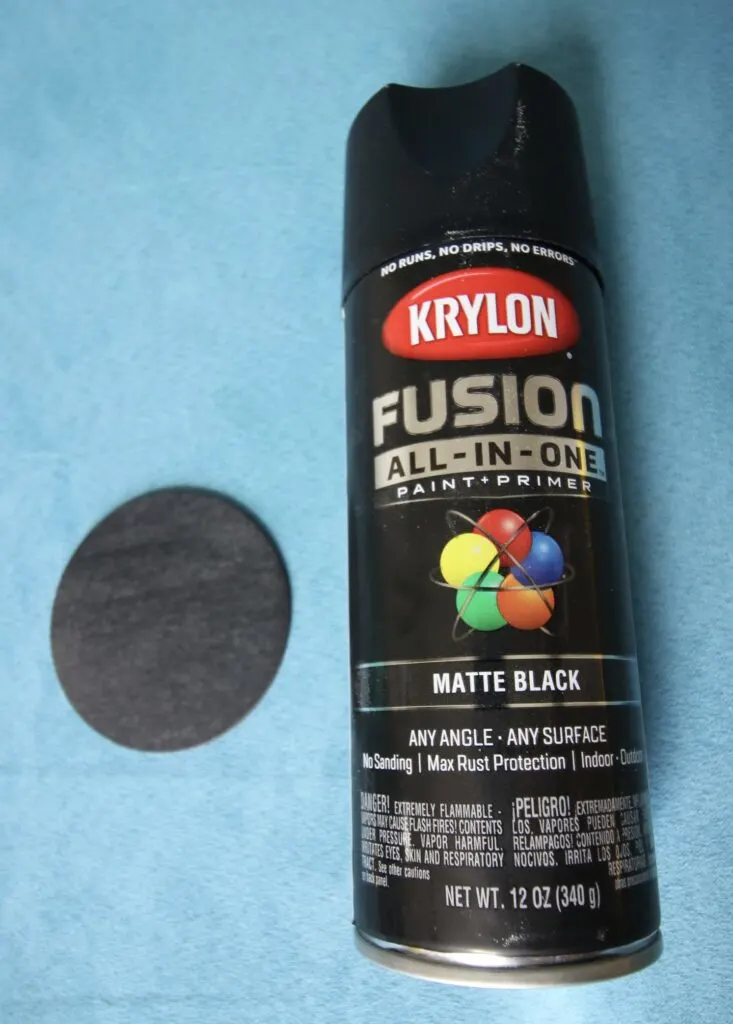 This is the big paint that Lowes pushes and I was honestly disappointed by it! It's not super matte – theres still a little gleam – and it's not completely black – more of a deep charcoal.
This is a skip from me!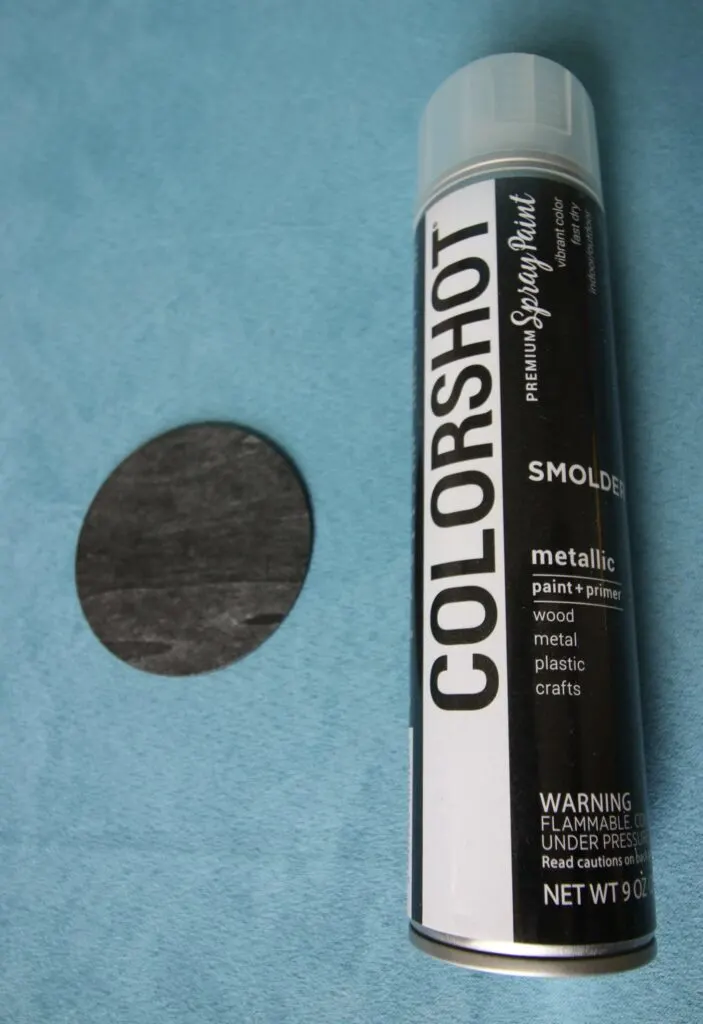 This was a bit of a wild card but I figured why not add it to the collection!
Colorshot's Smolder is a METALLIC black. I made that all caps on purpose – it's very metallic! There is a lot of silver and glitter in it!
If you want a glittery, gleaming black, this is a really cool option!!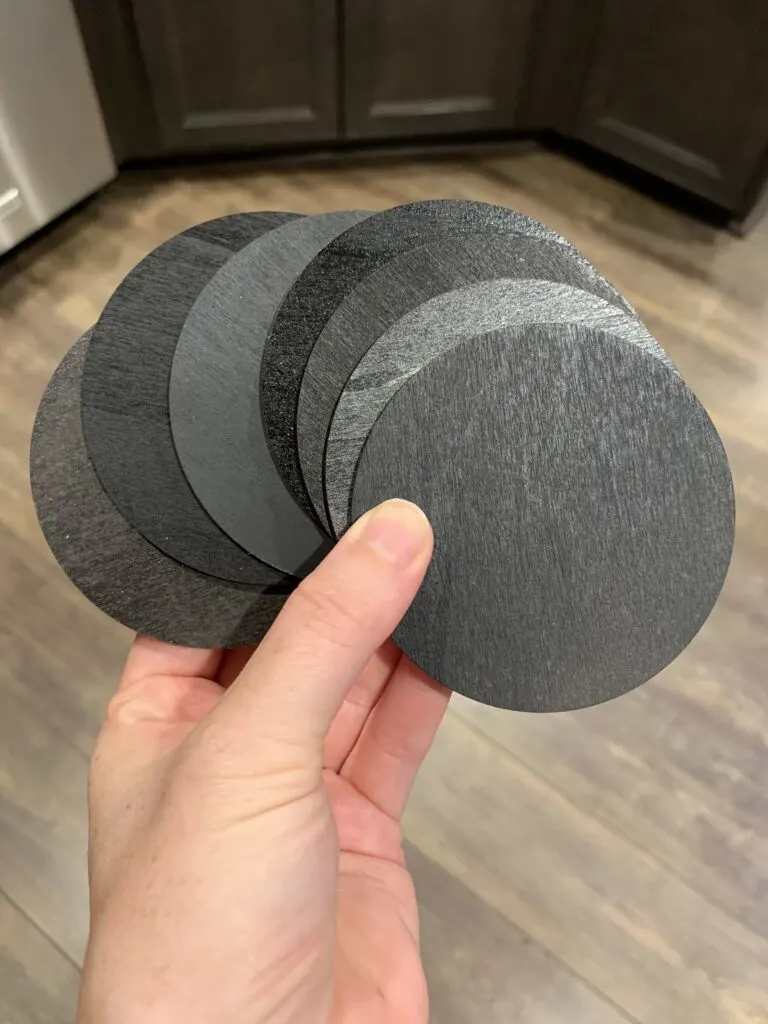 What is the best black spray paint?
My top pick for a black spray paint is Colorshot blackout. I love the deep black color and the great coverage.
My second runner up is Behr's chalk paint. It's not true black – more of a dark dark gray – but the chalky paint finish is just fantastic.
Video demonstration
Be sure to check out all these black paints in action in our video!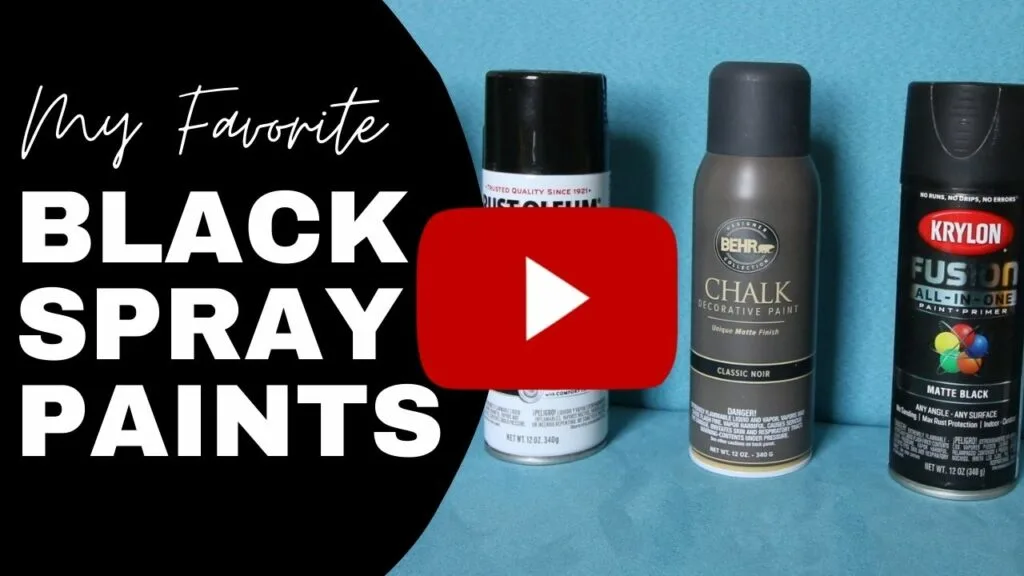 Check out all of my favorite spray paints!
What is your favorite spray paint?!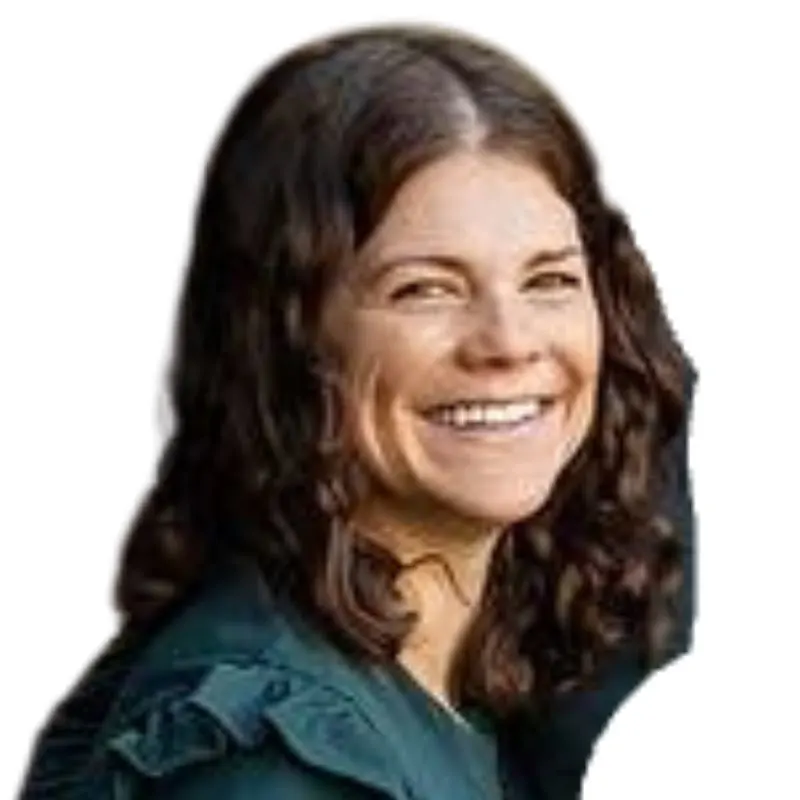 Hello, I'm Morgan, half of the creative force behind CharlestonCrafted.com! With a passion for DIY that dates back to 2012, I've transformed three homes and now I'm dedicated to helping others craft their dream spaces. Let's turn your house into a home together!