Looking for the perfect white spray paint? Let's review the popular hardware store options to see what is best for your next project!
I have been on a kick of testing out spray paints lately. We tested silver and gold first and now I am excited to bring you my favorite white spray paints.
I'm not going to lie – these white paints are the least dramatically different of all of the colors that I tested.
However, there are subtle differences and comparing the very popular shades below will help you to make an educated decision instead of a random one at the spray paint aisle.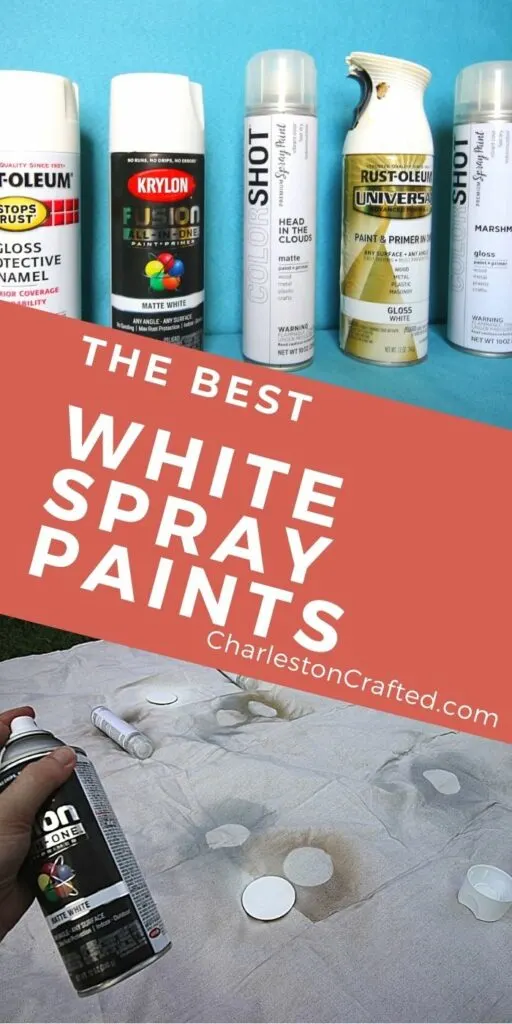 The Best White Spray Paint
I picked up these spray paints at either Lowes or Home Depot. I painted my samples on these wooden circles.
To make this test as fair as possible, I painted all of the paints at the same time in the same conditions.
Each color got 2 light coats. I let them dry completely before taking photos.
The photos are all taken at the same time, in indirect natural light and were not edited for color.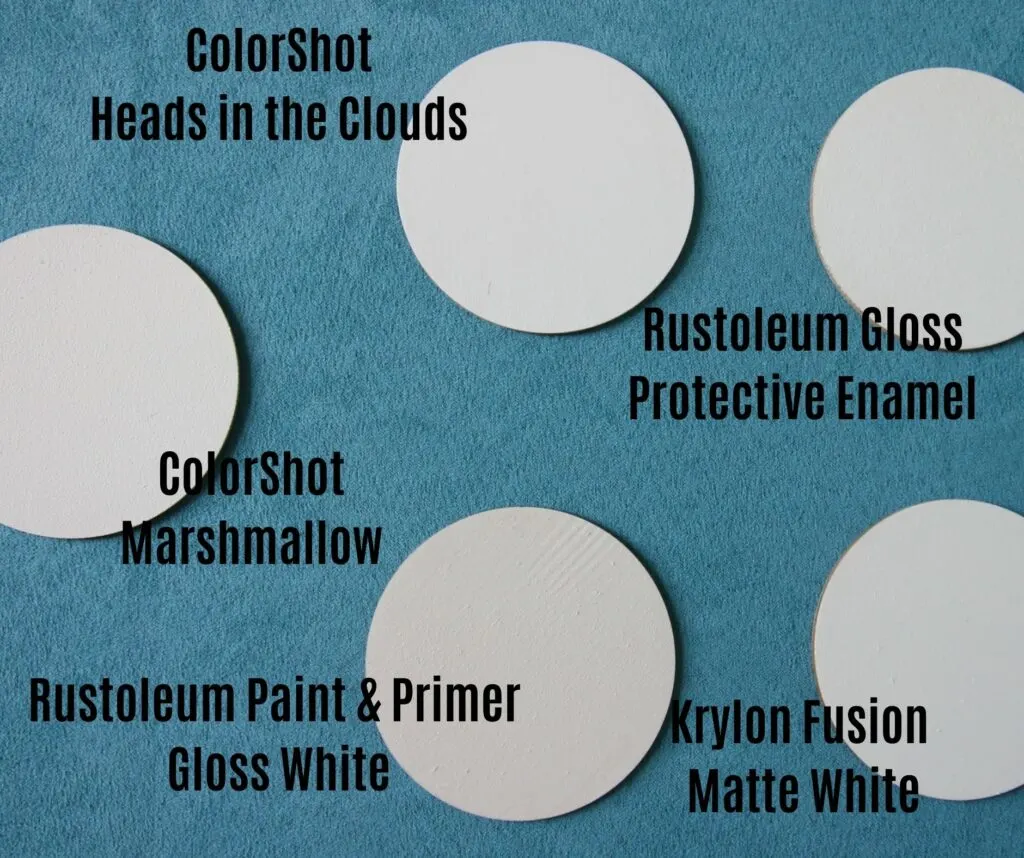 Here are the paints that we sampled:
Rustoleum Paint + Primer in one Gloss White
ColorShot Head in the Clouds
ColorShot Marshmallow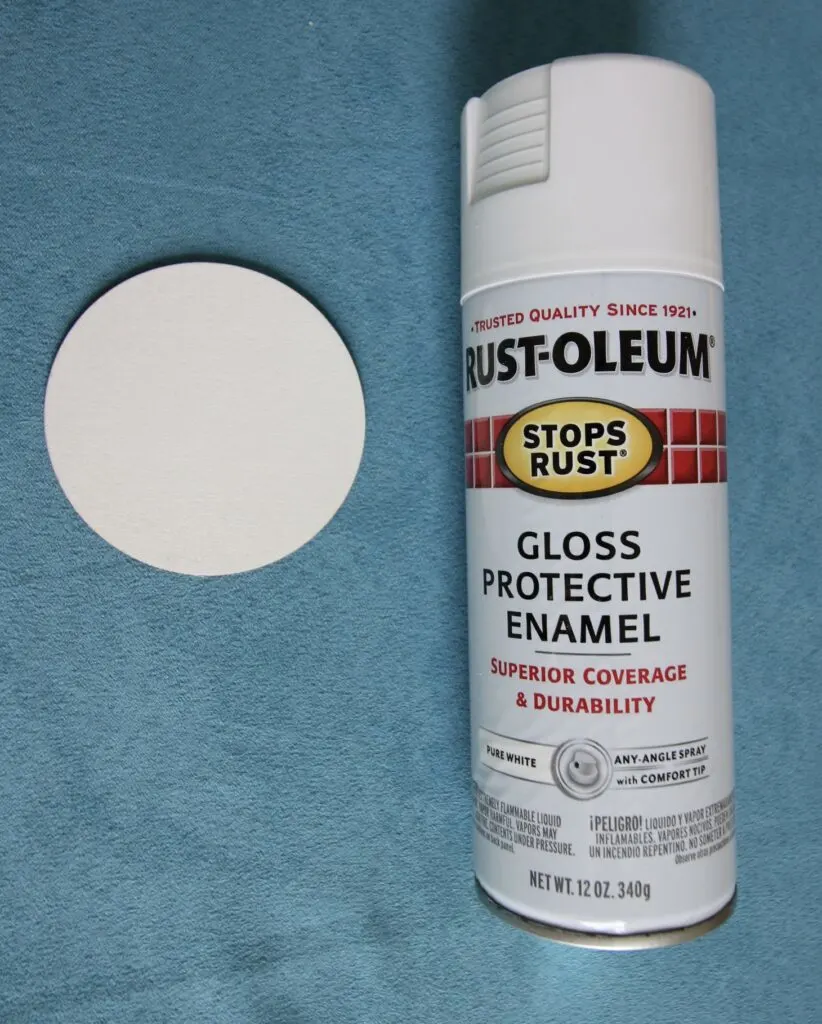 It is funny to me that they call this Pure White because set next to the other whites you can see it actually turned out a bit creamy for me.
It also has a bit of a rough finish to it – this could be the glossy finish on raw wood, but it definitely didn't go on as smoothly as some of the other options.
Rustoleum Paint + Primer in one Gloss White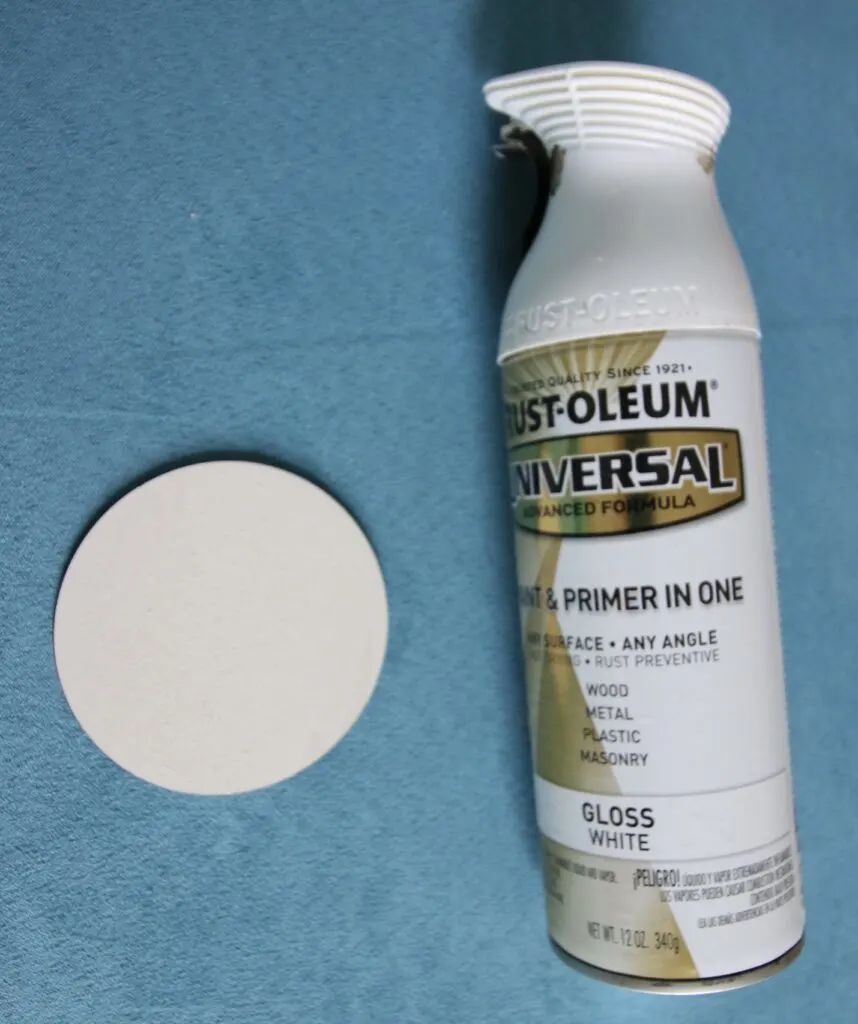 Of all of the white spray paints that I tested, this one was definitely the least white. It is pretty creamy with a touch of yellow to it.
It also has a slightly bumpy finish to it. While that could be user error, none of my other samples had that effect. I believe it could be lightly sanded out, but it's something to look out for.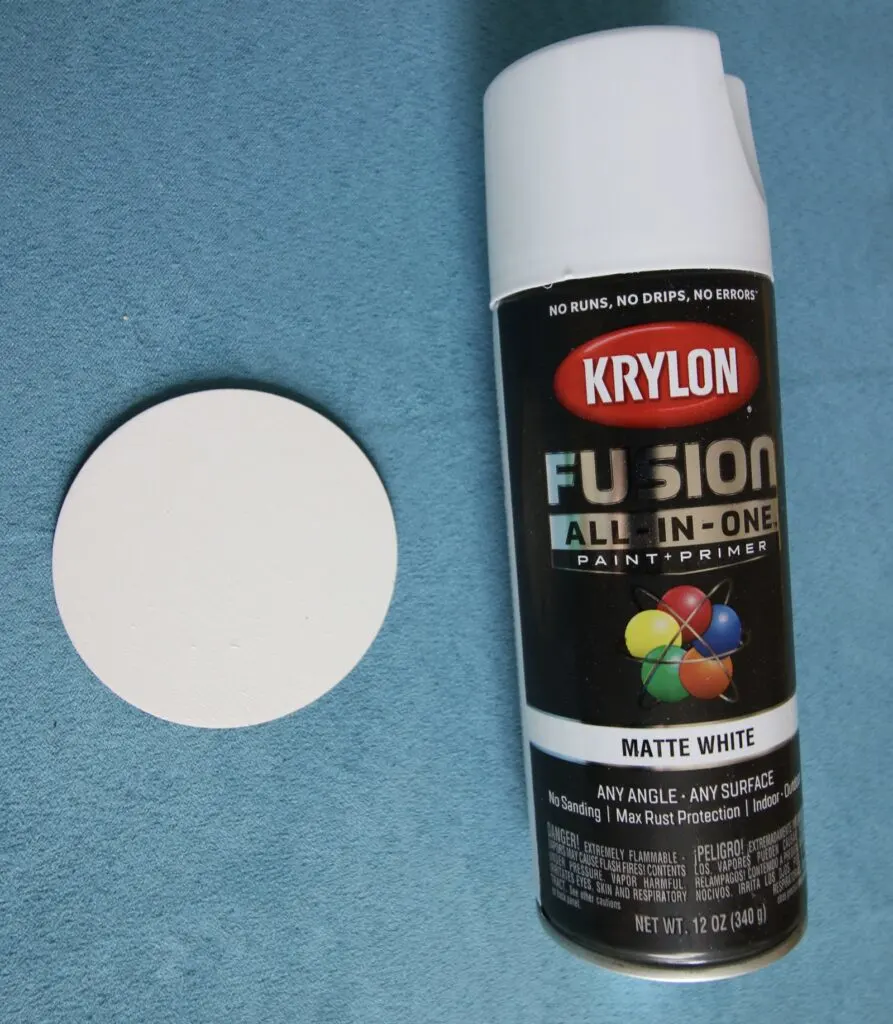 This is another white that is very close to pure white and gave really excellent smooth full coverage. Fusion paints always give me good coverage and a good finish, so this is an easy go-to.
ColorShot Head in the Clouds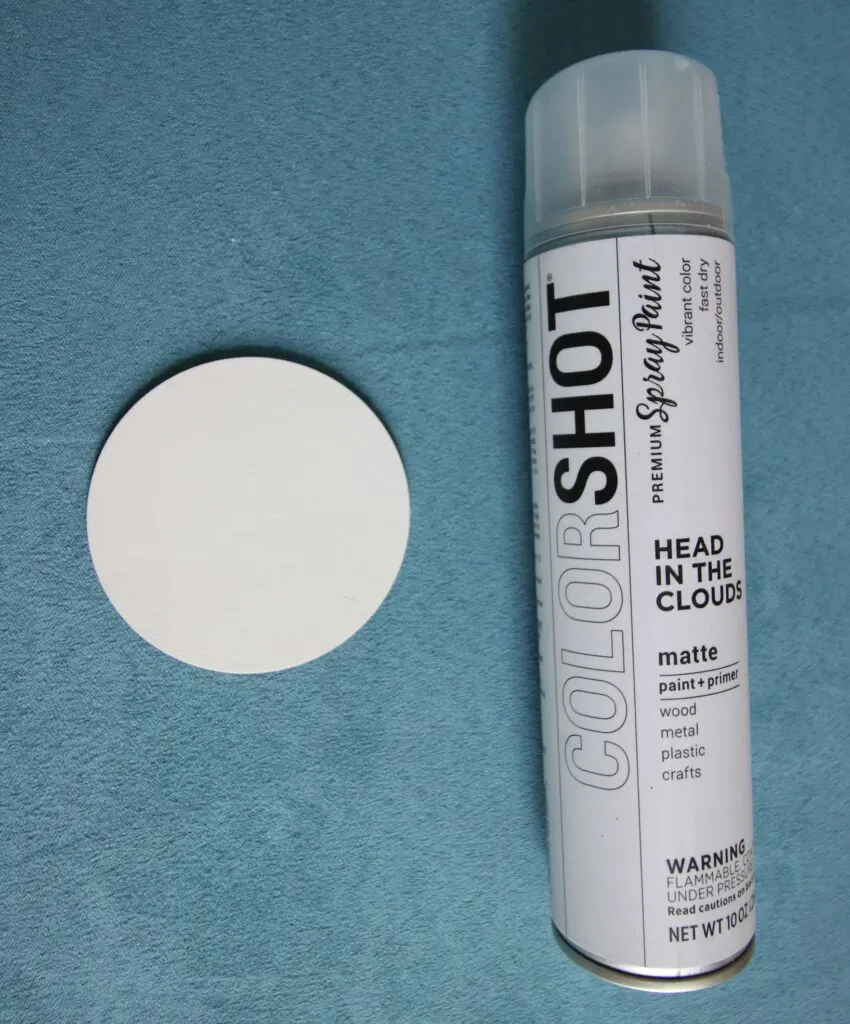 Head in the Clouds was definitely the purest white of all of the white spray paints that I sampled. It is very white with very little yellow to it.
This paint did go on lighter than most of the others, so shake the can very well and prepare to do 2-3 light coats for full coverage.
ColorShot Marshmallow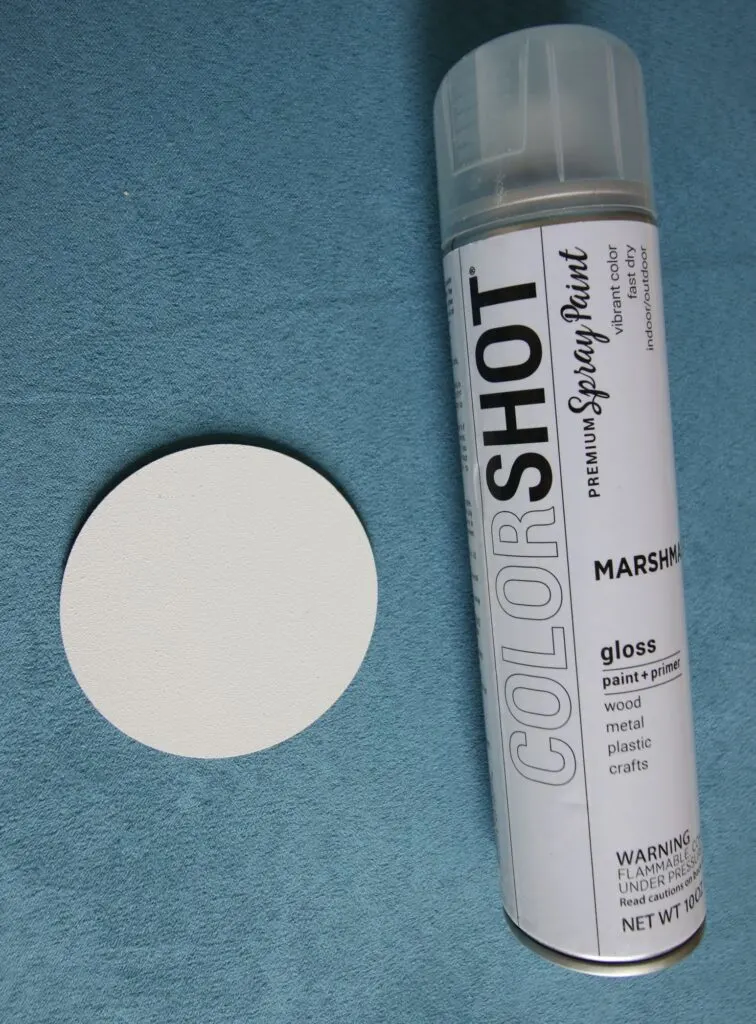 This color had excellent coverage and is also a very bright white that is just ever so slightly not a pure white, on the warm creamy side.
I love Colorshot paints and I find the tall thin can easier to hold than traditional fat cans.
What is the best white spray paint?
If you are looking for a fabulous pure white paint option, I would go with ColorShot Head in the Clouds.
For an ever so slightly creamier white, I'd stick with Krylon Fusion Matte White.
Video demonstration
Be sure to check out all of my white spray paints in action in this video!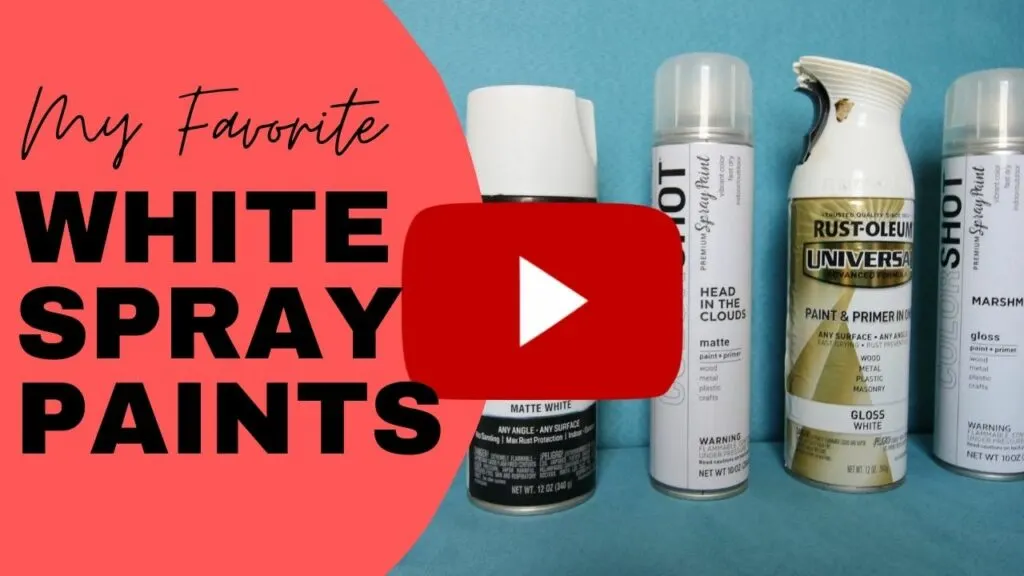 Check out all of my favorite spray paints!
What is your favorite spray paint?!