If you are thinking about installing a barn door, you might wonder – do barn doors need a bottom track?
The answer is yes.
The bottom track keeps the barn door from swinging back and forth against the wall.
The track should allow about 1/2″ of space between the bottom of the door and the floor for proper clearance.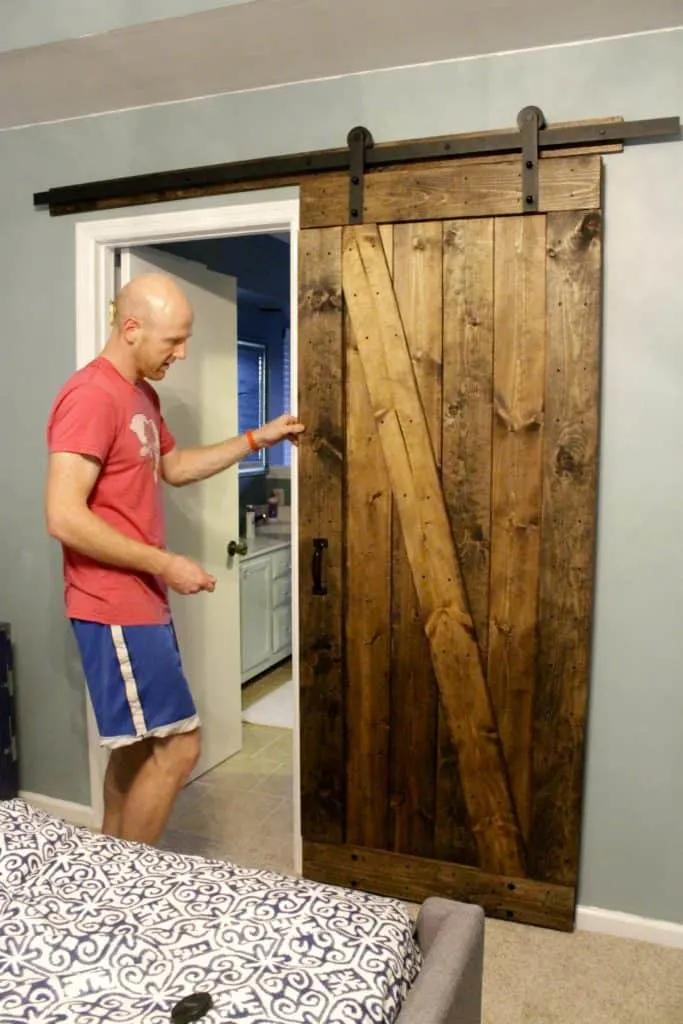 Tracks can come in two forms –
Something that has 3 sides (like a U) that the door slides in
A single piece that slides inside a notch in the bottom of the door
If you have a door that doesn't have a notch in the bottom, you have two options.
First, you could use a router or table saw to create a notch. It should be wider than the guide and run the length of the door.
If you do not want to create a notch, you will need to build a U shaped guide, attach that to the floor, and let the door slide on that.
You need to install the track so that the door never leaves the track. When it is fully open and fully closed, the edges of the door still remain on the track. If it is constantly falling off the track, that is really annoying!
We have written a TON about barn doors! Check out our posts in the widget below.