Barn doors are super trendy, but often one of the places that people want to use them is on a bathroom. We actually have a barn door between our master bedroom and bathroom and get a ton of questions about it, so I thought that it would be fun to weigh in on what we think!
Check out my tips for how to make a small bathroom feel luxurious!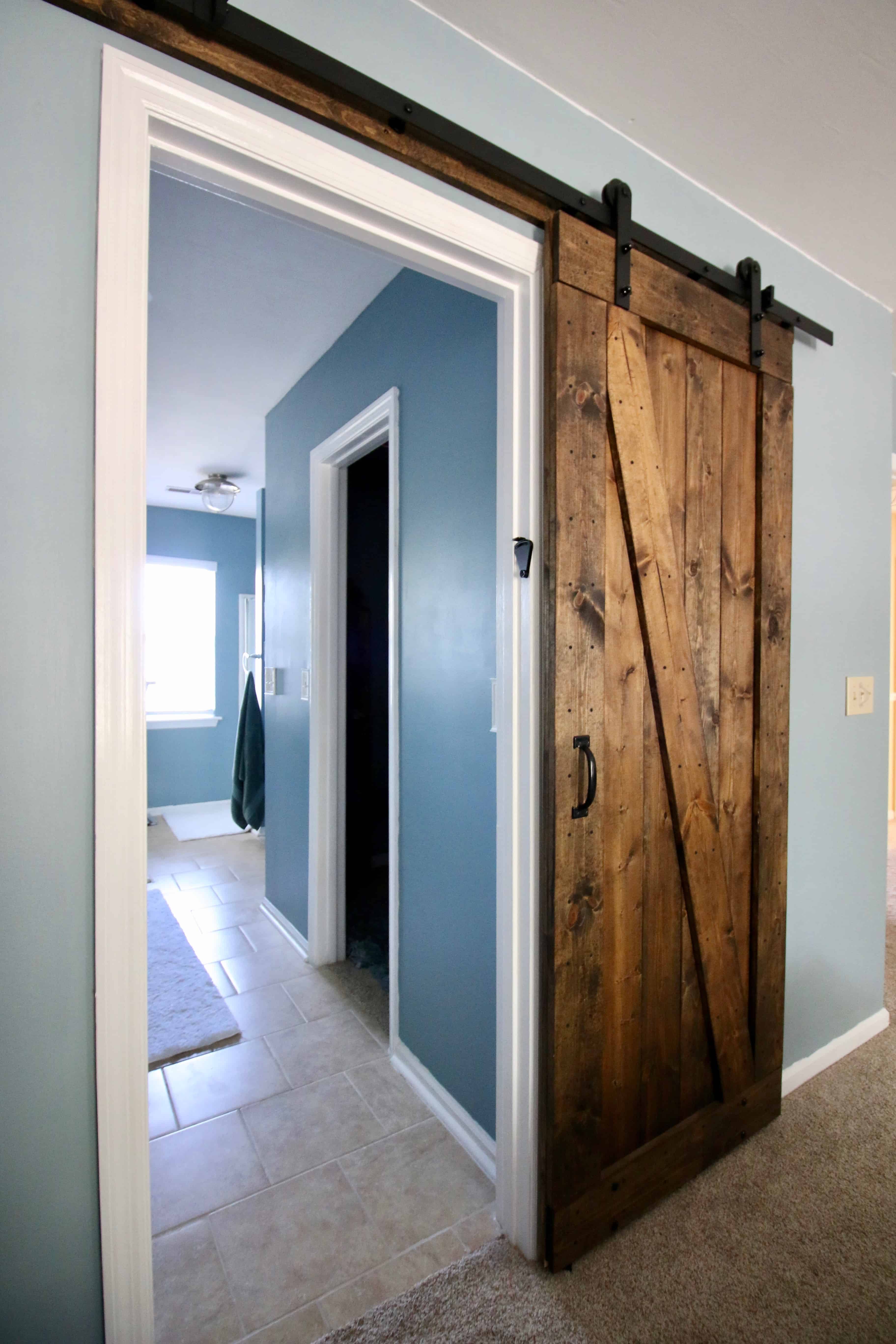 Can I Use a Barn Door for a Bathroom?
We use a barn door for our master bathroom and we love it!
I really love the look and that it was an easy and inexpensive way to add some interest to this otherwise blank wall.
However – I don't know if I would add a barn door to a bathroom in a more public place, like off a living room.
Honestly, we keep this door open a lot since it is in our master bedroom.
We only slide it closed if one of us is using the toilet – if we are showering or getting ready, we leave the door open.
Read our ultimate guide to bathroom doors here!
We also polled some of our favorite bloggers who have installed barn doors on bathrooms in their homes to see how they feel about them now!
Carrie of Lovely, Etc. has a gorgeous modern barn door in her master bedroom. She says "I love our door because it looks great and was an easy diy project.
It is on our master bath, but I don't think I would like it on a bathroom in a more public part of the house.
It isn't as sound proof as a regular door and doesn't lock."
Nicole from Madness & Method hung a regular door with barn door hardware on her basement bathroom.
She says "As far as privacy, well it's also a frosted door, completely open to our basement/main living space – so not as private as a regular door for sure"
Brooke from Cribbs Style also has a barn door in her master bedroom, leading to a hallway to their private master bathroom.
She says "I like it here, but wouldn't want it for any other bathroom."
Is there a gap between the barn door and the wall?
Yes, there is a gap, which is caused by the spacers in the barn door rail.
If you have molding around your door (like we do) that will cover most of the gap, but it is not as "air tight" as a traditional door.
Are smells contained by a barn door? What about sounds?
We find our barn door to mask smells and sounds just as well as any other bathroom door!
It's not sound-proof, but it's never been an issue for us.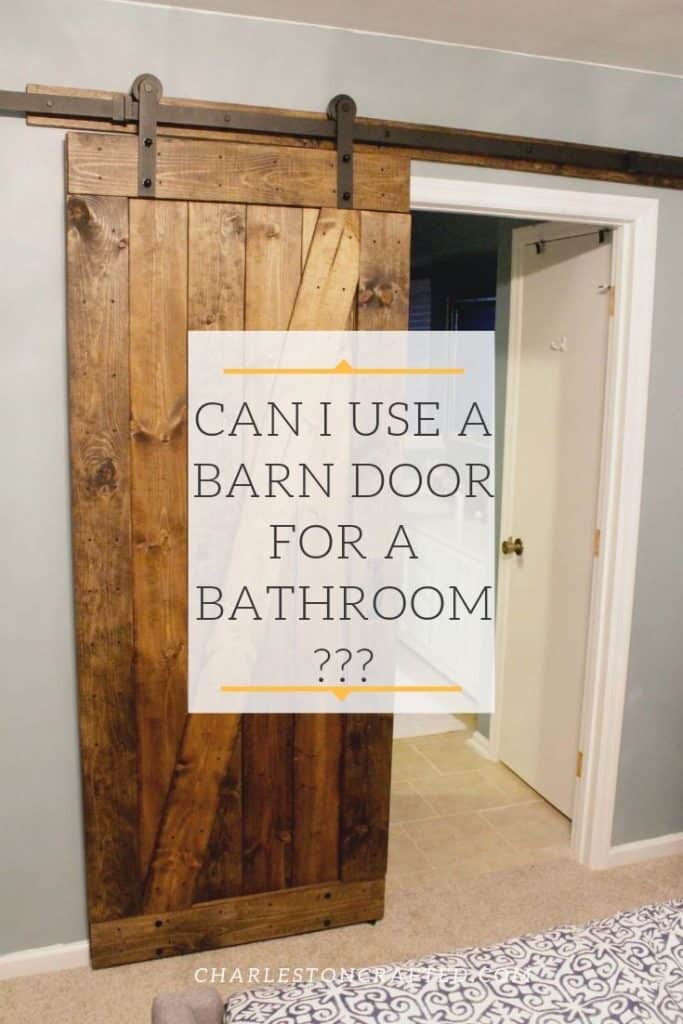 Can you lock a barn door?
Many people want to be able to lock a bathroom door for privacy.
A conventional lock won't work, but we found a sliding door lock that works on barn doors! Here is how to install a lock on your sliding barn door.
Want more barn doors? Click to read all of our barn door content!
What do you think – would you hang a barn door on a bathroom in your home?