Looking for the perfect paint color for your powder room? Here's my favorite half bathroom paint color ideas + what to look for when picking a color for your space!
I had so much fun doing a one day half bathroom makeover in our house, I was incredibly impressed by the power of paint to transform the space from blah to personalized.
I know that small bathroom paint ideas can be tricky. Small rooms in general can feel closed in and dark if you pick the wrong shade.
What is the most popular powder room paint color?
The most popular option for a powder room is going to be a neutral bathroom color. This could be white, gray, or beige. Probably a light toned color.
Choose something that coordinates with the undertones in your existing flooring and hard finishes like tile that won't be changing!
What is the best paint color for a half bathroom?
The easiest color to paint a powder room is going to be white. A white bathroom can feel spa-like, clean, and inviting. You can choose to keep it neutral or add pops of color in the decor.
Be sure you test whites to find the perfect color – there really is a lot of variance in white!
Be sure to check out my guide to small bathroom paint colors!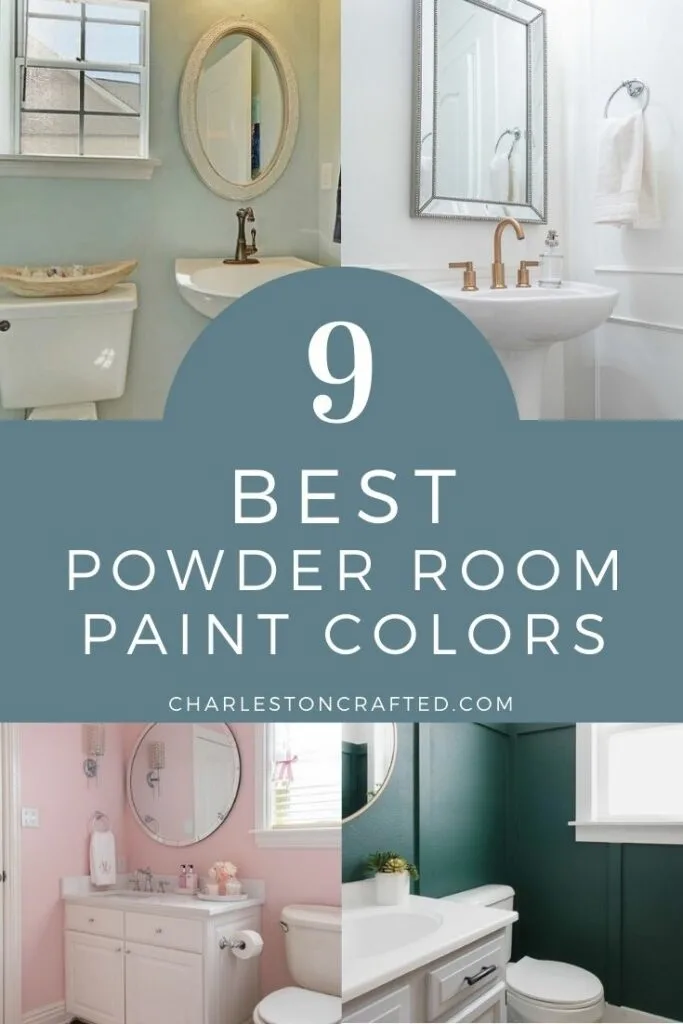 Do I need special paint for bathroom walls?
Traditionally, it is said you should use semi-gloss paint in a bathroom. I do NOT agree with this.
Semi-gloss shows off so many dings and imperfections in the walls. I hate it!
Use a flat or eggshell paint instead.
Modern paints are designed to withstand a certain normal level of moisture.
Especially in a half bathroom, with no steamy shower, regular paint is absolutely fine.
Read my guide to paint sheens here!
Do I need to match my powder room paint color to my living room?
Matching your half bathroom to the rest of your main living area is a great way to have a cohesive home. Plus, if you are painting yourself, you can buy more paint – like a 5 gallon bucket – for a better price per gallon than buying different single gallons.
You can always opt to do a bold color in a half bathroom, though! It's often a great place to do something bold.
Our current half bath is the same color as our downstairs.
In our last house, we painted the half bathroom the same color as the kitchen island – which was also the color of the tile in the kitchen and the front door! It was our main accent color.
You really can't go wrong either way!
Here are our best tips for painting a wooden vanity.
Paint vs. Wallpaper for a powder room
A lot of interior designers hang wallpaper in half bathrooms. There are a few reasons to do this.
First, it's a small space with a door. So it is a way to have a hidden surprise for guests.
The size of the space (small) makes it cheaper than wallpapering a big room.
Plus, it's a great way to get a small taste of wallpaper without having a huge bold statement of wall papering a big room!
Wallpaper or paint, you can't go wrong!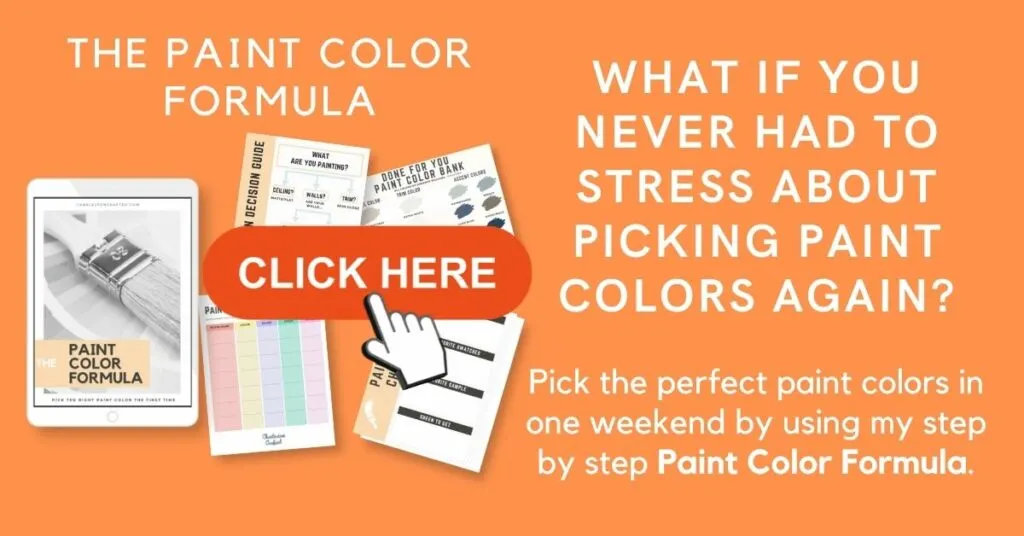 The best powder room paint colors
Here are some popular powder room colors!
The best powder room paint colors
Here are my favorite paint colors to use in a powder room and examples of them in real half bathrooms!
See all of my favorite paint colors by room:
What's your best powder room paint idea?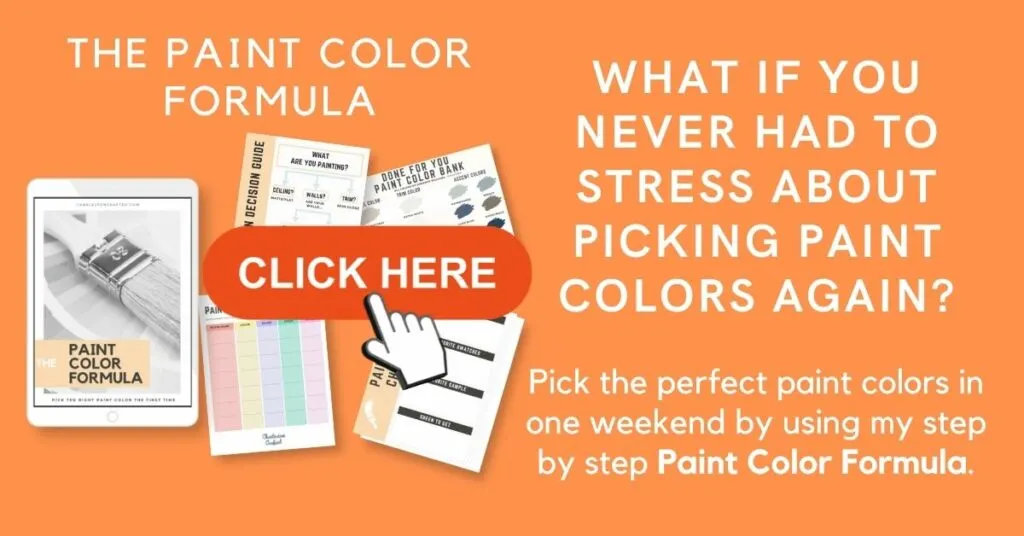 Get paint samples!
Samplize will send you 12″x12″ peel and stick samples of paint colors from many popular brands so you can see exactly how they will look in your home!
Love paint colors? Be sure to check out:
The Paint Color Formula – my complete guide to picking paint colors!
The best blue-gray paint colors
My favorite light gray paint colors for any home
The Best Gray Paint Colors for a Nursery
The Best Classic Navy Paint Colors
21 Paint colors for Master Bedrooms
The 28 Best Light Gray Paint Colors for Any Home
6 Perfect Gray Paint Colors for Cabinets
10 Best Paint Colors for Laundry Rooms
Painting for the first time? Check out my video tutorial on the easiest & cleanest way to open a paint can!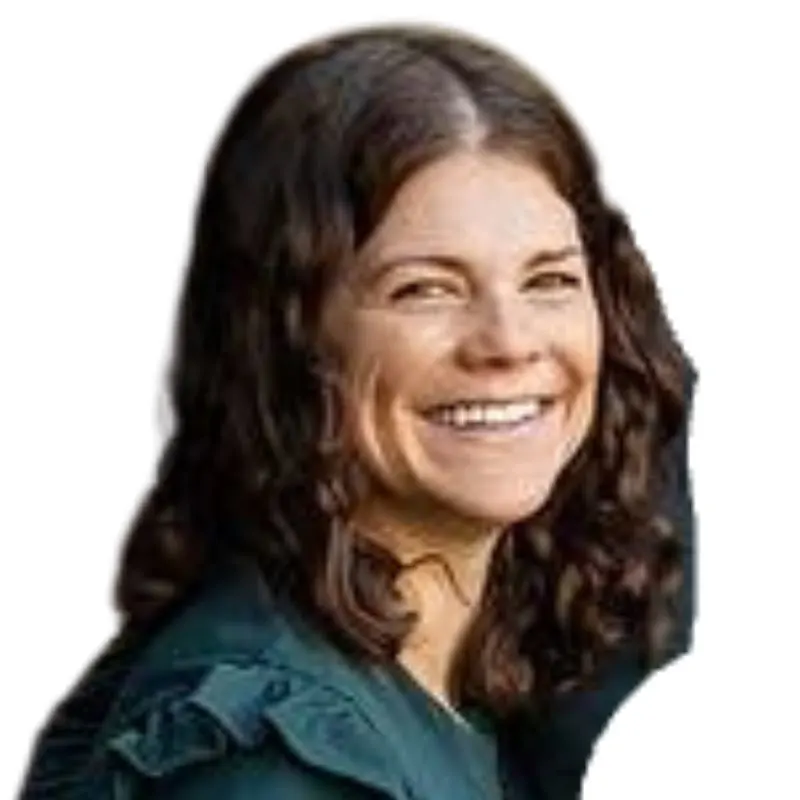 Hello, I'm Morgan, half of the creative force behind CharlestonCrafted.com! With a passion for DIY that dates back to 2012, I've transformed three homes and now I'm dedicated to helping others craft their dream spaces. Let's turn your house into a home together!