I am not much for live music, I don't really love sitting through long plays, but oh boy do I enjoy a comedy show. I can't believe that it's taken us so long to visit Theater 99, an improv theater located in the heart of downtown Charleston, especially since it's on our 101 in 1001. We decided to stop by this week for "Laughs for a Lincoln" – a $5 comedy show that consists of 3 acts and lasted about 2 hours, from 8 to 10pm.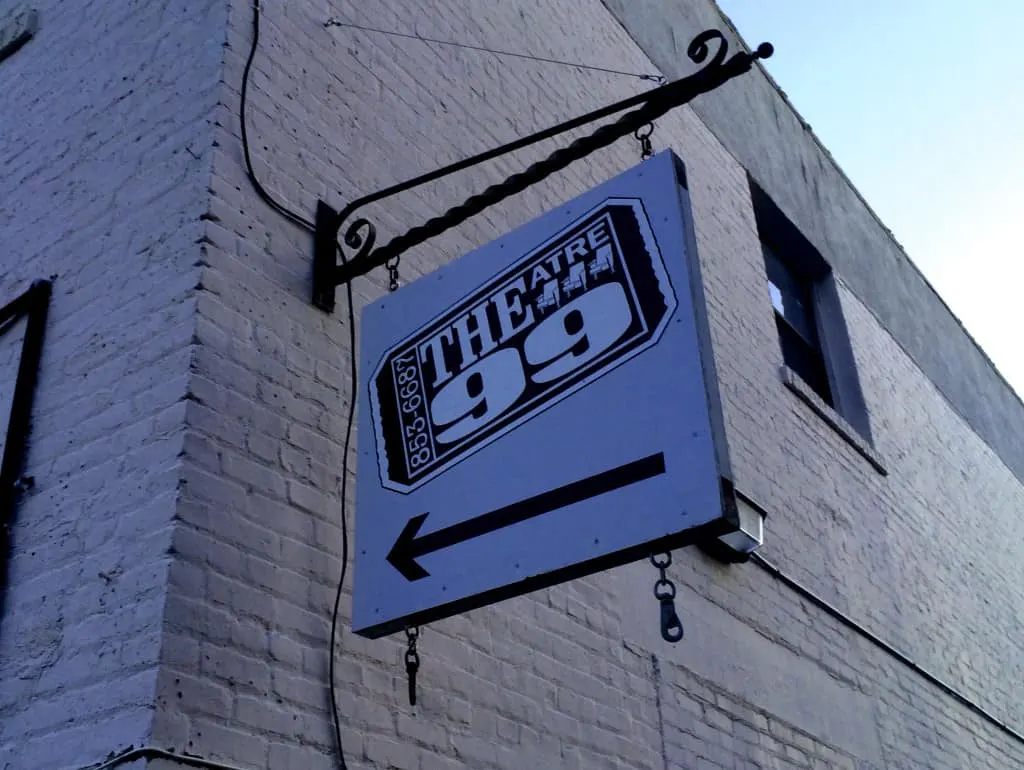 Theater 99 is a bit tucked away, you have to walk through a parking lot and up a flight of stairs to get to it. It's a small venue so we definitely recommend booking your tickets online in advance, though with service fees/taxes it ended up being $12.12 for both of our tickets. Still a great deal for 2 people and 2 hours of laughs. We followed the suggestion to arrive 30 minutes early and were rewarded with second row center seats (my favorite spot in the house). It did fill up quickly so I definitely suggest getting there by 7:30 for the 8 o'clock show.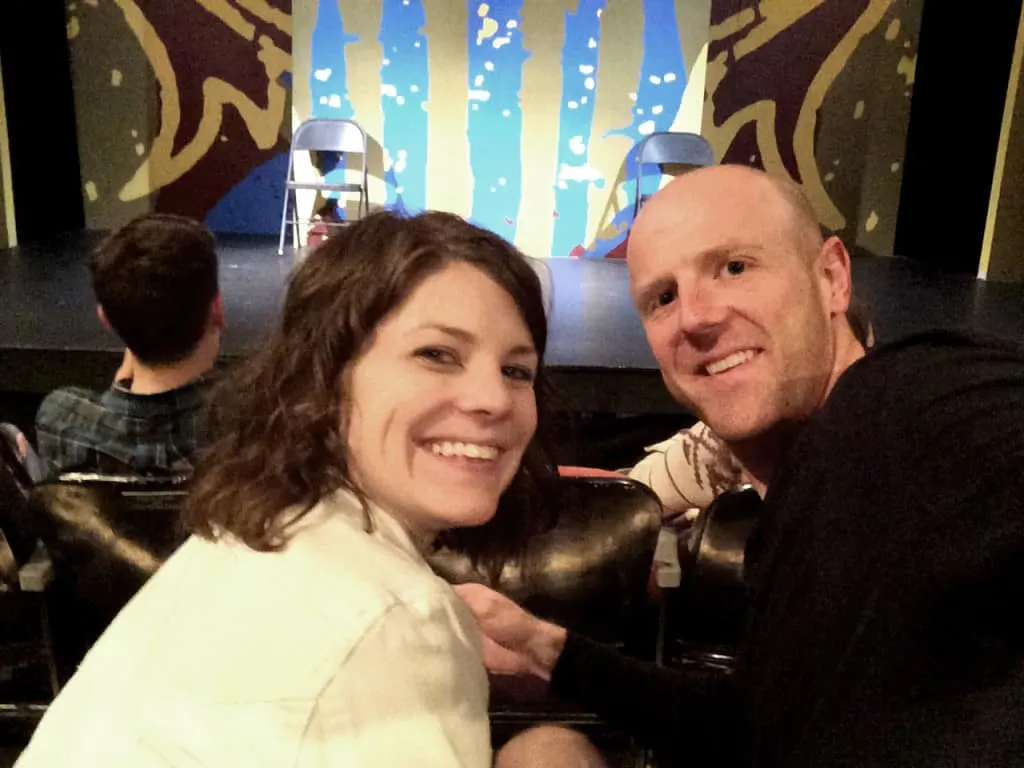 There is a snack bar on hand serving drinks before the show and during the intermissions. We got a bottle of wine ($19) so we didn't have to worry about waiting in line for more beers later on. Be sure to bring cash as they do not accept cards at the bar.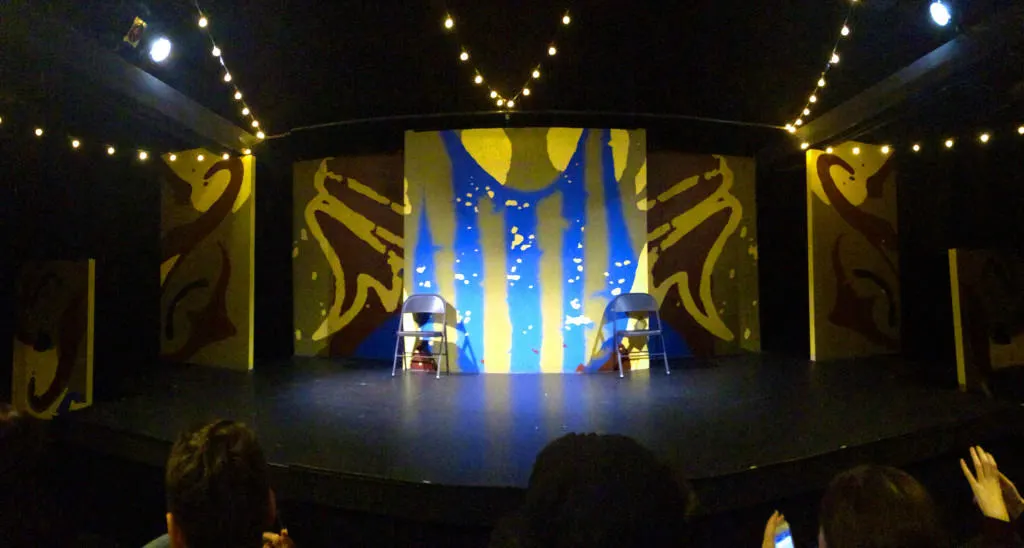 The shows themselves were very hilarious. The first two acts were pairs (a male-female pair "Not Your Mom and Dad" and a two-female pair "Little Miss Codependent") and the final act was an ensemble group "Cloud Pillow." My personal favorite was the first pair – they really worked together well, played off the audience's suggestions, and had a wide variety of scenes and characters. We were busting out laughing the whole time and had a great time.
You can't go wrong. They were all hilarious and it was only $5 each for a ticket. We definitely recommend that you check out Theater 99 the next time you are looking for a laugh in Charleston!