I'm a graduate of the University of North Carolina Wilmington and have always had a lot of passion for my school. I loved everything about my four years there, including the countless basketball games I witnessed in Trask Coliseum. Morgan is a proud graduate of the College of Charleston and also loved going to their basketball games, even if it was more for the social aspect than her actually enjoying sports.
This year, CofC left the Southern Conference and joined the Colonial Athletic Association, pitting them twice a year against the UNCW Seahawks. Obviously, I knew I had to go to support my team. On January 22, the teams faced off in their first in-conference matchup at TD Arena in Charleston.
See how we went to the same match up in Wilmington here!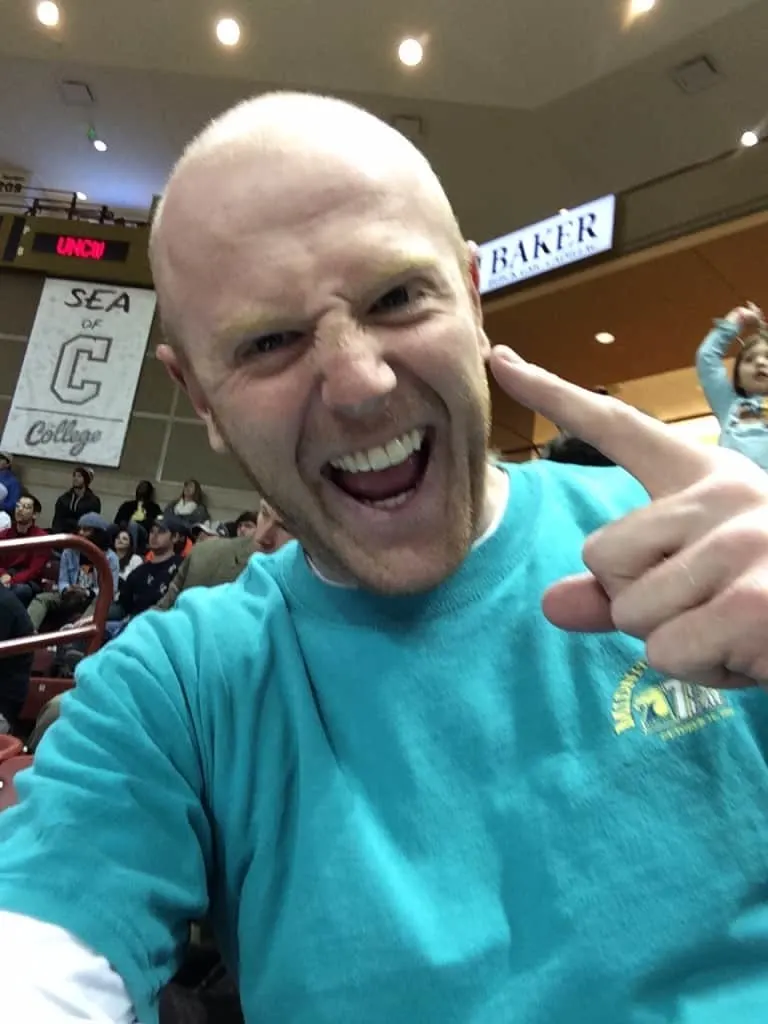 I have a couple of friends that I've met in Charleston that also went to UNCW. One of them happened to be the sports editor of the UNCW student newspaper, and he still has contacts at the school, so we were able to get tickets for free!
This was my first time inside of TD Arena and I was very impressed. The facility was built in the last five years and really looks nice. It is small and looked to be a little smaller than UNCW's stadium, but this was much nicer. Everything was very clean and modern and I liked it.
I expected UNCW to get crushed, as CofC is a much better team this year, but that wasn't the case. It started out that way with one of the CofC players hitting six consecutive three point baskets early in the game. At one point, he had 18 points and UNCW only had 19. But a late rally at the end of the first half made the game manageable.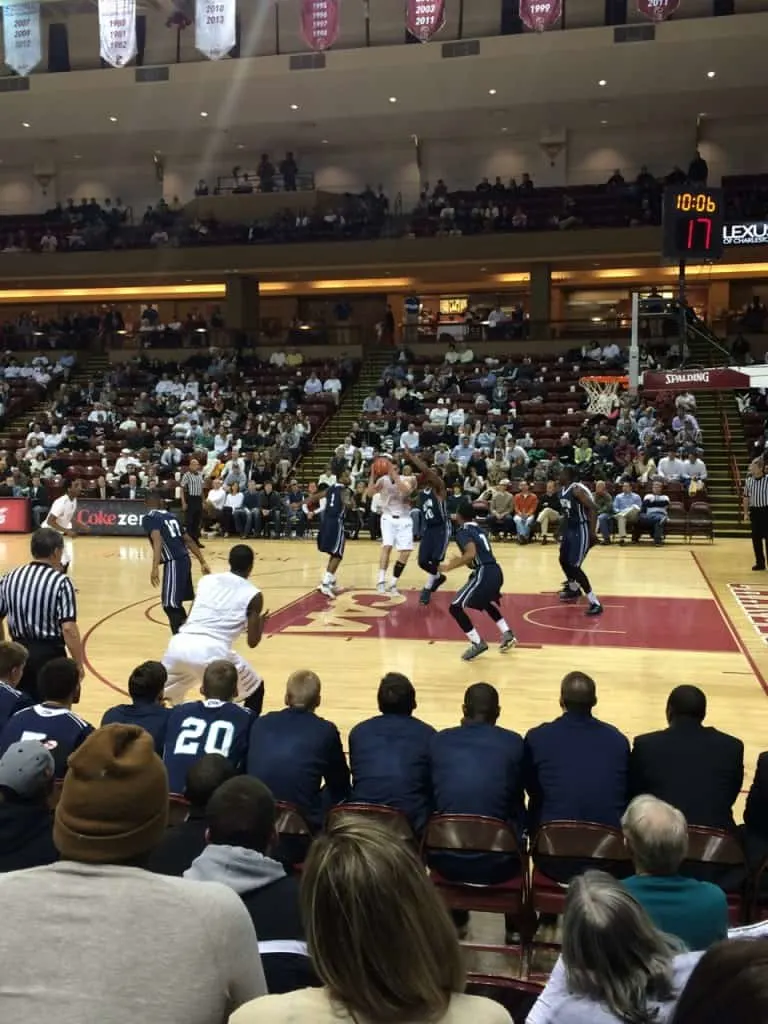 The second half was a much better contest. UNCW started scoring and CofC started missing. Problem was that every time UNCW got close, CofC would go down and hit a three to kill the momentum. The Seahawks tied the game late before letting CofC get another lead with only a couple of minutes to play. Then, with UNCW down by only three, CofC had the ball with less than a minute to go and they missed a shot. The rebound bounced straight to a UNCW player, who could have taken the ball down the court and put up the game tying three pointer at the buzzer, but instead, he bobbled the rebound and CofC ended up with it. After some free throws, I was disappointed that CofC had won. Morgan on the other hand was very happy and didn't hesitate to rub it in the faces of me and my friends.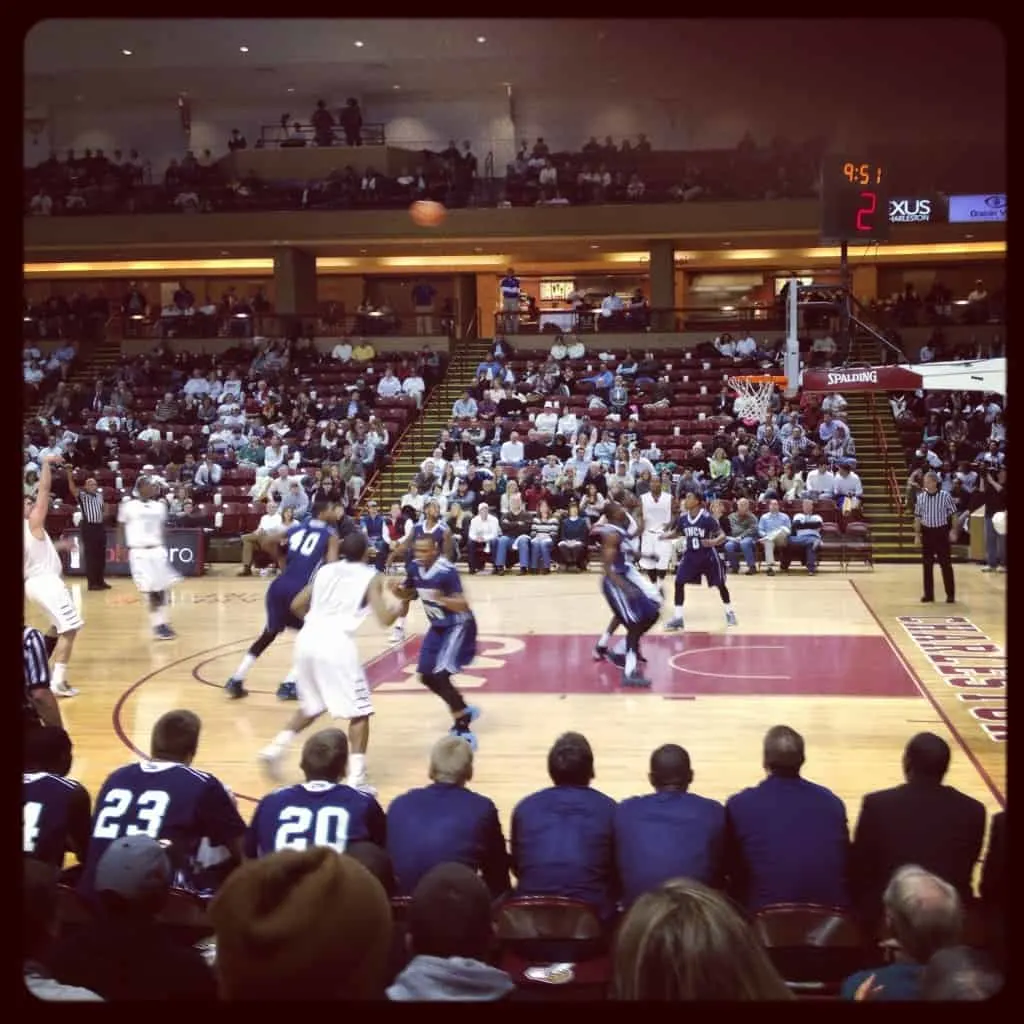 It was a really good game and I'm not too sad because I expected a blowout and it turned out to be a really good game. Plus, I got to see a new stadium. I really want to go to some other games there now and try to cheer the Cougars to victory.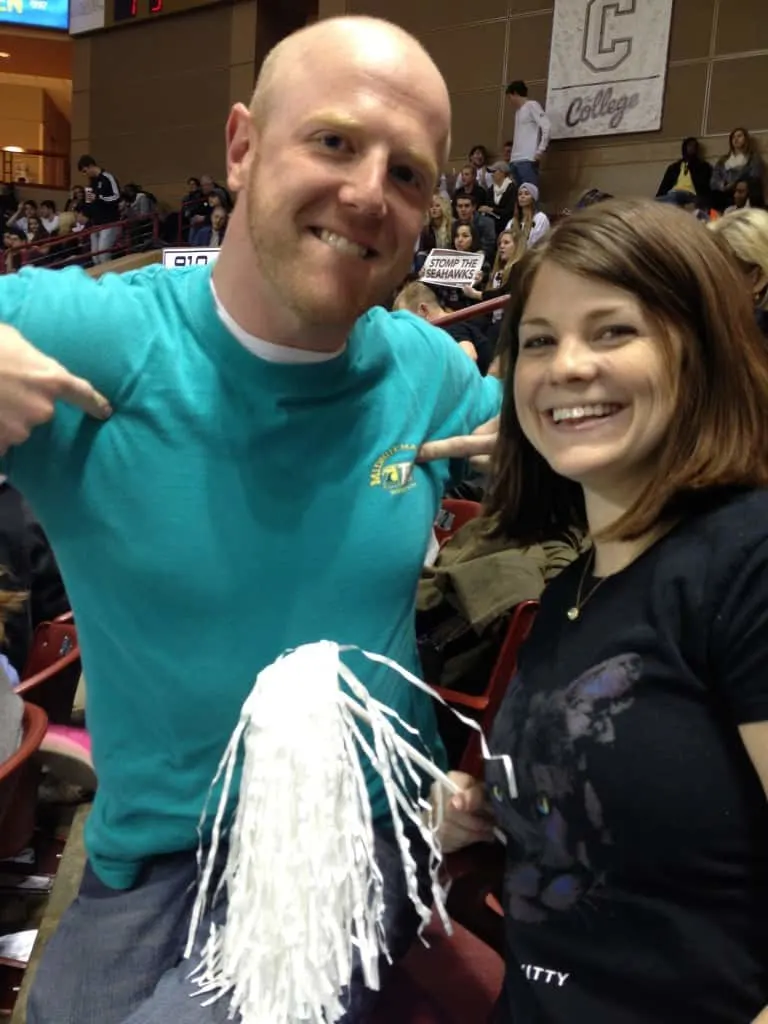 Plus, we got to knock off #35 on our 101 in 1001 list!
Been to any CofC basketball games this year?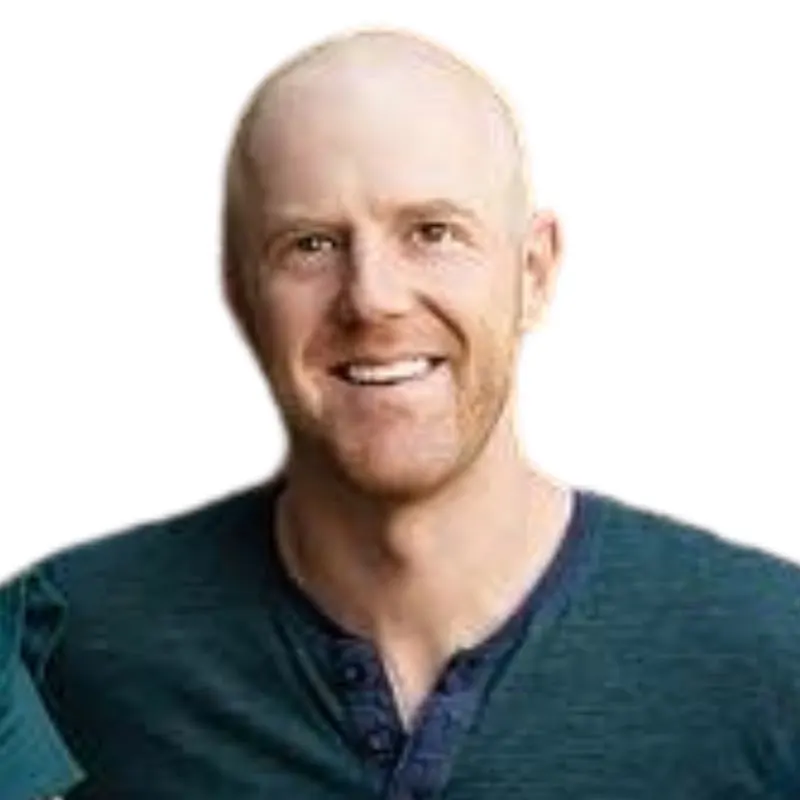 Hey there, I'm Sean, the woodworking enthusiast and builder behind CharlestonCrafted.com! Since 2012, I've been sharing the magic of turning raw materials into beautiful creations. I love teaching others the art and satisfaction of woodworking and DIY. I try to inspire fellow crafters to make something extraordinary out of nothing at all.