I am really making a major effort for us to eat healthier. To me, a big part of eating healthy is getting a lot of servings of vegetables. So, I decided to try making lasagna, but using zucchini instead of noodles. I looked at several different recipes, but this was the one that I followed the closest. In the end, I thought it was really vegetable-y, but good. Sean liked it more than I did, but that might be because of his slight obsession with cheese.
Vegetarian Zucchini Lasagna
Makes 8 servings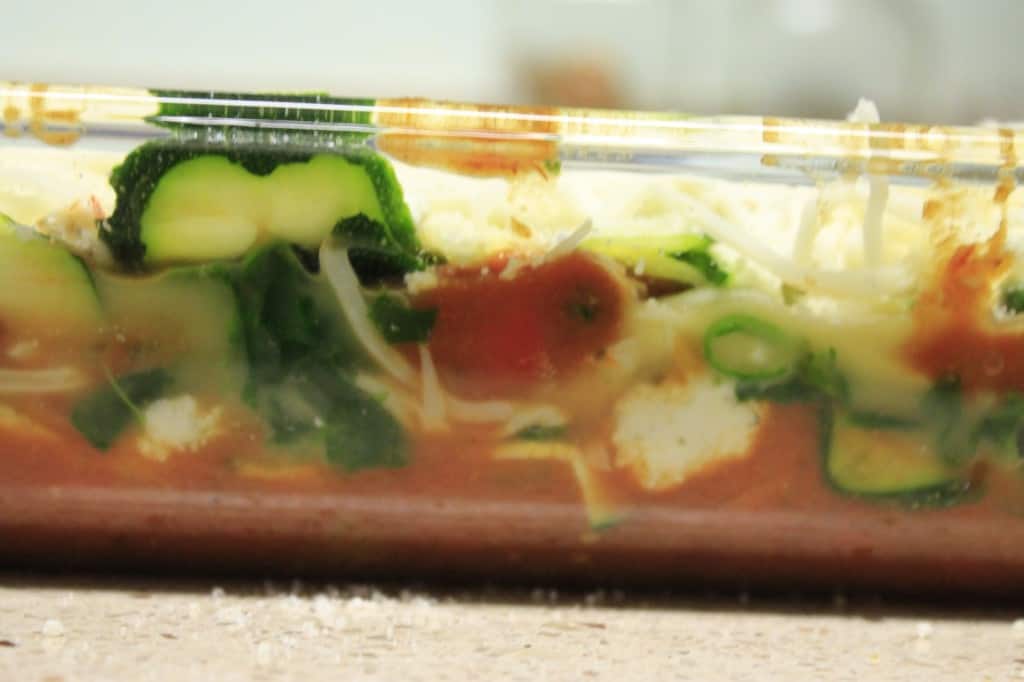 What you need:
· 2 large zucchinis
· Salt
· 1T oil of your choice (I use EVOO)
· 1 vidalia onion – diced
· 1 small bell pepper (I used a red pepper) – diced
· 1 T minced garlic (or more if you love garlic)
· 2 T Italian Spice blend (or your favorite Italian spices)
· 1 jar spaghetti sauce
· 1 egg
· 1 15oz container of low fat ricotta cheese
· 8 oz shredded mozzarella cheese
· ¼ cup grated Parmesan cheese
· 1 16 oz block of frozen chopped spinach (thawed)
What you do:
Dice your onion and pepper and thaw your spinach if you haven't already! Also pre-heat the oven to 325 degrees.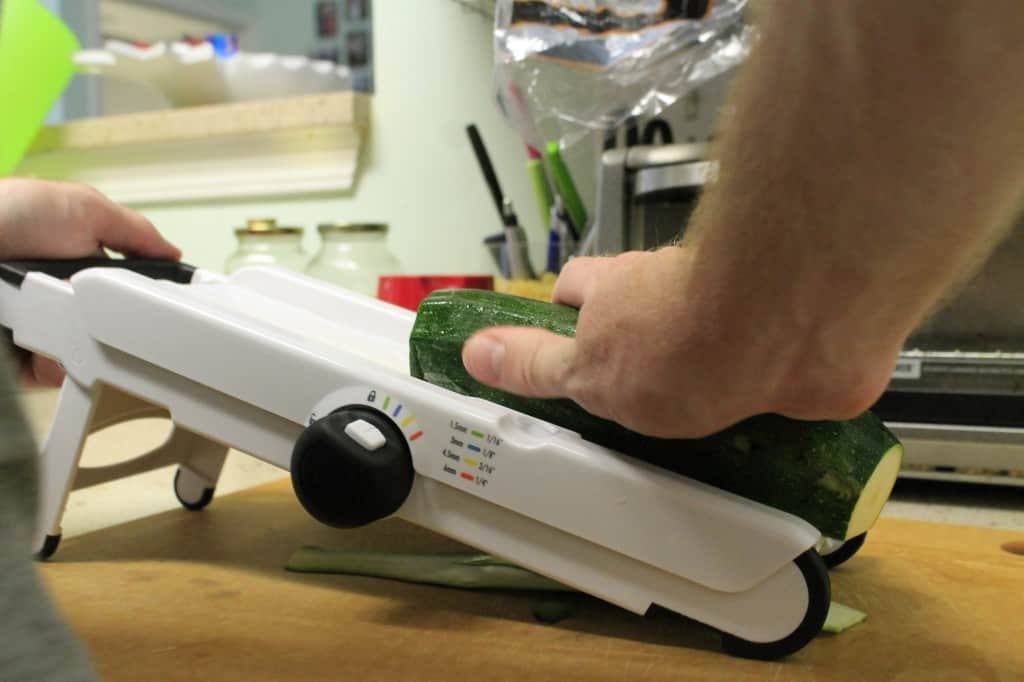 First, slice the zucchini. We had, umm, an incident doing this the first time. BE CAREFUL and for goodness sake if you use a mandolin, use the finger guard. Cut off the 2 ends and slice them about 1/16 an inch thick, or as thin as you can get them if you're doing it by hand. You don't have to peel them. The peel has lots of nutrients and cooks to be soft.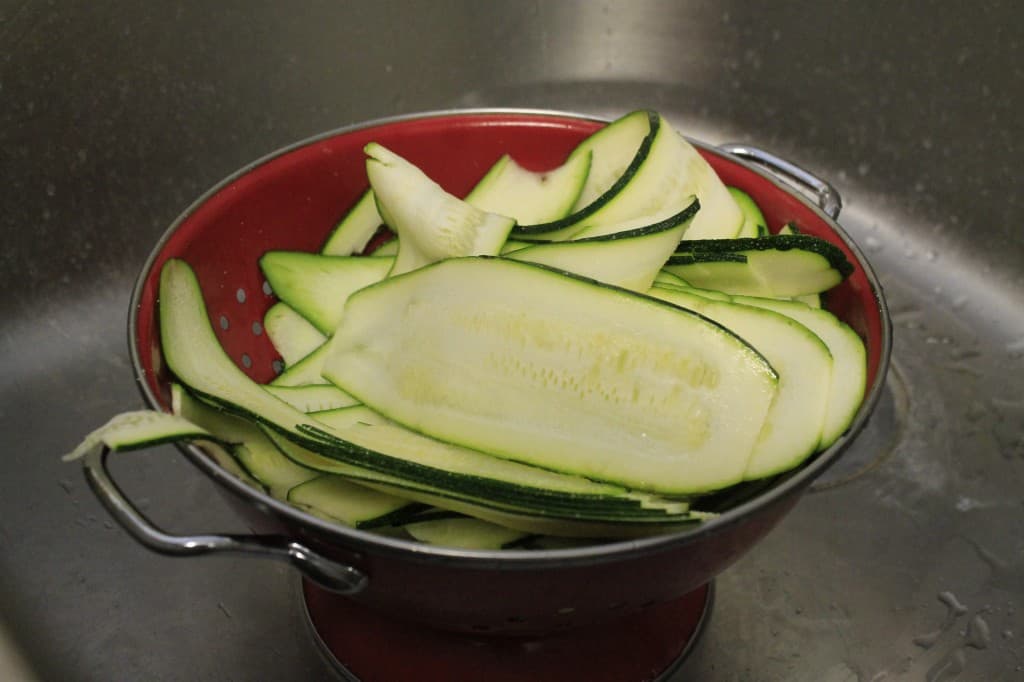 Toss the zucchini with a small amount of salt and place in a colander. This will pull out the water and make them less soggy later. Let them sit for 10+ minutes, then give them a rinse.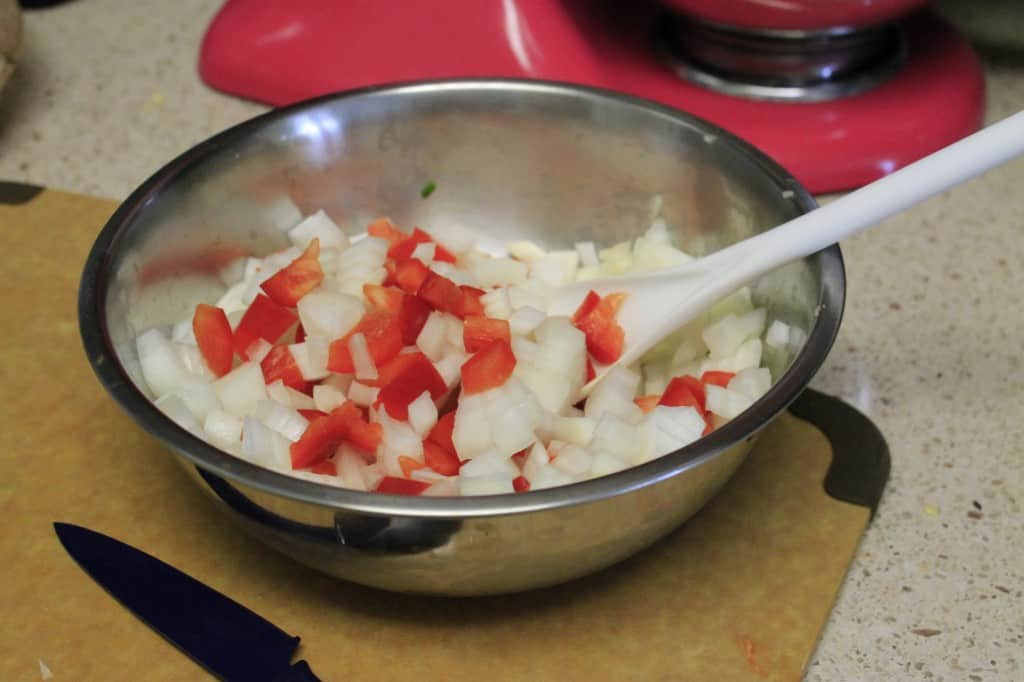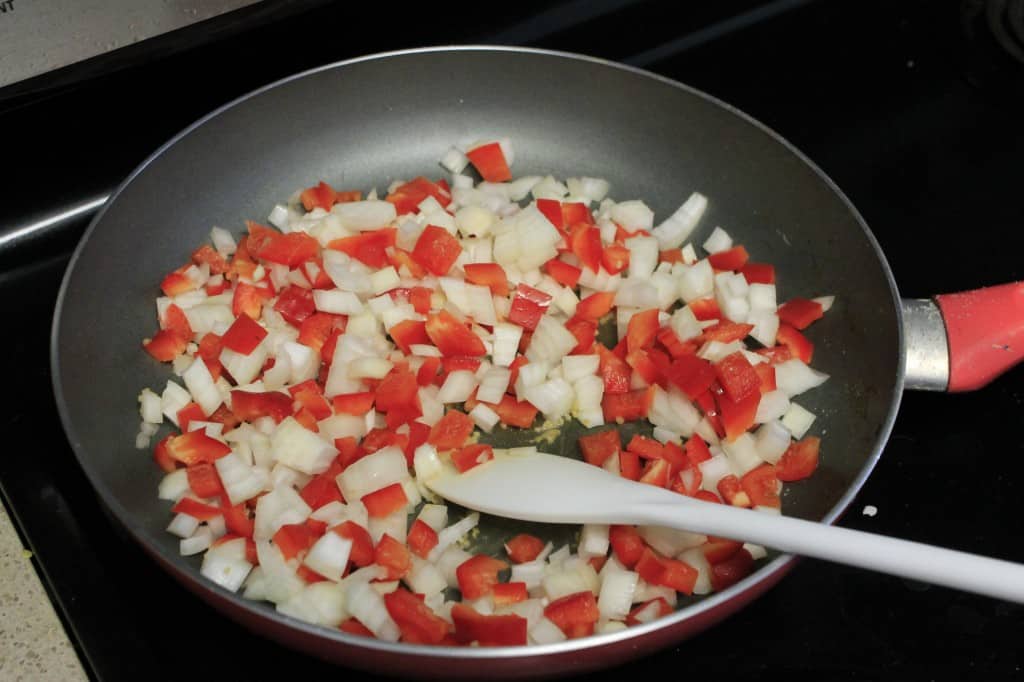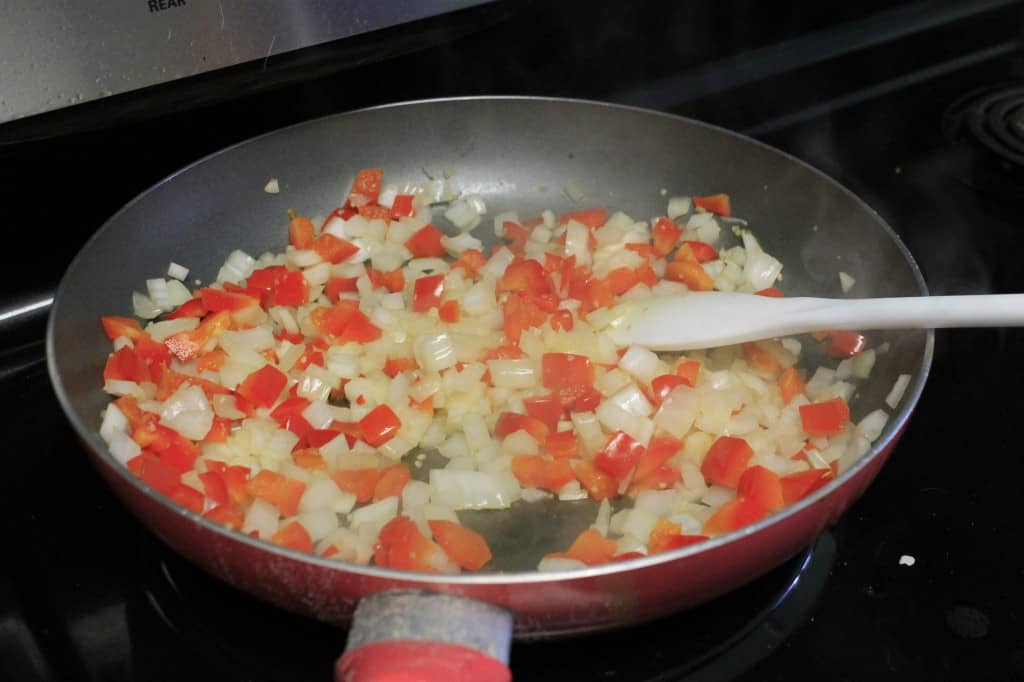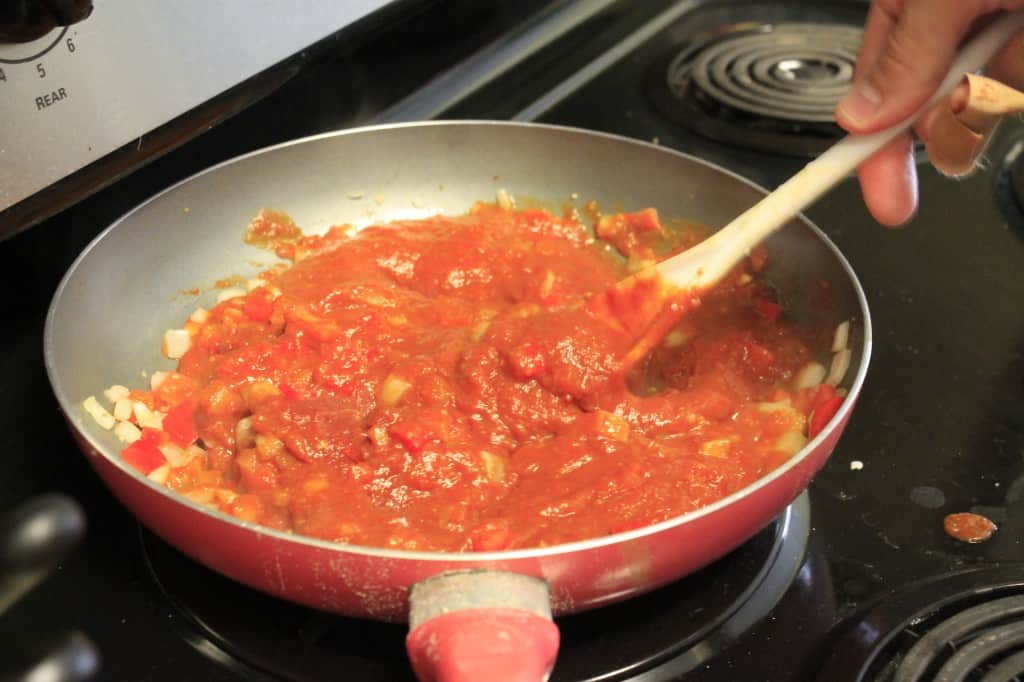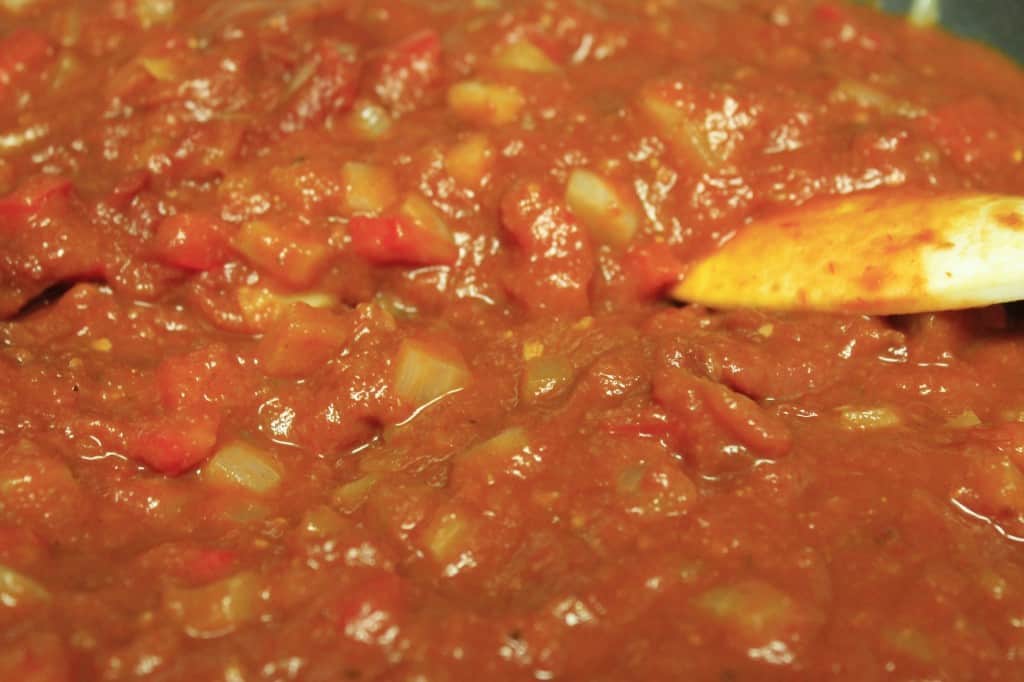 In a pan, heat oil and then add onions and red peppers. After about 3 minutes, add the garlic. Cook until the onions are translucent. Add the tomato sauce, stir for about 2 minutes. You might want to taste it and add garlic or spices to your taste at this point, just depending on how flavorful your tomato sauce was. Cut off the heat.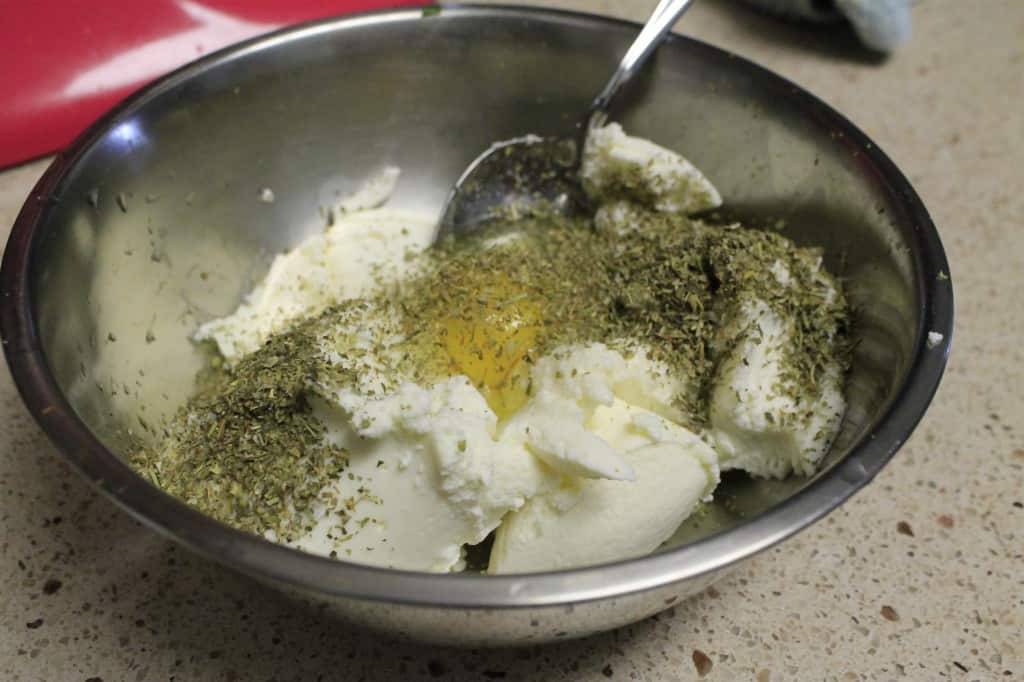 In another bowl, mix the egg, ricotta, and the Italian seasoning. Stir to combine.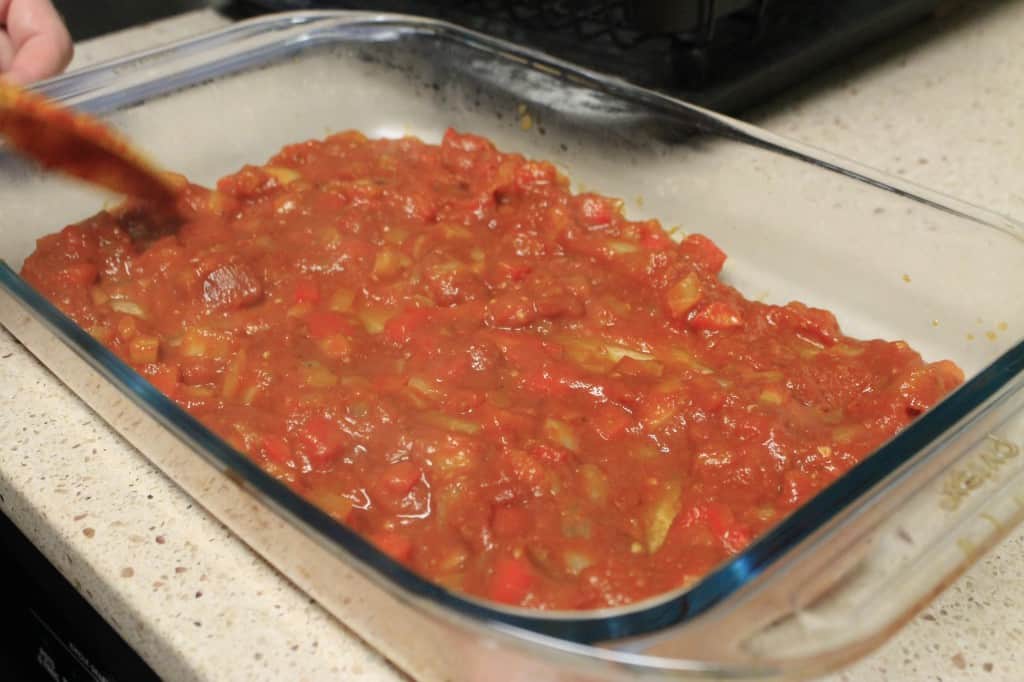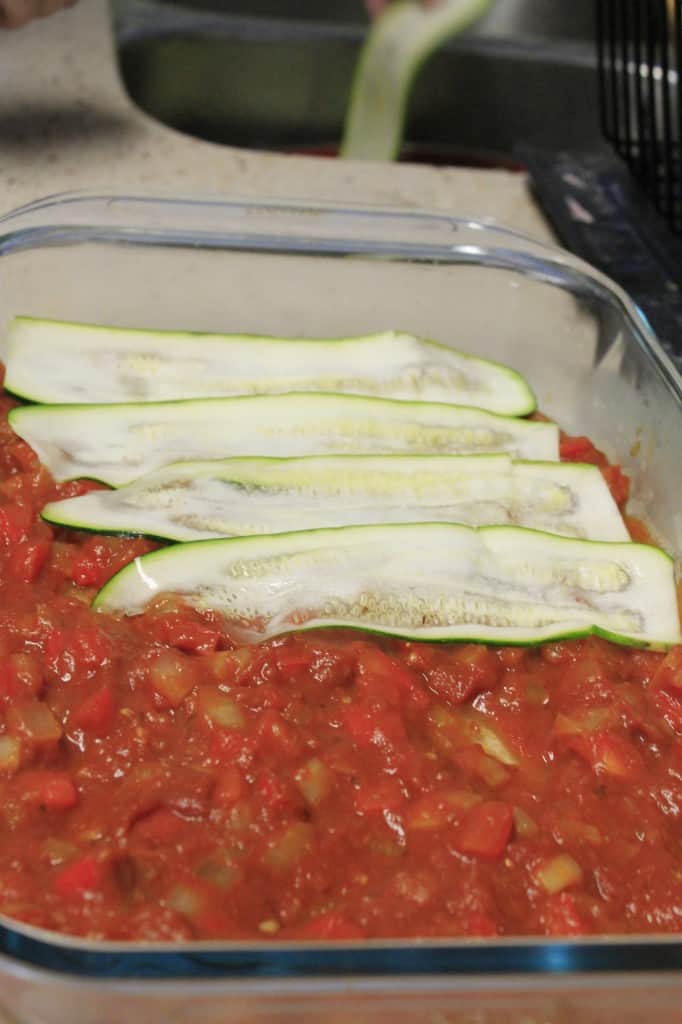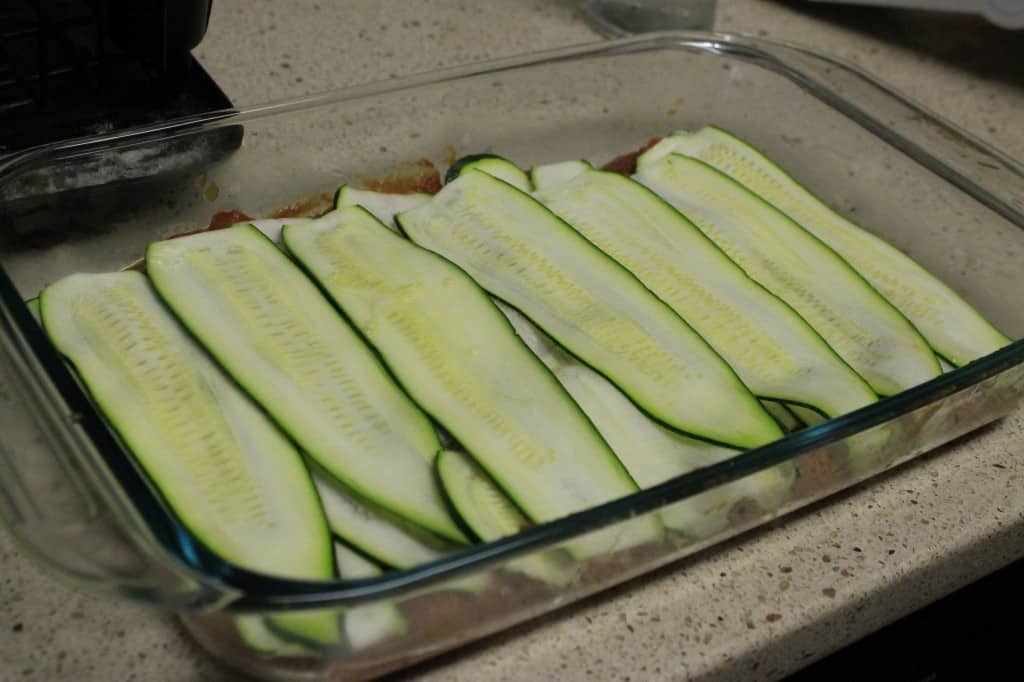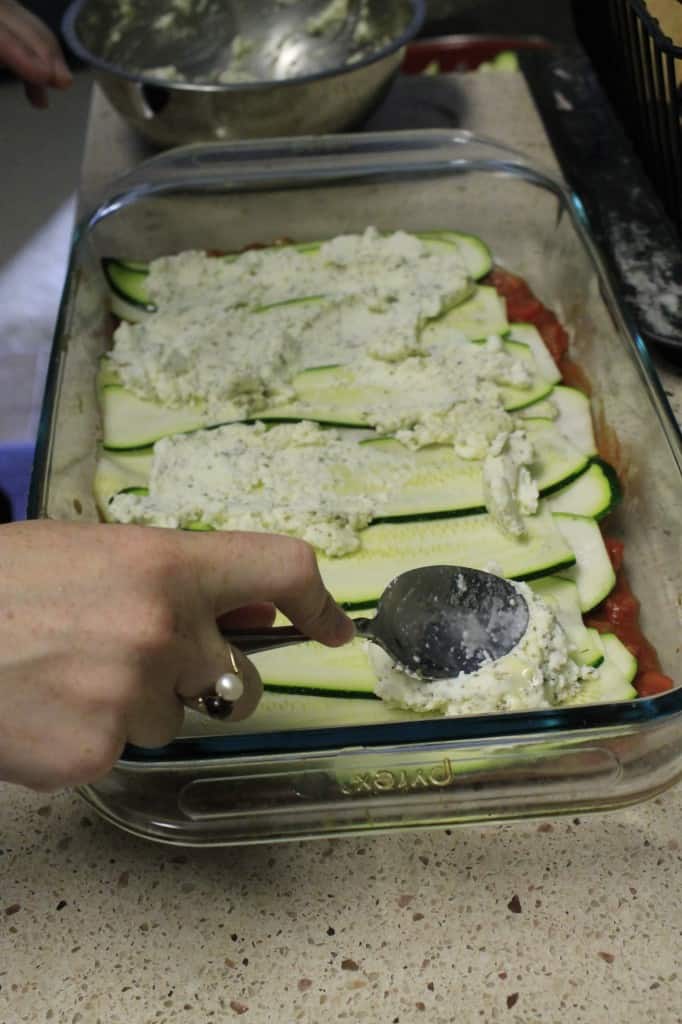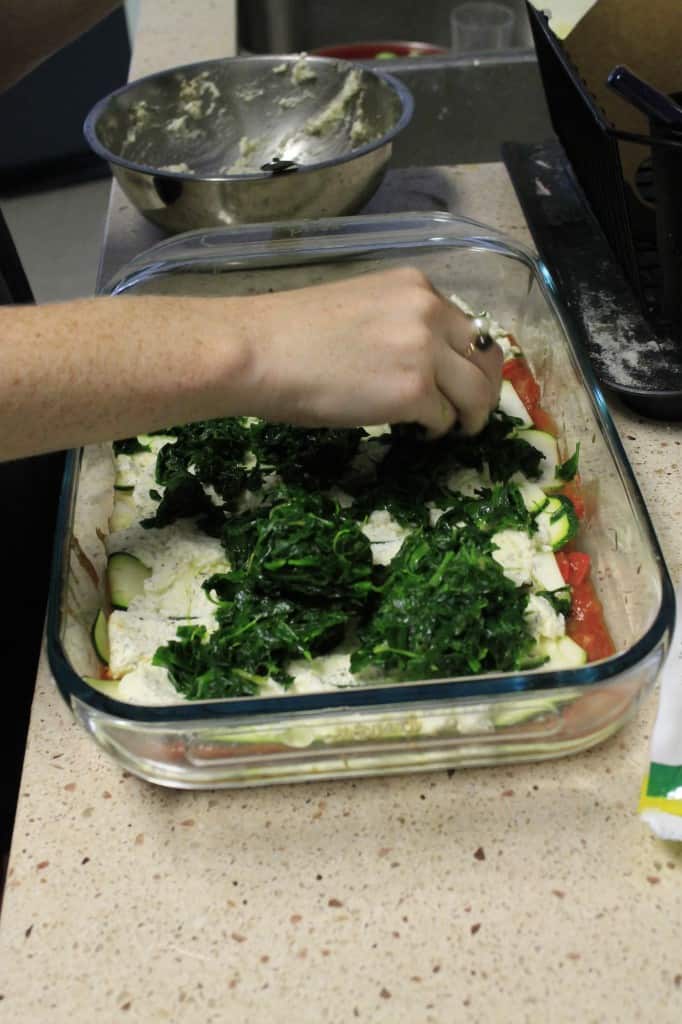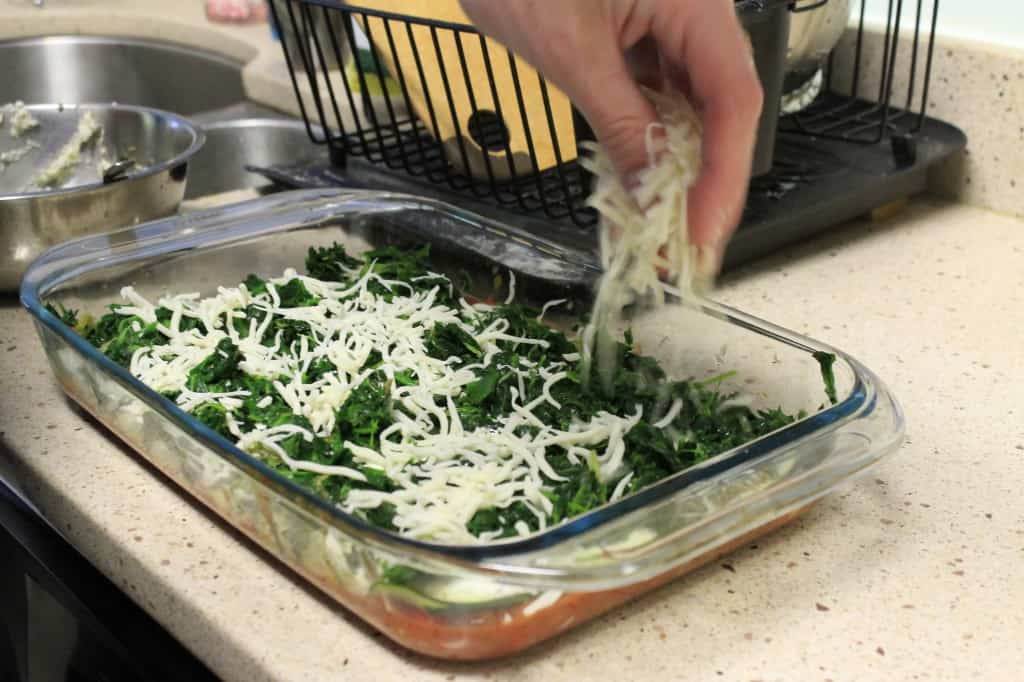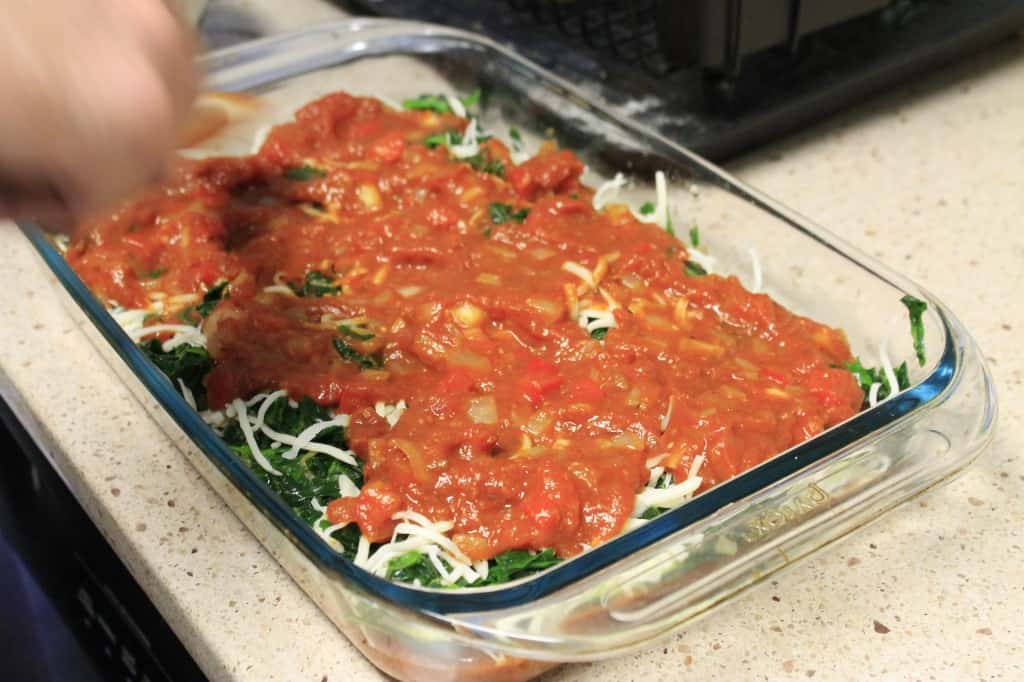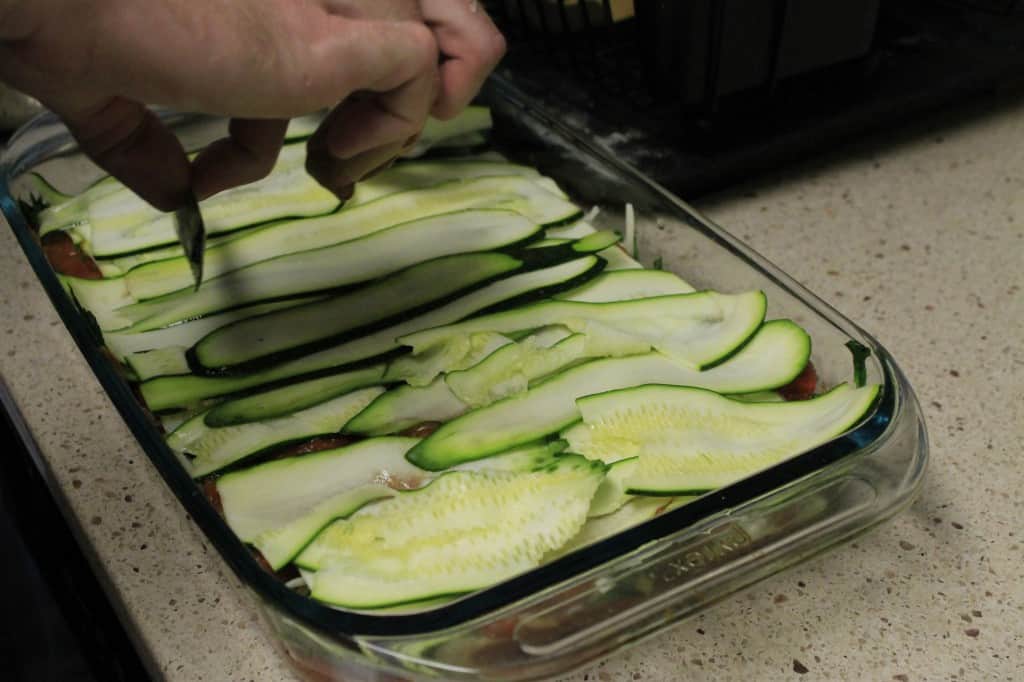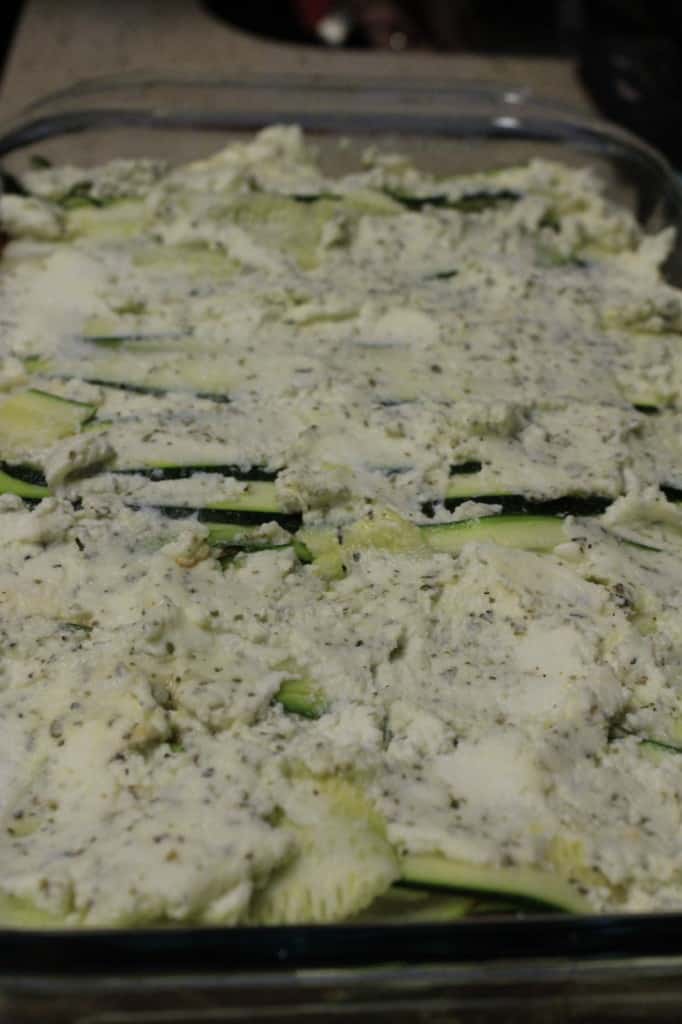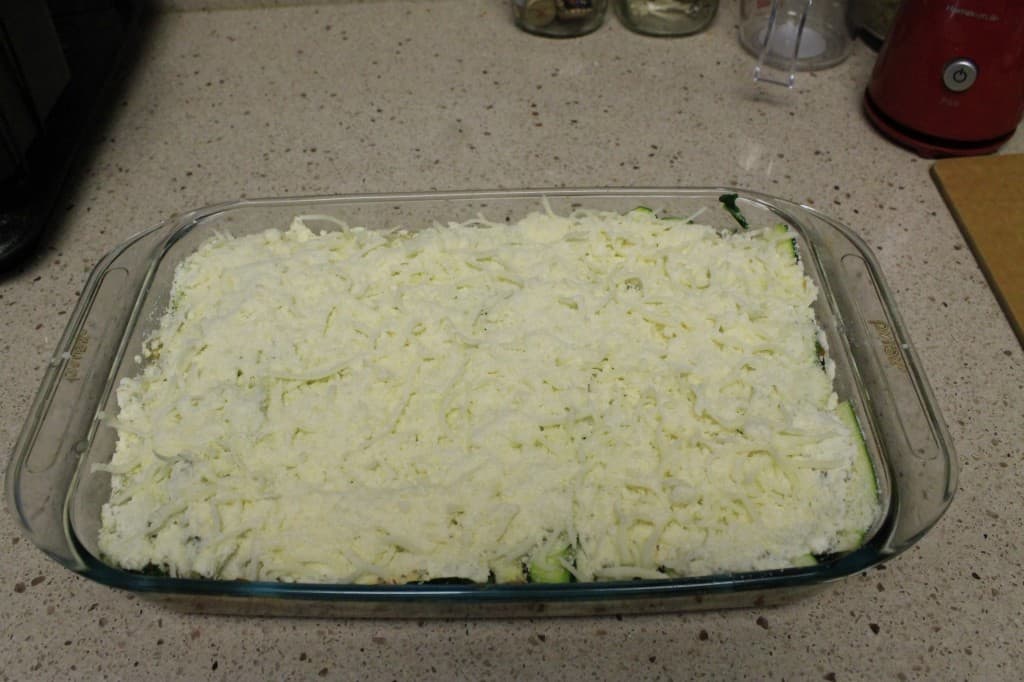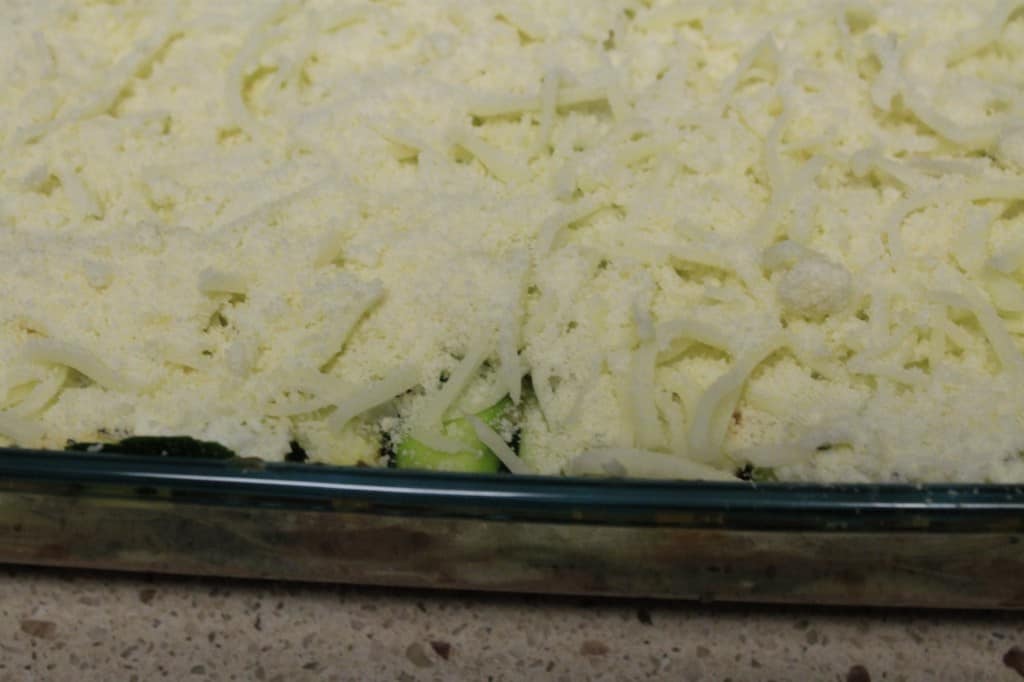 Time to plate! Get a large lasagna pan. Layer it like this – sauce, zucchini, ricotta, spinach, mozzarella, sauce, zucchini, ricotta, spinach, mozzarella, Parmesan.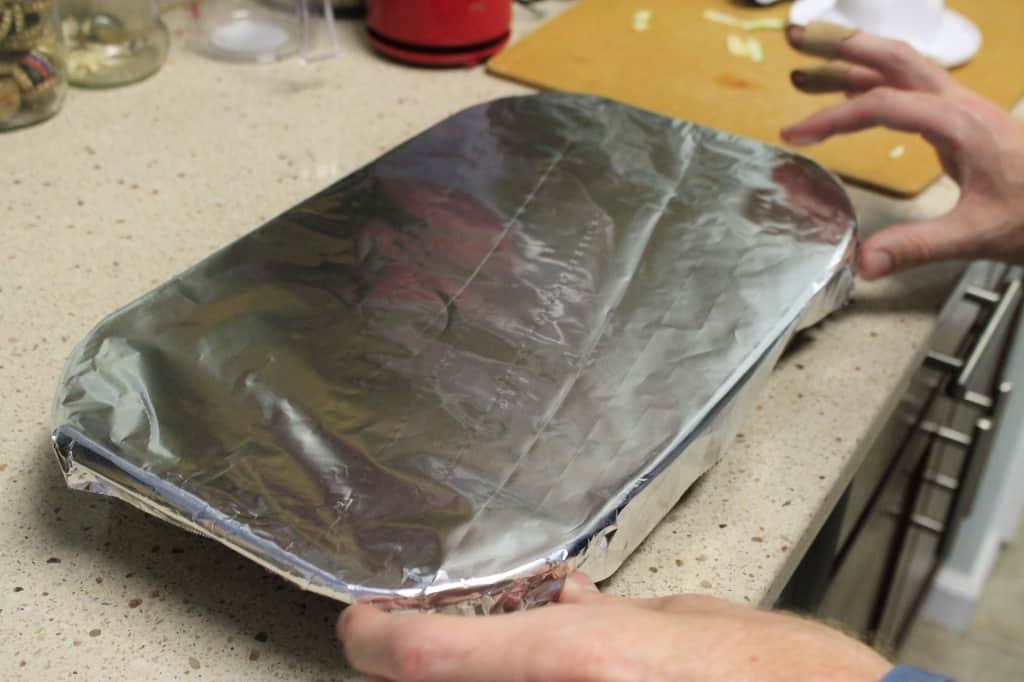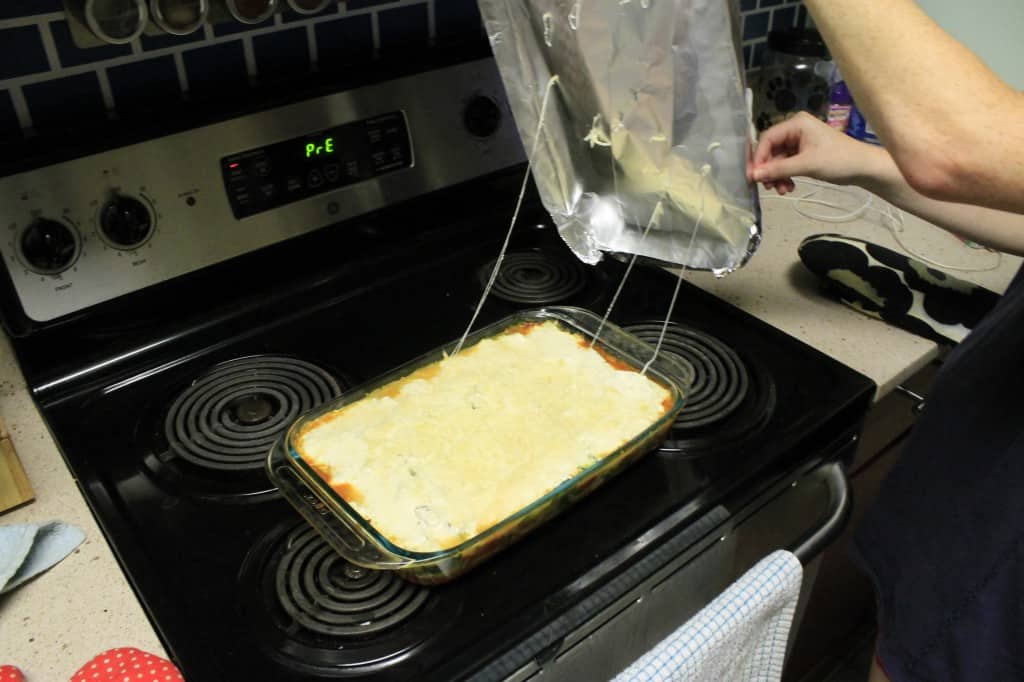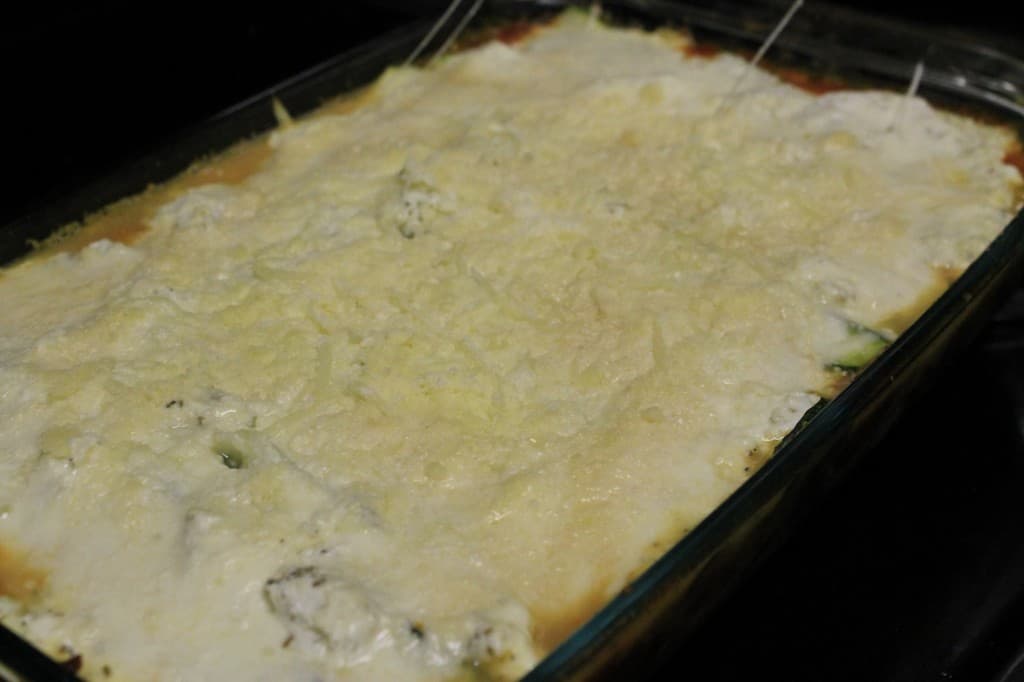 Cover with foil and bake for 45 minutes. Increase the temperature to 350, remove the foil, and bake for 15 more minutes. Let it sit for 5 minutes before you eat it (unless you want to burn the roof of your mouth on cheese)!
Like I said, this was good, and it made a lot of food. It also gave you so many vegetables. It's really a great healthy alternative if you like to eat lasagna a lot!