Well, now that we have officially been in our house for a year and have made a big chunk of the large updates that we plan to make, let's check out what is left on our to do list and what we plan to work on in the second year in our house.
Year two update plan: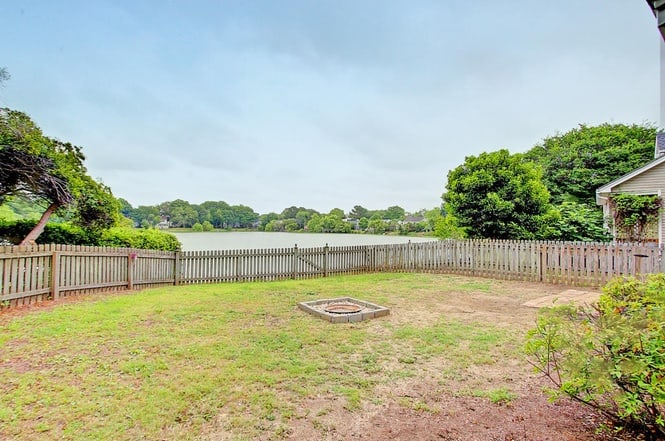 Patio/deck – Our big project for the fall is going to be the back yard. We are doing some landscaping back yard projects this summer, but it is too dang hot to do anything major. However, we want to put in either a deck or a patio (TBD) and relocated the fire pit before Christmas, so we can really enjoy it next spring and all throughout the winter season.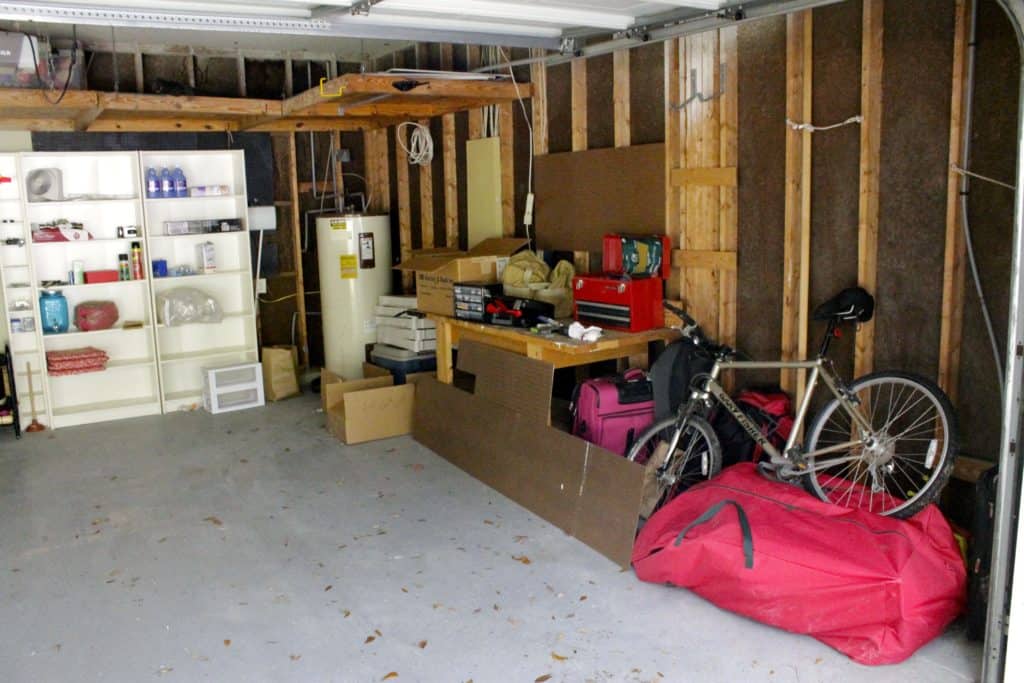 Garage organization – our garage is over flowing and we rarely park in there. We need to revise and reorganize the whole space. This will be a big project!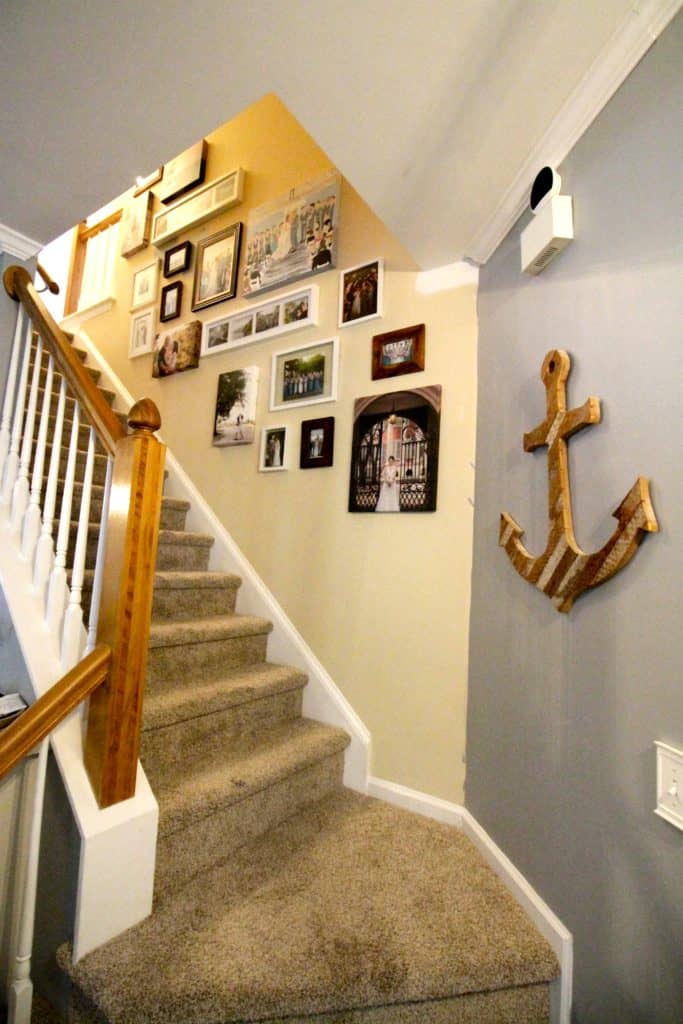 Stairway and hallway – our stairway is still unpainted. We need a really tall ladder and we need to scrape those double high ceilings and we are dreading it. A bigger stairway + railing + hallway + molding project is on our minds, hopefully for the fall if the backyard doesn't take over our lives.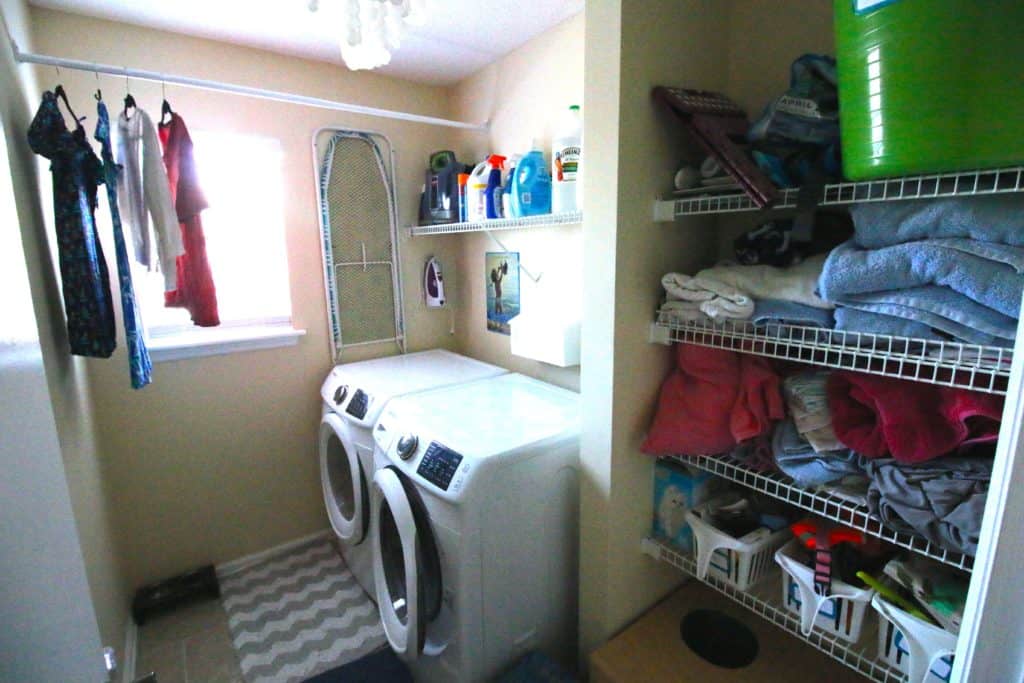 Laundry room – I am hopeful that next spring we will get to do a laundry room makeover. It won't be drastic like call a contractor, but scraping + painting + adding real wood shelving with intention (instead of random wire and plastic mess) will make a world of a difference in there.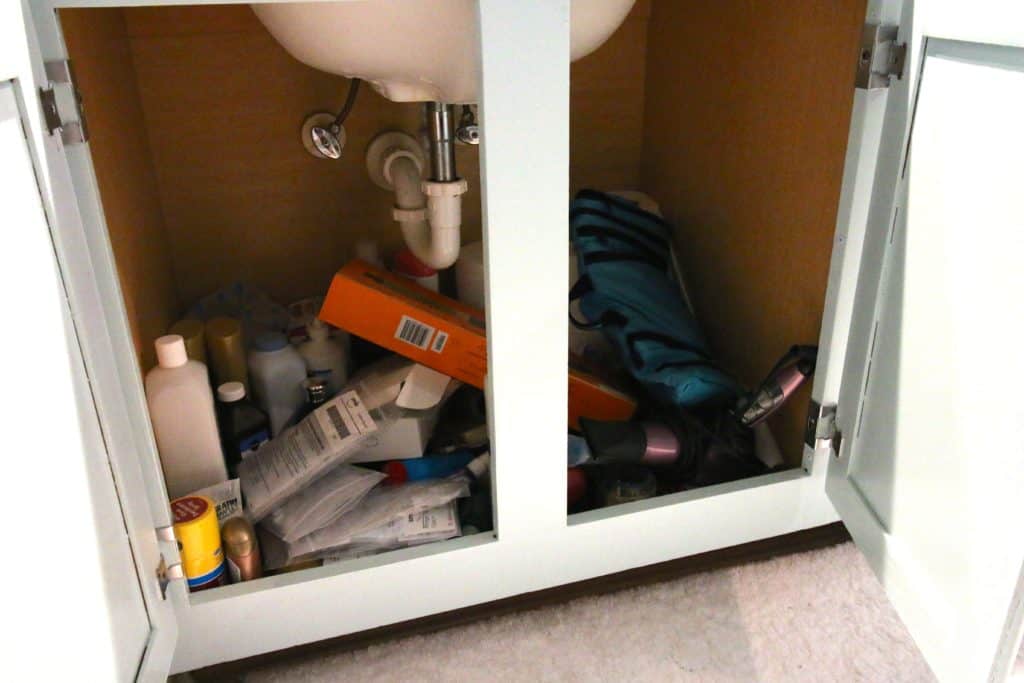 Get organized – Our house looks good on a first pass but almost every drawer or cabinet (kitchen cabinets excluded) is an un-organized mess. I need to implement some systems to keep these places functional and to keep myself from somehow buying 6 sticks of deodorant not realizing I already have extras.
What we don't plan on getting to this year:
The upstairs bathrooms – we gave them mini updates by painting, painting the vanities, updating light fixtures, scraping the ceiling, and decorating. We want to gut/redo them (especially the master) but won't plan on that in the next 12 months, mostly for cost and time reasons and that it is not THAT much of a priority.
The guest bedroom & office – I know. I know. These are definitely the worst looking rooms in our house. Maybe (maybe) we will get to the guest room in the spring or early summer 2018. But honestly, we are saving the office makeover for turning it into a future nursery (no time soon, hopefully NOT in the next year haha) and the guest bedroom is just low priority. I have plans for decor in there, but to get to that we need to paint the walls and to get to that we need to scrape the ceiling and I just really don't want to.
What project are you excited to see?