This is a sponsored post written by me on behalf of Therma-Tru Benchmark Exclusively available at Lowe's.

You might remember that before the holidays we shared that we were door shopping! Well, our new door, sent to us by Therma-Tru Benchmark came in and we installed it this weekend. We are so pleased with the new door both aesthetically and functionally (remember when we discussed all of the benefits of a fiberglass door?!) and we are so excited to share it with you today. With the addition of the new door, the door mat (literally a scrap from our upstairs carpet install) was looking really grungy, so we decided to create a simple DIY wooden door mat as well.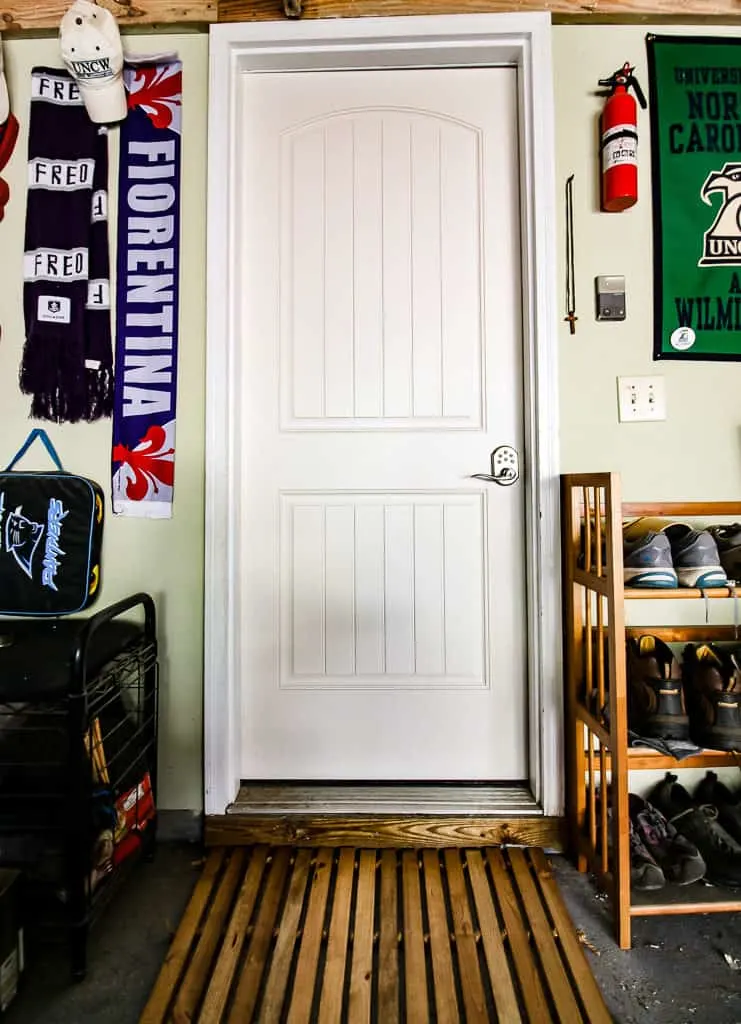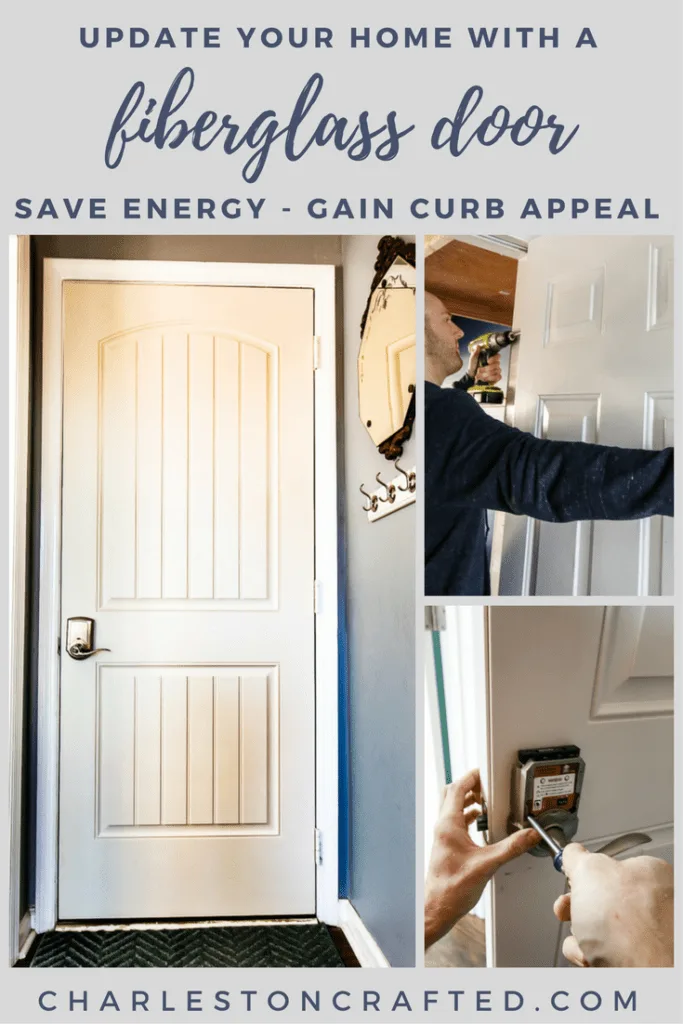 The New Door
As a reminder, the door that we selected features an arch and bead board type detail. It feels really special and custom but is exclusively available at Lowe's. We ordered ours from our local Lowe's, picked it up in store, and installed it ourselves, but Lowe's has installation services available if you don't want to do the install yourself. Truly if you measure correctly and have the right size door (including hinge heights and bore hole height), the install is very DIY-able! Visit the "how to guide" section at
Therma-Tru Benchmark
for a variety of resources to help you with your makeover.

DIY Wooden Door Mat
8 boards, 1″x2″x4′
Stain of choice
30 feet of rope
5/8 drill bit
Saw
Sander + sanding pads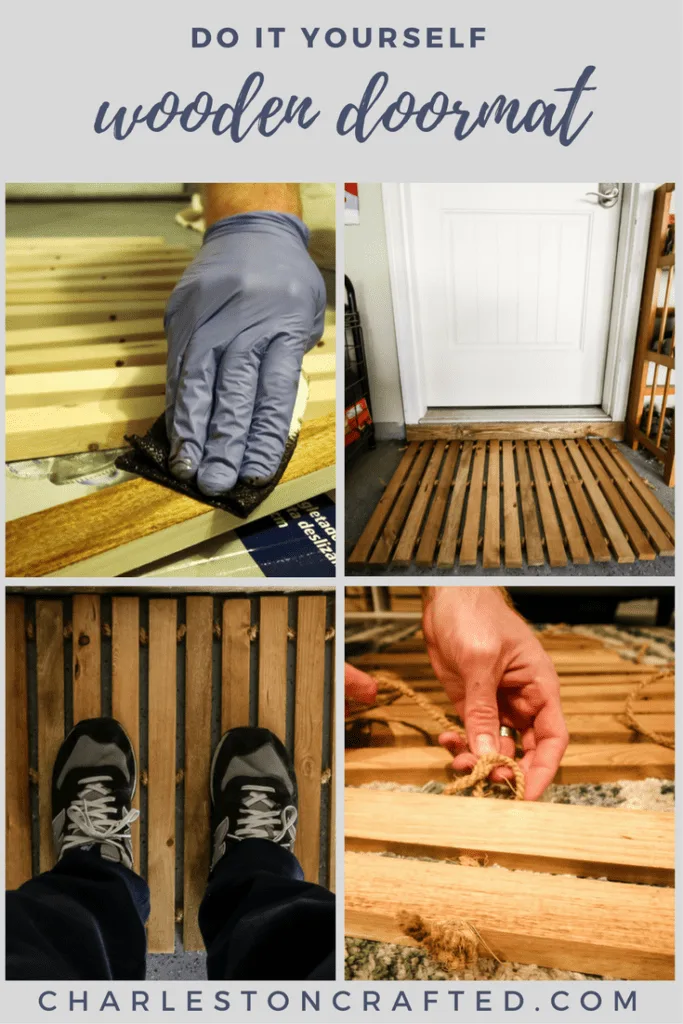 What you do:
Use your saw to slice the boards into 16 pieces 20 inches in length.
Use your drill to drill 3 holes into the side of each board. We did 1 hole in the center one each board and 1 on each end, 2 inches in from the end (so at 2″, 10″, and 18″).
Thoroughly sand each board until smooth. Wipe clean and apply the stain of your choice.
Cut three 10 foot lengths of 1/2 thick or smaller rope. Thread all three ropes through the three holes on the first board and tie a knot on the outside of the board with the short bit of rope, then tie a knot on the inside with the long side of rope.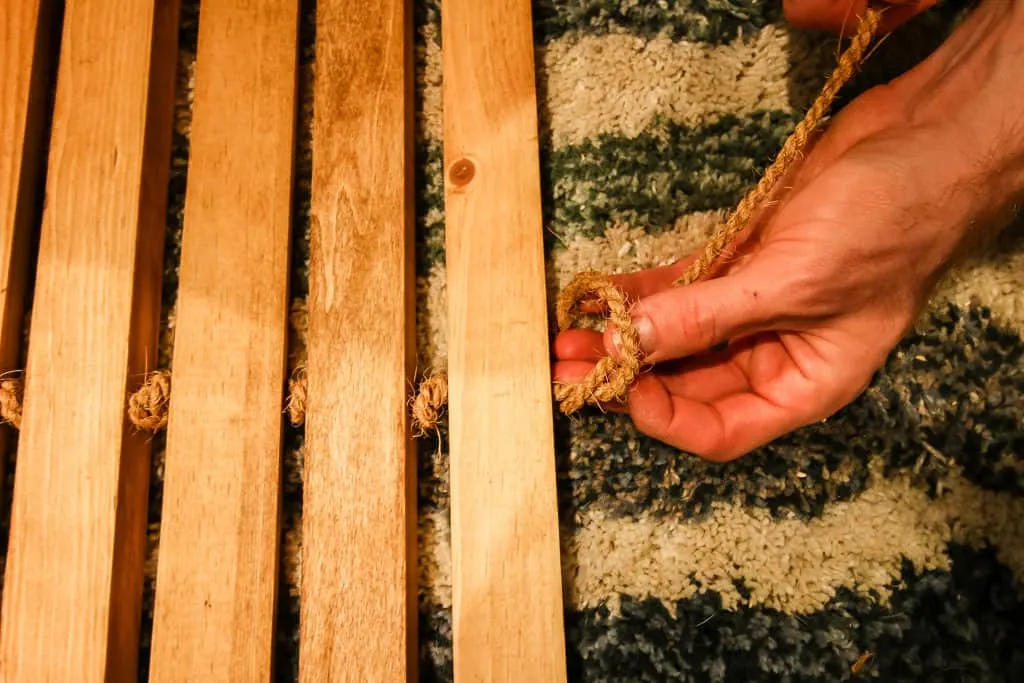 Then thread the rope through the next board and tie three knots on that side. Continue until you've threaded all the boards through and tied knots between each board.
We are so very pleased with this whole new set up. It looks so much more modern and it is wonderful to have a fresh new door without dents or scratches. With all of this winter weather that we are having, we are also very excited for the thermal benefits of the fiberglass door. Now I am itching to replace all of our interior doors!
Check out this article about what to consider if you are ready to update your entryway.
Have you upgraded your home in any beautiful or eco-friendly way lately?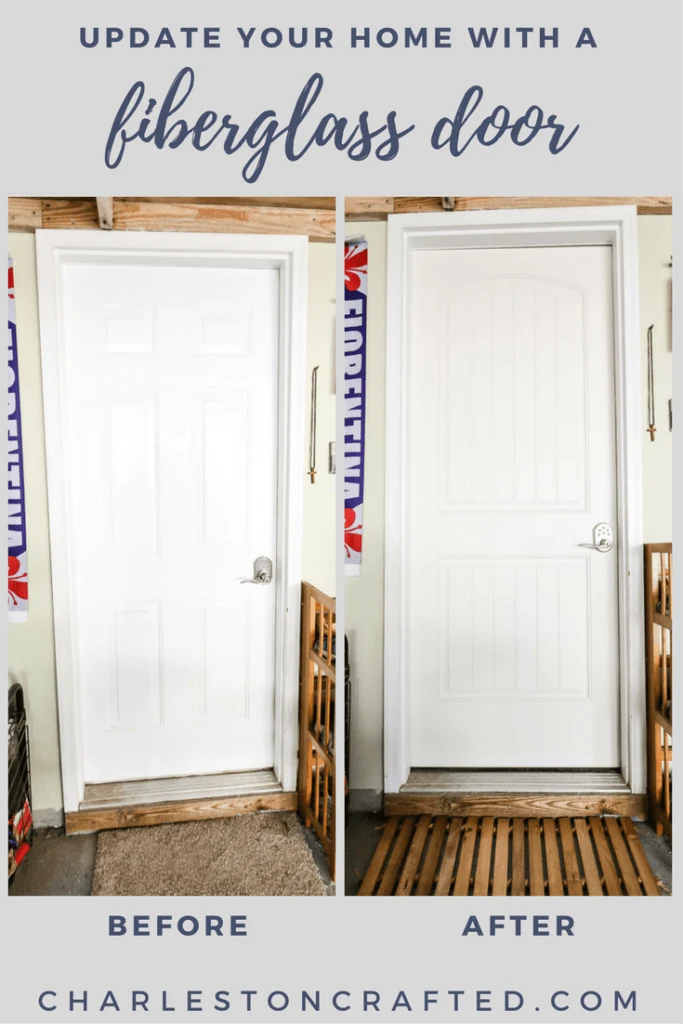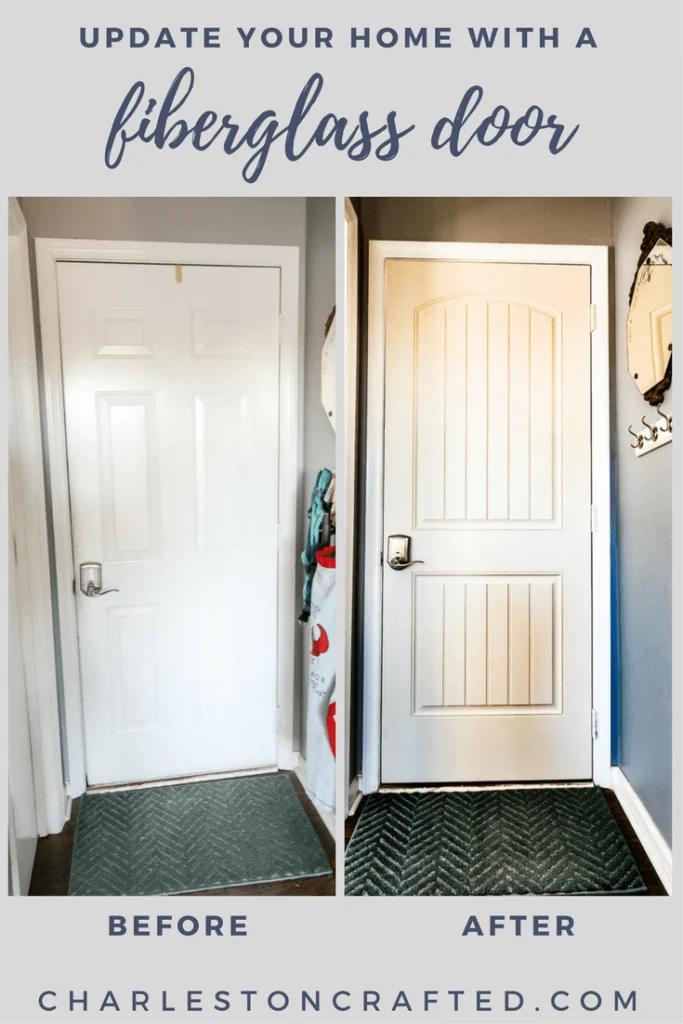 This is a sponsored post written by me on behalf of Therma-Tru Benchmark Exclusively available at Lowe's. Thanks for supporting the brands that make Charleston Crafted possible.