The entrance to our venue is a little closed off. You turn off the main road and go about 200 yards to a small intersection. The venue entrance is directly across that intersection, but hidden by large bushes, so we wanted people that aren't familiar with the area to know how to get there. That's when we came up with the idea for a little parking sign to get people where they need to be.
I bought two 2'x2′ pre-cut pieces of plywood from Lowe's and two hinges. The idea was to make a sandwich board sign. Super simple if you ever need a sign for anything. I sanded and stained the wood so that it was beautiful.
Then, I added two hinges to make it fold open and closed.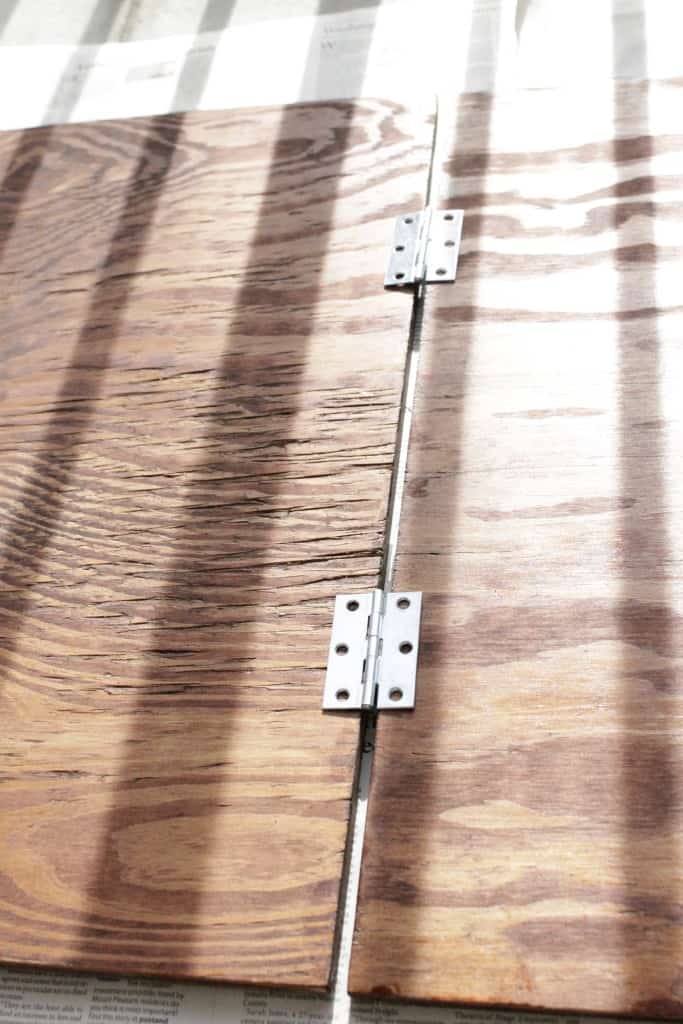 Next, Morgan painted on our wedding logo with a big arrow directing people exactly where to turn right!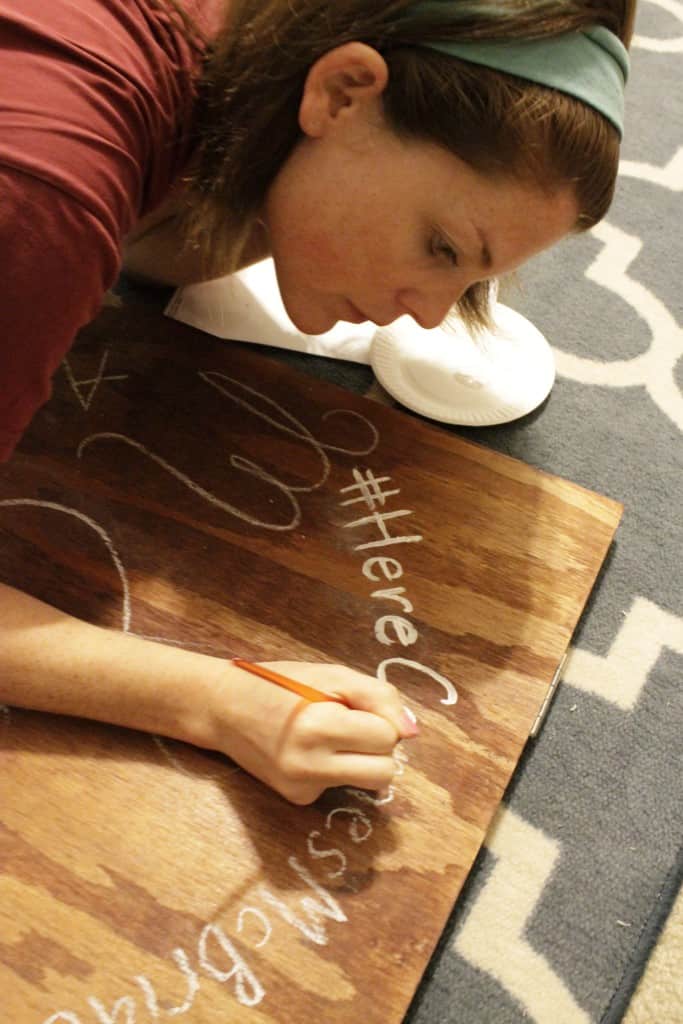 Finally, I added two eyelets and a piece of string on the inside to keep the board from opening beyond a set distance.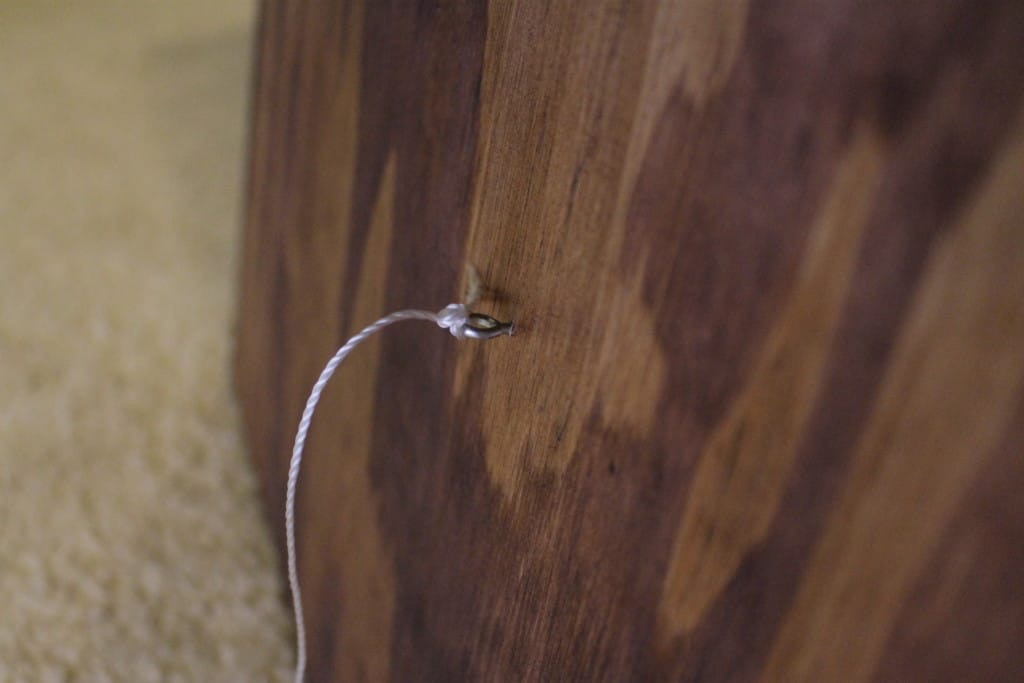 Voila!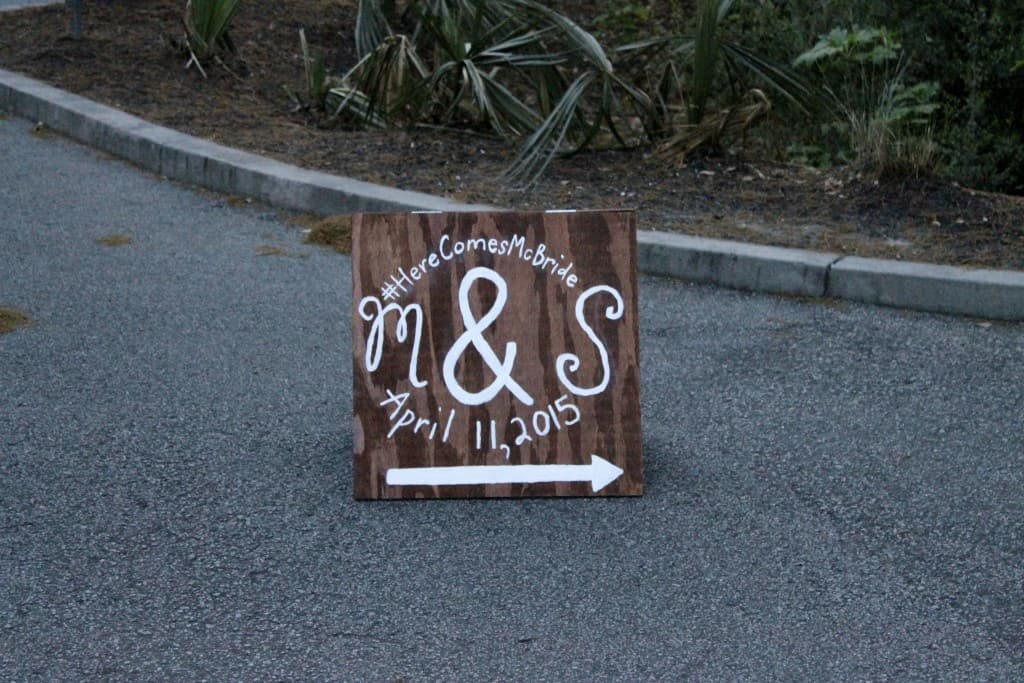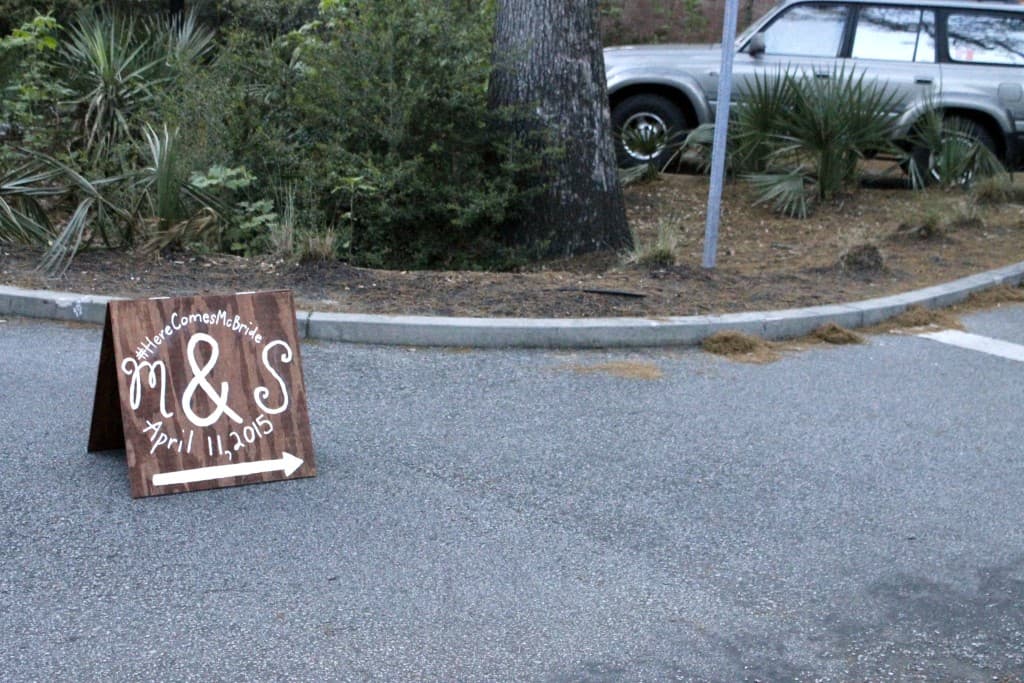 Now our guests will know exactly where to park!