We're really excited for our big day next year! We've been doing a lot of the prep work so far by booking all of the various people, places and things we will need and haven't gotten too much into the DIY yet of invitations and decor. We did, however, want to know how long we have until we take the plunge. That's why we came up with the idea to make some sort of countdown so that we can keep track of how much longer we have being single… I mean how long we have until we get married! So, we decided to make these wedding countdown blocks.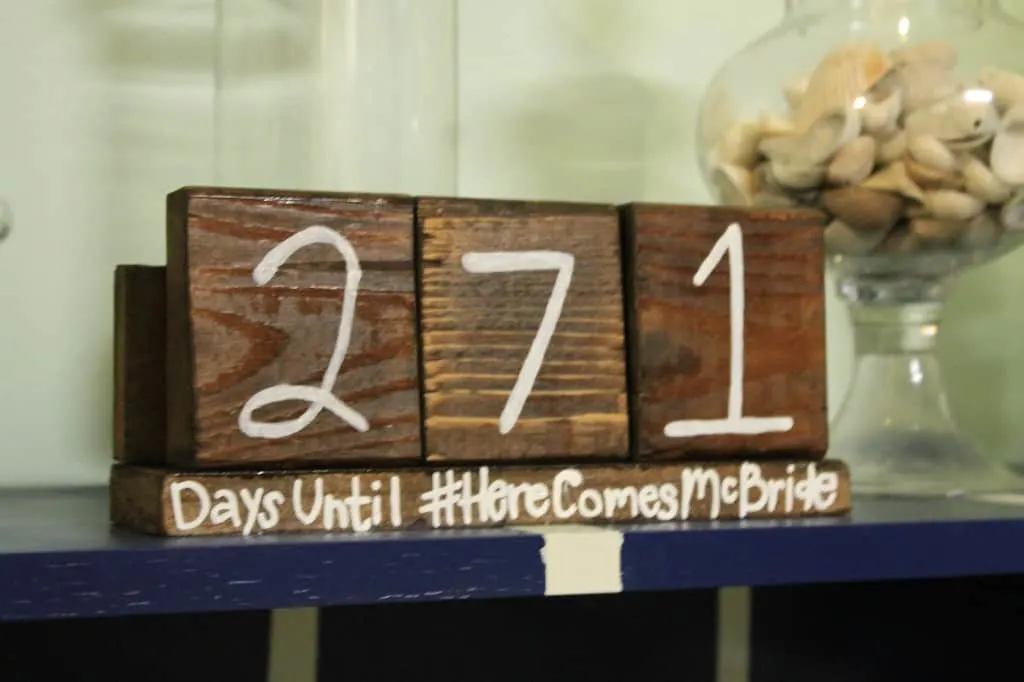 Using scrap wood that we have from other projects, we needed to saw off wood to make a stand for the blocks and also the blocks themselves. We used scrap 2″x4″s for those. We cut off enough pieces so that we would be able to have enough numbers for all the days we had left.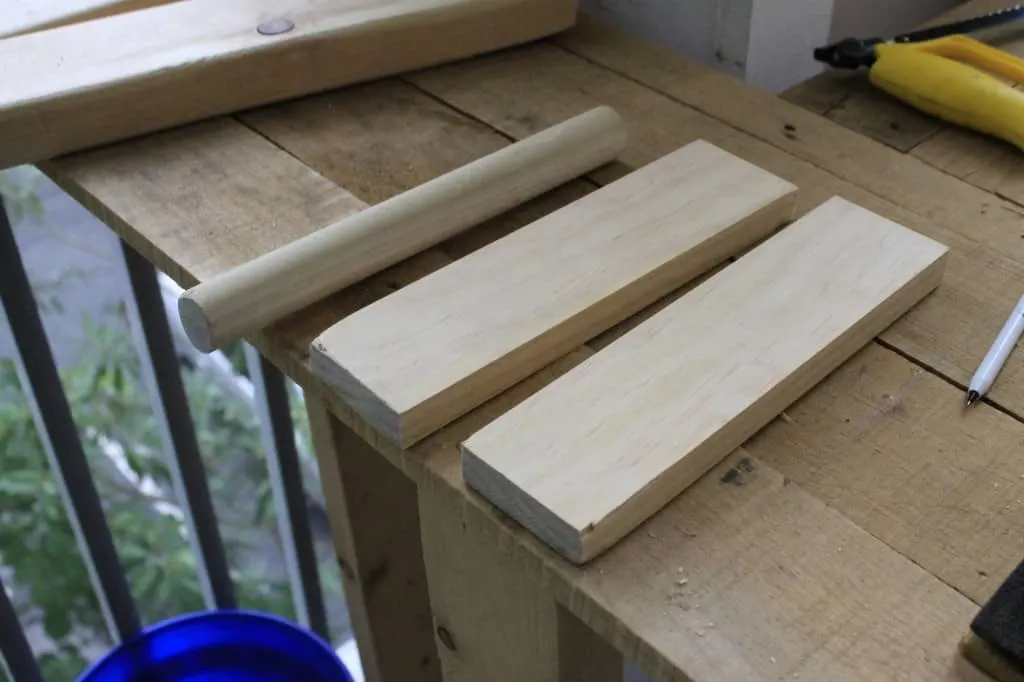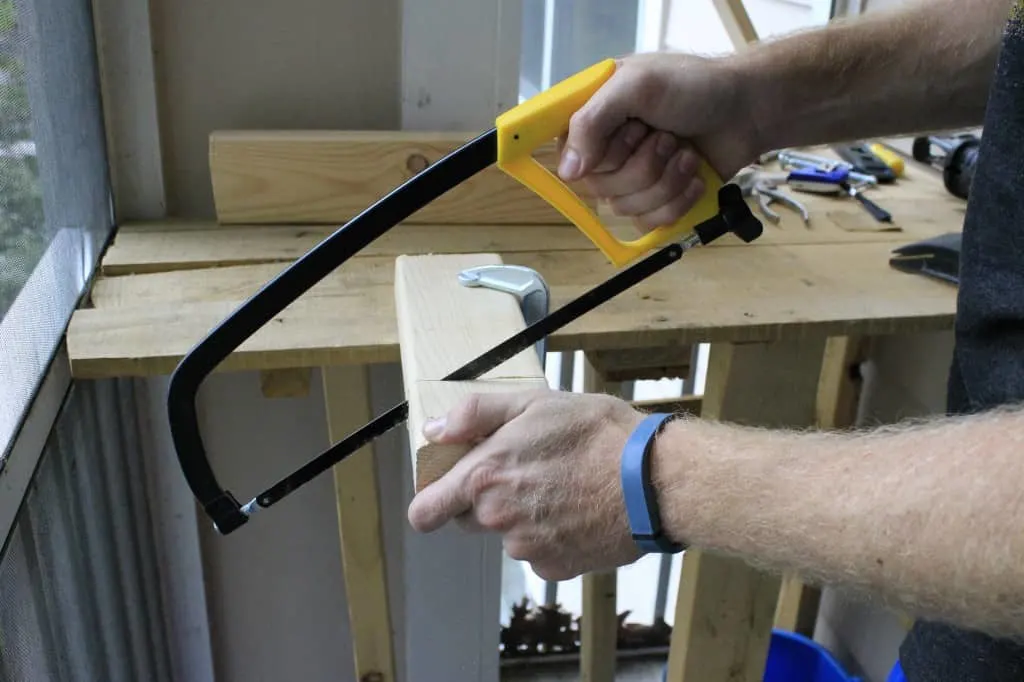 After everything was cut, we went back and sanded all the rough edges so that they would be smooth to the touch. Then, we went through and stained everything with a dark walnut that we have used on our string art project and turning an old sewing table into a bar. Unfortunately, we set the drying blocks down on newspaper so they got stuck and we ended up having to sand off the paper and re-stain those sides.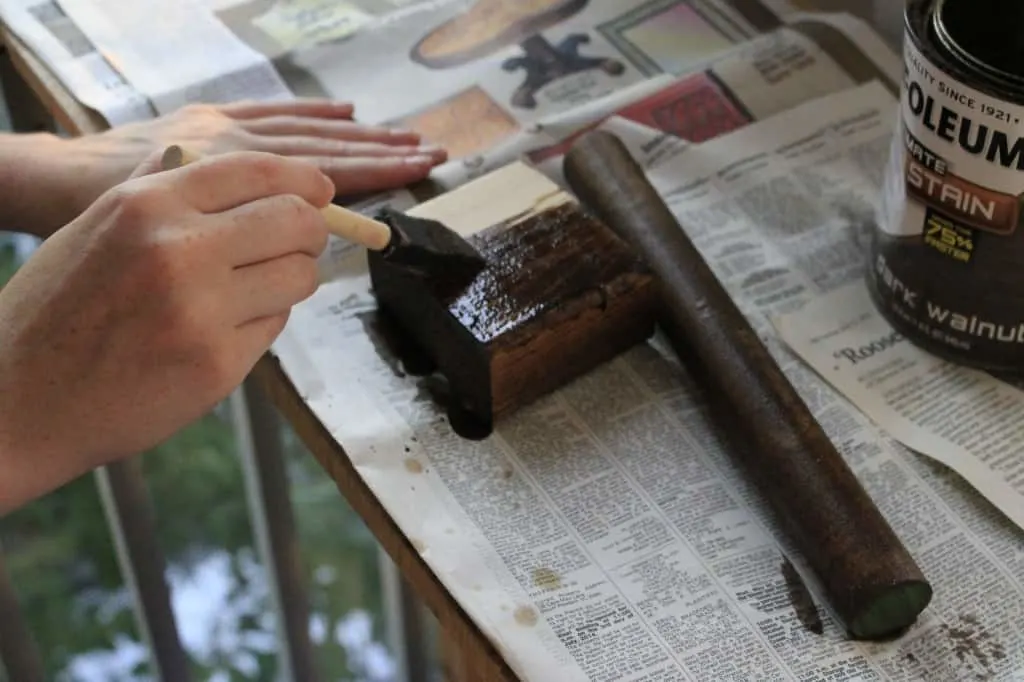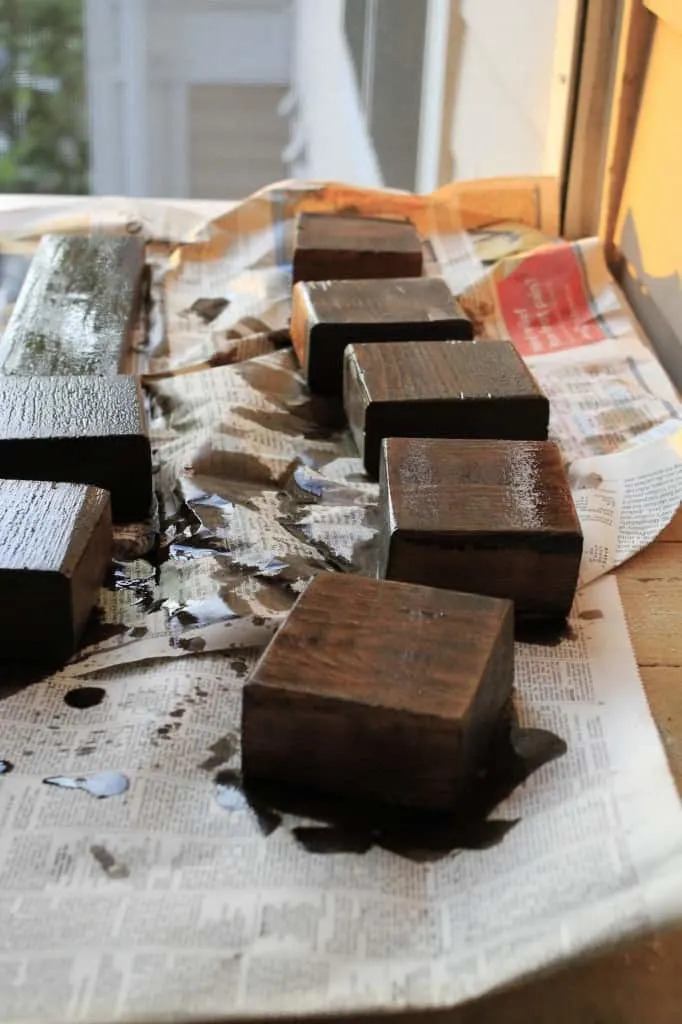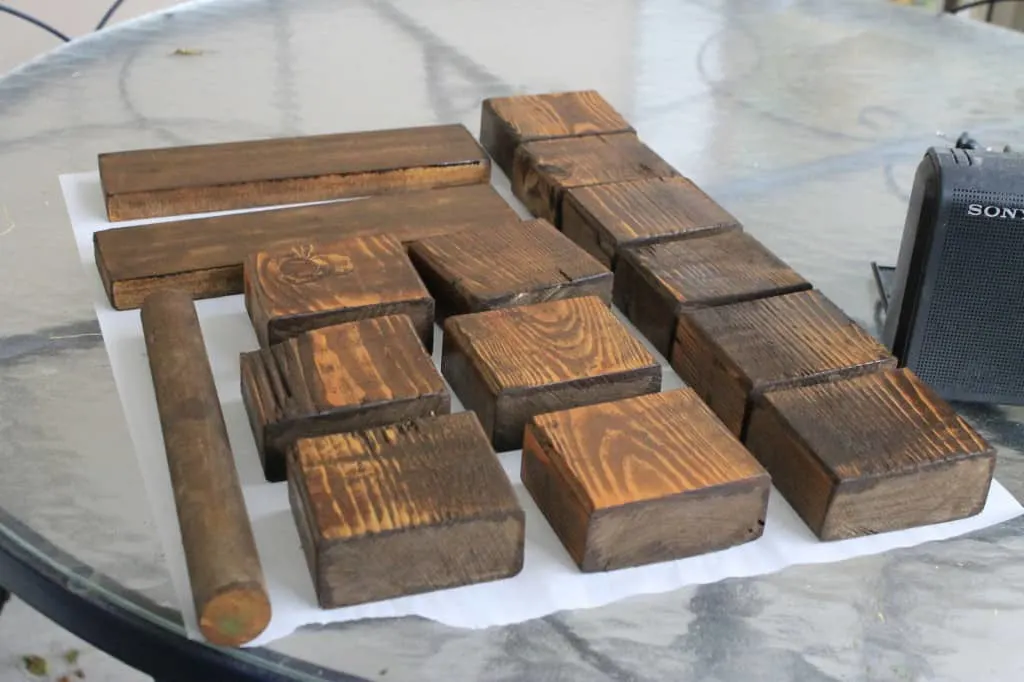 Once everything was all stained, we screwed the stand together easily with two wood screws.
Next came the painting. We had to think about this one for a few minutes because we didn't want to paint any numbers on the wrong sides of blocks. We knew we would need three 0's, three 1's and three 2's as the maximum for when we are on day 222, 111, and 000 (the wedding day). Every other number would just need two blocks. We painted the 1's and 2's on the front and back of three blocks and the zeroes on the back of the 9's with one extra block that gets just a zero.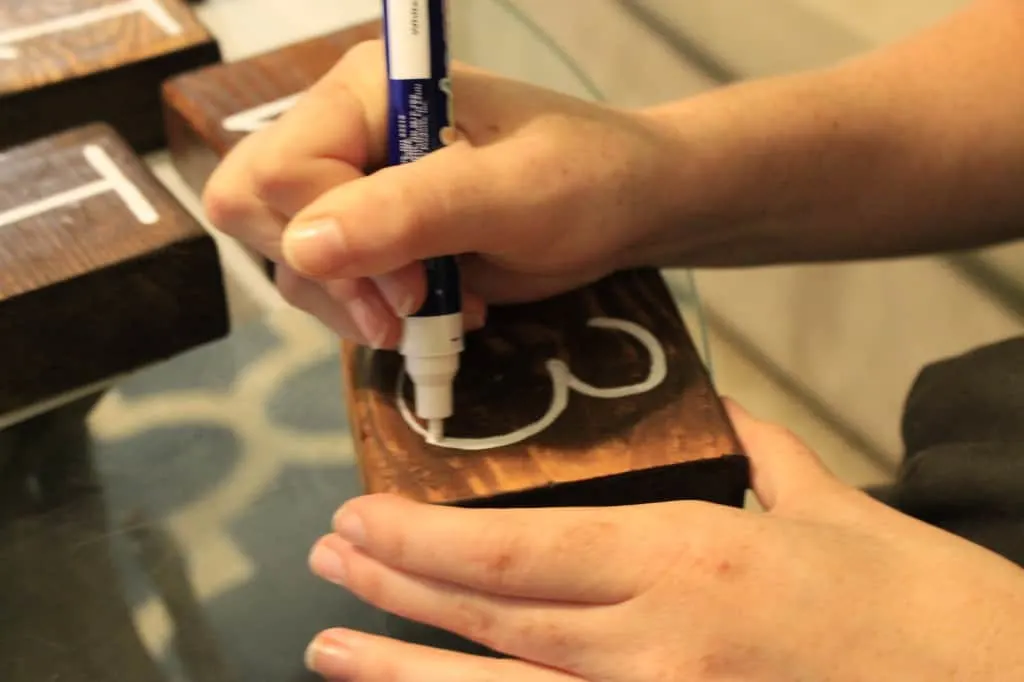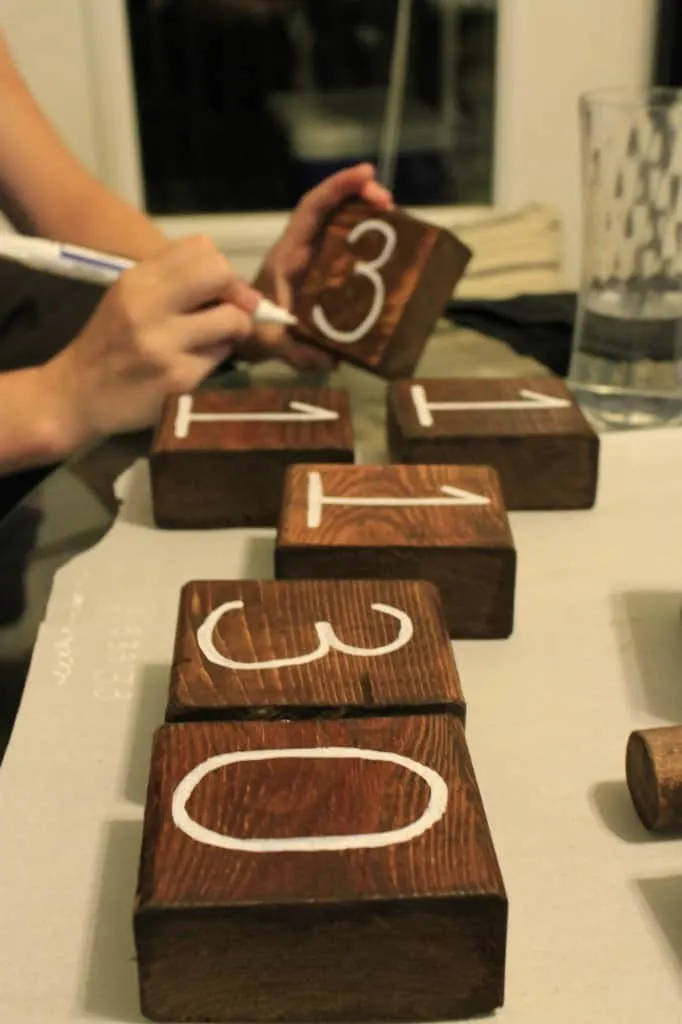 Finally, we had to give the project a label, so we painted "Days Until #HereComesMcBride" on the front, giving our wedding hashtag a little publicity!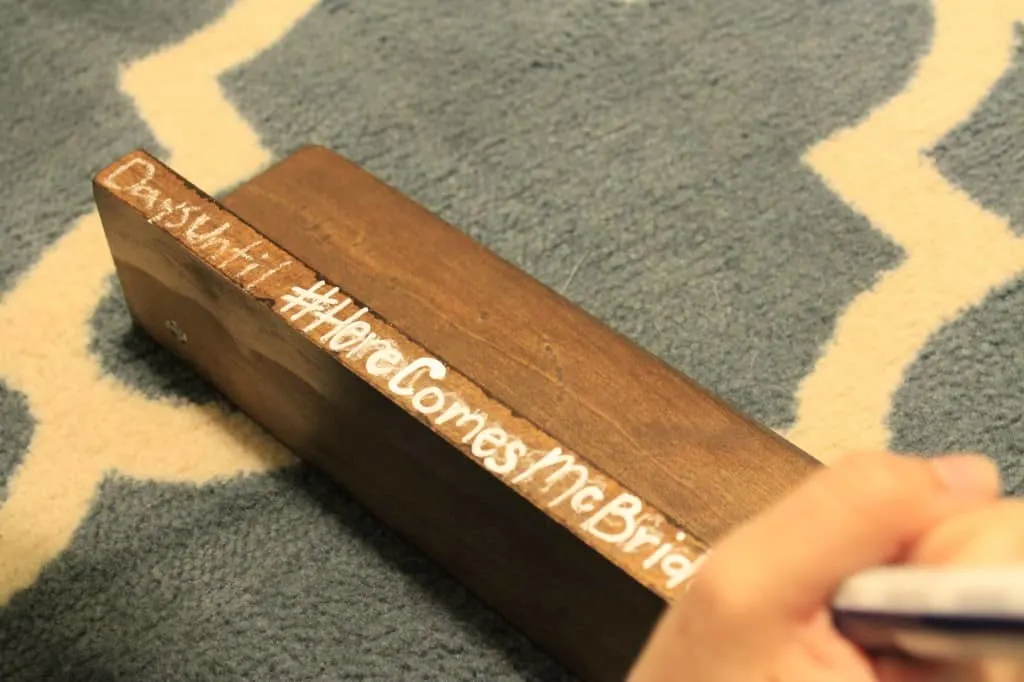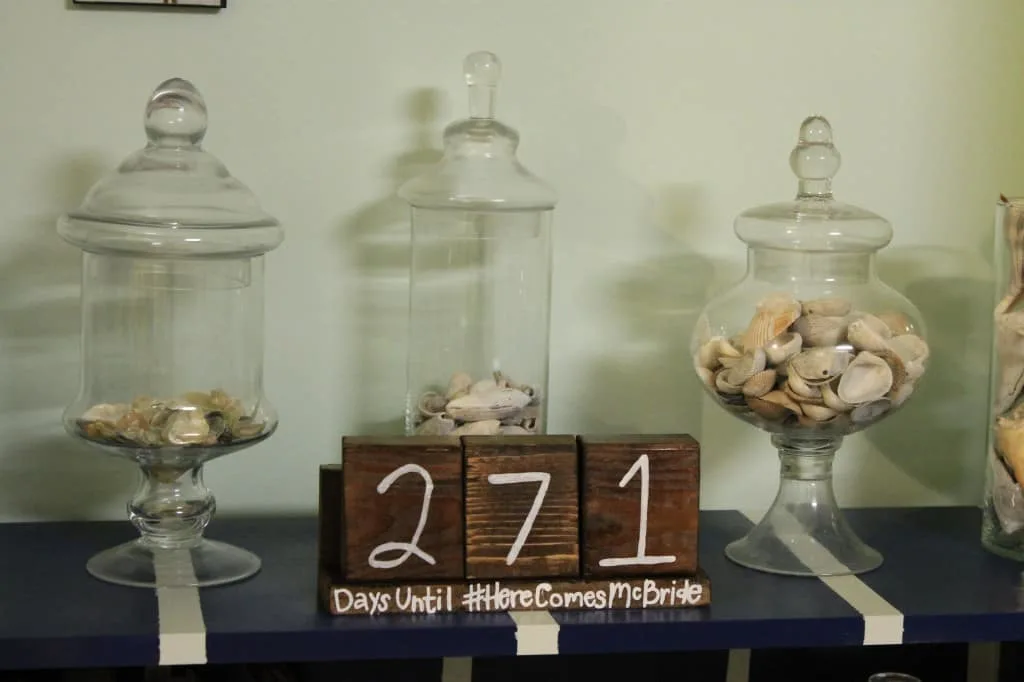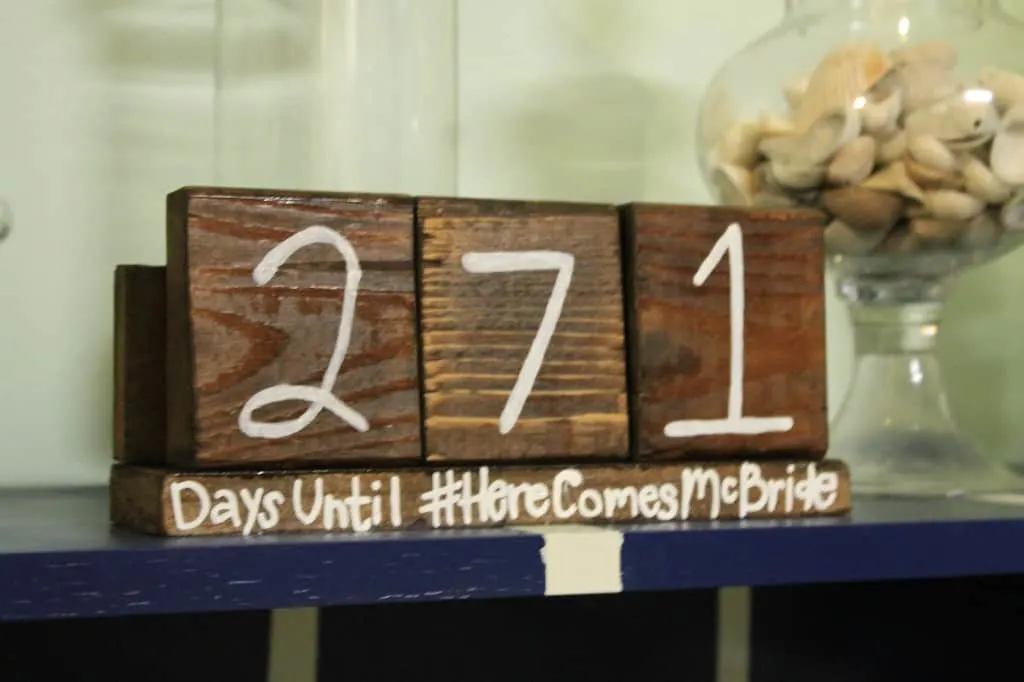 There you have it. You could create one of these countdowns for any event or holiday in your life that you are eagerly anticipating.
We're excited to share our wedding ideas with you!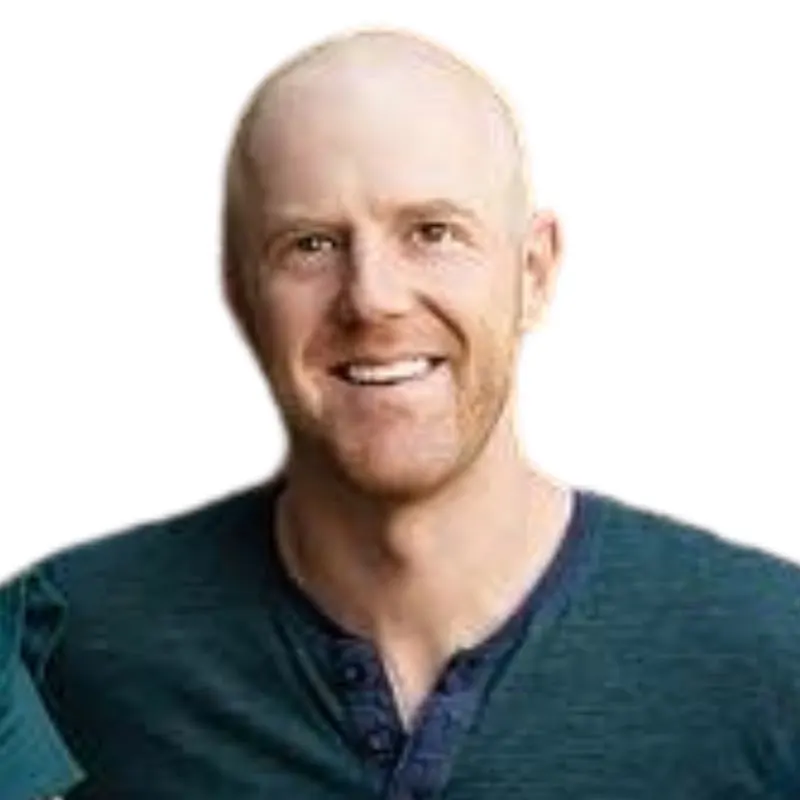 Hey there, I'm Sean, the woodworking enthusiast and builder behind CharlestonCrafted.com! Since 2012, I've been sharing the magic of turning raw materials into beautiful creations. I love teaching others the art and satisfaction of woodworking and DIY. I try to inspire fellow crafters to make something extraordinary out of nothing at all.