We recently moved into our new home and made a loooong list of projects we want to do in the next few years. We also made a list of projects we needed to do immediately to make a difference in our new home.
These projects are simple ways to swap out old things in the home that belonged to the previous owner with new things that will make it immediately feel like your home.
Try out these quick home projects to make a big impact on your new home today.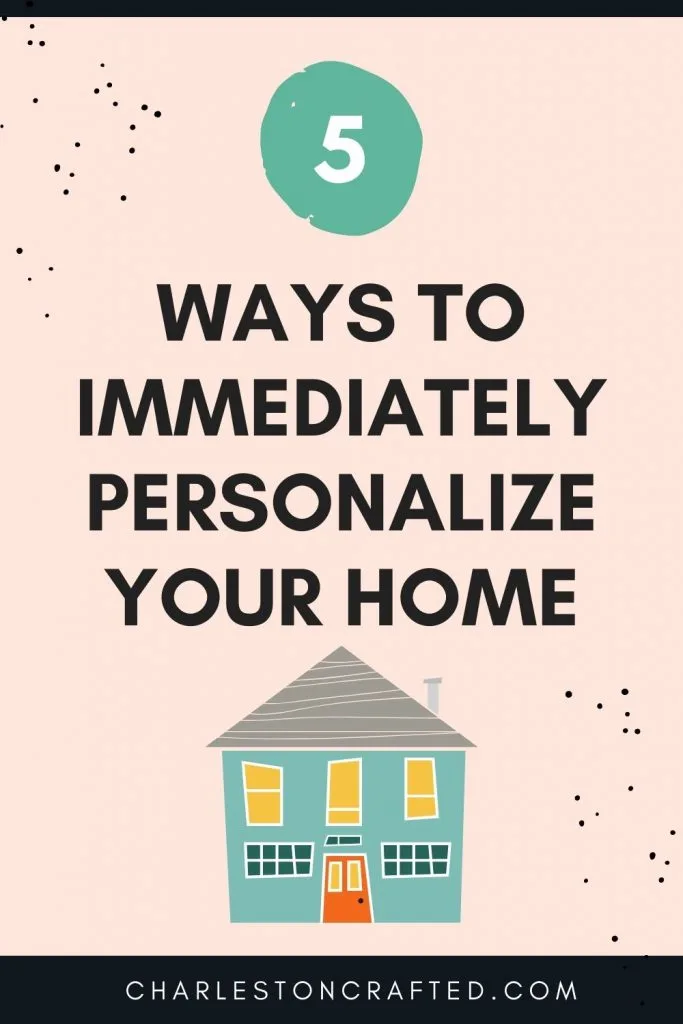 Easy ways to personalize your new home
Change or add ceiling fans
We live in the south, y'all, and it get's hot. We moved in the summer, so we were immediately running the fans.
We hated the look of the industrial style, two-blade fan that was right in the center of the entryway of the house we just bought. It didn't feel at all like us.
In order to embrace the warm tones in the kitchen, we decided to opt for golds and whites in our main living area.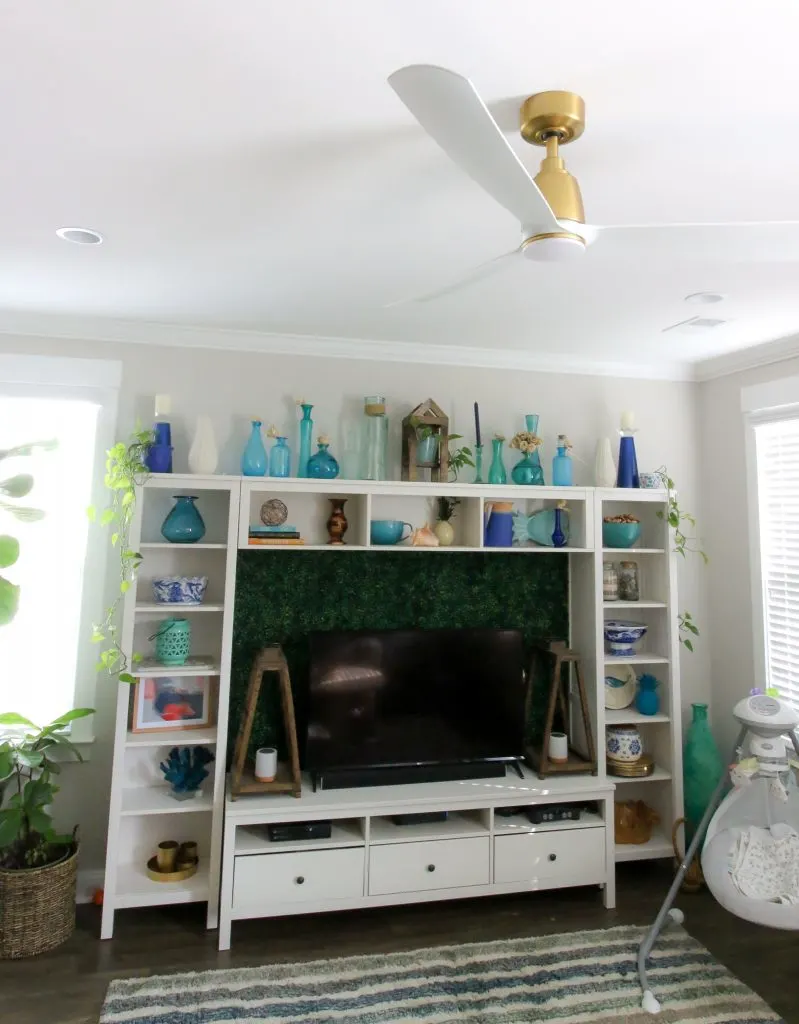 We swapped out the industrial style fan for the gorgeous Kute Fan from Fanimation. This fan looks great and works so well to keep the room cool.
I love the ways that the brushed brass picks up off the champagne bronze hardware that we added in our kitchen!
The fan is awesome because it has a remote control that allows us to control the speed and light, but also has features that allow you to set it to turn on and off randomly when you're not home or stay on for one minute so you don't have to go up to your bedroom in the dark.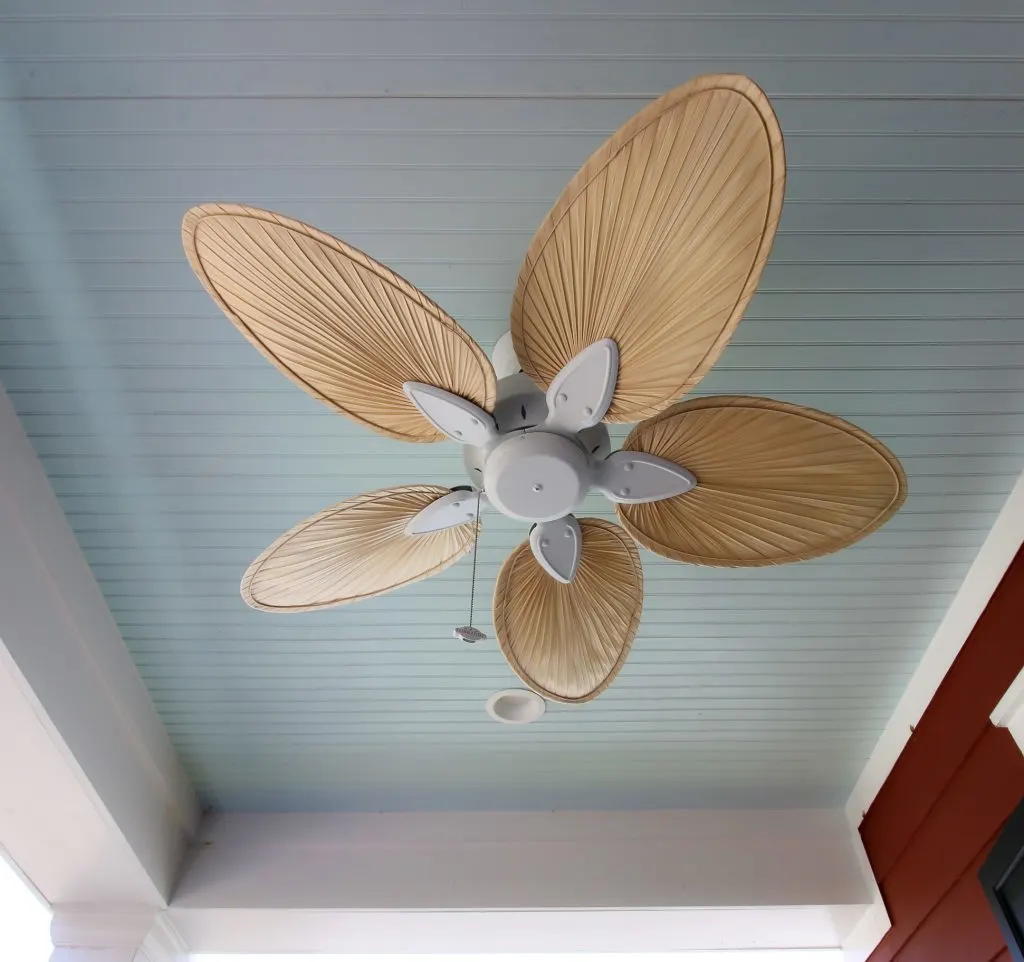 We also added fans to our front porch and screened porch. They already had hookups, so it was just a matter of installing the fans.
We chose the Windpointe, also by Fanimation, which has tropical style woven fan blades.
I love how these look on the Haint Blue ceilings and of course love catching a breeze while enjoying the porch!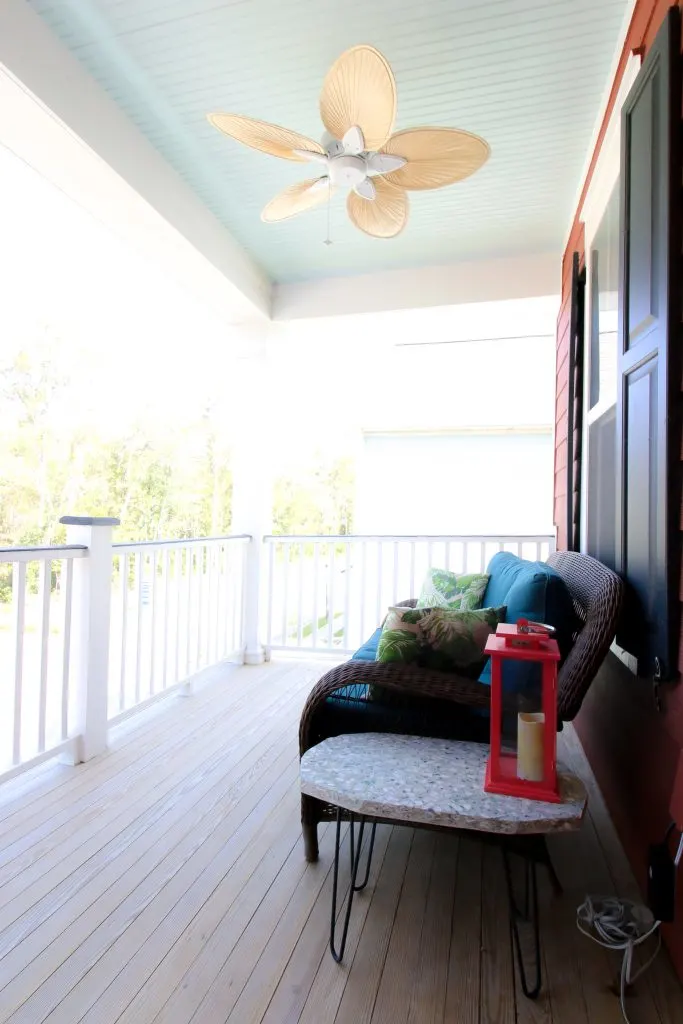 Upgrading your ceiling fan is easy and makes a big difference!
Change the Light Fixtures
How about complementing your new fans with new light fixtures?
We had to get the industrial style light fixtures out of our new home and put some new ones in that fit our style.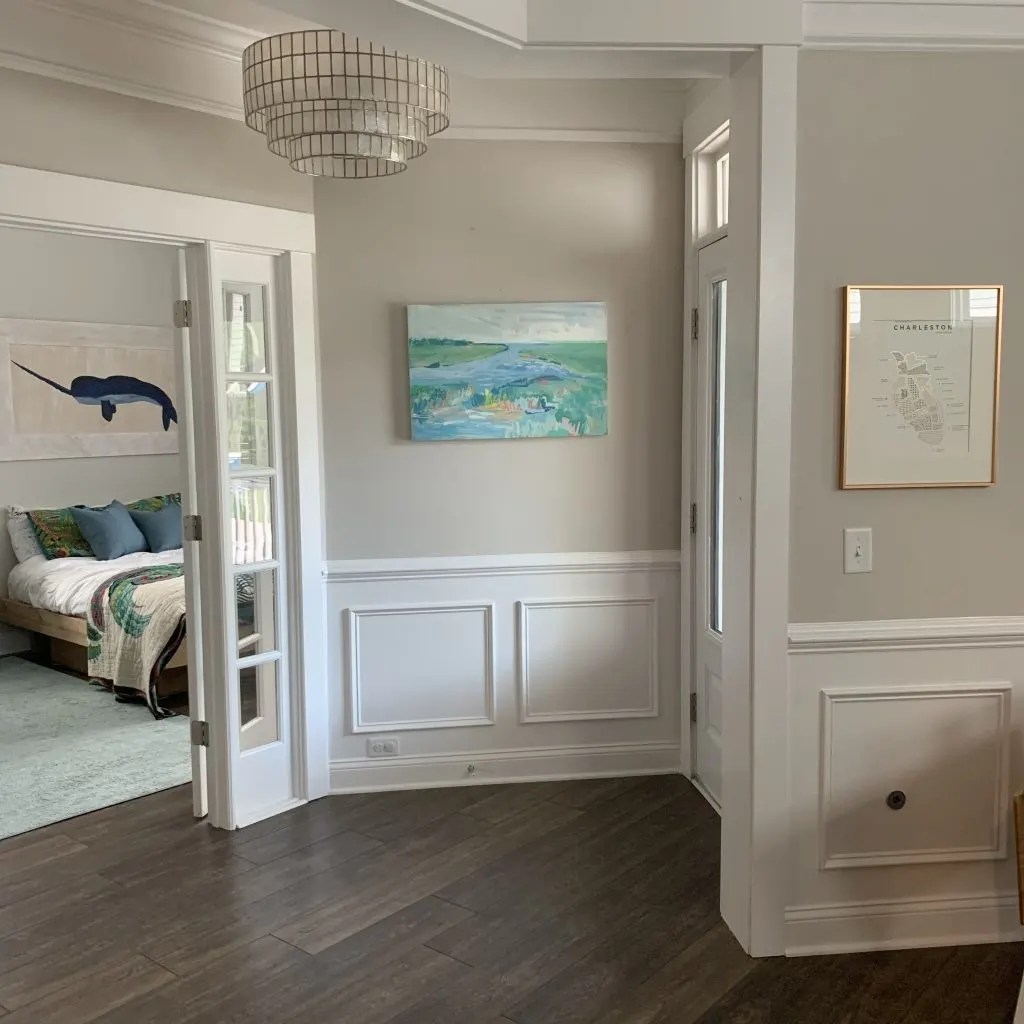 We got our new light fixtures a number of ways. We swapped out a builder-grade light in our entry for the capiz chandelier we brought from our old house.
We found a matching West Elm chandelier on Facebook Marketplace for $100 that we swapped above our dining table.
Finally, we bought new globe pendant lights from The Home Depot that match the brass/gold theme that we're going in to complement the warm tones in our kitchen.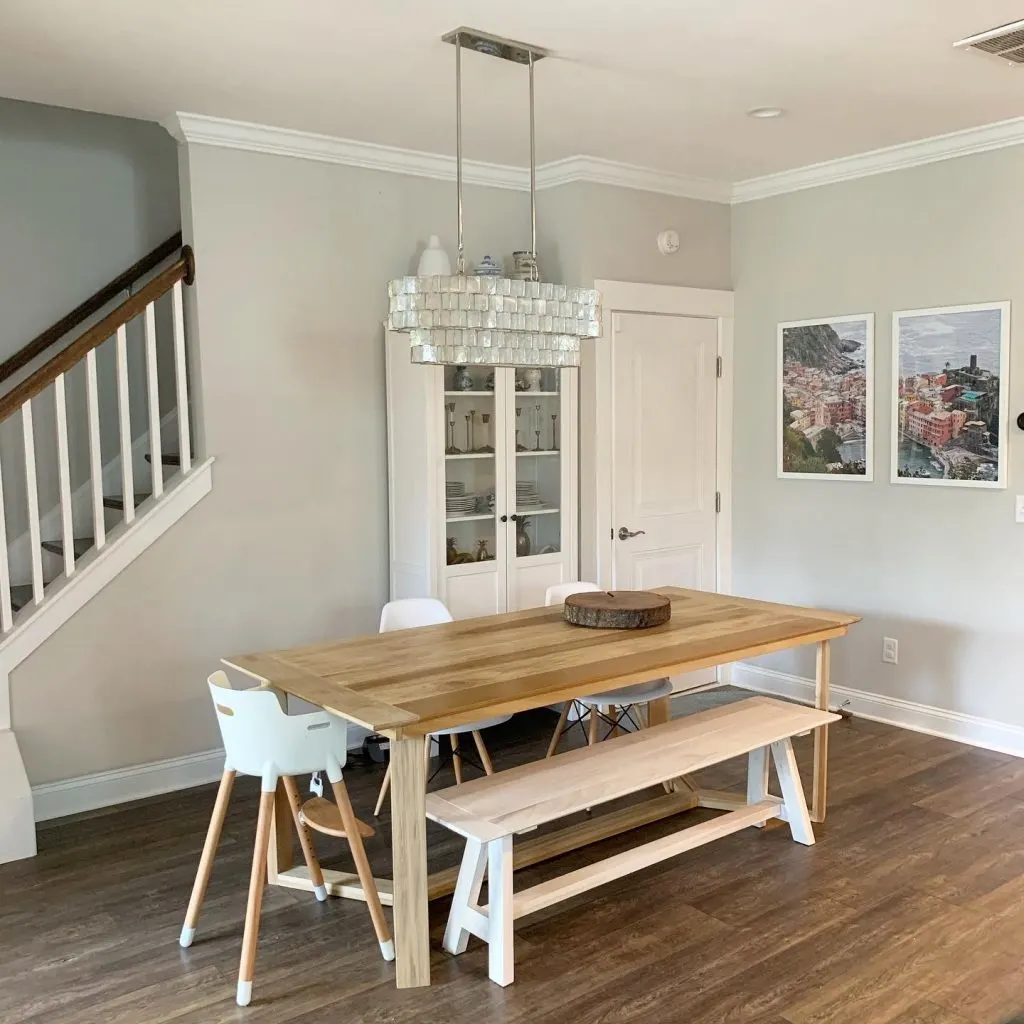 All of these light changes might seem overwhelming, but we did them one at a time so it was never a big project.
Now our kitchen/living/dining room has a cohesive feel that matches our style!
Plus, we were able to sell the old light fixtures on Facebook Marketplace to make back a bit of the cost of new lights.
Swap out Knobs
We swapped out all the knobs in our kitchen and bathroom in a couple of hours.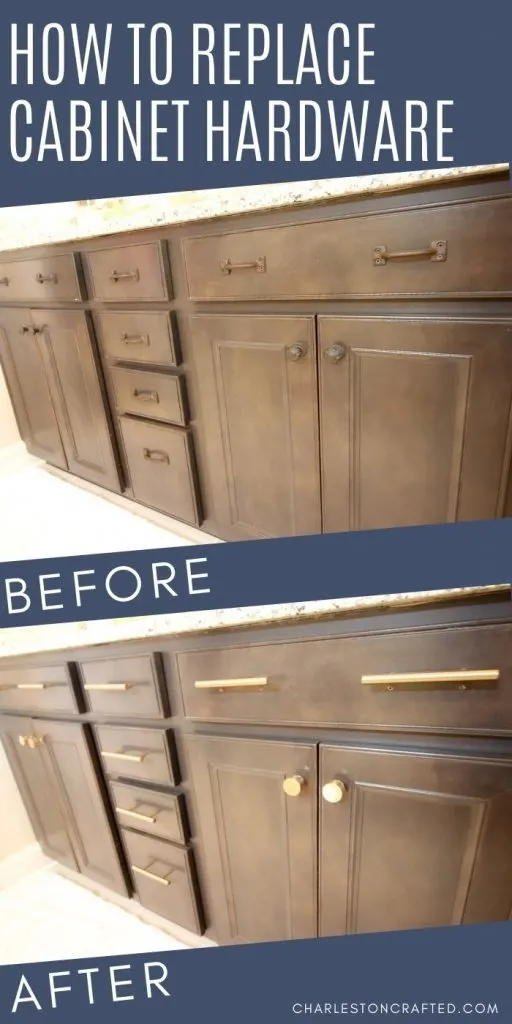 This was a dramatic change that was quick and easy to do. We didn't like the rusty brown knobs that blended in with the cabinets and opted for a brushed brass look.
Changing out cabinet hardware is super easy and can be inexpensive if you choose economical hardware!
Change the Locks
For security reasons, you should always change out the locks when you move into a new home. You never know how many keys might be floating around that have been lent to people in the past.
If you're going to change the locks anyways, take this as an opportunity to choose handles and locks that will best reflect your style.
We loved having keyless entry through our garage at our old home, so we wanted to do that again. That way, we could never be locked out of our home.
Paint
Finally, the easiest way to make a big impact on your new home is with a new coat of paint.
This one is the simplest to do and usually very cost friendly. Choose a color that best works with your furniture and style.
New coats of paint will cover up dings and scuffs left behind by the previous owners and make you feel like you're getting off to a fresh start.
We started painting this weekend and are excited to get paint in the colors we love up on our walls!
What steps do you take to immediately personalize a new home?