Considering purchasing the Capiz West Elm Chandelier? We have had their tiered capiz chandelier for 4 years now! Here is our honest, unsponsored review.
One thing that really upgrades a home is updating the lighting. Boring light fixtures are just boring!
However, custom, large light fixtures (especially chandeliers) can be pricey. So, I wanted to share a full review of our West Elm Capiz Tiered Chandelier with you in case you are considering purchasing one for yourself.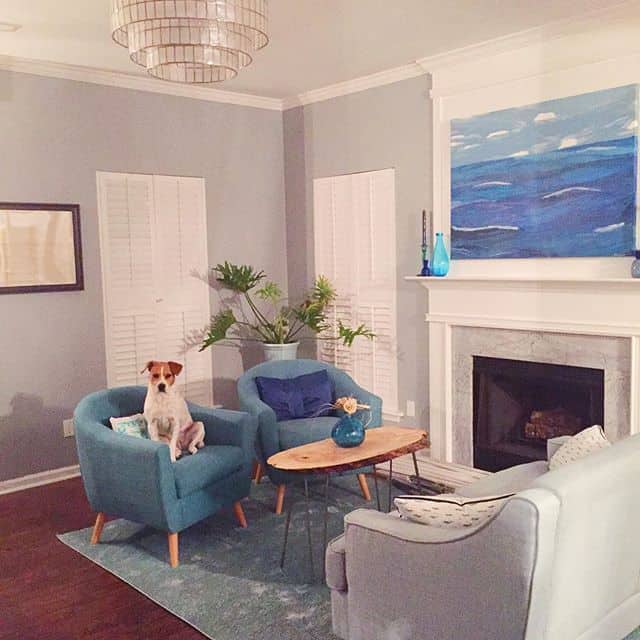 West Elm Capiz Tiered Chandelier
We installed this chandelier in our home soon after moving in in 2016. I had had my eye on it for a long time – I love the beachy yet classy look of the capiz.
I was deciding between the Capiz Zig Zag Chandelier and the Capiz Tiered Chandelier. Both were the same price at West Elm, and the same size.
I decided that I preferred the more classic look of the tiered option. It looks more like a traditional lampshade but with little windows of semi-transparent shelly goodness.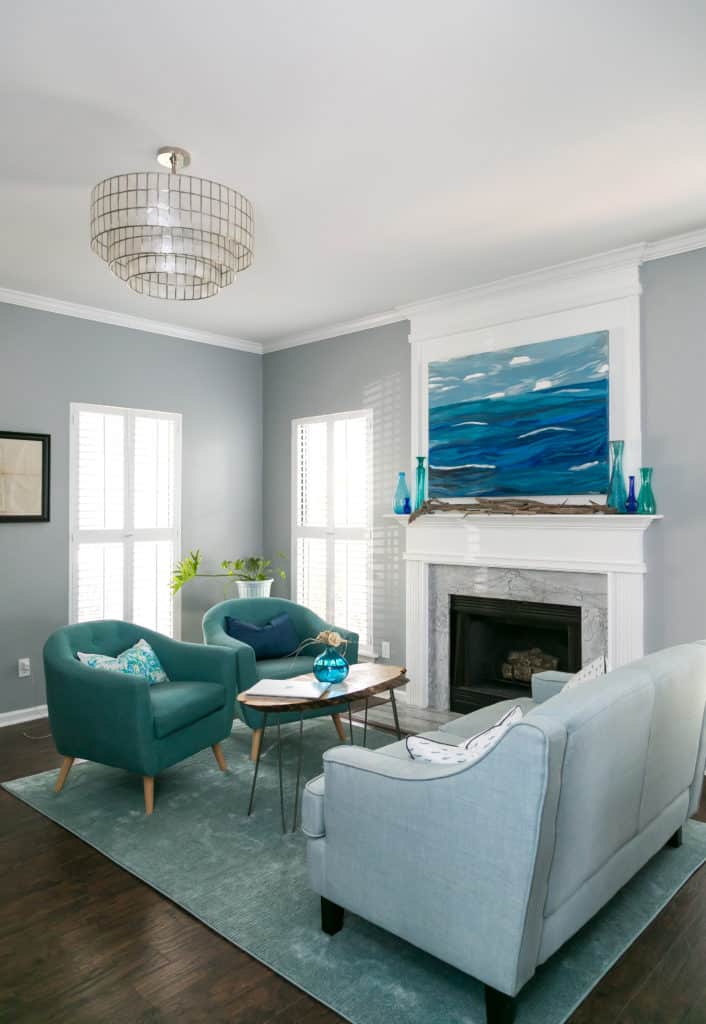 West Elm Capiz Chandelier Installation
Sean installed this light fixture without issue. If you aren't comfortable installing a light – you can hire an electrician or handyman to do it for you.
The instructions that come with hardwired lamps like these aren't always the best. When in doubt, watch a youtube video to get comfortable with general lighting installation.
And always, always, be sure you have the power cut to your room before messing with any electricity!
Height & Dimensions
The chandelier comes with an extendable pole, depending on the height of your ceilings.
Our ceiling is 9 feet high, so we opted to use the shortest pole. This kept it as basically a semi-flush mount.
The light includes three 12″ poles and one 6″ pole to adjust hanging height. So, you can have it hang anywhere from 18 to 54 inches down.
Be sure to decide what height you want BEFORE installing the light. To change the number of poles, you have to uninstall the whole thing, so hold it up and do a dry run before committing!
The light itself is 12 inches tall, so add that to the height of the pole you want to use to be sure that you have clearance underneath.
This chandelier has a 24 inch diameter, which is an excellent size for over a table or in a smaller room like our formal living room. It's big enough to really make an impact and not feel dinky at all.
Light bulbs
This light needs (and includes!) three 60W light bulbs. The light bulbs are hidden by the shade, so you don't need to splurge on expensive Edison bulbs. This was a big advantage over some other lights in our home!
Brightness
There are three bulbs in this light, so it puts out a good amount of light. It's not super bright – I don't know that I would want this to be the only light in a dark room – but it is totally fine for a small to average sized room.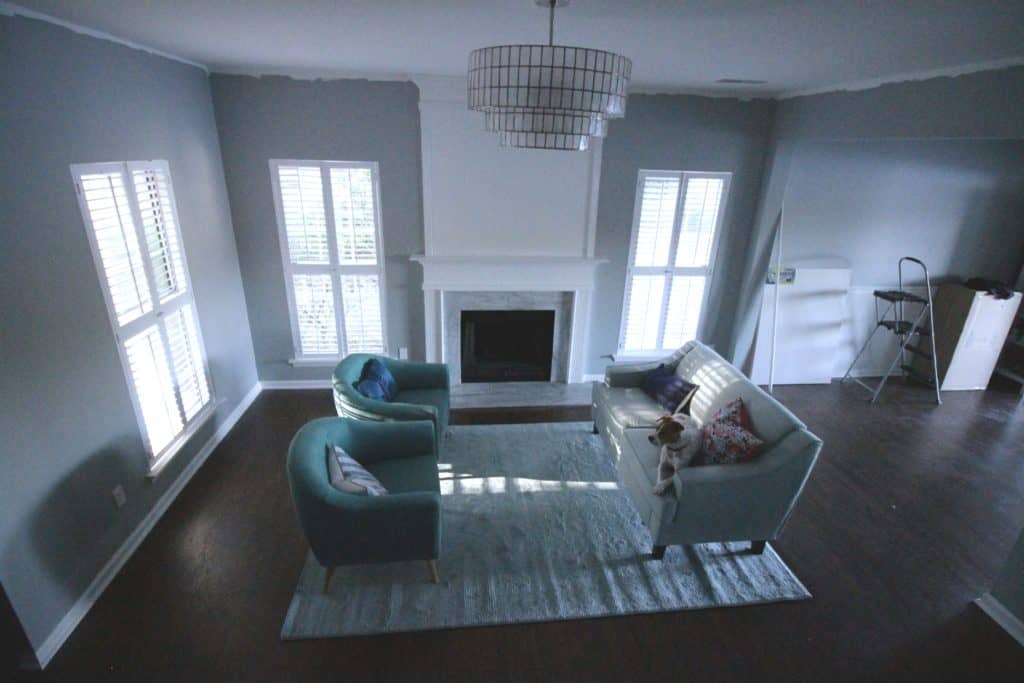 Quality & Finish
This feels like a really high quality, heavy duty light fixture to me.
The metal of the light is a polished nickel finish. Honestly, it almost reads as an every so slightly gold color, based on how the light bounces off of the capiz.
I think that this chandelier could really mix well with a variety of metal tones. We mostly have black and oil rubbed bronze metals in our home, and it complements that very well.
The capiz shells seem like they are very high quality. They feel thick and durable, which still appearing delicate and airy.
Would we buy it again?
Yes! In fact, when packing our home up to move, this is the only light that we decided to take down and pack up and take with us!
I want a new look in our new home, but think that this light could work really well in either an entryway or over a dining room table!
Want to shop similar capiz chandeliers?
[show_shopthepost_widget id="4010816″]
DIY Capiz Chandelier
Prior to purchasing the West Elm version, I made a mini, DIY hack of this light fixture – using wax paper!
It's not an exact replica by any means, but if you like the capiz look but have a tiny budget, definitely check it out!
I hope that this West Elm Capiz Chandelier Review was helpful! Any more questions about this chandelier?
Facebook | Instagram | Pinterest | Twitter | YouTube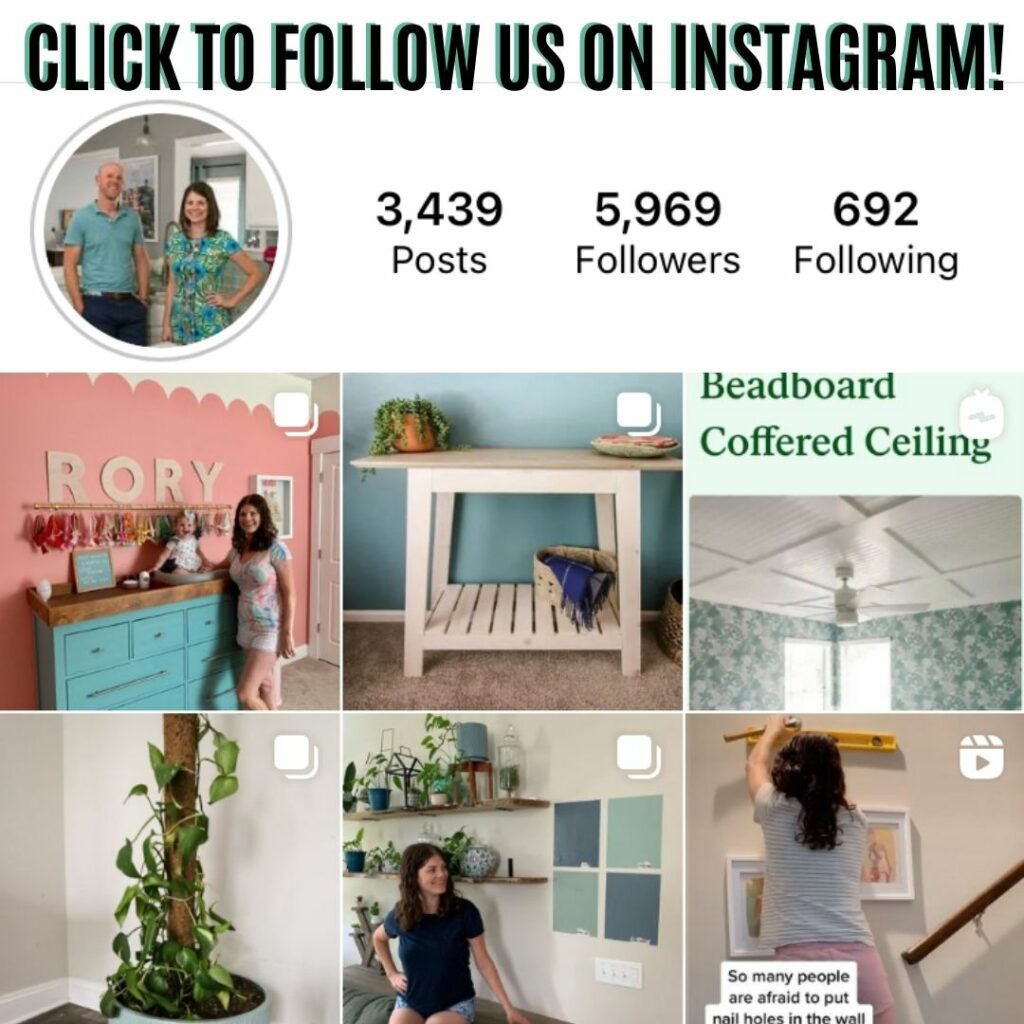 ---
Can we send you our newsletter?
Another great way to keep up with out latest projects is by joining our weekly newsletter! Get alerts of our latest projects and special peeks behind the scenes!
Follow along on Instagram
Join our online community where we share real time behind the scenes looks at our DIY projects and peeks inside our home + family!
---