I love live plants. I have a ton inside and outside our home and most of them do really well. However, our home has a dead spot and that spot is our Master Bedroom. We have the perfect corner for a tall plant, but because the blinds are always closed (the windows face the sidewalk in our front yard) and they face west (and don't get much direct sunlight due to trees and roof overhang) this spot does not get enough light to keep a plant alive. Seriously, we've killed over $300 worth of large, live trees in this spot.
They all died slow deaths, and I felt bad throwing away the money and honestly murdering another plant putting it in this spot. I mean, at this point, it's escalated to pre-meditated murder. So, I begrudgingly decided that it was time to give up on live plants and buy a fake tree, which is especially awkward because I made Sean get rid of a fake tree when we moved into our house that he had in his apartment and had brought to our condo.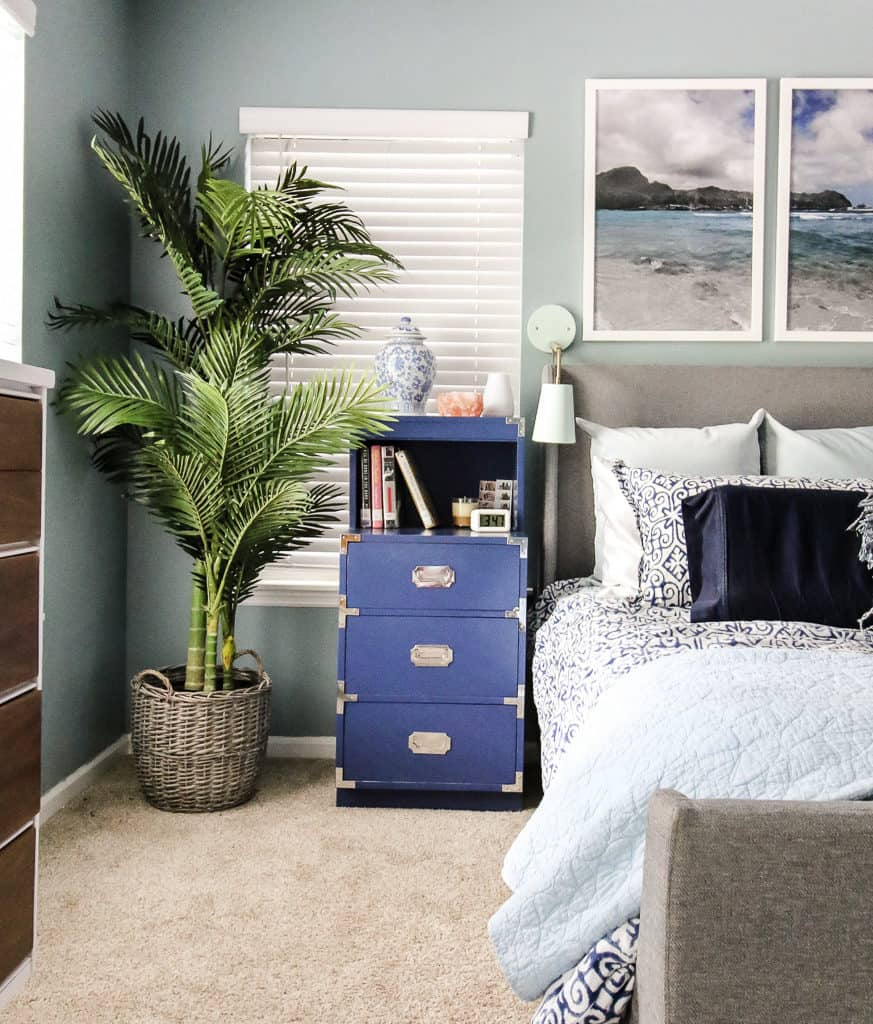 Well, to be truthful, I didn't buy this tree. My mom bought it for me for my birthday (thanks Mom!) You know you are getting old when you get excited about a fake tree!
How did I decide what tree I wanted? My #1 criteria was honestly that it was on Amazon Prime, just for ease of ordering. After that I always filter to 4+ stars. I wanted something about 6 feet tall since that was the point of a tree in this spot – to fill the vertical space in this large empty corner. I wanted something a little bushy to help with privacy from said aforementioned windows. Here are my top contenders:
A lot of the trees that I saw were fiddle leaf. I get it, they are very on trend. But, I have 3 live fiddle leaf figs including one that's almost 8 feet tall in it's planter in the sunroom. I have filled my fiddle leaf quota!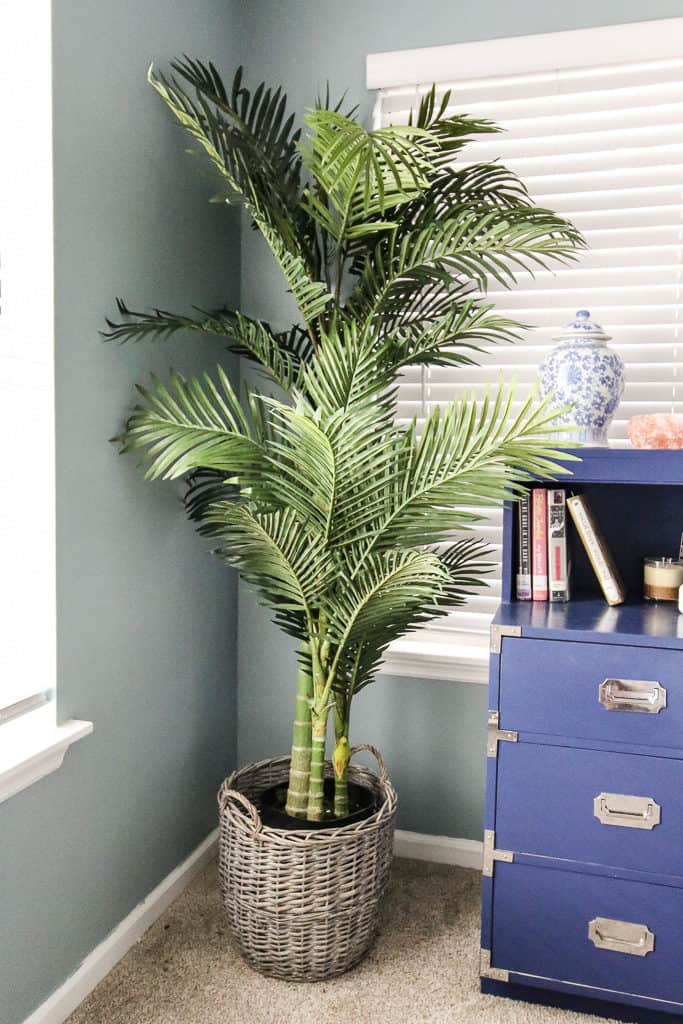 This palm best met my criteria with it's tall, bushy shape, high reviews, and tropical look and feel. It actually looks a lot like the original live tree we had in this corner (RIP).
The tree came in a 4 foot long box. My mom had it shipped to her house in North Carolina so it had to ride back in the back seat of my Yaris with CiCi and Bear. It was a tight squeeze! I thought the box looked a little short, and that was because the tallest part of the tree actually separates from the rest and slides into place like you are putting together a faux Christmas tree.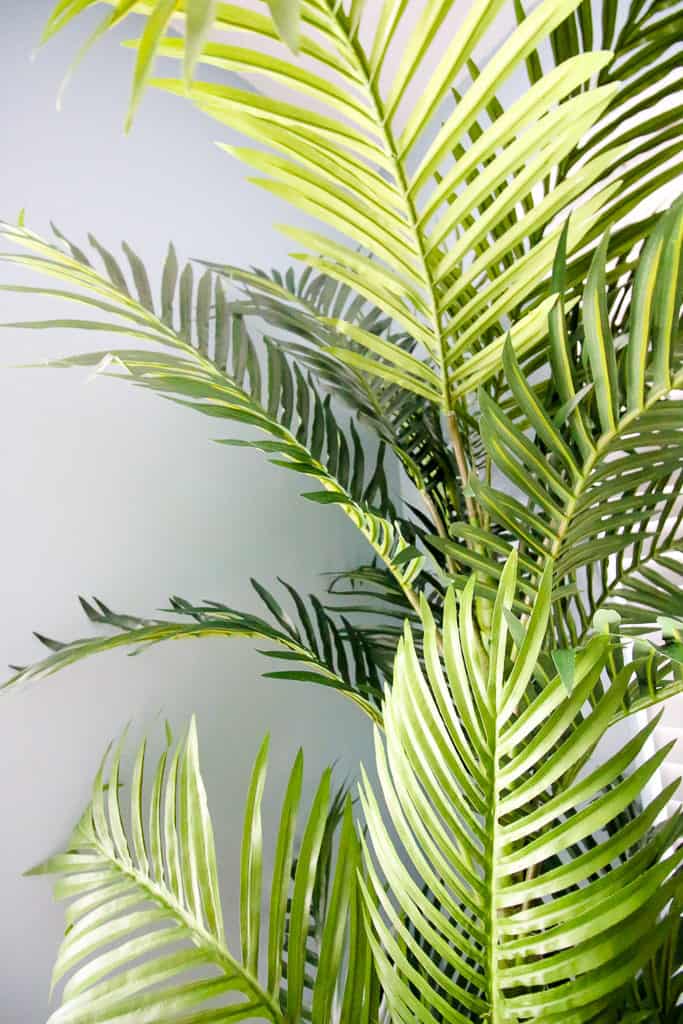 The tree looked good out of the box, but looked better after a bit of fluffing. The branches needed about a week to start falling down and look more natural.
I love having this tree in place – it looks real enough for me, really fills the space, and I don't have to feel guilty about killing another tree. I am still a real plant girl, but in this case a faux plant was the right decision for me!