Fly. Ballin. Dashing. Trim. Legit. These are all adjectives people are muttering as I walk past them on our wedding day. Why are they saying these things? Because at this point in my hypothetical world, they are looking at me flashing by in my wedding suit that fits me perfectly and makes me look like a GQ model.
But let's step back for a second back into present day. I'm standing amidst racks of grey, black, blue and tan fabrics hanging from racks. I'm looking for that incredible wedding suit that will make people forget about how beautiful Morgan looks in her wedding dress. Just kidding, that won't happen, but I want to look respectable standing next to her.
So, a couple weeks ago, Morgan and I went looking at suits for me with my friend, Jeremy, and his fiancee that are getting married a month after us. Jeremy and I have the same idea of what we want to wear on our wedding day- light grey, slim fit suits with a matching vest. I'm not a fan of tuxedos and I never wear black clothes, so I didn't want to look like someone else on the most important day of my life. To me, a perfectly fitting suit with great accent features like the shirt, tie, socks and shoes, looks a lot better than a tuxedo. Plus, our venue is extremely casual and on the water, so it's not really a tuxedo kind of place.
Jeremy and I wanted to go shopping together to try to see if there was a way we could work a deal if we bought our suits and our groomsmen suits, 15 suits in total, together and get them cheaper. We had a plan that day of going to Joseph A. Bank and Men's Wearhouse. We headed to Joseph A. Bank first, thinking that Men's Wearhouse would be cheaper. I'm not sure where we really got that idea, but that's what we did.
Joseph A. Bank is known for having expensive clothes that are literally ALWAYS on sale. It just depends on what type of sale you get that week. The sales attendant was very helpful for us both and showed us a variety of suits in the color we wanted. He showed us different cuts of suits and I gotta say, I looked darn good in a couple of them.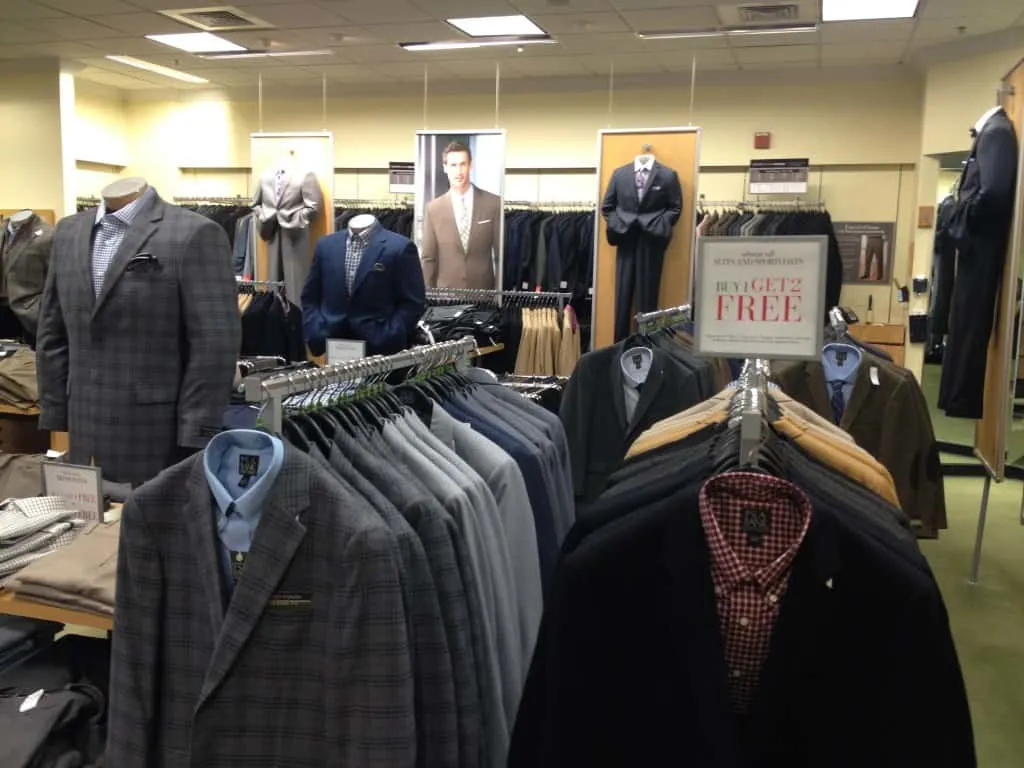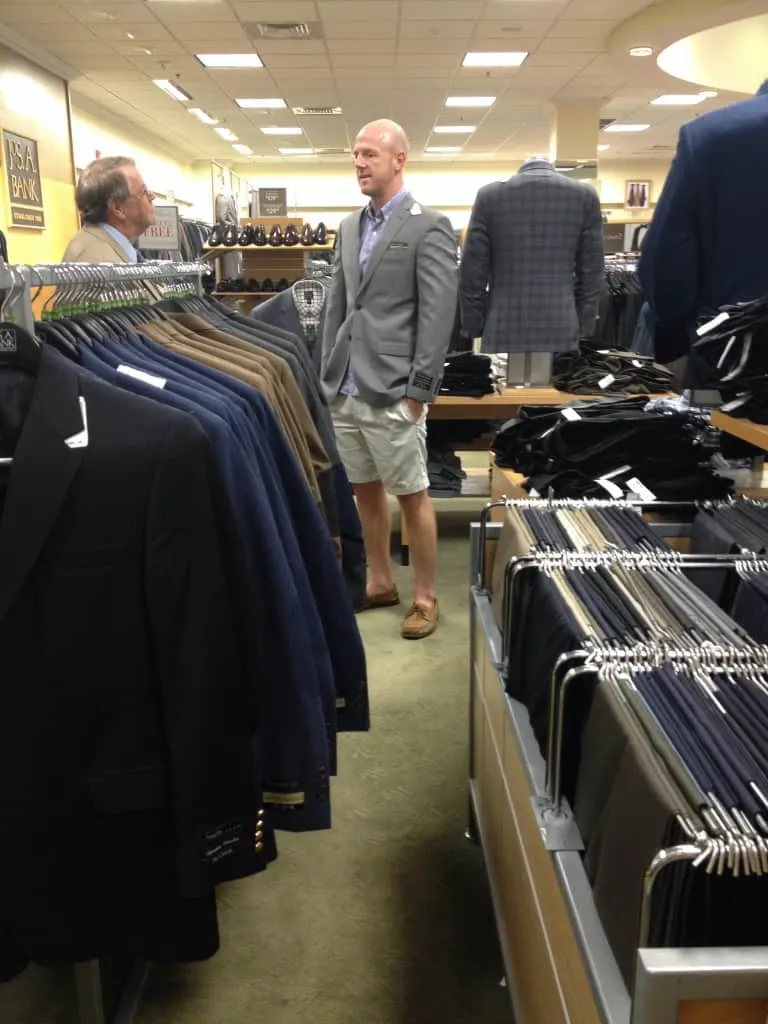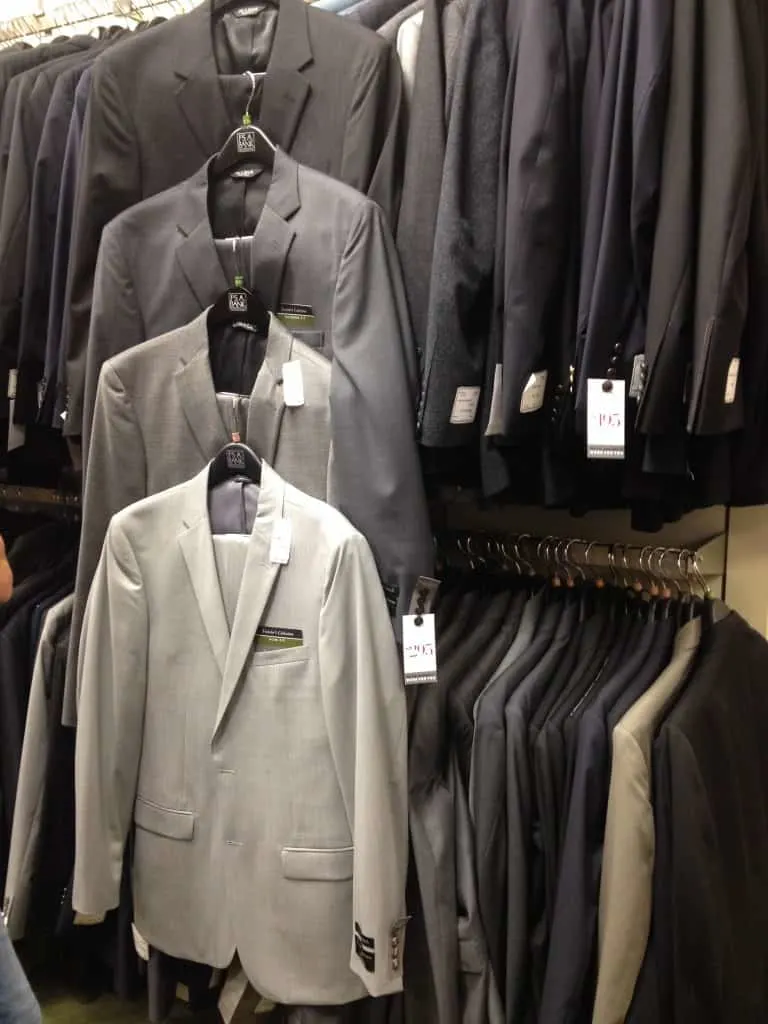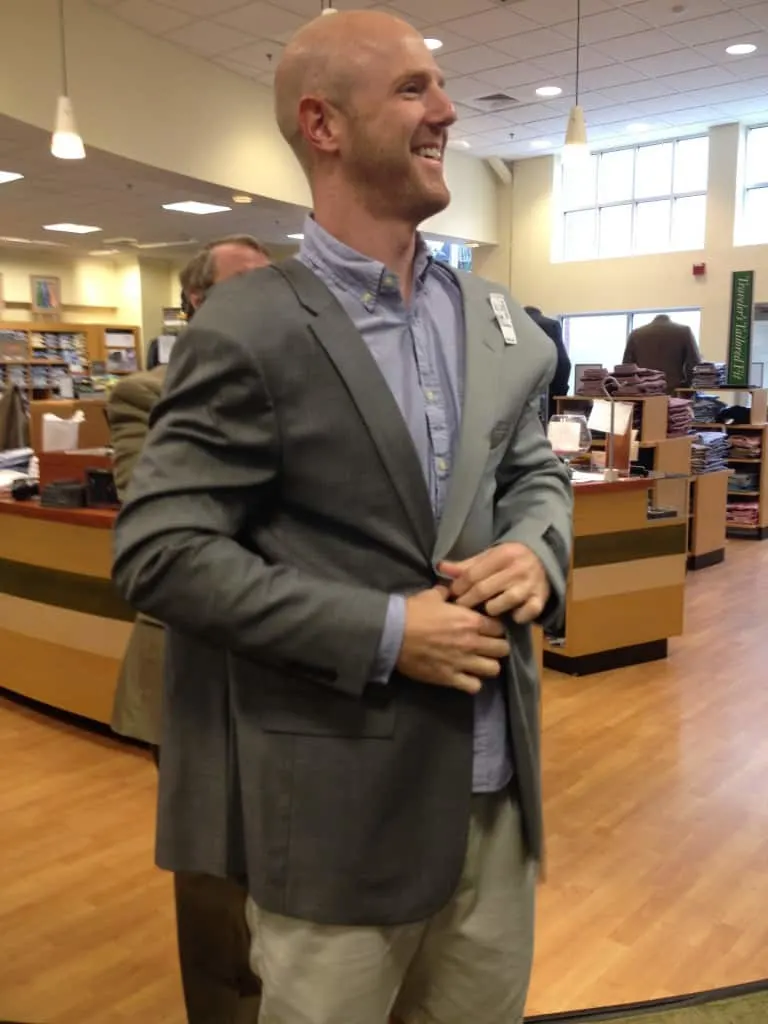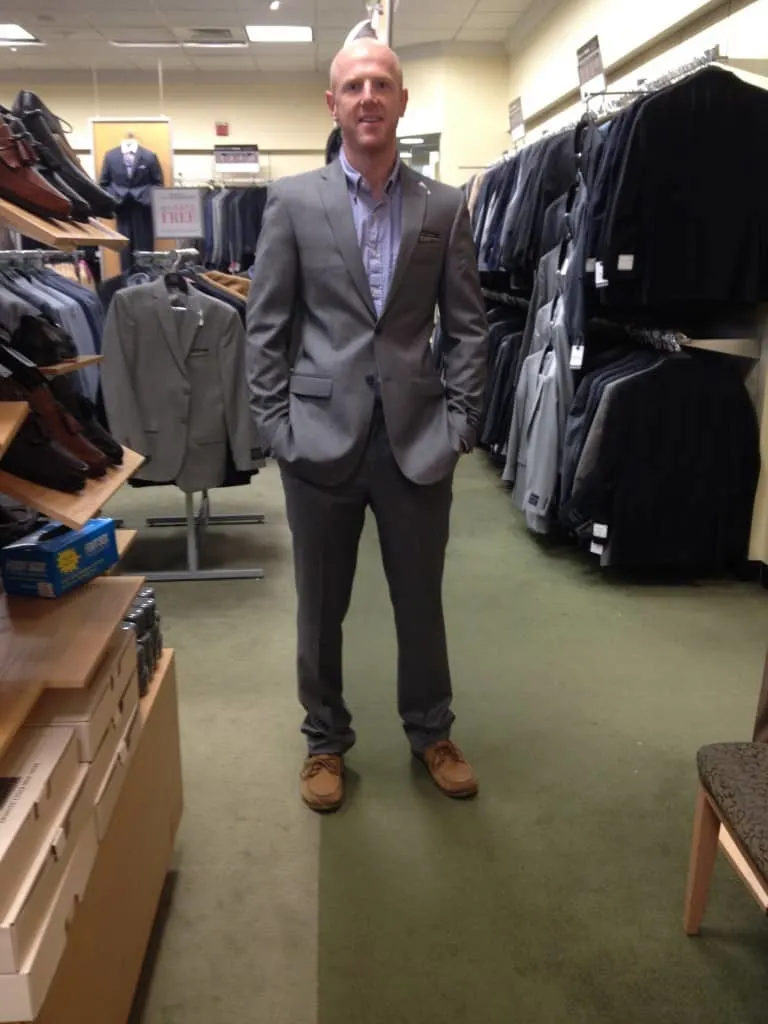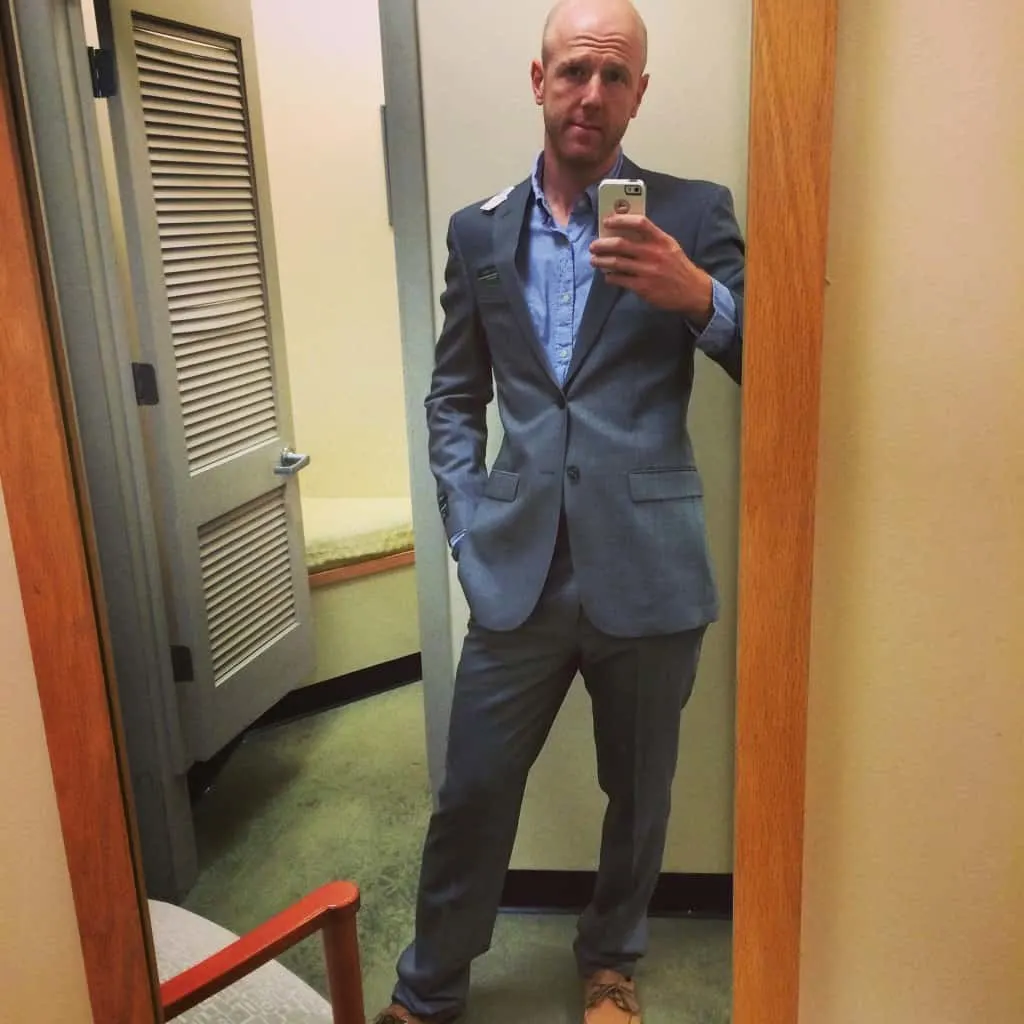 After that, we headed over to Men's Wearhouse. Both of us have experience with Men's Wearhouse when we were groomsmen in other people's weddings. Men's Wearhouse is usually the go to place for tuxedo rentals. We were shown a few suits and the guy working told us about the prices and I was surprised that they were more expensive. The original price wasn't as high as Joseph A. Bank, but the sales weren't as good. However, I did try a few on and looked pretty good.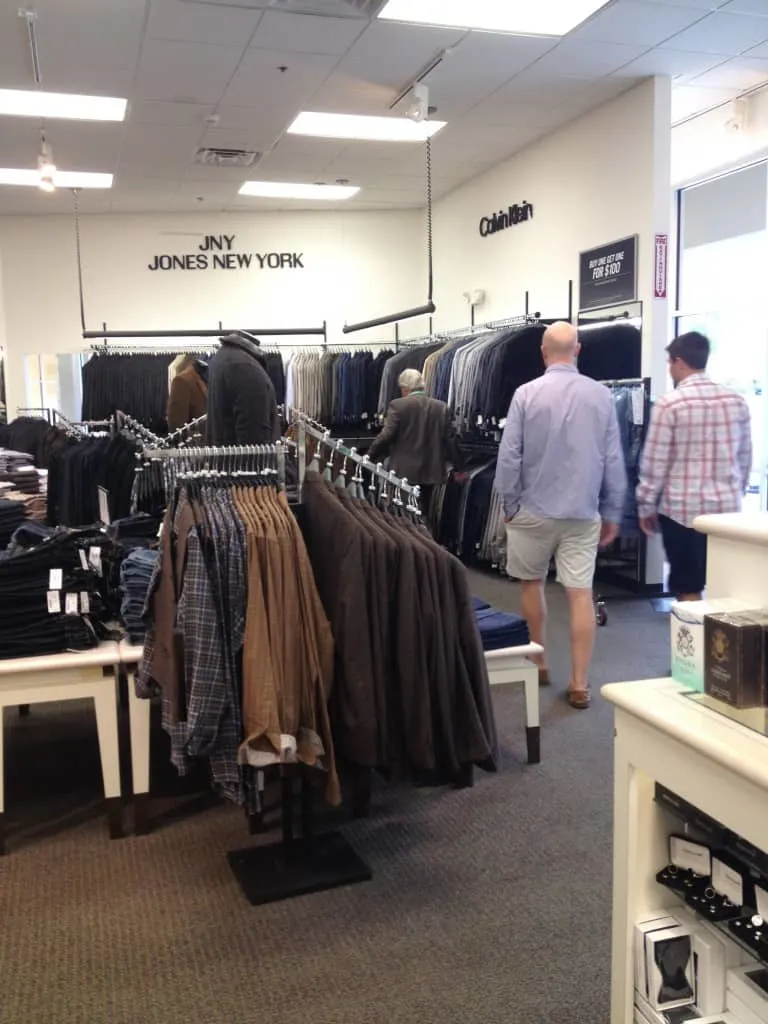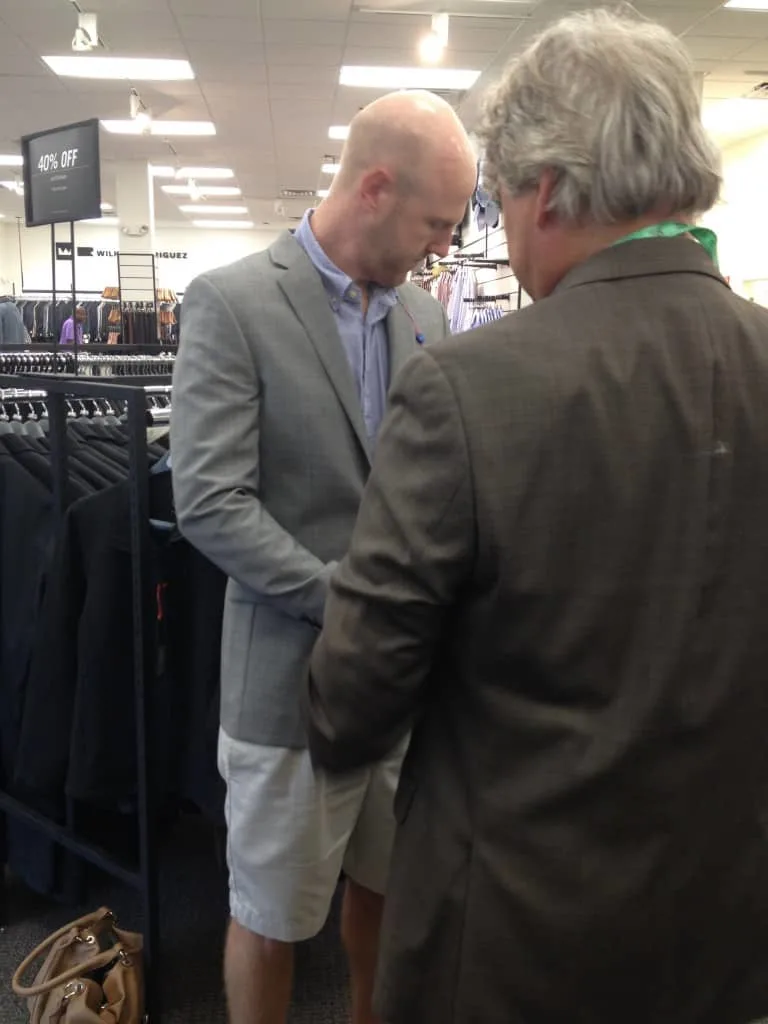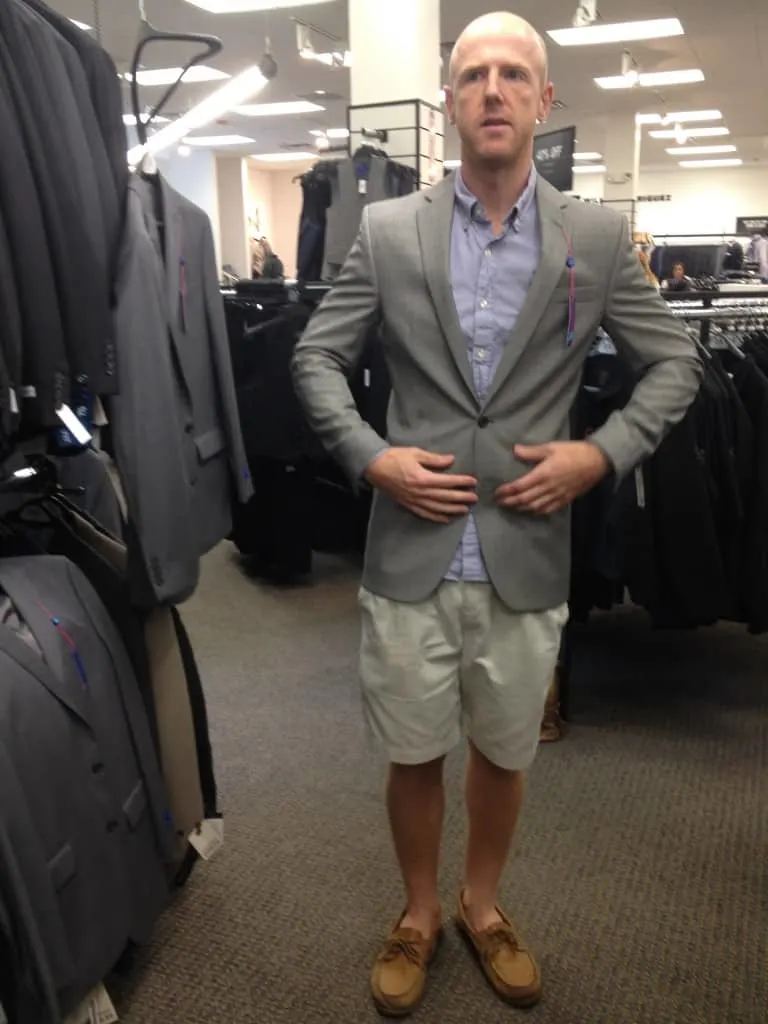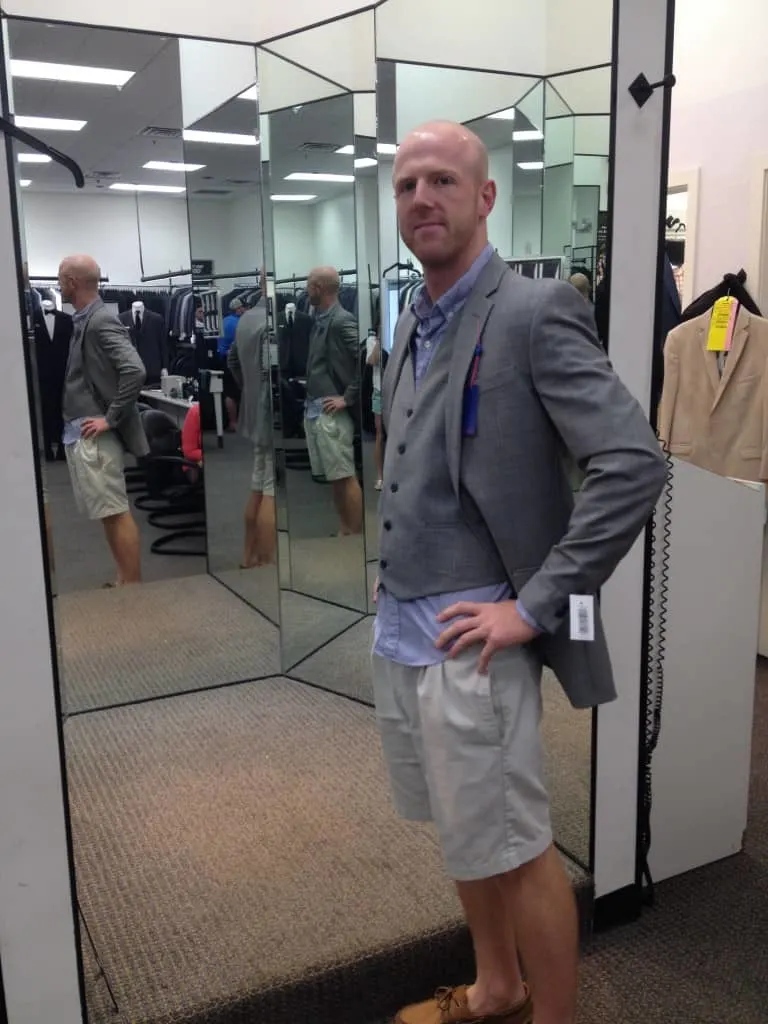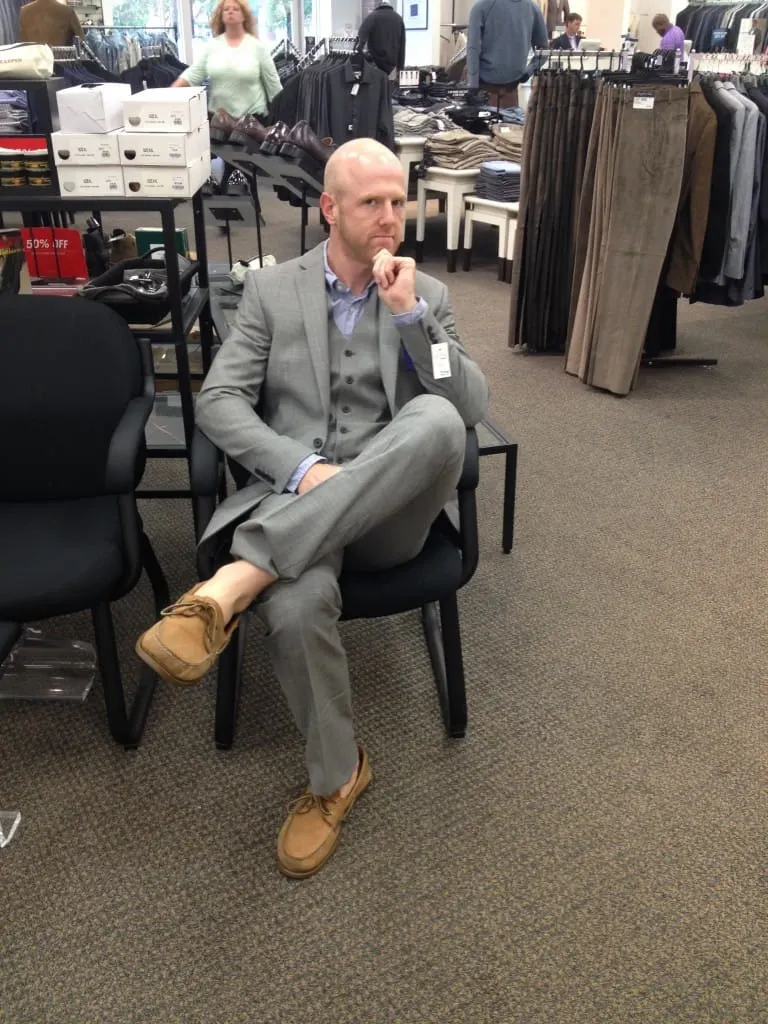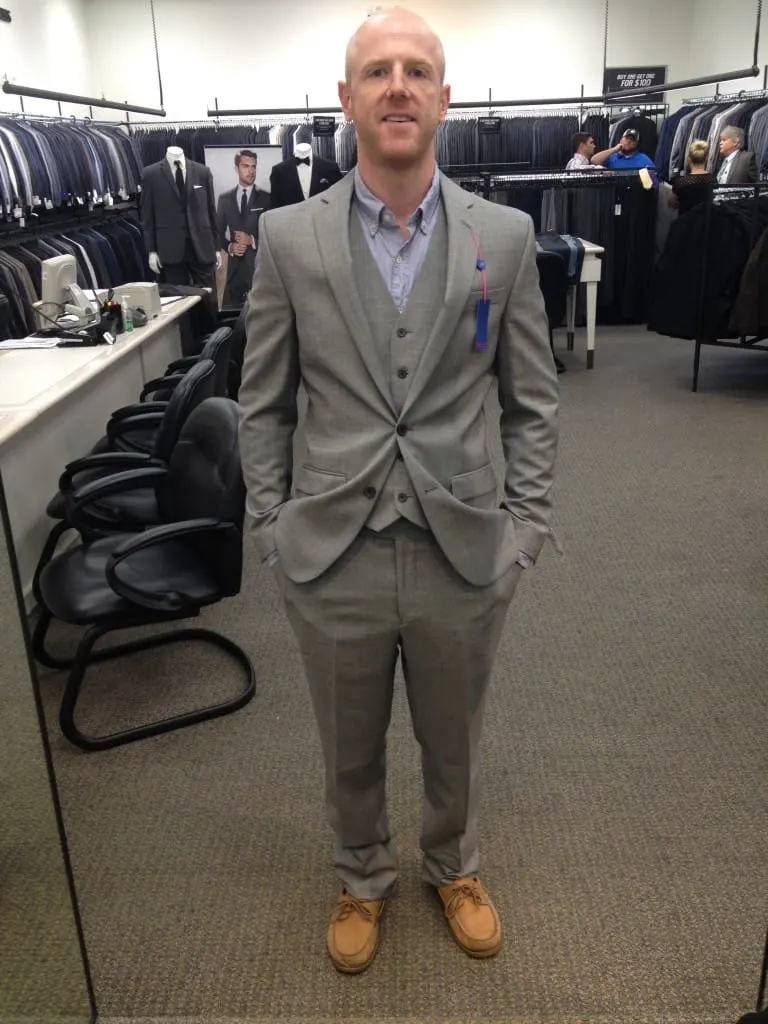 I wanted to see if there were any other suits I could try on at other places that would be a little cheaper for my groomsmen, so I went to the Belk's Men's Store with Morgan and my mom when she was visiting a couple weeks later. They didn't have a great selection, and most of them weren't slim fitting. That's a big deal for me. I don't want to be standing up at the alter in a flabby suit. The one suit that was slim fitting was a brand that I can totally support- Made by Cam Newton (Go Panthers!). It was a nice suit and definitely cheaper than the other options I had seen. However, the grey was a little darker than I was initially thinking, but it's a good option because of the cost.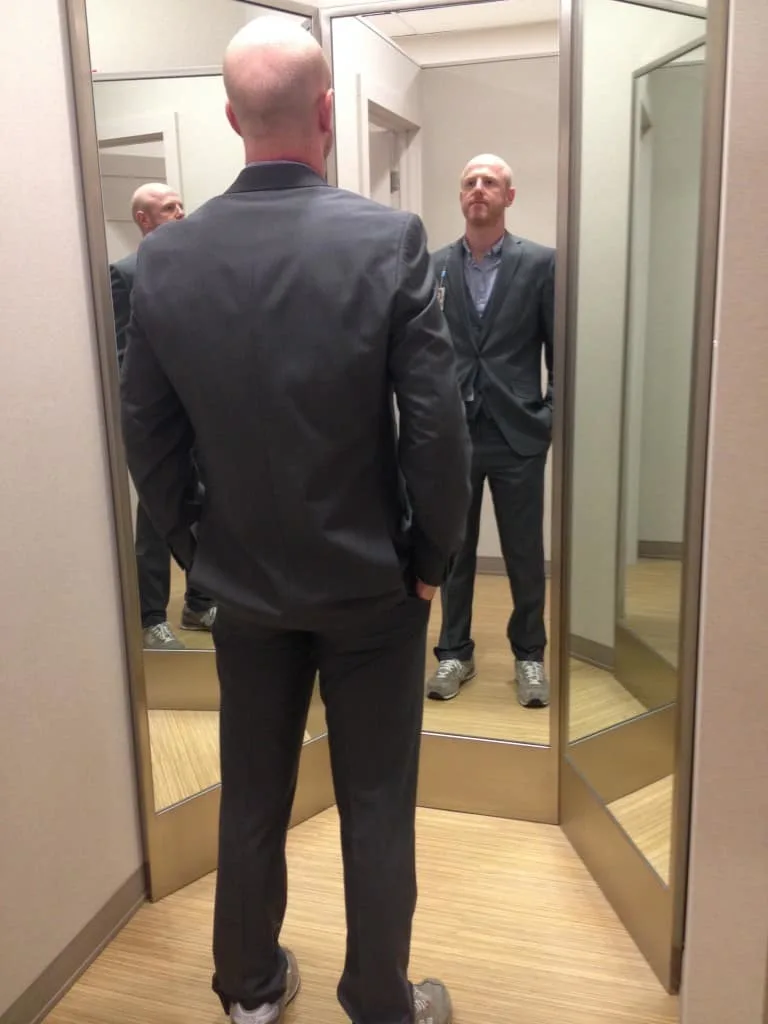 I also found a blazer that was in my school color of teal and was corduroy! But I don't think Morgan is going to let me wear it 🙁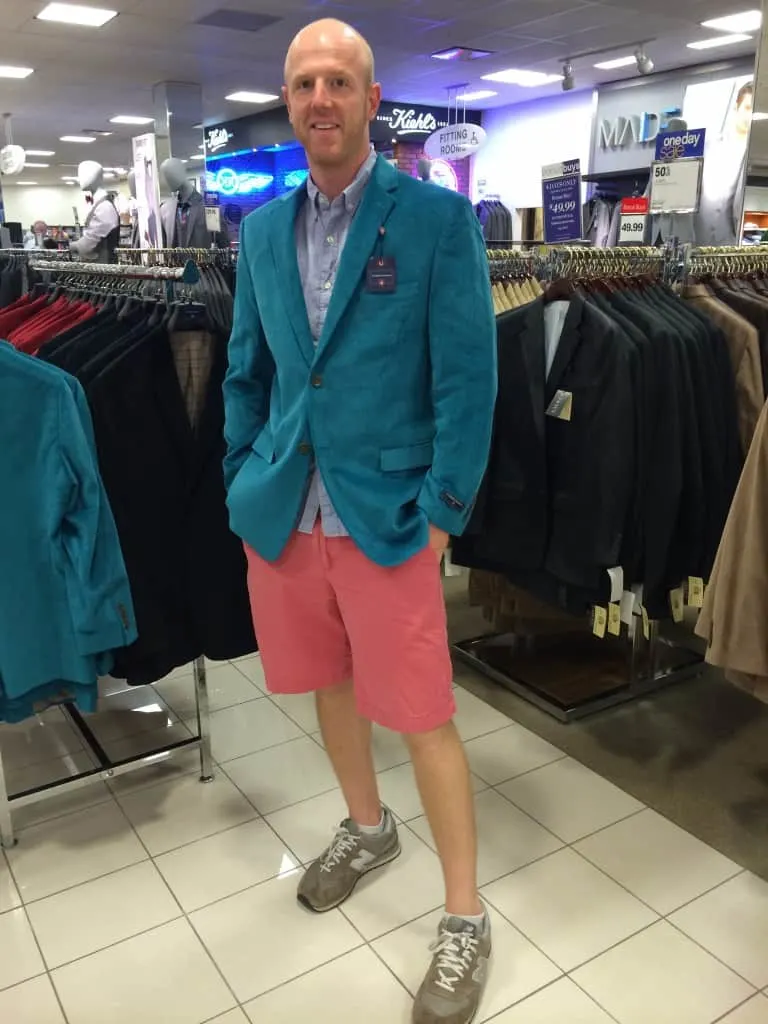 I haven't decided which one I'm going to go with (or maybe I have and you have to be surprised…), but it isn't as easy as I would think. There are a lot of suit options, but there are other considerations, like cost, to keep in mind for your groomsmen. Plus, I have to find a suit that has a good shoe to match. The biggest piece of advice I would have for a guy looking for a suit is to decide what color suit you want before going. That narrows down a lot of choices and makes things a lot easier when you get to the store. Just know what you want and don't let the salesmen pressure you into anything you aren't comfortable with. It's your big day and you need to look how you want to look.
What is your best suit shopping advice?