There's a lot of water in Charleston and there are a lot of parks that are famous downtown for having beautiful views of that water. People know all about Waterfront Park, Battery Park, and Demetre Park where we got engaged. There's one park that I never knew about but randomly stumbled upon one day while I was riding my bike. That park is Riverfront Park in North Charleston.
Riverfront Park is in a very seemingly sketchy location off of Spruill Avenue. Turn off Spruill onto McMillan Ave. and head down into the industrial area. Follow the very colorful signs for the park and you'll be fine. It looks sketchy on the way into the park, but once you get there you won't be disappointed.
When you walk down the path into the park, the first thing you see is a fountain that is part of the World War II Memorial that was erected for the Charleston Navy Base. The memorial is to the immediate right when you walk down the path. The memorial is a beautiful tribute to soldiers that came in and out of Charleston to fight in World War II.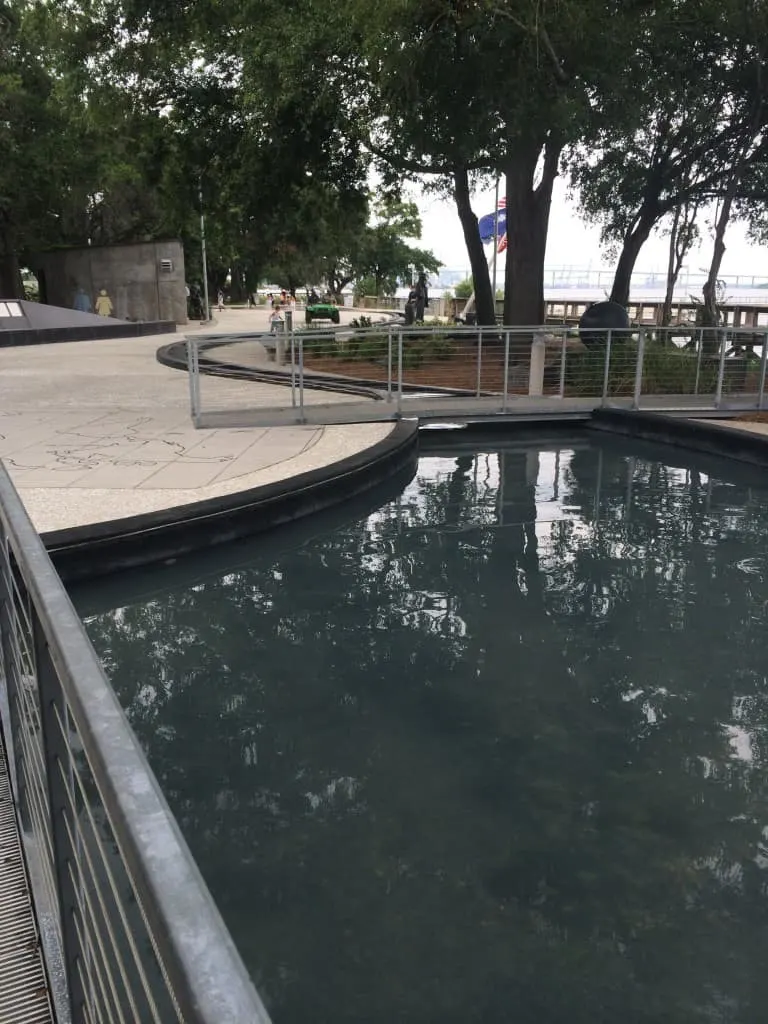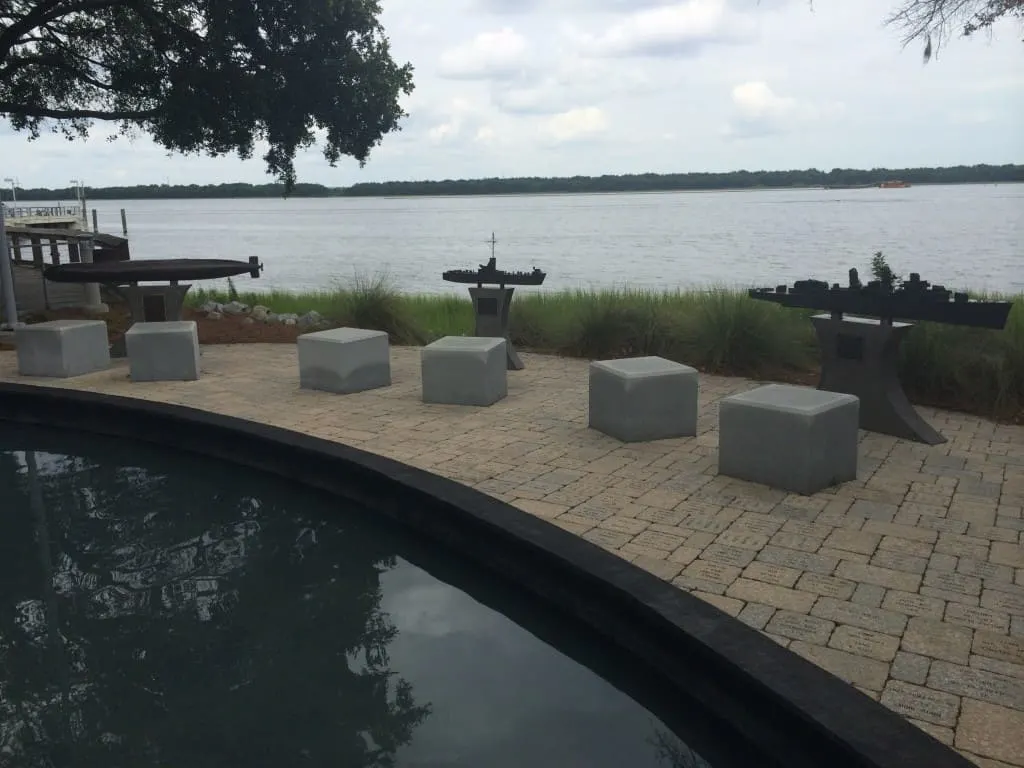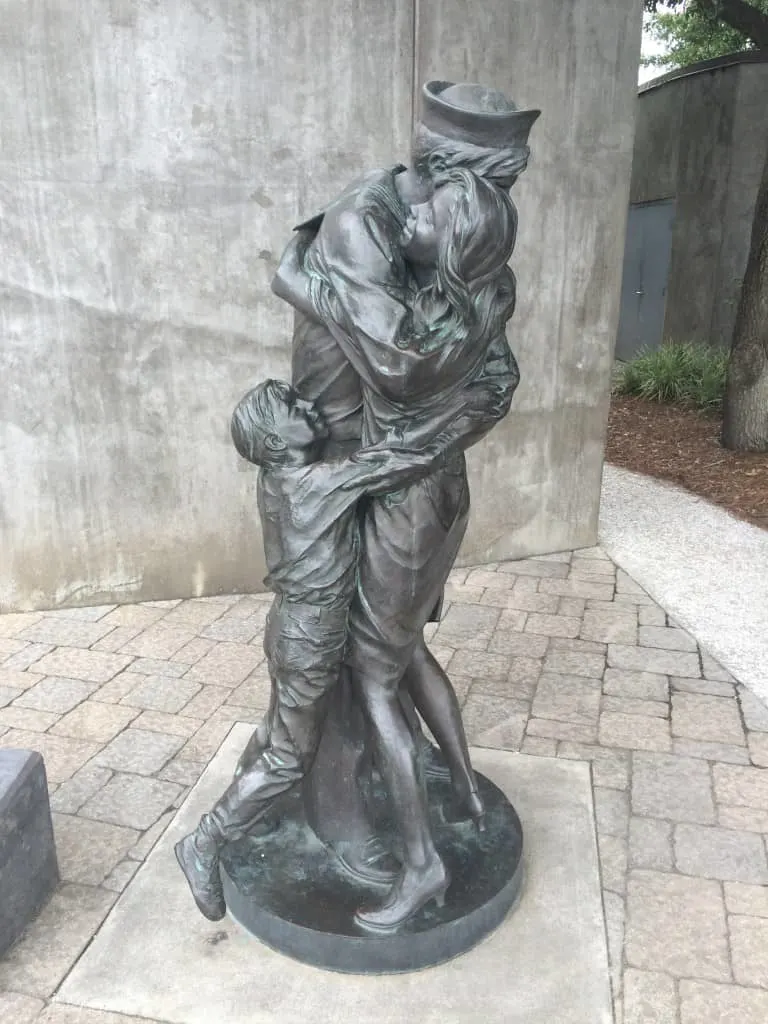 As you go to the left in the park there are two boardwalks that jut out into the river for romantic walks or fishing.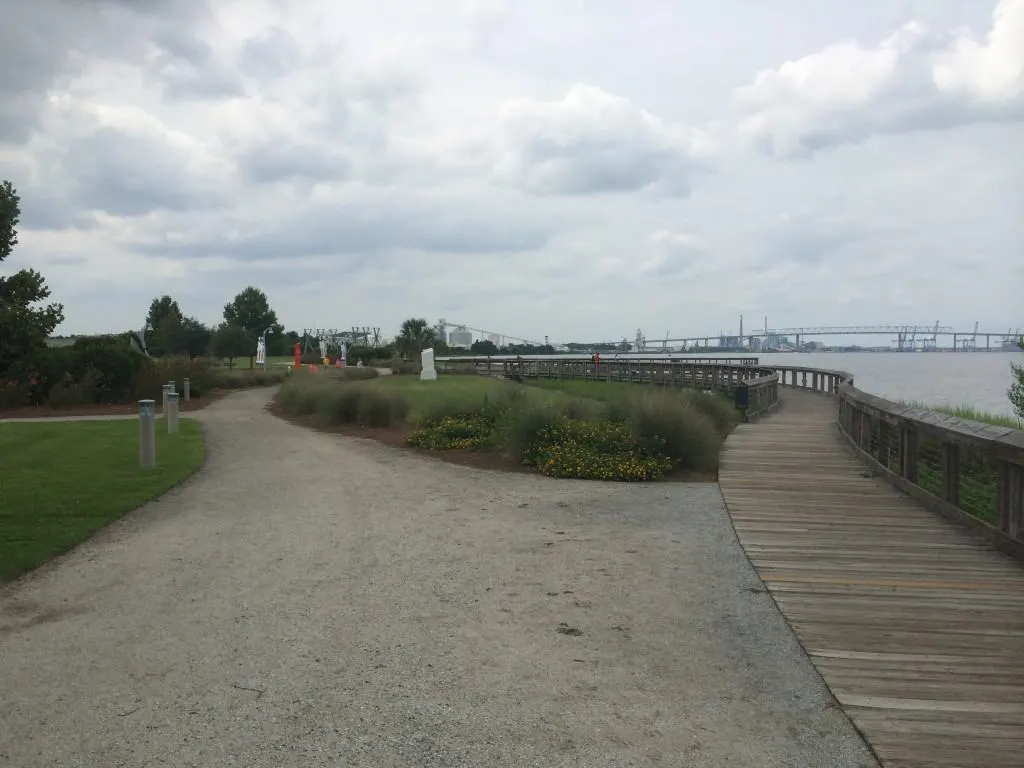 One of the very unique things about this park is that there are a lot of pieces of art that was created by local artists. They are definitely interesting, but it's a really good place for the art to be displayed and gives a wide audience.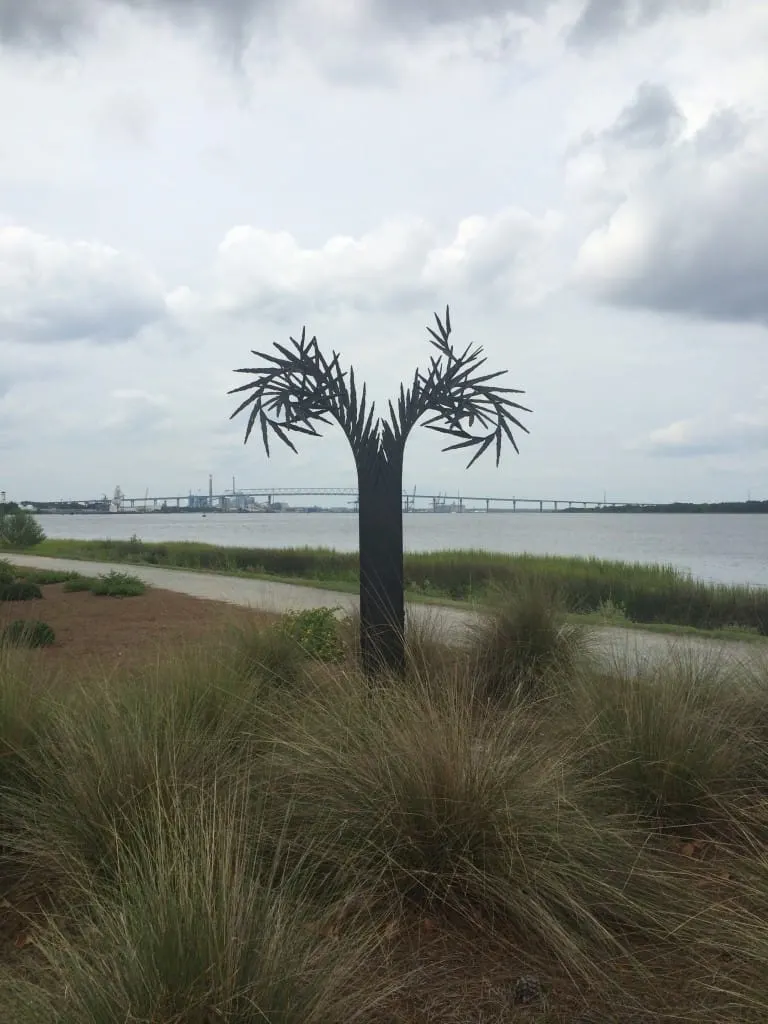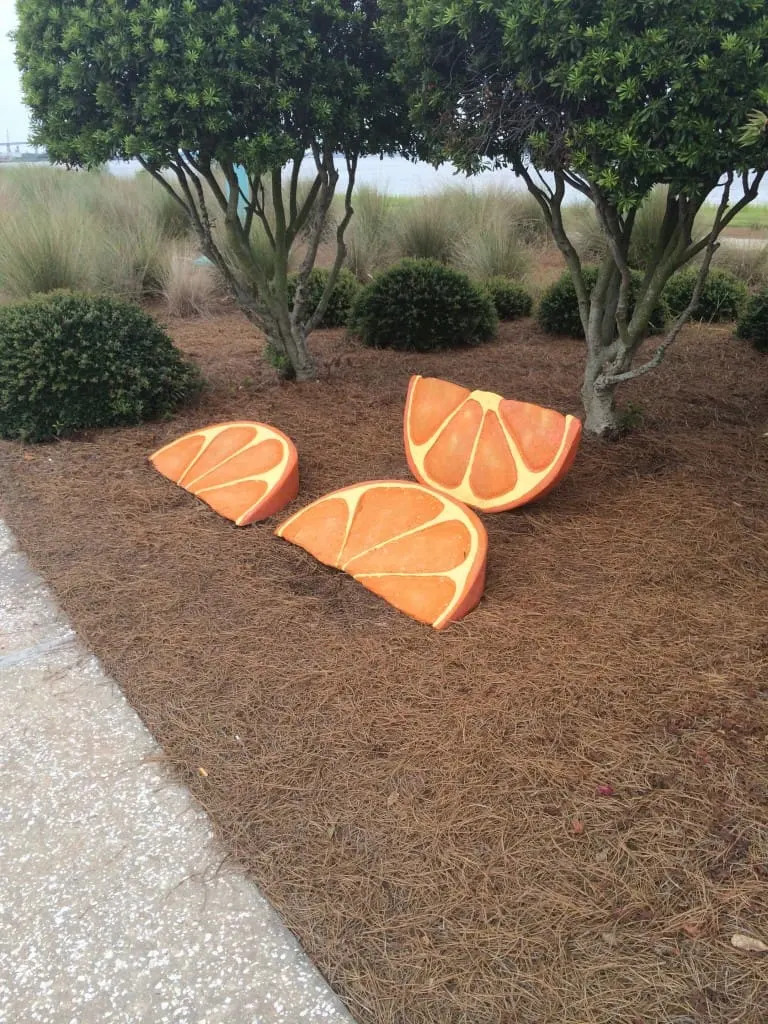 There is a very large grassy area looking at a beautiful pavilion that is used for performances throughout the summer. The pavilion is right in front of the water and gives everyone one of the most beautiful views of a performance you can imagine.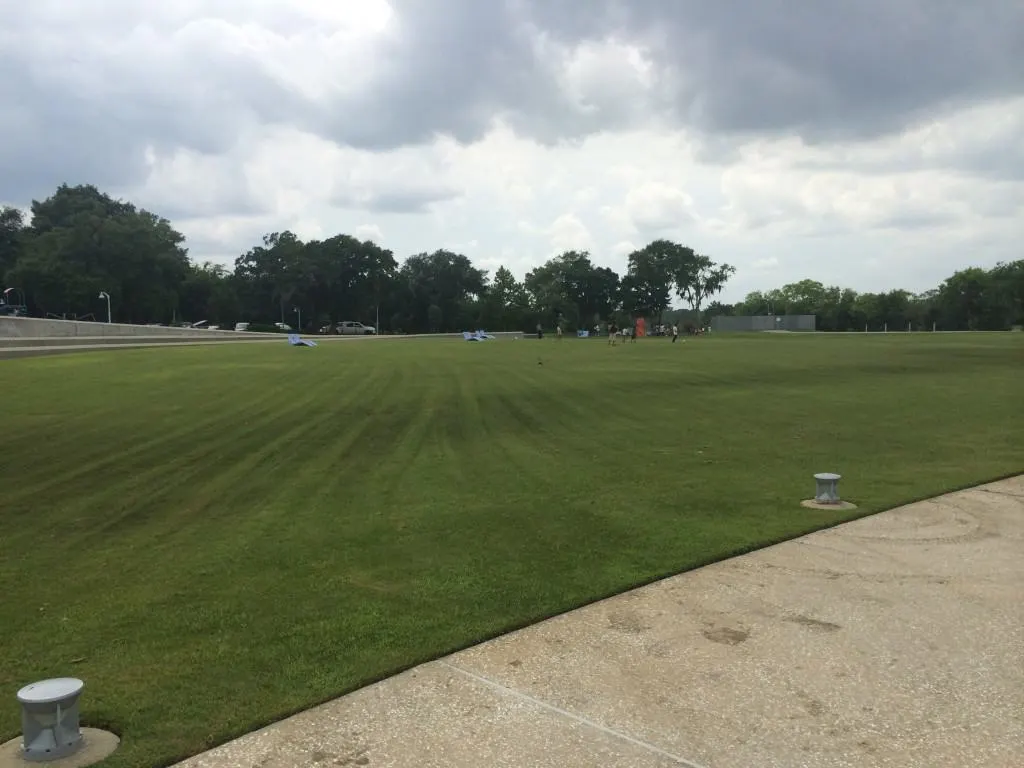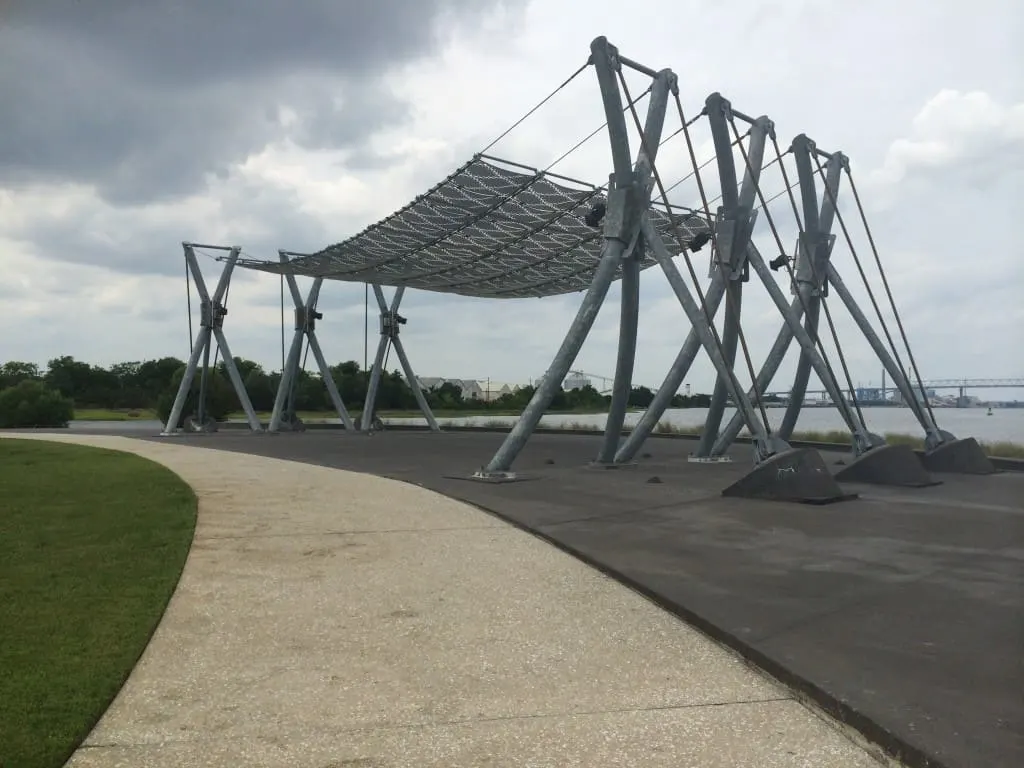 Finally, there is also a big playground and a dog park with lots of obstacles for the dogs in the back of the park. Surrounding those areas are lots of picnic tables and a couple of gazebos for parties.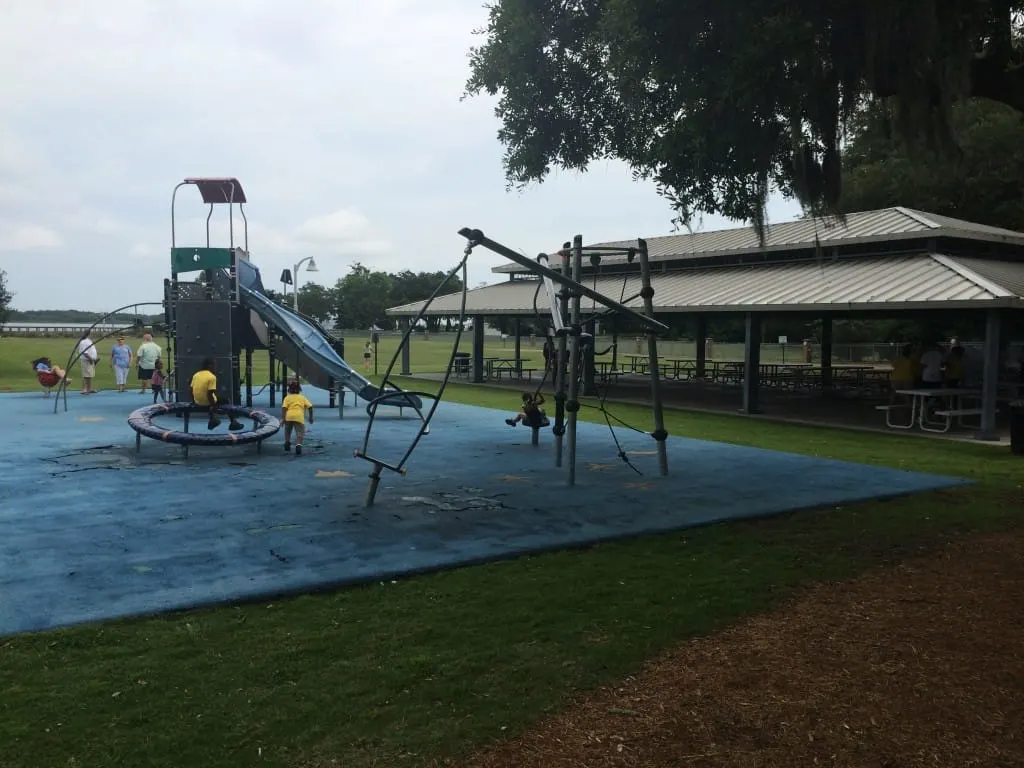 It was a great day walking around and checking out a new park. This is a great place to take your families and offers a lot of great opportunities for things to do.
What's your favorite park in Charleston?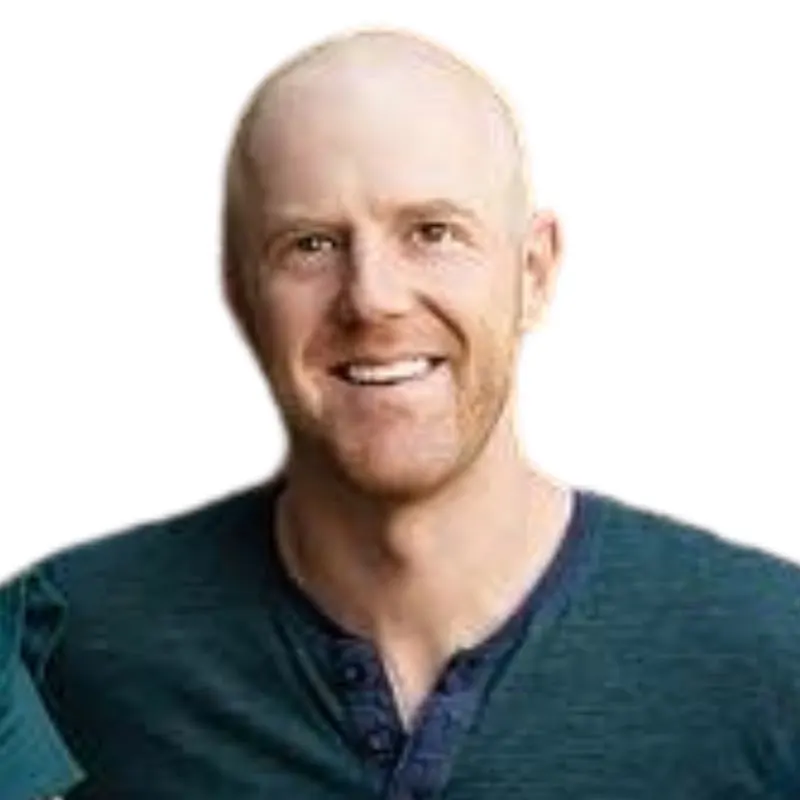 Hey there, I'm Sean, the woodworking enthusiast and builder behind CharlestonCrafted.com! Since 2012, I've been sharing the magic of turning raw materials into beautiful creations. I love teaching others the art and satisfaction of woodworking and DIY. I try to inspire fellow crafters to make something extraordinary out of nothing at all.