We have big news- we got engaged!!!! Wedding bells are now in the air. Read below to hear both of our perspectives on how the whole thing went down!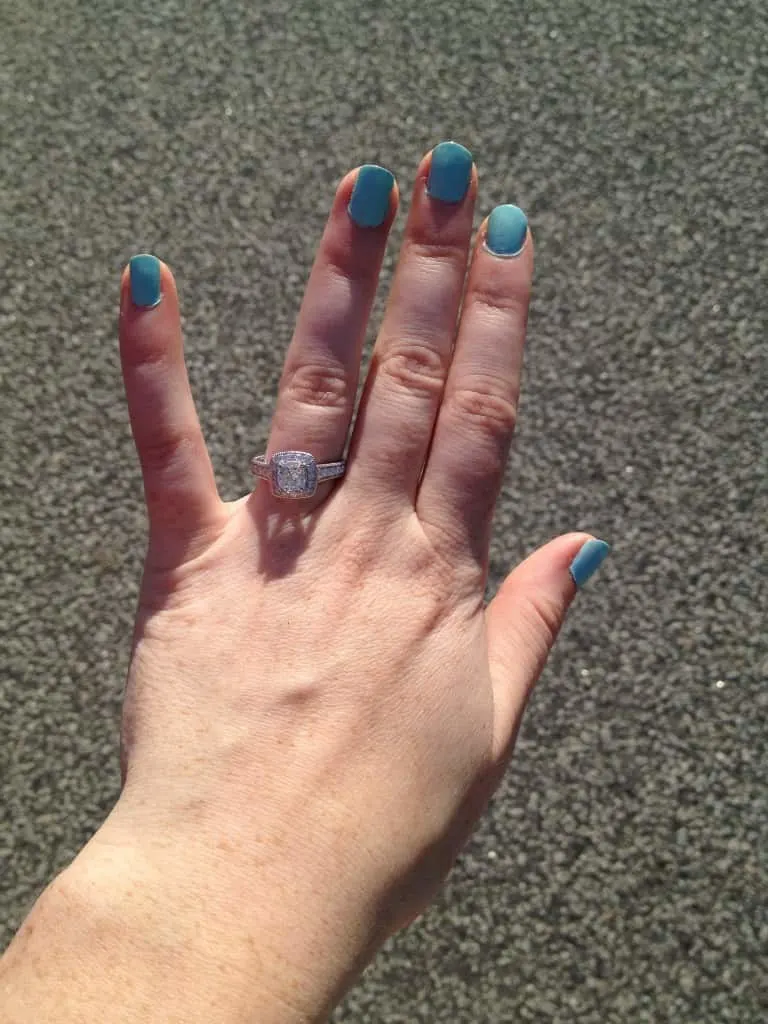 Sean's Perspective
The two weeks leading up to this were probably two of the most stressful of my entire life. I wanted to marry this girl, so I needed a ring. Any girls reading this will NEVER be able to understand what it's like to look for an engagement ring, as a guy, by yourself. It's terrible. Thankfully, Morgan's Pinterest had a very extensive list of options, plus I've paid very close attention to her comments on the rings of people we know.
I went to the first store and showed the salesman her Pinterest page and discussed what I knew she didn't like and we determined that she wanted a cushion cut diamond with a halo. I went to several stores and looked at a lot of rings and had a lot of waves of nausea about the whole process. I wasn't nervous that she would say no, I was just nervous about the whole process and making sure I got the right ring. It's hard going to one store and then going to another store and trying to remember everything you saw at the last store.
In the end, I ended up choosing a ring from the last store I went to. It was a beautiful diamond and an incredible setting. What ended up pushing that ring over the top was the fact that there was what looks like rope running on the sides of the setting and up to the base of the diamond. "Nautical" is a big theme in Morgan's life, so this was just perfect. I ended up buying the ring eight days after I started looking at them. I knew the first time I went to look, I wanted to do it as soon as possible. I was edgy and there was no way I would be able to hold on to it in my sock drawer.
So, I picked up the ring on Thursday and decided Friday was the big day. Every time I even thought about what I was going to do, a wave of nausea ran through my whole body. I went about my day as normal as I could because I didn't want anyone to know what I was doing. That evening, I told Morgan that I had heard there were going to be a lot of sailboats in Charleston Harbor for Charleston Race Week and that we should go take pictures of them at sunset before going to dinner.
We went to Milton Demetre Park on James Island which has a beautiful view of the harbor, downtown, the bridge, the Yorktown and everything. We've gone there to watch fireworks all three of the New Year's we've known each other and it was perfect. It's a special spot for us. When we got there on this night, Morgan quickly realized there weren't any sailboats. I played it off like I had heard wrong. I said we should still go take some pretty pictures of the setting. She seemed skeptical, but agreed.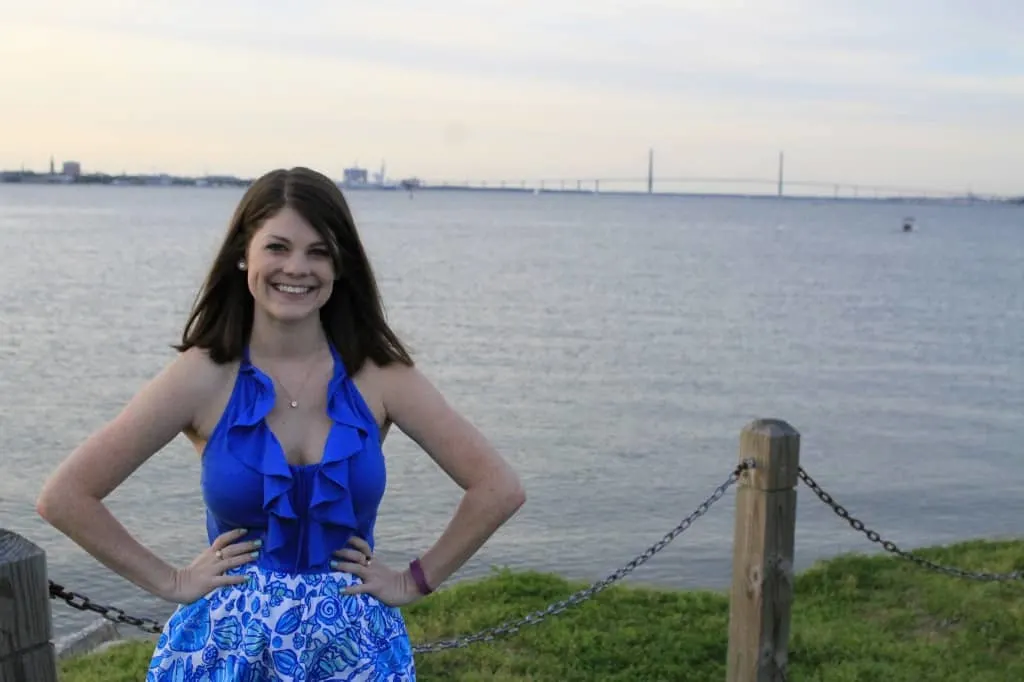 I took some pictures and then asked her to get in the pictures. Then, I asked her to turn around so I could get some artistic shots. I took a few and then set down the camera.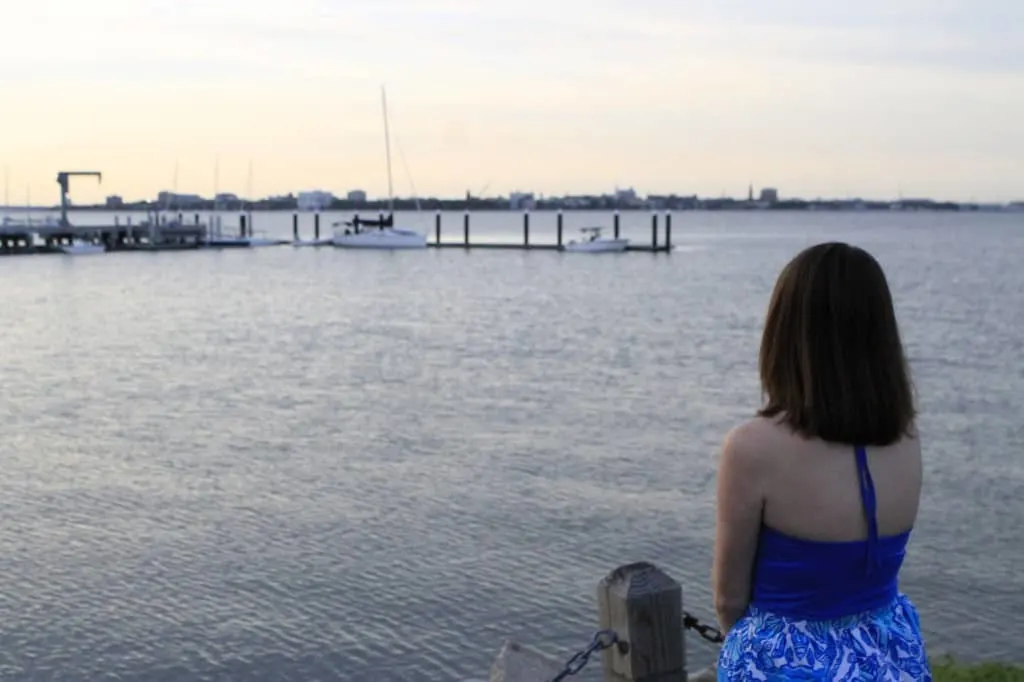 When she realized I wasn't taking pictures anymore, she turned around and I was standing there with my hands behind my back. Then, I said some words that I don't really remember and she said, "Is this for real?" and began fixing her hair. I dropped down to my knee and asked her to marry me and she said, "Yeah." I immediately felt soooooooo much better. She didn't have the reaction I thought she would (no movie-like crying or screaming) but I think she was in shock. The biggest problem with this whole thing was that we were getting eaten alive by gnats while I was trying to propose!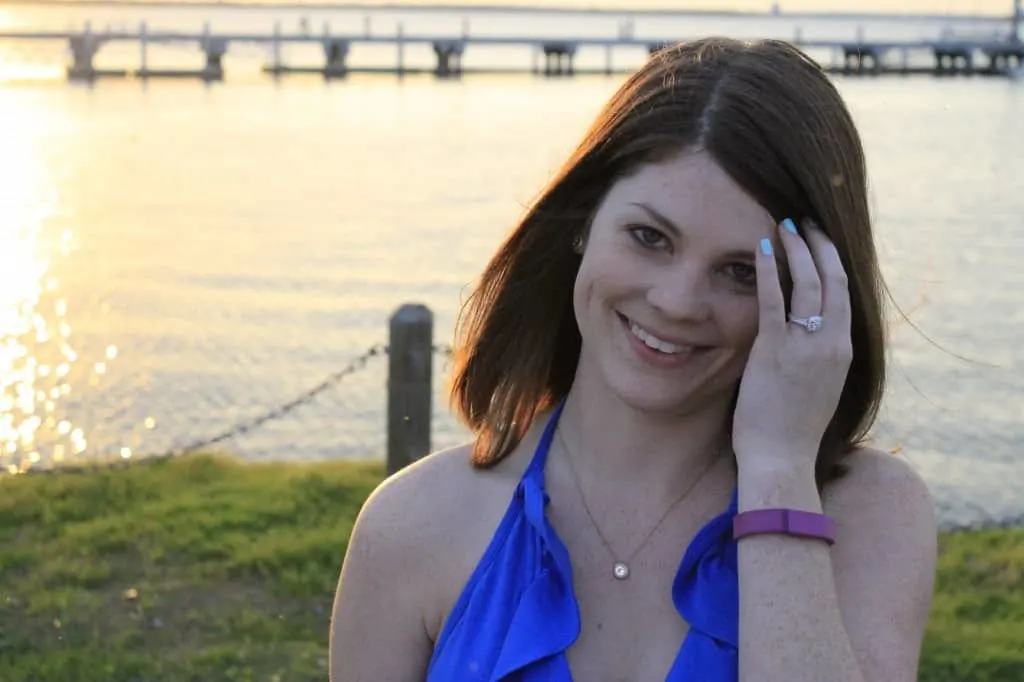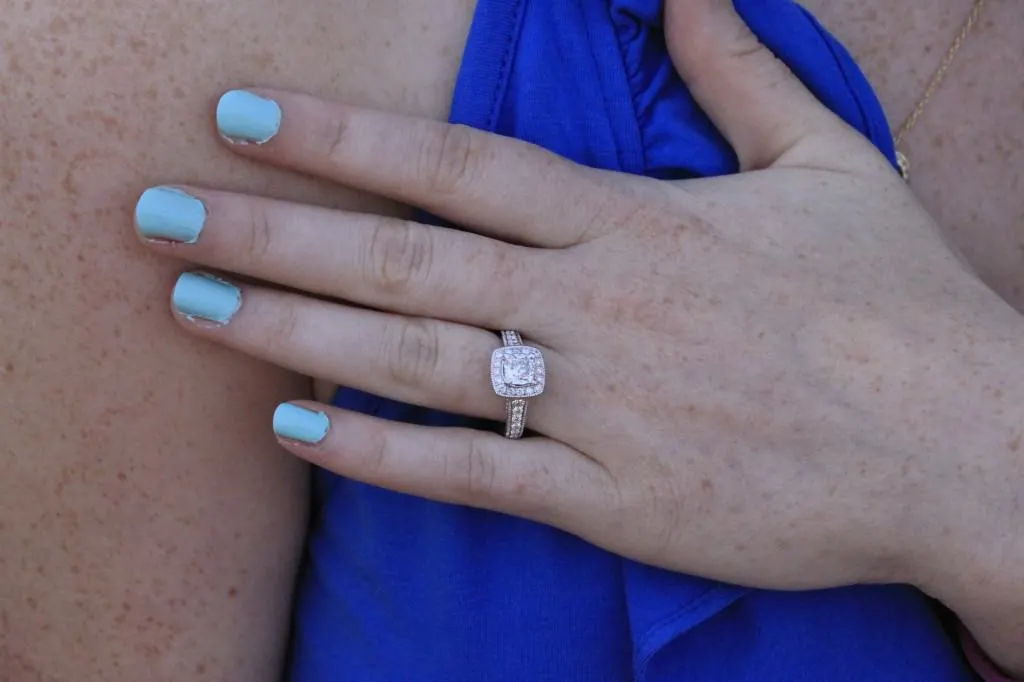 After I did it, we walked around at the park and took some pictures and asked some random woman that showed up to take pictures of us. Then we went to dinner. I wasn't sure I would be able to eat, but man, did I feel better. Not having to sneak around looking for rings and hide my plans felt so much better. And now we're engaged and I couldn't be happier!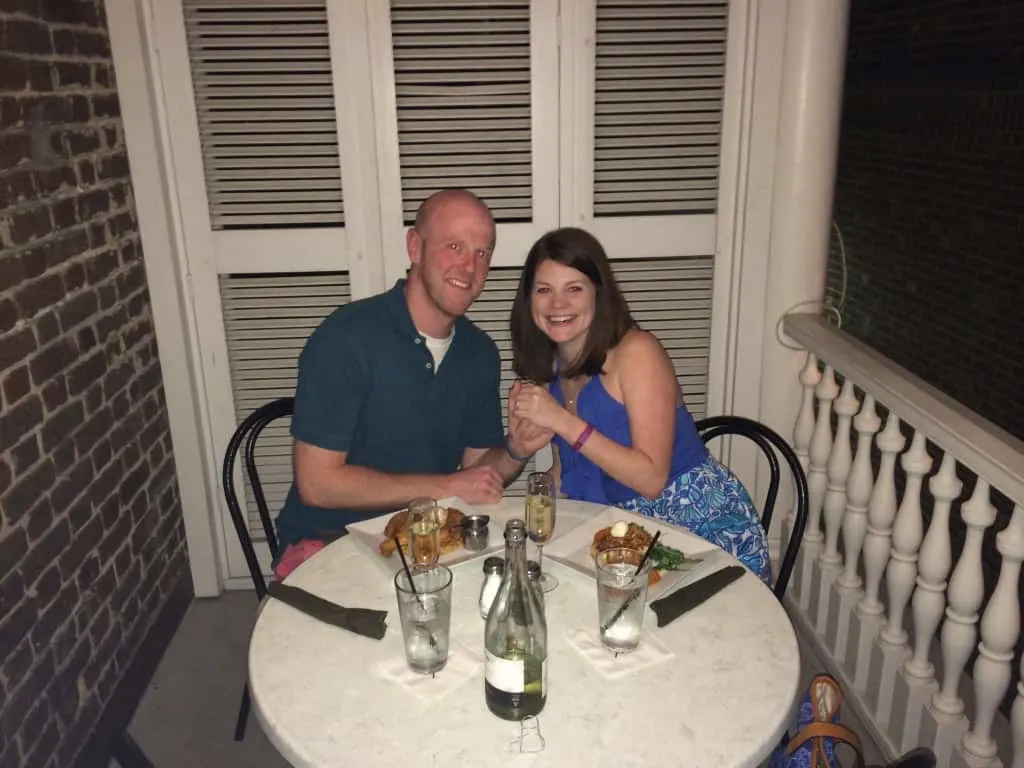 Morgan's perspective:
Sean and I have talked about getting married a lot. I've actually quite recently taken to starting sentences with "well, if anyone ever decided to propose to me…" (Obnoxious, to be sure!) There have been several moments over the last couple of months when I have thought "This is it! He's about to do it!" when instead Sean's presented me with a toe ring or asked me if he can have the last slice of pizza.
So, when he said we were going to our special park on the way to dinner Friday night, I perked up a little bit, but not too much. I perked a little more when he suggested that I paint my nails and wear a cute dress. But, you know, the last few times we've gone out I've had wet hair so maybe he was just sick of that? I sort of felt suspicious but my sense of reason was telling me "don't get your hopes up."
So, I was excited to go see the boats and have dinner at my favorite restaurant, anyways. (Since we took the month of March off of eating out, I have really missed Lowcountry Bistro!)
The whole ride there, I was running my mouth about all the projects I wanted to work on this weekend, and Sean was basically silent. But I still didn't get suspicious! However, when we arrived at the park "to see the sailboats" and there were no sail boats, I started to think that something was strange. And Sean kept looking around and twitching and being weird. But I thought, well maybe he is just really sad that there are no boats?
Sean said he was going to take some pictures of me with the sunset and the harbor, so I gladly posed (rocking Lilly!) But after a few shots, he told me to turn and face the water for an artistic photo. Not totally out of character, but a little silly. He snapped a few pictures like this then it went silent. I thought he was fumbling with the camera, so I turned around to see what he was doing. I think that I actually said "why are you being weird?"
Then he straight up proposed. I was really surprised but it was weird – I was surprised in a way that I had suspected it but convinced myself that there was no way it was happening. It felt very surreal. I know that I said – "Is this a joke or is this real?"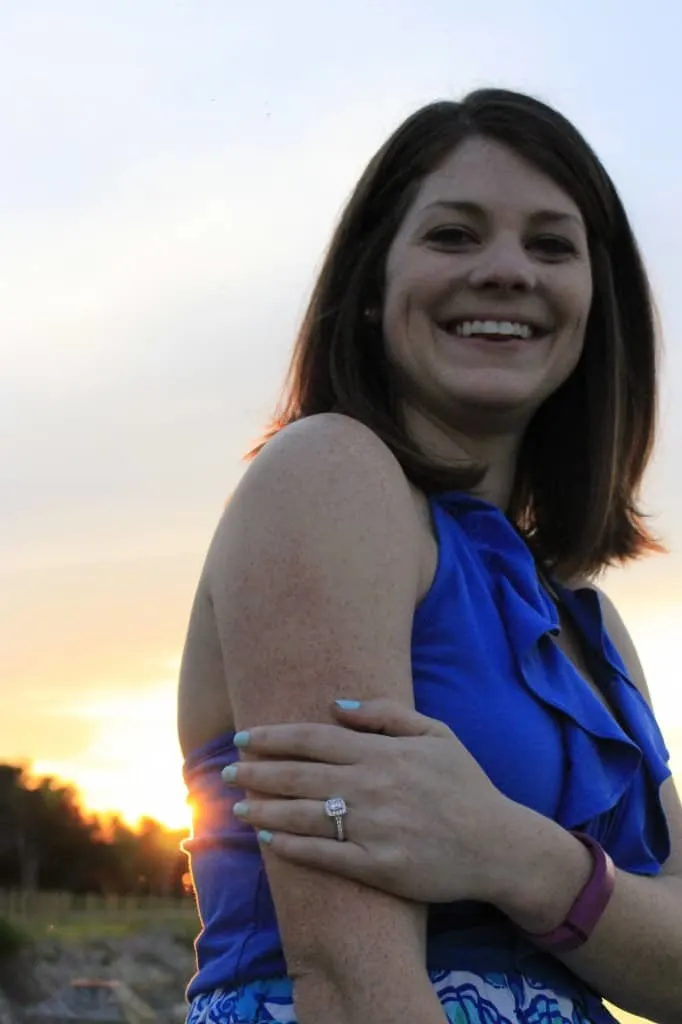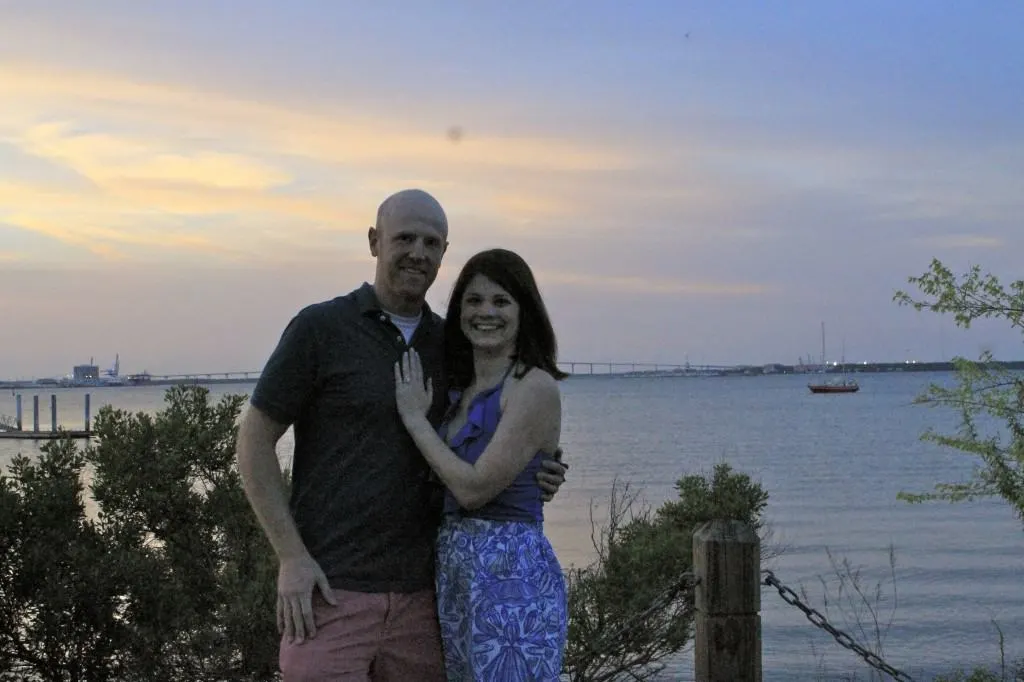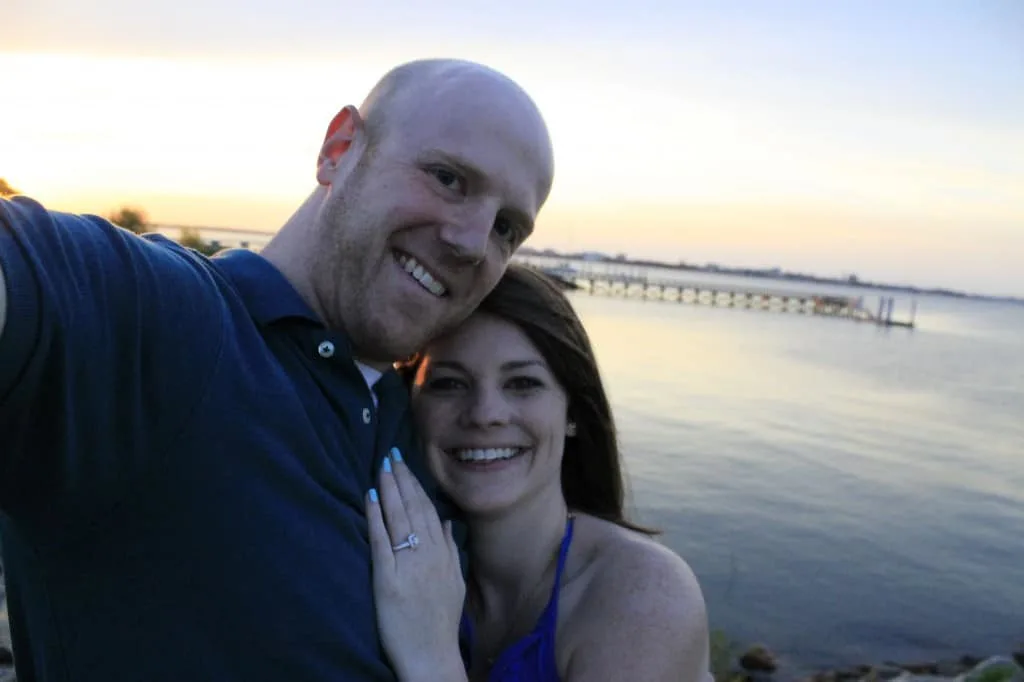 After a few minutes it sort of kicked in and I got excited. We took a bunch of pictures then tried to call my mom (who was camping out of cell service!) and then had one of the best dinners ever at LBs. A private corner on the upper deck, champagne, appetizers, amazing dinner, and smore pie for desert! Then we walked to the waterfront park and held hands and I just felt so incredibly lucky to have such a thoughtful, caring, and compassionate man to call my fiancé.
I am so excited to plan our wedding but even more excited to spend the rest of my life with Sean. I know that I can always count on him to be there and take care of me and keep me in line, and I am eternally grateful that fate brought us together!
So, I hope you guys are ready for some DIY wedding planning up in here! It might take a while to gear up but we hope to DIY as much as possible and have a fun Charleston wedding!
Get ready to start seeing some blog posts about wedding planning and wedding DIY!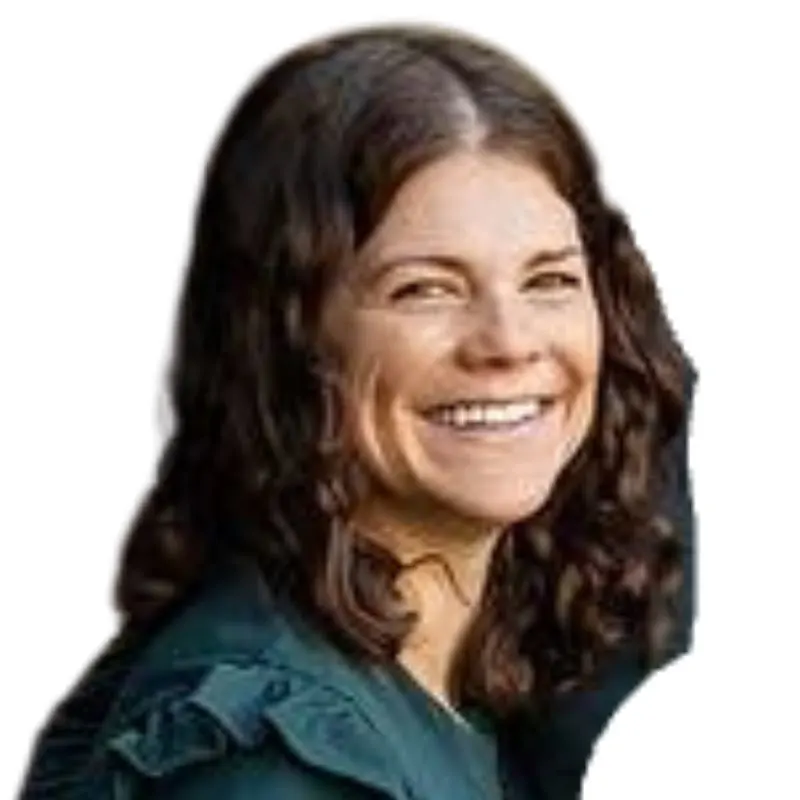 Hello, I'm Morgan, half of the creative force behind CharlestonCrafted.com! With a passion for DIY that dates back to 2012, I've transformed three homes and now I'm dedicated to helping others craft their dream spaces. Let's turn your house into a home together!