There's nothing worse than finding an awesome piece of furniture at a thrift store only to discover that it has really yucky fabric. Maybe the previous owner smoked, or had pets, or just wasn't careful about keeping it clean. It might seem like a total dealbreaker – but it doesn't have to be! Reupholstery is actually pretty straight forward. I recommend that your first few projects be simple – like dining room chair seats or this bench seat – and that you build your way up to more complex pieces.
What you need:
The plywood (or other wood) seat
Foam (size of the seat)
Batting (slightly larger than seat)
Upholstery grade fabric (slightly larger than seat)
Stapler and staples
What you do:
First, salvage your seat if you can. Usually, the actual seat will unscrew from the rest of the furniture. Use a flathead screwdriver or pliers to pry out old staples. Be careful not to stab yourself.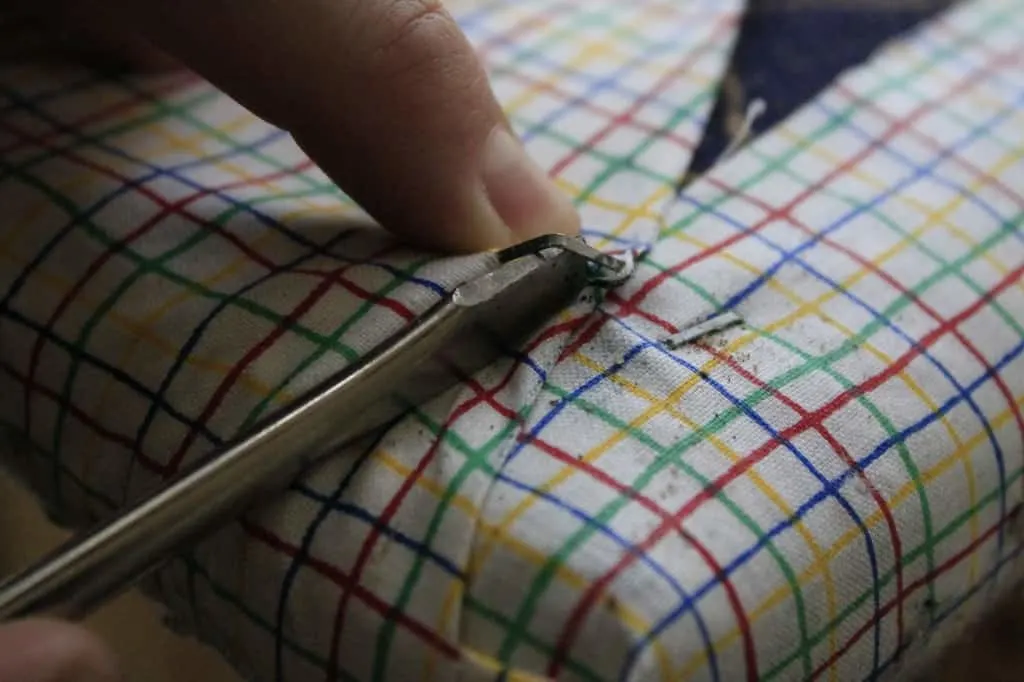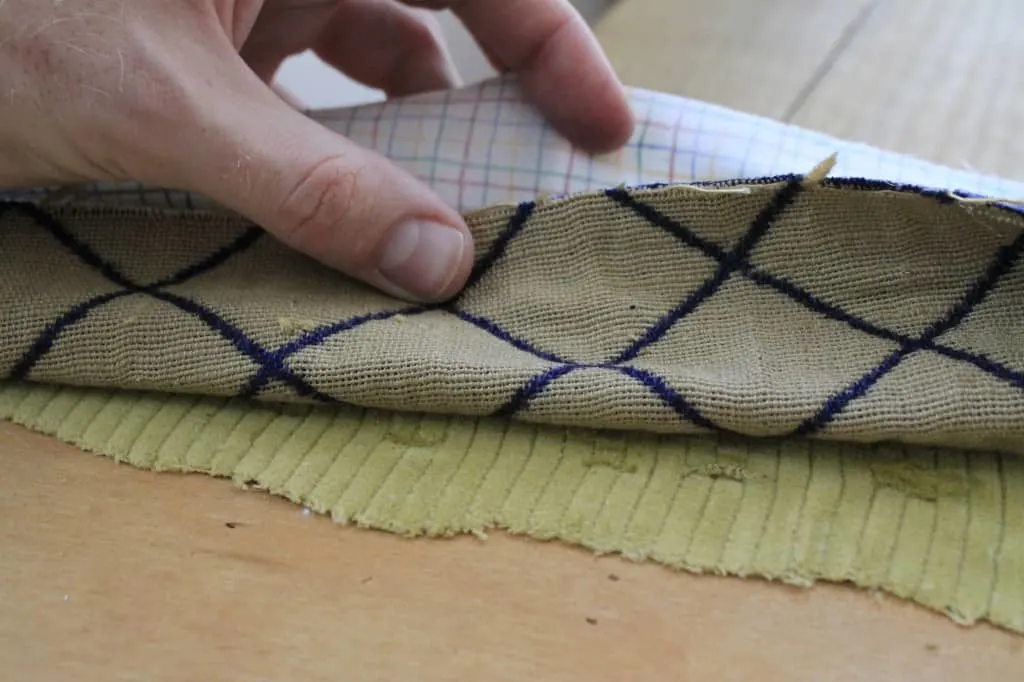 Then you are ready to recover it! Start by cutting a piece of foam the exact size of your seat. High density foam can be kind of expensive. I buy it at Joann's with a coupon. You can usually get away with a thinner sheet of foam than you think – the high density stuff is really comfy. However, if you need a really large piece, you can try using an egg crate mattress pad – these are cheaper per square foot, but not as comfy as the high density craft/home improvement store foam.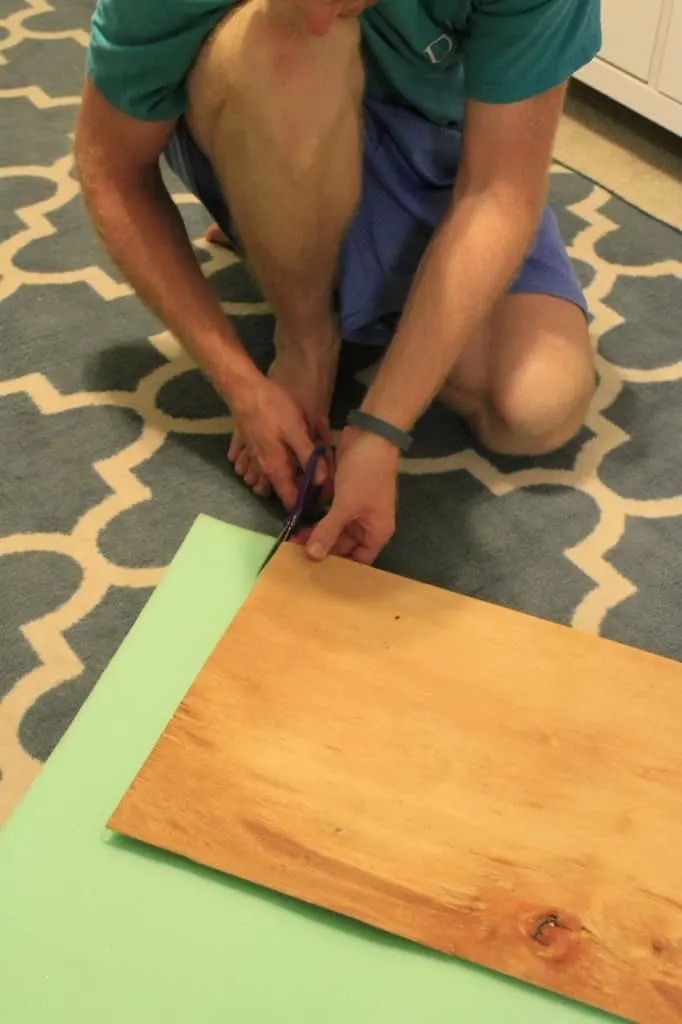 Lay down the foam and the seat on top of the batting. Time to staple it in place! Pull it about an inch or two around the board and staple into place. I like to put a staple in one side, then pull the fabric very tight and put a staple in the opposite side. Then staple the rest of the way across. Repeat for the other two sides (if your seat is rectangular).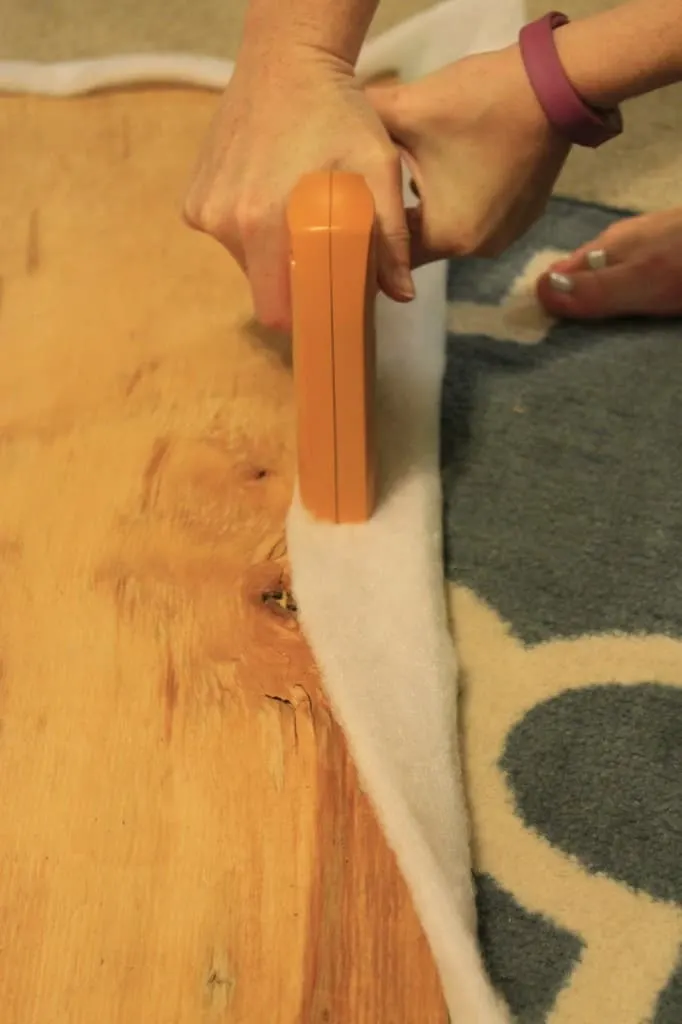 Fold the corners like you would a gift wrapped present. Trim excess fabric and staple.
Now, repeat this with the fabric. I don't suggest that you use fabric with stripes or any pattern that you have to line up perfectly on your first try. It's very stressful. Stick to solids or repeating patterns! Staple the fabric around the back of the seat. Trim the excess fabric and you are done!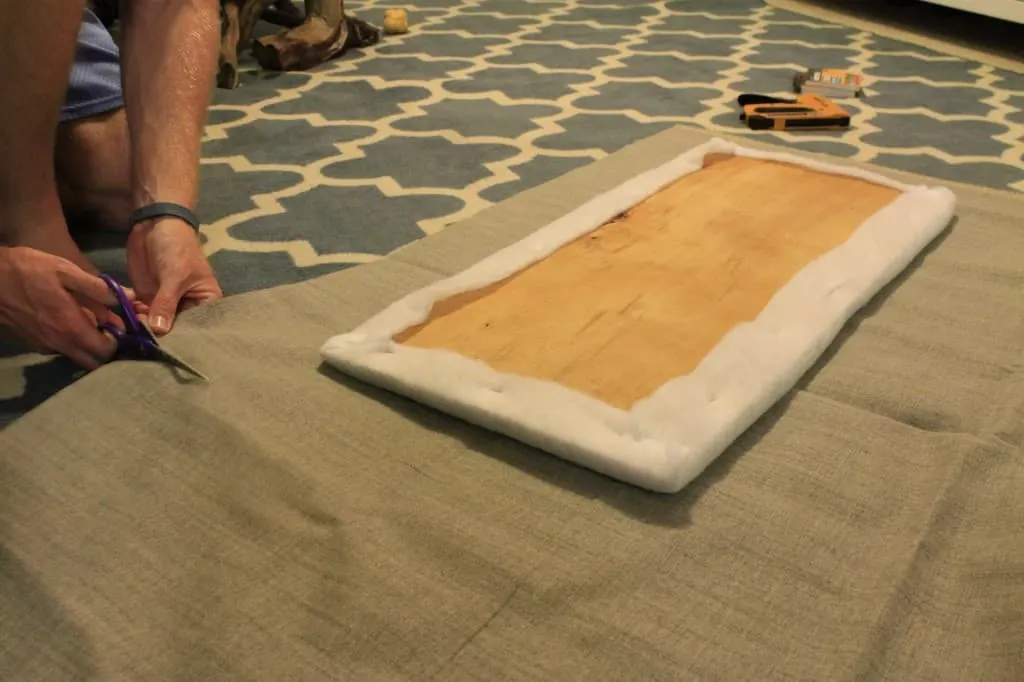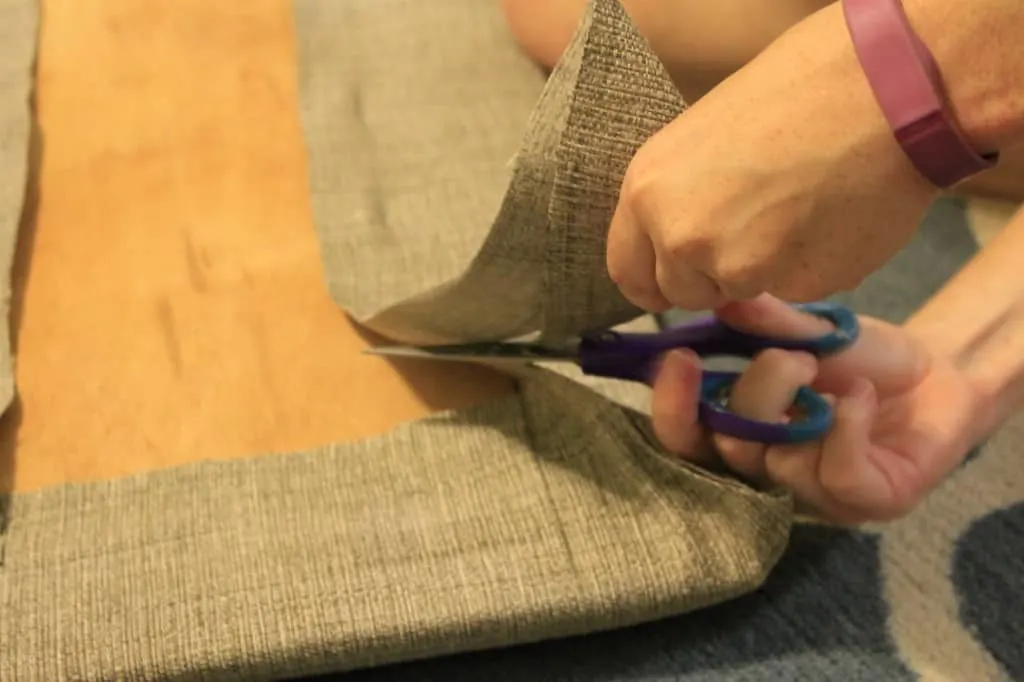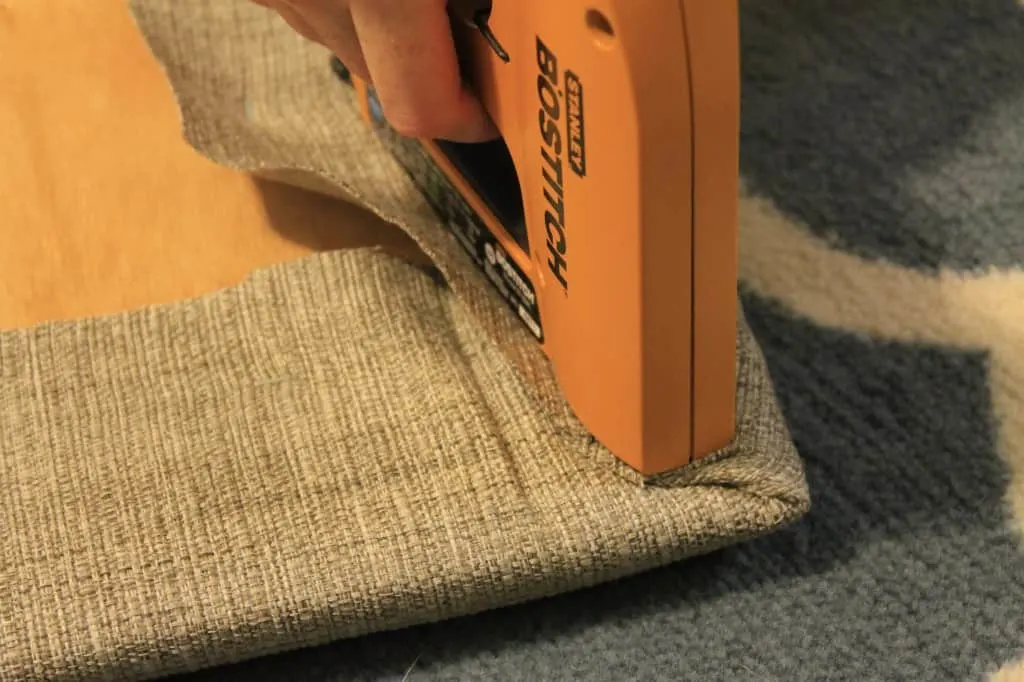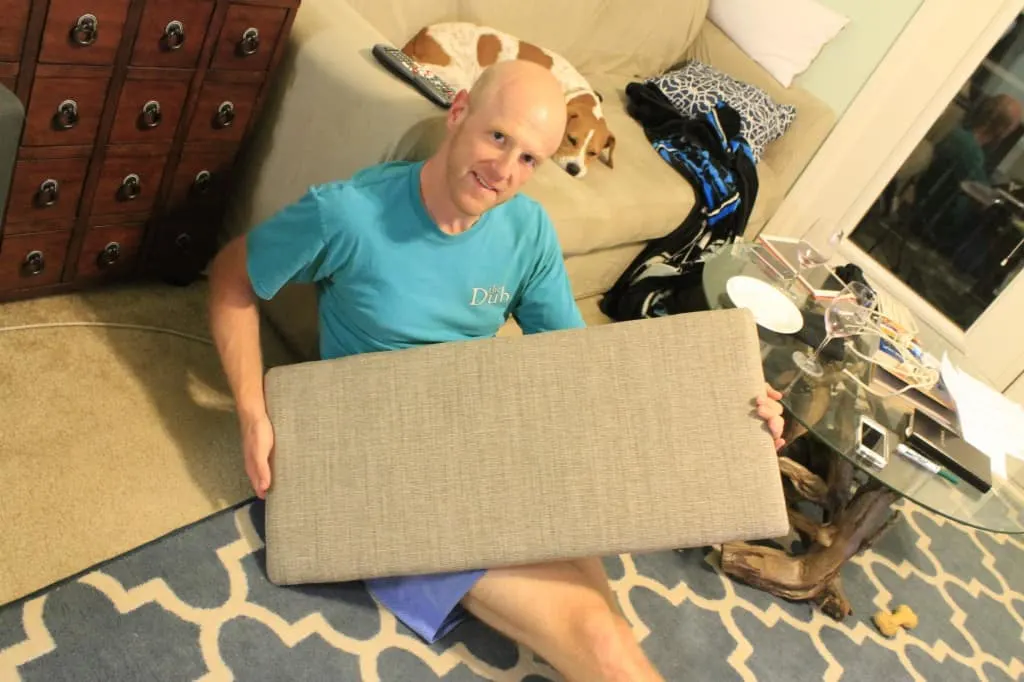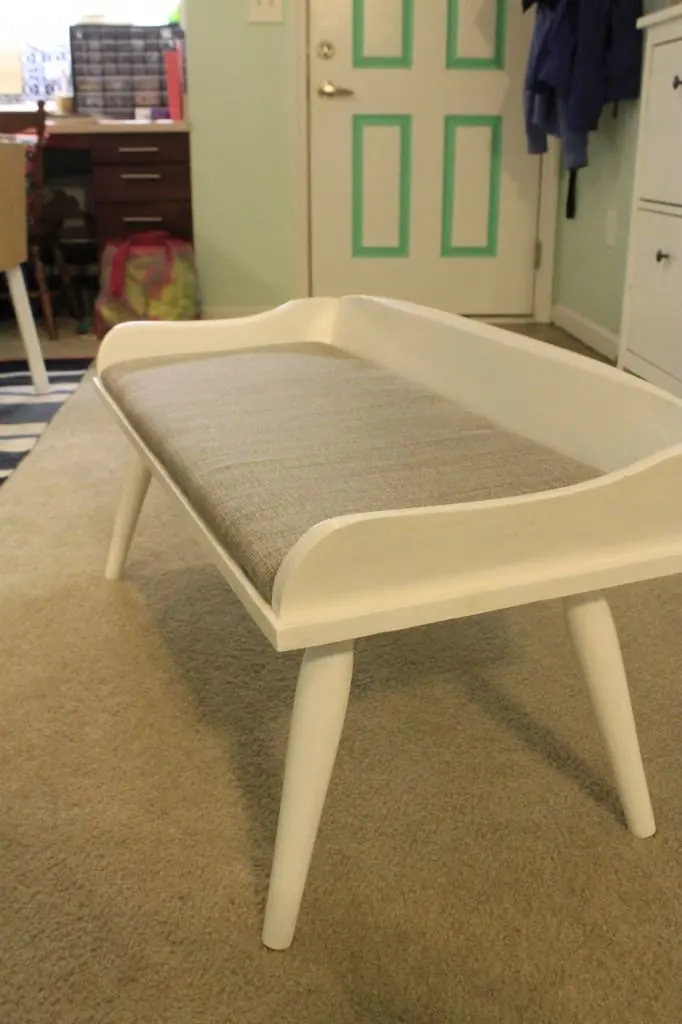 Reupholstery is a really easy way to upgrade a piece of furniture. You have to try it!