We have gone through phases at our house where different hangers work better for us. Sometimes we need clip hangers, sometimes we need regular hangers. We love using velvet lined hangers because they are soft on our clothes and hold them in place, but we seem to run out of regular hangers a lot (I'm sure Morgan's Lilly Pulitzer addiction has nothing to do with this…). Anyways, I've recently figured out the easiest way to repurpose clip hangers into regular hangers so that we don't have to buy new ones. This isn't a huge mind-blowing revelation, but we wanted to share in case you're having the same issue.
Repurpose Clip Hangers into Regular Hangers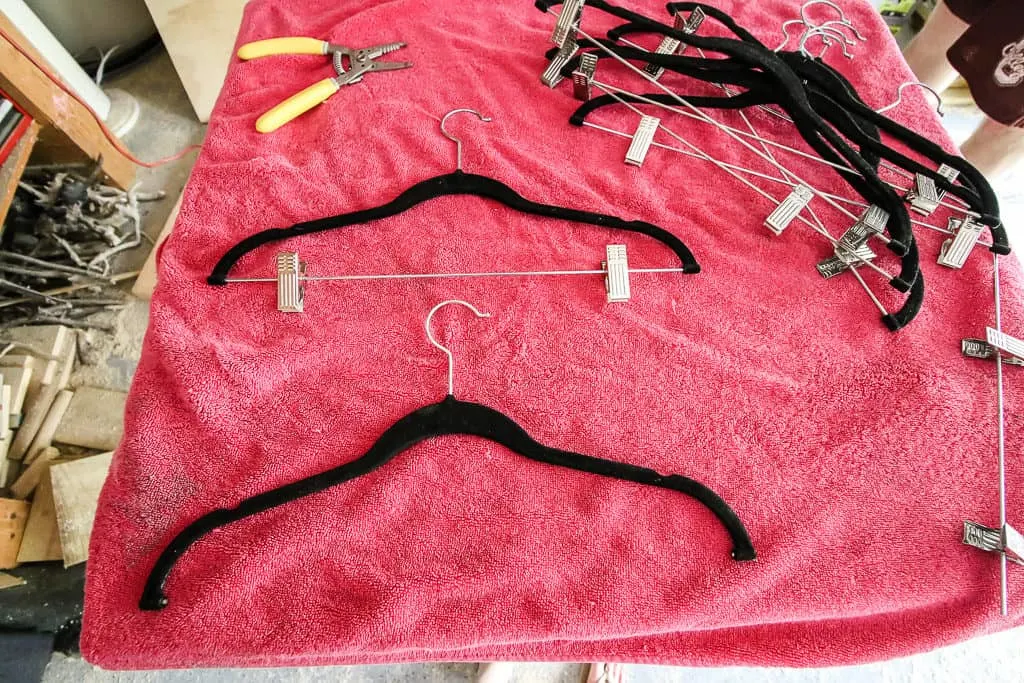 We ended up with so many of these after we built our custom master closet and Morgan was hanging up all her shorts. After we bought and repurposed a beautiful mid-century dresser for our bedroom, all the shorts went in there. Now we have tons of clip hangers. All you need to repurpose clip hangers into regular hangers is wire cutters and a sanding block.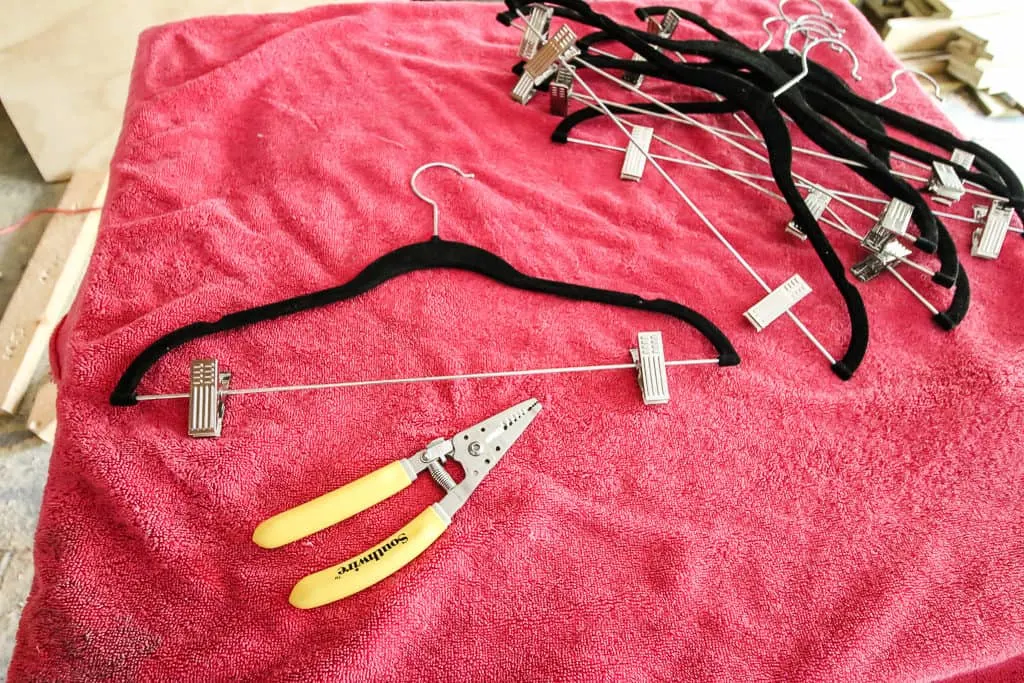 Position the wire cutters as close to where the metal comes together with the hanger arms, then use a little muscle and snip it off. Do the same on the other side.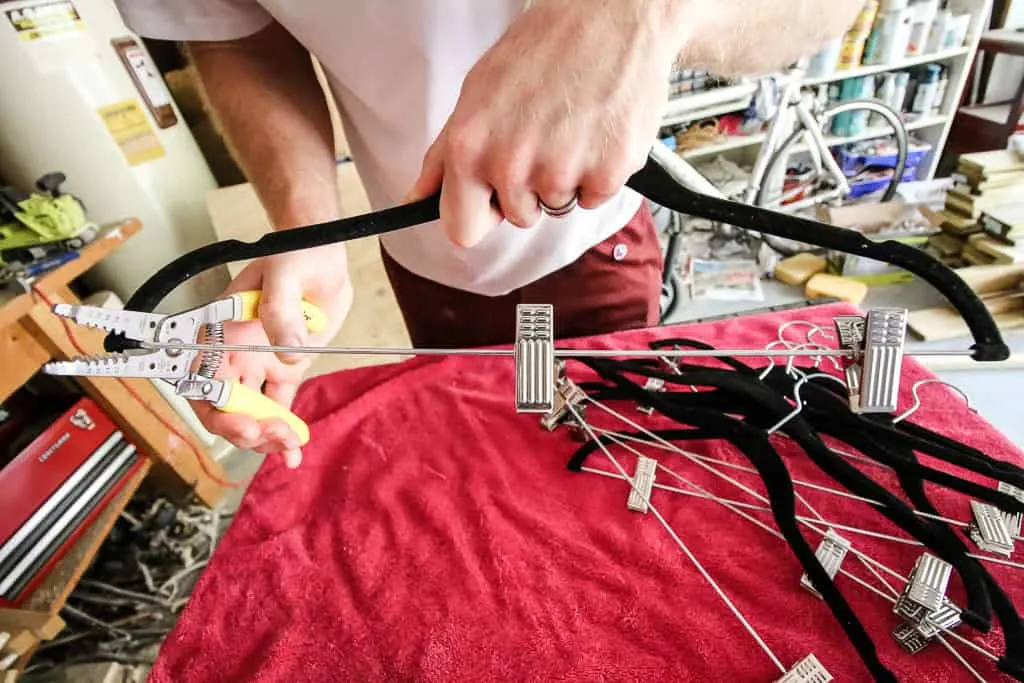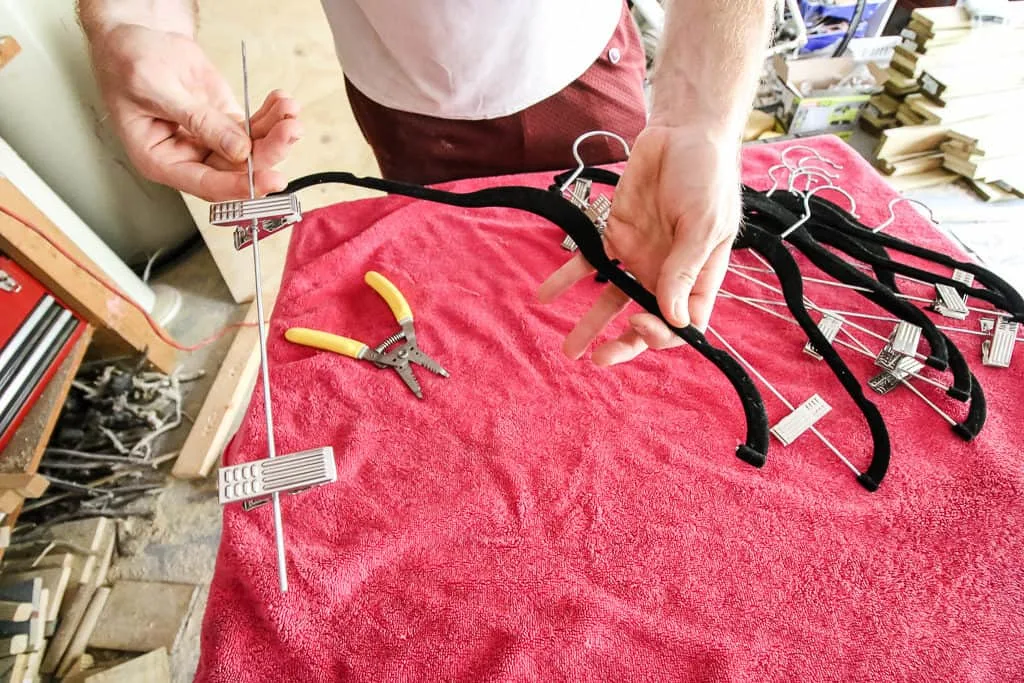 Now, use the sanding block if there is any metal edge left over (there might be a minuscule amount if you can't get completely flush with the edge) to dull down that cut edge so it doesn't catch on your clothes.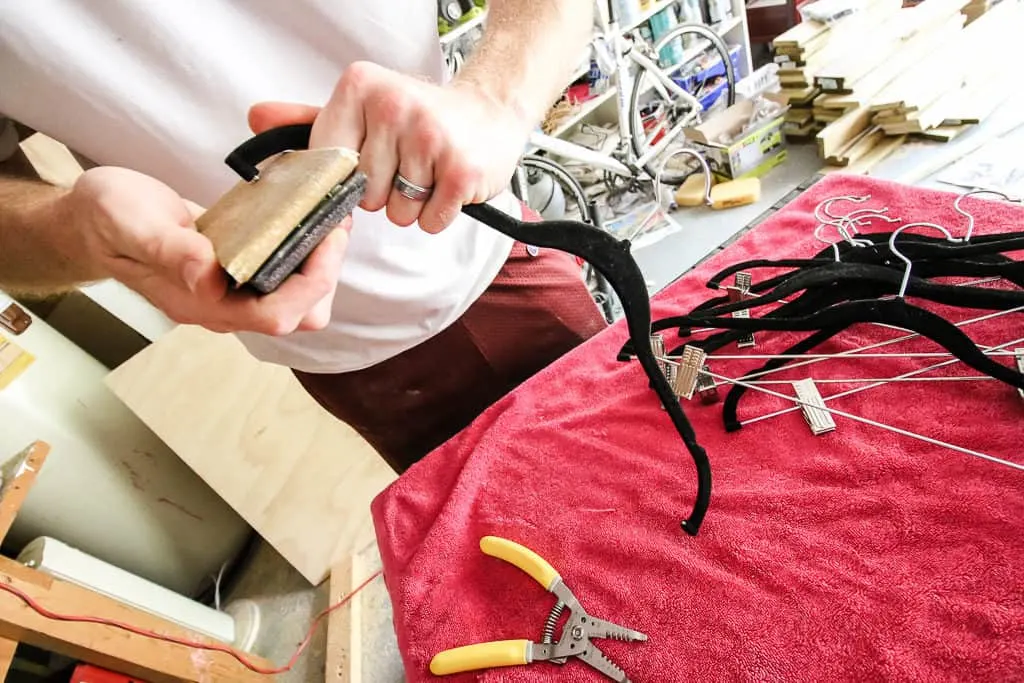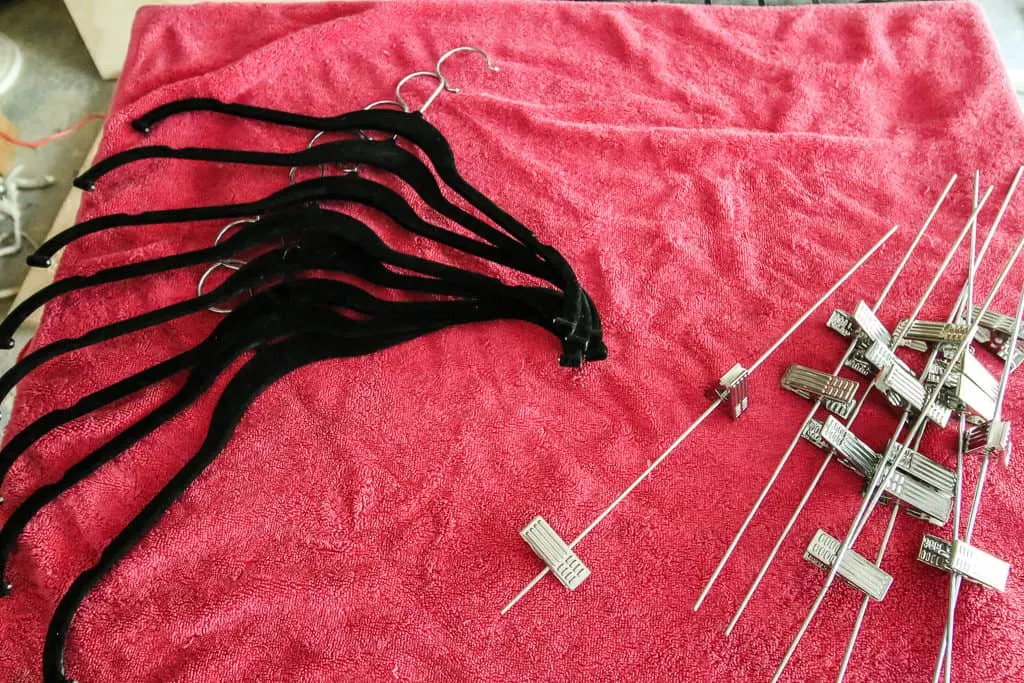 That's it. It's a super simple life hack so you don't have to go buy a bunch more hangers if you have a ton of unused clip hangers. Now, if someone can figure out how to do the reverse of this and turn regular hangers into clip hangers, I'll be impressed.