While I'm definitely no fashionista, I do have a soft spot for all things Lilly Pulitzer. I occasionally pop into the Plato's Closet near my office and do a quick once through of the Lilly section (they have it all on one rack making it a very quick stop). Last week I was psyched to spot a pair of shorts in my size in one of my favorite prints – She Sells Seashells. This print is a few years old but I have a popover in the patterns and it is easily my most worn Lilly item. So, I was pumped to see these shorts.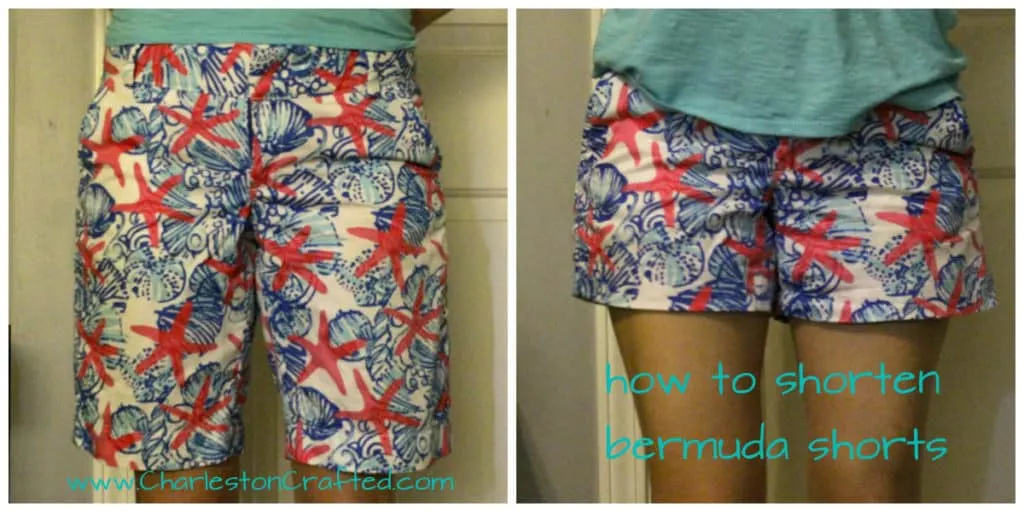 However, they were bermuda shorts ("chipper" in Lilly terms). While some people love bermuda shorts, obviously or they wouldn't make them, but I prefer short shorts. I decided to hem them and it was so simple I knew that I had to share. This isn't a master sewing tutorial – I am a super novice and un-confident seamstress. All you need to be able to do is sew a straight line!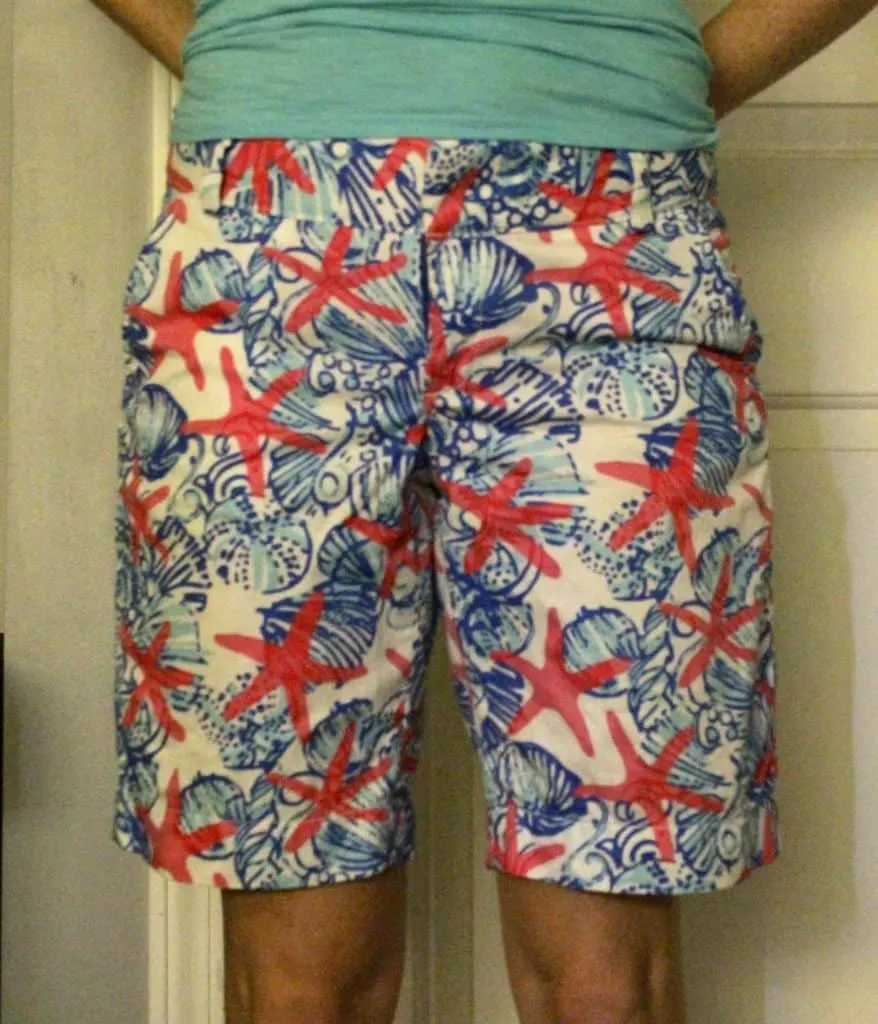 How to Shorten a Pair of Shorts
So here's what I did. First I laid out the shorts with several other pairs to determine how much I wanted to shorten them by. Look at all the other lengths of Lilly shorts! I decided to try to mimic the 5″ inseam of the callahans (Lilly chippers have a 10″ inseam so I was basically cutting it in half). I added 1 inch for the hem and 1/4 inch to fold over before I hem.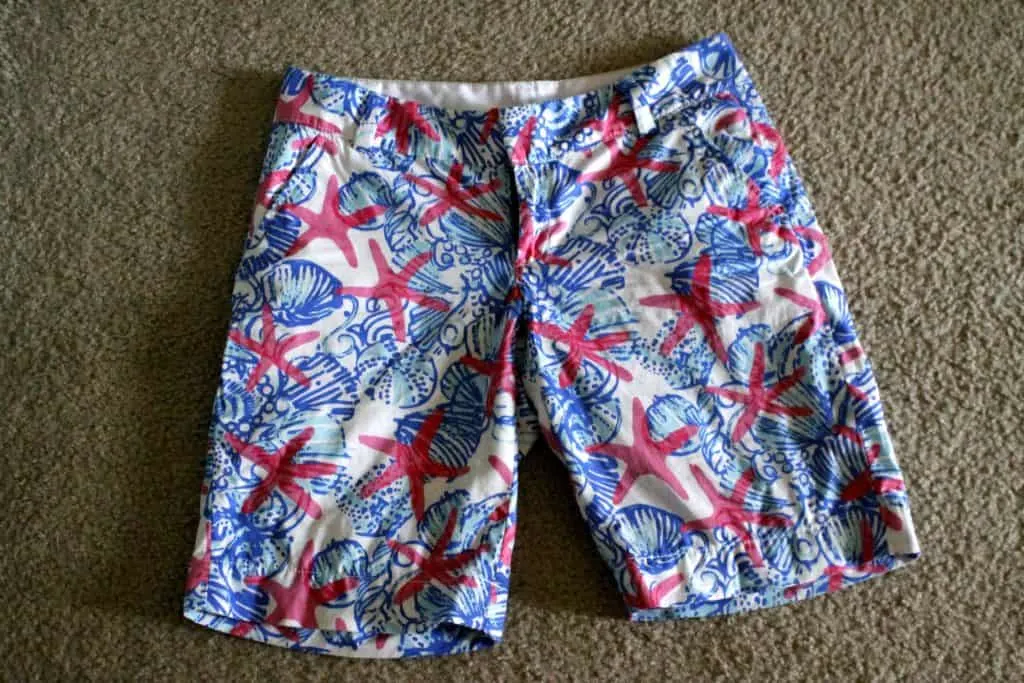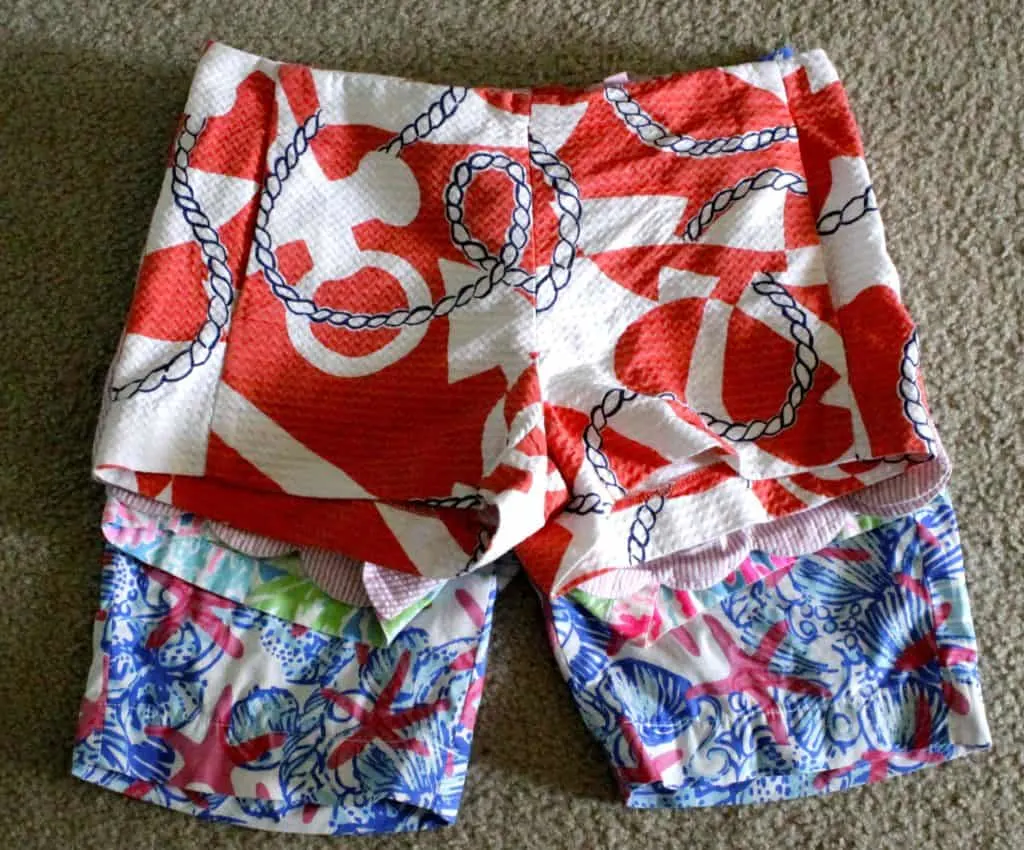 I simply used a ball point pen to mark the cut for me. After measuring 5 1/4″ down from the inseam, I made dots all around each leg. Then, I tried the shorts on inside out to ensure that I liked that length before cutting.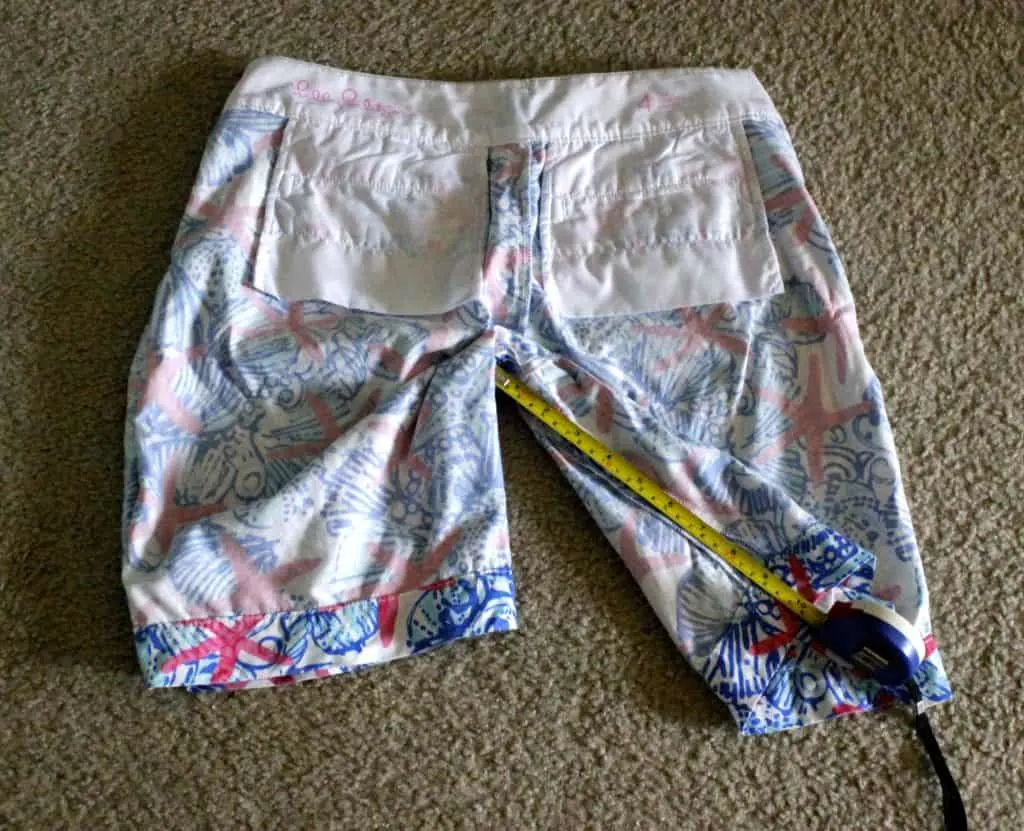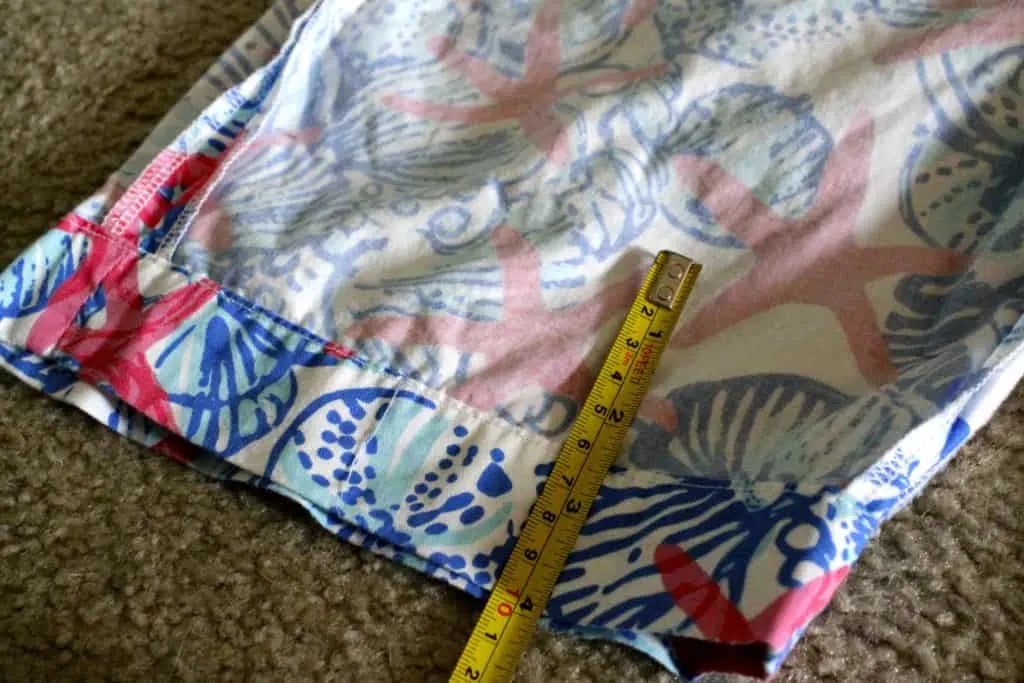 My biggest tip for dummy proof sewing is to iron a lot. I first folded over a 1/4 inch and ironed it well. This makes it so there will be no frayed edges, even inside the shorts. Then I folded over another inch and ironed again. I measured every few inches and ironed it to a crisp fold.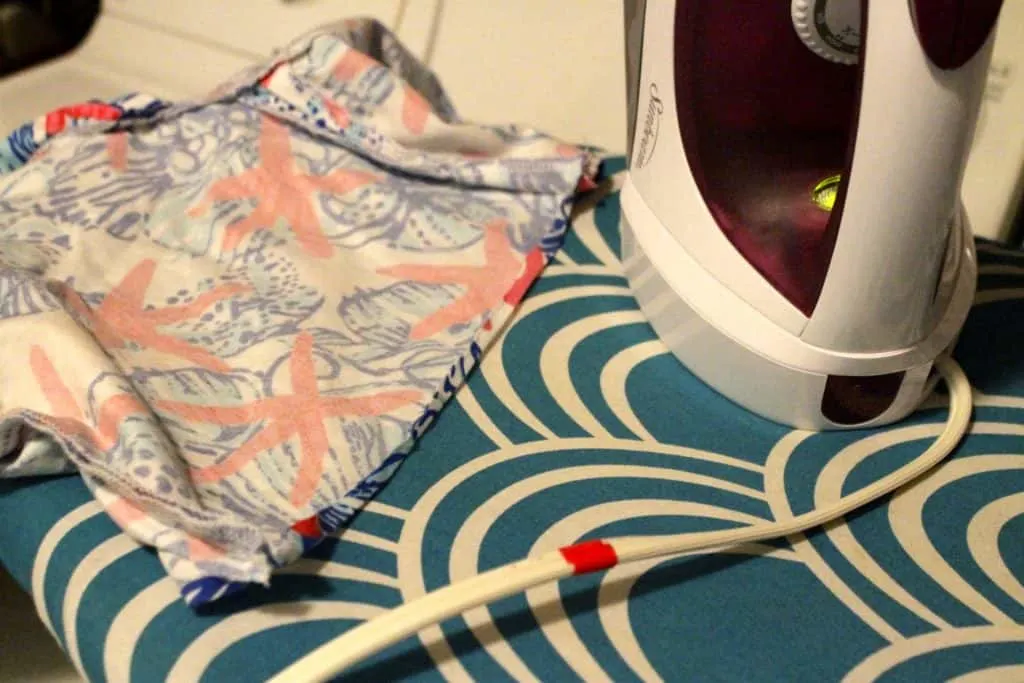 Then, I simply sewed a straight line along that fold. Just take your time and try to make it as straight and even as possible. Trim any threads and there you have it! New shorts!
Note that if you are doing this to Lilly chippers, they have a more narrow legs than typical callahans. So, if you have larger thighs for your size then this might not work well for you or you might need to size up if you are not used to chippers!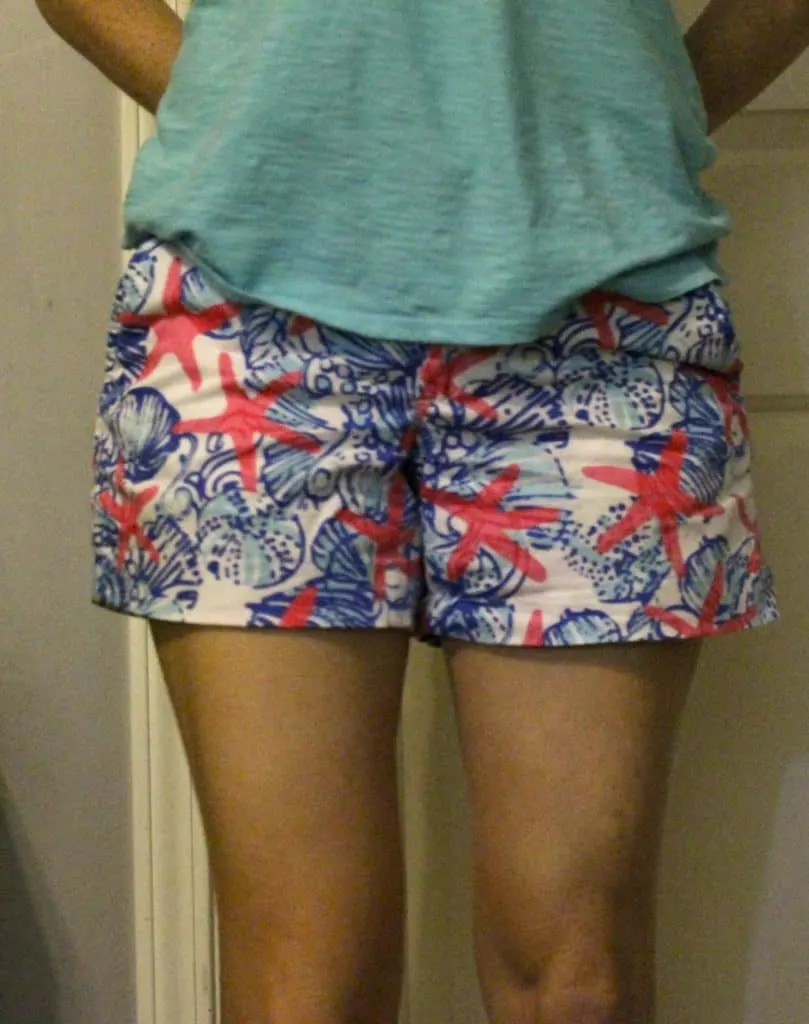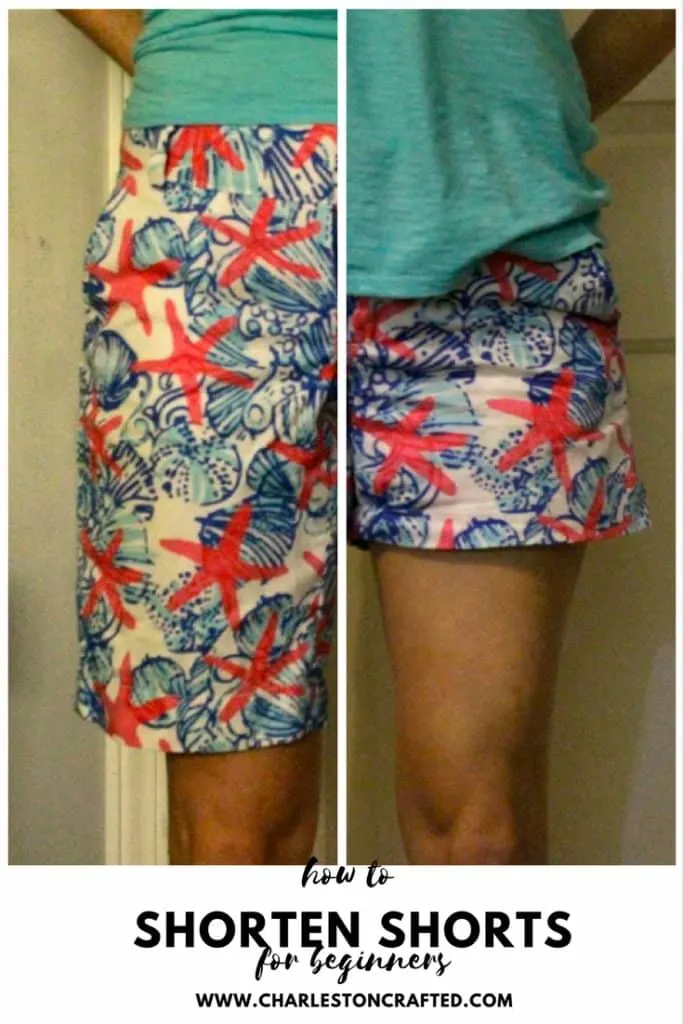 Have you been sewing anything lately?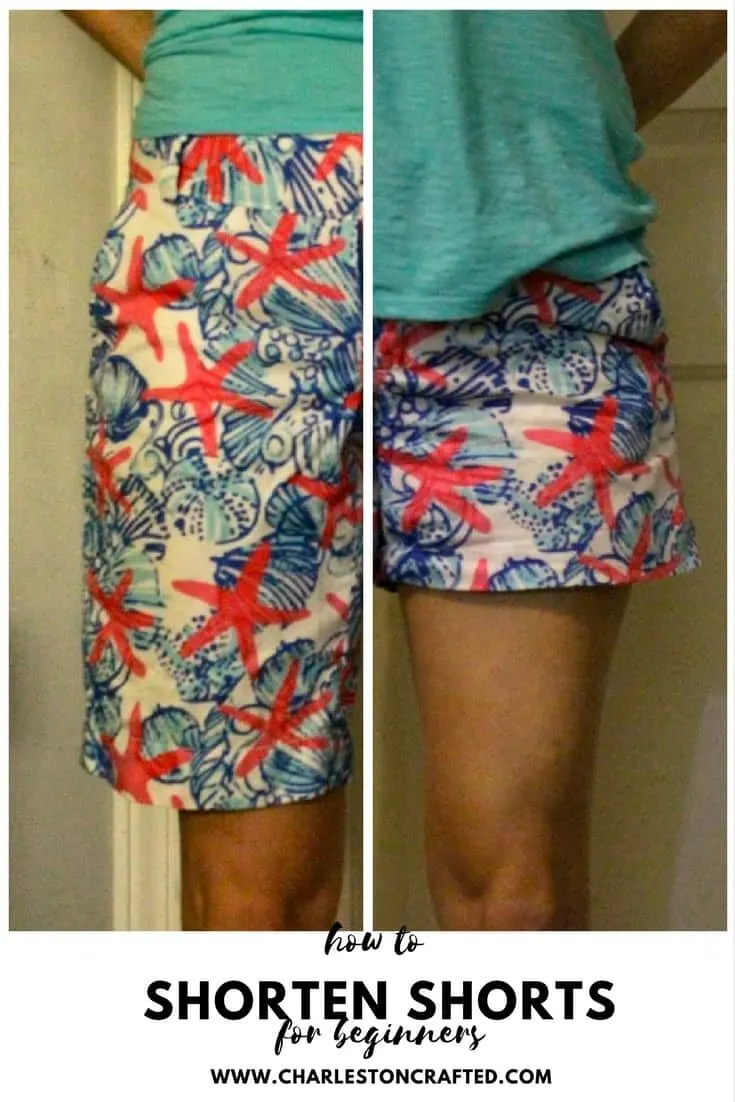 Yield:

1 pair of shorts
How to hem shorts
Need to shorten a pair of shorts? Here is how to hem them yourself!
Materials
Shorts you want to shorten
Tools
Pen
Scissors
Iron + ironing board
Sewing machine + thread or hand sewing needle and thread
Instructions
Lay the shorts on top of other shorts that you like the length of. Add 1.25" for the hem.
I used a pen to mark dots this length across the leg of the shorts (inside out). Then, try on the shorts to be sure you still like the length.
Cut across the line.
Fold over 1/4" and iron. This gives you a clean edge with no threads exposed.
Fold over 1" and iron for a crisp line.
Sew along the top of the piece you just folded over - should be about 1" from the bottom.
Trim threads and repeat for the other leg!
Notes
Take your time and go slowly if you don't sew often. A straight line looks better than a crooked one!