If you love the look of a good tassel zipper pull but don't want to pay for one, you will love this super simple tutorial to make your own!
If you know me, you know that I am obsessed with Lilly Pulitzer. Take a peek at my closet if you don't believe me. I don't do a lot of wearable DIYs, but as soon as I spotted the tassel zipper pulls on the Lilly Pulitzer website, I knew that I wanted to make a knock off version.
As an additional plus, I was able to combine my favorite parts of a few of them (pineapples AND tassels!) for the perfect zipper pull for me. They are only $8-10 directly from Lilly, but I enjoy making my own version. I spent less than $2.50 on the charm and already owned everything else, so it was a bargain for me!
DIY Removable Pineapple Tassel Zipper Pull – Lilly Pulitzer Knock Off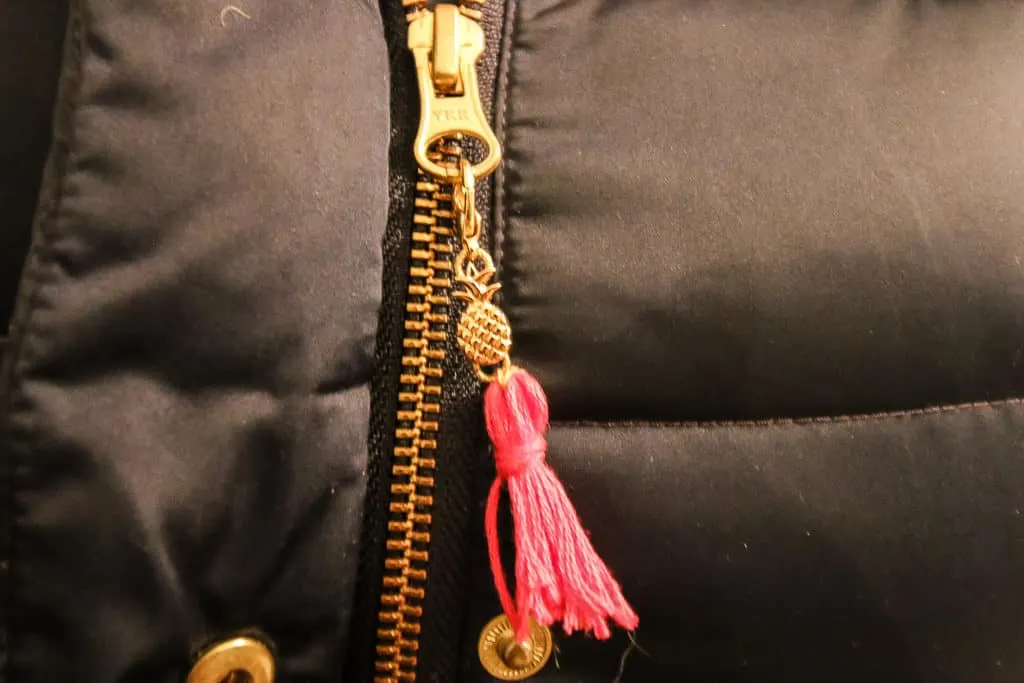 What you need: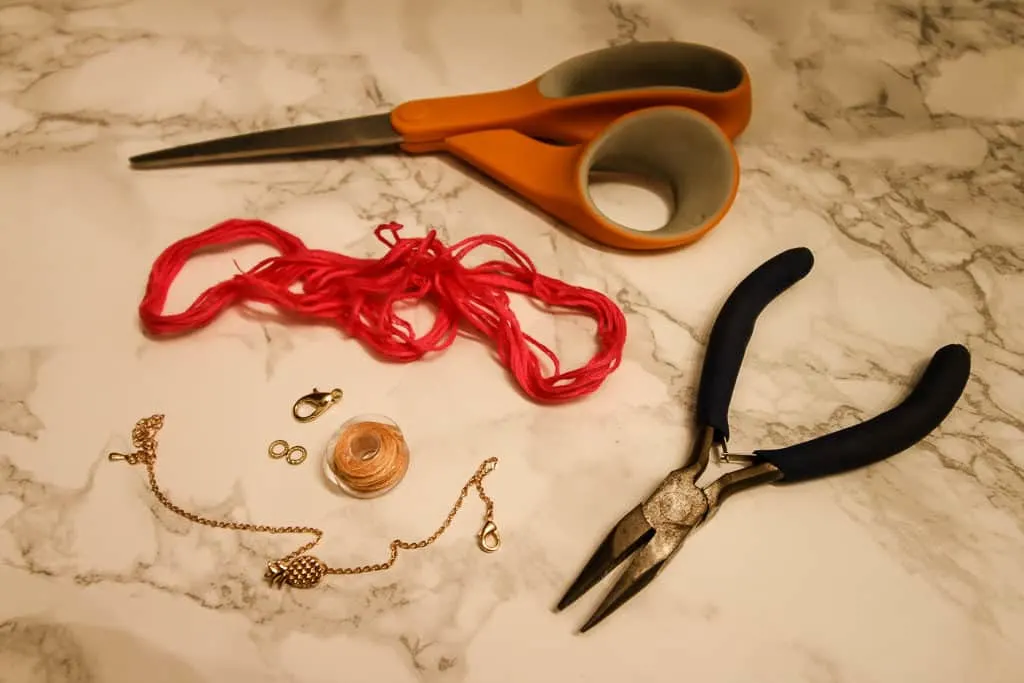 What you do:
If you buy a charm on a bracelet or similar, use your piers to remove it from the bracelet so all you have left is the charm.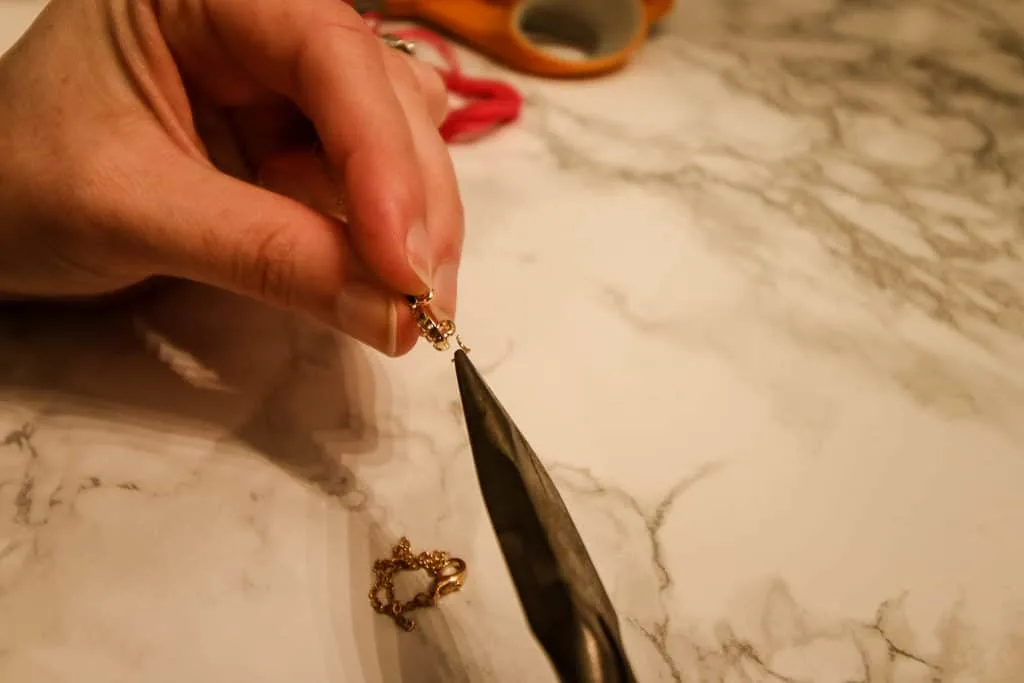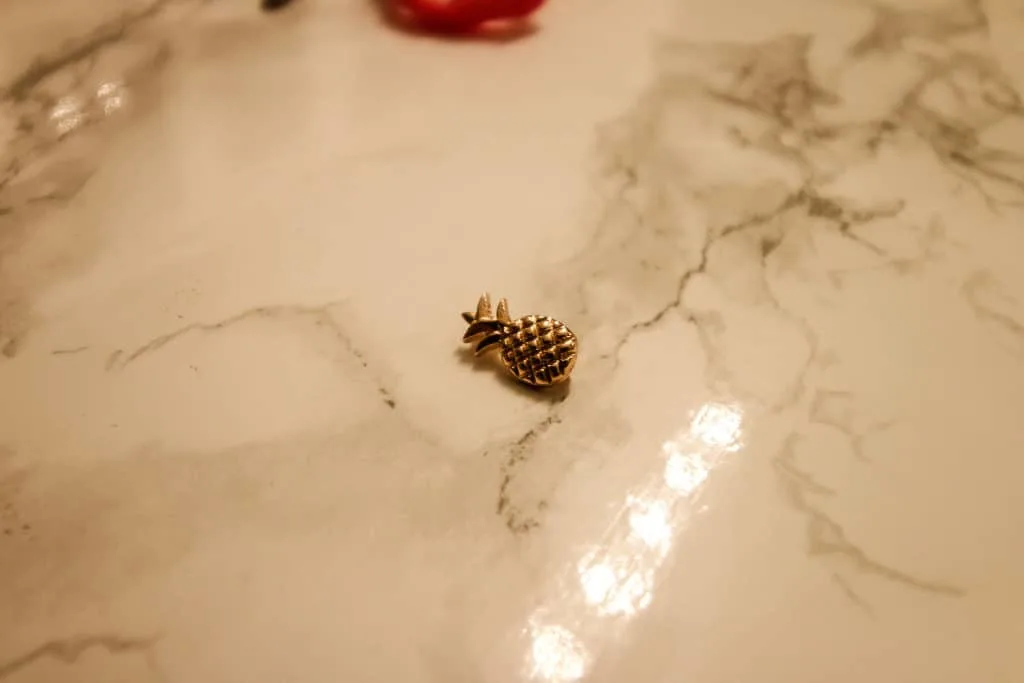 Create your tassel. I made my tassel by looping embroidery flood around 2 fingers. When you are satisfied with the size, use floss to tie the top tightly. Use gold floss to tie across horizontally. Use your scissors to trim the bottom loops and trim the threads to be the same length.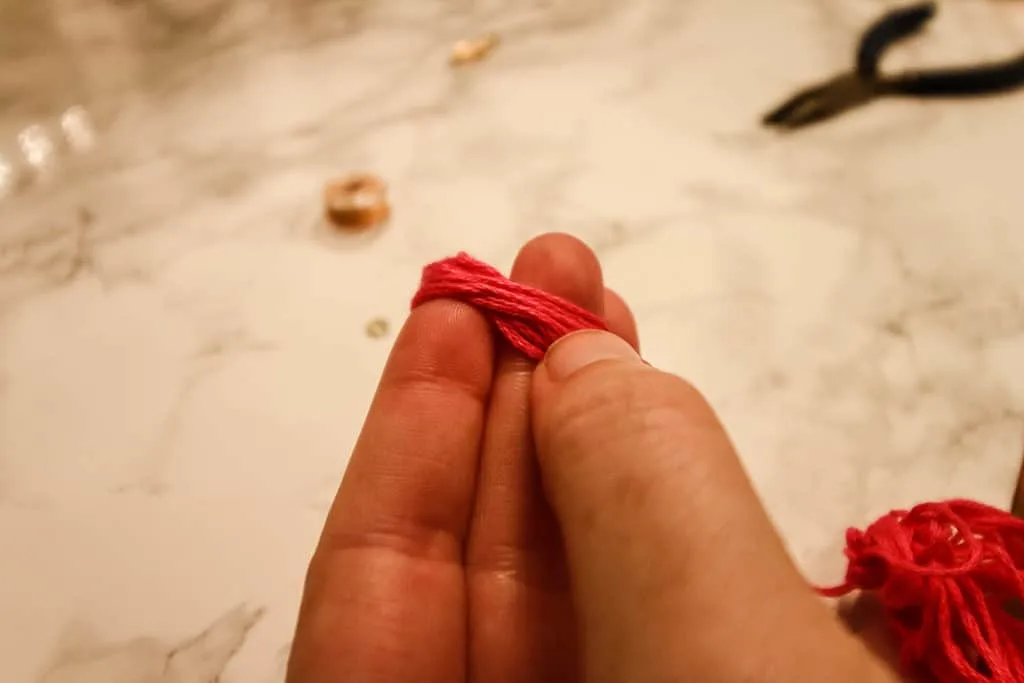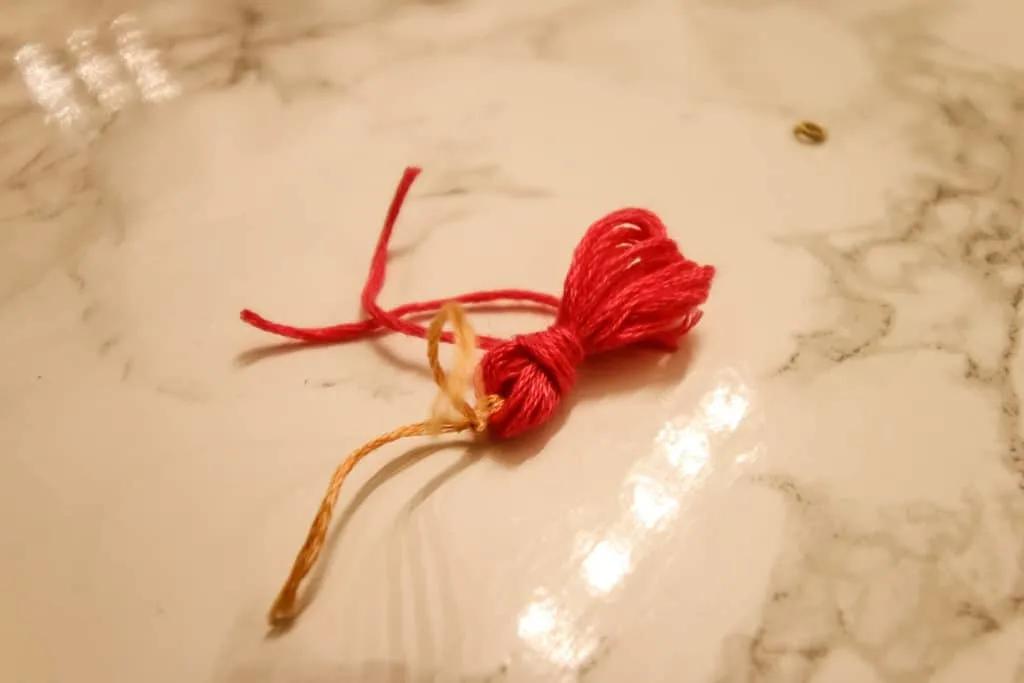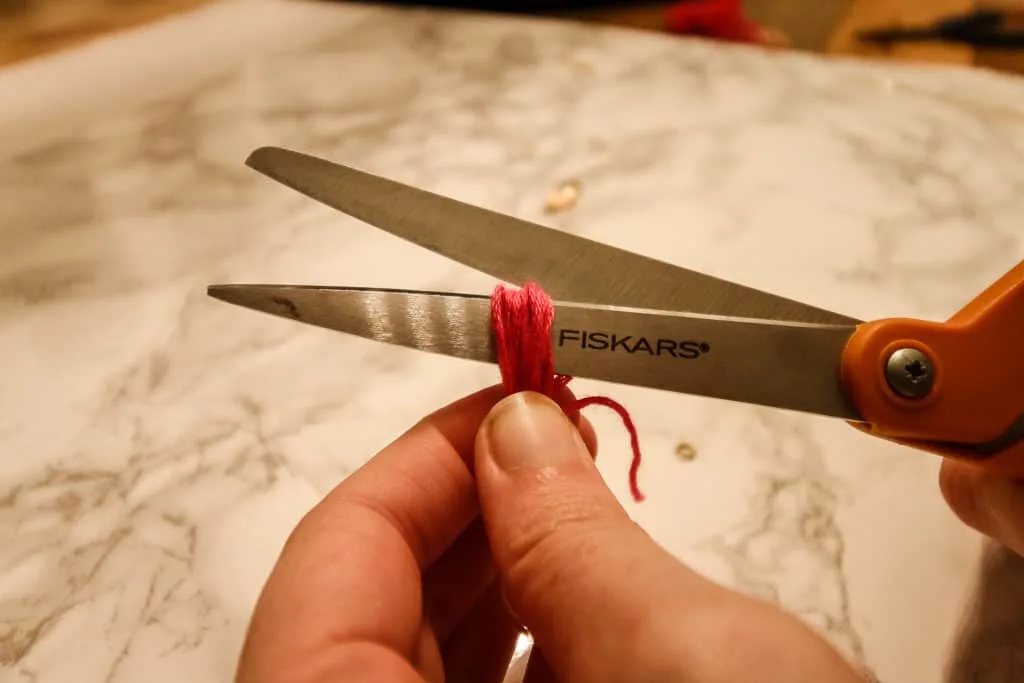 Use the pliers to gently open one jewelry loop. Slip on the lobster claw and then slip the loop onto the top loop of your charm. Close the loop.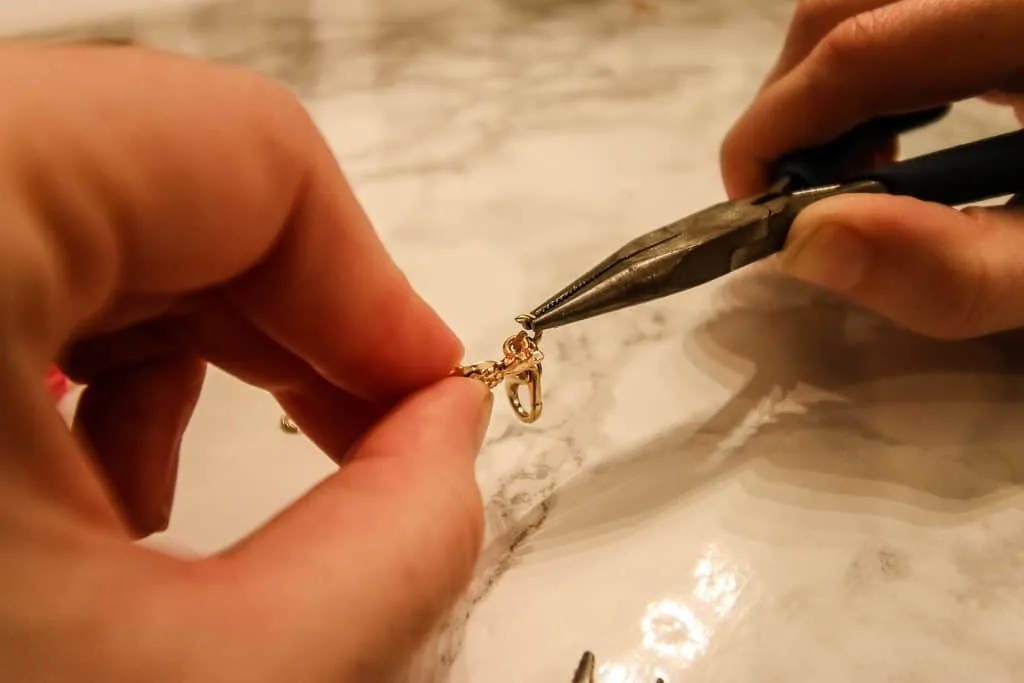 Use the pliers to gently open the second jewelry loop. Slip into the piece you tied around the top of the tassel. Then, slip on the bottom loop of the charm. Close the loop.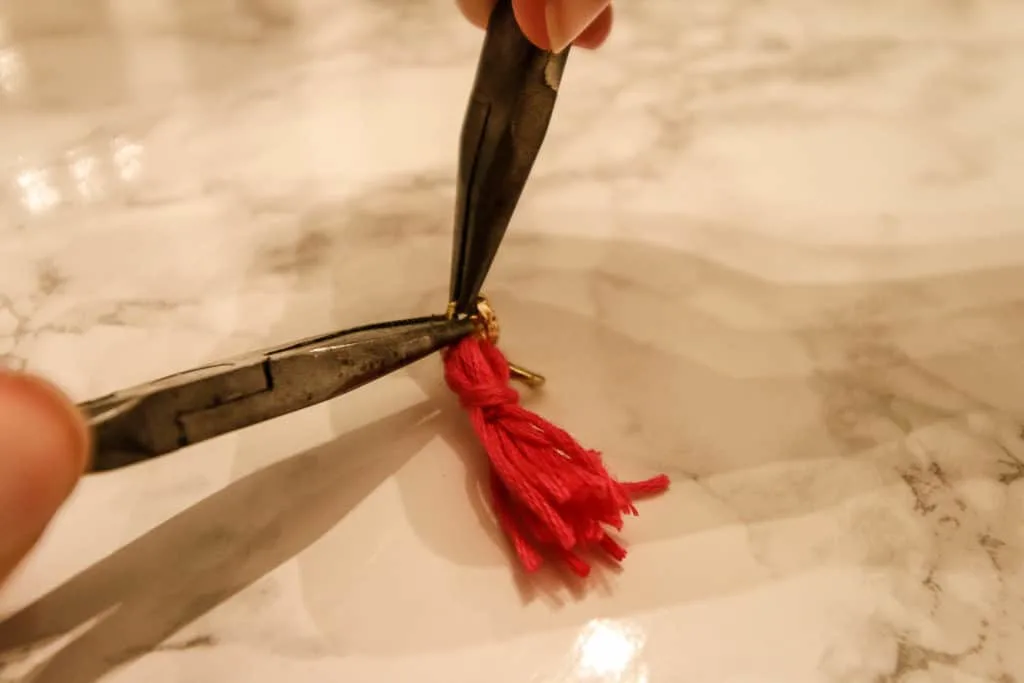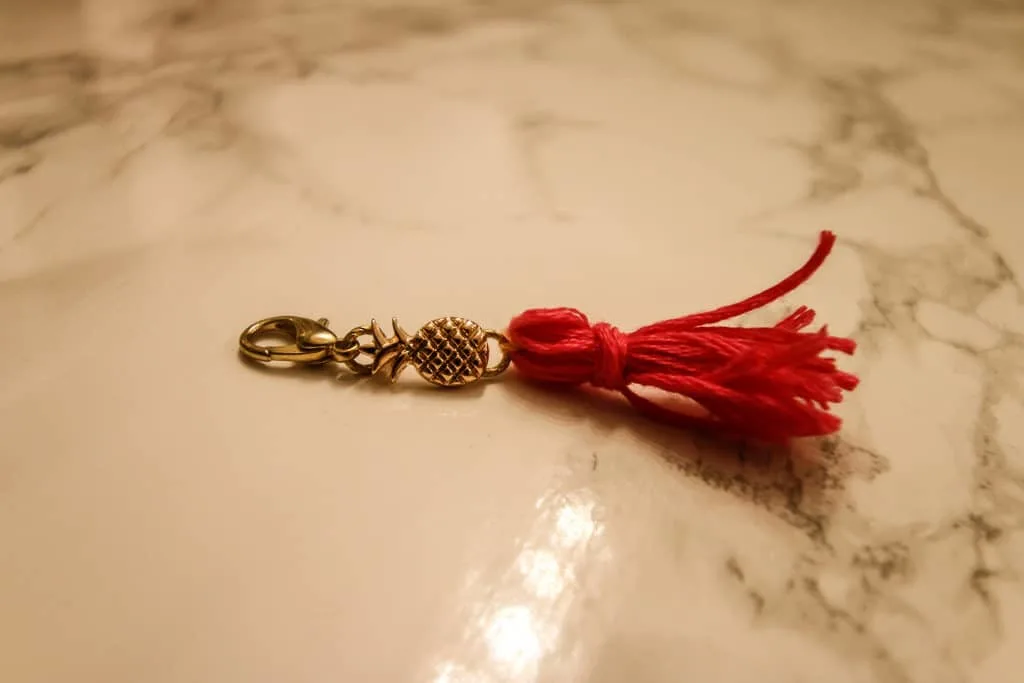 You are done! Hook the charm onto your favorite zipper and enjoy!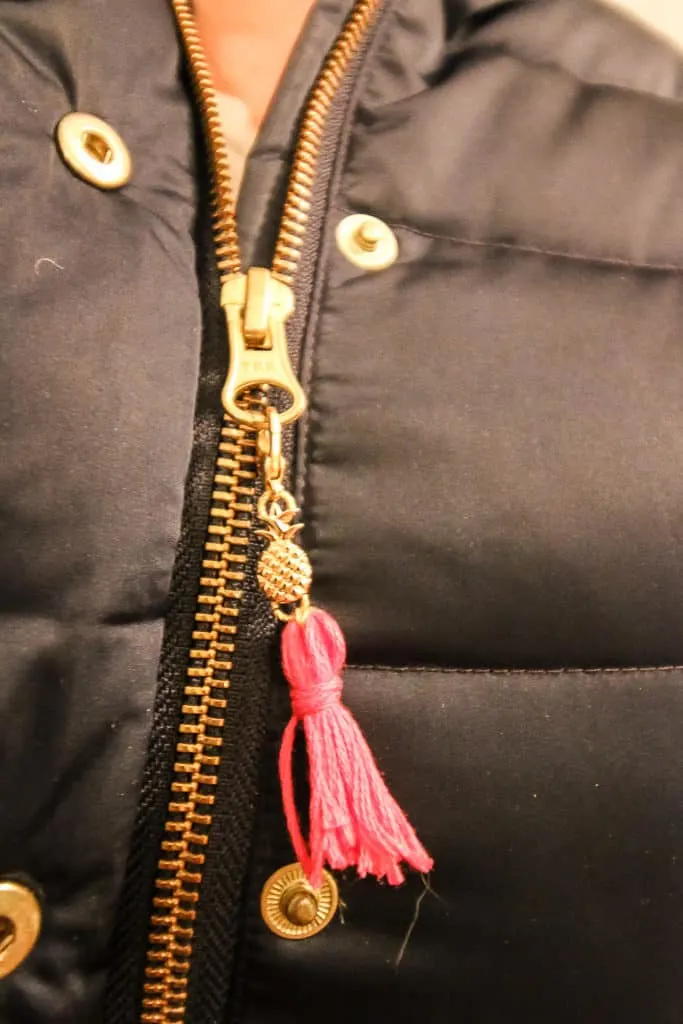 I love how this tassel zipper pull turned out! It is functional – you can pull it to move the zipper – and also really cute. The pineapple is an amazingly adorable touch! This is a super simple craft that would make a great gift, too, especially if you needed the same gift for a lot of people like bridesmaids.
Happy crafting!