If you've been following along on our Instagram Stories, you've seen that we're working on creating a new craft closet in our guest room. It's part of a bigger makeover, but for now it left us with nowhere for guests to hang anything. With my mom coming to town this weekend, we threw together some quick DIY wall hooks that are nothing fancy but serve the purpose!
Quick DIY Wall Hooks
We had a small space between the door and the closet doors, so we cut and sanded a short piece of poplar that was leftover from the faux inlay trays I made at Christmas.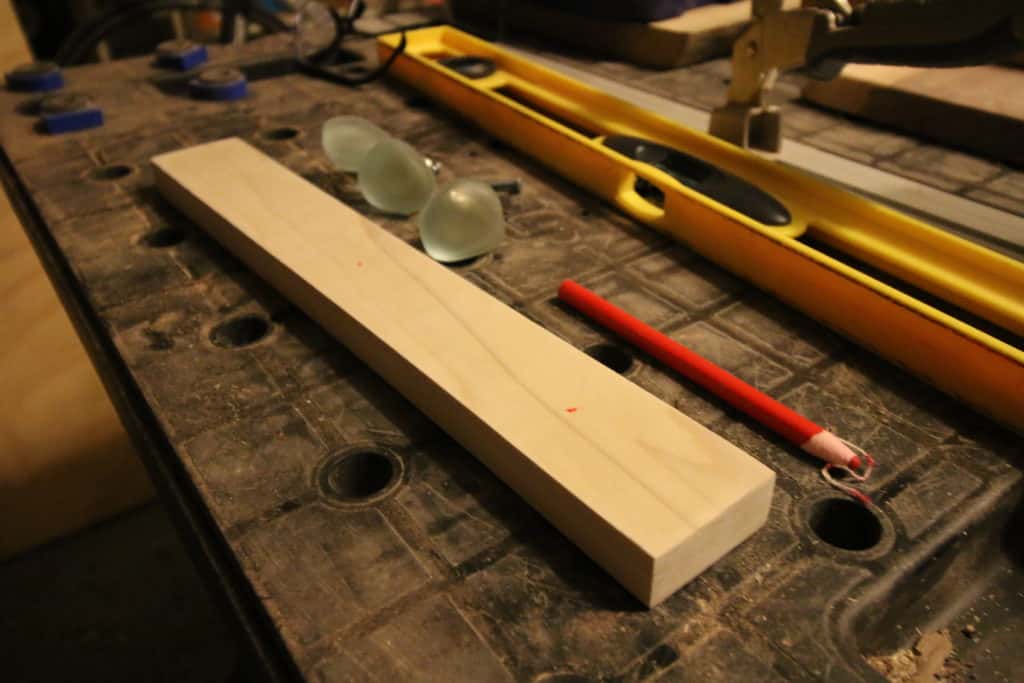 We were going to use three knobs that we had picked up at last year's Haven Conference. To use them on the wood piece, we drilled a hole for each one. Then, since we wanted the board to be flush against the wall, we used a drill bit that was the width of the screw heads and created a slightly bigger hole just at surface so we could countersink the screw.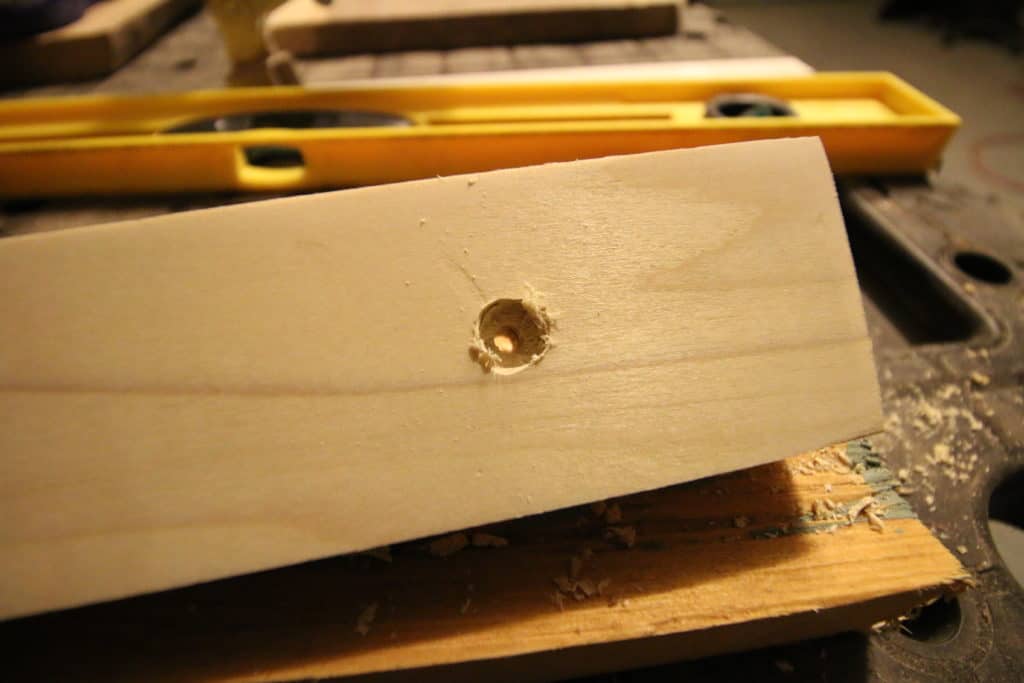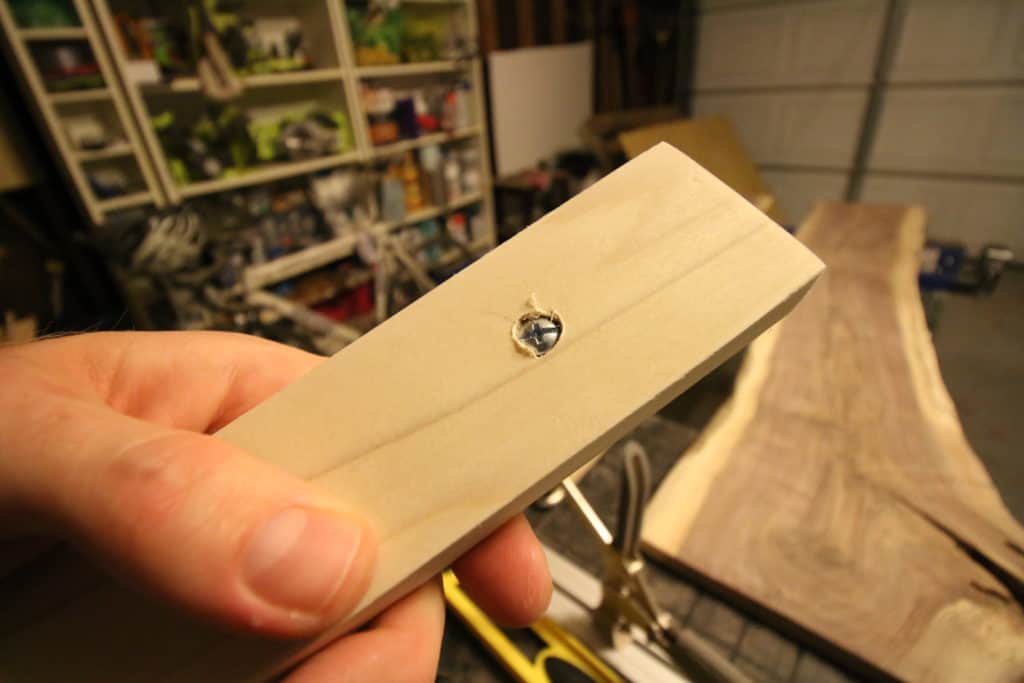 Since we are going to be doing the rest of this room soon, we didn't want to make the wall hooks a permanent feature in the room, so we used Command Strips to hold it up. As a little trick, we folded the tab of the strip up just a little so that you can't see it, but you could slip a knife or something flat under the board and release the tab, so it can be cleanly removed.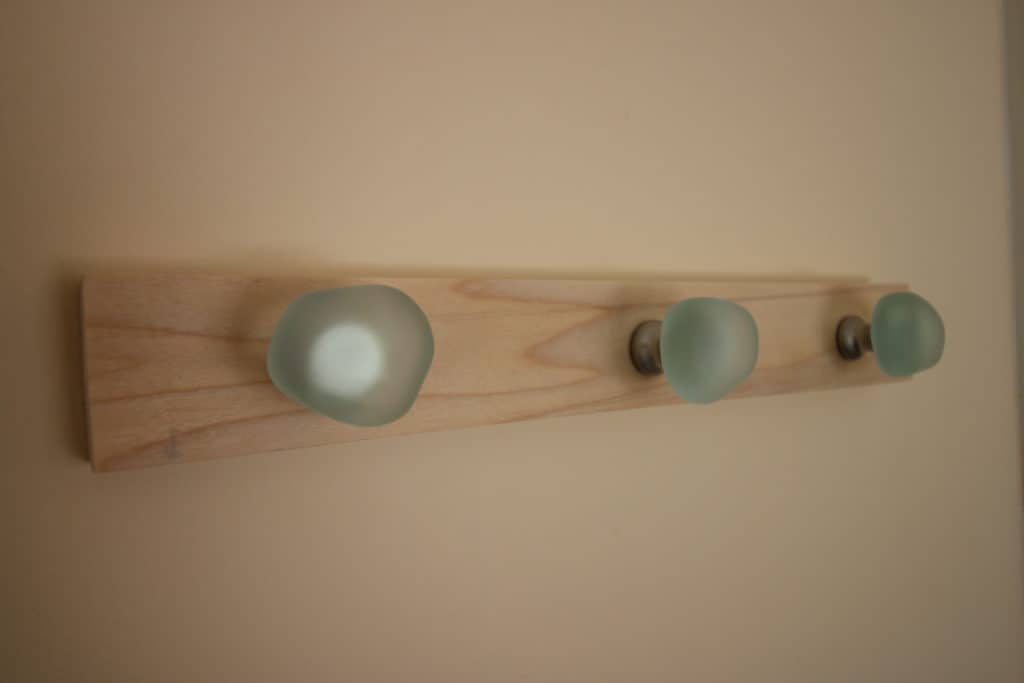 These quick DIY wall hooks are nothing fancy, but my mom always has stuff to hang, so this will absolutely serve the purpose until we create a permanent solution. Just goes to show that you can make something functional very easily!