My wedding ring was WAY too big. No way to sugarcoat it. When we went to the jeweler to pick it out, they sized me with their generic ring sizer. Problem was that the type of ring I ordered was a specific brand and was their "comfort fit" band, which means it has smooth edges and slides easier. Well, that makes a big difference on the size of the ring.
Luckily, the ring company, Triton, says that if you ever have a change in ring size, they will replace it for free. The type of metal I chose can't be resized, which means they have to send me a new one. That was hard for me to swallow because I knew I would lose the ring we got married in, but I'd rather lose it to get one that fits than lose it somewhere like the ocean. Unfortunately, to ship the old ring back to the company and have them ship me a new one and then have it engraved was going to take 3-4 weeks. I got used to wearing a ring really quickly, so I needed something. That's when I turned to the Qalo Ring.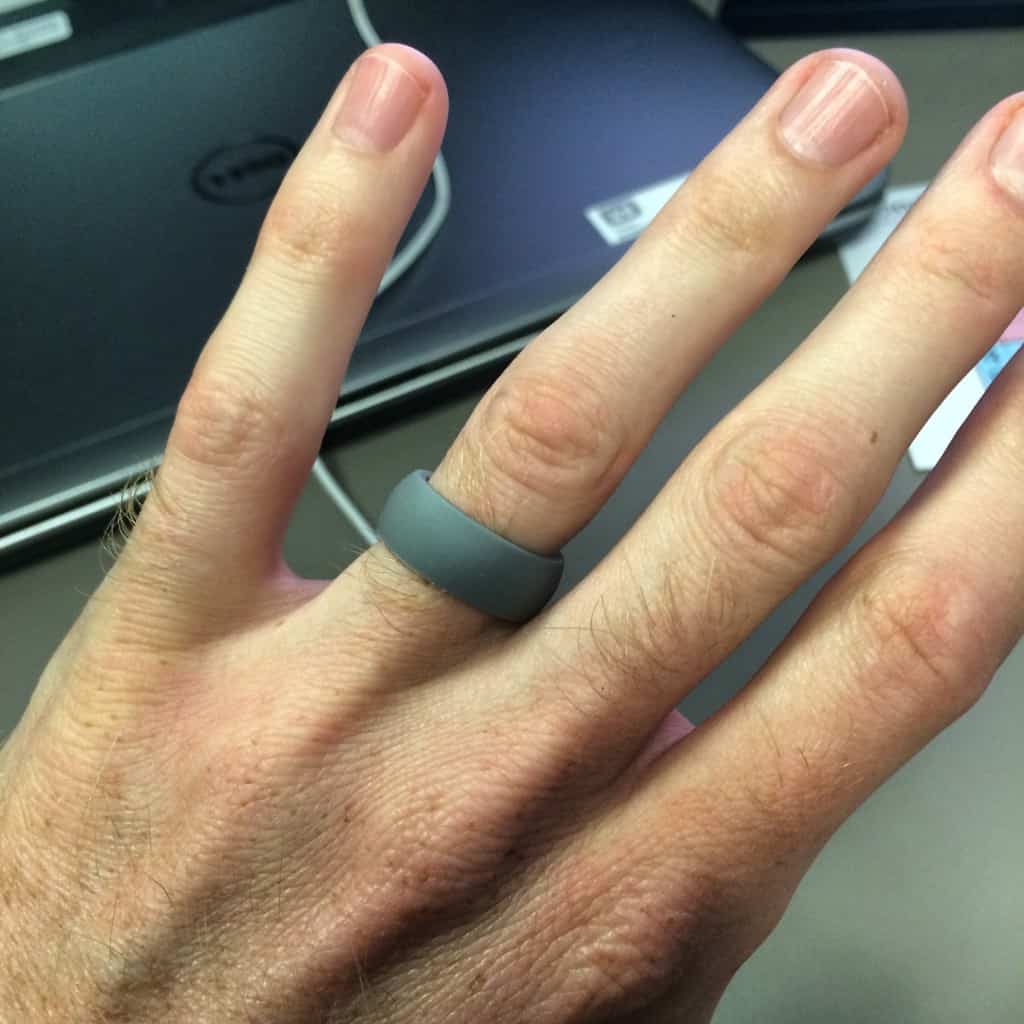 I had seen a friend of mine get one of these for doing mud run races and things like that, so I looked them up. They are only $19.99 with awesome reviews and a wide variety of colors. I got grey, because it most-resembled a real ring, but they have cool colors like avocado green. They are aimed at people with "an active lifestyle." That could mean athletes, firefighters or construction workers. Basically anyone that uses their hands a lot and doesn't want to risk their ring falling off or getting in the way.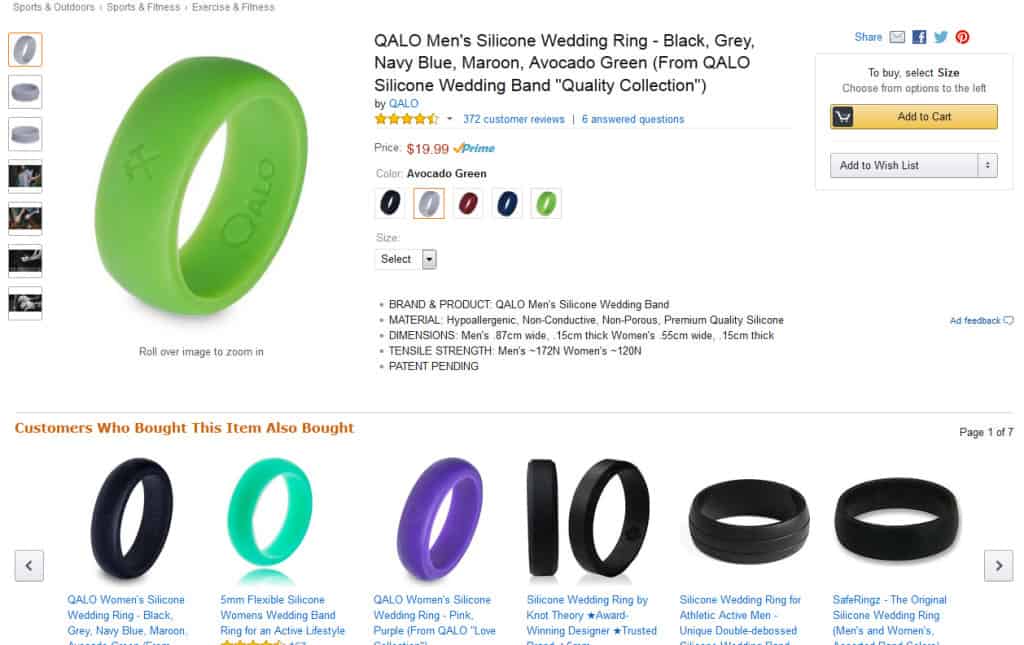 I read in the reviews that they run a little bit small (maybe big?). Basically, I wear an 8 1/2 and I ordered a 9 that fits perfectly. It sits on my finger and isn't tight, nor does it have any inkling to fall off. It's not noticeable at all while on my finger. It's basically weightless and I forget I have it on. It's great while doing activities too, like throwing a football or doing work outside.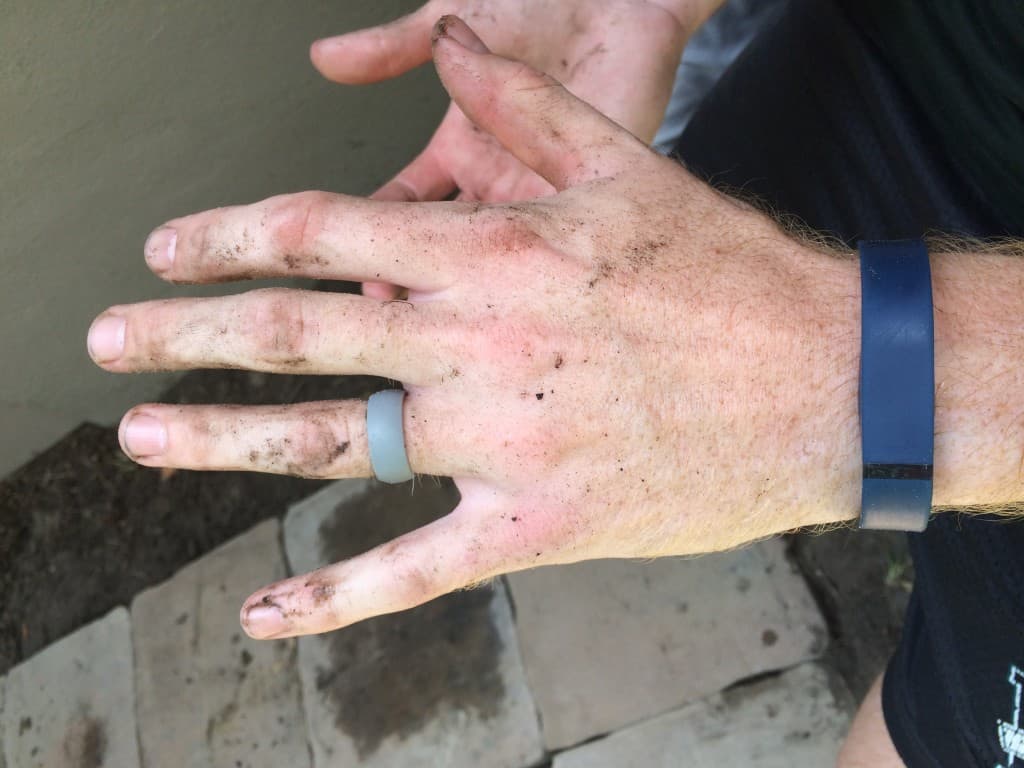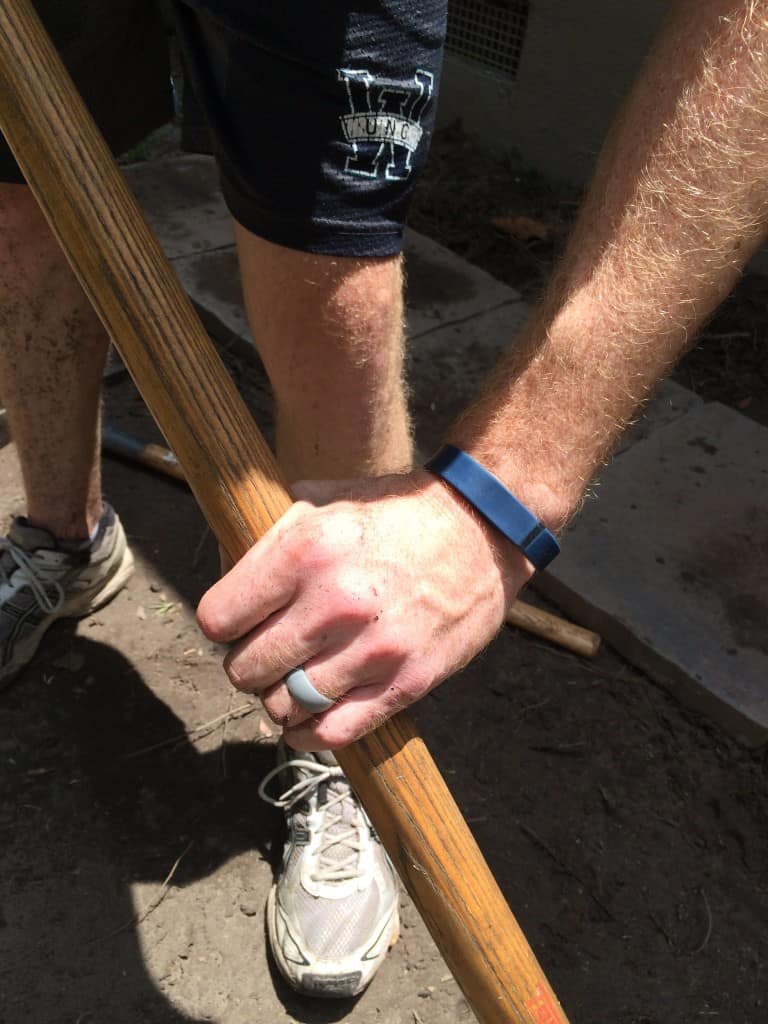 The Qalo Ring is pretty great for me as my fill-in ring. I will happily be wearing my real wedding ring when it comes back in, but as a temporary ring, this is perfect. And I'll definitely be saving it for whenever I do an activity where I don't want it to get in the way or risk losing it. They make women's rings too that are a little thinner, so everyone can get in on the fun!
*Note- we were not paid to endorse this product. I found it via word-of-mouth and decided to give it a try. But if they want me to endorse it, I wouldn't say no!