I am back today with some exciting eye candy for you – our maternity photos!
We actually shared how we DIYed our own maternity photos while on our babymoon in Bermuda. I am so glad that we did that photoshoot and that we DIYed it to save money.
However, I was set on having squishy newborn baby photos taken of our son when he was born. I quickly realized that most local photographers offered those photos in a package deal with maternity photos as well. So, we ended up getting these professional photos taken!
Our photographer is Mandi from Brown Eyed Girl Photography and she is wonderful. She was sweet and flexible working with us. We are so excited for her to take newborn pictures for us in October!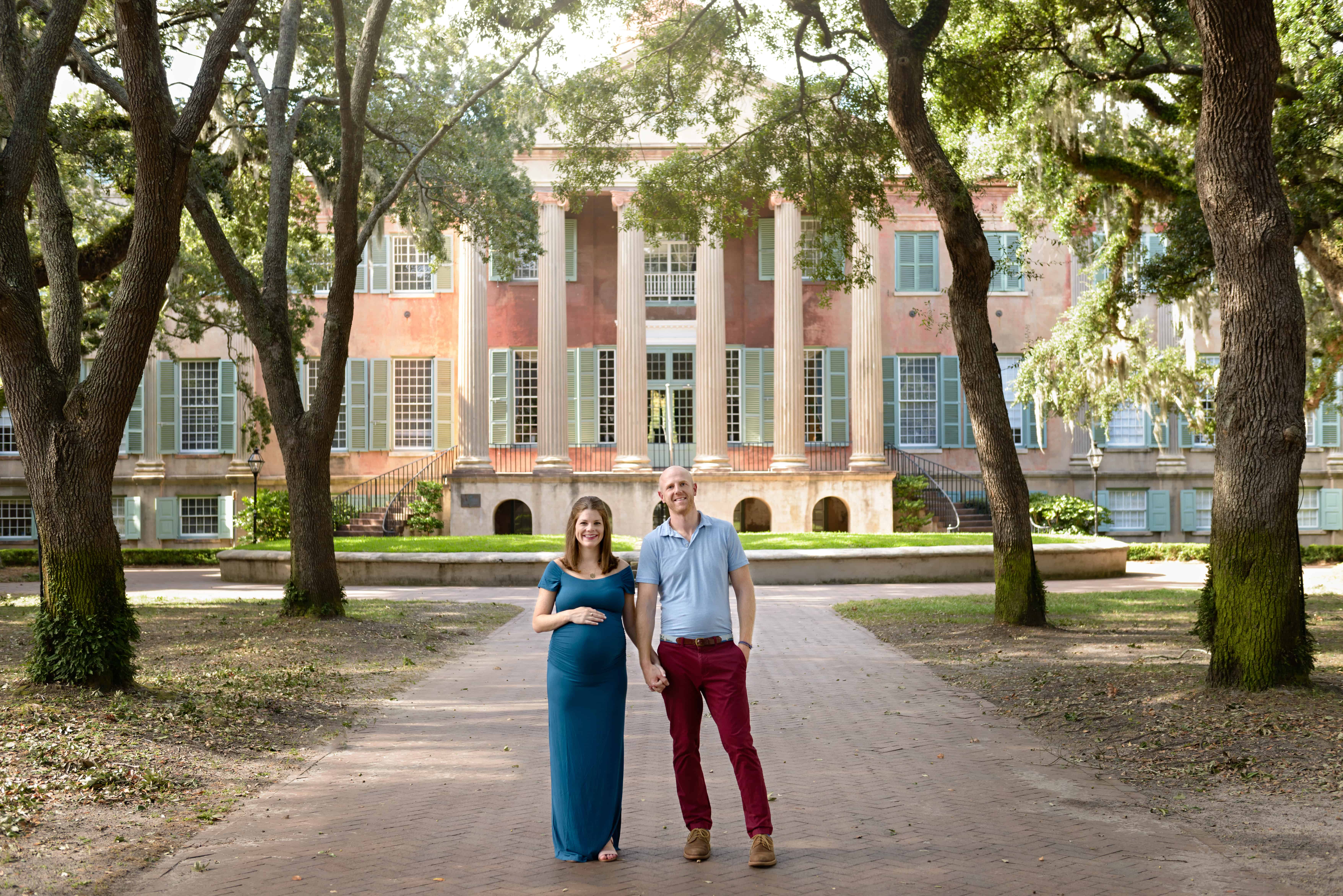 The setting for these photos is the College of Charleston campus. It is actually where I got my bridal portraits taken, too! It is one of my very favorite spots in the world.
Walking thru the College of Charleston cistern is when I decided that I would attend the College of Charleston and move here – and over eleven years later here I am still living here and growing a family!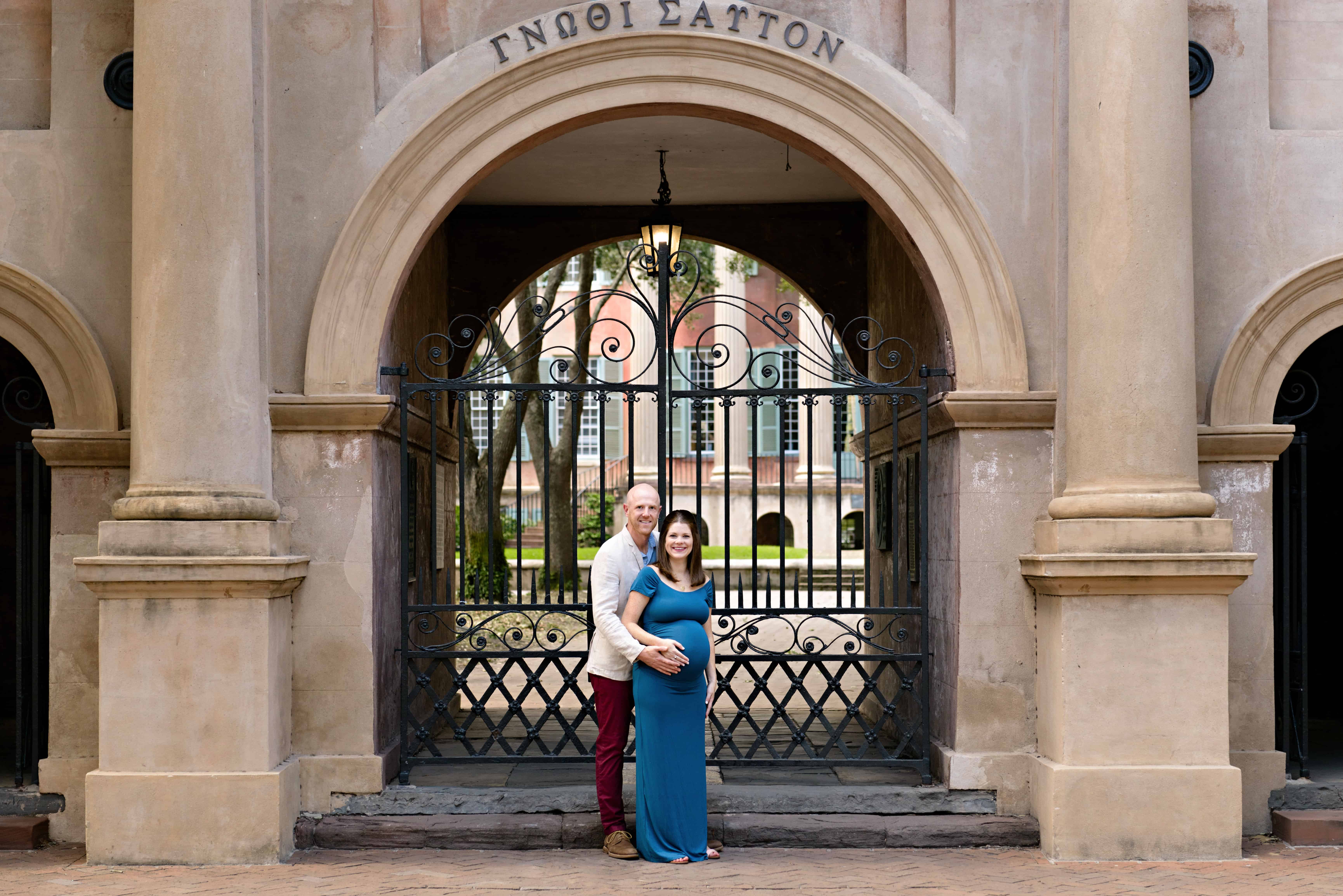 The gates above are Porter's Lodge. You walk through these gates into the college as a freshman and then walk out them again on graduation day. It's pretty magical!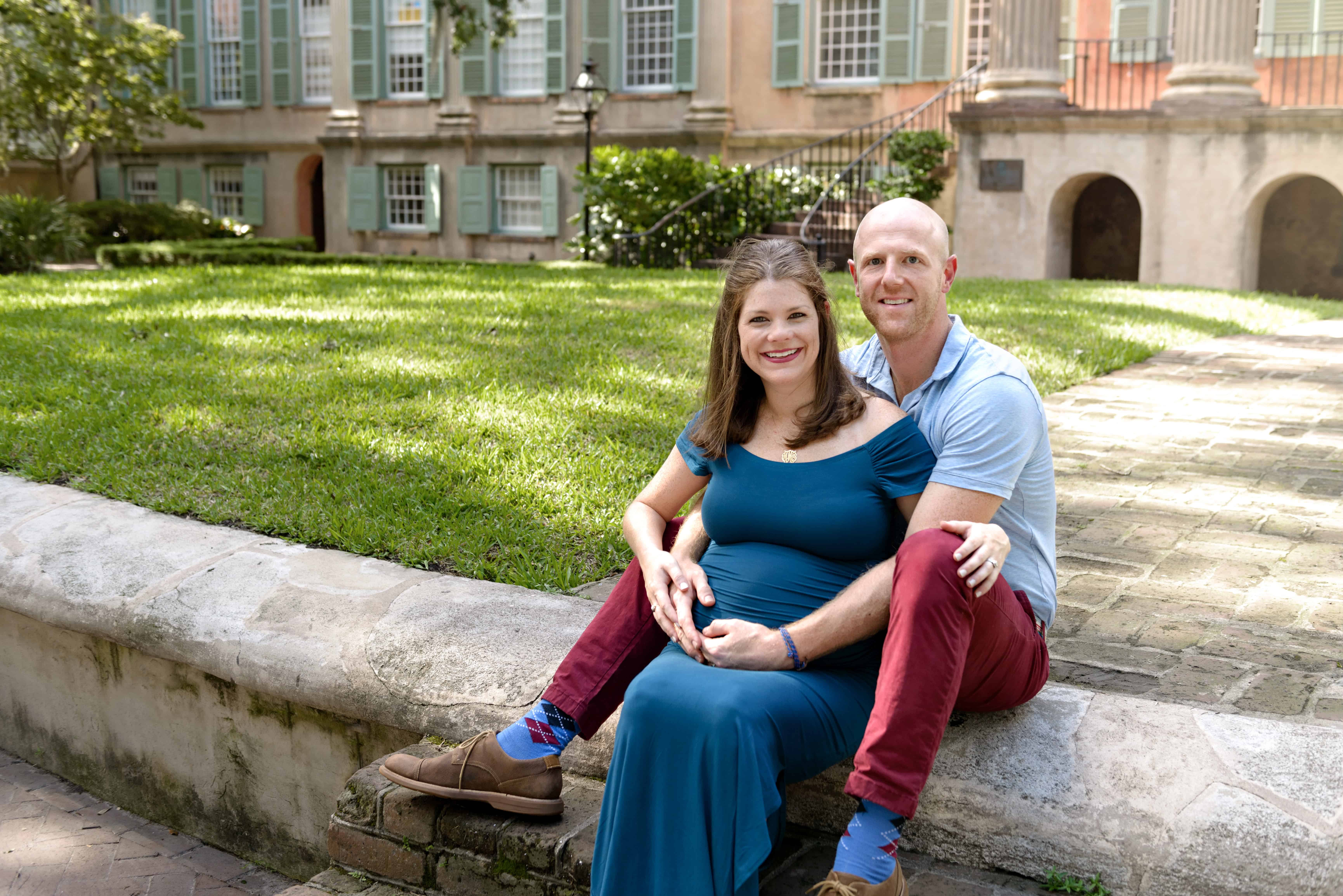 I love all of the green shutters. We actually took these photos the day after Hurricane Florence was supposed to hit us and the shutters had been closed all week! They were opened about an hour before we took these portraits.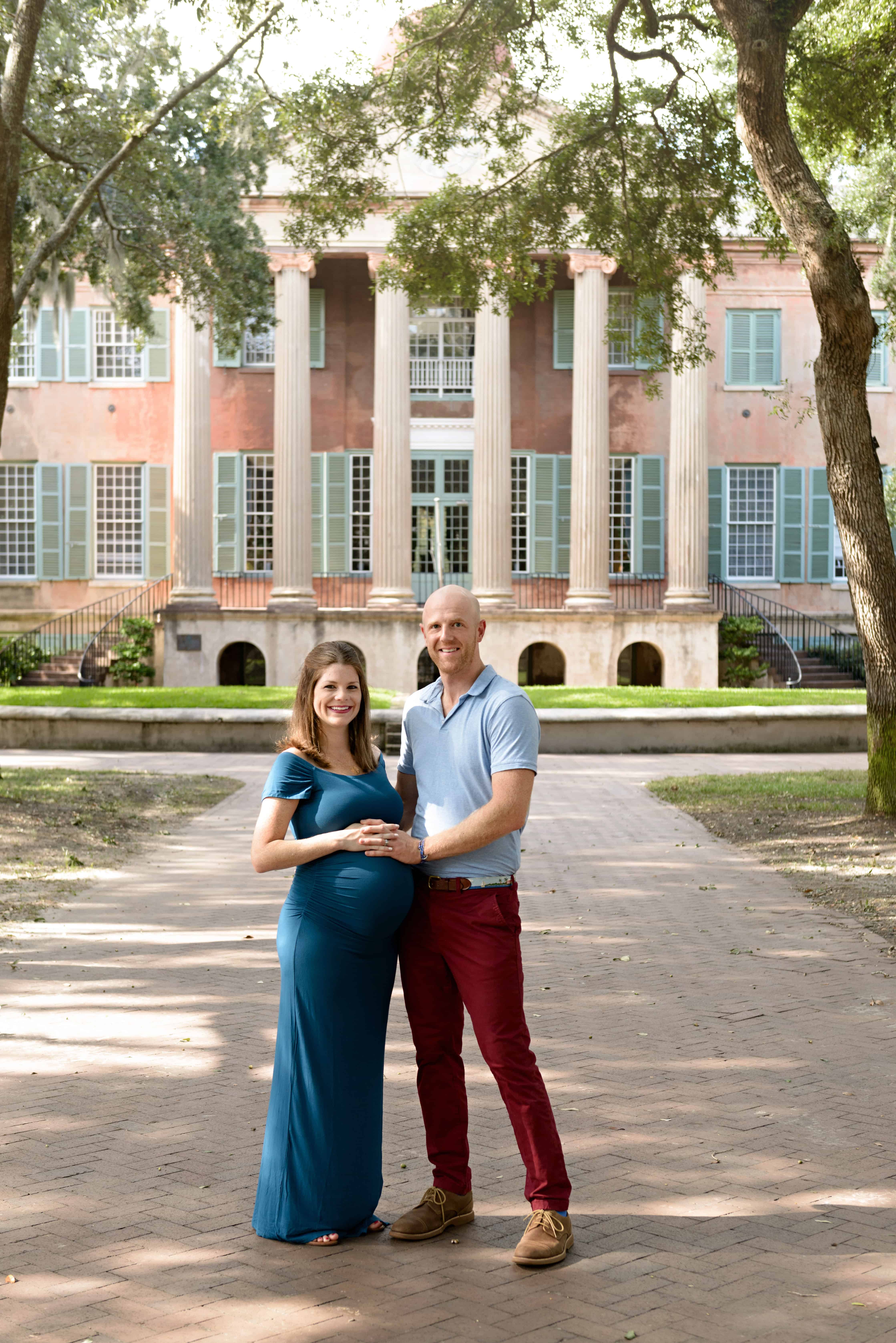 My dress was $30 from Amazon. I was nervous about what to wear, but I am really glad that I went with something longer and solid colored!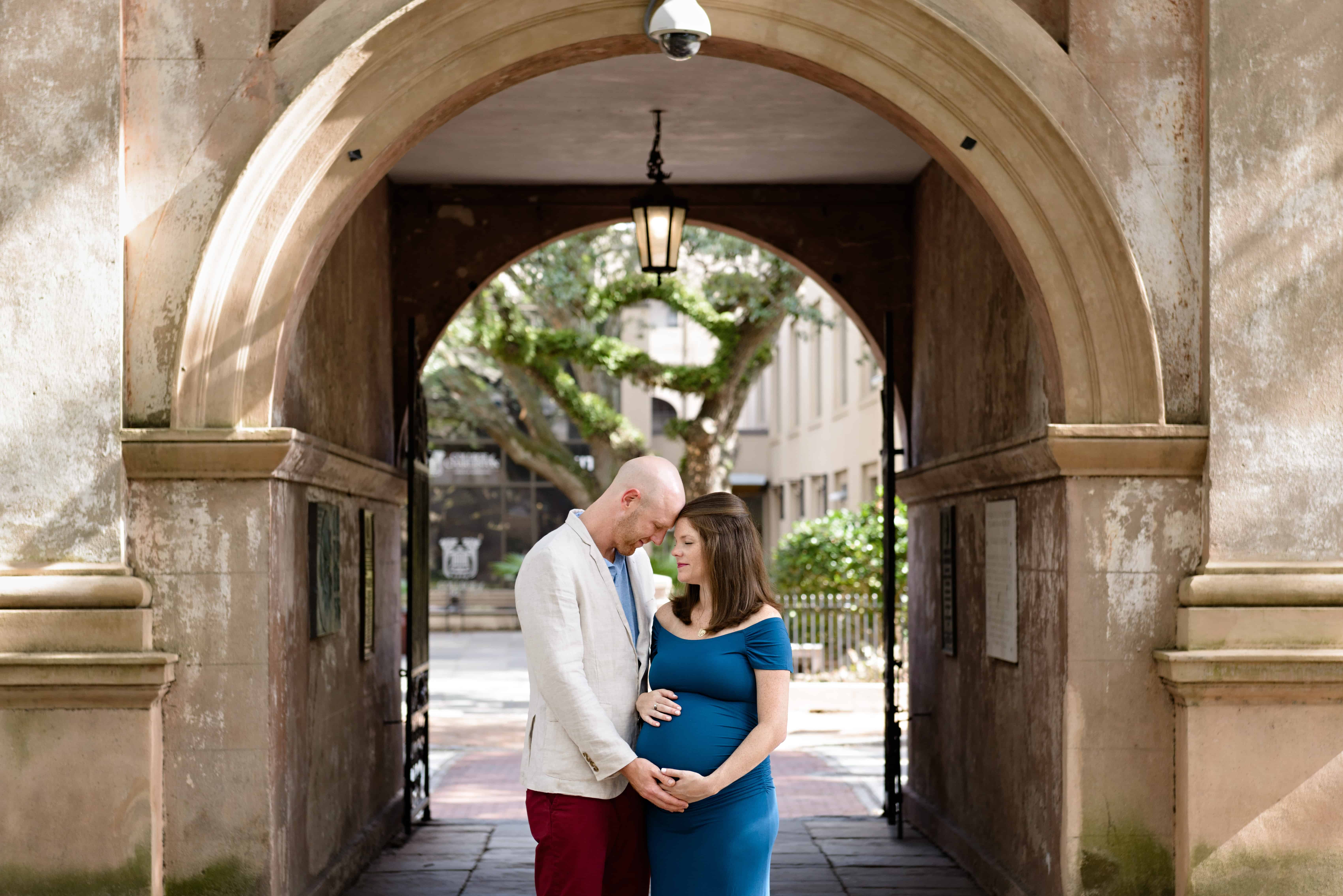 It was pretty hot and sticky, even though it was early in the evening. That's what you get in September in South Carolina!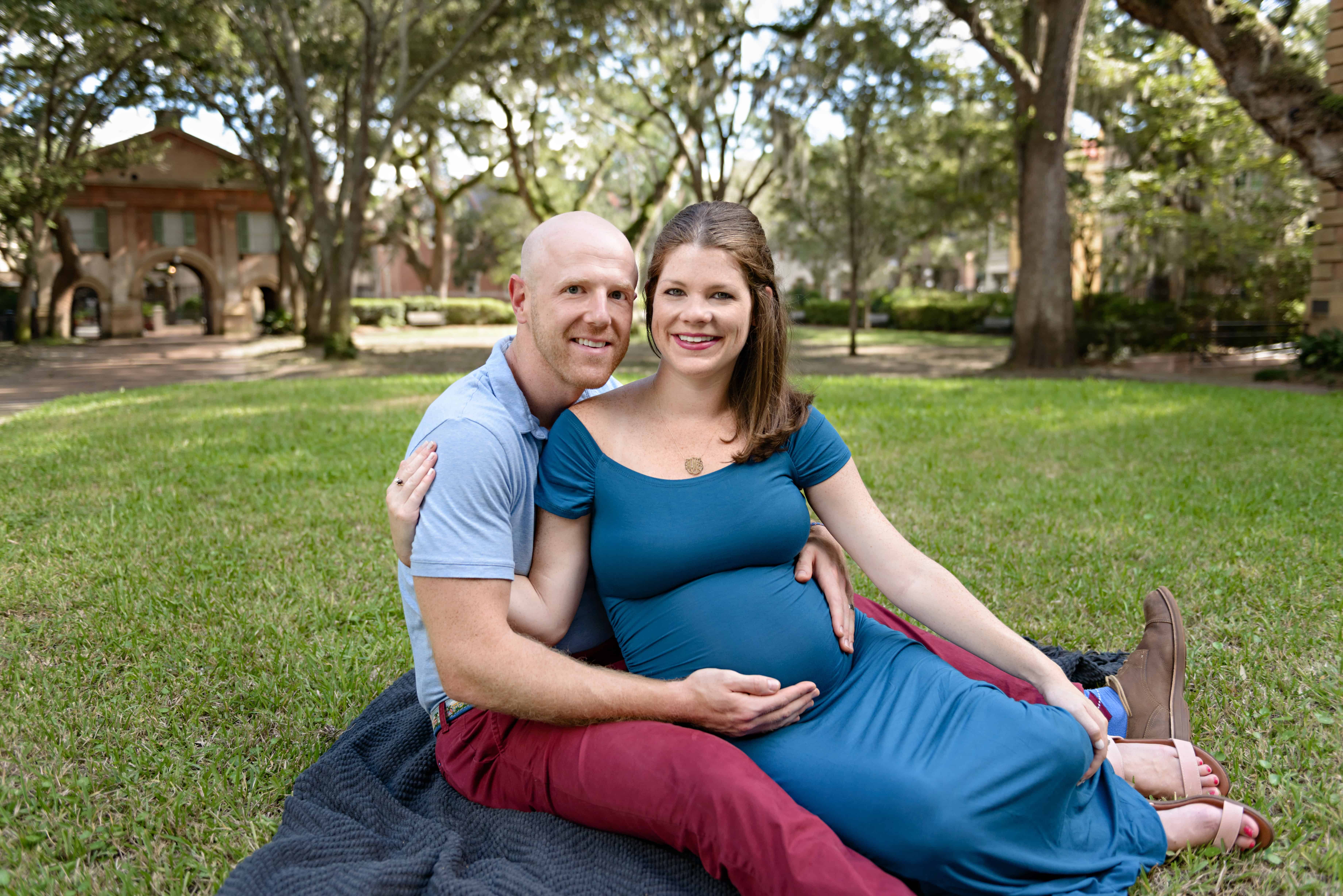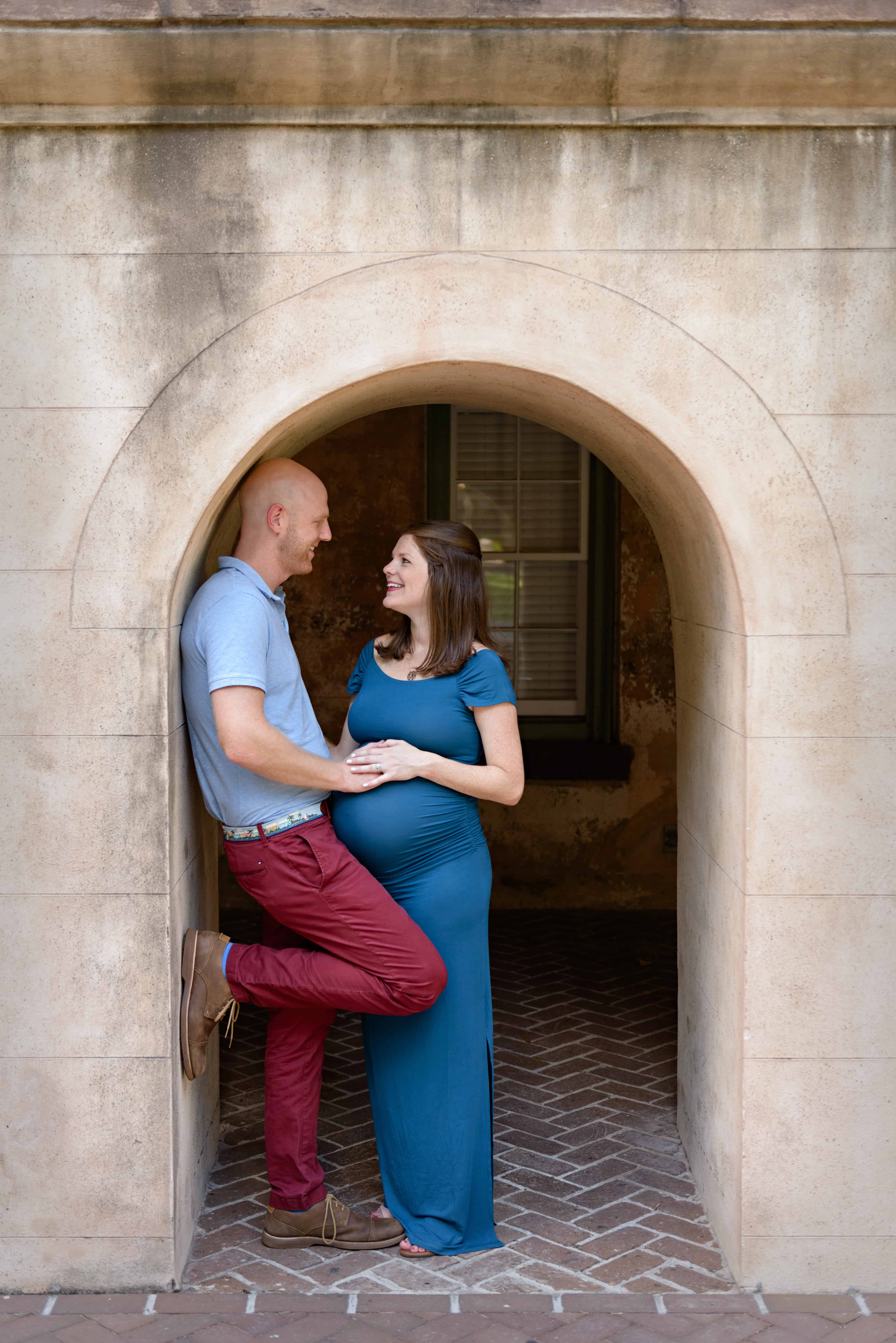 I was 34 weeks pregnant when we got these pictures taken. I definitely could have taken them sooner, but am glad that we waited until after 30 weeks to get maximum bumpage. Even writing this two weeks later, I feel a lot more uncomfortable than I did at 34 weeks, so I would say 30-34 weeks is the perfect time to take maternity photos.
I am so thankful to have these photos and so glad that we got them done. Now, just to decide what to do with them! Any suggestions?