We are so excited to be playing in another One Room Challenge – a twice annual event where bloggers makeover a whole room in their house in just 6 weeks! We are so excited to be making over our Laundry Room this time! I am nervous because as I write this, we really haven't done anything to prepare (usually by the time we start blogging I've got at least 2 weeks of content done!) and we are going out of town for a week in the middle. Eek! We will see how this goes.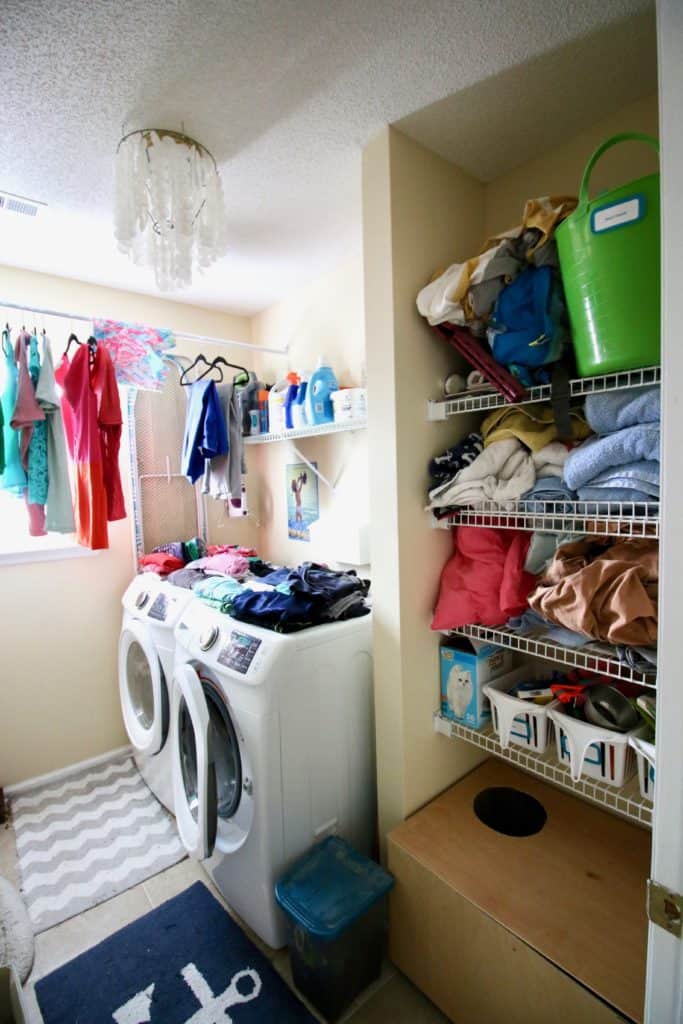 Our laundry room is really a blank slate. Tan walls, popcorn ceilings, wire shelving. I am excited to infuse some fun and function into this space. The overall feel will be blue and white, mimicking the rest of our home. I am going to layer in natural wood tones, as well as woven and metal textures to give this space a layered look. Hopefully it is pretty straight forward and turns out to be really functional for us.
Laundry Room Design Plan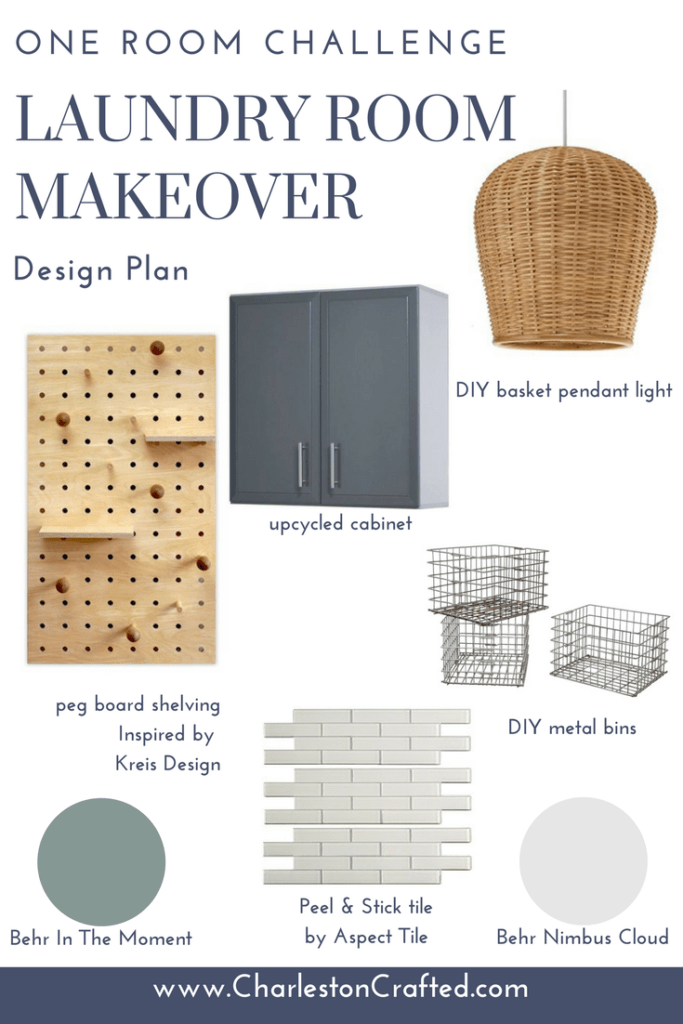 Scrape the popcorn ceiling
Remove all existing shelving
Paint the walls and ceiling
Add new custom wooden shelving
Add a custom counter top
Make DIY bins and an organization system for the shelving
Hang a (reclaimed) cabinet) & re-hang the drying rod
Replace the light fixture
Add a decorative touch to the big white wall
Accessorize!
I am really excited for this project because it will be a huge functionality boost for us, and it's one of the last rooms in our house that is still in OG condition. Y'all, what am I going to do once I run out of rooms?!
Hanging and painting a reclaimed cabinet
Be sure to check out all of the other bloggers participating in the challenge!