Our laundry room is not huge, but it luckily also includes a great linen closet area. Because of that, we were able to turn the linen closet in our master bedroom into a sweater closet! In this space, we want to keep a few extra towels, sheets, the carpet cleaner, beach towels, and some pet supplies.
We already shared how we made this oversized pegboard storage shelving, but we also wanted bins to go on each shelf for a cohesive feel. We did a DIY workshop with M-D Products at Haven and really got excited about their metal sheeting.
So, we were so excited to use some of their sheet metal to make custom storage bins for this space.
Here is everything we've done for our Laundry Room makeover so far:
Hanging and painting a reclaimed cabinet
Be sure to check out everyone in the One Room Challenge here!
DIY Metal Storage Bins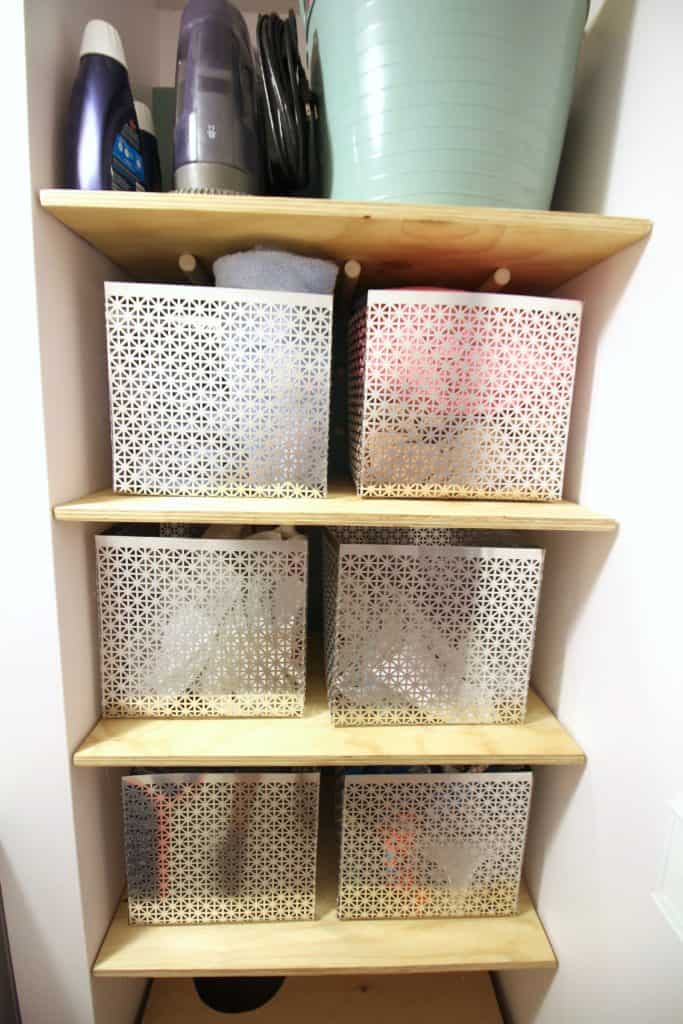 What you need:
Tape measure or ruler
Straight edge (IE scrap wood)
What you do:
Decide on the measurements of your bins. You'll need a height, width, and depth.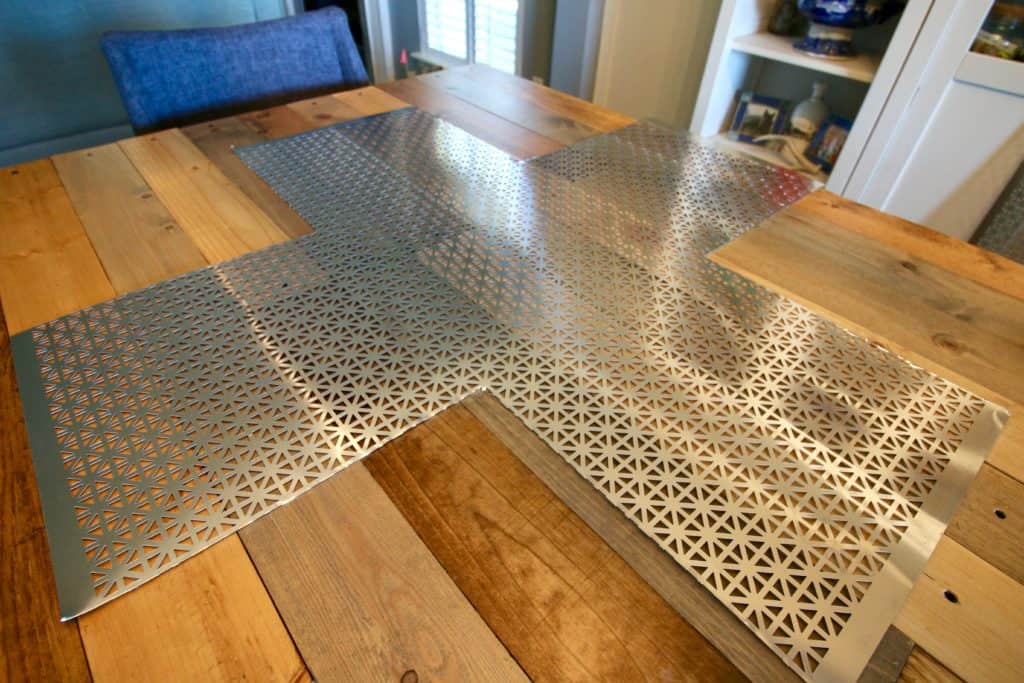 Design a X shape using those dimensions and use that shape to decide what size metal sheeting you will need. It will need to be the size of 2x the height + the width in one direction and 2x the height + the depth in the other direction. Our bins are 12″x12″x12″ so they needed to be 36″x36″ metal sheets.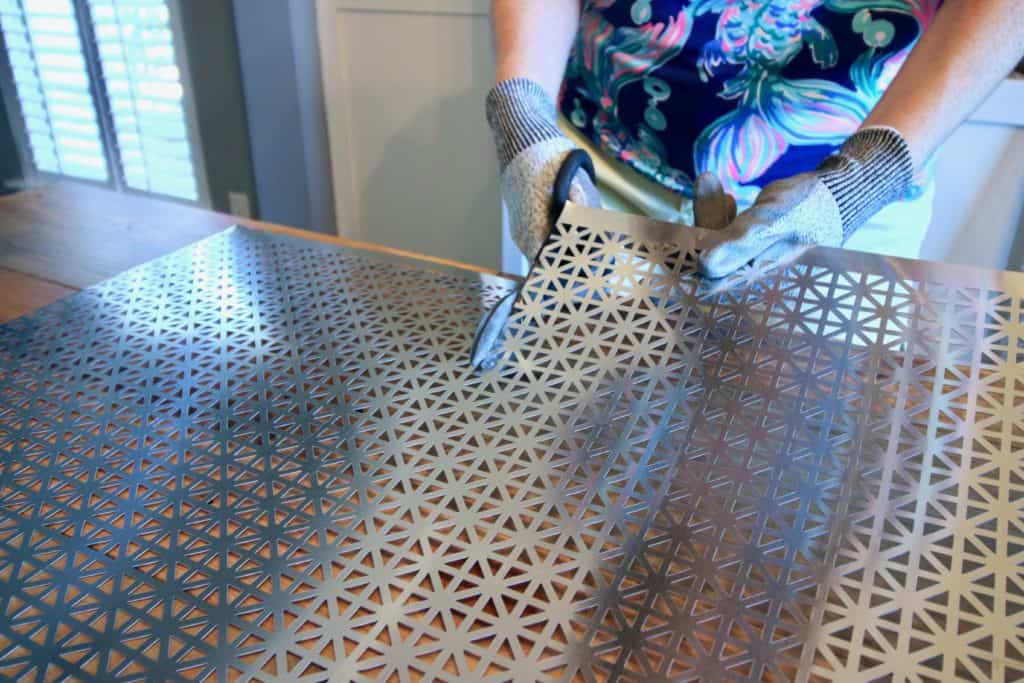 Use metal snips to cut your sheet into the proper size and shape.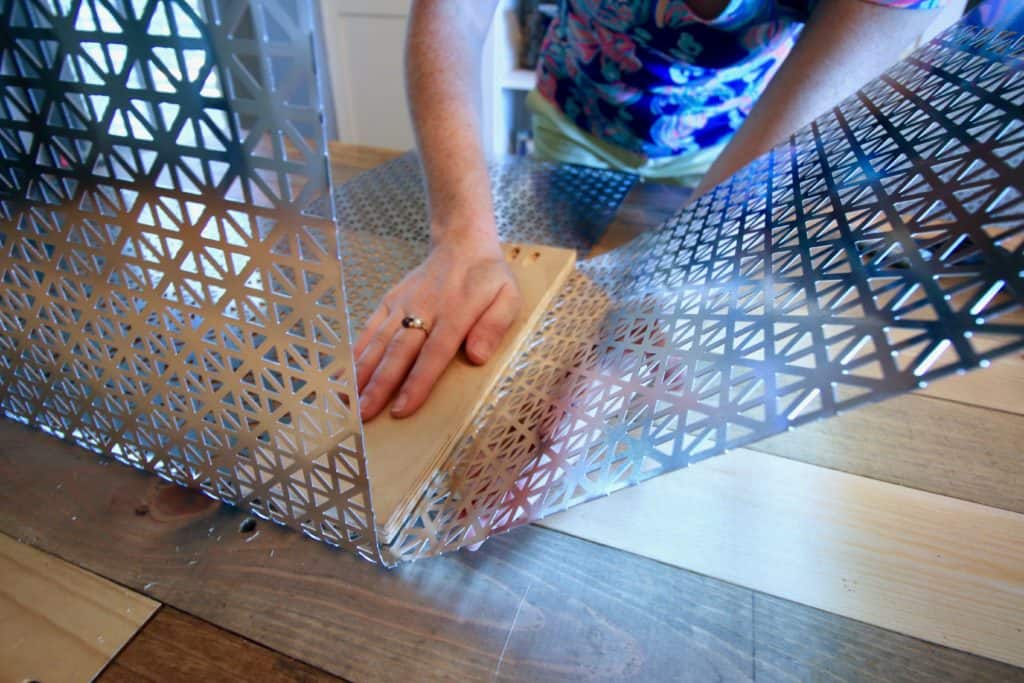 Use a flat edge to fold up the size and get a crisp fold.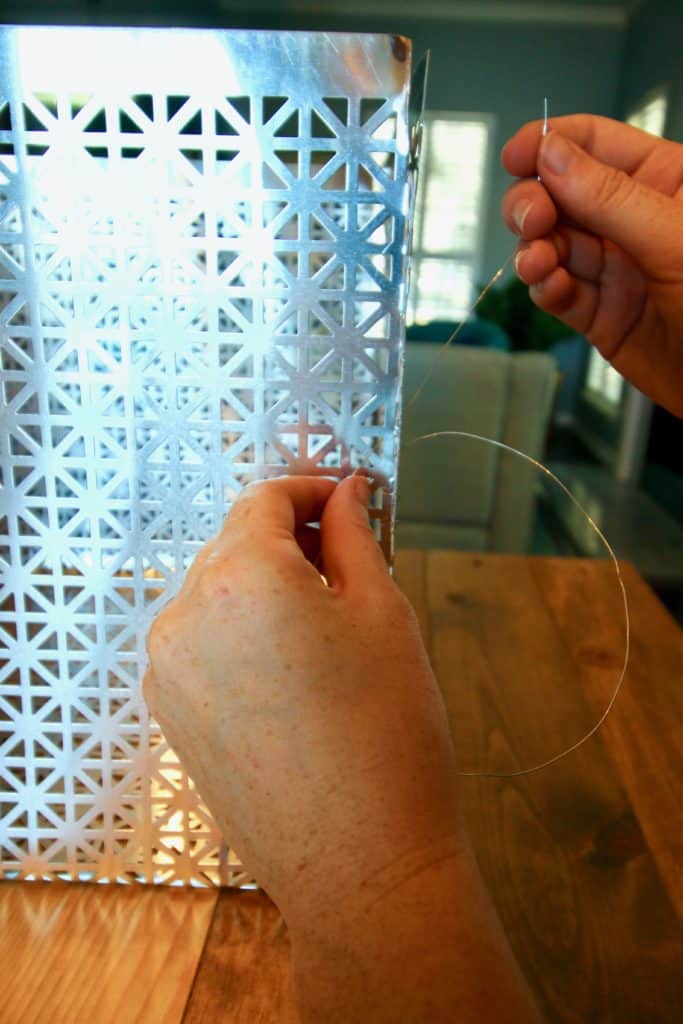 Use floral wire to sew up the edges.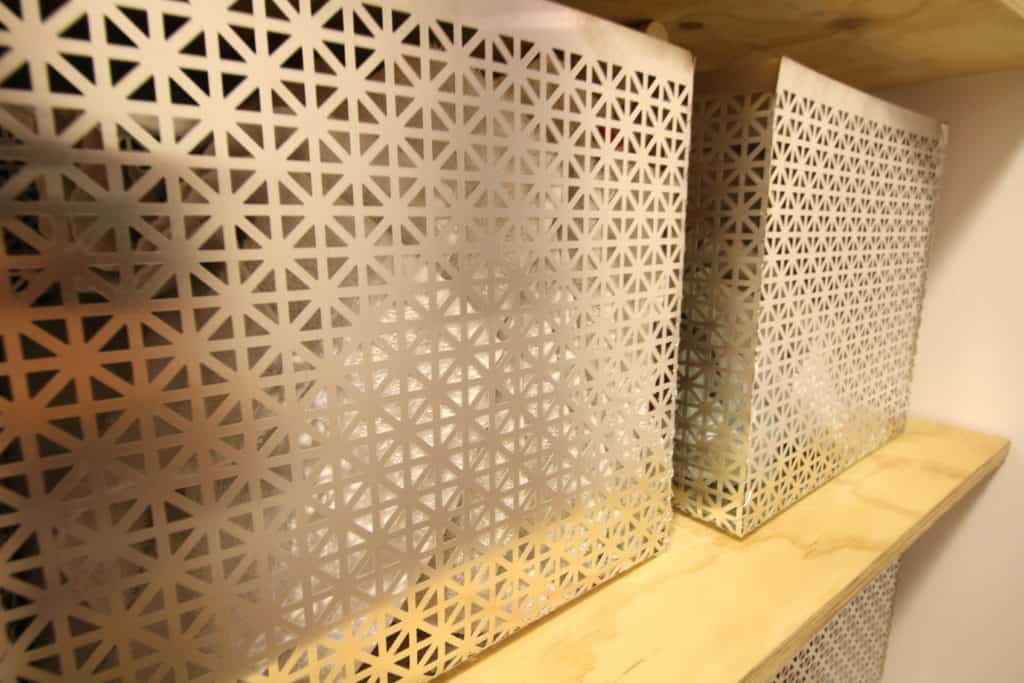 Enjoy having a more organized space!
I summarized the process in this video:
We love these DIY metal storage bins and the crisp look that they bring to our linen area. And we love that our laundry room is almost done!
What have you been working on lately?