Live edge wood projects are all the rage in many different decor styles. Incorporating live edge wood into a variety of styles can enhance a rustic feel or tone down a modern feel. Live edge wood projects can range from very difficult to very simple, depending on if you're doing something like shelves versus an epoxy resin river table. Here's four live edge wood projects that we've done that perfectly enhance our coastal decor.
Live Edge Wood Projects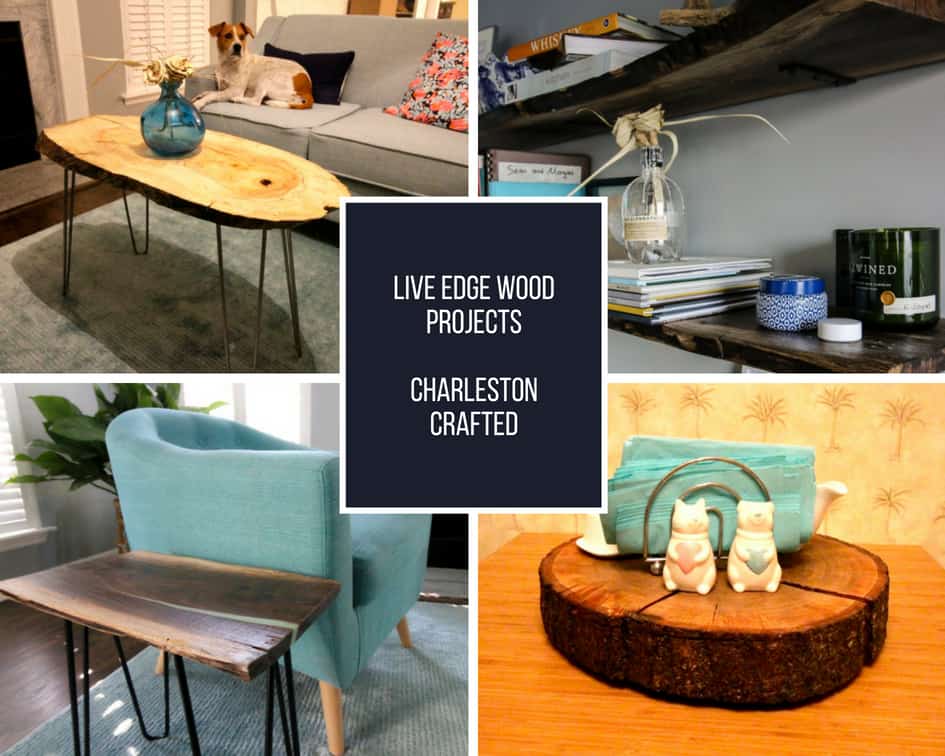 We have a few more slabs of wood that we're going to make some more live edge wood projects out of and can't wait to share them with you. We love how live edge wood pops in our house against our decor and love using it when we can. We hope these projects are inspiration for your next decor project!