We are finally feeling in the groove in our new house. While our "big projects" for the month of August are the master bathroom and bedroom ceilings and walls and getting a contractor to look at some walls downstairs (yay!) we are still working on a lot of small projects every day. Here's the latest and greatest going on at casa McBride: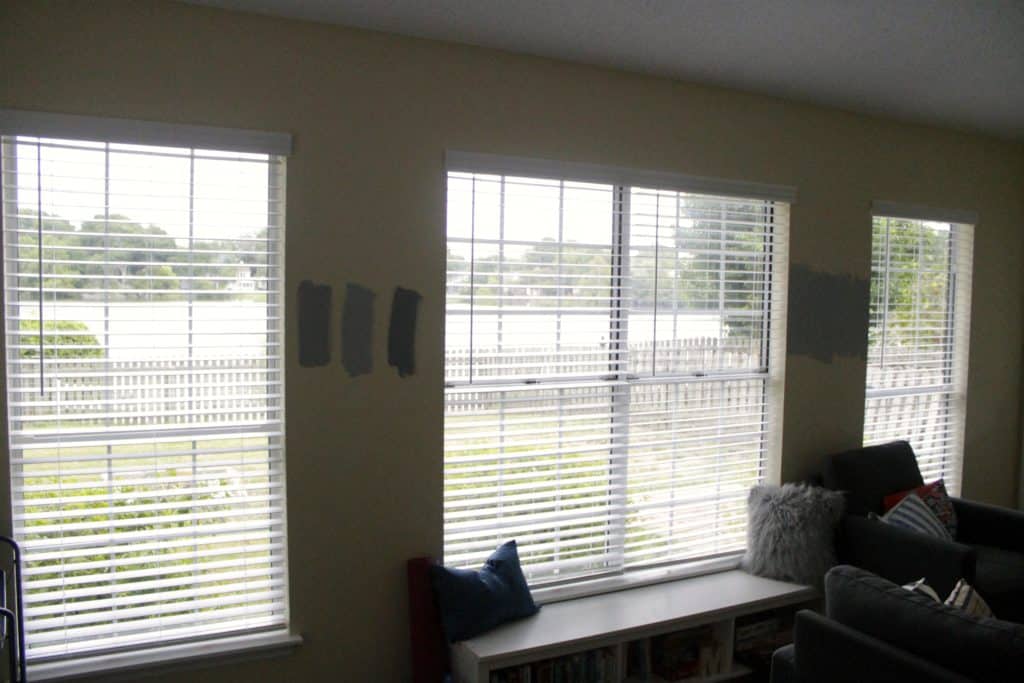 We finally have finished hanging all of the blinds and holy moly will we make sure that our next house already has them. Blinds are super expensive and they were not hard but annoying to order, have shipped, and hang. We got the wrong type of blinds for the sunroom (we tried a thermal blind that was just ugly as sin) and got the wrong lengths and widths for some other rooms before getting it just right. That being said, they look fabulous. Check that one off the list.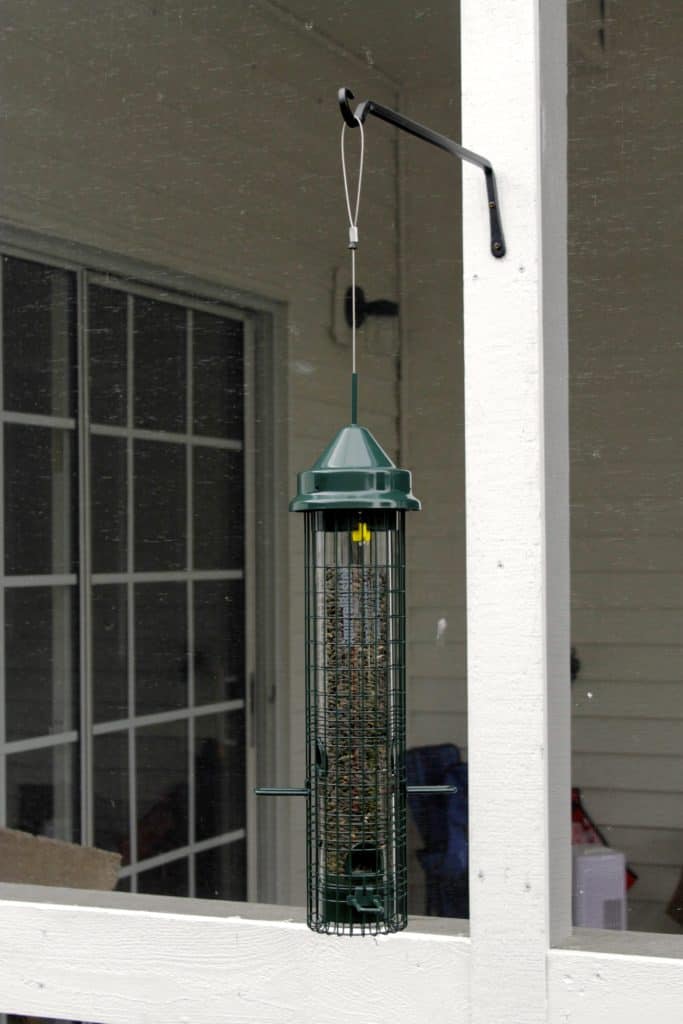 As a housewarming gift, my parents brought me a squirrel proof bird feeder! We decided to hang it off of the screened porch so that we could watch them (and so that Bear could see them too!) We haven't had too many visitors yet but are hopeful that they will start dropping in for the free meal soon.
I also hung up a simple rain gauge. Sean totally doesn't get it, but I think that it is fun to track the weather this way. Now, if only we would get some rain!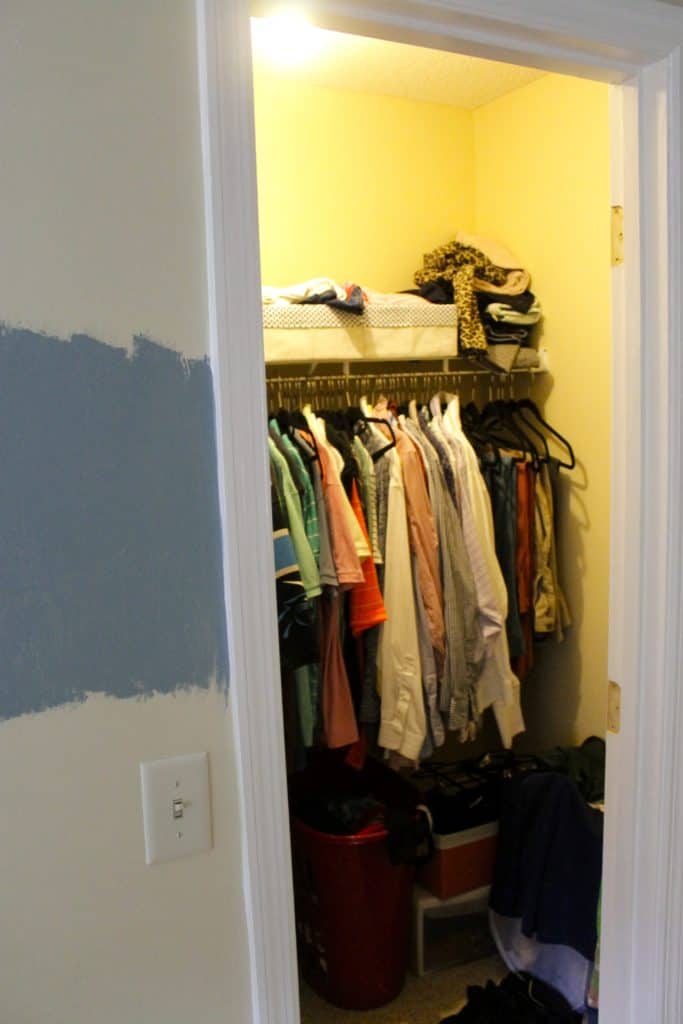 Our master bathroom has 3 doors – one to the bathroom, one to the closet, and one to the linen closet. They all bang each other and are really annoying. Honestly, the closet needs a pocket door, but we don't want to cut into the wall at this point, so I just took the door off the hinges. It is so much easier to get in there and see the clothes that were previously behind the door. Now I am eager to makeover this space!
Sean finally got his grill and he is pumped about it. We have grilled out several times already and are excited to share those recipes with you. He loves his Panthers grill cover, too!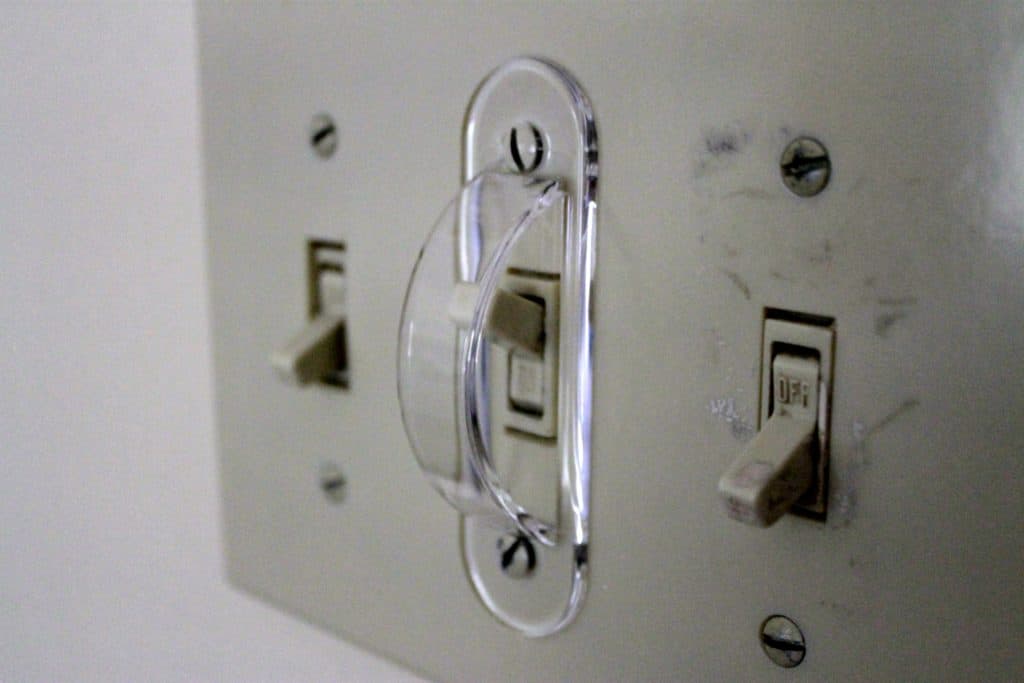 This sounds silly, but the outlet that my alarm clock plugs into is on a switch and I kept dumbly flipping the switch, resetting my clock. So, I ordered a light switch guard. It's clear and not super-obvious, but keeps me from flipping it in the dark. Winning!
While big projects are great, small updates feel a lot more satisfying! We will keep both coming your way 🙂