We have been sort of chilling on lamps around here lately – no new additions, no deductions. We were rocking this rope & cork DIY lamp in the bedroom and we were pretty pleased with it.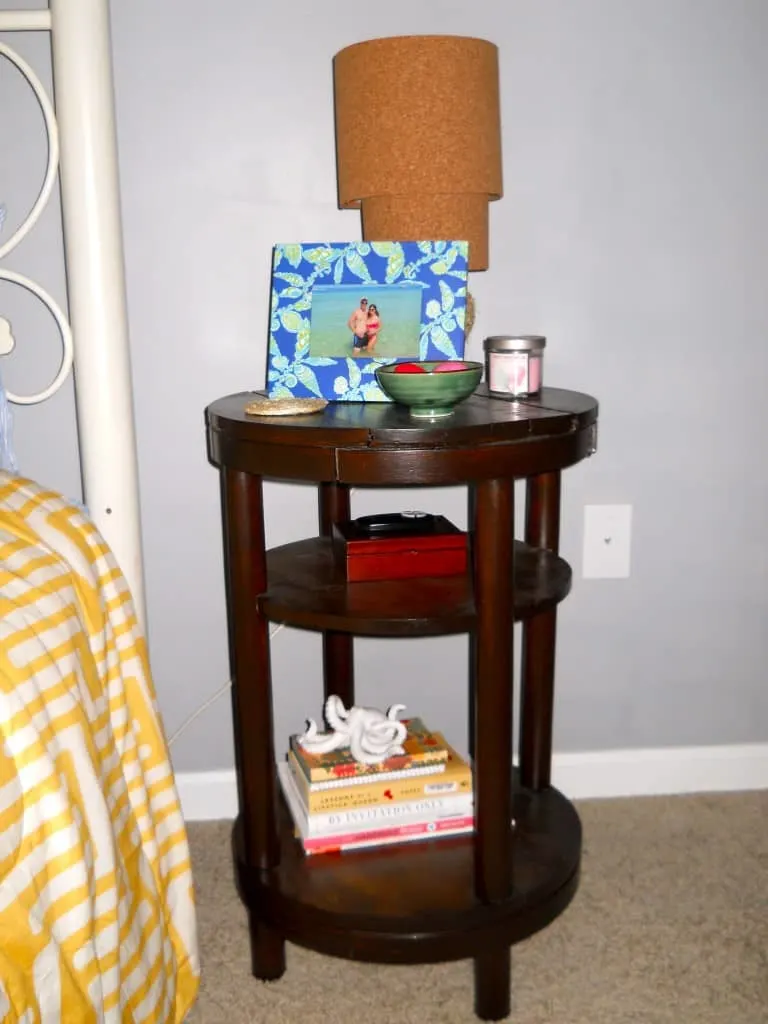 And then, a certain furry creature knocked it to it's demise. At least, the shade's demise. RIP pretty, cork, 2 tiered shade.
So, I did what I typically do and stopped by Target on the way home from work one day. I spent entirely too long perusing the shades before finding this guy. I really dig the geometric shapes and since it's the RE brand (what I consider the "dorm gear" brand at Target) it was cheap – only $15. Sold.
Now you may know where this is going if so you're smarter than me. I brought that sucker home, Sean loved it, we put it on the lamp and got this: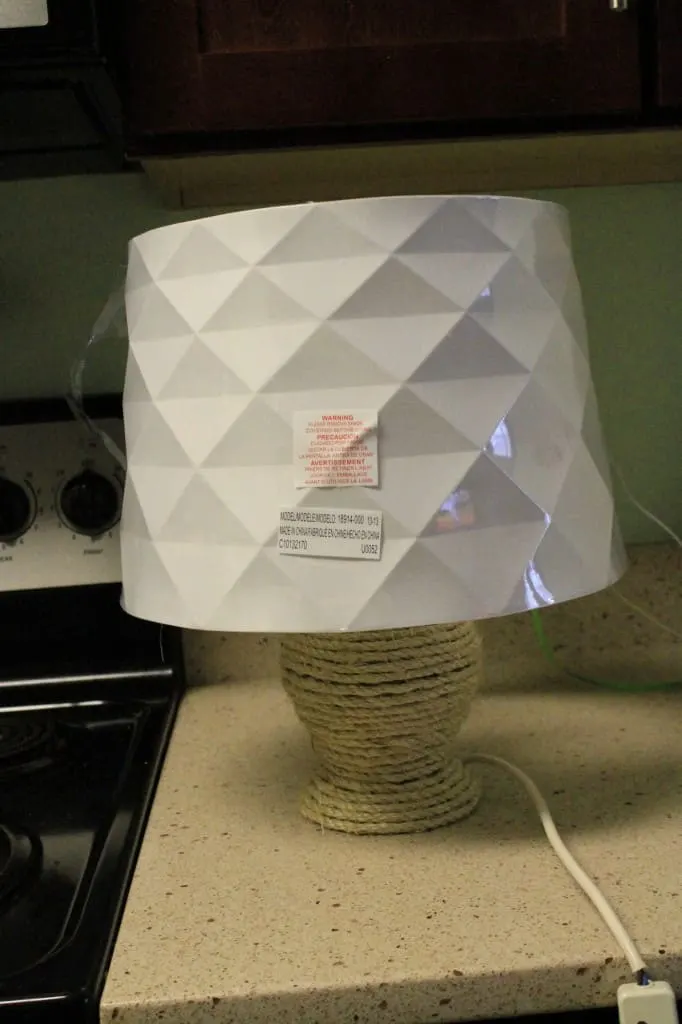 Umm, no. Entirely, entirely too big for the lamp. So, I could have just gone and returned it. But I was already attached. I totally dug the shade. And we had no where else to put it. So I decided, hey maybe I'll get a new lamp instead.
Sean's eyes bugged out of his head. He said, oh no, I have a better idea! He ran onto the porch and brought back this guy. The infamous failed crystal lamp. It was lumpy purple but we confirmed that it worked and looked actually decent (proportionally) with the shade, so I agreed to give it a try ("or just stop hoarding it already.")
I wandered the apartment looking for something to cover it with (it was far too lumpy to spray paint). Sean and I suddenly had the same idea – to cover it with sand! We had sand left over (hoarded) from our coastal christmas ornaments, so I figured, hey it's worth a try.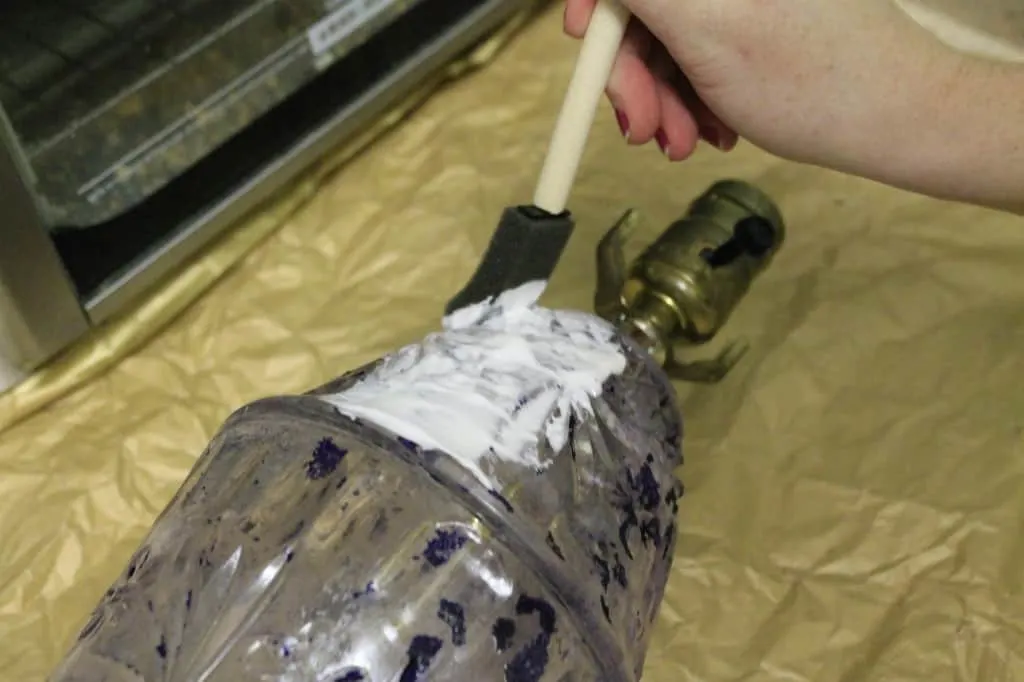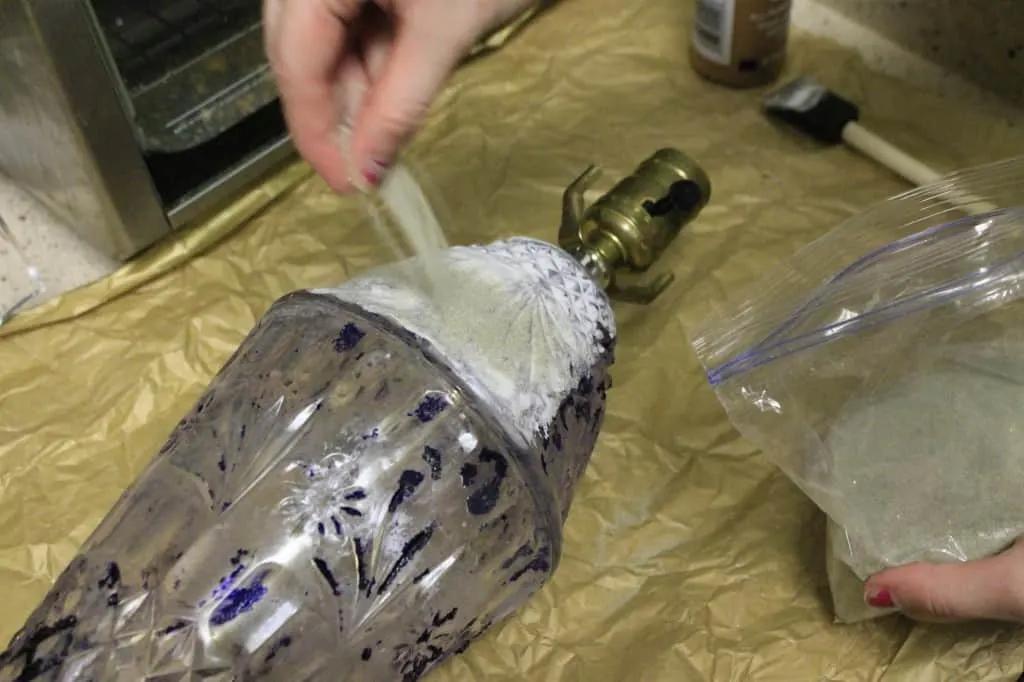 I laid the lamp down and painted a small area with white glue. Then I sprinkled sand over top and pressed it in gently. Then I let that section dry overnight just to see how it turned out. The answer is… badly.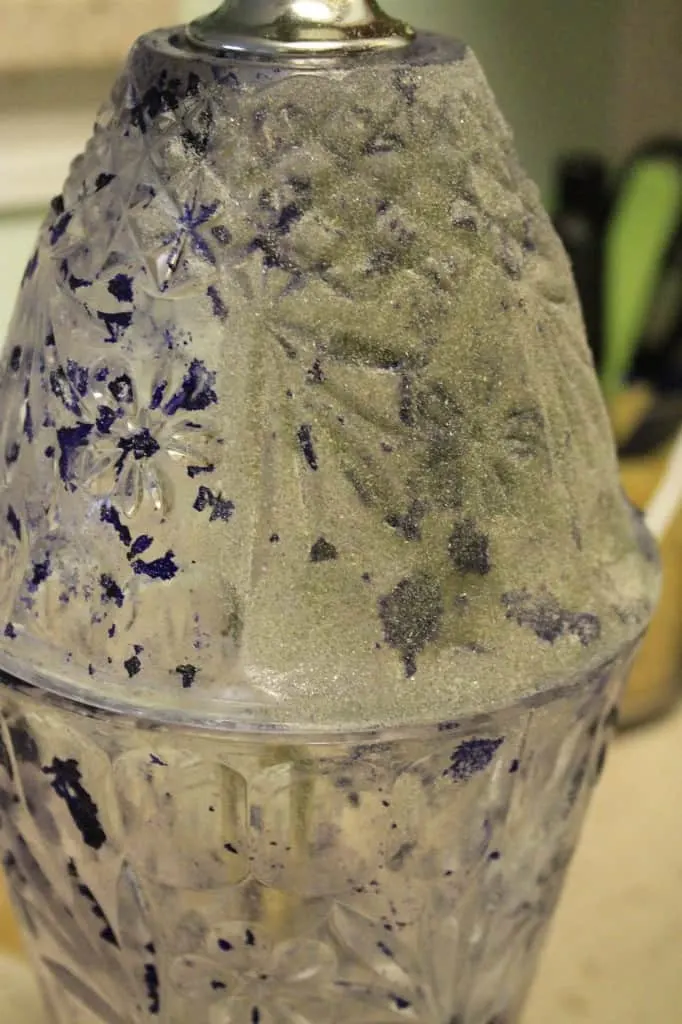 The purple lumps totally showed thru. Yikes.
So, after a bit of soul searching, we decided to just cover it with rope. My fallback guarantee. We used this thick nylon rope that we used as a garland for the tree. We attached it with hot glue to the lamp.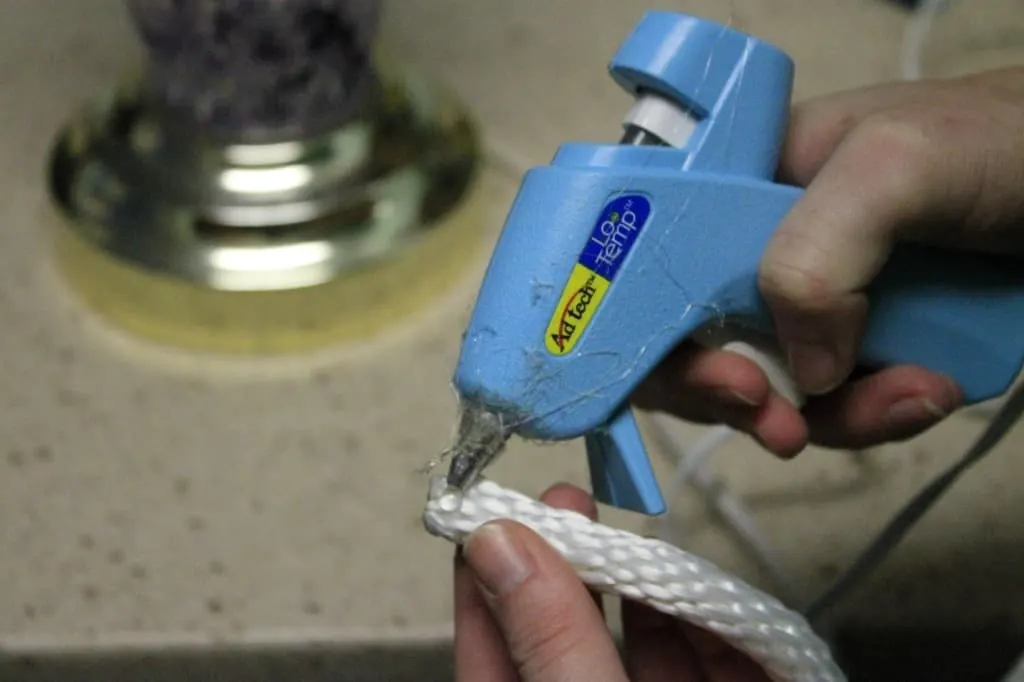 Start right above your plug in the lamp if you want the end of the rope to be in the back. Then slowly wind up the lamp, adding glue to the lamp instead of the rope for best results. We had the greatest success with me gluing & Sean wrapping, but this could easily be a 1 person job.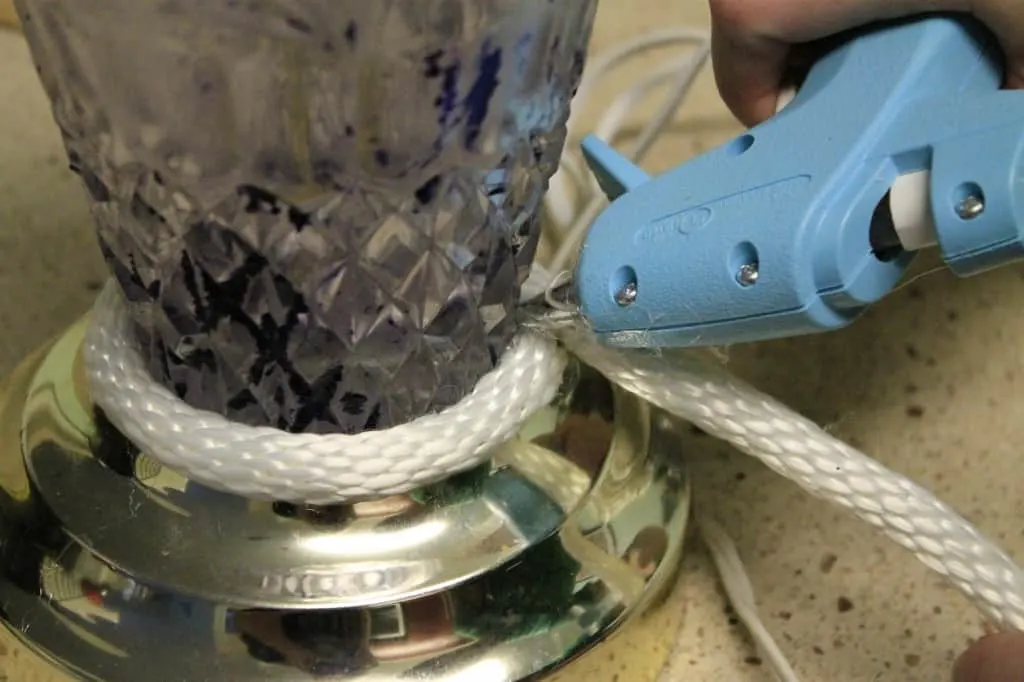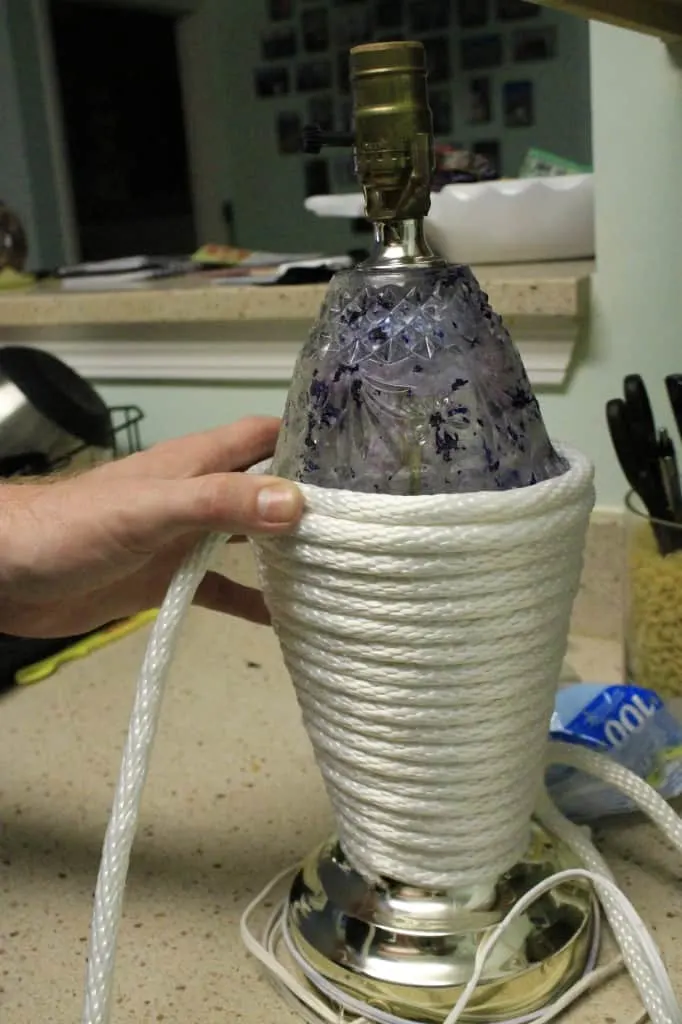 Make sure the rope is tight together so you can't see any lamp thru the gaps.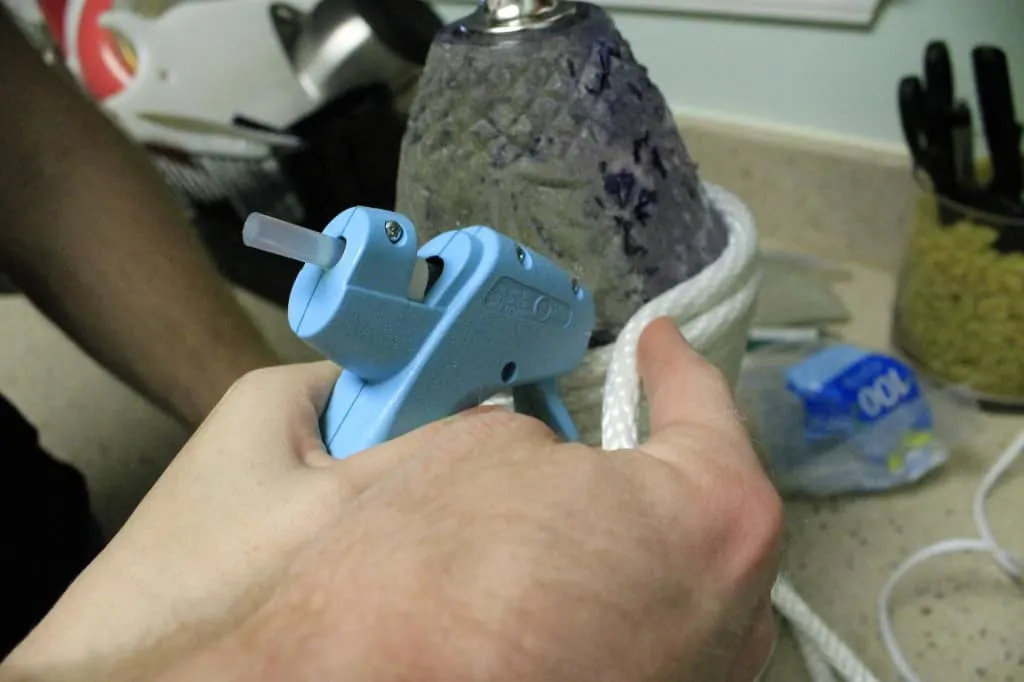 Keep winding and gluing til you get to the top. With about 2 wraps left, we measured how much more we needed and cut the rope. Then we used a lighter to melt the end of the rope so it wouldn't fray. Warning: melting plastic may be toxic and is definitely hot. I don't want to be responsible for any injuries!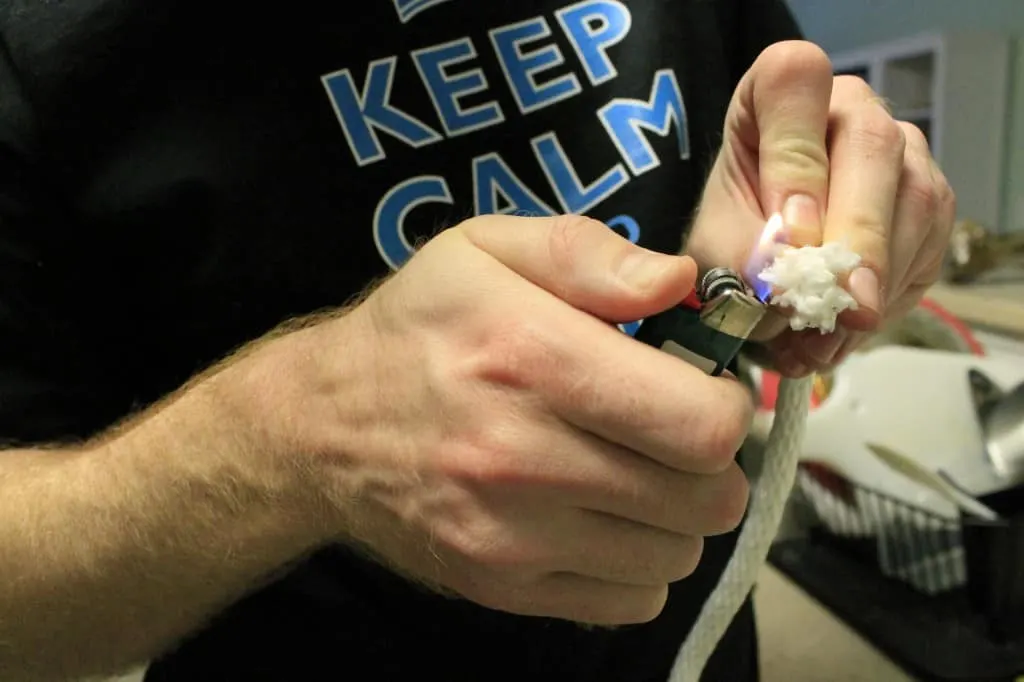 I think it turned out super well. I like it even better than the "natural" rattan rope we had before.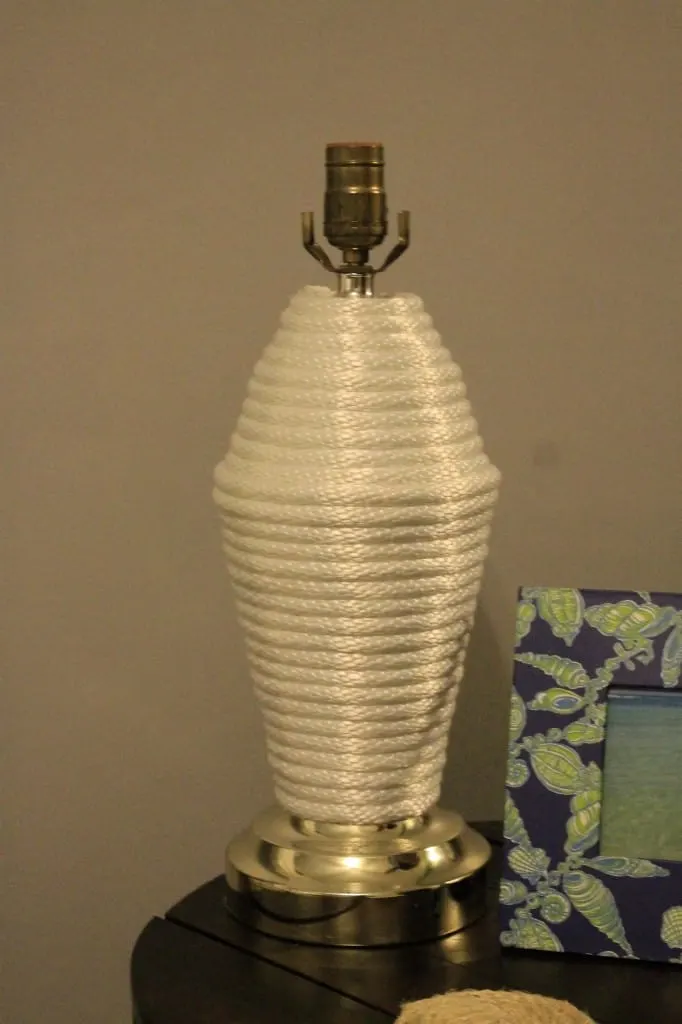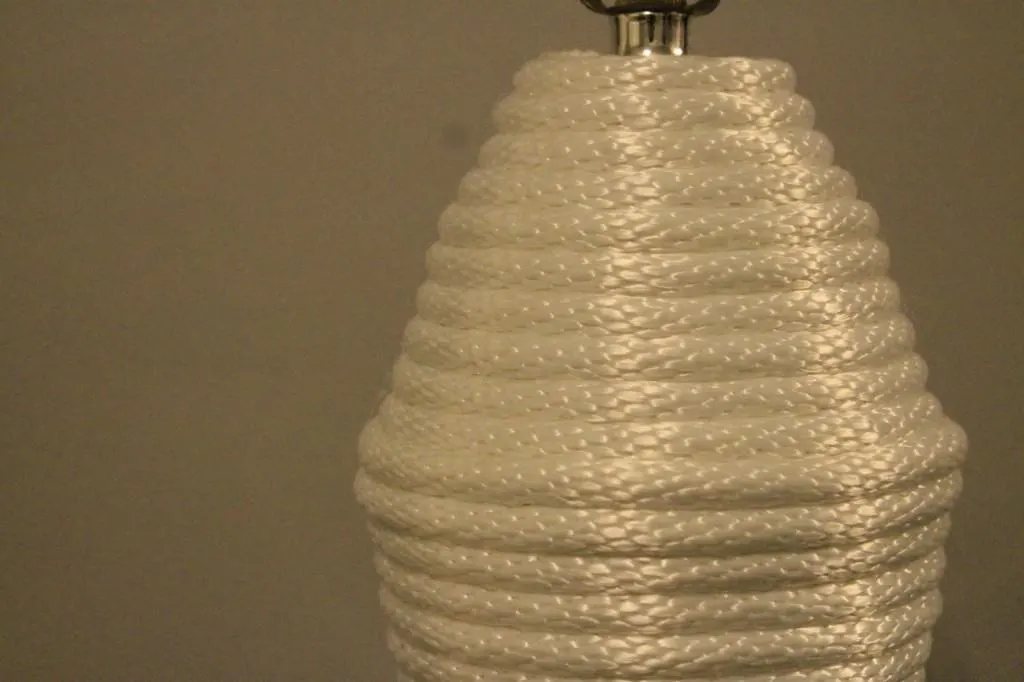 So, then I added the lamp shade. You know, the whole purpose behind this project (other than, you know, light.)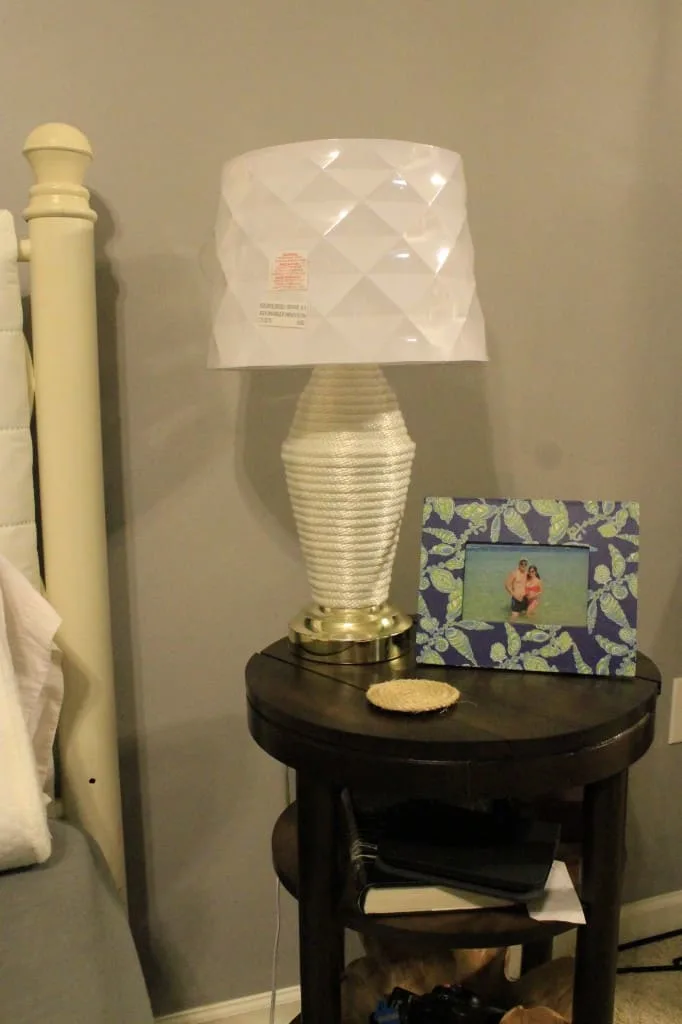 And, honestly, I hated it. The white on white next to the white headboard…. just, no. I started to pout & Sean (ever my voice of reason) pulled up target.com and realized that the shade also came in teal. Boom. We went to the store that night & made the change.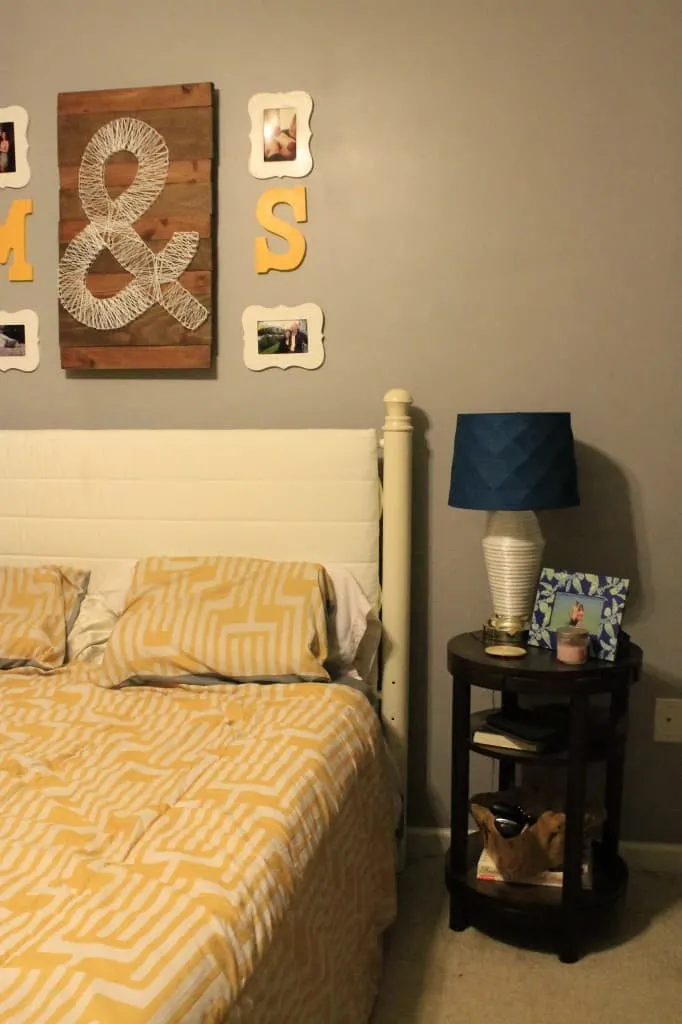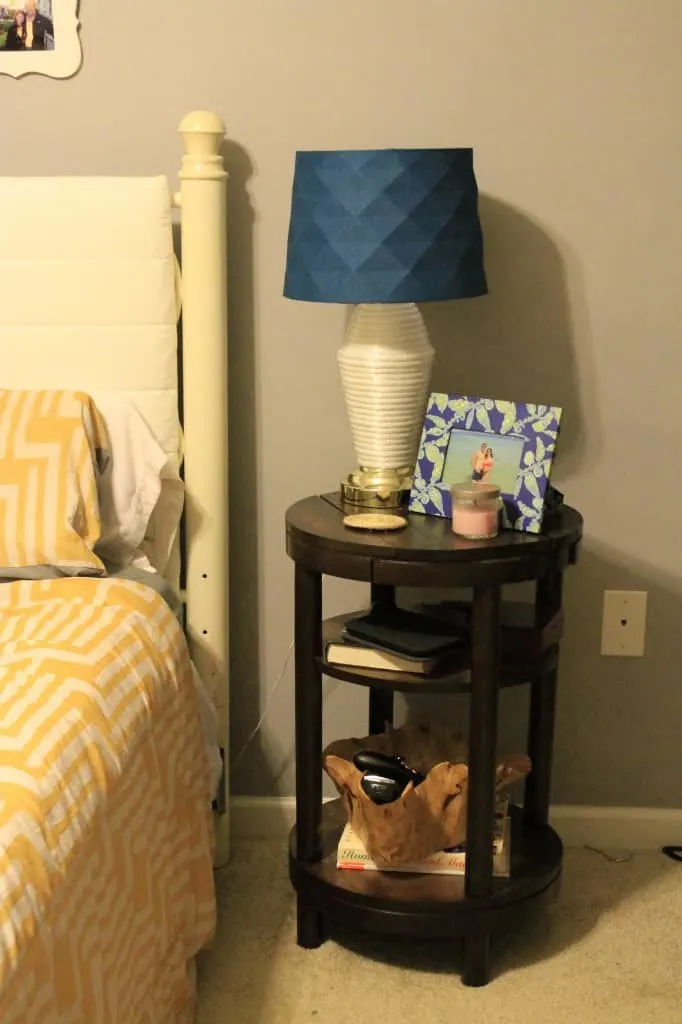 So much better. In fact, it has inspired me to incorporate more teal into this room. I love the yellow, grey, and white, but it's getting a little matchy-matchy for my taste. Excitement is coming, folks!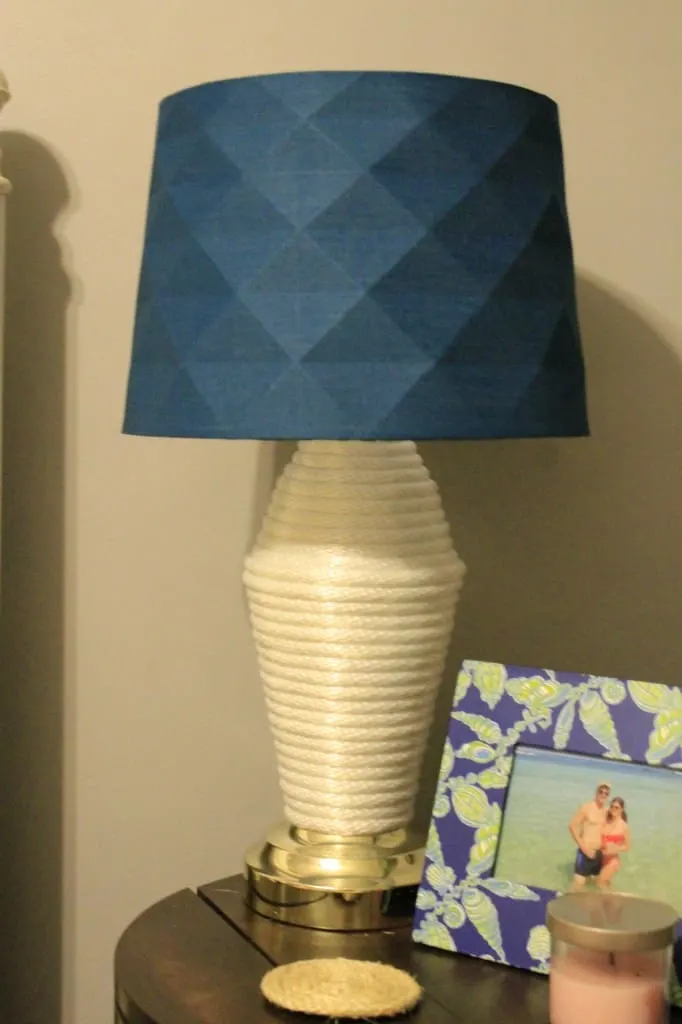 Ya dig? Have you wrapped anything in rope lately?