As you know, we got a new, fluffy little kitty cat, named Bear, in our lives that brings a lot of joy to us on a daily basis. We love her to death and she is an extremely snuggly, wonderful little kitty. However, she quickly found (and we aren't sure how she figured this out) that she really liked to rip open the fabric under our beds and hang out in the box spring. Then, when we got a new chair for the living room, within two days, the bottom was ripped out. So, we had to fix it.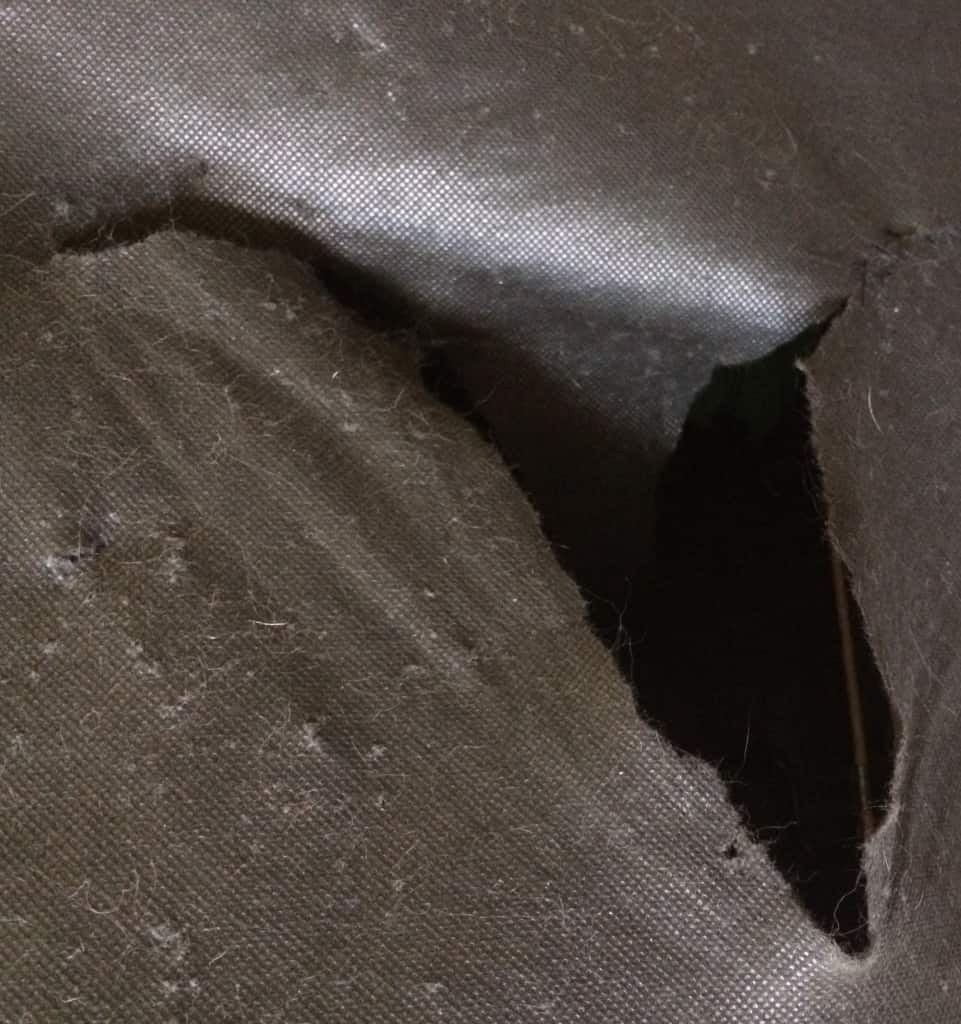 Our first thought was to try to come up with some sort of crazy way to patch the hole so she couldn't get in again. But when we were contemplating how to do this, Bear was actually on a spa vacation at the vet getting her nails done. Well… removed. After we realized this, we knew that she wasn't going to be able to rip into the fabric anymore so we really just needed to patch the hole instead of coming up with a solution of how to keep her from doing it again. So, I busted out my eighth grade home economics skills and grabbed a needle and some thread.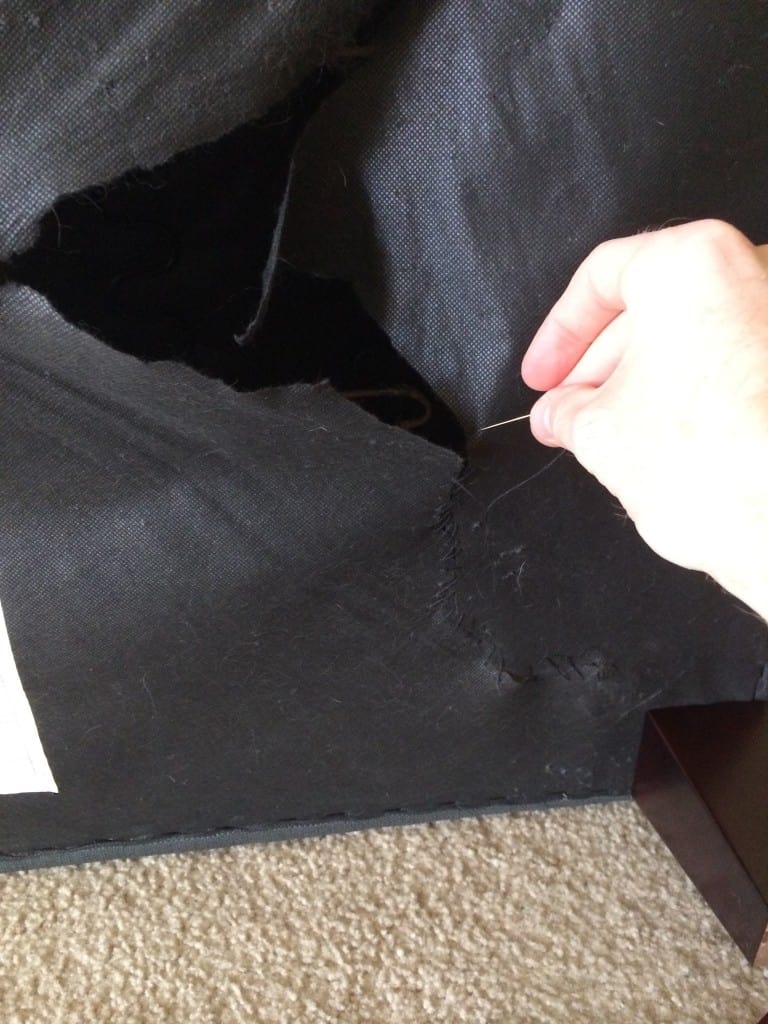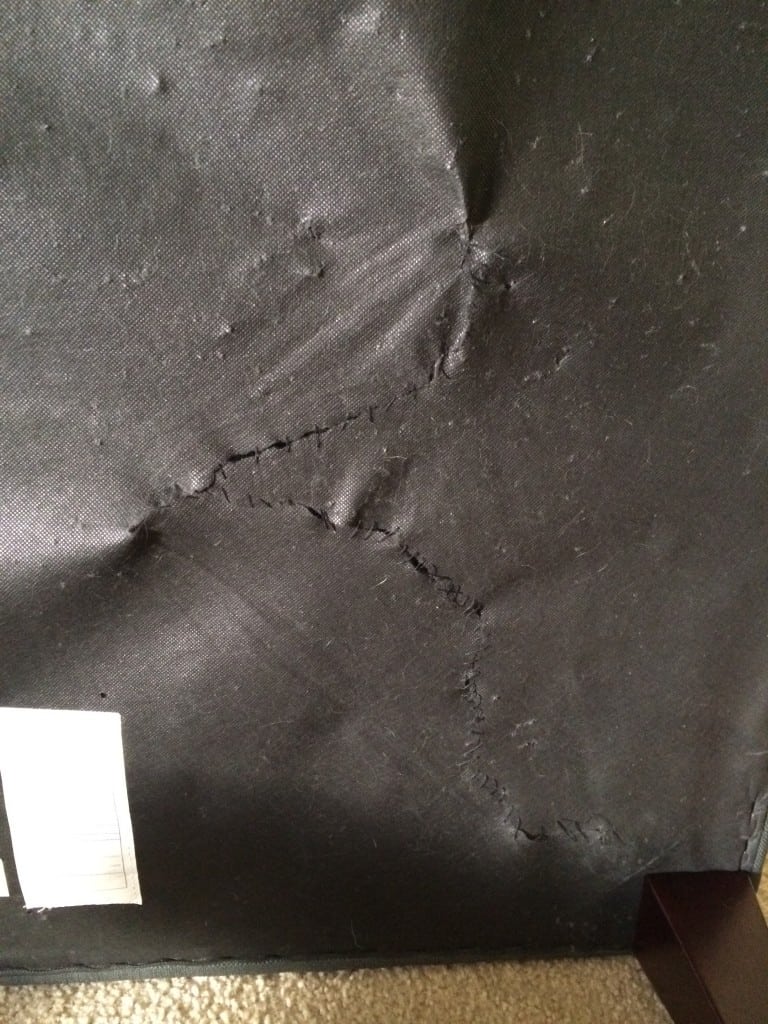 I did a pretty rudimentary job at it, but I knew that this wasn't something that was going to be touched or have any stress on it, so I was just trying patch the hole. I think I did a pretty good job.
Anyone out there have recommendations for how to keep a cat from clawing through furniture?