We spent most of our day today in Waimea Canyon. It's called the Grand Canyon of Hawaii, and with one look at it, you can pretty much figure out why.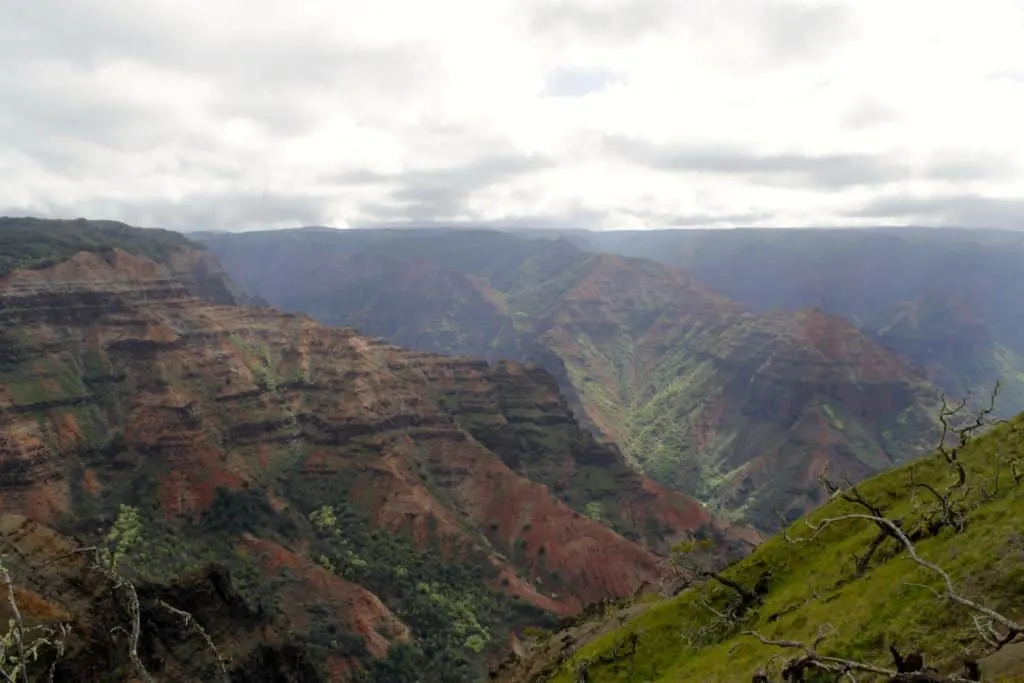 Waimea is about 45 minutes from where we stayed in Lihue. The drive to Waimea was easy and then you turn off the main road and go up into Waimea Canyon via an uphill and curvy road. As we started driving up, there were some amazing overlooks of the canyon. It was so deep and jagged!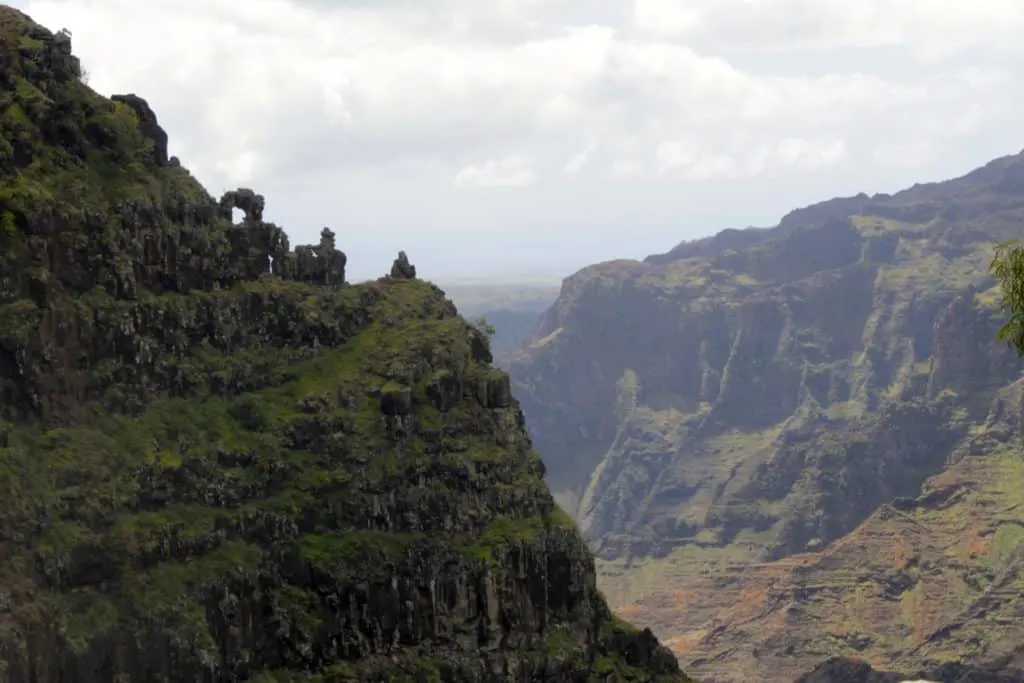 It's amazing that this is right on the coast, yet so completely different. We stopped first at the Pu'u Hinahina Lookout and hiked the Canyon Trail to Waipo'o Falls. it's about 4 miles round trip and took us two and a half hours including our time at the falls and lunch. Much of the trail was along the canyon edge, so there were great views along the way.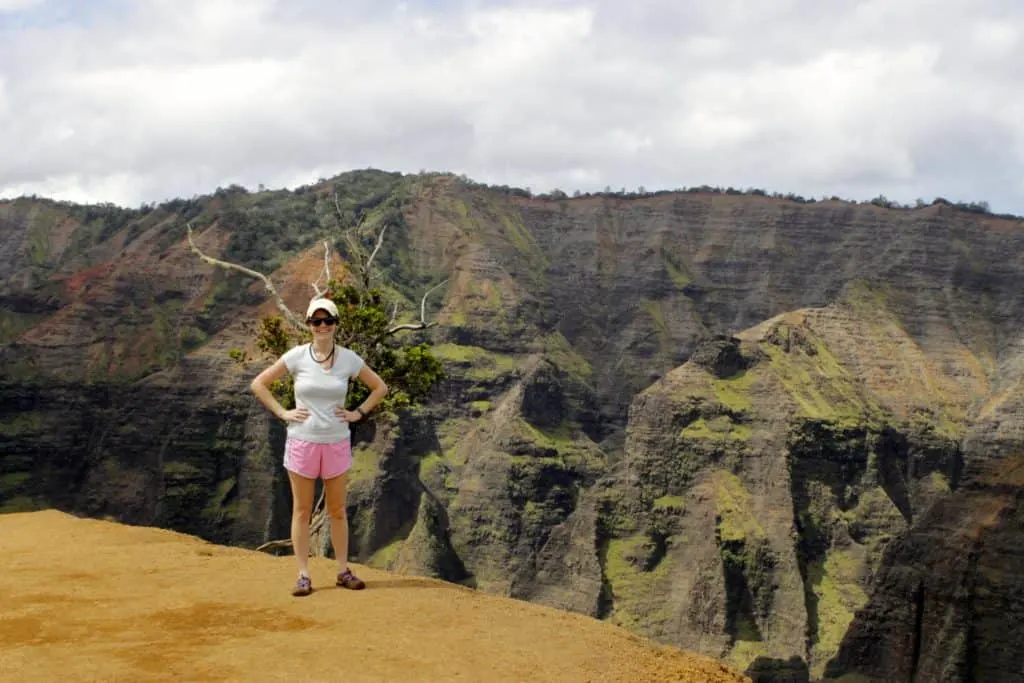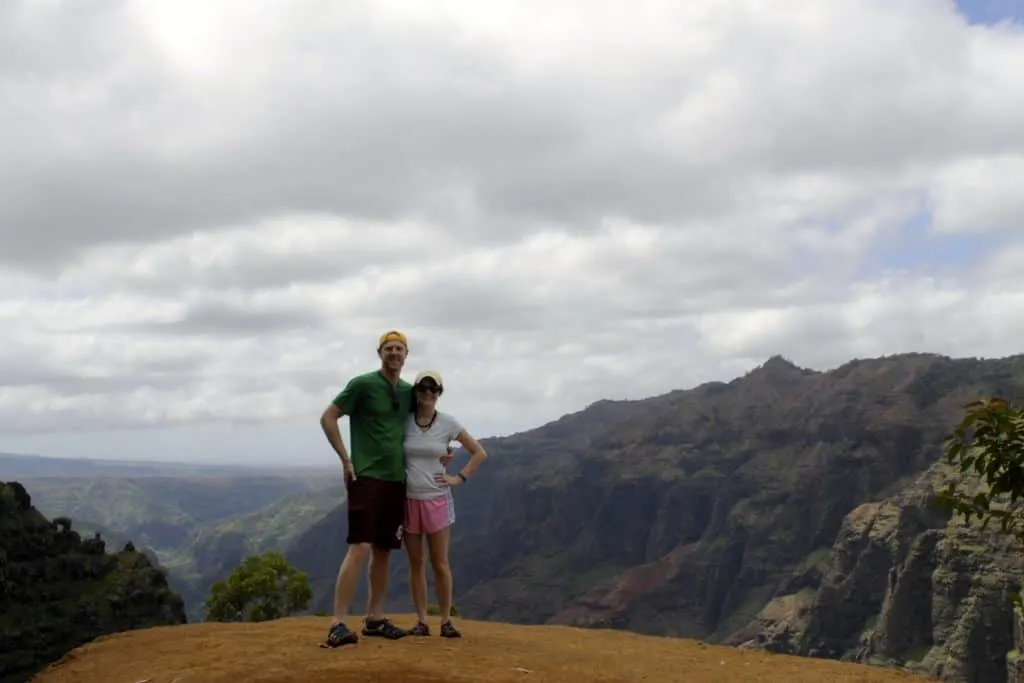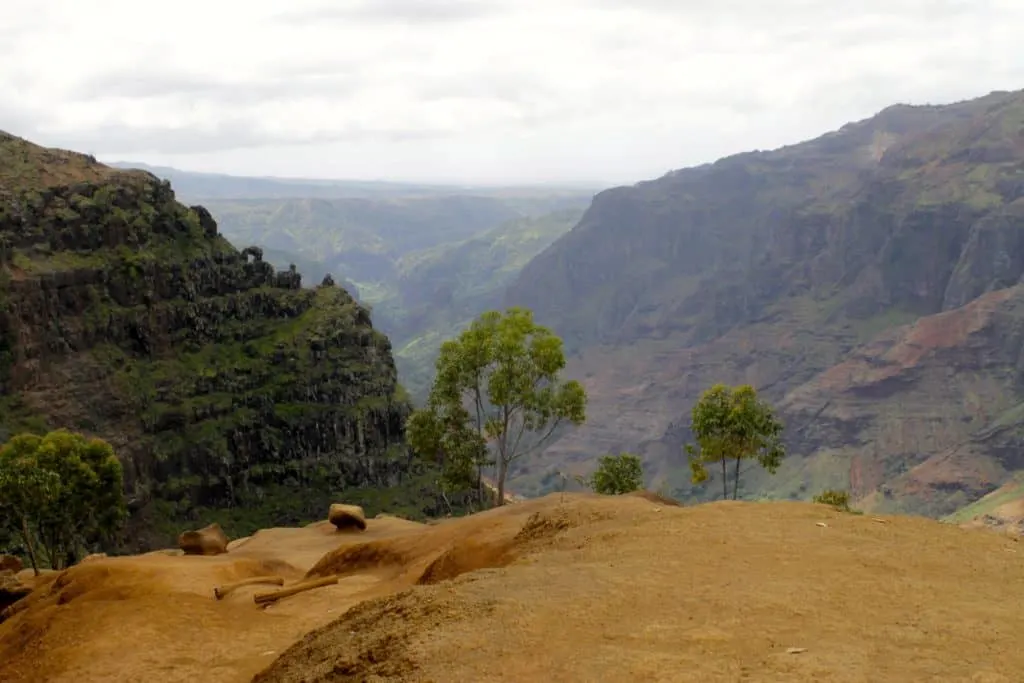 We got to the falls, which was actually a two-tiered waterfall. The first level is smaller, but the second is way far down. You can see the falls from the road, so it was cool to be right up next to them.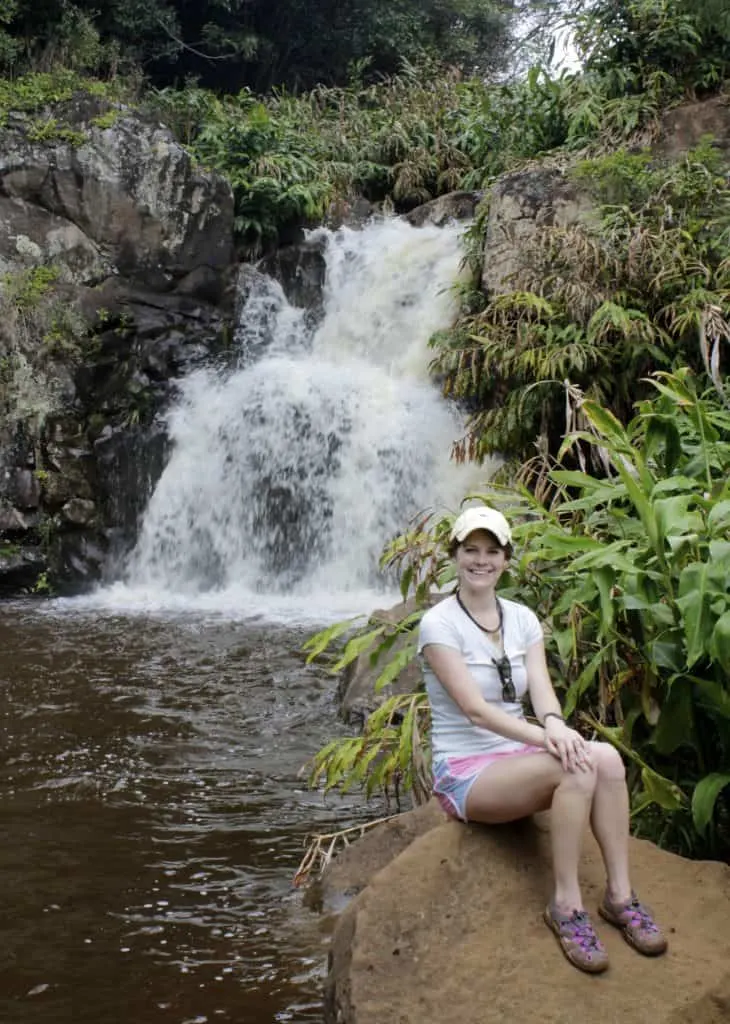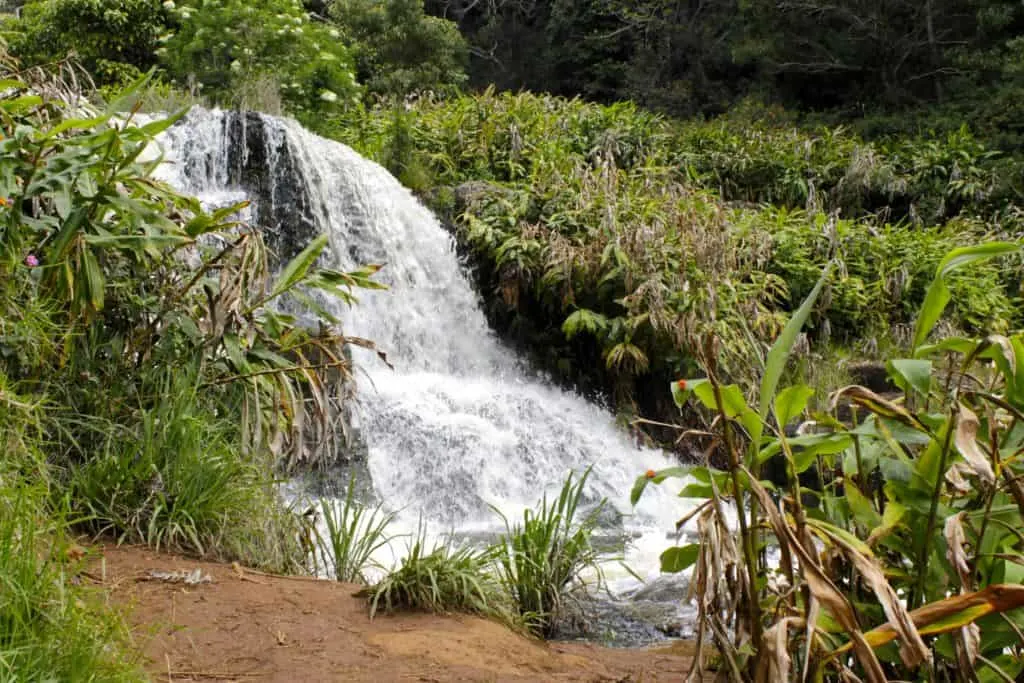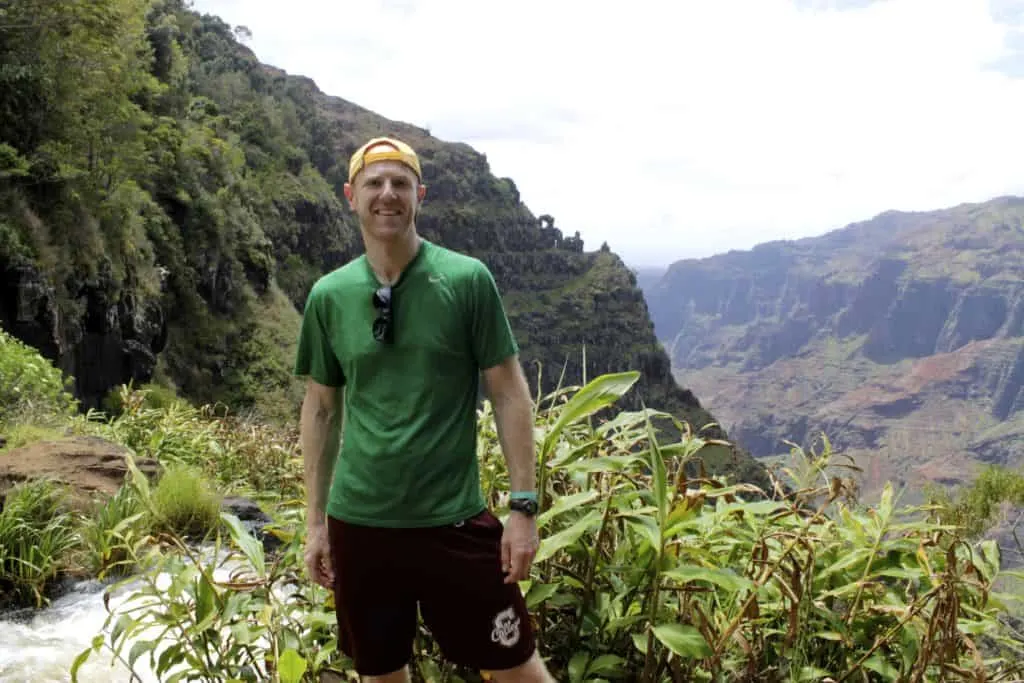 We got back in the car and drove to the Kalalau Lookout, which looks out over the Kalalau Valley. This was now the third different angle we had seen the valley from (once before hiking the Na Pali Coast and once on our catamaran sailing trip). It's such a beautiful valley and was featured in Jurassic Park.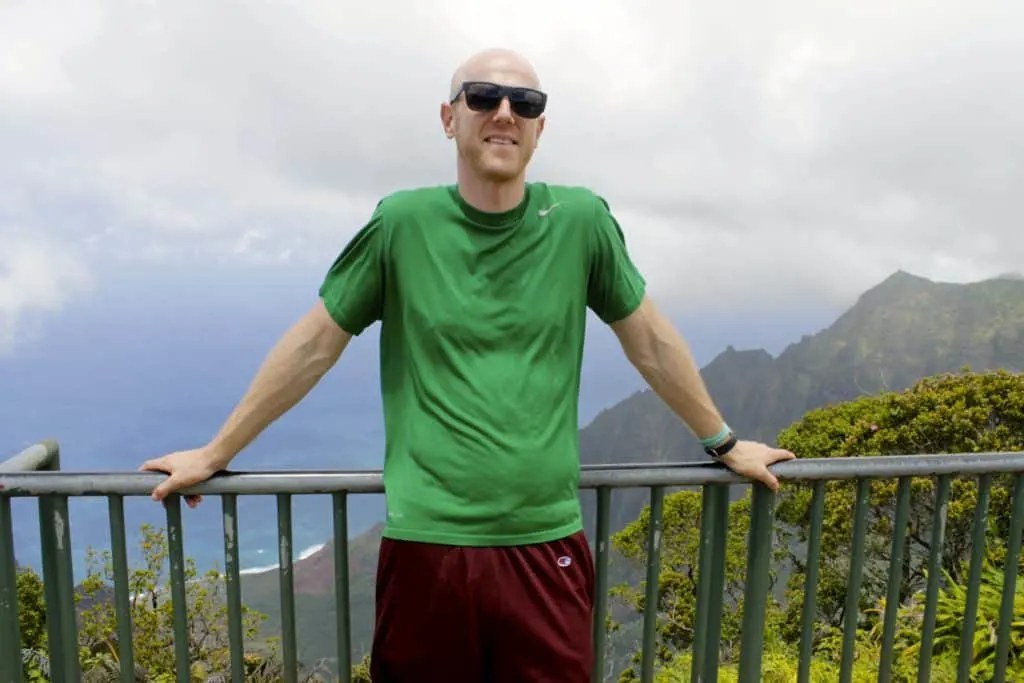 We drove out to the end of the road and the Pu'u O Kilo Lookout and hiked for a little bit along the ridge. It was sad to walk away from such a beautiful sight of the valley and coast and not knowing when we would ever see it again, so we soaked it in.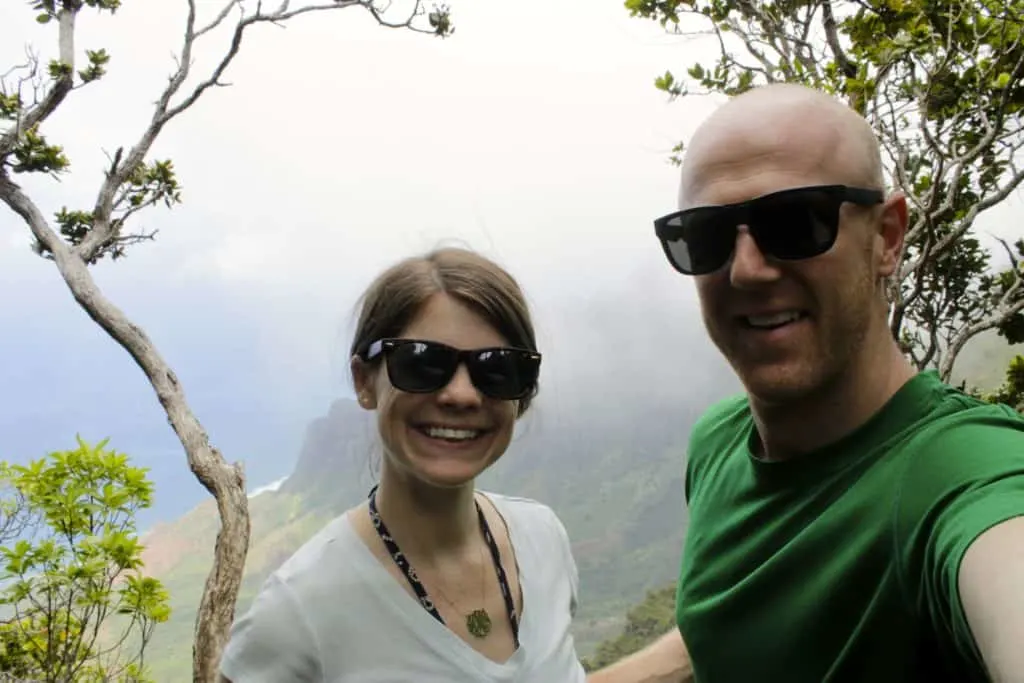 We drove back down to Waimea and got Jo Jo's Shave Ice and Island Taco, in that order. The tacos at Island Taco were huge and quite good, but a little pricey. We walked around for a bit then drove toward the resort.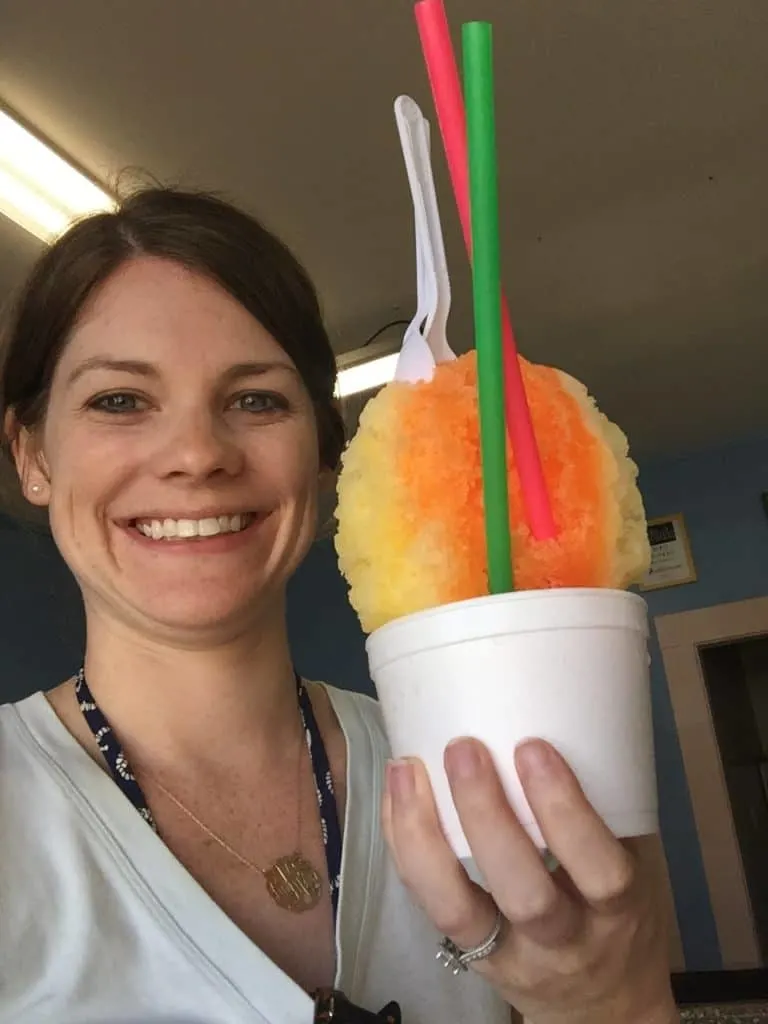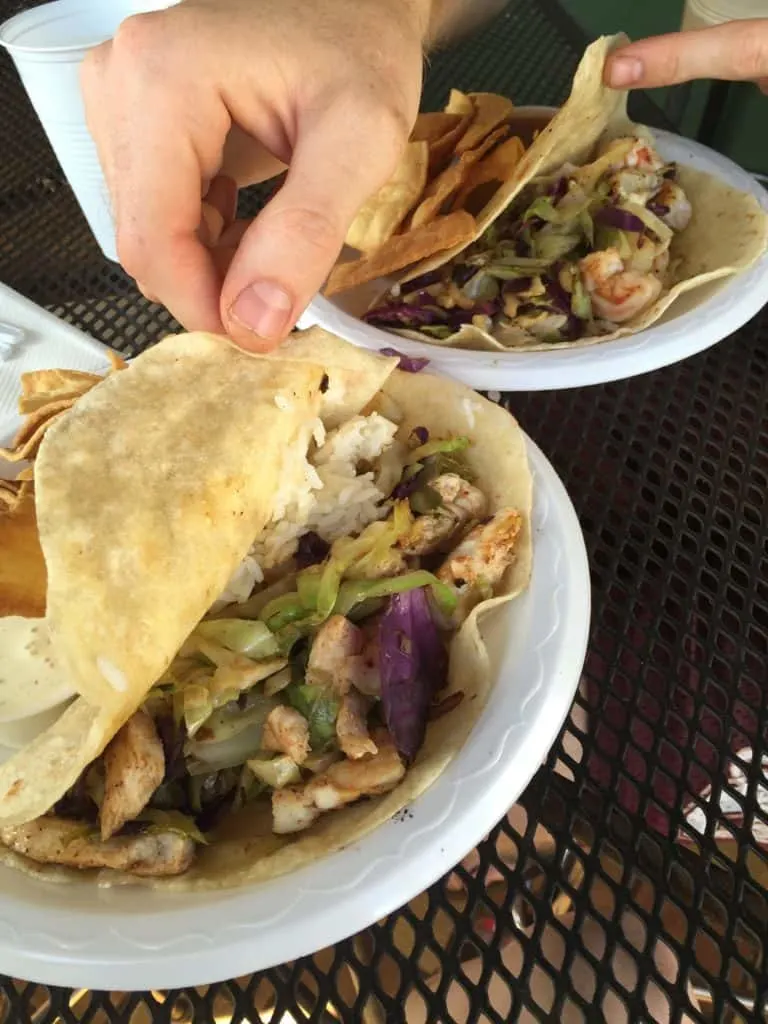 We stopped at a trading post for some souvenirs and then stopped at the Koloa Rum Factory! It's the only rum distillery in Kauai and is close to where we stayed in Lihue. They let us try four flavors of their rums (coconut, coffee, dark and spice). They were good, but about a quarter of a shot each, so not that much. We picked up a few souvenirs here because, why not.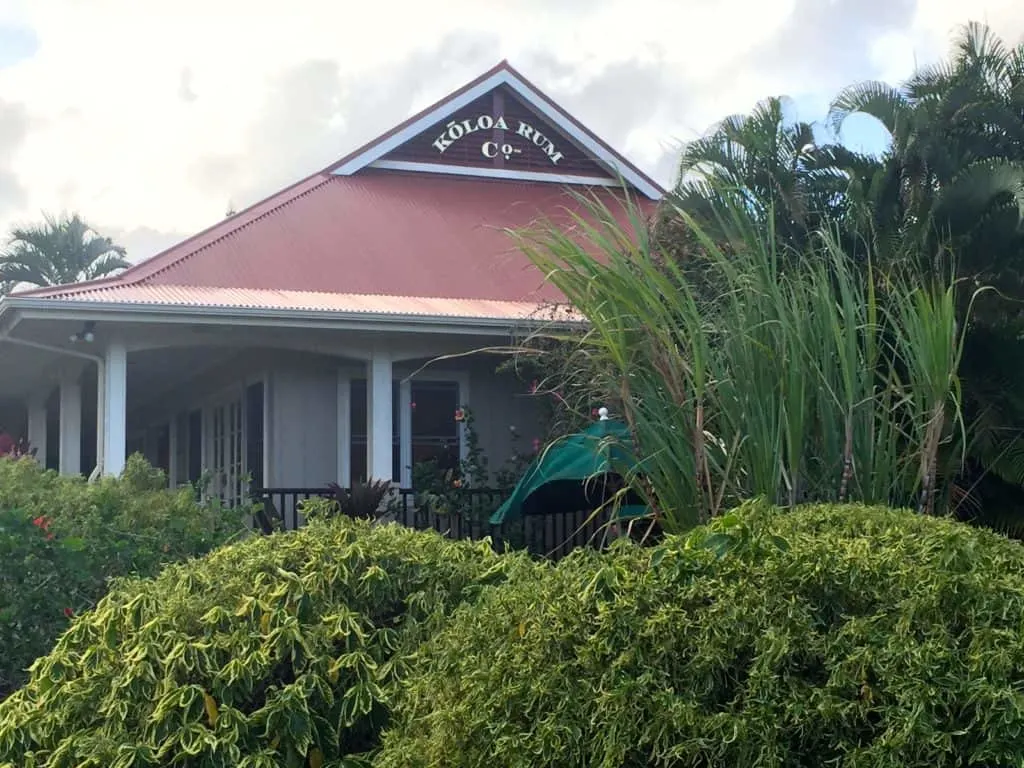 We finally got home and walked from the resort to Mariachi's for dinner. It was Mexican cuisine and the food was fine, but the service was bad. I wouldn't recommend it.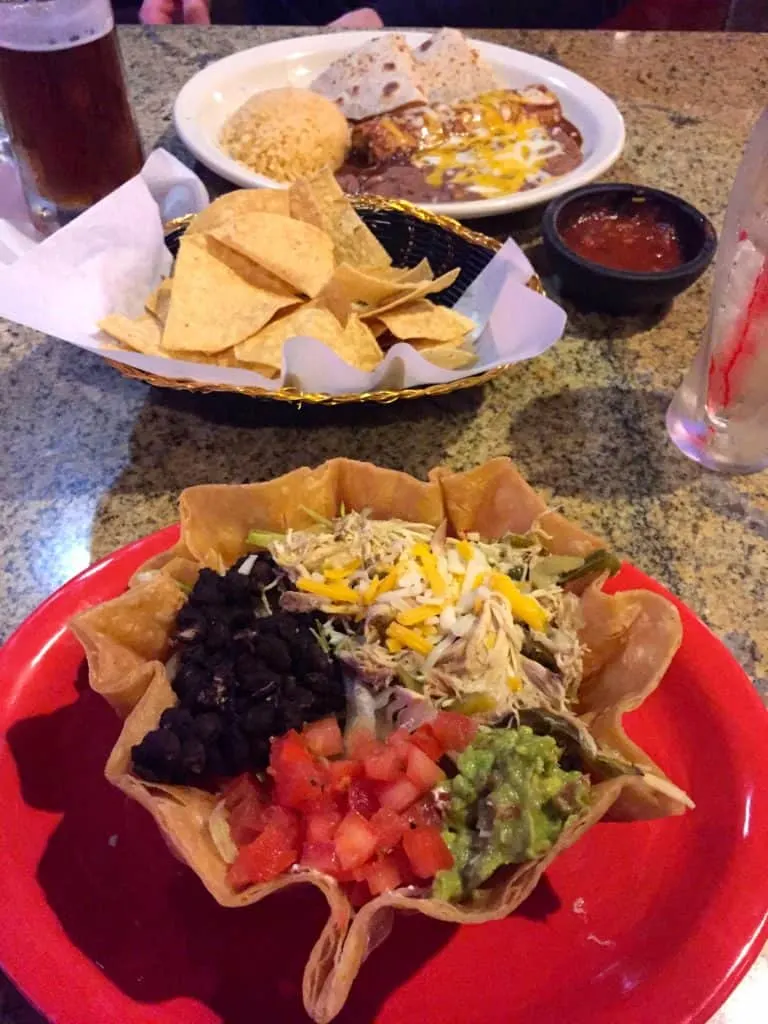 All in all, we had a big day. When we got back, we exchanged anniversary presents. We'll share the full details in another post, so be on the lookout for that after our trip recaps!
Be sure to check out day 7 of our trip to Kauai!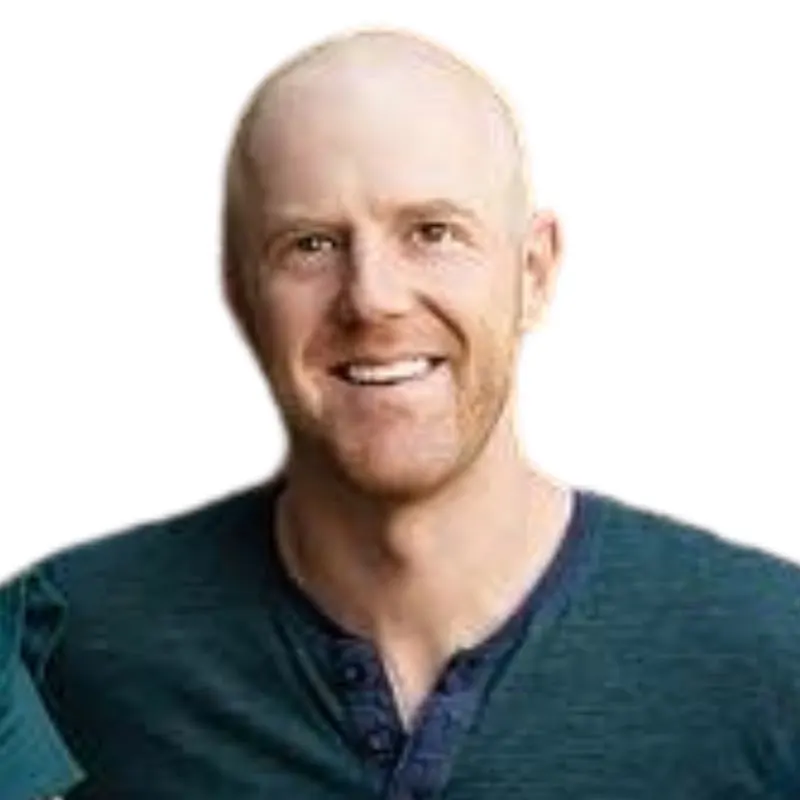 Hey there, I'm Sean, the woodworking enthusiast and builder behind CharlestonCrafted.com! Since 2012, I've been sharing the magic of turning raw materials into beautiful creations. I love teaching others the art and satisfaction of woodworking and DIY. I try to inspire fellow crafters to make something extraordinary out of nothing at all.