Today we woke up and drove to Kauai Backcountry Adventures for ziplining! The took us to the course in a strange bus along dirt roads. The course was in a valley over a river and they had seven ziplines over various difficulties and lengths.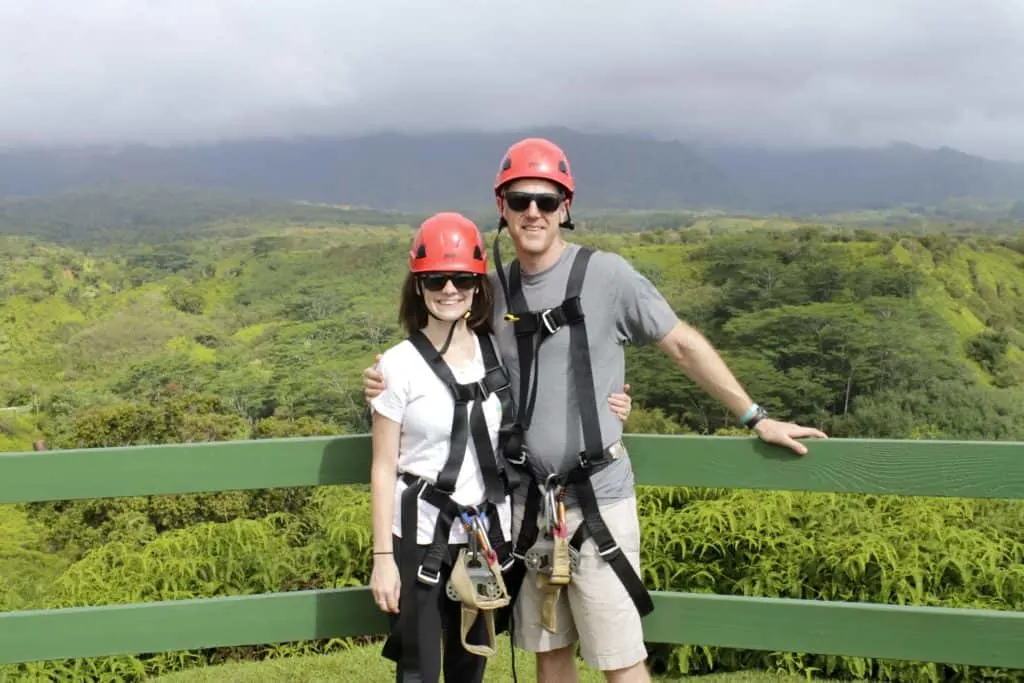 It was so much fun flying through the air so fast and checking out the views which were so awesome! We took photos and video during some of our rides and it was so cool to see later how they turned out!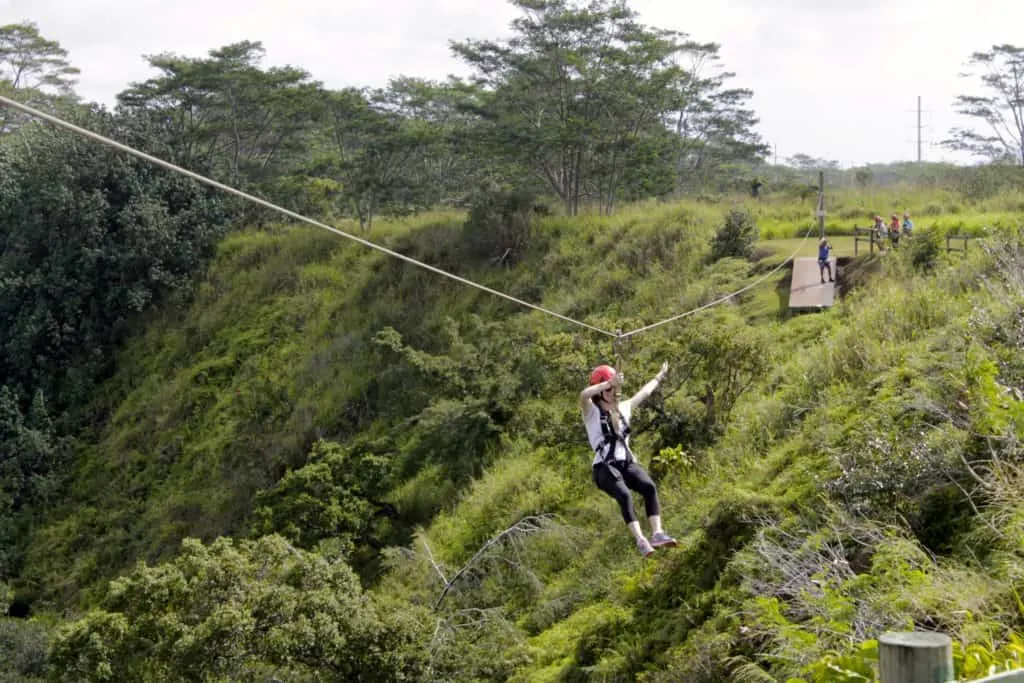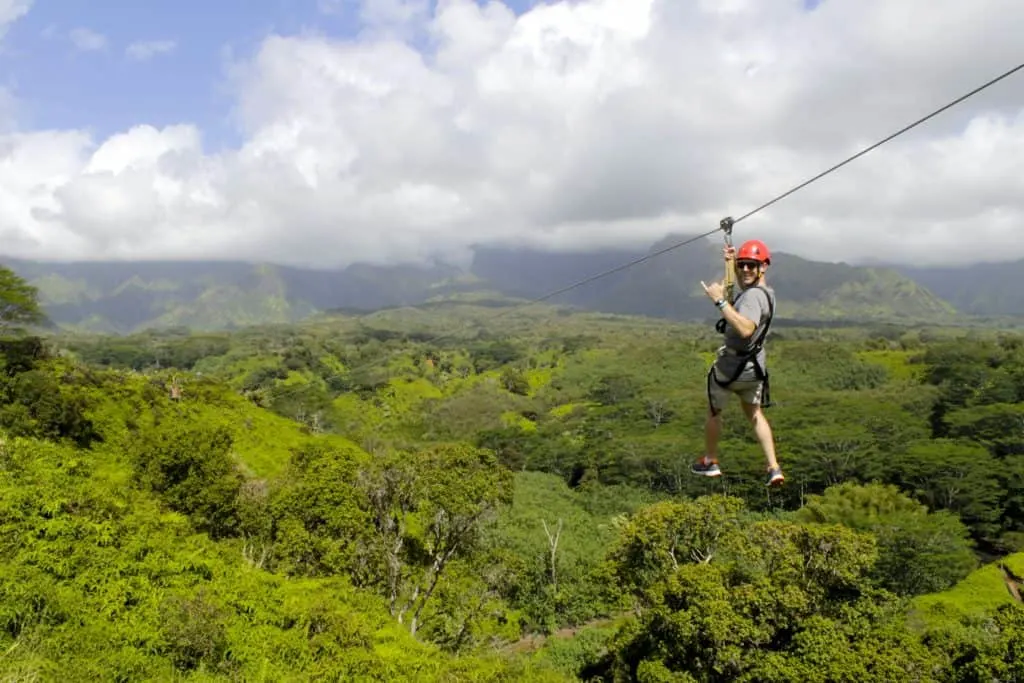 At the bottom, we went swimming in the river with our new Australian friends, Jordyn and Waz, who were on their honeymoon. The water was great and really deep, but only us young folk went for a dip.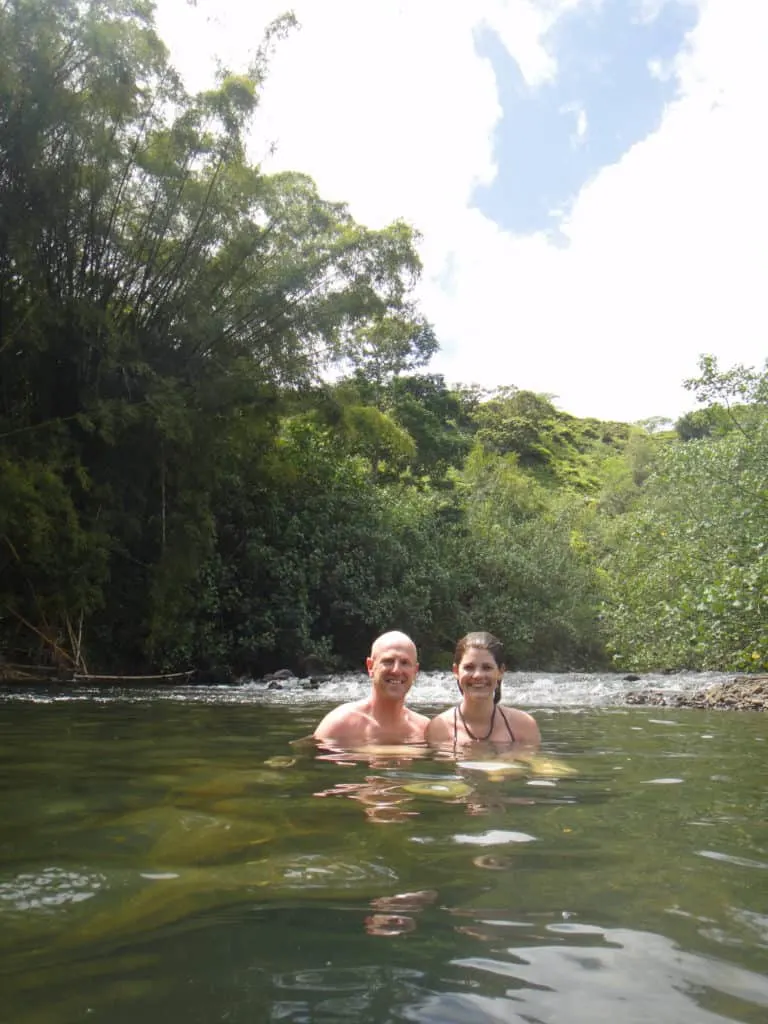 After zipping, we walked over to the local fish market and got poke (raw ahi) and tako (dried squid). This was very adventurous of us, but they were actually both delicious! We felt very authentic. Everyone that was in there was very local.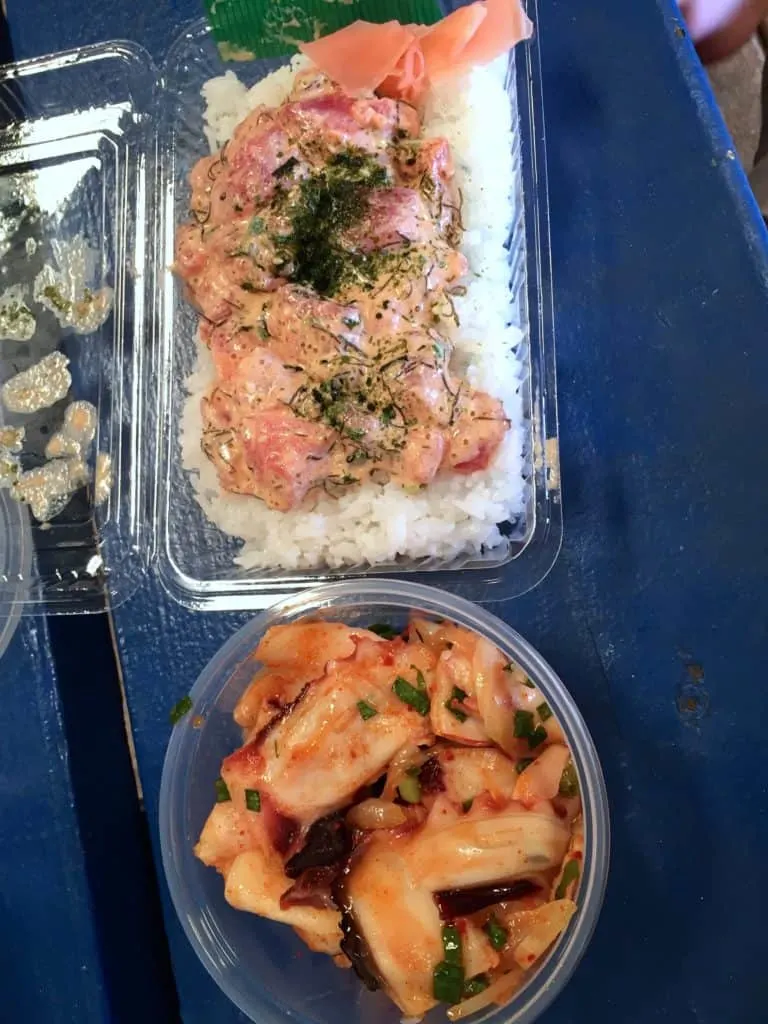 We hopped in the car and drove to Wailua Falls, which is a beautiful double waterfall. After a couple of failed attempts to find the trail, we hiked down to the bottom even though it was very steep. Kauai officials don't want you hiking down there, so they don't maintain the trail, but there were plenty of other people down there. The falls were even more beautiful from below.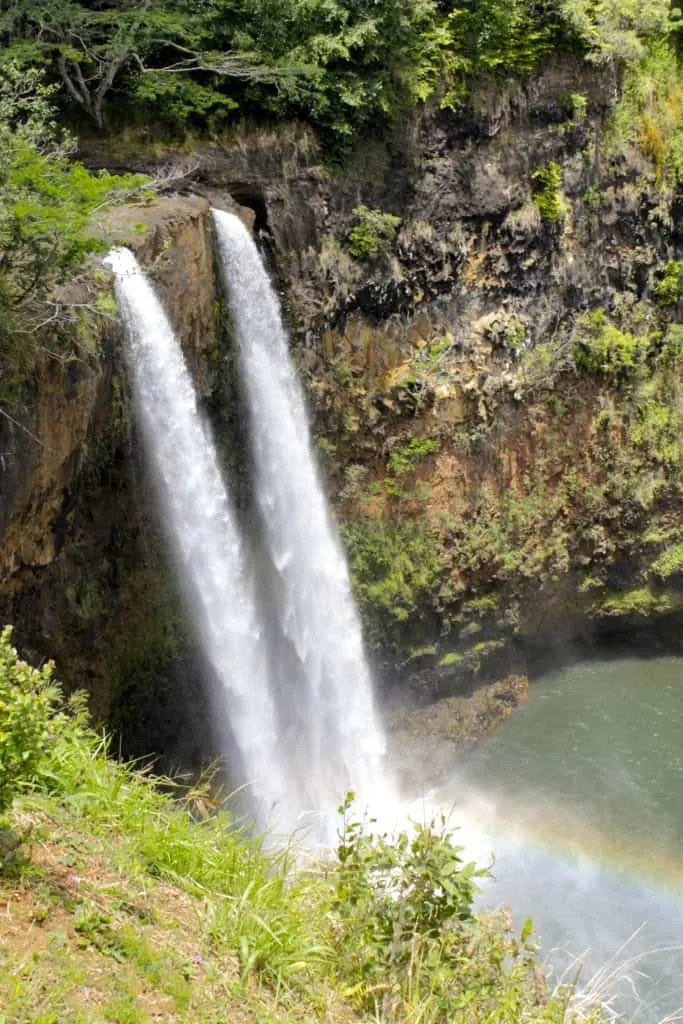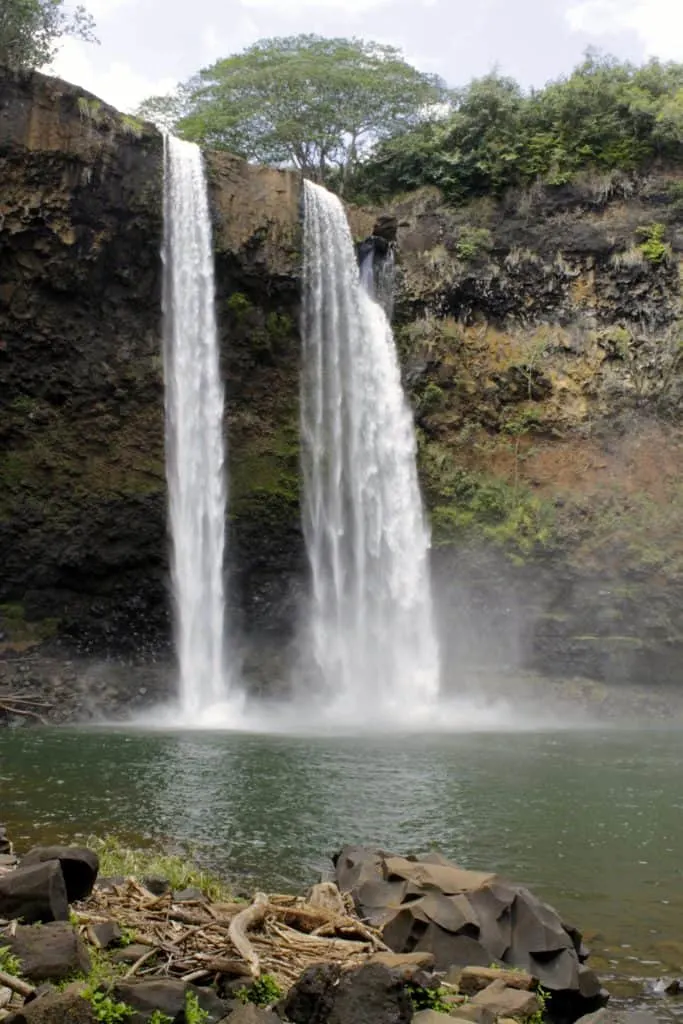 We hiked up and drove to Poipu, where we had seen a good beach for snorkeling on our first day when we had gone to the McBryde Gardens. We swam around for about 20 minutes and saw lots of colorful fish, coral and a sea turtle taking a nap. We had shave ice and ate it on the rocks watching the waves and thinking about how sad it was going to be to leave the next day.
We drove over to Kalapaki Joe's, which claimed to be the westernmost sports bar in the United States. I'm not going to challenge that! They had great happy hour specials and we enjoyed relaxing for a bit.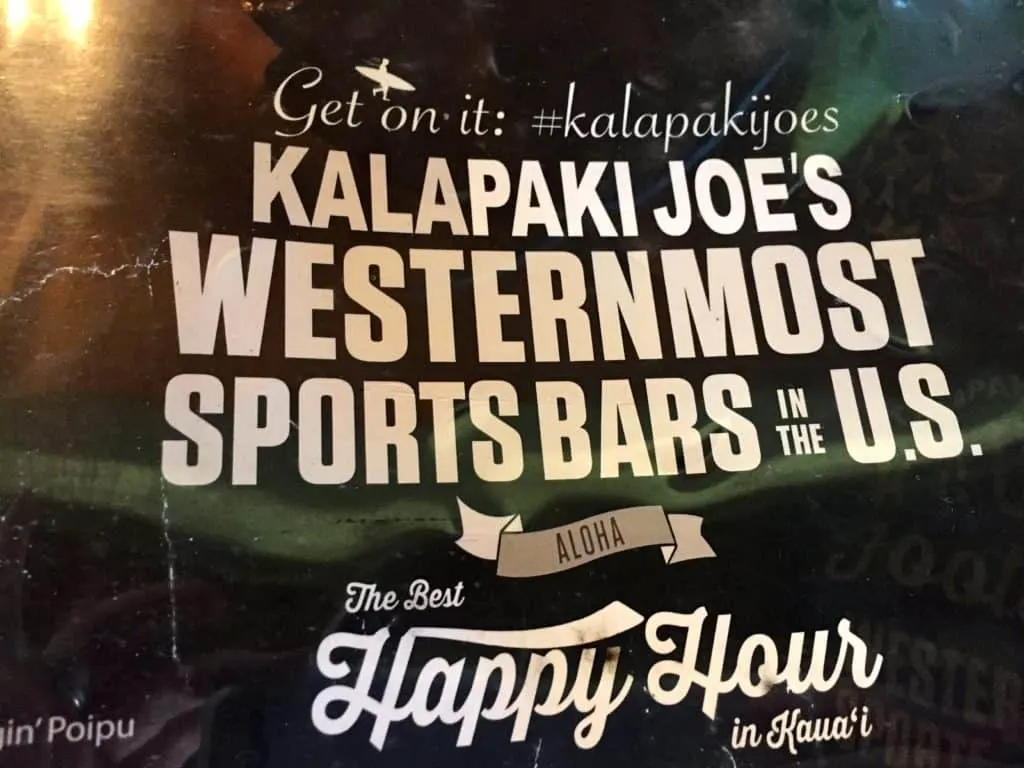 When we got back, we went to the Kauai Brewing Company for dinner again because they were having a food truck rodeo. We wanted to try some local fare and it was awesome. We got a fish gyro and tarro fries from Chef George of Da Jungle and drank beers from the brewery. Tarro fries are really good, but they are a little more dense and tough than fries made from plain potatoes. I liked them a lot.
The night was really fun talking to several groups of people and the bartenders and it really was an awesome final night.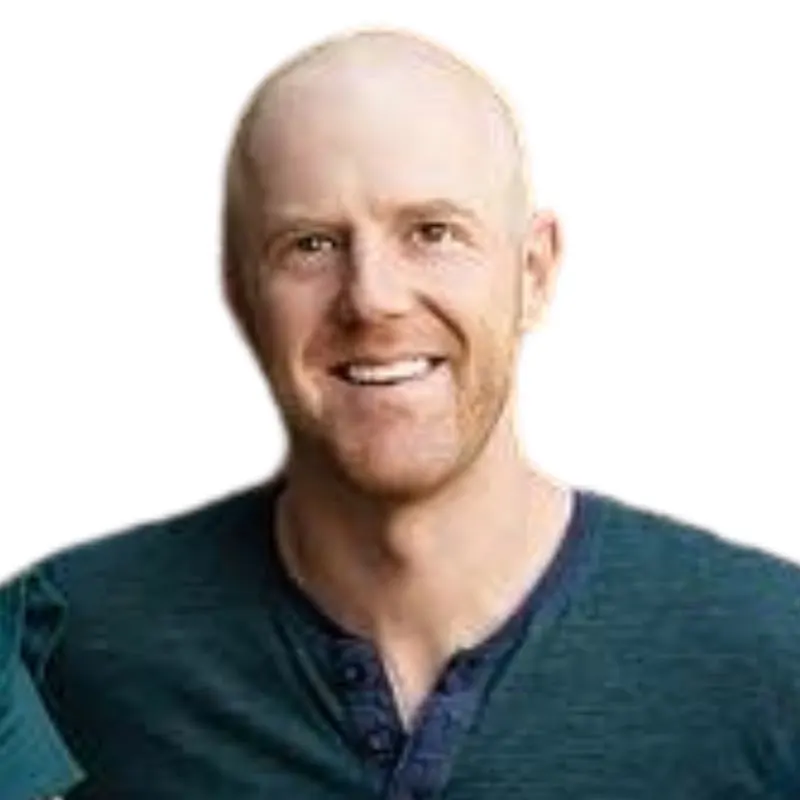 Hey there, I'm Sean, the woodworking enthusiast and builder behind CharlestonCrafted.com! Since 2012, I've been sharing the magic of turning raw materials into beautiful creations. I love teaching others the art and satisfaction of woodworking and DIY. I try to inspire fellow crafters to make something extraordinary out of nothing at all.