I can't believe that it is August already! Where the heck has this summer gone? It's been nearly unbearably hot around here, but we've still kept a little bit going here on the blog. If you've been too busy to read, here's what you missed:
In the Condo: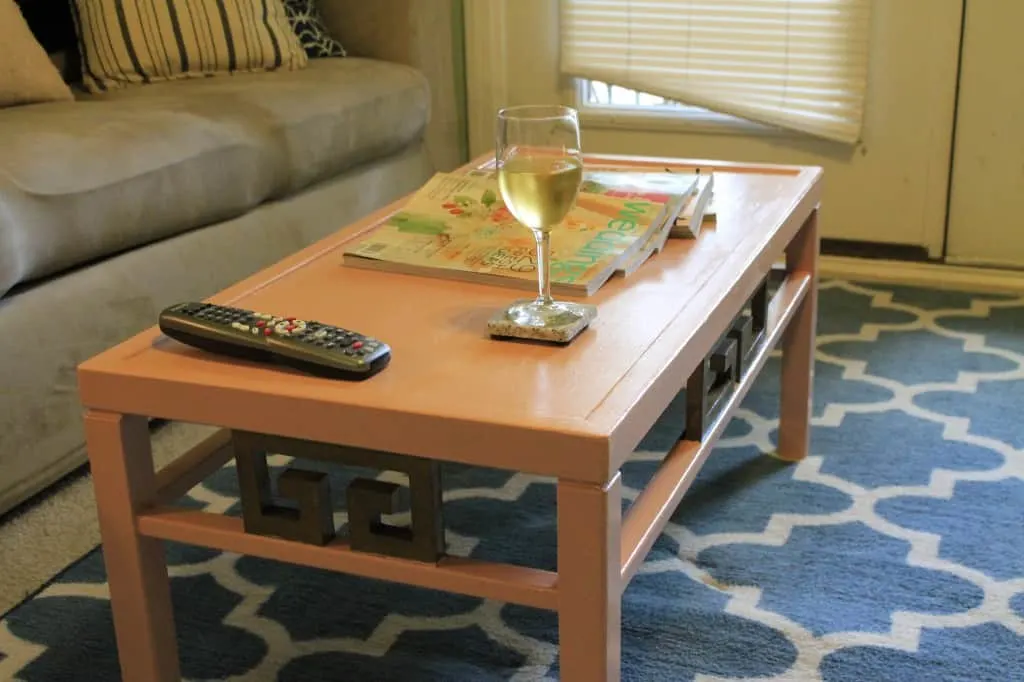 We shared our second Goodwill Collaboration – a fun coffee table makeover! We took a boring coffee table with cool greek key detail and updated it to a blush and gold color pallet!
I shared some fun goodies for setting a nautical table this summer.
Sean shared his five favorite tools – they're all inexpensive and make DIYing so much easier!
In the kitchen: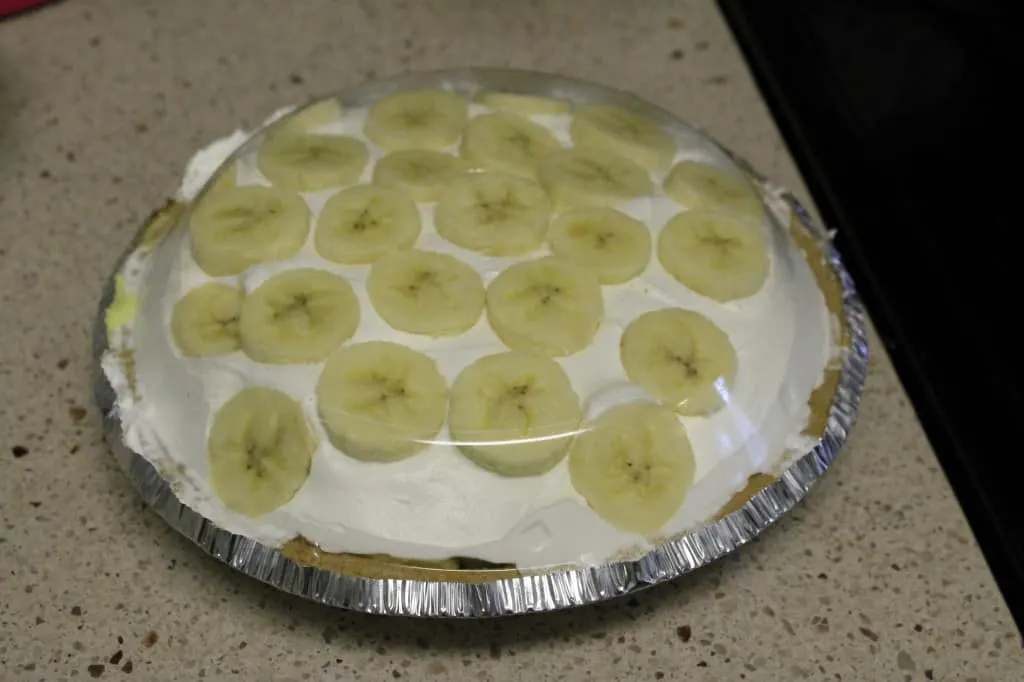 I made two super easy pudding pies to take to work for a birthday. So easy and so good!
Around town:
We shared the last leg of our Yellowstone vacation – Montana whitewater rafting and Chico Hot Springs Resort.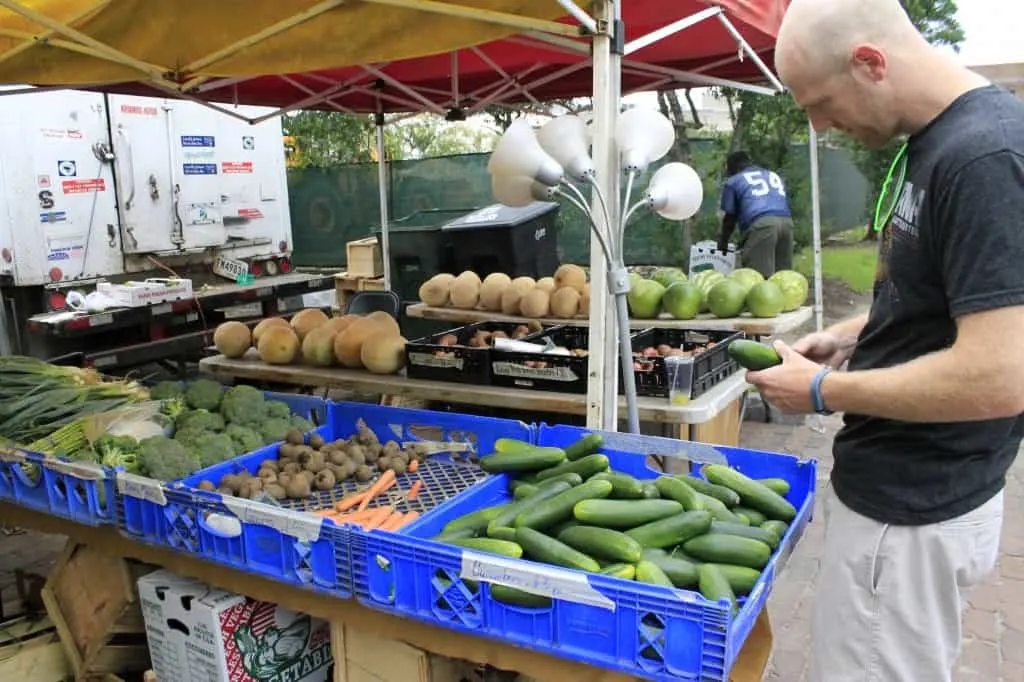 We visited the Charleston Farmer's Market and stocked up on fresh veggies (and pickles!)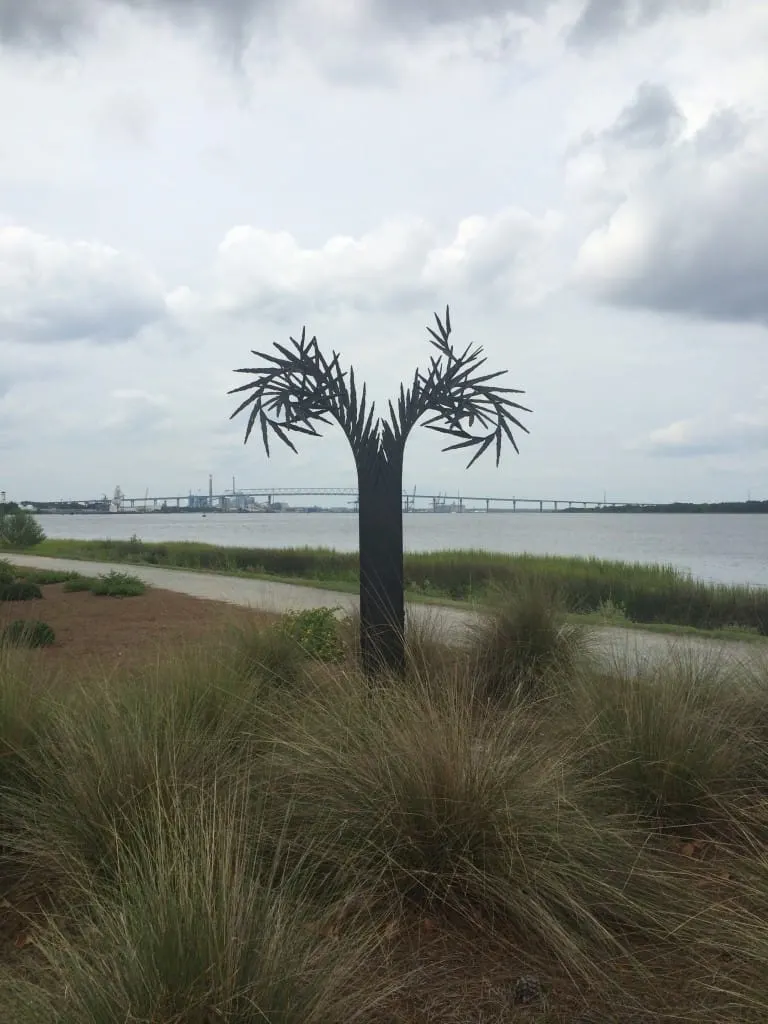 We discovered a riverfront park in North Charleston – it's a hidden gem!
Wedding Planning: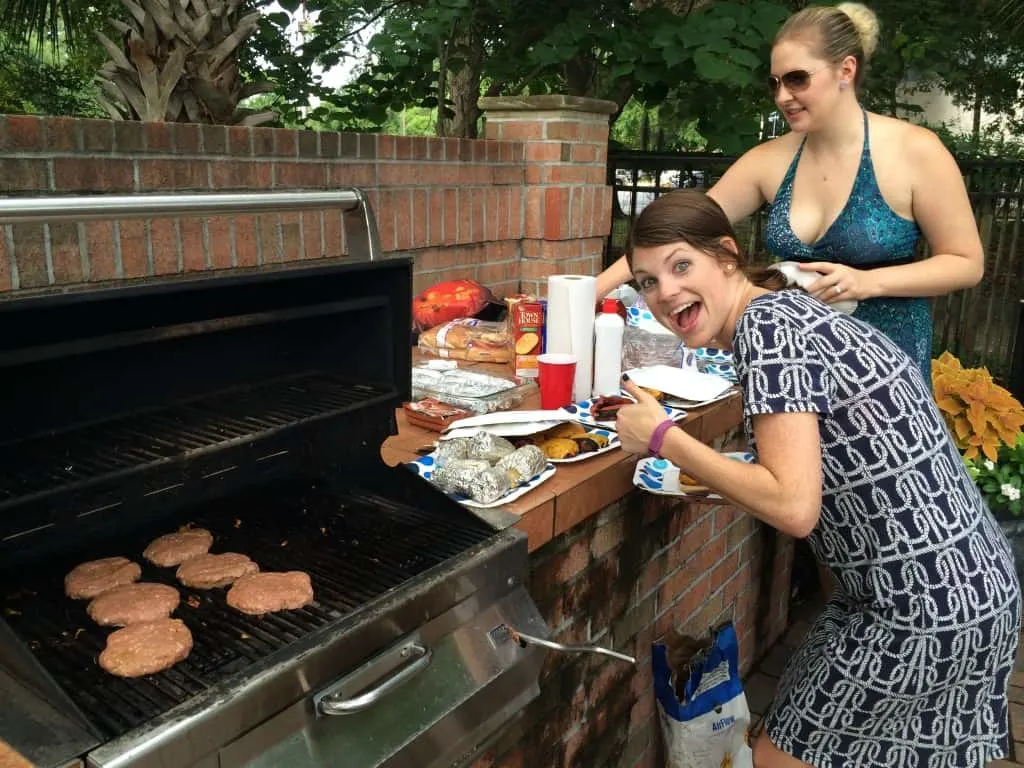 We had our engagement party – a casual poolside grill out! It was great to get so many of our friends together.
I shared the boxes that I made for my bridesmaids, as well as a glittery champagne tutorial!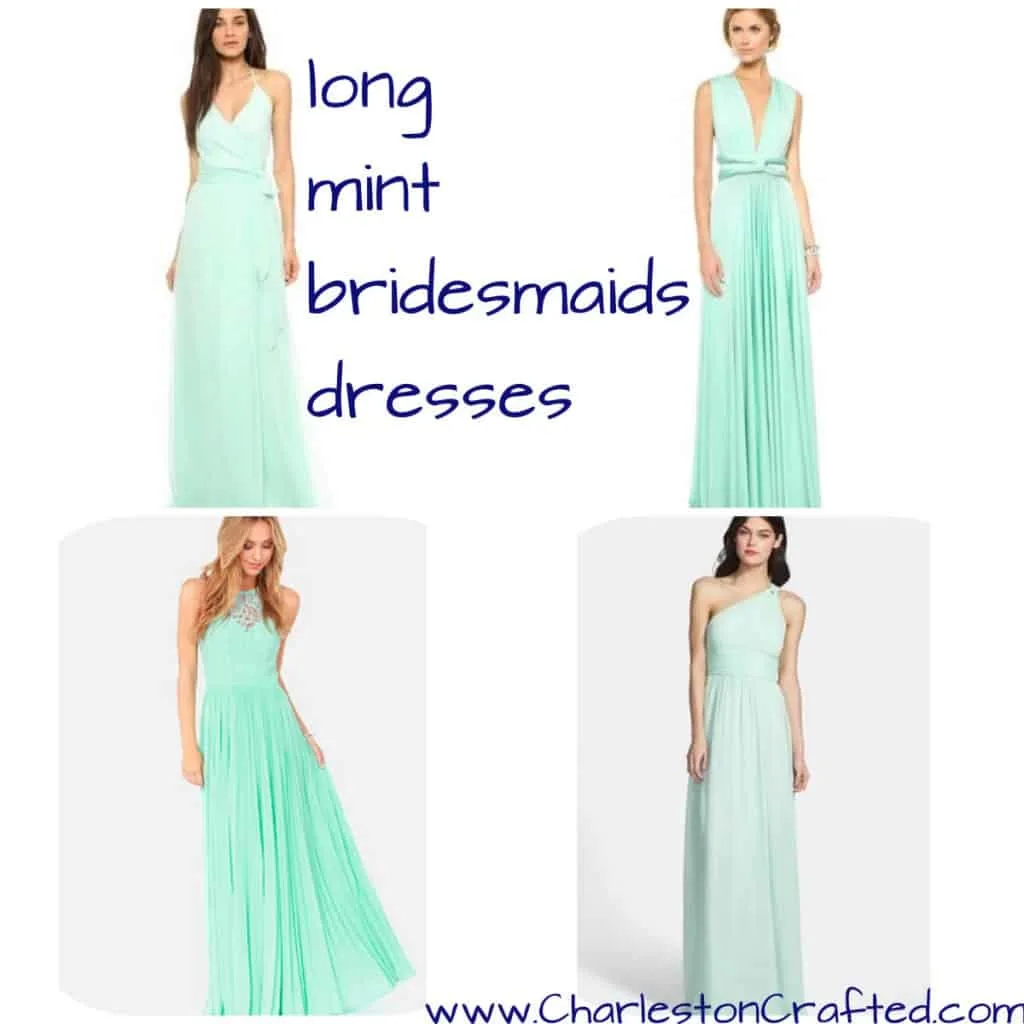 I linked to a ton of mint bridesmaids dresses that are catching my eye. I think I've made my pick – can't wait to share!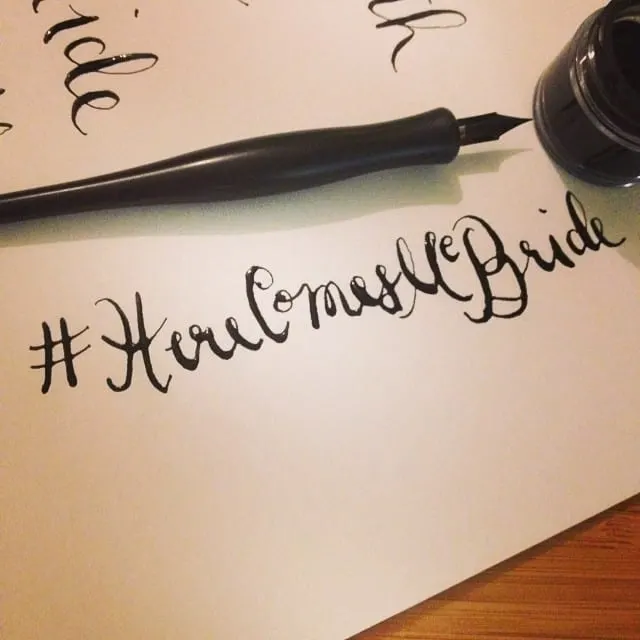 I took a hand lettering class to practice calligraphy for the wedding invites. It was a blast!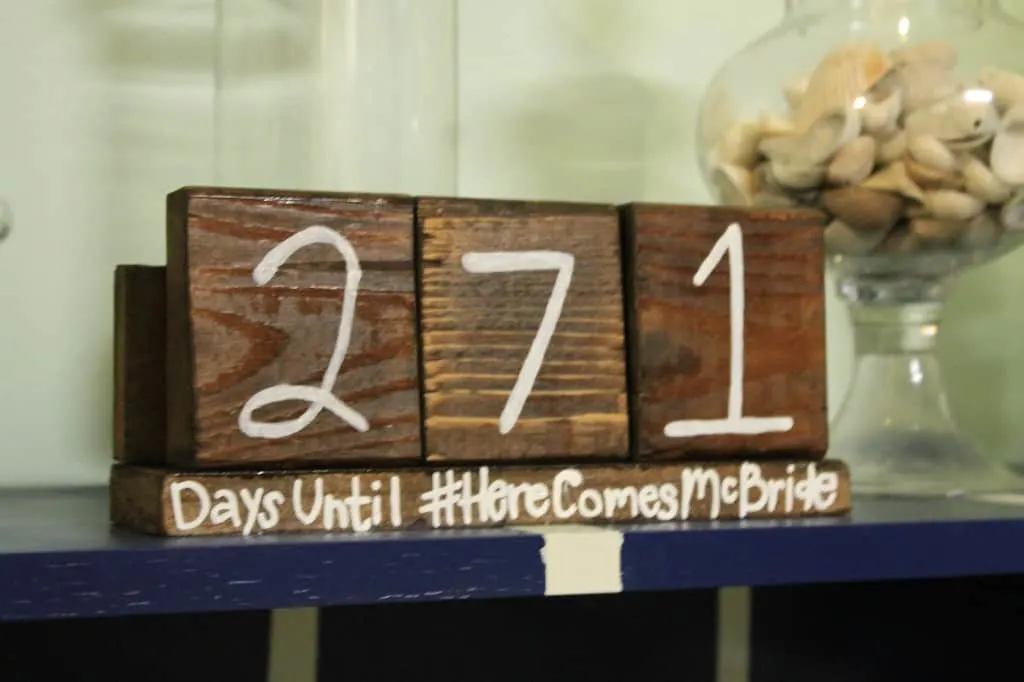 Sean built me a set of awesome wooden blocks to countdown to the big day!