What do you mean, it's the last day of March? That means that we get married in ELEVEN DAYS. It feels completely surreal that everything that we have been planning for so long is finally going to come together in one day… and oh yeah then we get to go to Italy for two weeks! It's surely going to be a whirl wind. We have lots of blog posts lined up for while we're gone (all that wedding stuff we've been keeping a surprise for our guests!) and then we will be recapping for a few weeks, so bear with us. It'll be wedding heavy for a while… and then it will be back to normal. Blog mirroring life, and all that.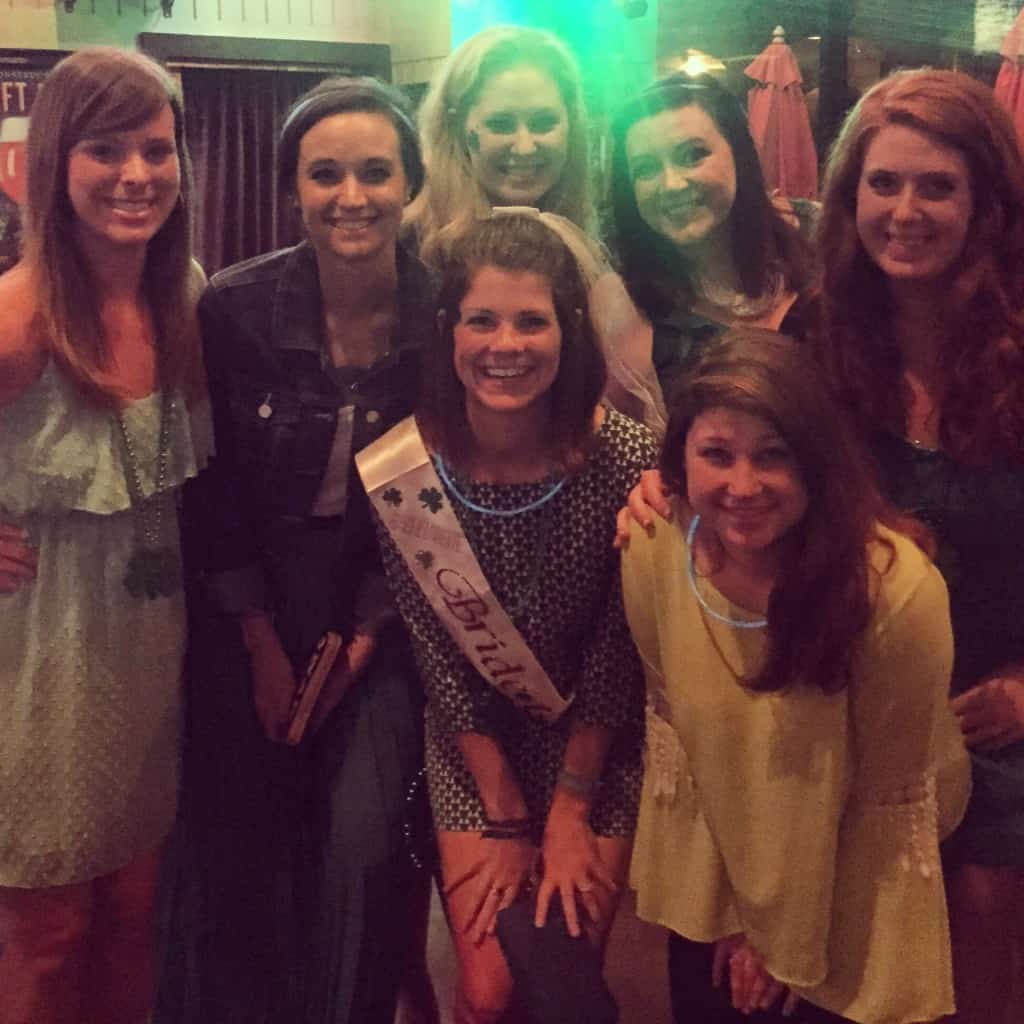 The definite highlight of my March was my bachelorette trip to Savannah! 
Here's what we teased you with in the month of March:
In the Kitchen:
We shared one of our go to dinners – tilapia, asparagus, and cauliflower mash.
We made the juiciest turkey burgers with pineapple and paired them with sweet potatoes – its a killer combination. (Also, how was it warm enough to eat outside a month ago and it's cold now?)
We crock potted quinoa burrito bowls and they were so easy, flavorful, and good!
I made a BBQ Caesar salad that even salad haters will love.
Sean made me awesome vegetarian breakfast tacos – you gotta try them!
I spilled the beans on my favorite "magical" spice blend. Hint: I bet you already have all the ingredients in your pantry!
Sean shared the recipe for one of his favorites – fried rice and dumplings, but this version is made with quinoa.
We experimented with healthy baking by trying chick pea cookies and protein strawberry muffins. It sure was interesting!
I subbed in almond milk for a dairy free corn and shrimp chowder that was super summery and delicious.
For the Wedding:
I shared the simple template and schedule we are using to keep on top of all of our thank you notes.
My bridesmaids threw me a super sweet bridal brunch on Shem's Creek – with a Lilly theme!
We had our wedding cupcake tasting – definitely a planning highlight for Sean – at Cupcake in Mt Pleasant.
We chatted about statistics and RSVPs for our wedding.
I had my bachelorette party in Savannah over St Patrick's day and nobody went to jail!
I shared my pre-wedding wellness and fitness routine.
I had my hair and makeup trial for the wedding and now want to hire a makeup artist to follow me around everywhere I go. 😉
Other Stuff:
Sean shared some eyeglass inspiration and his experience with try-ons with Warby Parker.
We reviewed The Girl on The Train – it's a great summer read!
We visited White Taco Shop (finally) and, spoiler alert, the tacos were delicious.
I went swimsuit shopping and want all of the trends this year.
See you in April!