We got up early on this Sunday morning for breakfast once again downstairs at Bar Centrale. We went down to the Coop (the grocery store) to buy souvenirs. We were still worried about having to carry anything we buy on our backs, but there were certain things here that we wanted to buy from this region. We bought some fancy pastas, pesto (because Cinque Terre is where pesto was invented), lemoncello, and some jelly. Then we caught an easy direct train to Pisa, where we would have to change trains to go to Florence. When we were in Pisa, we decided to go check off seeing the Leaning Tower of Pisa while we were there. Let's just say this- if you have luggage and are trying to go see the tower quickly, check your bag at the train station and walk with ease. We carried our bags thinking it wasn't that far, but it was about a 30 minute walk.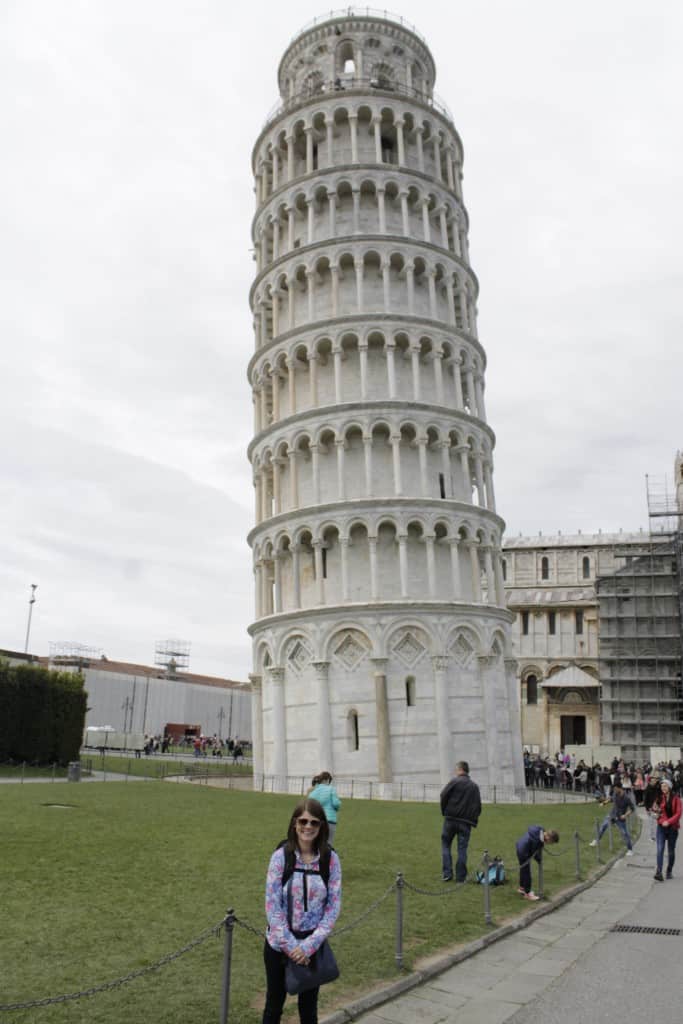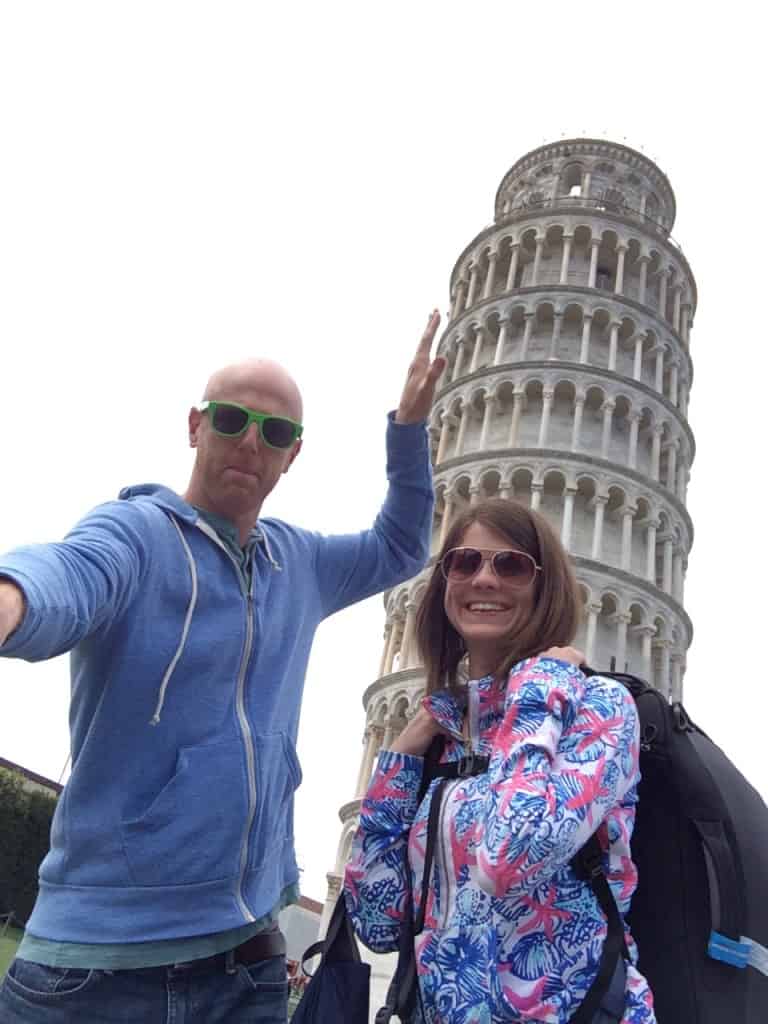 The entrance to the tower was completely blocked by people trying to peddle you their crap, like more selfie sticks, African art, water bottles, etc. The tower is inside of a fence with a big church and everyone inside was trying to take photos acting like they were holding it up. It was actually very beautiful with lots of intricate columns all the way up, but was a lot shorter than I would have thought.
We walked back through the touristy shops (aka the whole town since there isn't much to do there besides see the tower) and caught the train to Florence that left every hour. When we got to Florence, we actually had a pretty easy time finding our AirBnB. Our directions were very clear. In Florence we stayed at our first actual bed and breakfast we stayed at on the trip. It was called the Strange Uncle B&B and it sure lived up to its name. It was right next to the leather market, which is huge, so it was good for getting our bearings. We were greeted by the owner's mother who showed us around the place and spoke in rapid Italian the entire time, even though we obviously didn't speak Italian. After this, we walked back to the McDonald's near the train station because we wanted to try it and see if it was any different than the McDonald's in the USA. The burgers did come out much hotter, but the fries were cold. Also, they charged 50 Euro cents for ketchup!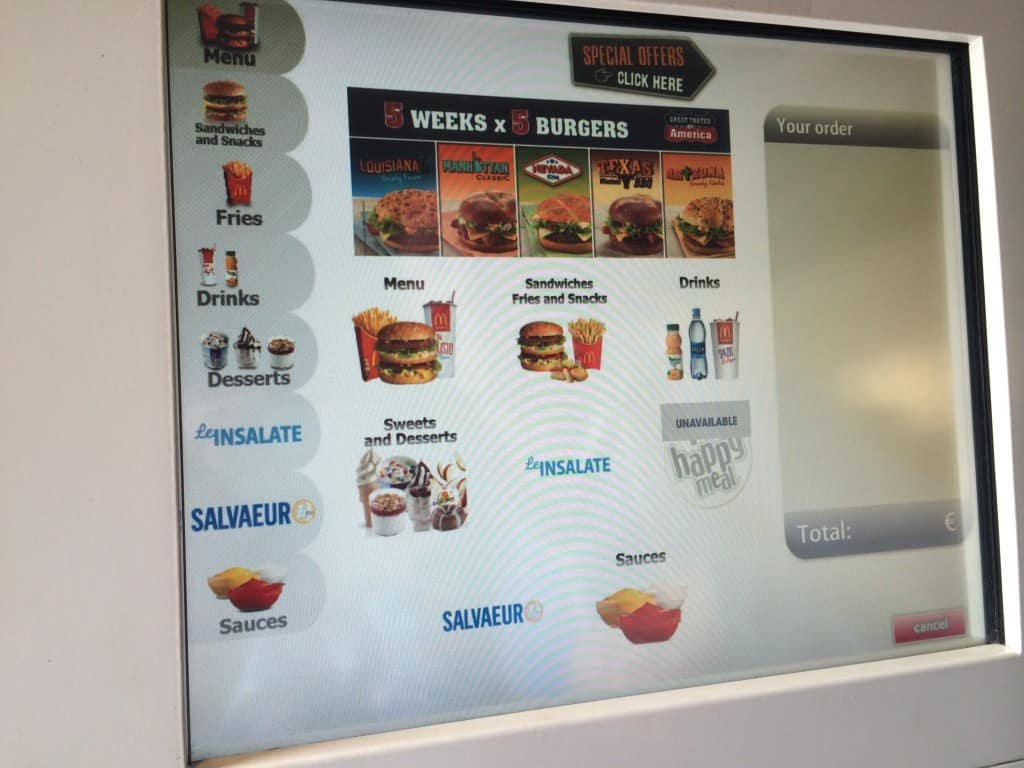 From there, we went to see the Duomo. It is a massive church that overpowered everything around it. It was so big and colorful. Sadly, there is just no way to describe how intimidating it felt being near that thing. It wasn't like a skyscraper, but it was just so massive. Thinking back to when this was built, I'm sure the church was trying to exert its power over everything and show dominance, and I can't imagine what the villagers thought of it back then.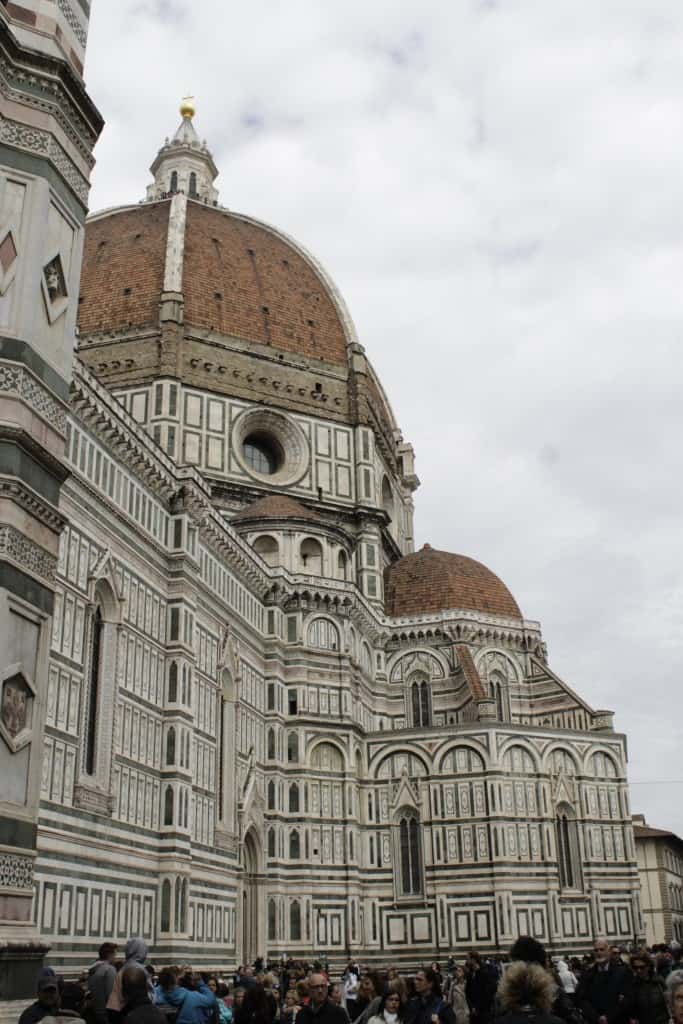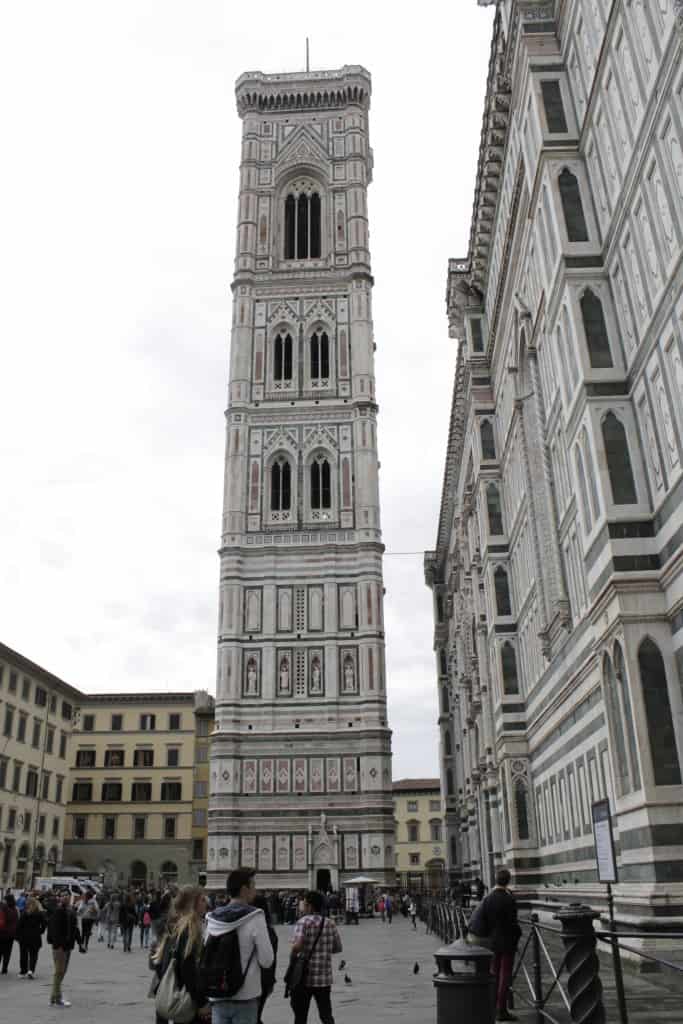 From there, we decided to walk randomly and then found the Uffizi Gallery where the David statue is kept. We didn't feel like going inside because it was another hour-plus wait for a bunch of money, and there were tons of cool statues outside, so we just looked at those.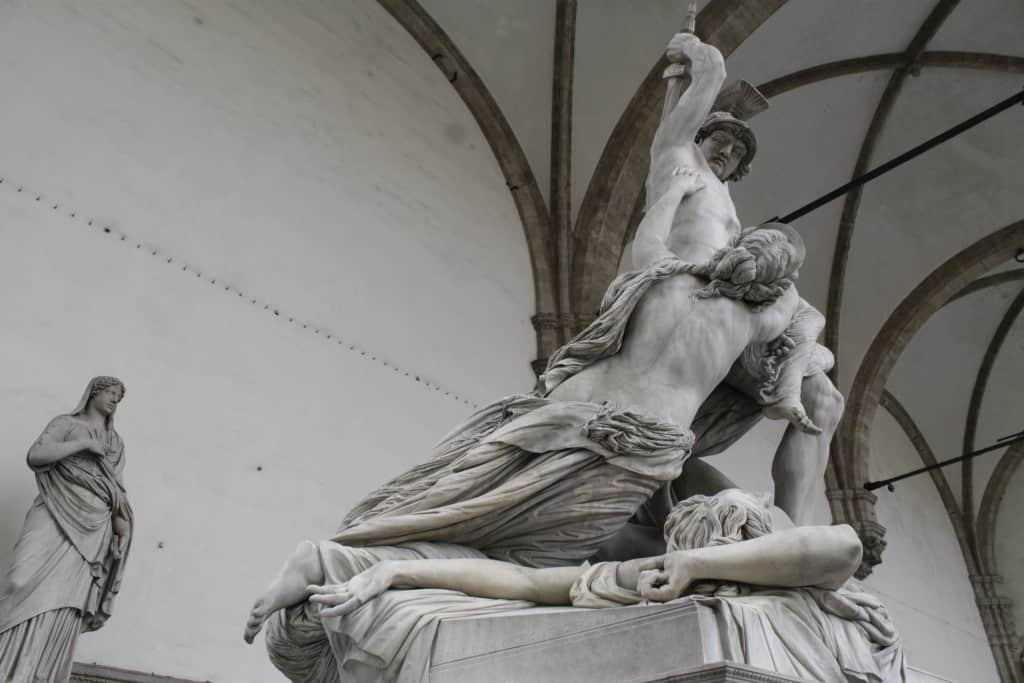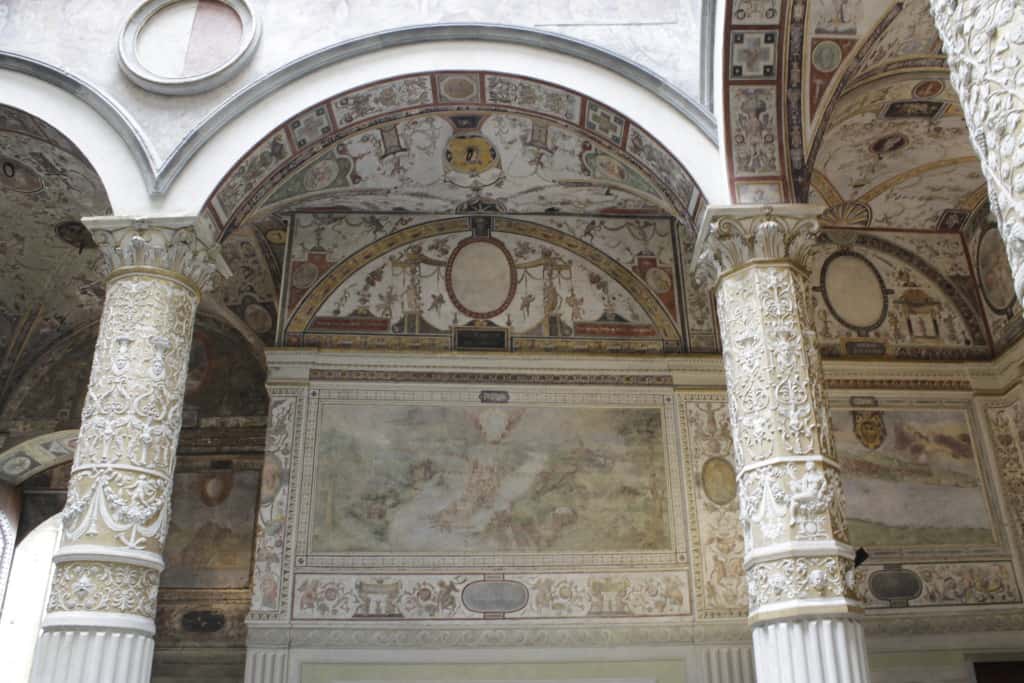 We also walked over to the Ponte Veccia bridge, which was just like the Rialto Bridge we saw in Venice, where there were lots of shops selling gold.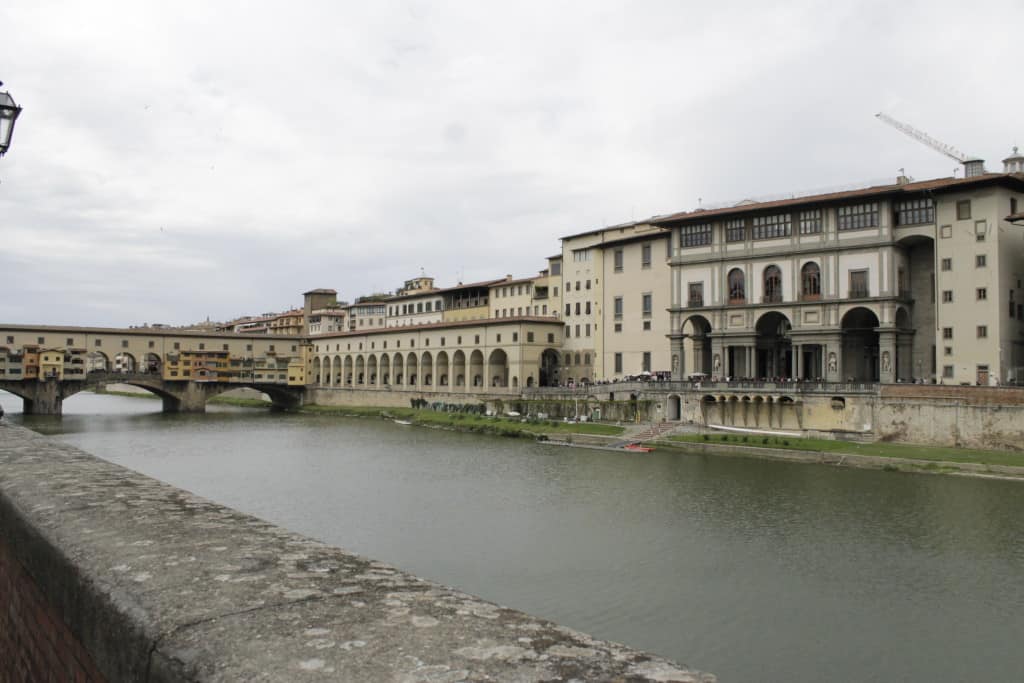 Then we climbed up to the Piazzale Michelangelo for a beautiful above-view of the entire city and it was gorgeous.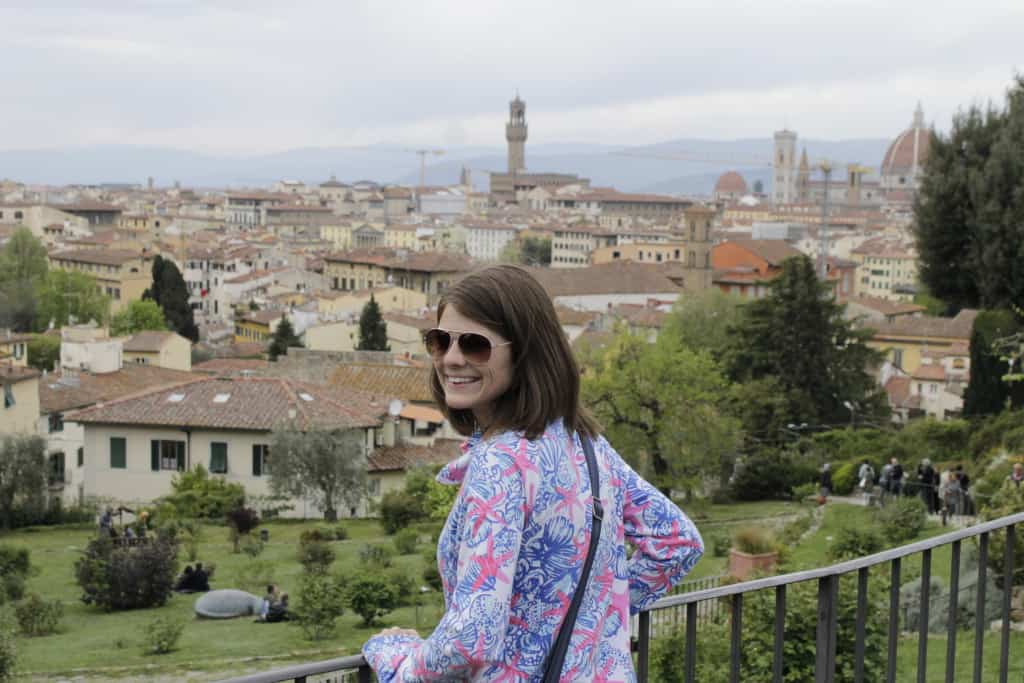 Our last stop was the San Marco Basilica, another huge and beautiful church. We went inside and it was all paintings and sculptures. Then we went back to the leather market where Morgan bought a really cute coral leather purse. For dinner, we went to the "food market" that we saw next to the leather market. It was in a huge building with tons of bars and food to eat or take home. Lots of tables and chairs and tons of people. It was a really cool vibe and we talked to a group of American students who were studying abroad.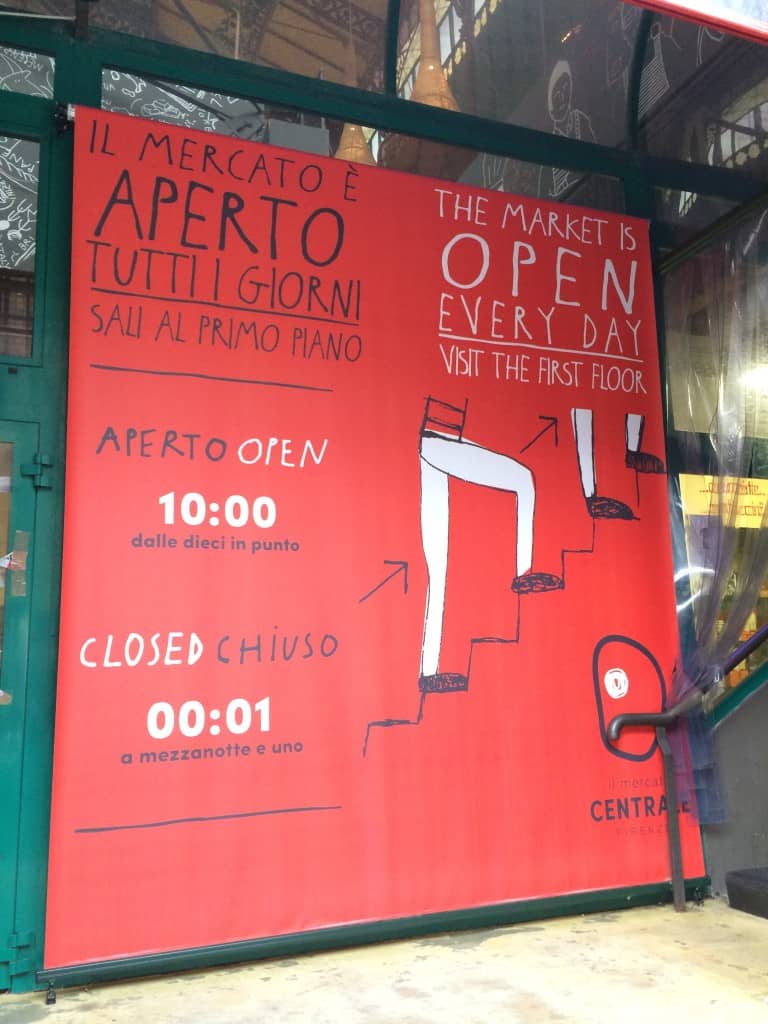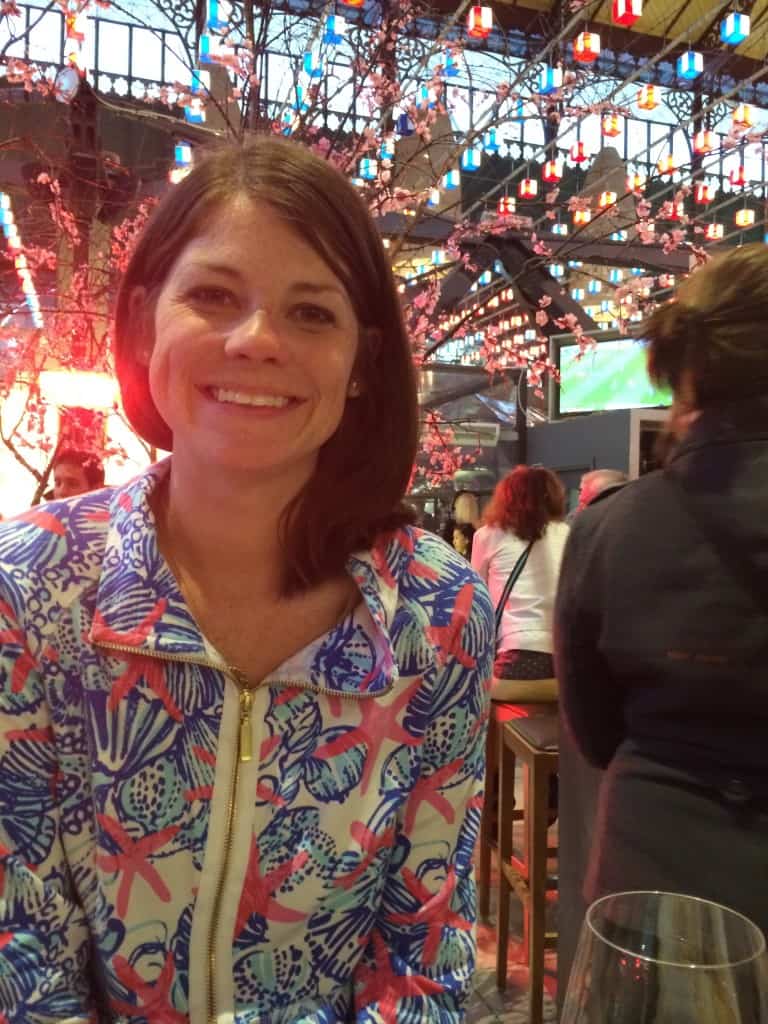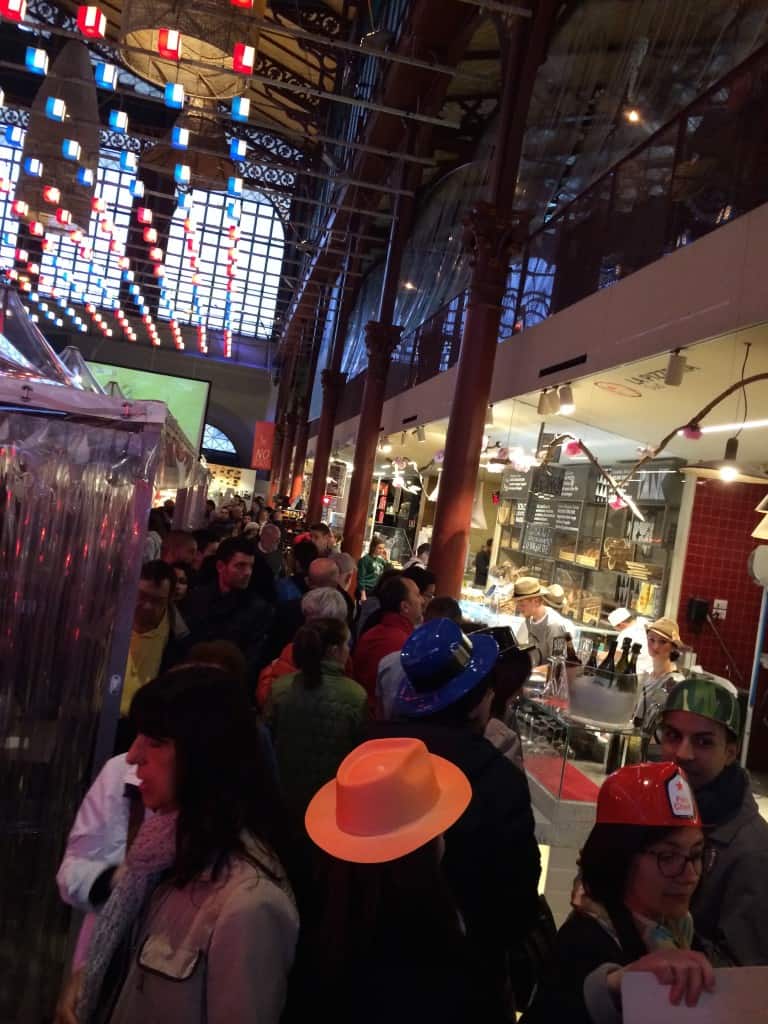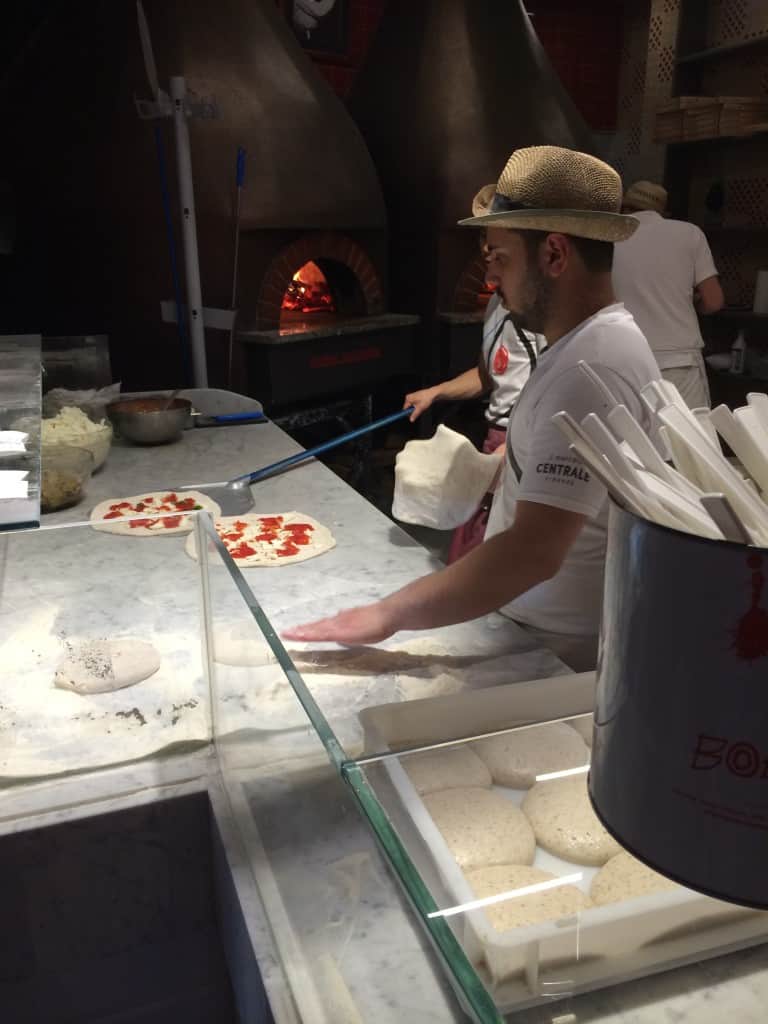 We had wine, pizza, ravioli, and truffle appetizers. Everything was fresh and we watched everything get made. It was a super fun spontaneous night for dinner.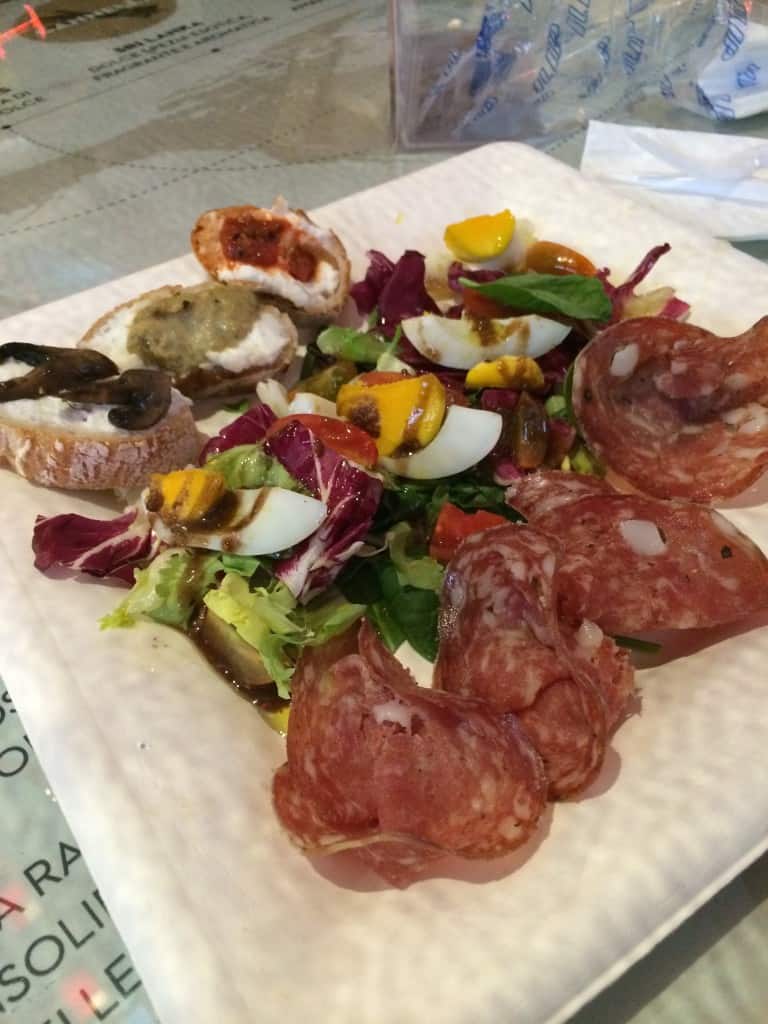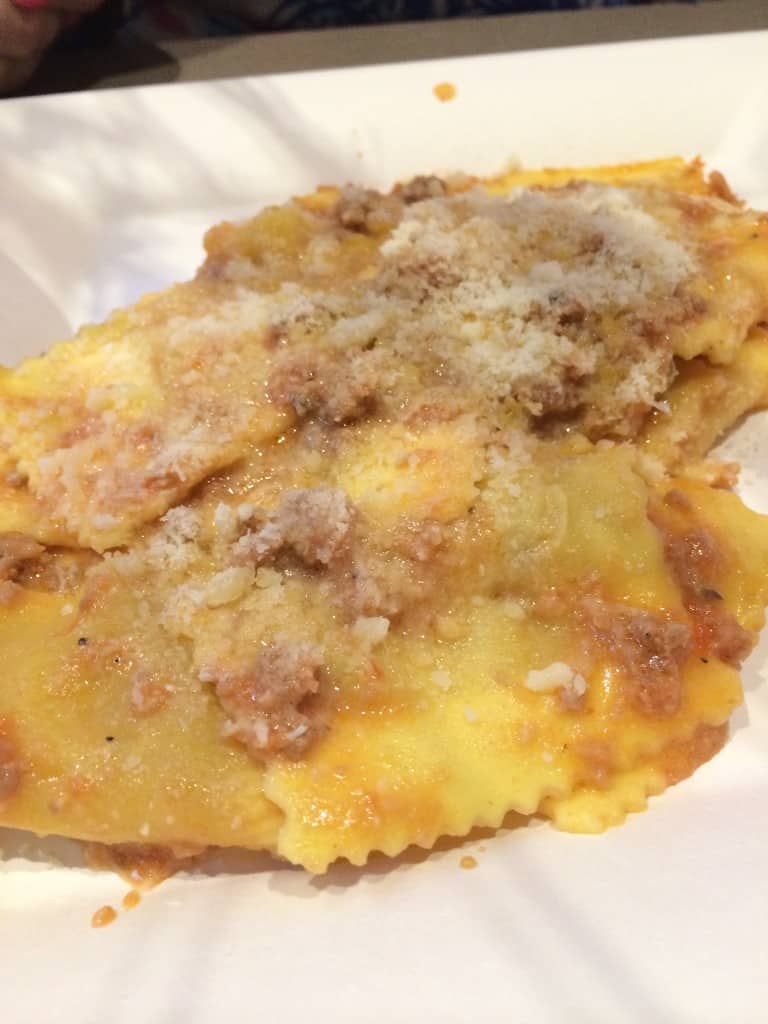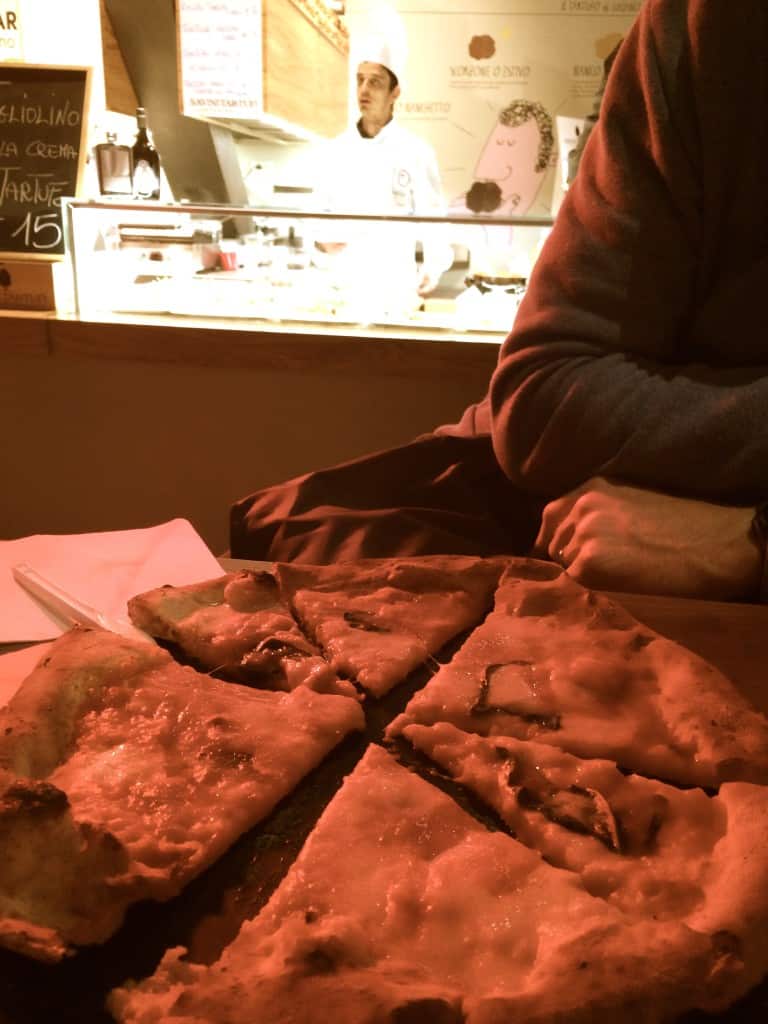 I also bought a scarf for the Fiorentina soccer team at their official store that was inside. Going to the match tomorrow night, so had to be legit. One of our biggest days of the trip is tomorrow, so we slept hard.