As with any trip, there were things that we were really glad that we did and things that we wish that we had done to prepare for our trip to Italy. This was a major trip – we were gone for two weeks immediately following our wedding. It was Sean's first trip to Europe and my first European trip in a decade. We wanted to share some of the things that we learned, things that we are so glad that we did (or didn't do) and a few things that, retrospectively, we wish we had done.
We're glad that we packed in backpacks. I packed in this 46 liter backpack and Sean used his old 70 liter Boy Scout bag (similar here). It was so crucial that we didn't have rolling bags – with the amount of trains and walking and traveling we did (every other day was a travel day) the backpacks were easy to grab and go. We couldn't have done certain trips, like our quick jump off the train to the tower of Pisa, if we had to roll bags behind us. For day packs, one of the best buys of the trip was this collapsible backpack. It's big enough that I used it as my airplane carry on (it carried the laptop, iPad, books, a toiletry bag, and more on the plane) and then we zipped it up and transferred those things to the big backpack on normal travel days. We also used that bag as our day pack and it was perfect for water, snacks, and souvenirs. Finally, I carried this anti-theft travel purse daily and Sean wore our cash and passports on this money belt on train trips. We were very thankful for both!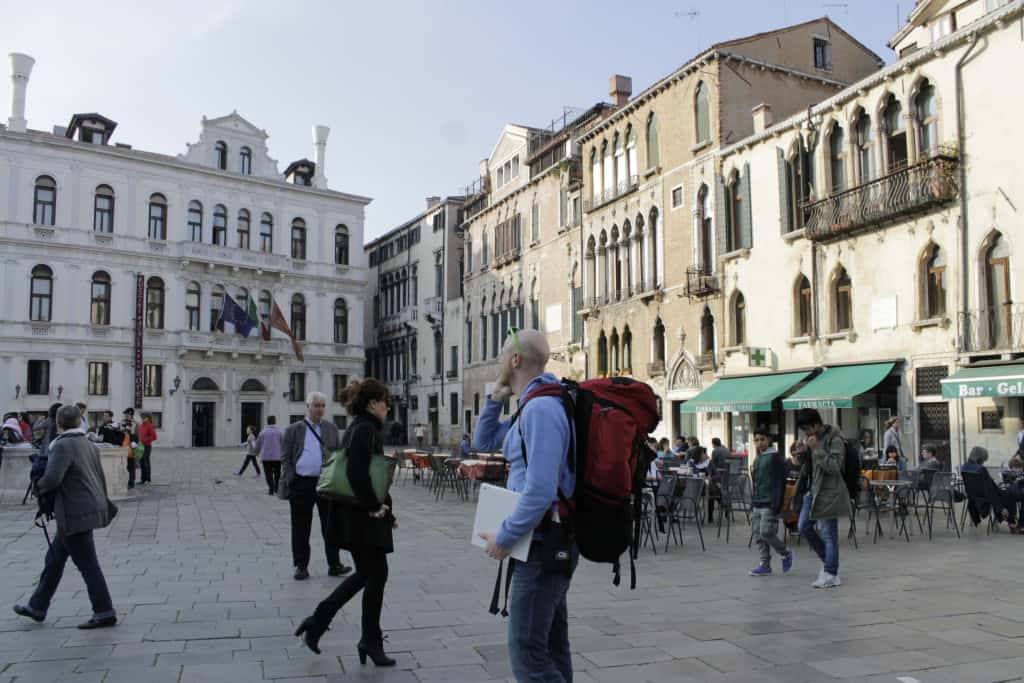 We're glad that we were so on the move. It was a little bit nuts to travel every other day and people looked at us like we were wacky when we said we had 6 stops in 13 days, but we are so glad that we got to see so much of the country. If we had cut locations, it probably would have been Lake Como or the Amalfi Coast, just because they were the most out of the way, and those ended up being some of our favorite days. Was traveling so much difficult? You bet. Was there a point where I said "why are we doing this!?" Maybe. But it was nothing a slice of pizza and a brand new landscape couldn't fix.
We're glad that we brought plenty of cash & a no foreign transaction fee credit card. Italy is really a cash-based country. So many places – even sit down restaurants – only accept cash. We brought 1,000 Euros with us and ended up having five Euros left over in the end. We kept most of the cash in a money belt (on travel days) and in the apartments otherwise. It's true, there are plenty of ATMs in Italy, but we never had to worry about finding one or making it work. Based on my experience with Italian vending machines, it could have been a disaster. I also had a Bank of America credit card with no foreign transaction fees that we used for all train tickets and a few major attractions (like the ferry to Capri) that were over 30 Euro per person and would gladly accept Visa.
We're glad that we used Air BnB. Air BnB allowed us to rent apartments in the center of the action – right in the parts of town where actual locals live. We didn't have small hotel rooms; we didn't have to worry about check in or check out times. We got great outdoor spaces and lots of indoor space too.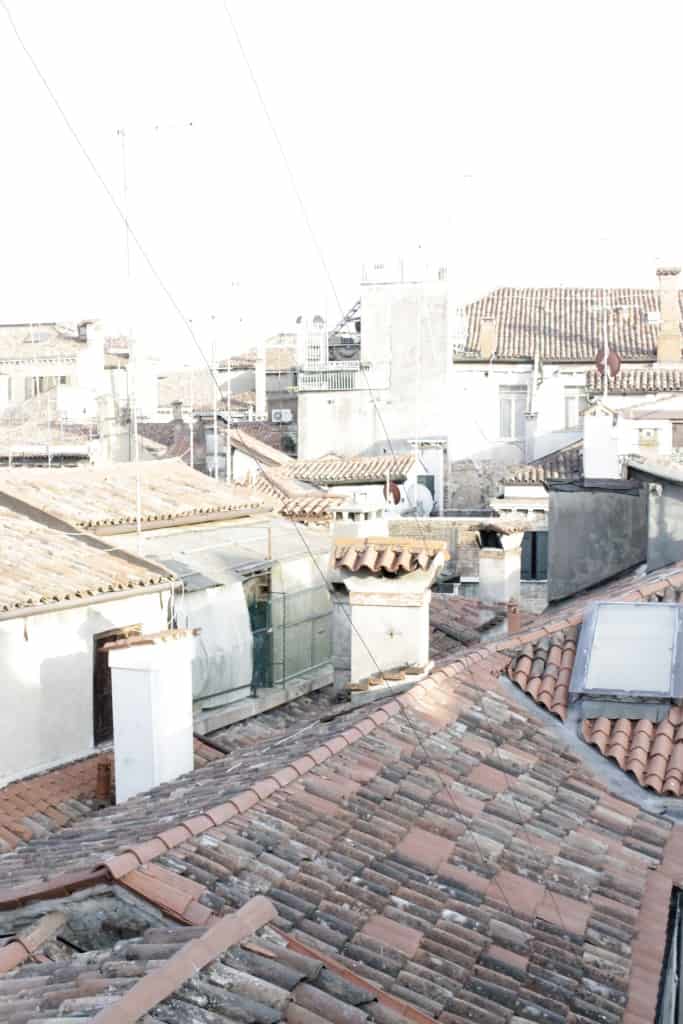 We are so glad that we had water bottles. You have to pay for water everywhere in Italy, so having reusable bottles that we filled at our apartments was crucial for saving cash and staying hydrated.
We're glad that we purchased one small international phone plan (100 texts, 100 minutes, 100 megabytes of data) and mostly left Sean's phone on airplane mode. And I left my phone in the USA! It was so nice to really unplug and not check social media, though it was good to have the small data plan, especially on days when we were checking into apartments and had to call our hosts.
We wish that we had carried more snacks. I got a little cranky on train trips when I got hungry. Had we packed a few protein bars from the states and hit a grocery right away and picked up snack mix and fresh fruit, the first part of our travels would have gone a lot smoother.
We wish we had brought more basics. Kleenex, band-aids, zip-locks – I thought that we could get some things in Italy. But, the European equivalent was just not the same. Save yourself a little grief and pack it in your checked bag – you won't regret it!
I wish I had brought better shoes. I know, people on the chat boards told me to. I didn't listen. I packed a pair of flats (my favorite shoes of all time) and a pair of Keds. There were multiple instances (Cinque Terre, Almafi Coast) when I really needed hiking boots. I was super uncomfortable and plan on taking these shoes with me on all future trips that might involve lots of walking. Are they cute, maybe not, but my feet will thank me.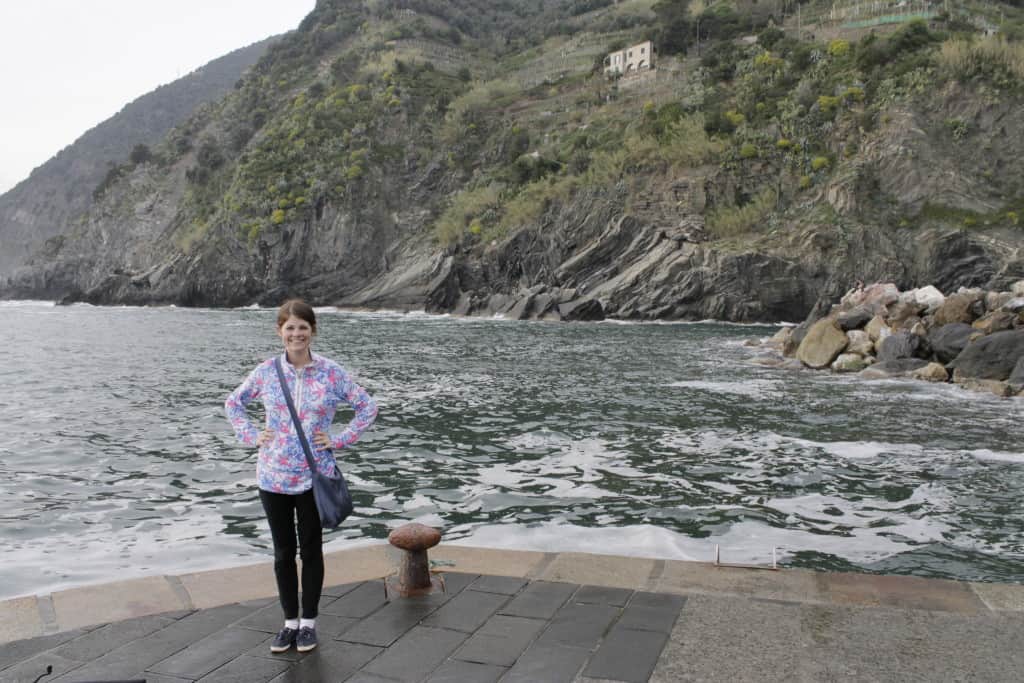 We wish we had brought another sweatshirt. So, we focused on packing layers and each brought one sweatshirt on the trip. Most days, it was short sleeve, long pants weather. We each brought one sweatshirt, and we ended up wearing them almost every morning and evening. So, we are wearing the same shirts in half of our pictures. I wouldn't want to carry more stuff, but I do feel silly rocking the same bold Lilly in most of our pictures.
We wish that we had bought more souvenirs earlier on the trip. We were so worried about carrying things, that we really eschewed shopping at our first few stops. A few more things would not have made a difference. However, if it's something generic you're looking for, like limoncello or wine, might as well save it until the end and grab it at the grocery store.