Morgan wanted a cool new lamp post for reading in bed to replace the dinky white one she had. She had the idea to go "industrial chique," which is apparently a thing. So, we decided to build an industrial pipe lamp post using black piping and a lamp kit for the electrical parts.

Morgan drew up a sketch of how she wanted it to look, so we measured how tall we wanted it to be and headed to Lowe's. When we got there, we discovered what would turn out to be the hardest part of the whole project. After picking the thickness for the tall, long pipe, we had to find the connecting pieces to piece it together. That proved to be nearly impossible. All of the cartons that had each type of elbow and connector and everything else in every possible size were completely mixed up. Nothing was in the correct box. We spent almost an hour looking for everything we needed, but finally we found all our pieces. We also grabbed a lamp kit to put it together. This is tough because the kit came with an 8′ cord and that turned out to only go through the lamp post we made, so make sure to add several feet. We went back later and got a 12′ cord.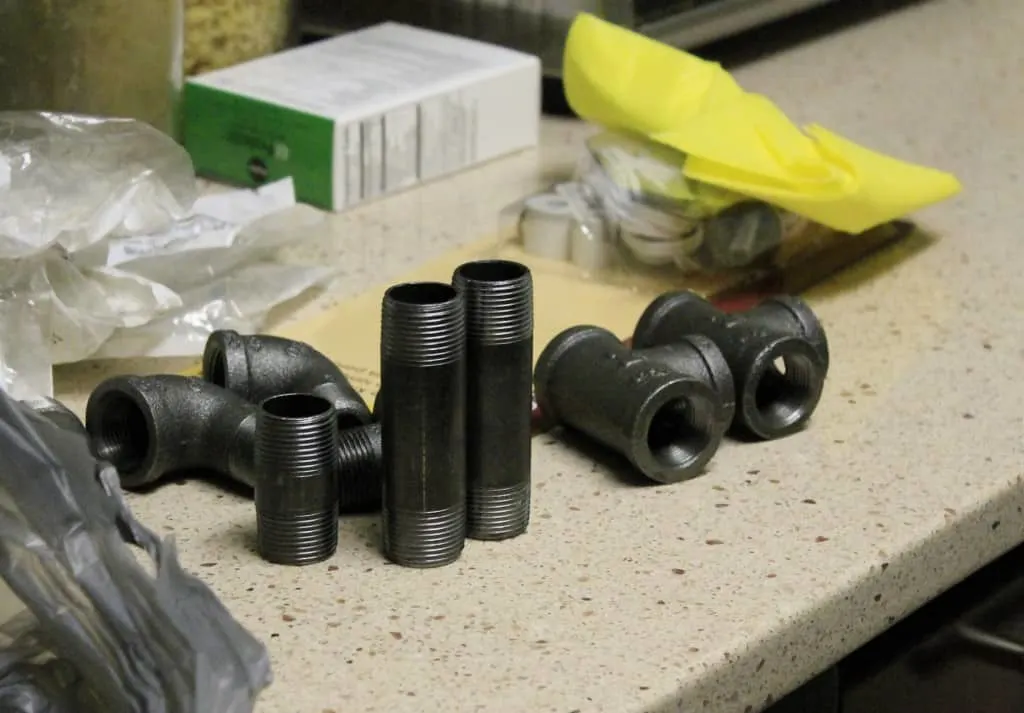 When we got home, the first thing we did was try to clean the piping as best we could. They were all very greasy and oily, so we wiped them down the best we could. Next, you'll learn very quickly to not build your post and then try to feed the electrical through it. The twists and turns just won't allow for it. So the best thing I did was to lay out the pipe pieces that you are going to feed the cord through and then feed the cord all the way through that piece before moving to the next piece.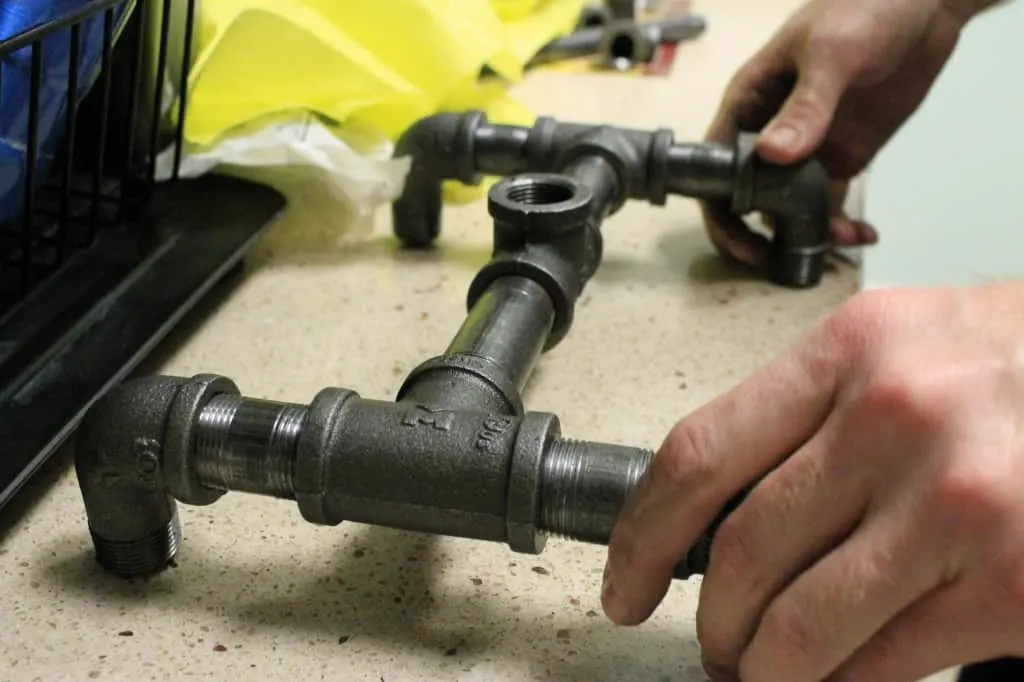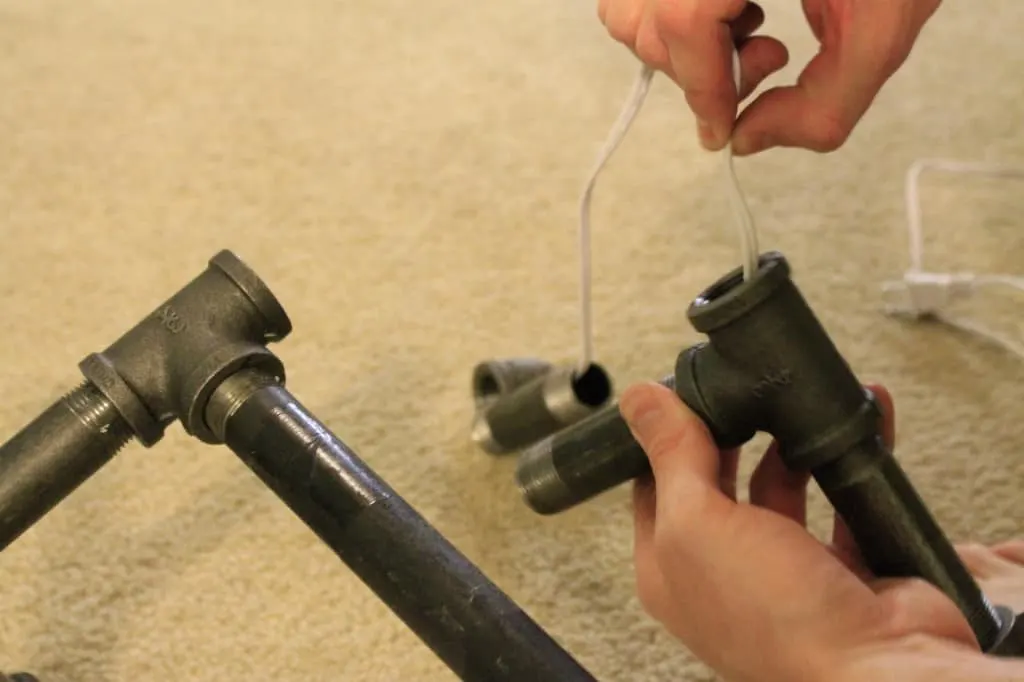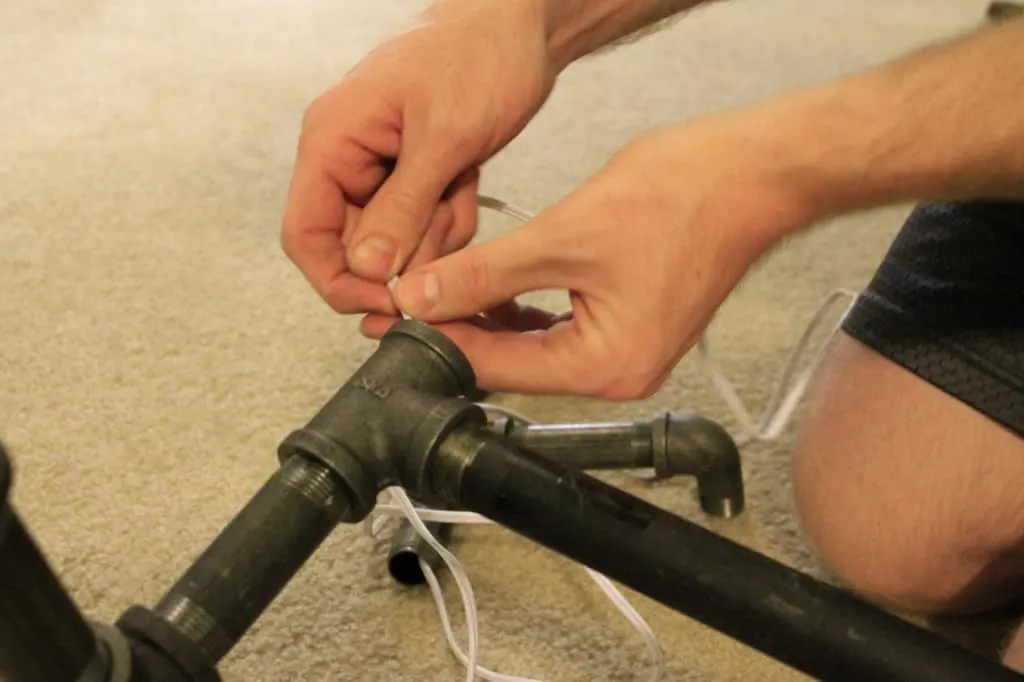 When I got to the long pole, I couldn't get the cord through by just pushing it. It kept getting caught and stuck. So, I cut a piece of string and tied one end to the cord and one end to a pen and dropped the pen through and pulled the string through.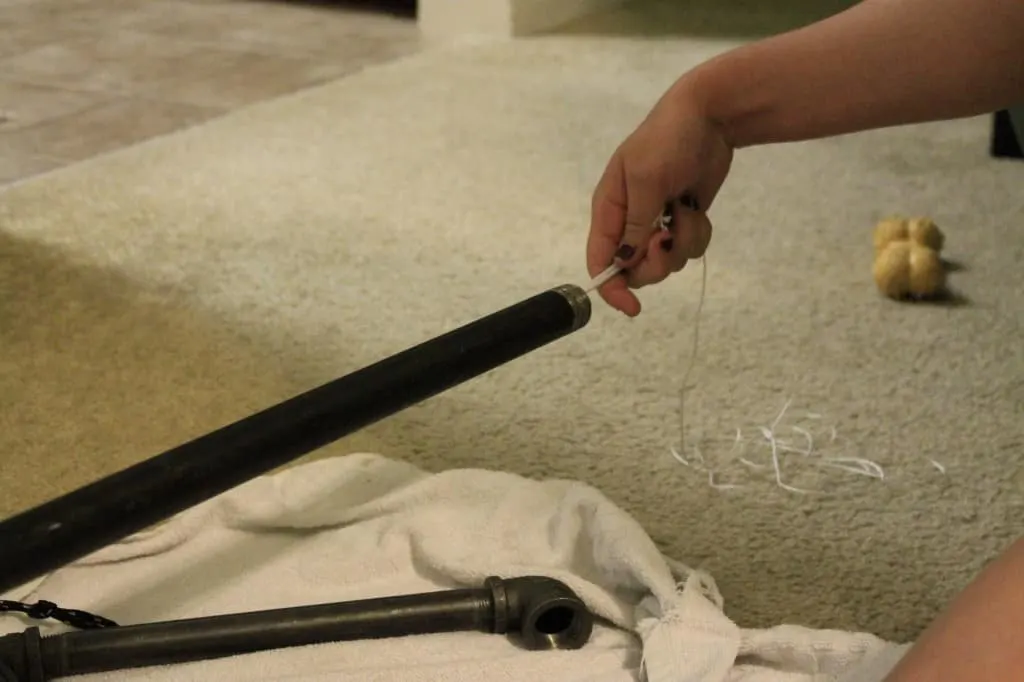 Once you have the electrical cord all the way through, tighten up all of your pieces, starting from the bottom.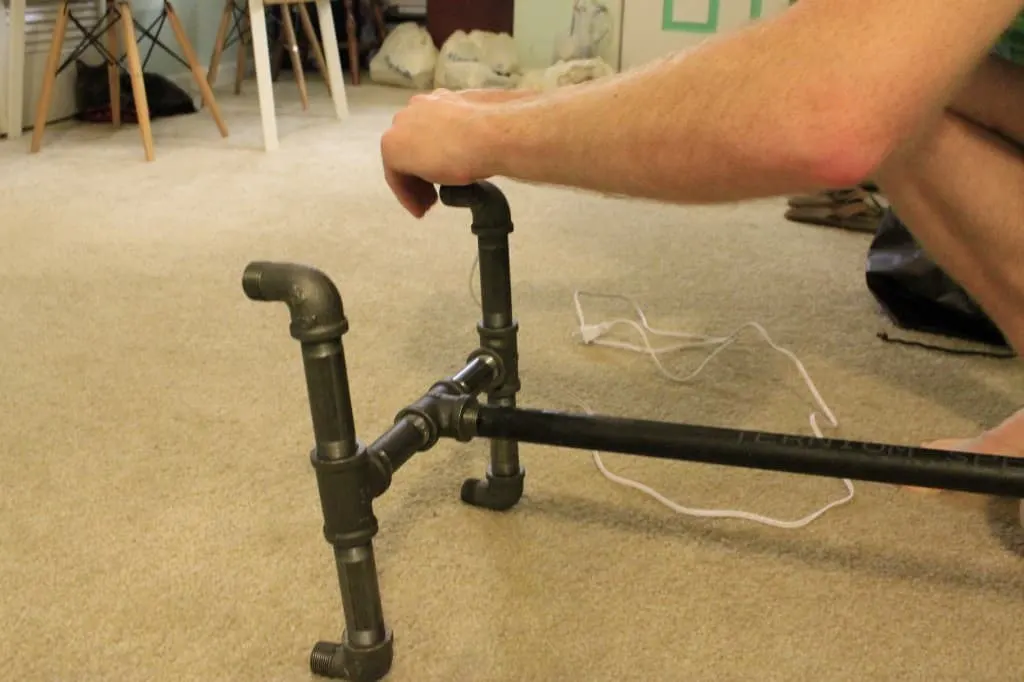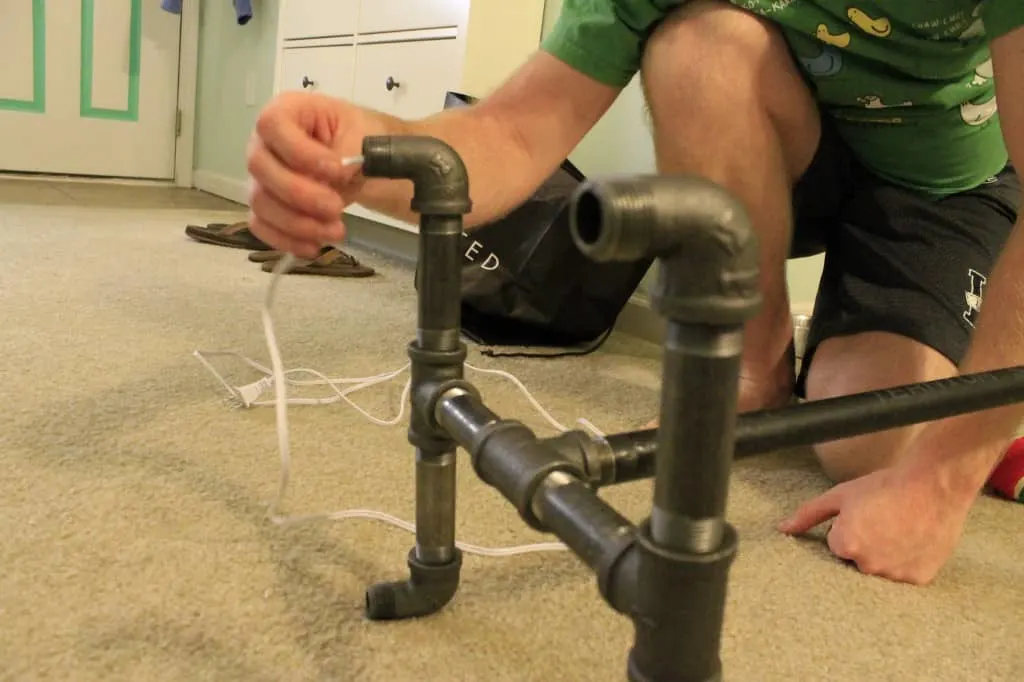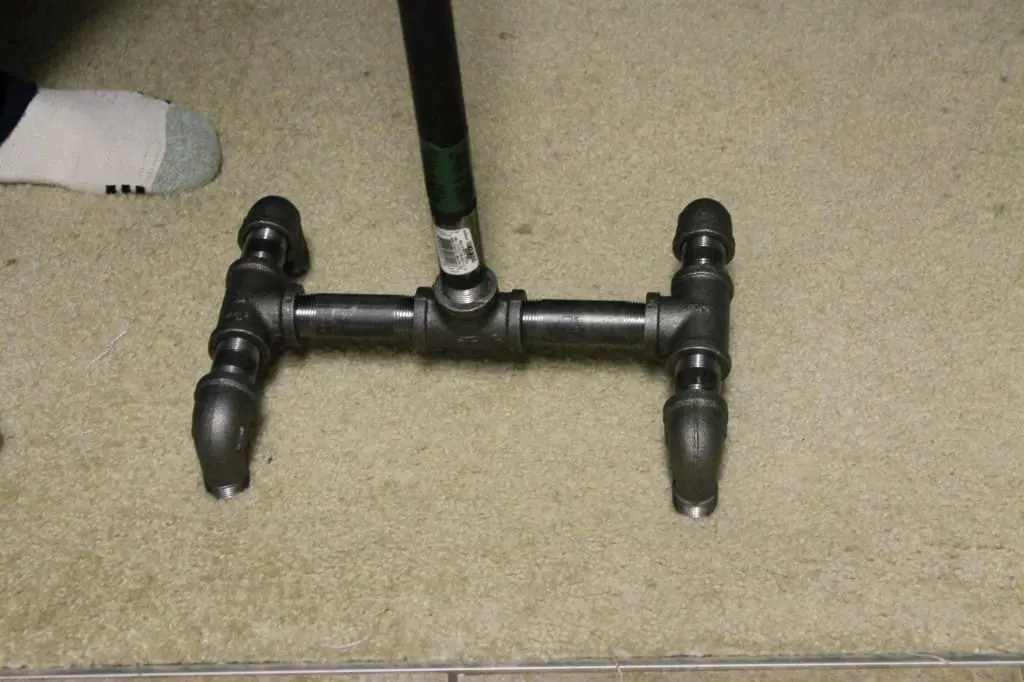 Next, follow the instructions for how to connect your electrical wires and construct your socket. If you are doing your project like us, you'll need to put on your lampshade before you connect your wires to the socket or you won't be able to fit it over the socket.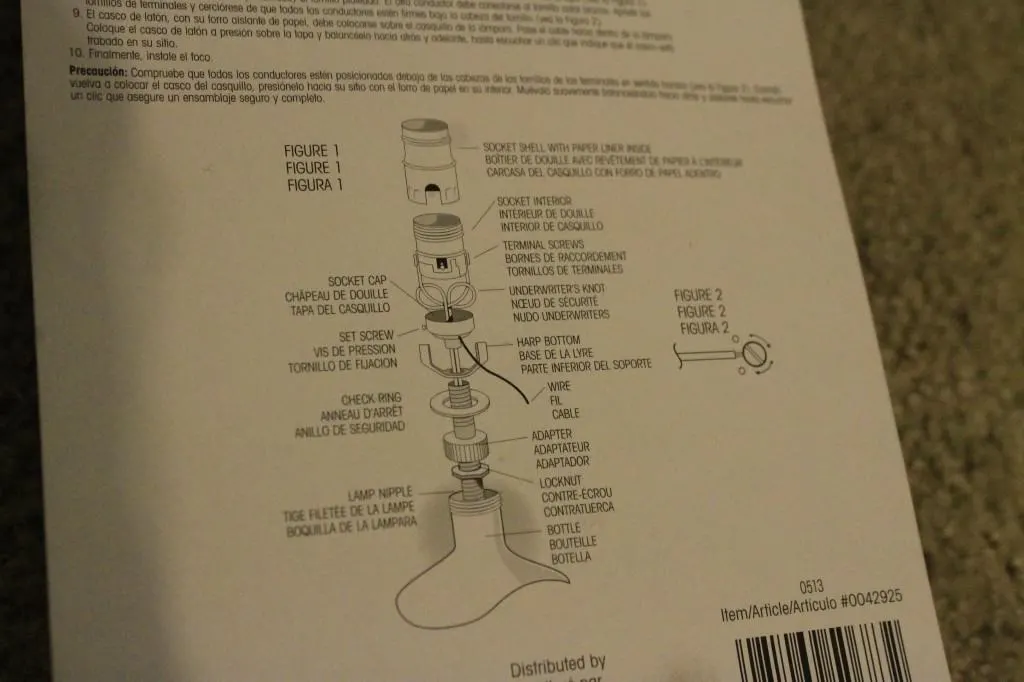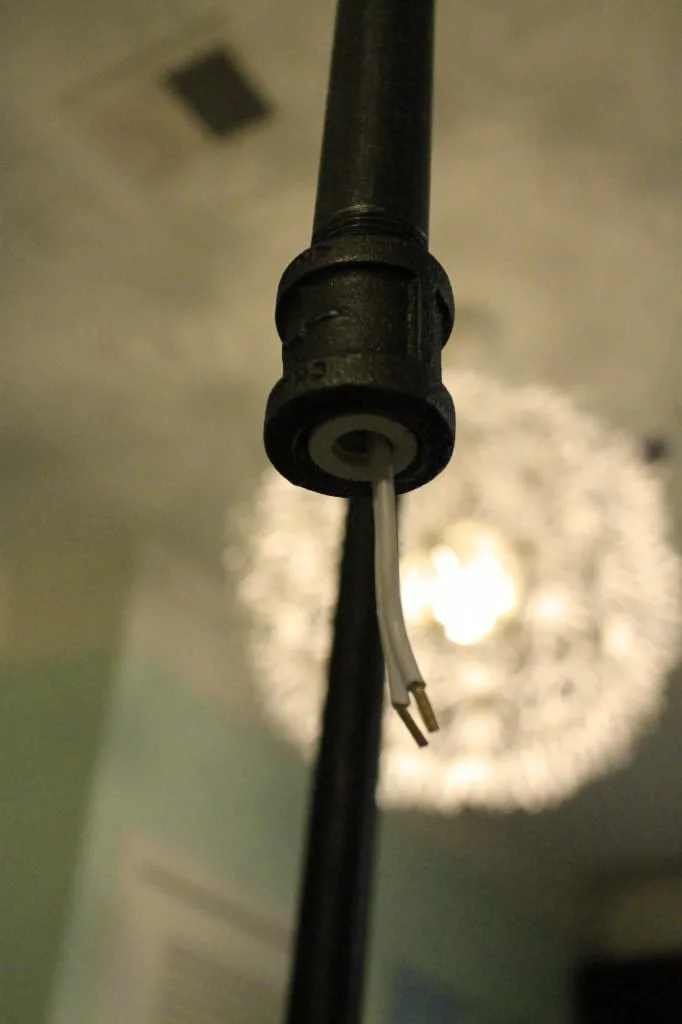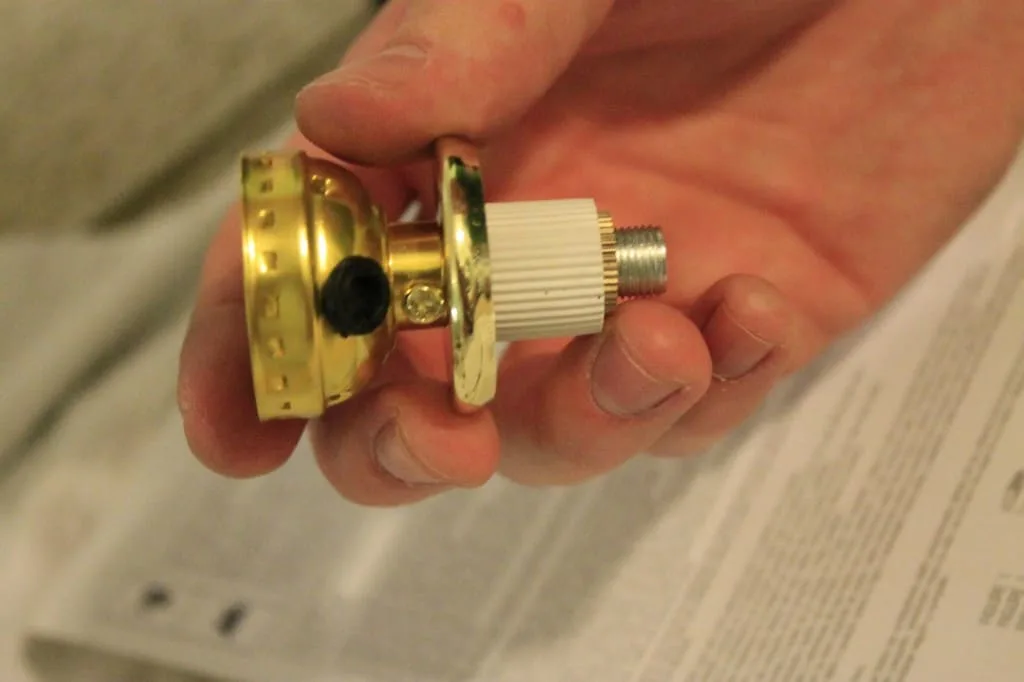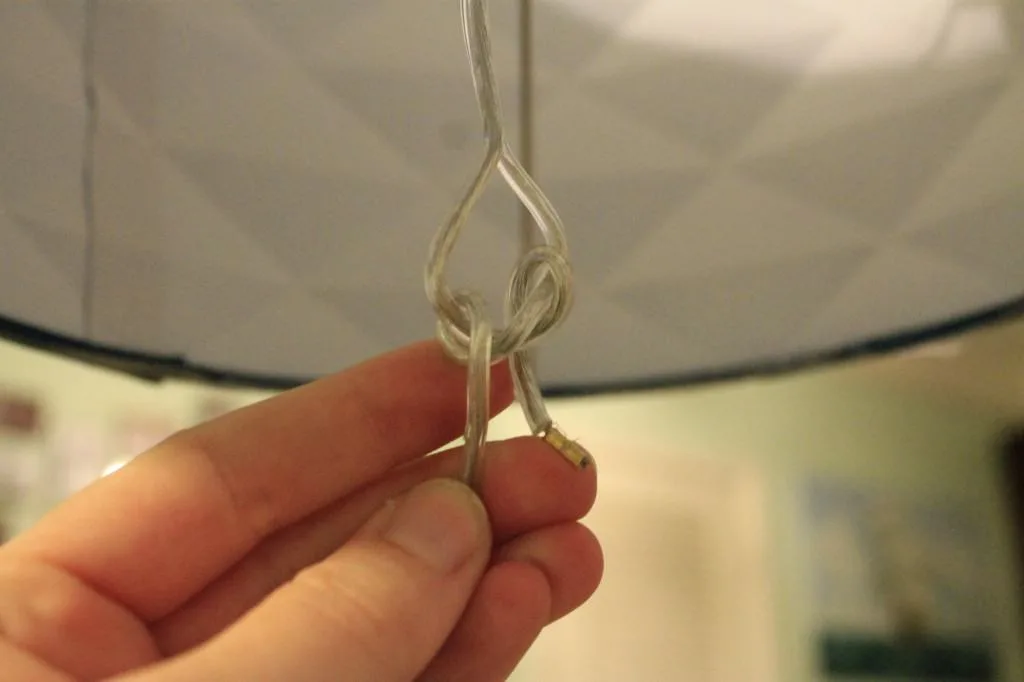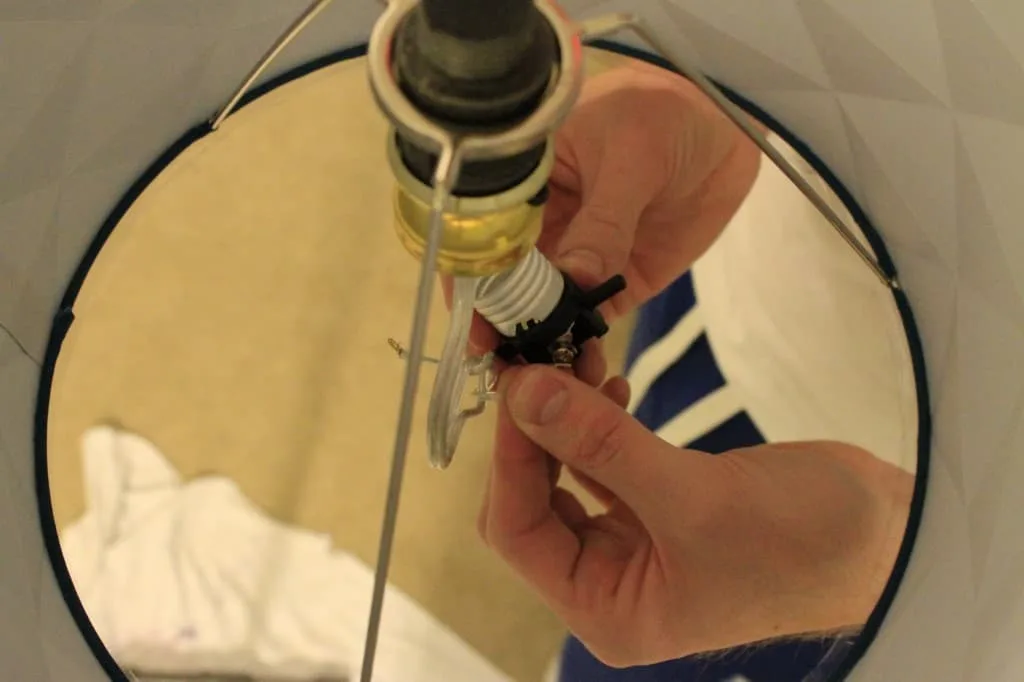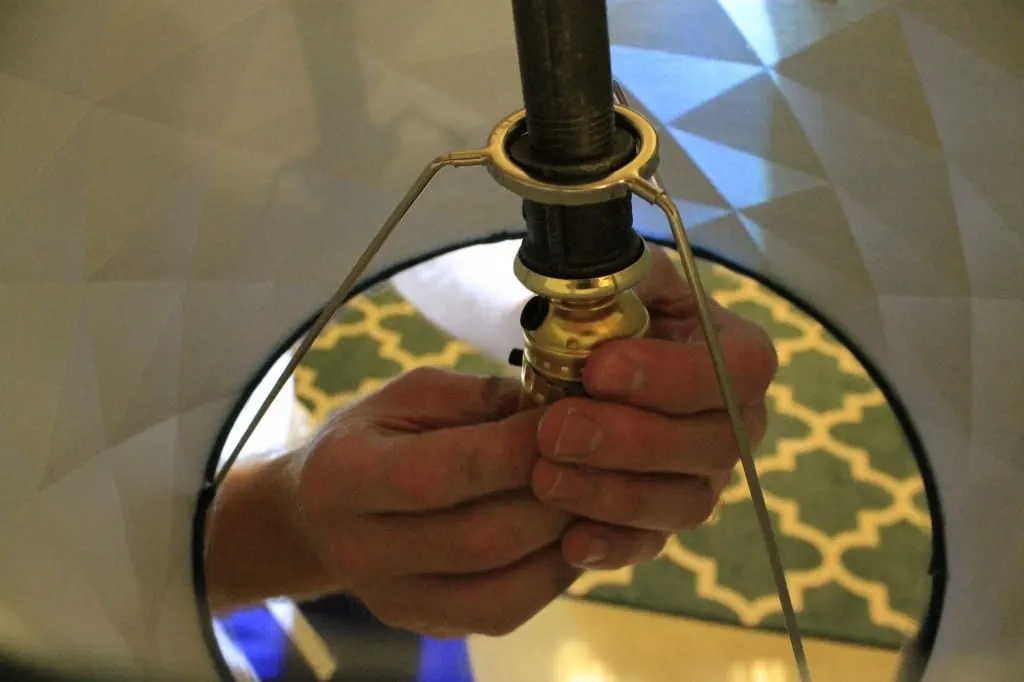 Once you have that hooked up, plug it in and see how you did! If your electrical work is good, make sure you go back and tighten all your piping.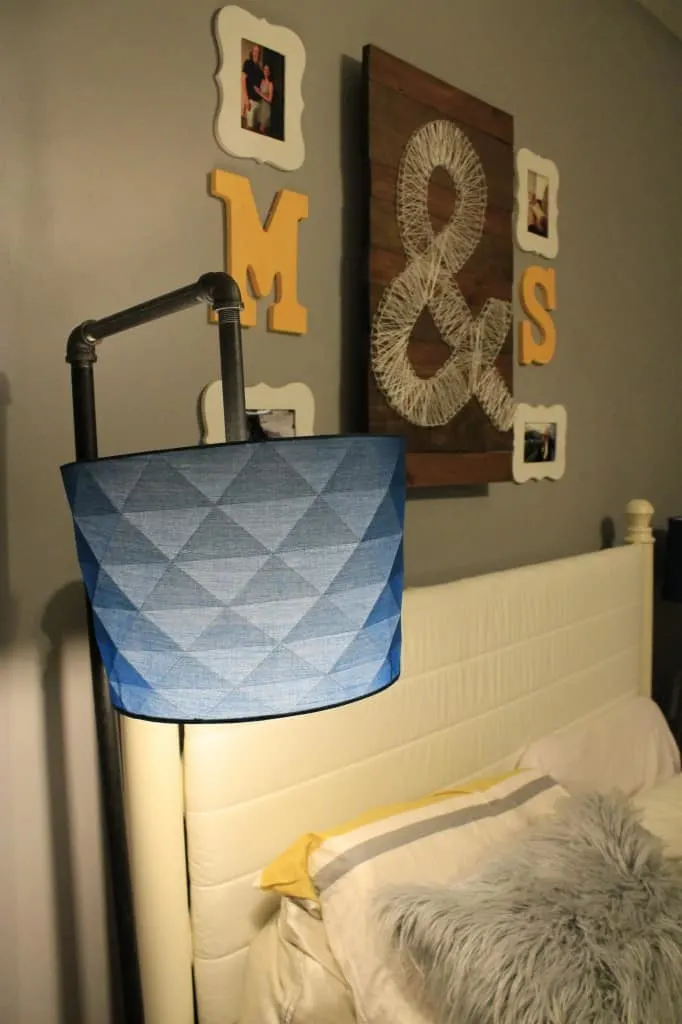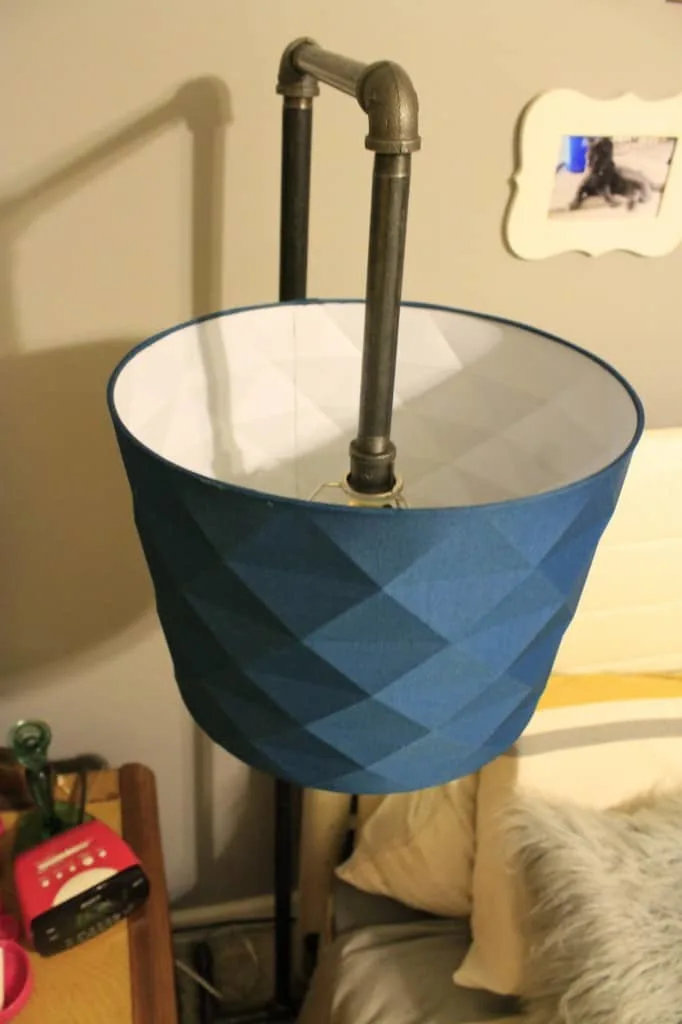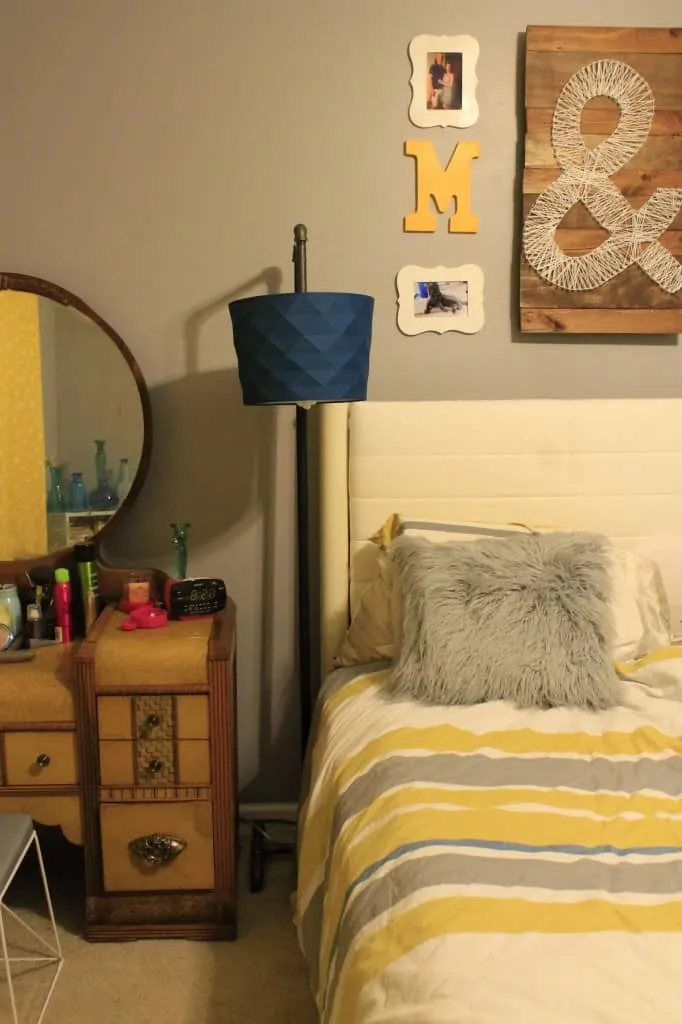 It's a great piece and adds a lot of character to the bedroom. The industrial chique look adds a whole new element to our decor!
What have you done to mix it up lately?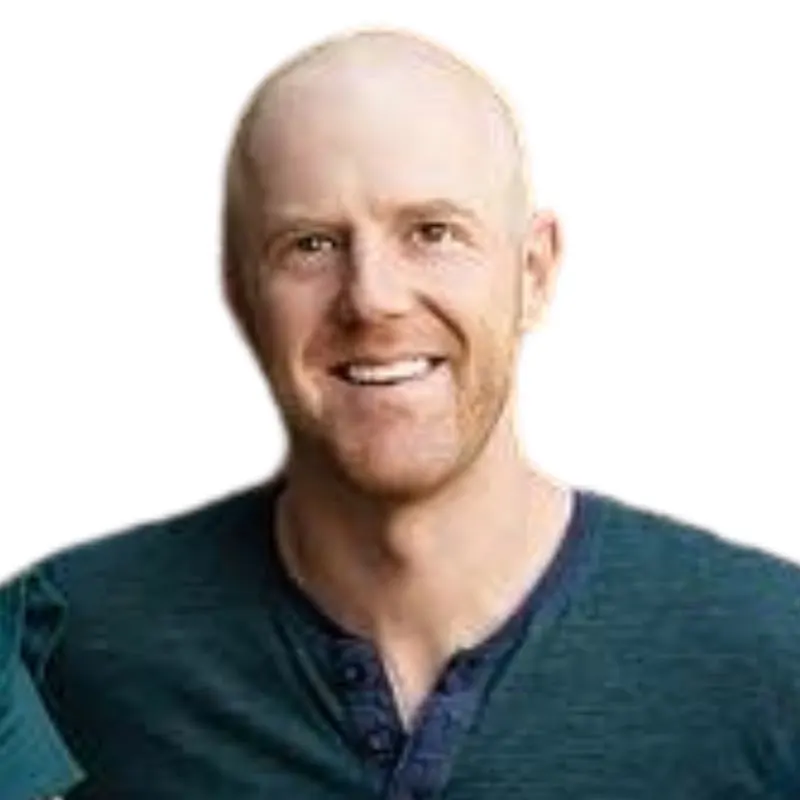 Hey there, I'm Sean, the woodworking enthusiast and builder behind CharlestonCrafted.com! Since 2012, I've been sharing the magic of turning raw materials into beautiful creations. I love teaching others the art and satisfaction of woodworking and DIY. I try to inspire fellow crafters to make something extraordinary out of nothing at all.