Seriously, I want it all. Ever since we got back from Italy, we've been obsessed with putting basil on everything. We are making tons of caprese now and adding basil left and right. It's such a wonderful little herb. But constantly buying basil can be expensive and we live in a condo, so we don't have a garden (except for the struggling little one hanging on the porch). We do however have this cool planter/bucket thing that I found out by the trash a few years ago and never did anything. So we finally decided to put it to good use and plant basil in it!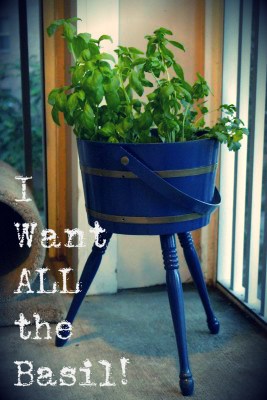 The planter had a lot of potential in it's bones, but it was looking really rough after sitting out in the elements for years.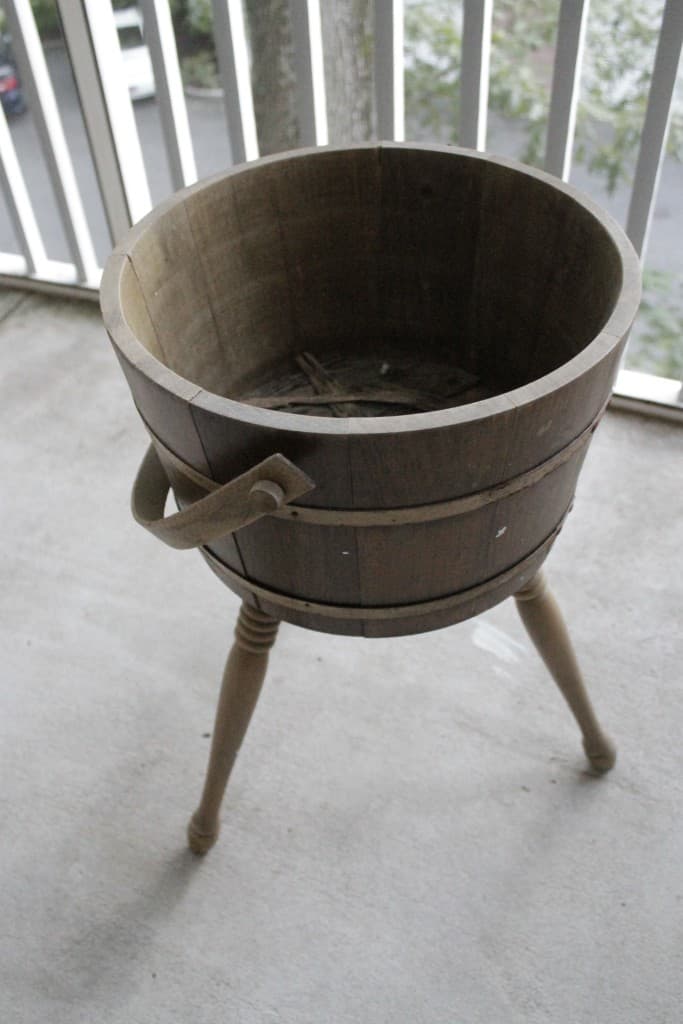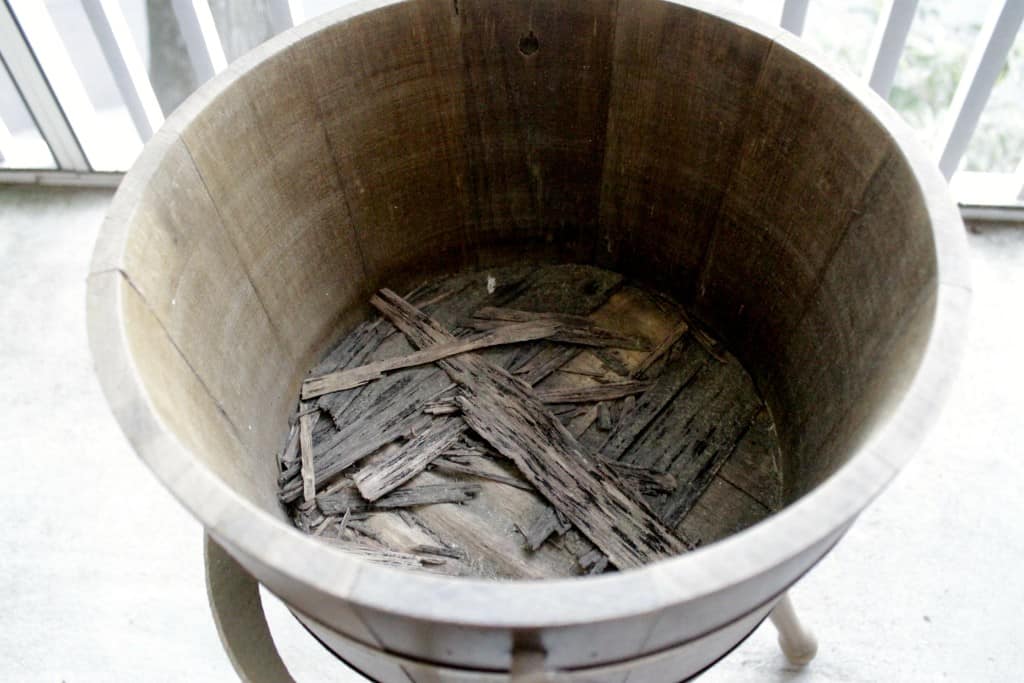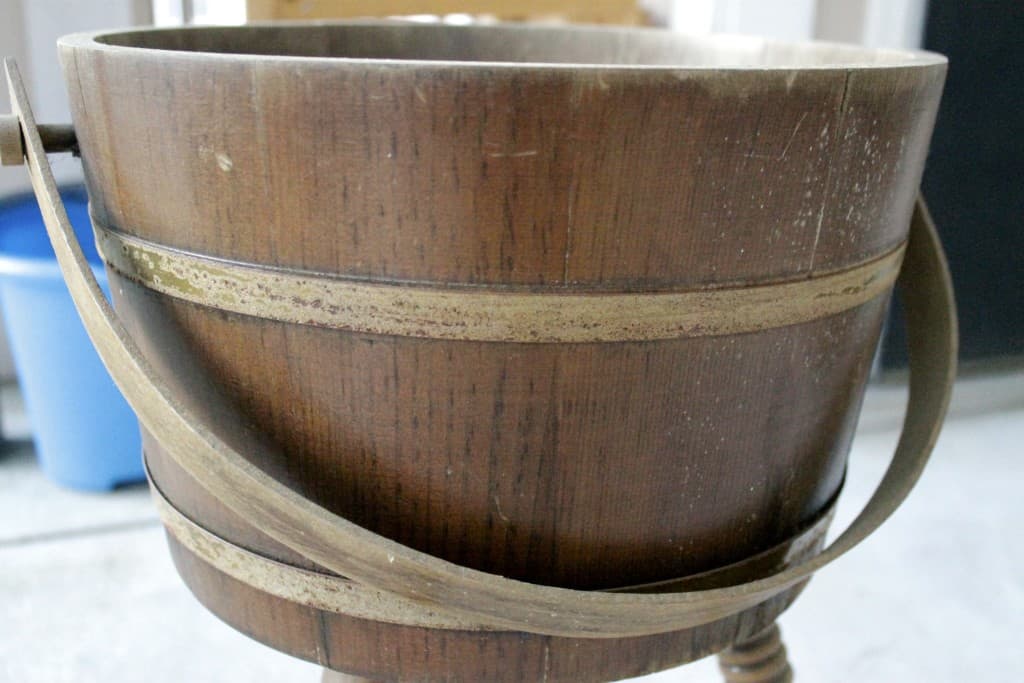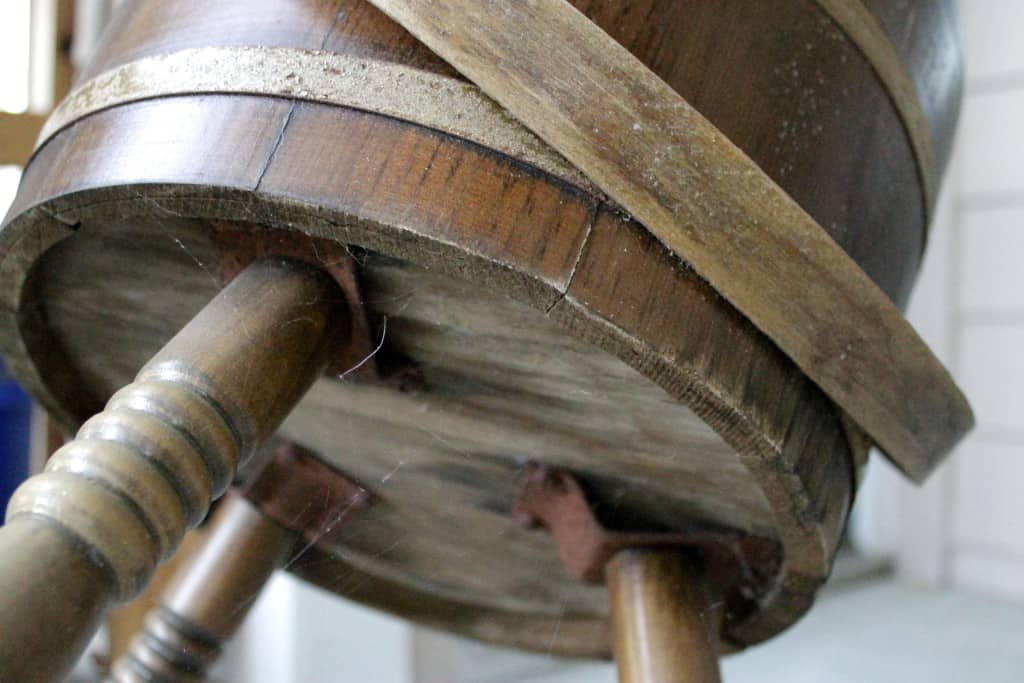 We started by stripping out the fake wood lining on the inside and then sanded down the whole thing. This took a while because we couldn't use our electric sander since it was all curves. We had to meticulously do it by hand.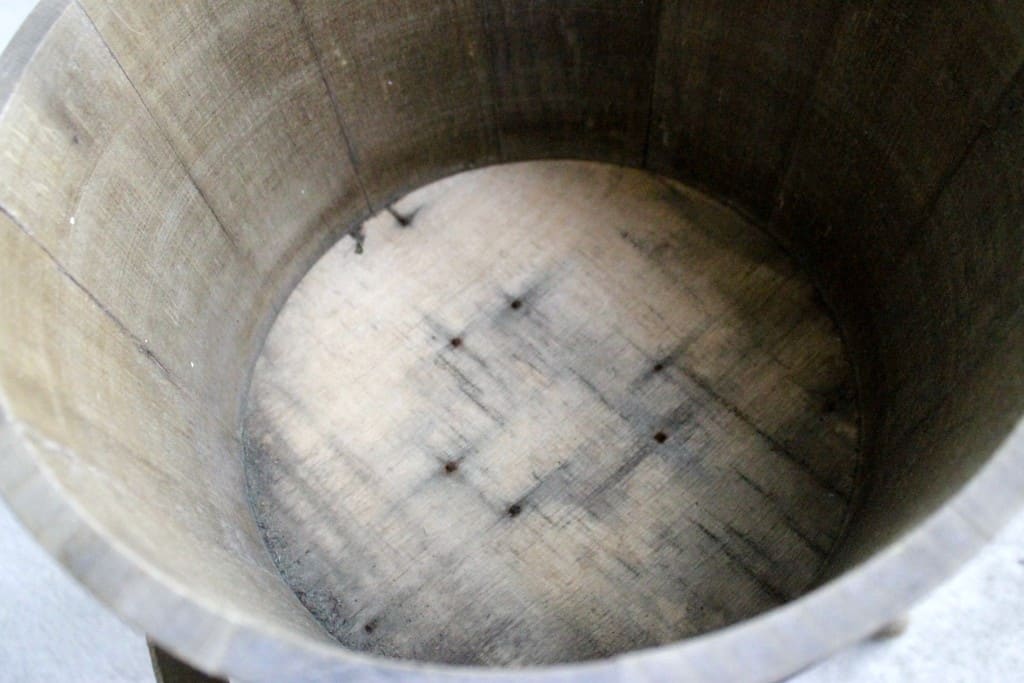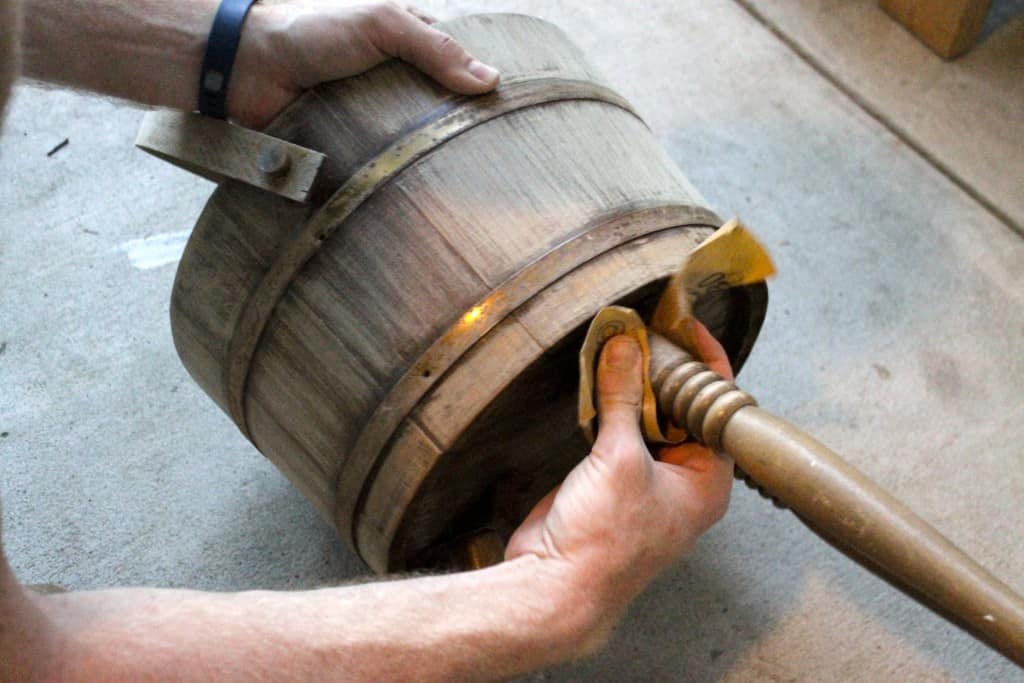 Once it was all sanded, we spray-painted the whole thing blue with a couple of coats over two days.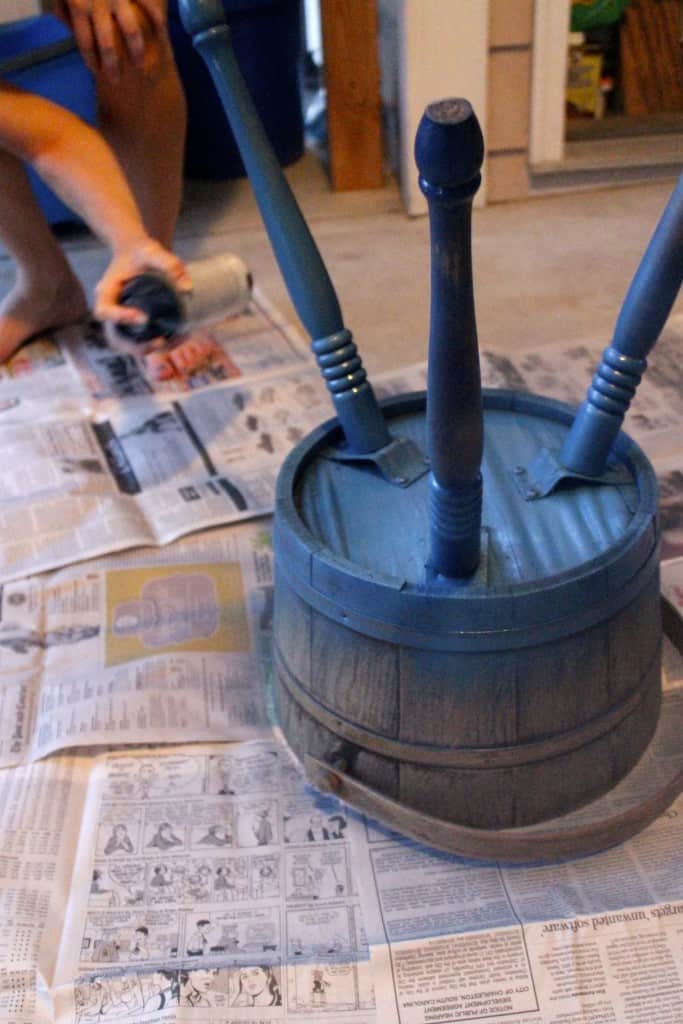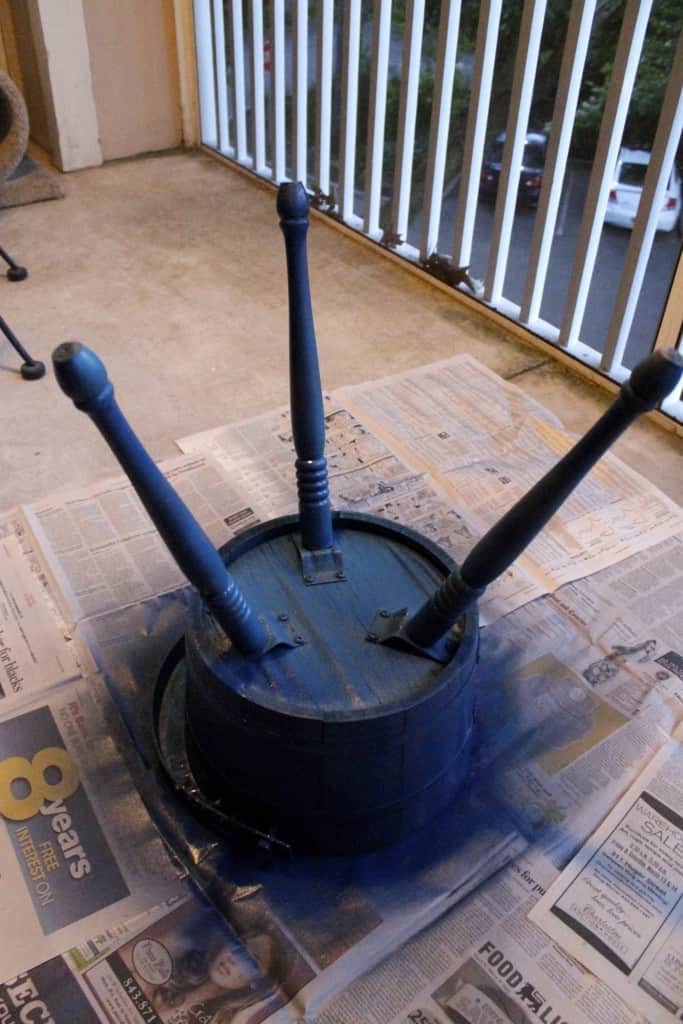 Then came the tricky part. This planter looked to me like it was from the pirate days since it kind of looked like a barrel to me. Idk why it made me think of that, but it did- don't judge me. So it had these formerly faux brass rings that went around the barrel part that were metal. We thought about trying to restore them, but they were really in rough shape, so we decided to paint them gold. We had some metallic gold spray paint, but didn't want it to get on the blue. So we taped the rings off and sprayed a pile of the paint onto a paper plate and used foam brushes to paint them gold.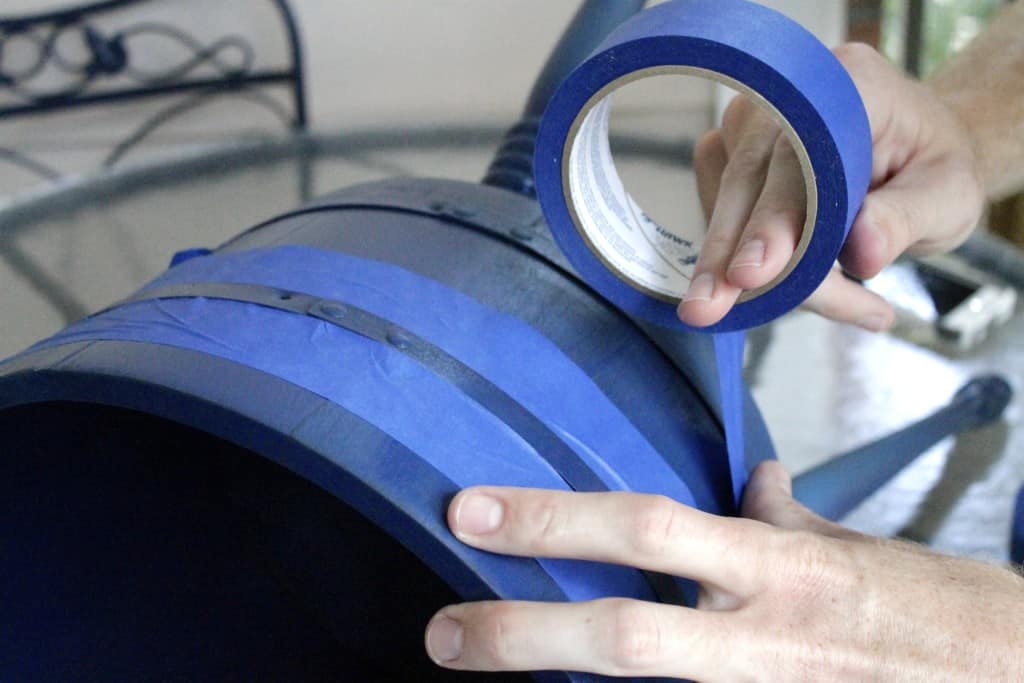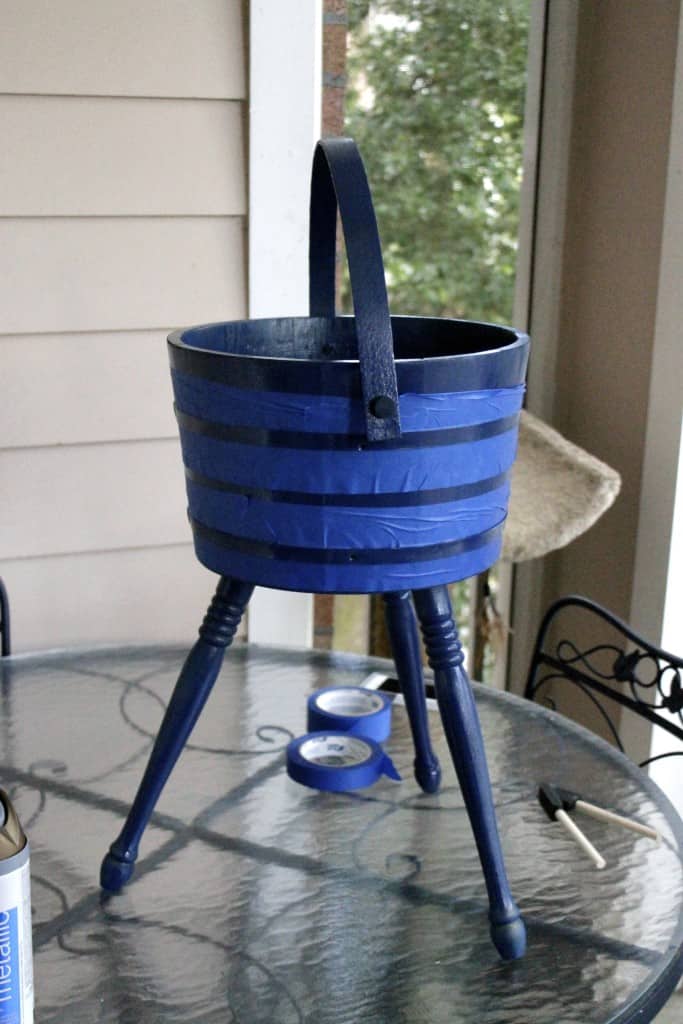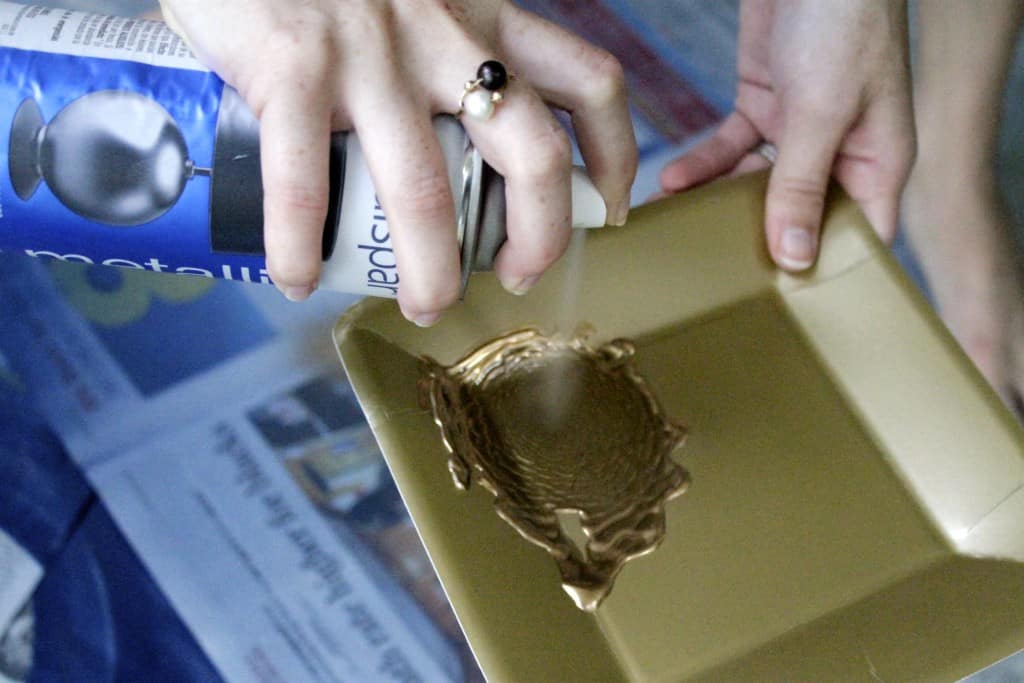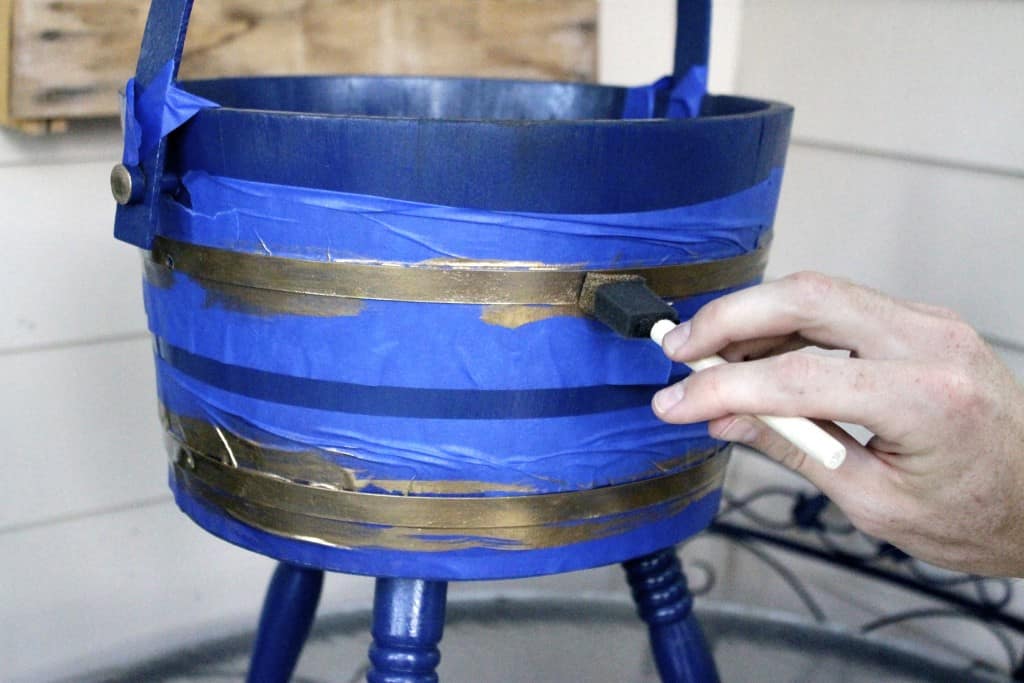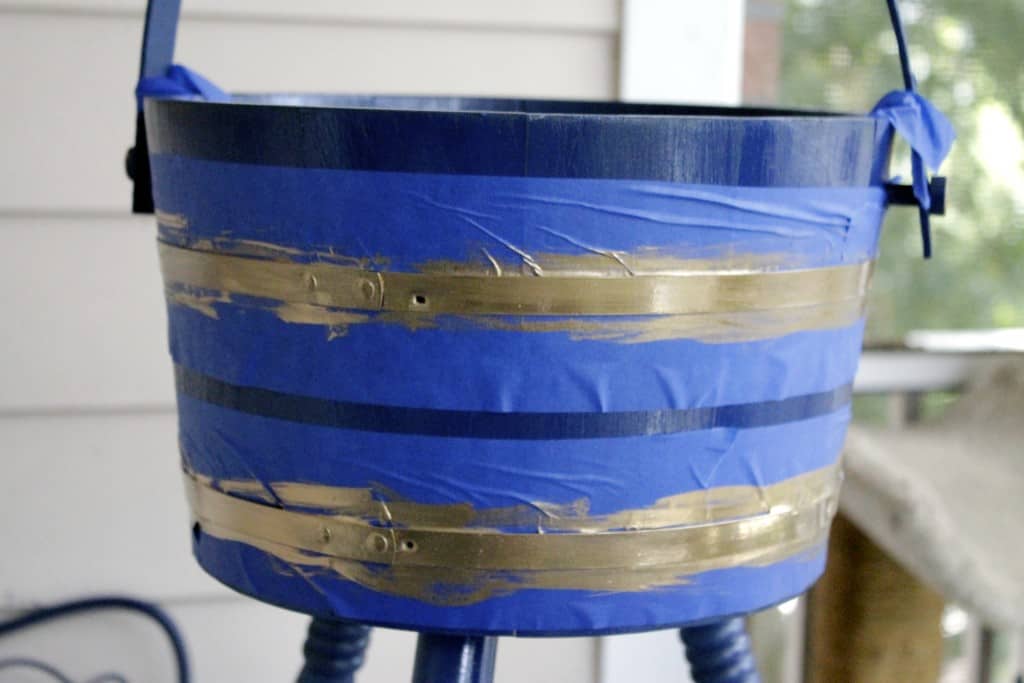 Ta-da!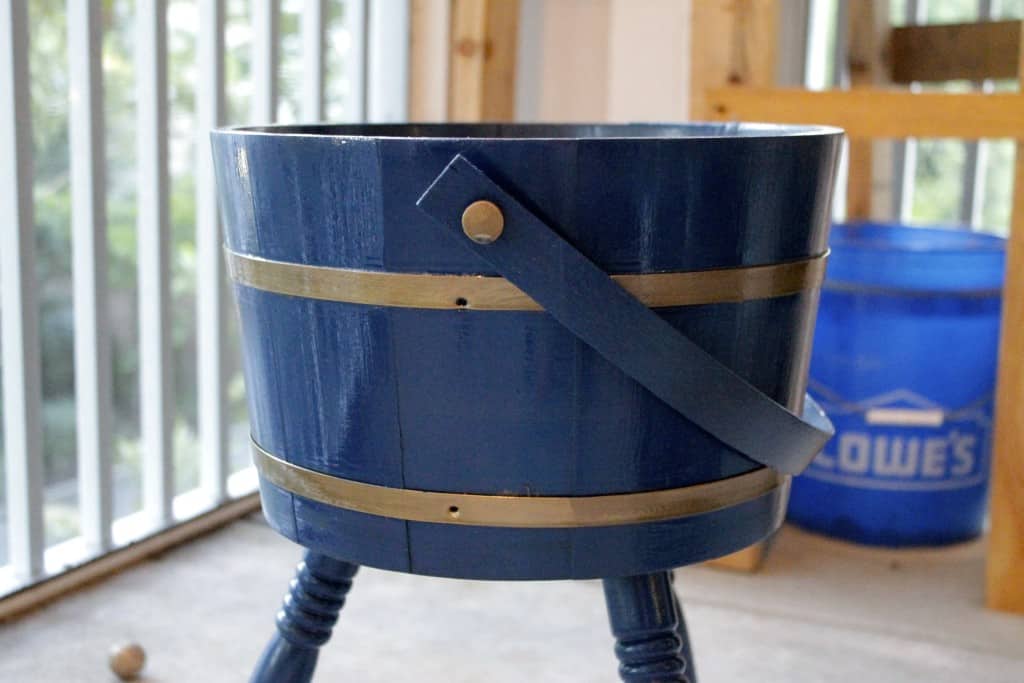 Then we wanted to plant. We decided to plant both basil and cilantro since we also do a lot of Mexican and Asian inspired dishes that call for cilantro (spoiler alert- the cilantro burned up outside pretty quickly, so we ended up pulling it out and are now rocking some green onions that are doing great). First we needed to put down a pot filler and a plastic tray in the bottom so that when we watered the herbs, the liquid wouldn't seep to the bottom and rot out the base of the planter.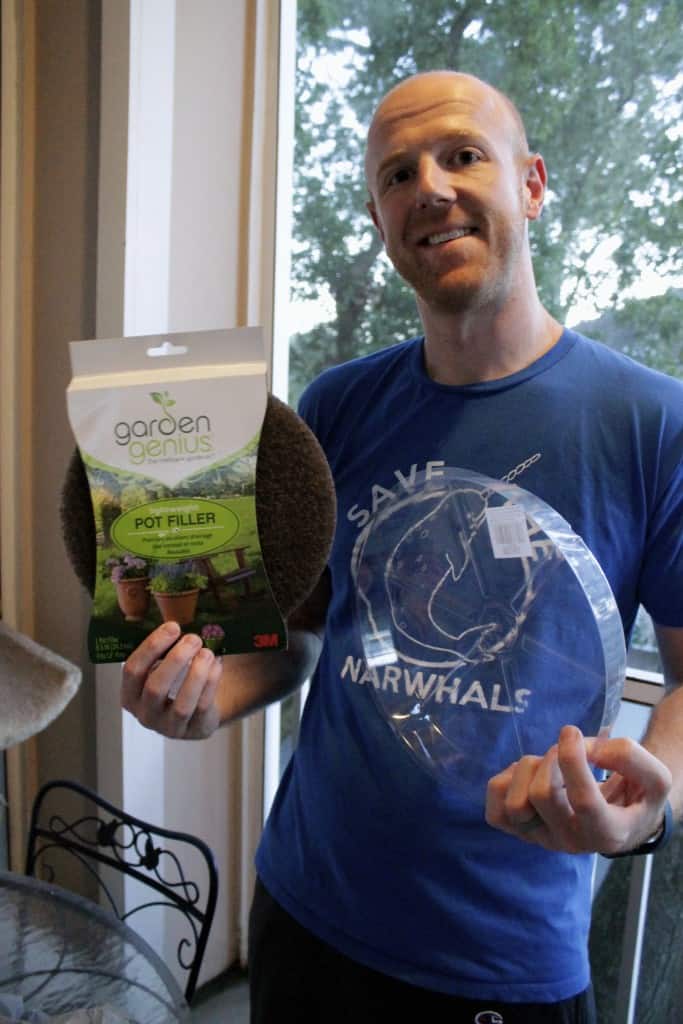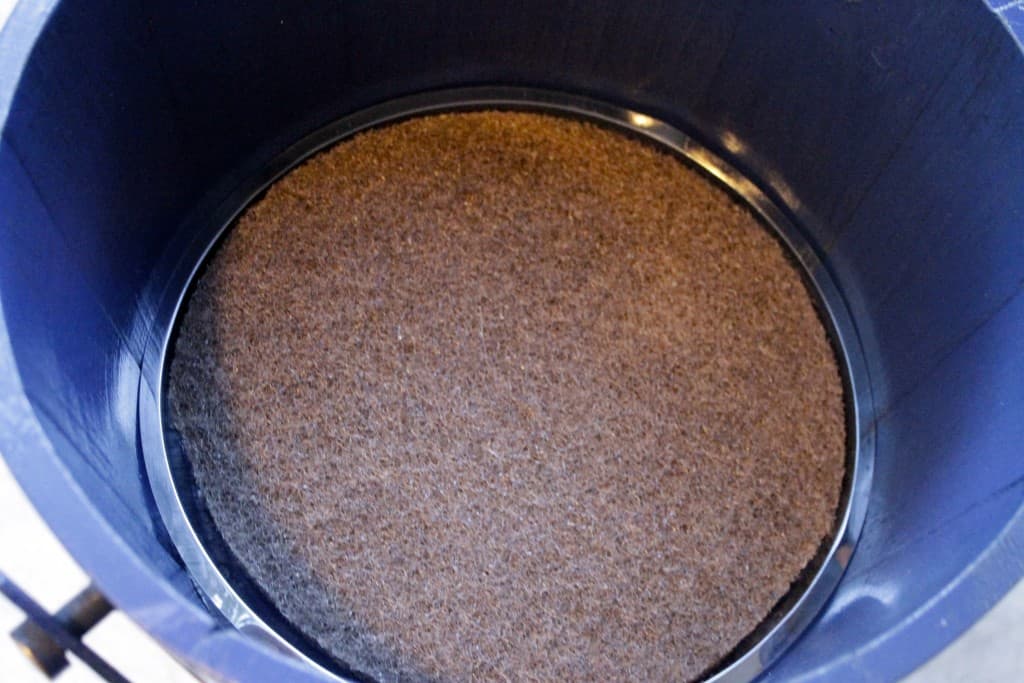 Then we planted our herbs and they looked great!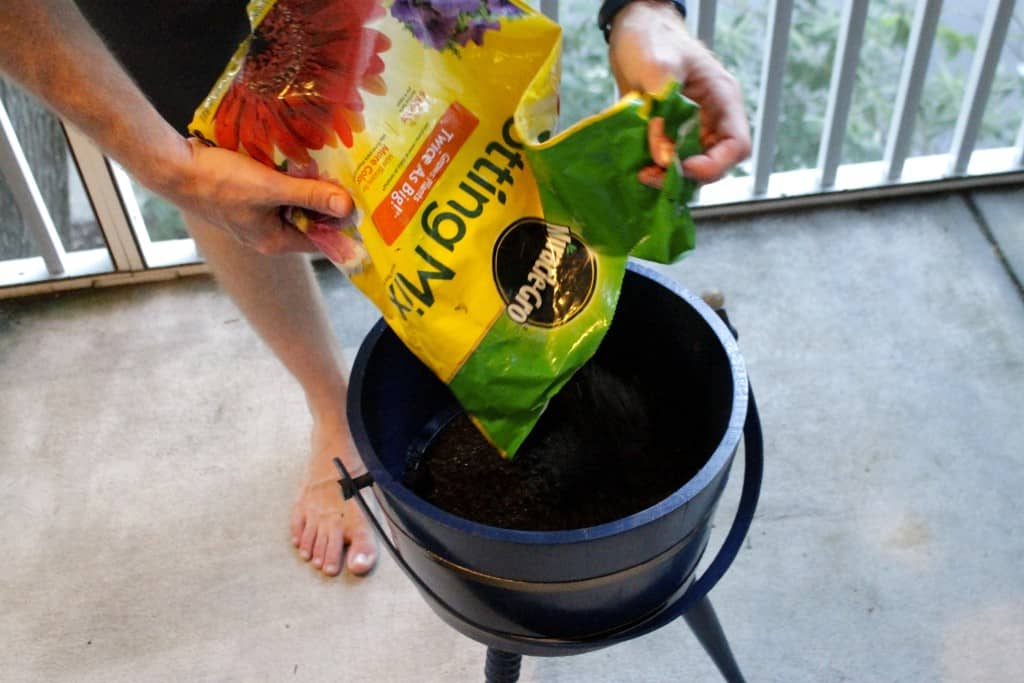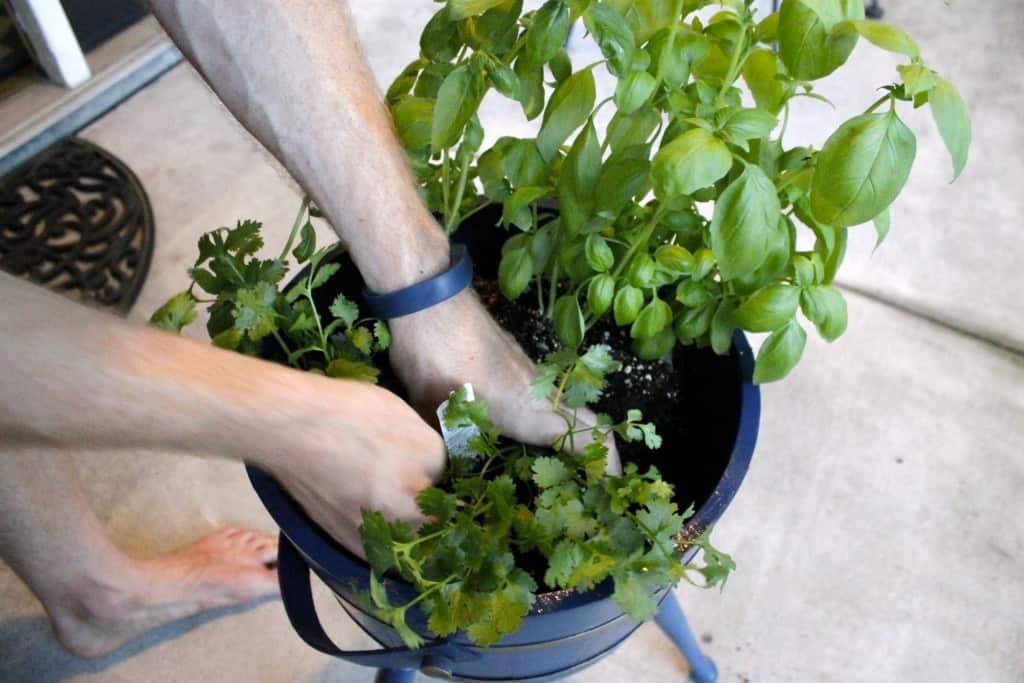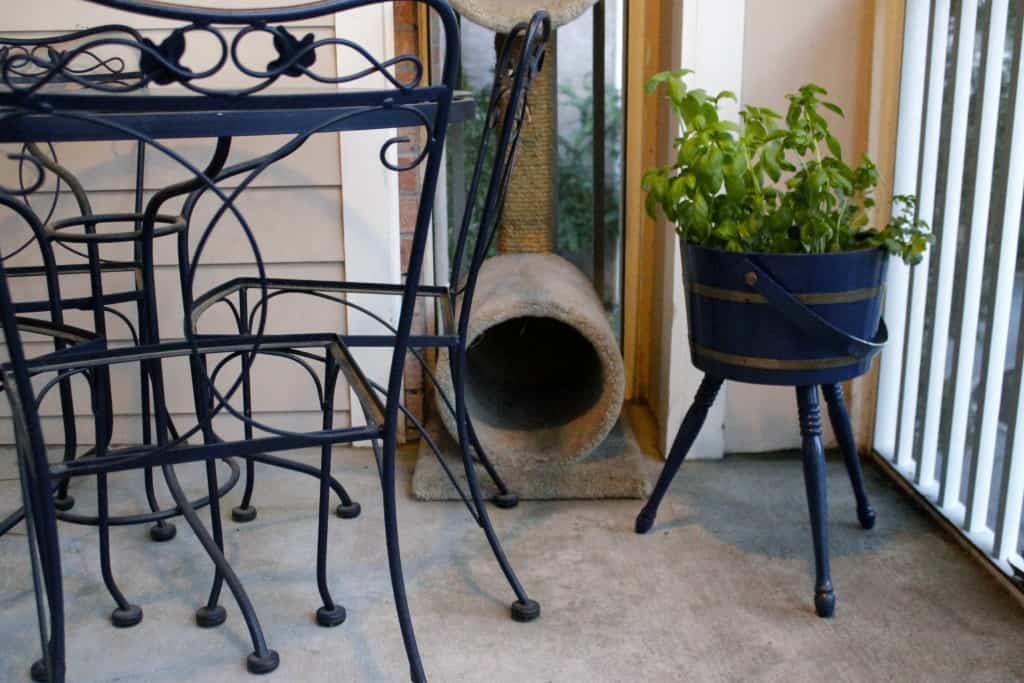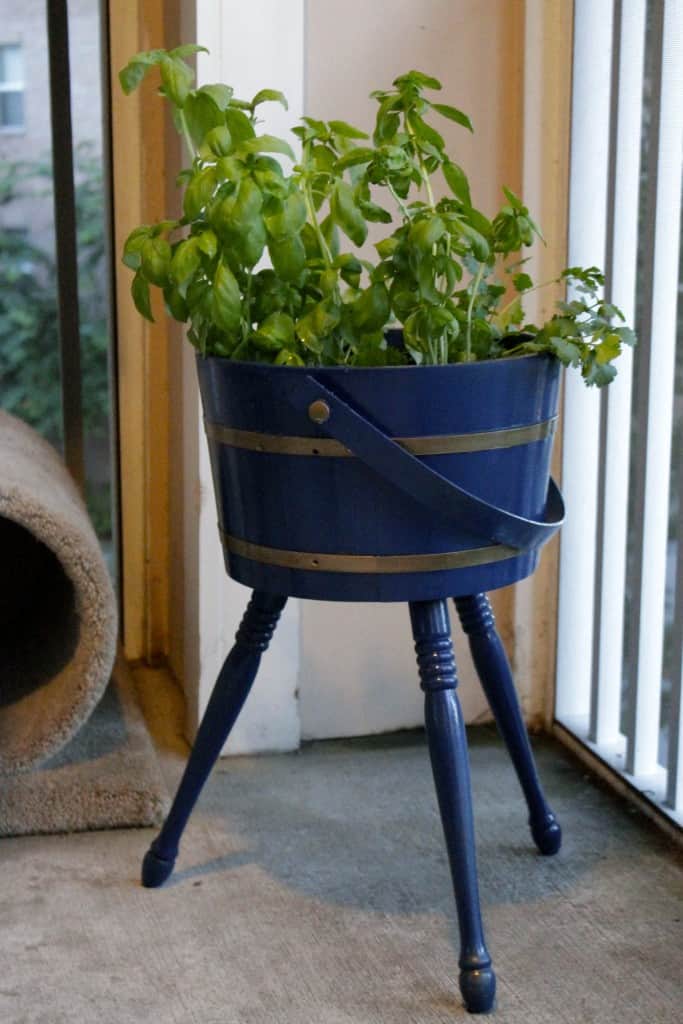 It really is nice to be able to go outside and pick fresh basil off our porch. We do it all the time. And it makes us want to have a house so bad so that we can plant a garden!