I have been seriously digging the new Stone and Beam furniture line on Amazon! I am seriously blown away at how trendy the pieces are and love that they are available with the convenience and reliability of Amazon.
Previously I shared my favorite Stone & Beam furniture with you. You loved it so much that I followed up with my top Stone & Beam sofas and Stone & Beam table lamps. Today I am back with my favorite Stone and Beam Floor Lamps!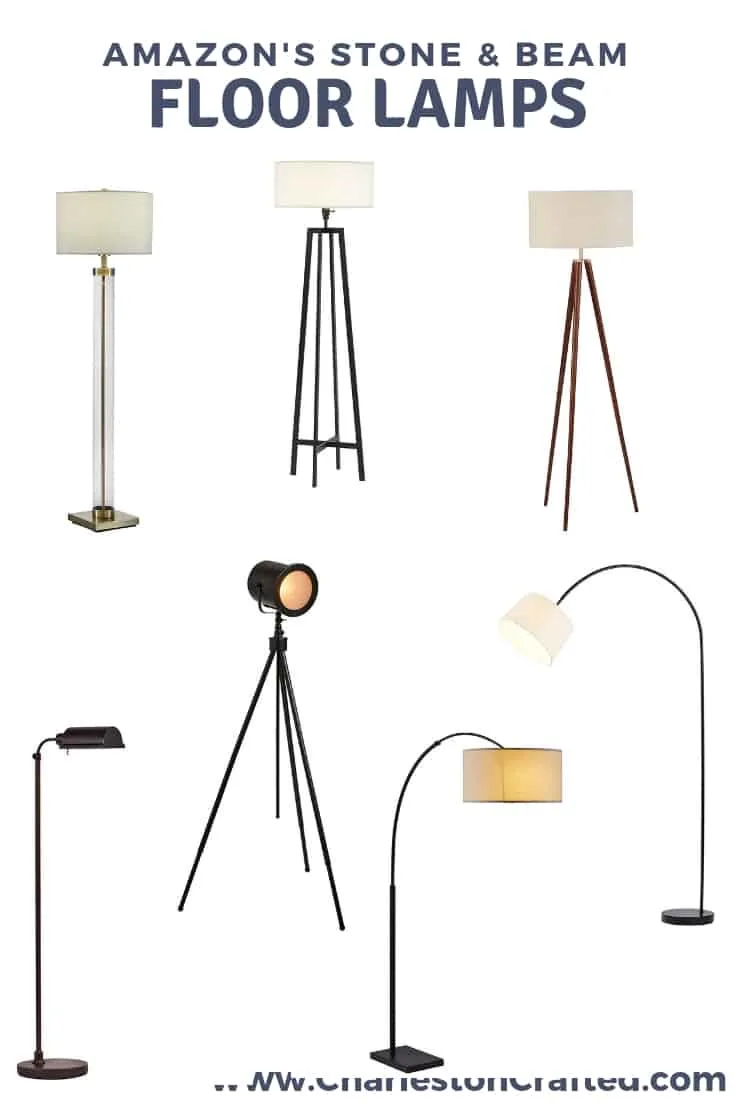 Stone and Beam Floor Lamps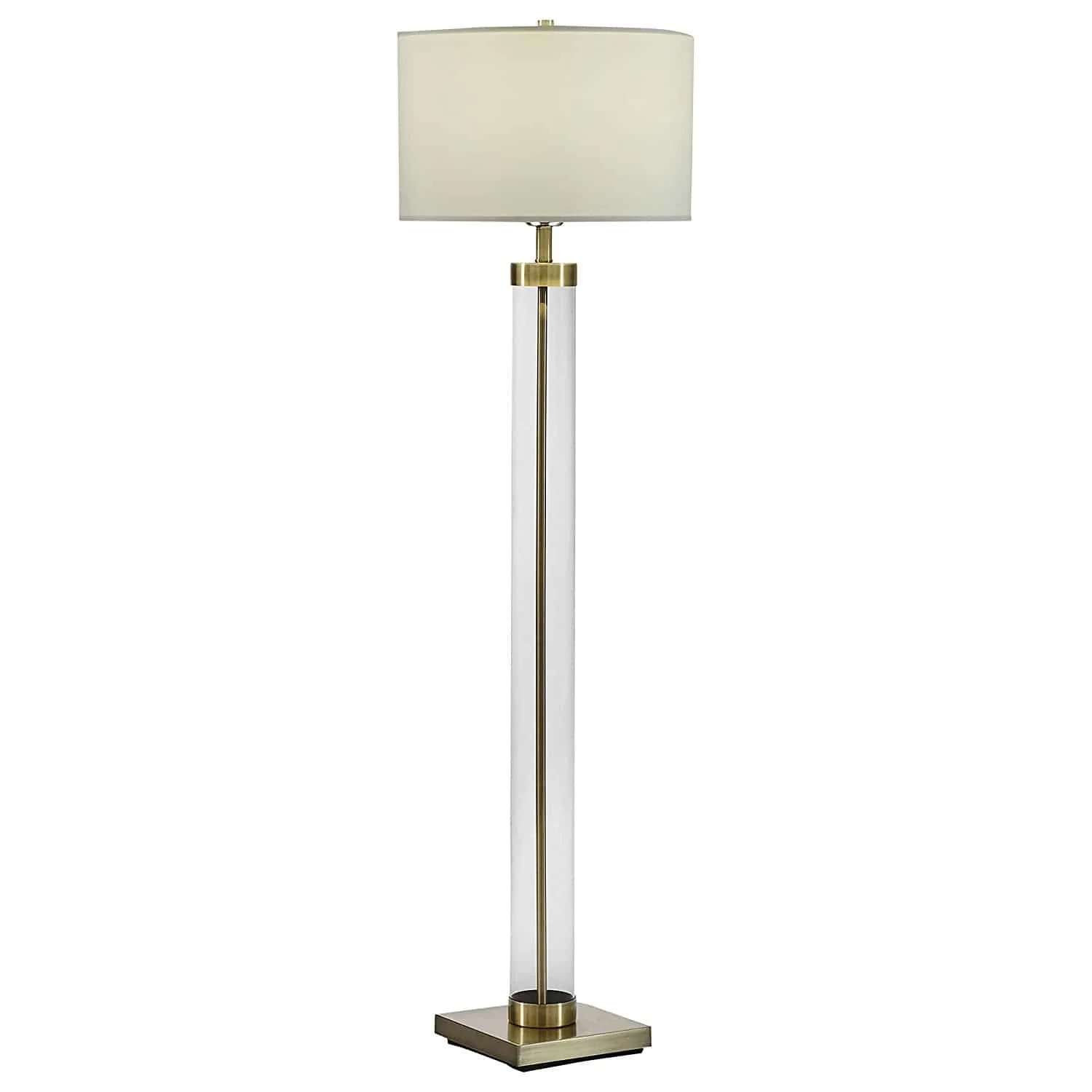 I love the classic shape of this lamp paired with the more modern looking glass material. It's light feeling would allow it to stand in a room without appearing to heavy or taking over the decor of a space.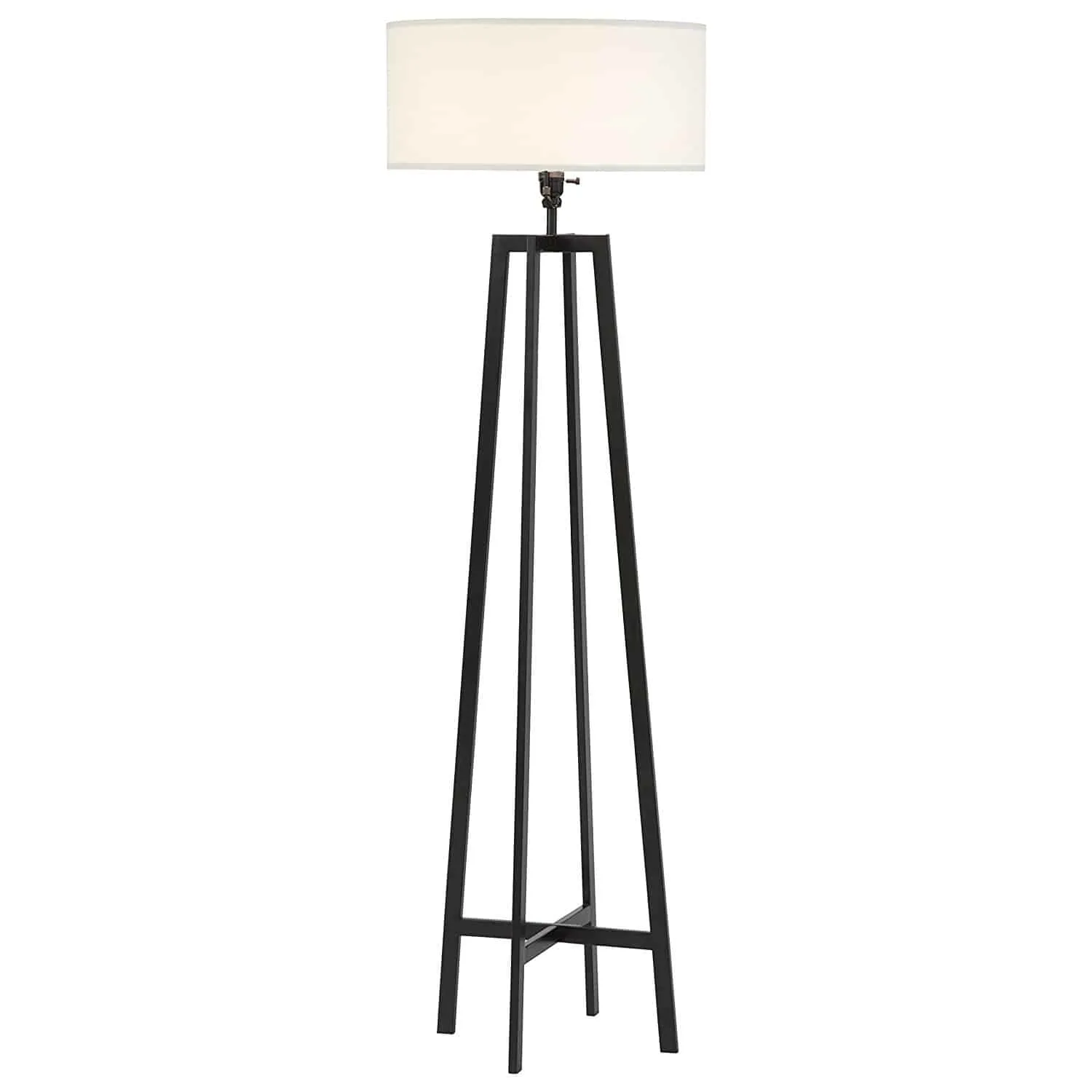 I love the idea of adding a pop of black to every room to serve as the "eyeliner" for the space. The architectural lines of this lamp could read modern and geometric but are classic enough to work with traditional decor, as well.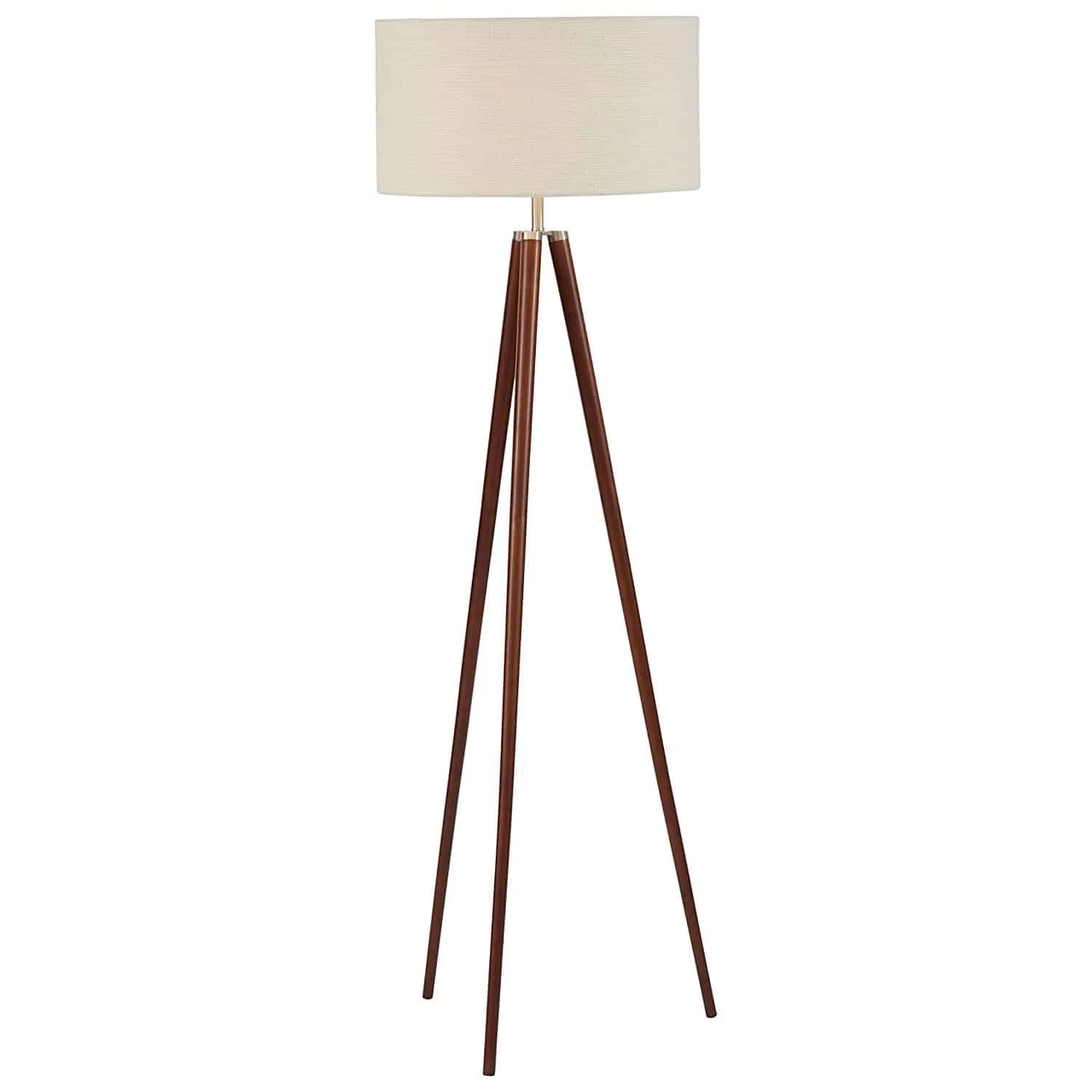 This tripod style floor lamp is a great way to pull wood tones into a room. The three-legged tripod shape is very pleasing to the eyes thanks to the "rule of threes!"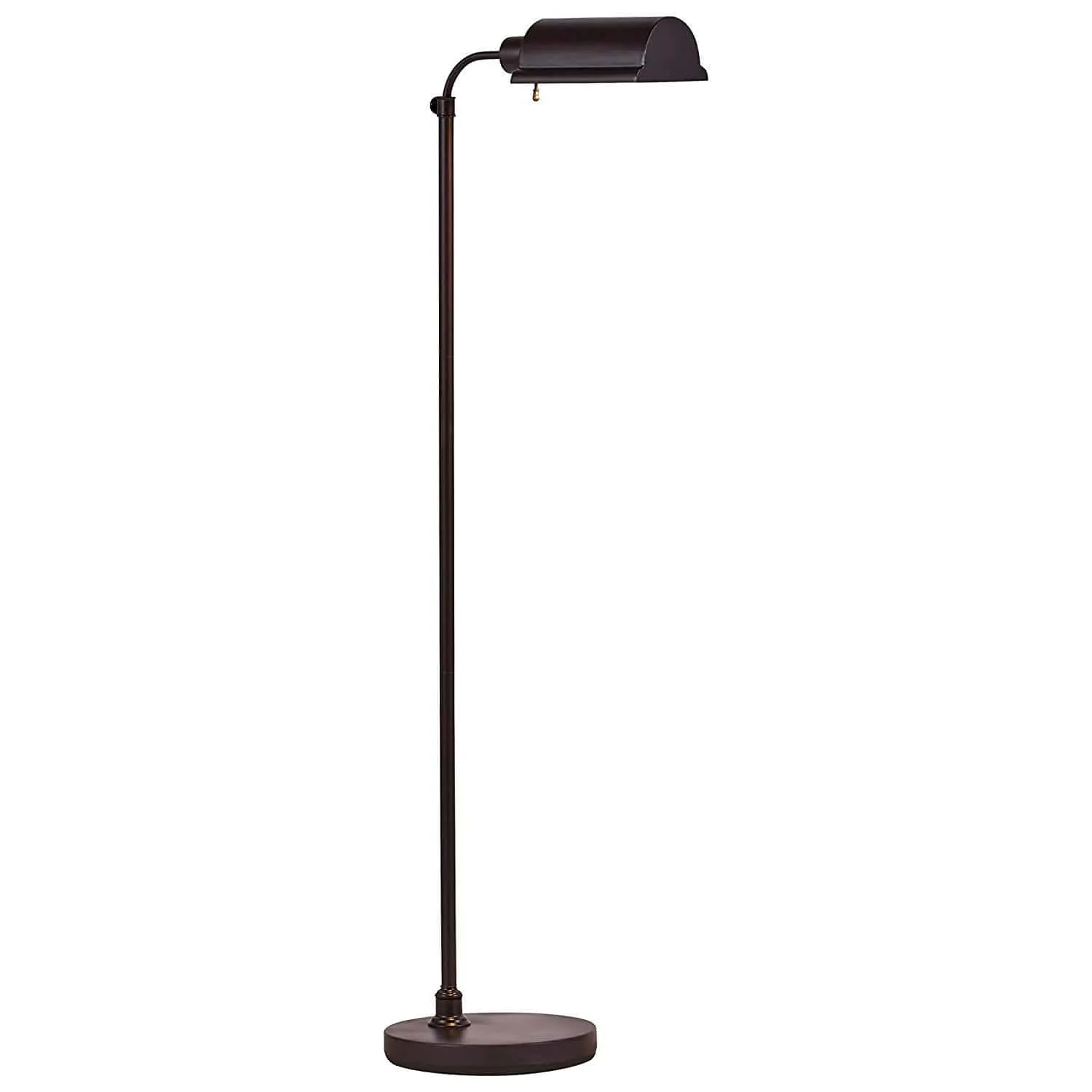 I have never heard of this style of lamp being referred to as a "pharmacy lamp", but I love the traditional shape paired with the more modern black material. It would look great over an armchair in a corner but could read traditional – like in a library or office – or more playful – like in a kid's room!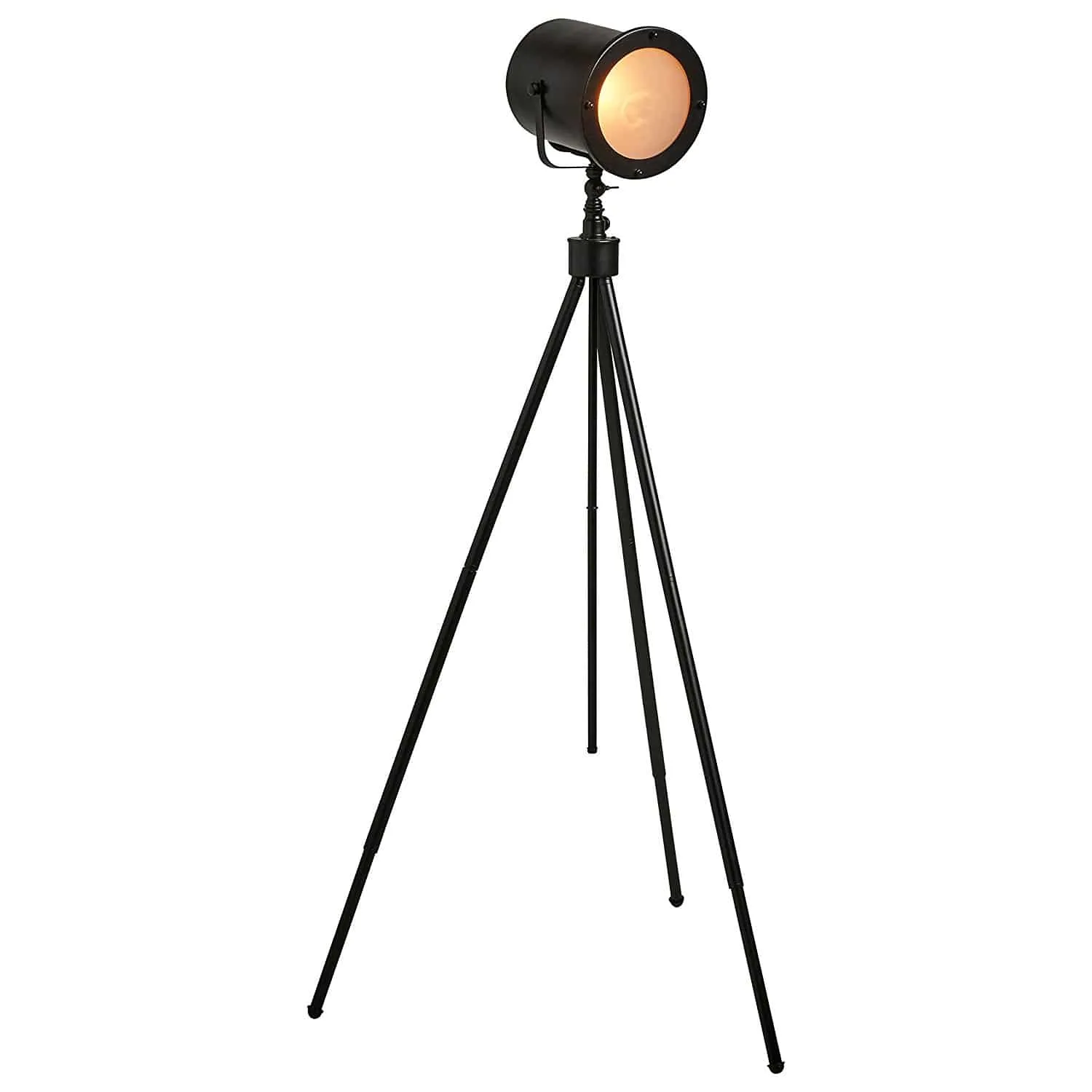 It definitely takes a really specific decor style to pull off this spotlight-style lamp. But I think that it is really unique and cool. How fun would it be for a TV or movie room?!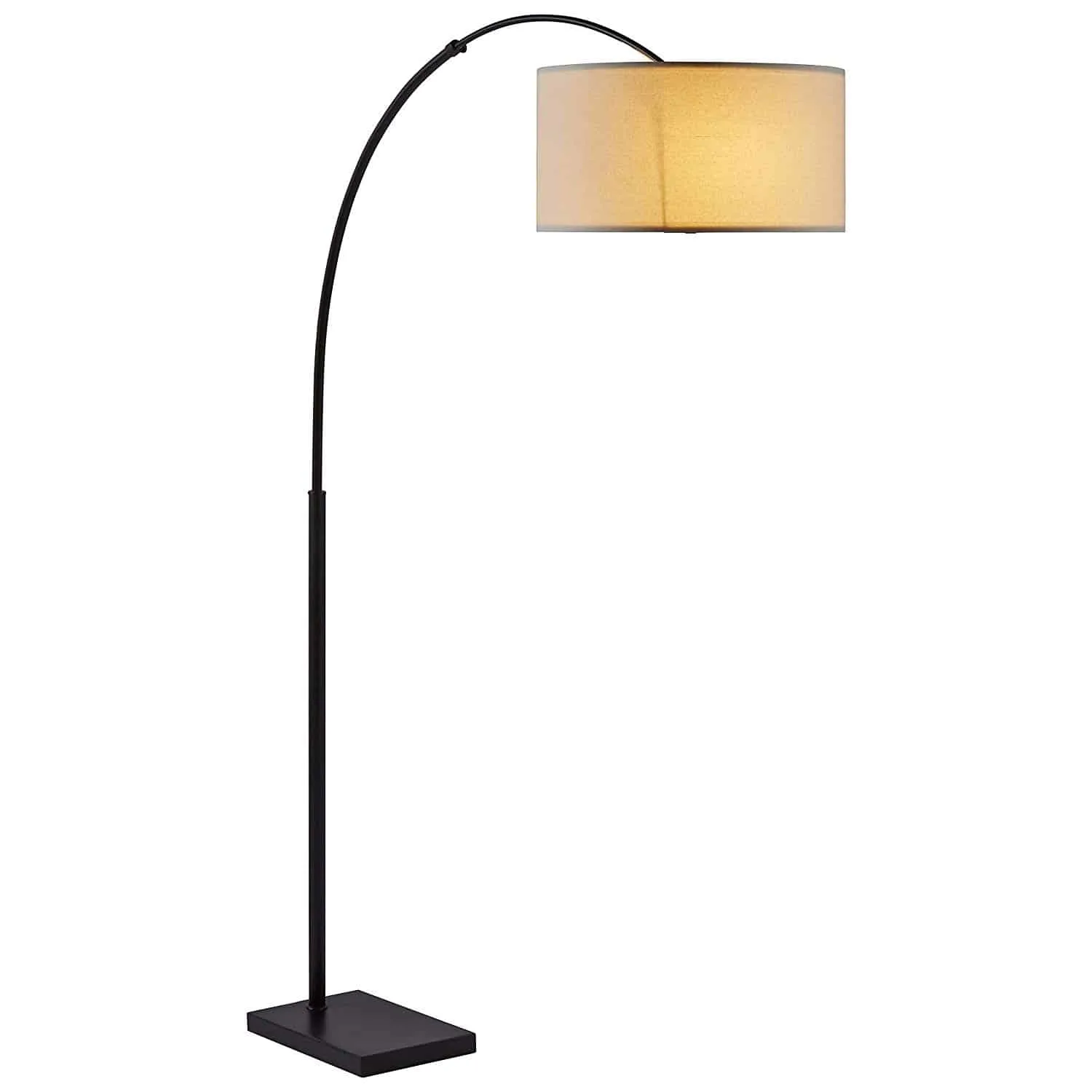 It doesn't get any more classic than an arc floor lamp, and this one is really beautiful. I t could work beside a bed or over a chair. How neat would it be leaning over a piano?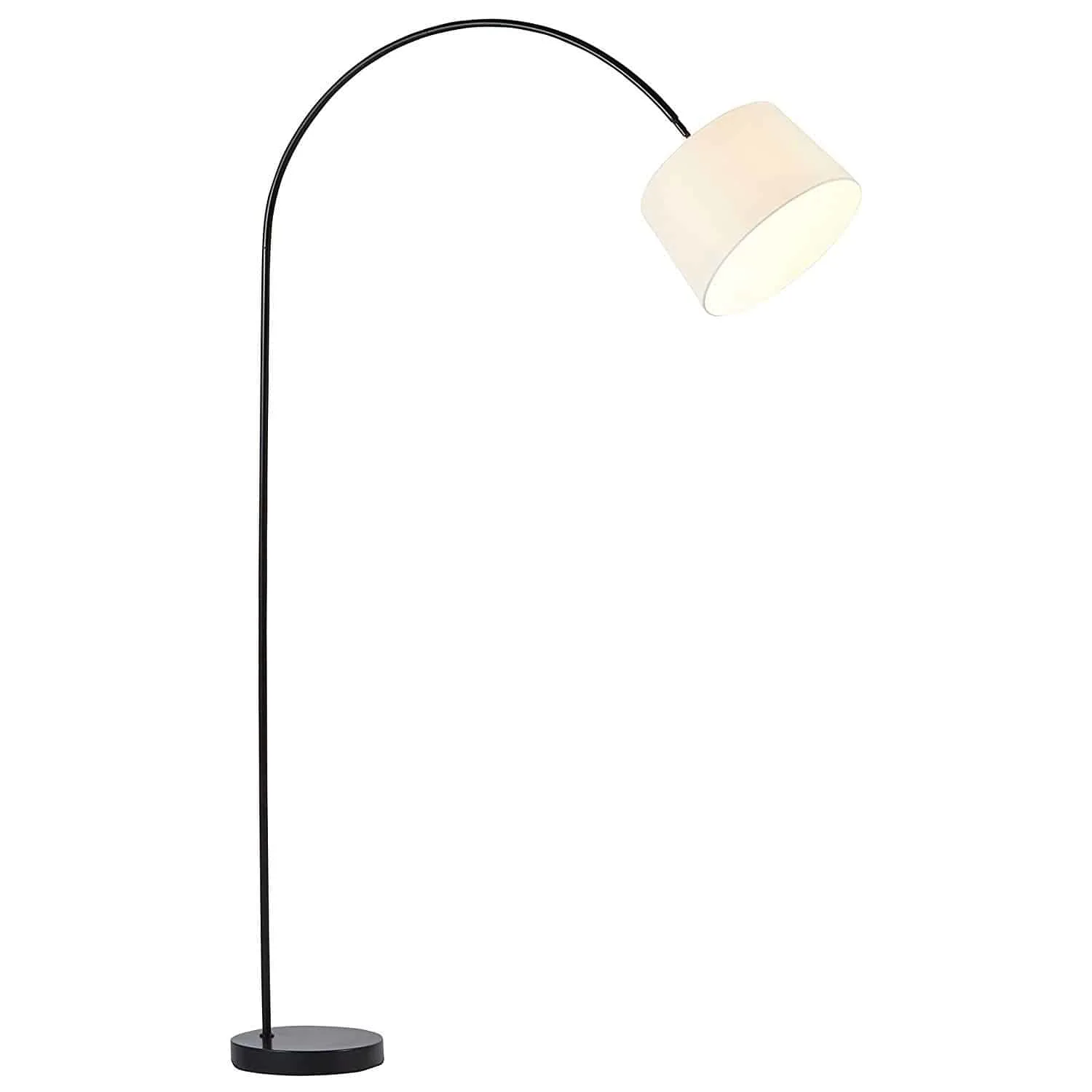 This is your classic arc floor lamp with a twist. The unique angle of the lamp shade gives this floor lamp a modern feel. It is delicate enough to really fit in a lot of different types of spaces.
This post contains affiliate links, which means that if you click through and make a purchase, we receive a small percentage of the sale. Thanks for your support!