This summer, we spent a weekend near Myrtle Beach with Sean's mom and her sister. It was a really fun weekend, but one of the coolest things about it was that his aunt brought a bag of old scarves that used to belong to Sean's Grandmother. There were a lot of beautiful, colorful silk scarves, but I fell in love with one in particular.
It is a white, square scarf with a print of a painted map of Capri, Italy. You wouldn't know it from his complexion, but Sean's mom's family is Italian. Pair this with my love of maps and the fact that we are planning a Honeymoon to Italy, and I knew that I wanted to display this scarf in our condo.
So, I spent the last 3 months looking for the perfect frame. The problem is, the scarf measures 27"x27". And I couldn't find a square frame that large anywhere. I loved at stores, online, and even at collage frames that I could take the collage part out. Nothing. I priced getting it custom framed and it was almost $200 even with the "coupon" at Michaels.
Finally, I was digging thru the clearance bin at Michaels and found several pieces of a build your own frame kit. No glass, no backing, but I thought we could make it work. I picked up a large piece of matting board from the framing section and carted it all home.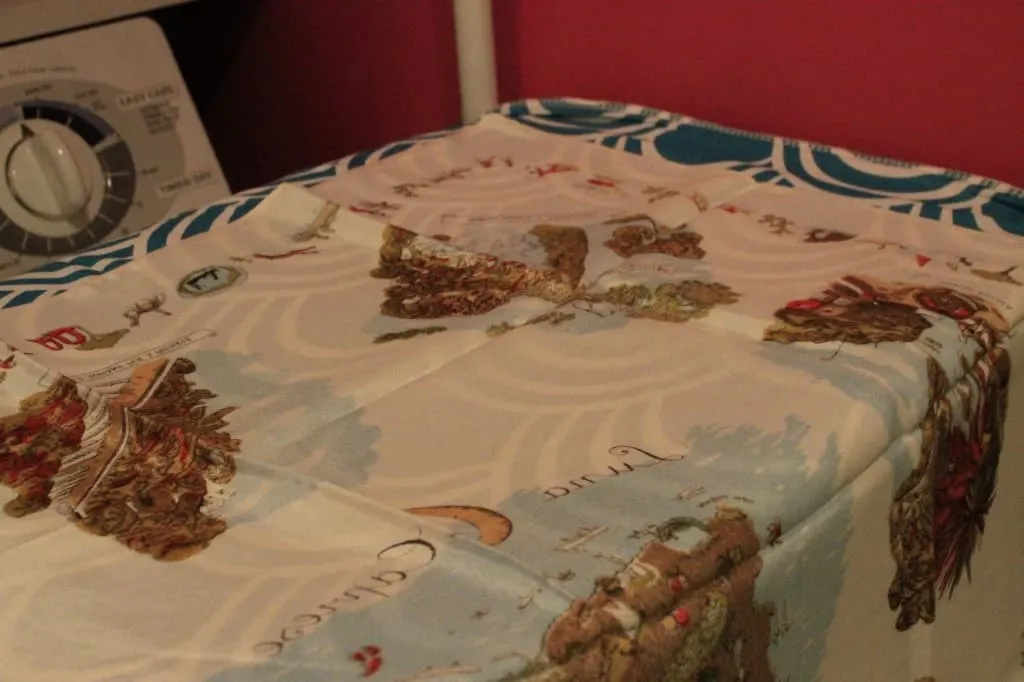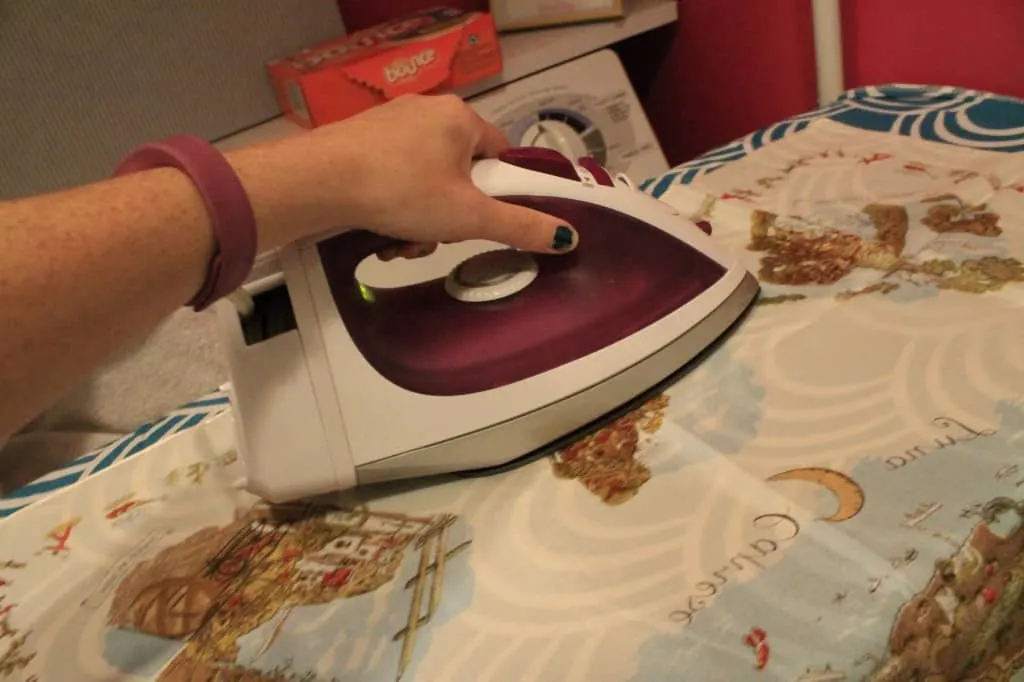 Once I got home, the first major task was to iron the scarf. It was really, really creased. To be honest, I'm a crap ironer, and I really do bad on the "silk" setting. I got most of the creases out – but it's not perfect. I'm hoping it will shake out a little over time.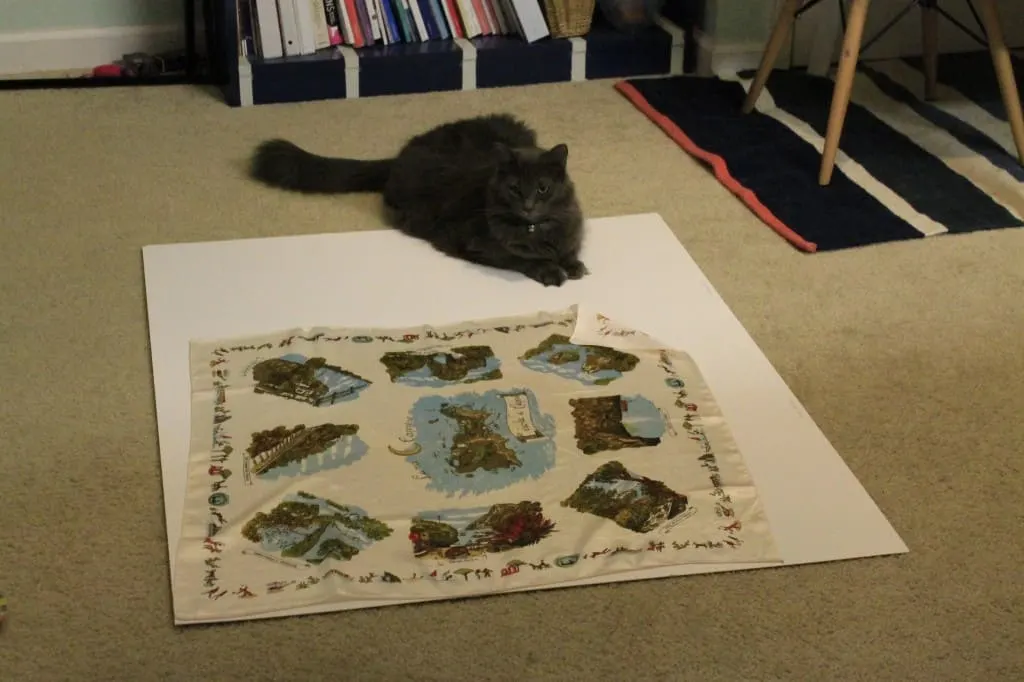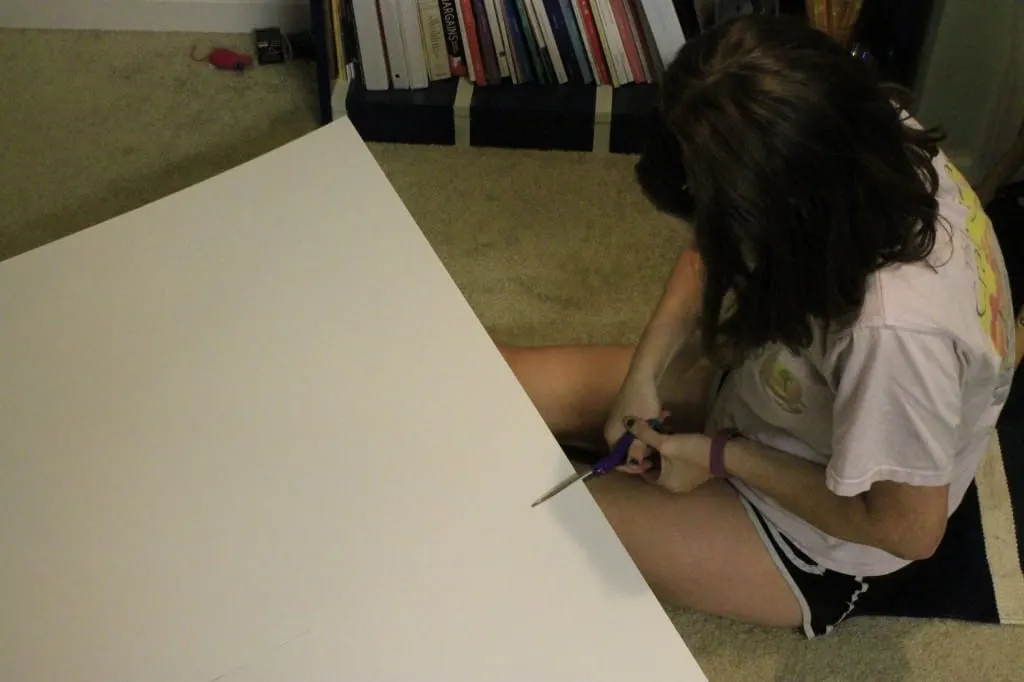 Next, we cut the matting board to the exact size of the frame. It is a very stiff cardboard, so it was a little hard to cut but we powered through.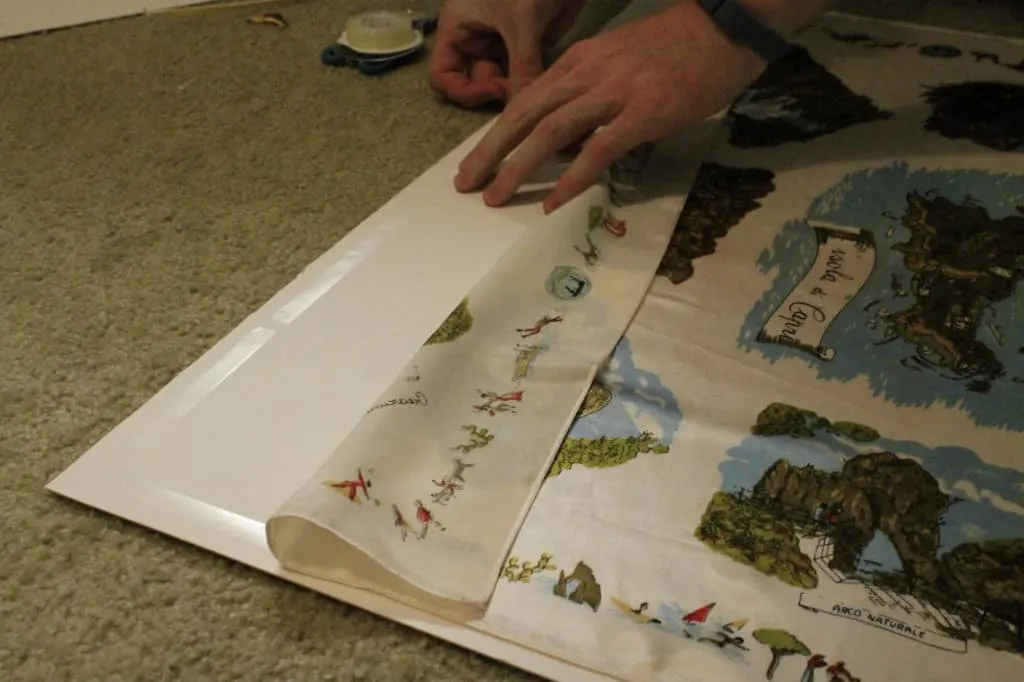 We then used small pieces of double sided sticky tape to attach it to the white side of the board. Sticky tape is great because it is removable and repositionable.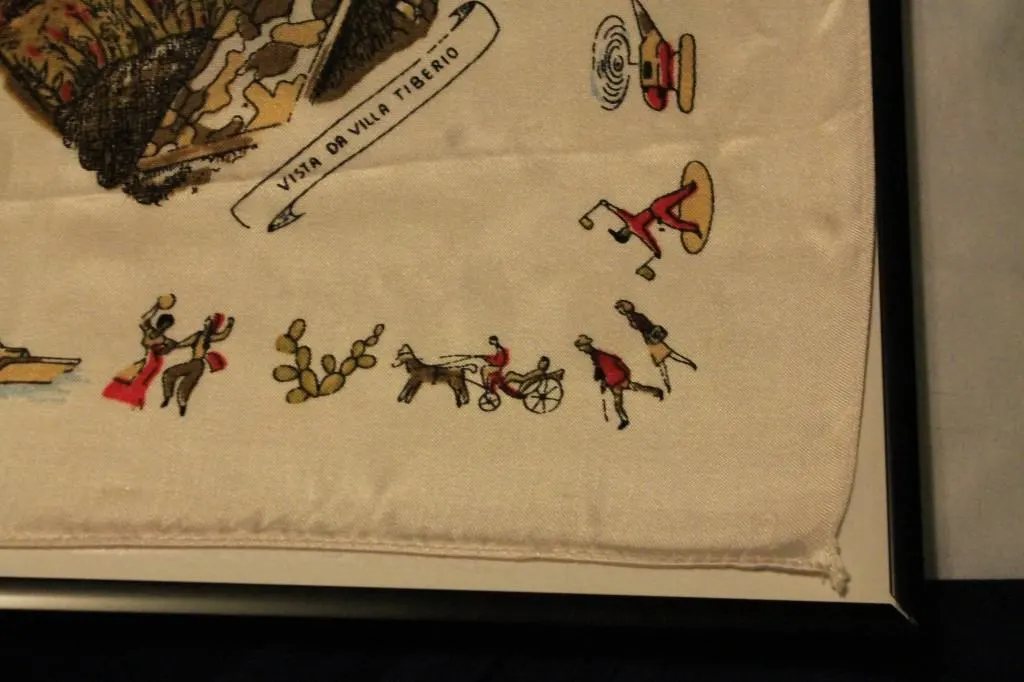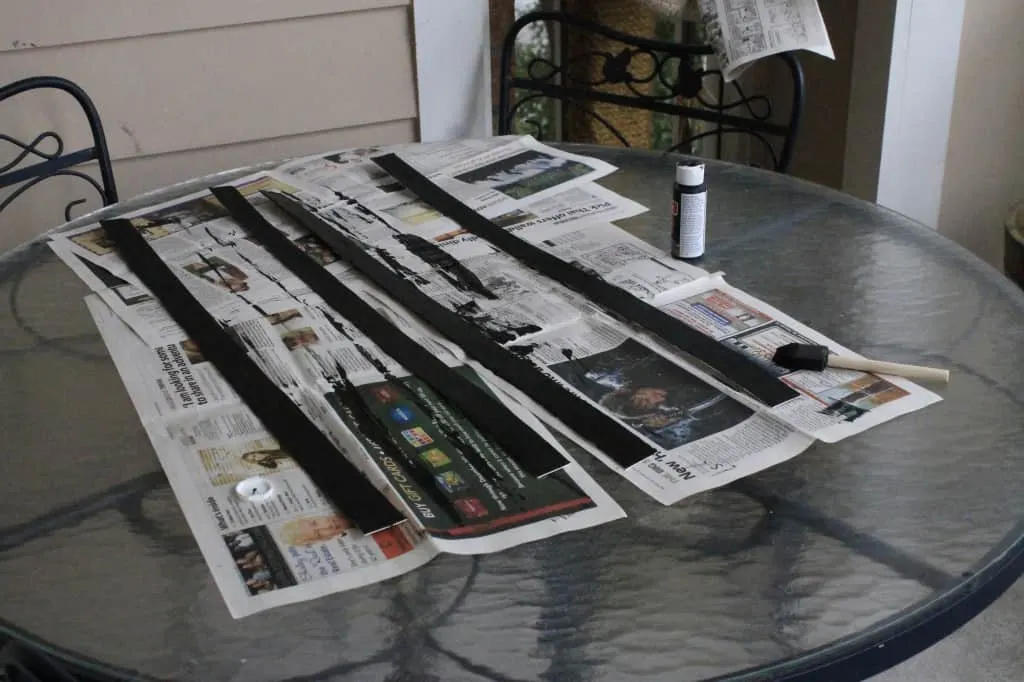 Unfortunately, the scarf was slightly too small for the frame. D'oh! I should have gotten the 26"x26". I really didn't want to have the edge of the scarf showing, so I used left over strips of matting board to create… matting. I cut them about an inch and a half wide and painted them black with acrylic paint. Then I used more double sided tape to attach them to the front of the scarf. Not perfect, but much better than the raw edge. This frame is not a long term solution – it was an inexpensive way to display this special scarf right away. When we have a more permanent house, I will probably get it professionally framed in a way that will match whatever room it ends up in.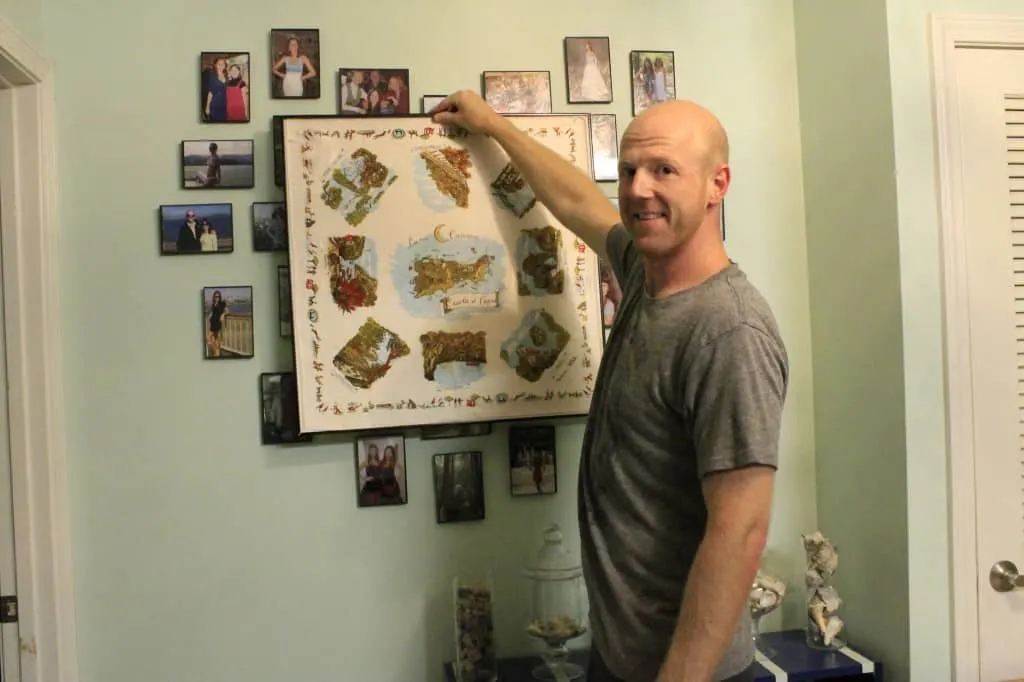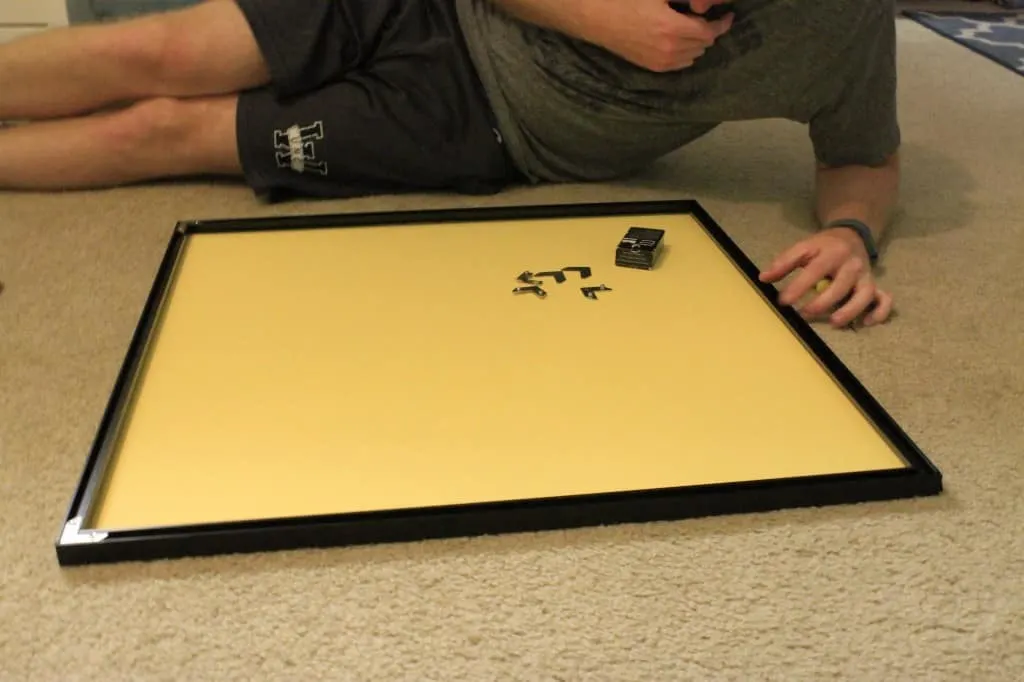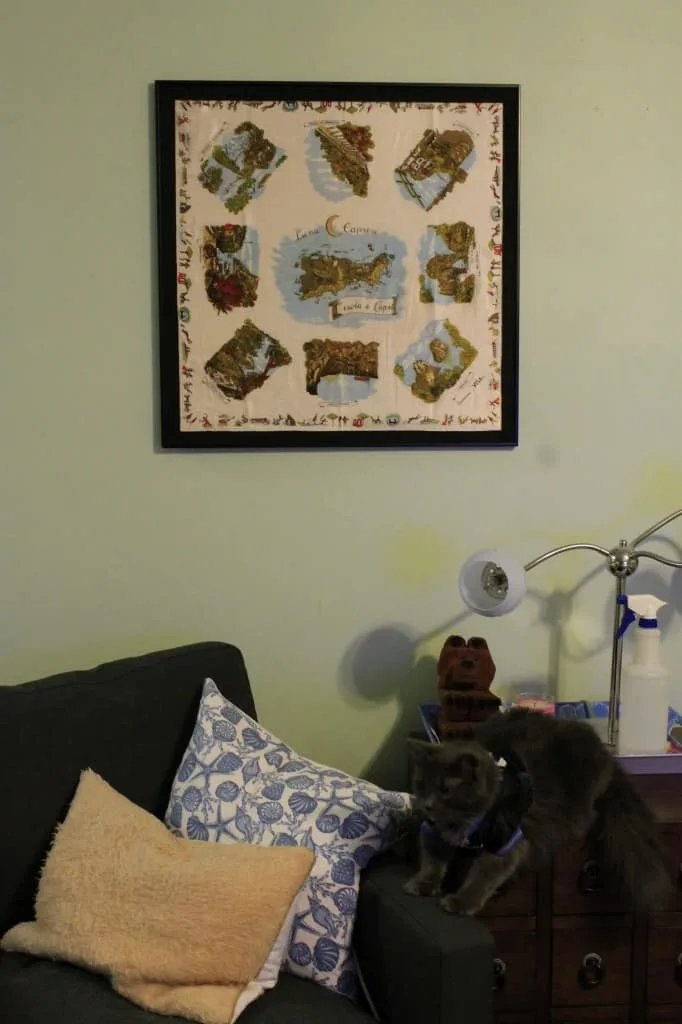 Sean hung the scarf over our living room chair. In case you didn't notice… we moved the canvasses over the couch. They went where the heart wall was and the heart wall came down. I think we are going to use those frames for some wedding stuff, but really it was just time for a mix up. So, over the couch is looking at little empty at the moment. But it is an active work in progress – and I can't wait to share what we add next!
Have you ever framed a scarf?