Wondering the best way to transition from fall to Christmas decor, or how to combine Christmas and Thanksgiving decorations? Here are a ton of ideas!
Fall starts a really magical season for home decorating. Things get really cozy, really fast.
It's fun to start layering in seasonal items as a build up to the big holiday season.
But, it can be hard to transition smoothly between the seasons, and there's a lot to decorate for.
You might want Fall and Winter decor, but you might also want to decorate for Halloween, Thanksgiving, Christmas, even New Years!
Transitioning fall decor into winter can be done all at once on one set date or it can be more of a slow roll gradual fade.
Here are my best tips for transitioning from Fall to Christmas decor!
This year's top fall decor trends
This year's top winter decor trends
This year's top Christmas decor trends
When should I start holiday decorating?
Here is my general holiday decorating schedule on when to change seasonal decor:
| | | |
| --- | --- | --- |
| | Goes Up | Come Down |
| Fall | September 1st | December 1st |
| Halloween | October 1st | November 1st |
| Thanksgiving | November 1st | December 1st/after Thanksgiving |
| Christmas | December 1st/after Thanksgiving | December 26 – January 2 |
| Winter | January 1 | March 1 |
When should fall decorations be taken down?
Wondering when to take down fall decorations? I take down all Fall decorations after Thanksgiving. This includes fall, halloween, or Thanksgiving decor items.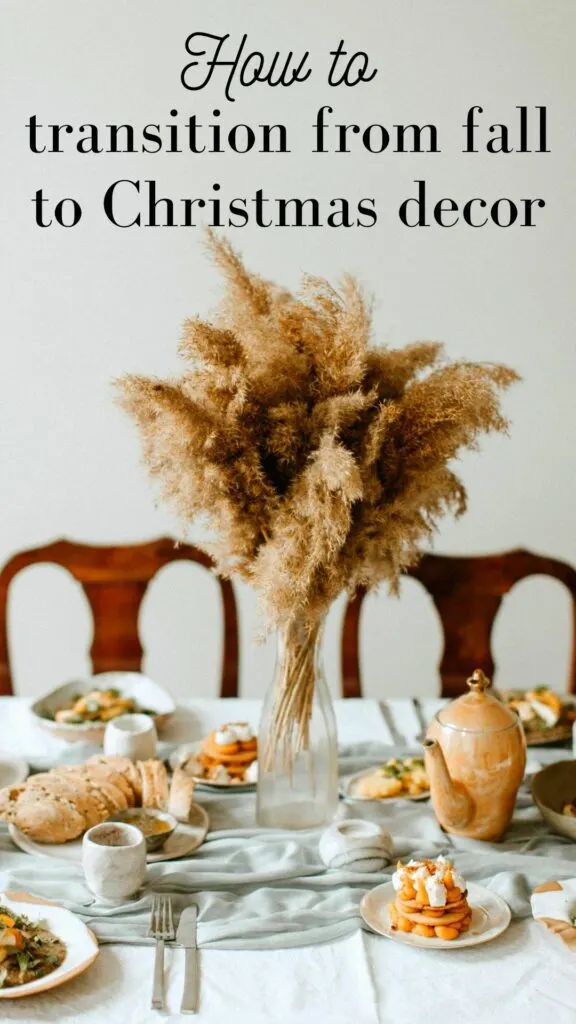 How do you combine Christmas and Thanksgiving decorations?
Wondering how to decorate for Thanksgiving and Christmas together? Here are a few ideas on blending Fall to Christmas decor!
Put up a Christmas tree (faux) without ornaments. Maybe let everyone write what they are thankful for and put it on the tree.
Avoid the color red – it reads as very specifically Christmas-y.
Use natural elements like bowls of pinecones or branches that just feel cozy and seasonal.
Large lanterns work for both seasons and holidays really well and are a great decor piece!
Focus on a color scheme – something like metallic colors or one main color will allow you to decorate with a consistent flow throughout your home, better uniting things that might seem fall and winter next to each other.
White candles (thick pillars or candlesticks in holders) work for both holidays and are great transitional decor
Greenery is always good. Wider leaves like magnolia leaves work for any time of year, while more evergreen branches are going to start to read very winter.
Buffalo check or plaid reads both fall and winter. Keep it in a neutral color palette and it works all season long as a runner, door mat, or throw!
Ease into it! Consider gradually fading from fall to Christmas by slowly adding in decoration ideas like wreaths, centerpieces, table settings, and mantel displays.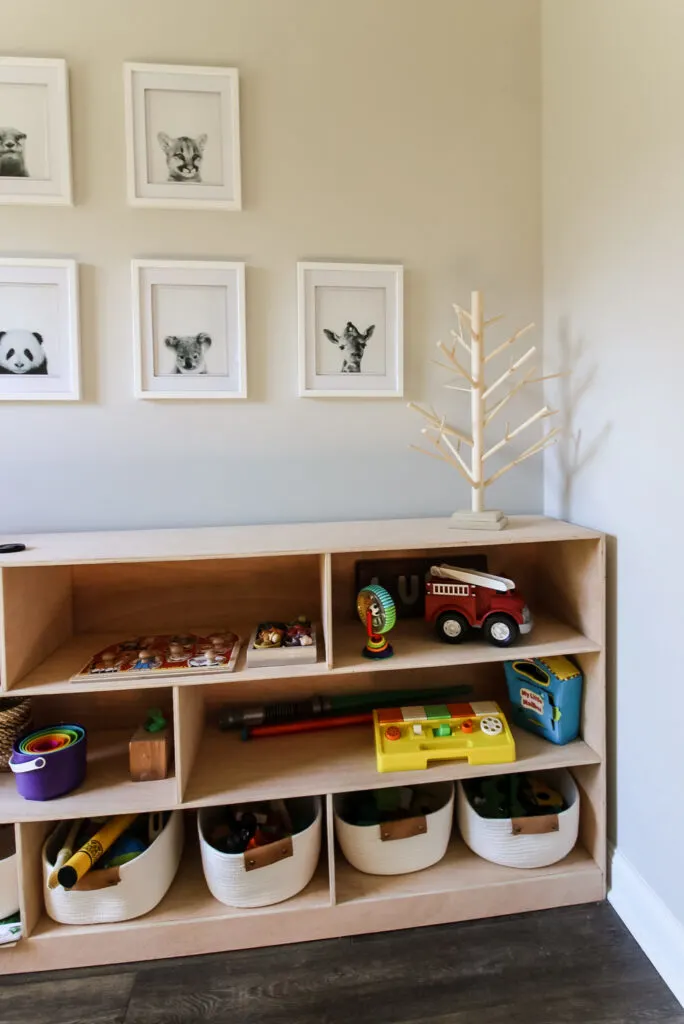 How to transition from fall to Christmas decor
Here are some ideas for transitioning from Fall to Christmas decor!
First, pull up anything that's specifically FALL. This could be orange leaves, a sign that says THANKFUL (though shouldn't we always be thankful) anything like that. Leave out your browns or tans or natural elements.
Pumpkins should go first – especially orange ones – with mini white pumpkins or gourds lingering a little longer.
Begin adding in some more winter – but not Christmas – elements. Winter is more white, silver, gold, emerald green. Hold off on red.
Then just repeat this, every week or so pulling out something a bit more fall and replacing it with seasonal decor for winter.
Then, you are ready to add your Christmas-specific pieces on the day that you see fit!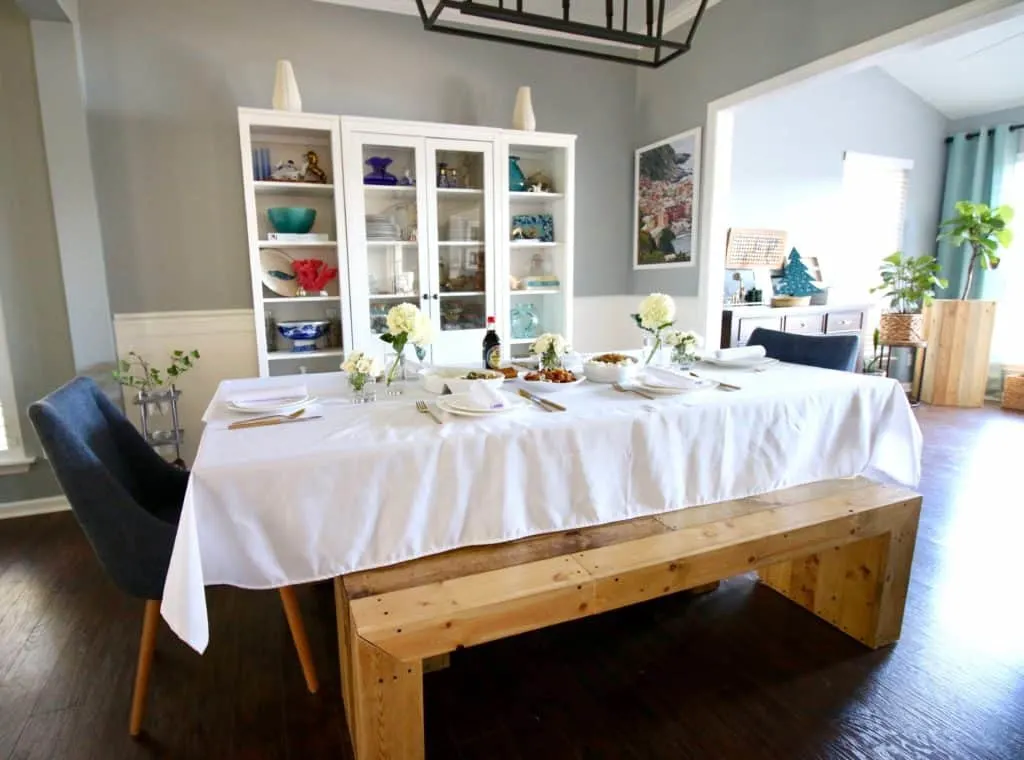 See all of my favorite modern Christmas decorations!
What happens if you decorate for Christmas before Thanksgiving?
Are you chomping at the bit to decorate for Christmas? My official professional advice is – do it!
Is November 1 too early to decorate for Christmas?
Maybe you just can't wait for the holidays. Maybe you're hosting Thanksgiving this year and not Christmas. You know what happens if you decorate "too early?"
Nothing!
No one's going to call the holiday police on you, probably no one will care one bit.
Home decor is all about making YOU happy. If Christmas decor makes you happy, then please put it up and leave it up and enjoy this season of life.
Life's short and nothing's guaranteed. Do what makes you happy!!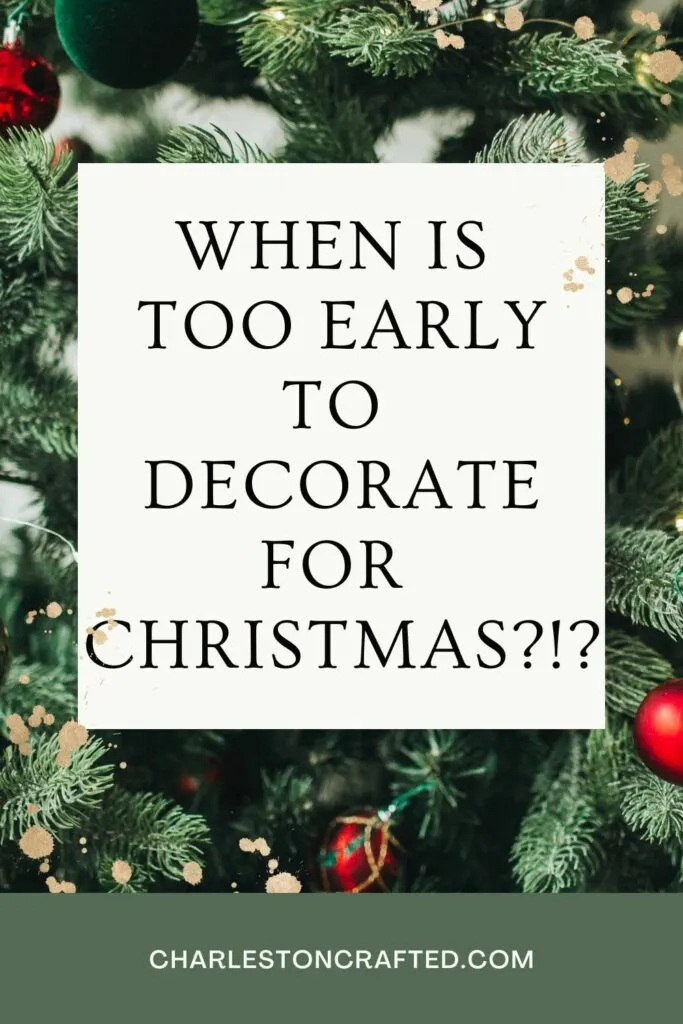 How do you transition from fall to winter decor?! I'd love to hear your decorating ideas!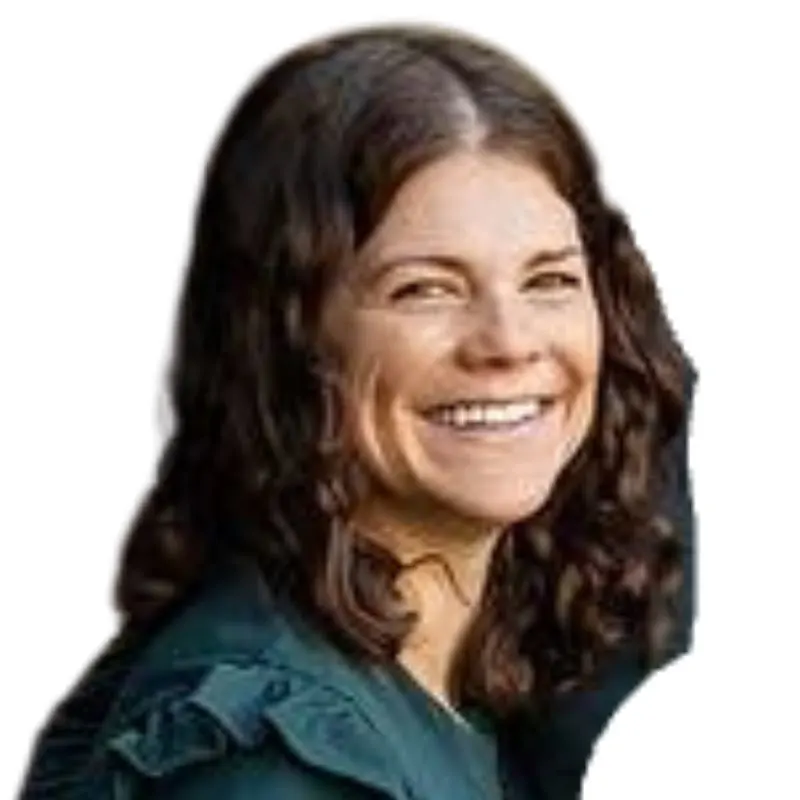 Hello, I'm Morgan, half of the creative force behind CharlestonCrafted.com! With a passion for DIY that dates back to 2012, I've transformed three homes and now I'm dedicated to helping others craft their dream spaces. Let's turn your house into a home together!