Looking for the biggest Christmas decor trends for the year? Here's how to combine what's trending in fashion and interiors for trendy Christmas decor!
I – like so many people – love decorating for Christmas!
I know that a lot of people decorate the same every year – using sentimental decor. And that's great!
But, I like mixing up my decor and decorating with new trends each year. I try to do this in a way that isn't wasteful by re-using a lot of neutral decor or using things that can be re-purposed after the season.
If you also like to decorate for Christmas with the trends, here are some ideas!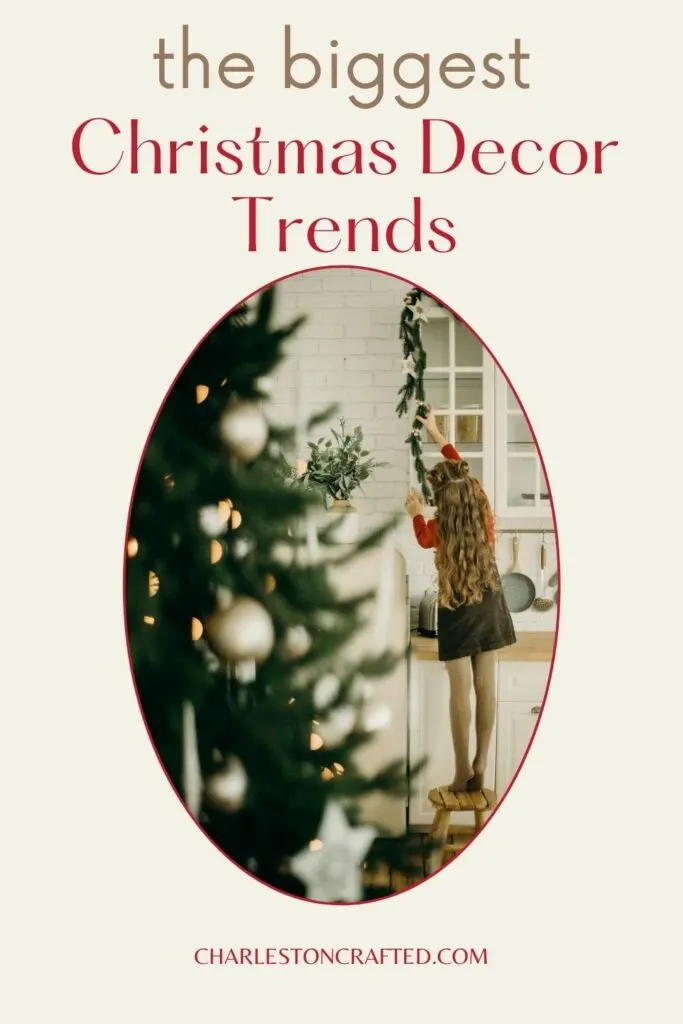 The top Christmas decor trends
What are this years Christmas colors?
Natural materials
Natural, earthy materials are still having a moment that will extend into the Christmas season. This could include decorating with branches or pine cones.
You can also look for Christmas decor that is raw/unfinished wood or natural looking stone. This is a way to bring in a rustic element to your holiday decor.
Earth tones
Earth tones will continue to trend into winter. This includes tans, taupes, warm browns, as well as earthy greens. A green and white Christmas tree would be really beautiful!
Pair these earth tones with natural materials for the organic modern decor look.
See all of my favorite modern Christmas decorations!
Layered neutrals
If you like neutrals, you are in luck. They are still trending! Instead of start whites, focus on warmer, creamier neutrals. Layer in neutral shades of warm tan and brown of various darknesses.
Cable knit everything
Cable knit texture had a big moment on the winter runway and fashions usually translate to decor trends, too.
Look for cable knit tree skirts, ornaments, pillows, and throw blankets. You can upcycle cable knit sweaters into wreaths or vase covers for your mantel!
Cable knit materials pair really well with layered neutral color palettes as they are often in a creamy white color and can be used to add texture and interested to a monochromatic look.
Grand millennial style
Grand millennial style is still having a moment and it makes sense that would translate into Christmas decor.
Think pastel colors, lots of intricate patterned details, and more-is-more to make this look work.
Glam + glitter
People are going to be returning to a "normal" holiday after last year's stay-at-home holiday, and expect it to have some people celebrating even bigger than before!
For those who want to host and go all out, glam will really be trending. Think bold metallics, sequins, and glitter glitter glitter!
Faux fur
Faux fur is always here for Winter but it was really on the Winter runway a lot, so expect to see it in Christmas decor, too. Look for little fur accents on any accessory. Whip up some fur ball ornaments or use a faux fur throw as a tree skirt!
Luxe velvets
Along the glam line, velvets are really having a moment. Add velvet touches into accessories and look for jewel tones to really let the gorgeous velvety texture pop.
Bold, bright colors
While neutrals are still here for decor, we saw a lot of bold saturated color on the Winter runway. This includes bright red, orange, pink, and yellow.
If you are the type of person to wear and decorate with a lot of color, don't be afraid to lean into the bright looks for a pop of optimism and celebration this season!
What trends do you want to use to decorate this year?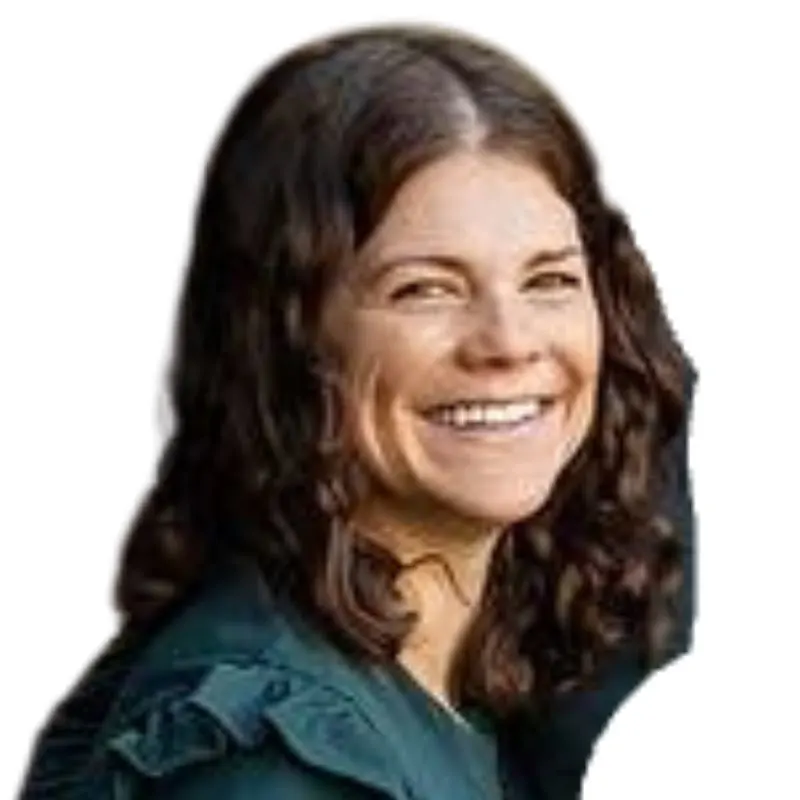 Hello, I'm Morgan, half of the creative force behind CharlestonCrafted.com! With a passion for DIY that dates back to 2012, I've transformed three homes and now I'm dedicated to helping others craft their dream spaces. Let's turn your house into a home together!