When we moved in, another thing we didn't notice about the place was how they garage door keypad on the outside of the garage didn't work. We thought we just needed the code, but it turns out that the keypad itself had no batter or connection ports. We decided it would be easier to just replace it than try to fix the old one for which we didn't even know the code. Here's how to replace a garage door keypad.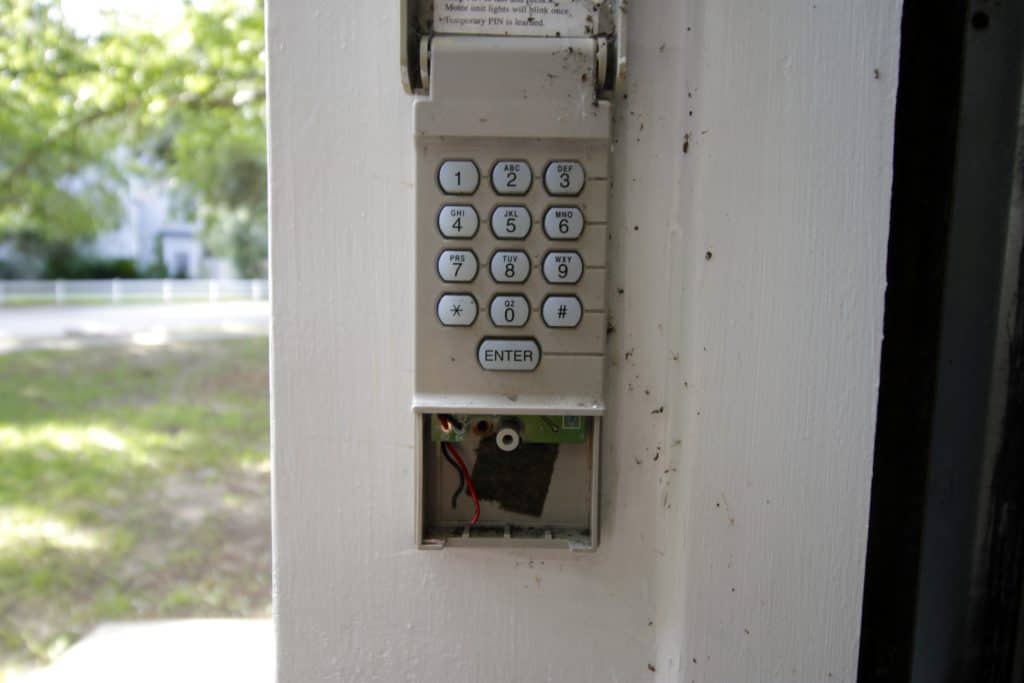 First, take a look at what you have. We had a sliding door keypad and when you opened it up, it looked like this.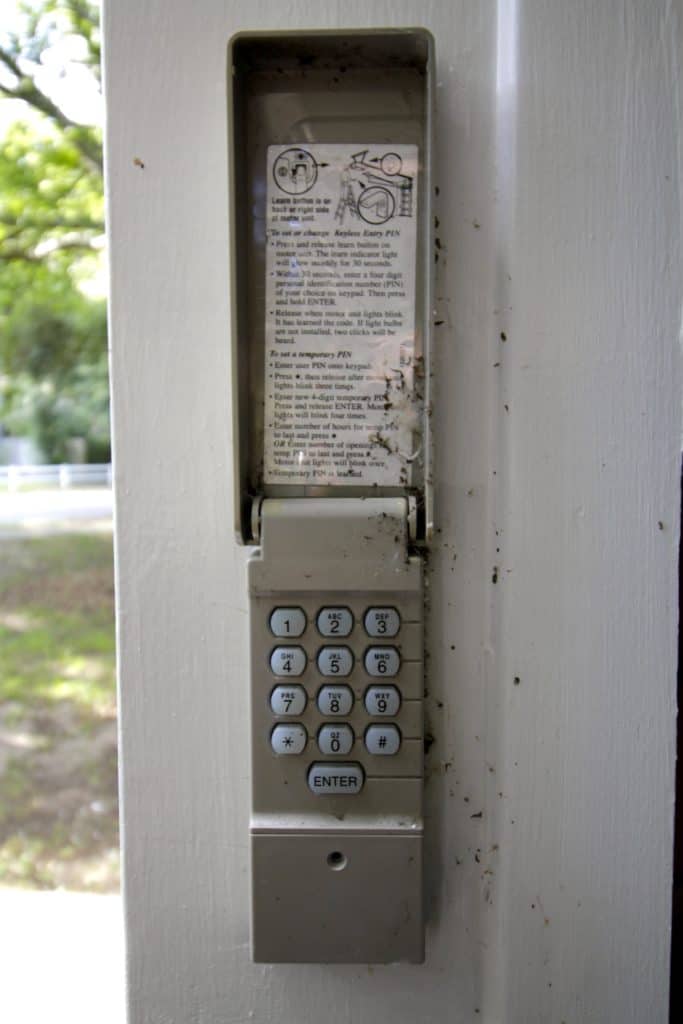 I ordered a universal garage door keypad by Chamberlain from Amazon that had great ratings and was only $26. While it says universal, it isn't 100% universal, so check to make sure your garage door opener is in the 99% that it works with.
Next, remove the old keypad using the screws. It's likely either going to have two screws or one screw and then a sliding hole on a screw.
Program your keypad next to your garage door opener per the instructions your keypad comes with. They are very simple for setting up a password. Make sure once you have followed the instructions that you verify it works before hanging it up.
Finally, mount the keypad with the screws in the appropriate places and easily access your garage from outside!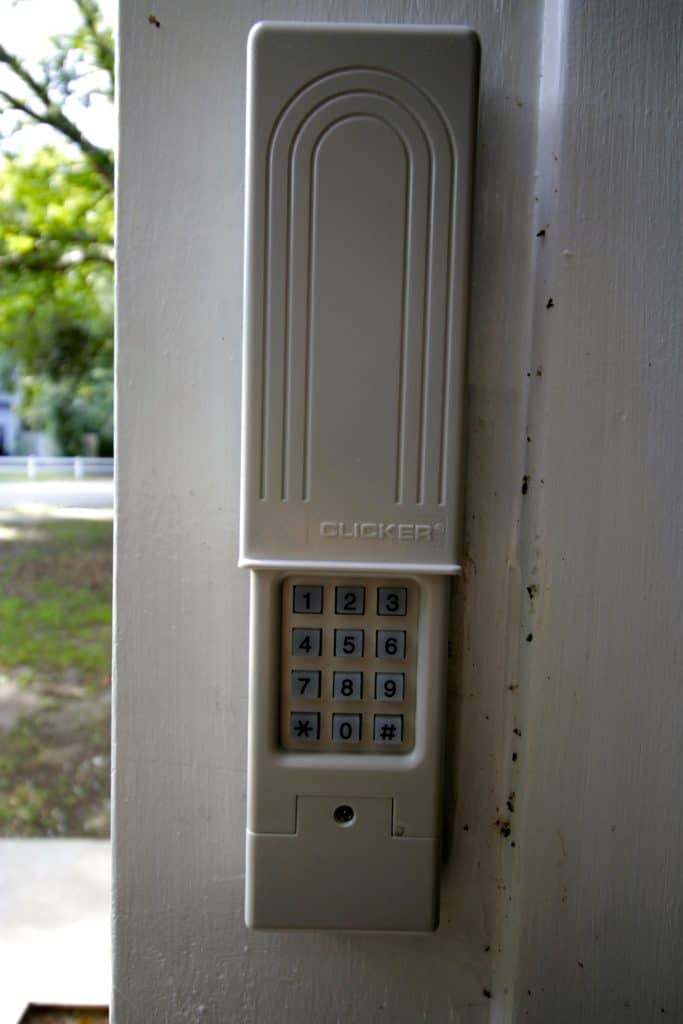 And that's how to replace a garage door keypad. Now we have two keypads in the garage (one on the outside and one on the door to the house) so we can never be locked out and can always key code ourselves in!