Hey guys! I wish that I was checking in to tell you that we were under contract on our perfect dream house. Frankly, we really both thought that we would be by now. We have been actively looking & ready to place an offer for almost 3 months now, but have yet to have any success. We have made an offer on one house but were too slow and lost it. We've had two very close calls. But nothing has been successful.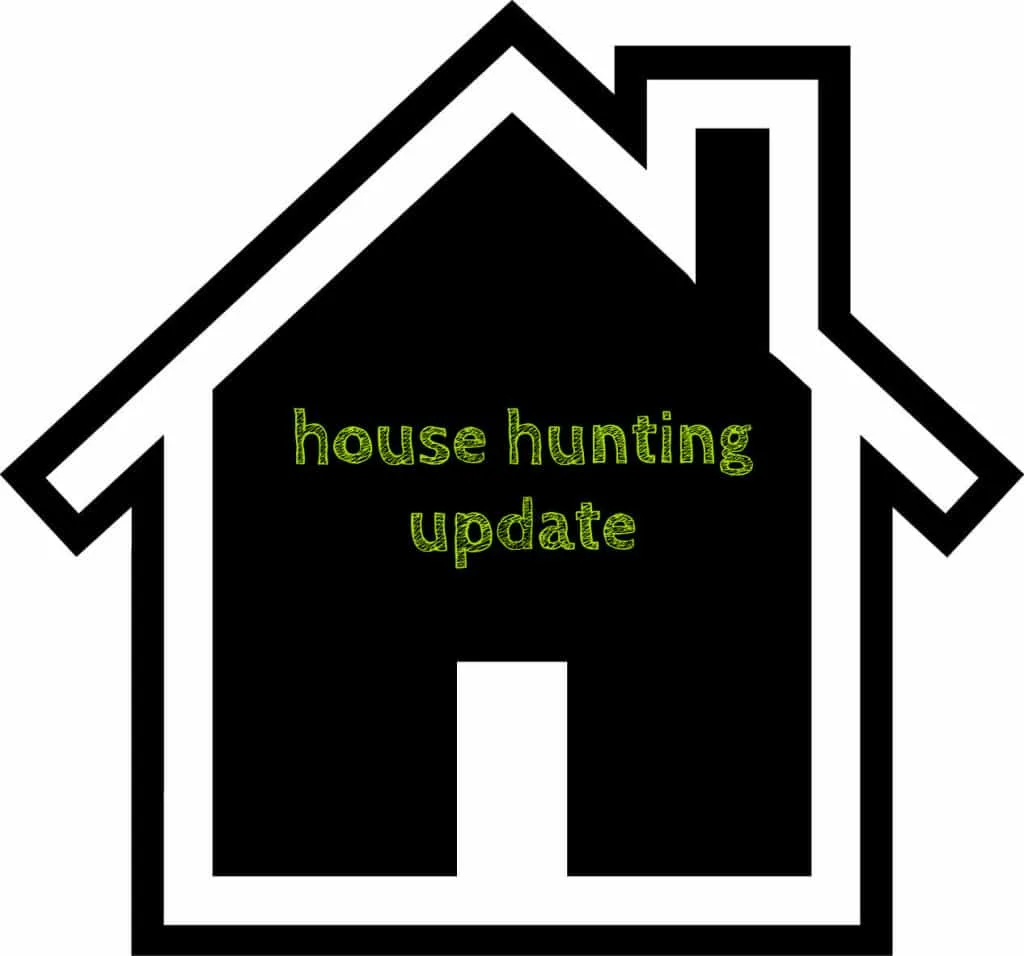 So, what is the problem? Our problem is twofold – first of all, there just isn't a lot for sale right now. It's what realtors call a low inventory market, and the good stuff is going under contract very quickly, so you just have to be ready to move. That cost us our first dream home, and we are now ready and prepared and won't let that happen again. The second problem – and bigger problem, really, is that I have a very specific want. I have narrowed our search down to two small neighborhoods on James Island. One has had nothing for sale since January (see: offered on dream house). The second has a few homes for sale, but none that meet our qualifications. We want a certain number of rooms, a certain lot size, but almost the most specific part of my search is that I want something that has not been updated. I dream of designing and renovating a home, and don't want to buy a place that's already been done to someone else's taste. We have seen countless places that have last minute "prep to sale" crappy looking granite counters or laminate flooring thrown in and the price knocked up tens of thousands of dollars. I just wish we could have caught them a month earlier before they made those changes.
What are we doing about it? My first choice tool is Redfin. I have found that their website (not necessarily the app or the emails) are the first place that new MLS listings appear. It refreshes every 15 minutes (the app seems to be on a slight delay and the email alerts on about an hour delay). I have been refreshing it hourly and sending anything promising to our realtor to set up a showing – though that has only been happening about once every other week lately.
I have also been pursuing more aggressive techniques. I wrote over 30 handwritten cards and delivered them to the mailboxes of houses that specifically appeal to us. I heard back from four of them (which is more than I thought I would), though none of those have panned out – yet. I also joined the neighborhood Facebook groups of the two neighborhoods that we are interested in and made a post expressing our interest in the areas. One post got no bites, but the more active board got me in contact with 2 people who plan on listing their houses this spring, though neither home was quite what we are looking for.
So, it's hard for me not to feel discouraged. We've had a lot of talks over whether we are being too picky. It's just hard knowing that the perfect houses exist – and are valued well within our budget – they just aren't for sale. We are lucky that we don't really have a timeline – we don't have to move, and have no real rush. It's just frustrating to be ready and have no where to go.
Here's hoping that something great pops up soon!