All images below by Ava Moore Photography.
It rained… it rained SO HARD! But it doesn't even matter, our wedding ceremony was still so perfect. Three years of dating, a year of planning this day, and it was all coming down to 30 minutes where we became husband and wife.
The forecast had changed all week long. The rain kept moving back and back and back. It was supposed to rain overnight the night before the wedding day, but it didn't, and then it was supposed to rain in the morning, but it didn't, so we thought it was going to just hold off… but it didn't. The weather was perfect for taking pictures with our bridesmaids and groomsmen for the couple of hours leading up to the ceremony, which was a huge relief.
Our guests started to arrive, where they were greeted by the sweet sounds of the harp and flute combo we hired to do ceremony music.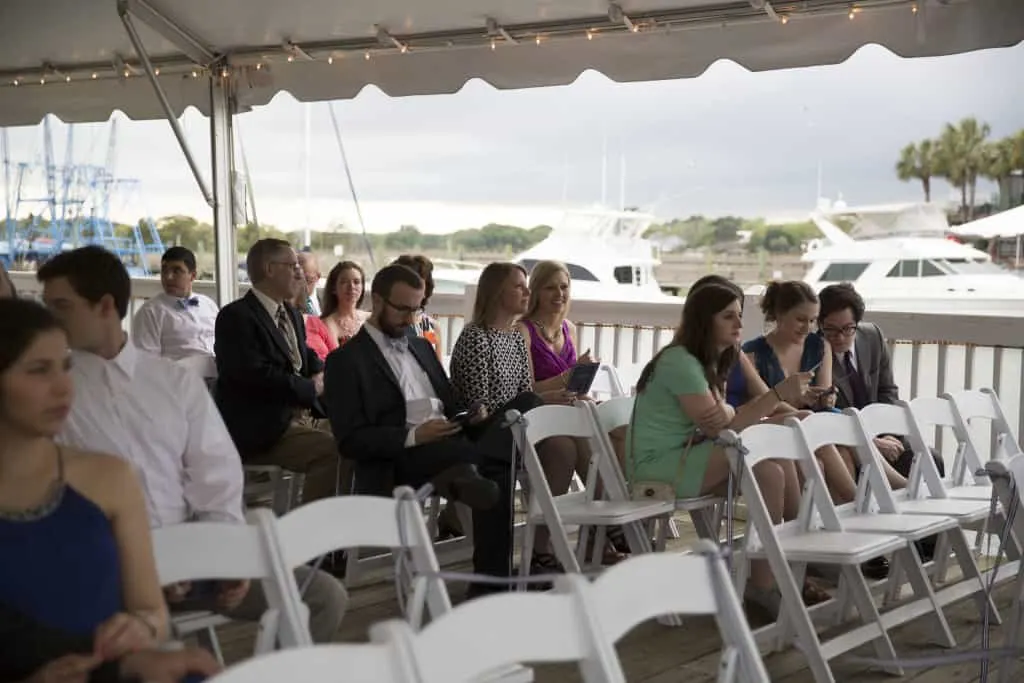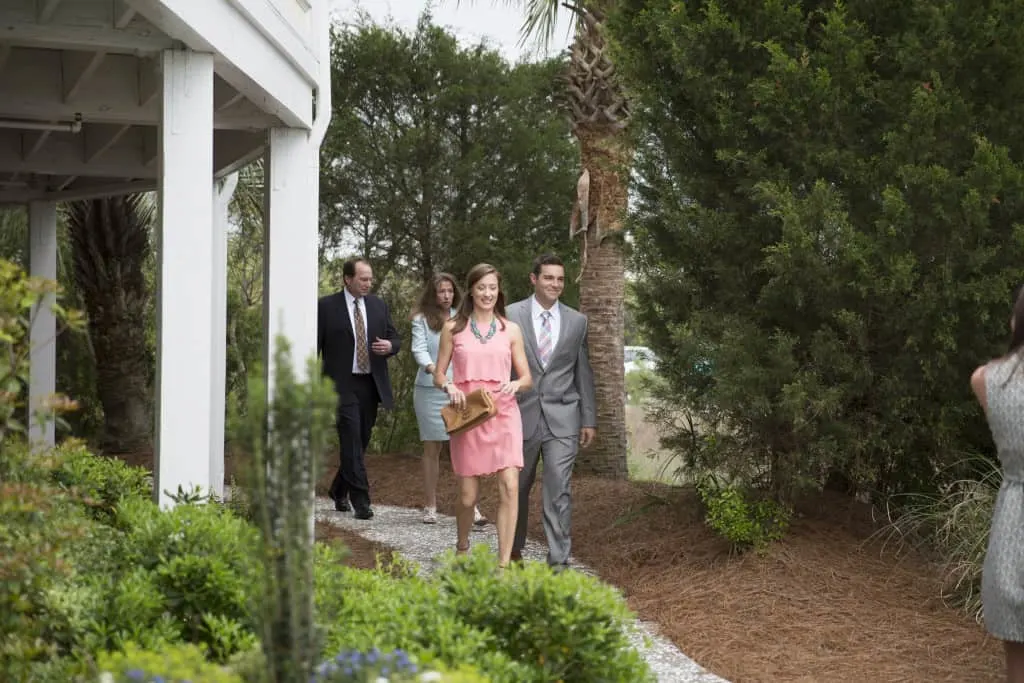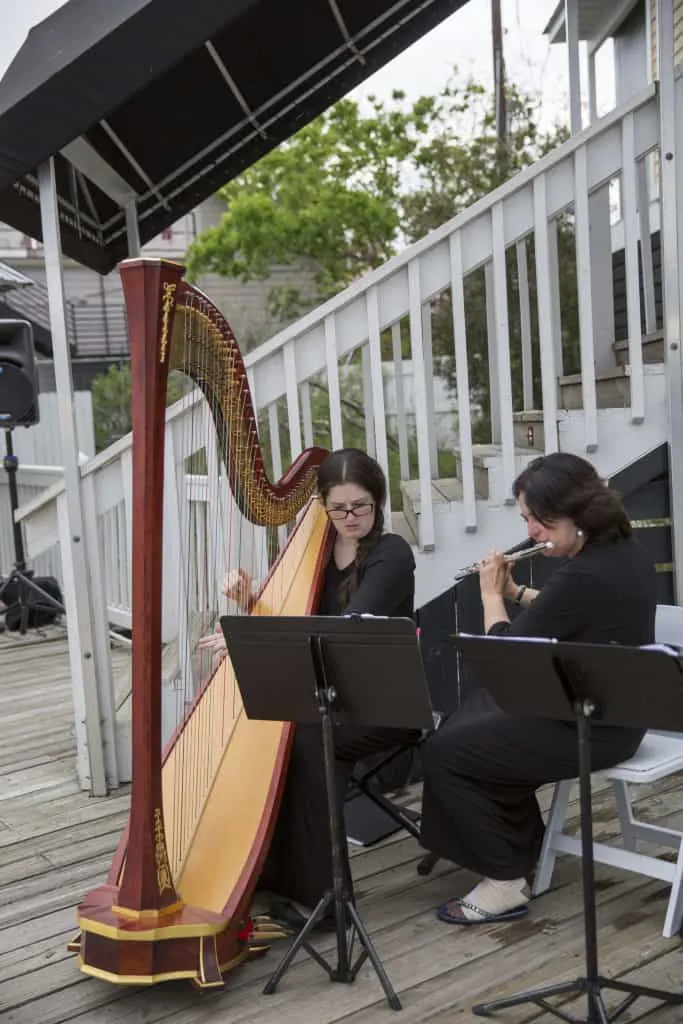 Then came the official seating of our parents and grandmothers. The drizzle began just when the grandmothers were being seated, so they were saved. Our mothers were escorted in next, just as the rain started to fall.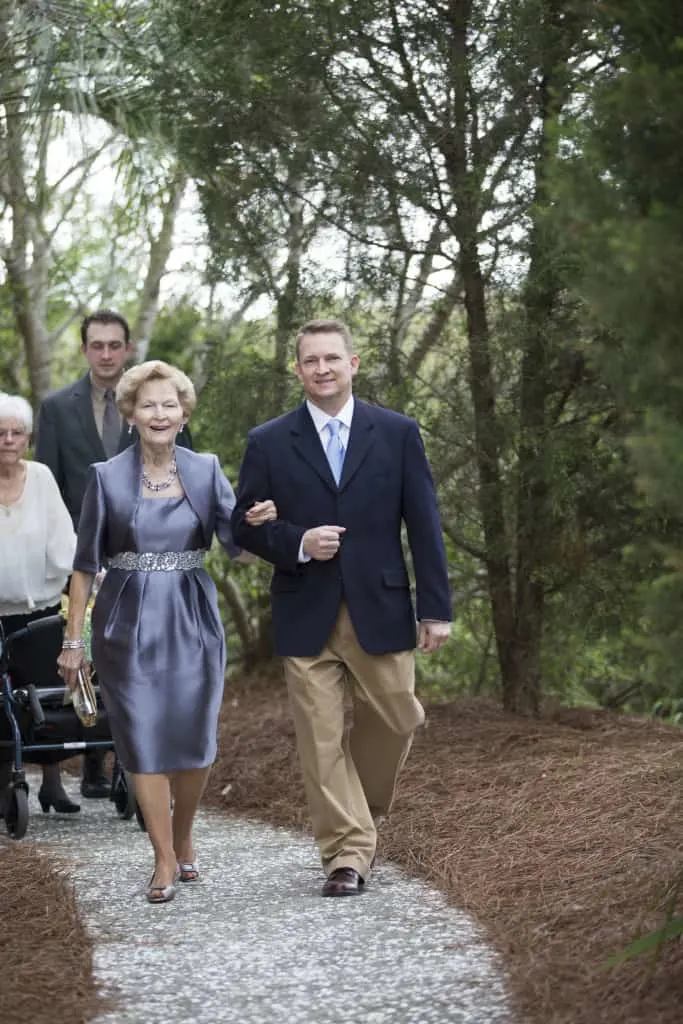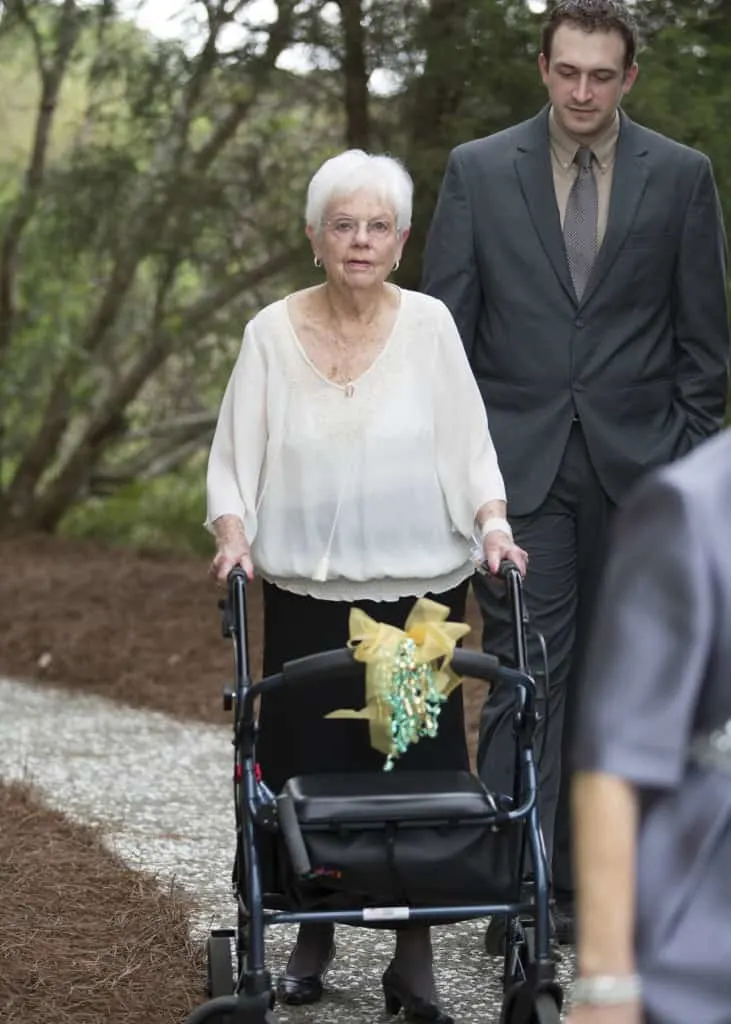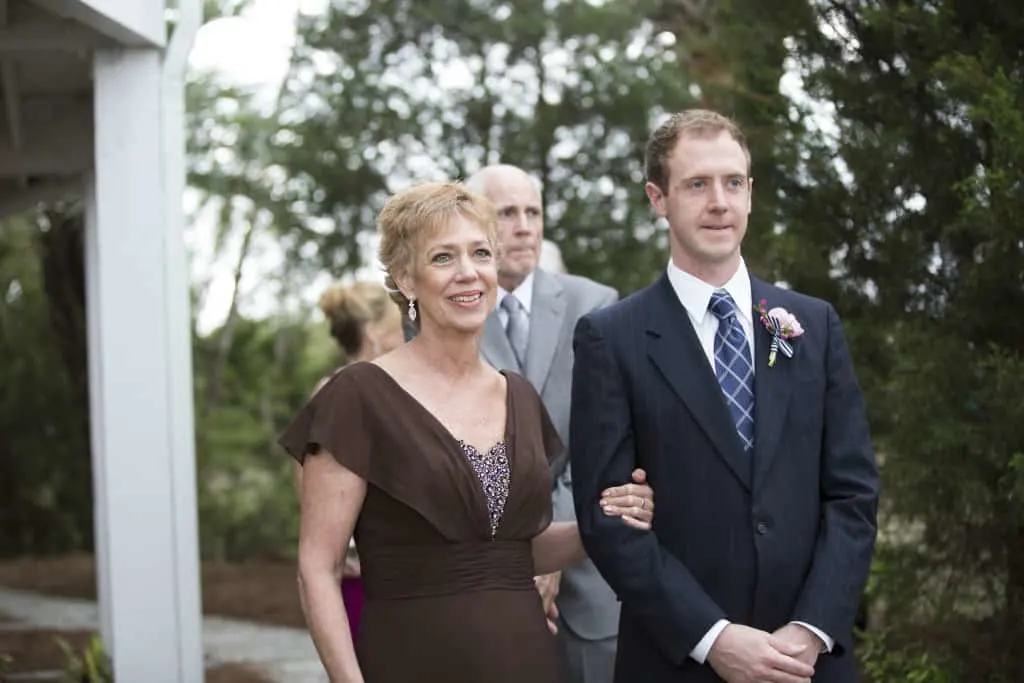 Then it was time for Sean to come in. From him: "We had been sequestered in the small room under the venue for a while. It was cloudy, but I wasn't worried. The preacher took a look out the door and came back, looked me straight in the eye and said, "Well, it's raining… hard. But it's ok. Let's do this." And we strutted out the front door. The man is a true pro and kept me together."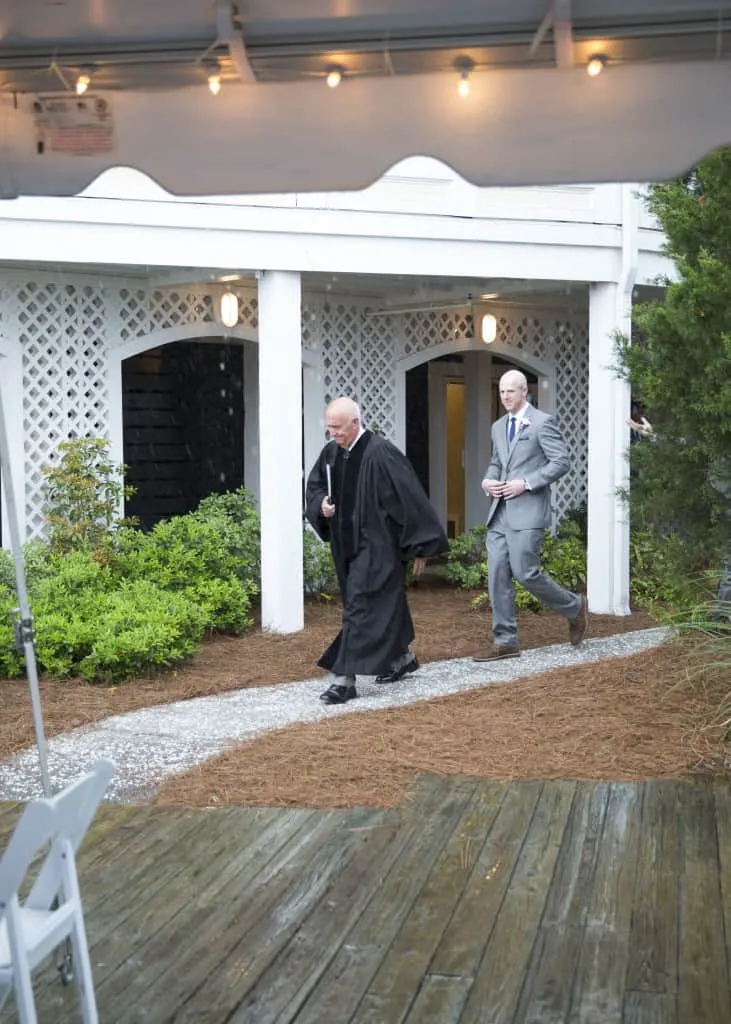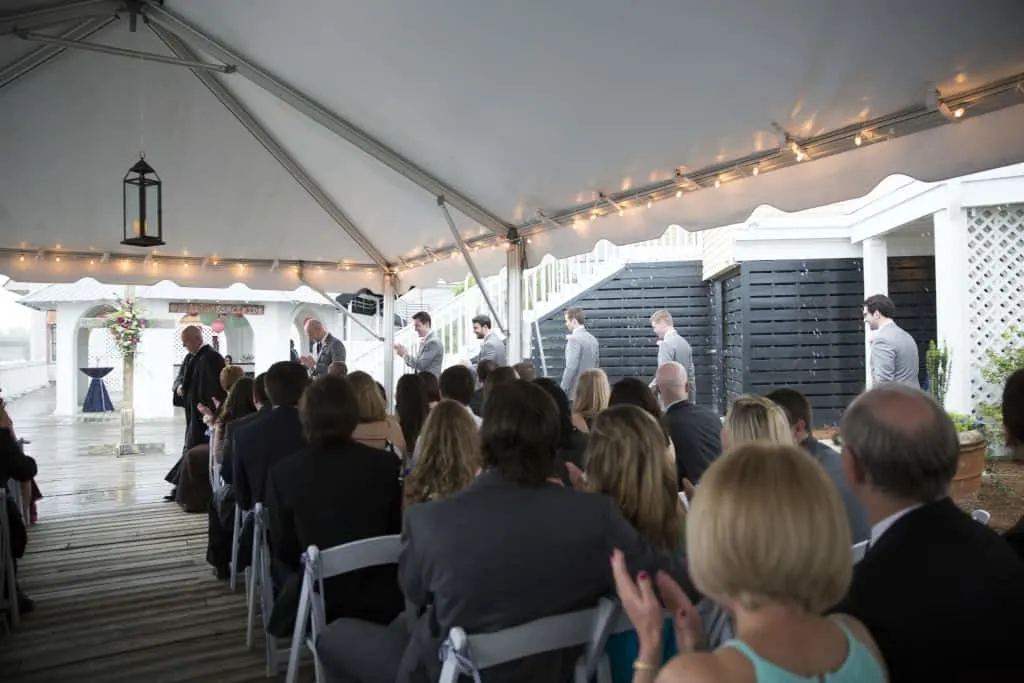 After we got into place under the tent, the last groomsman on the end was trapped outside the tent. He was getting soaked and was whispering, "scoot over!" but there wasn't really anywhere to go. He was a trooper.
For the record, our main plan was to have the rows of guests under the tent and the bridal party/us and the preacher in front of the tent. When it looked like rain, our lovely coordinator adjusted by removing the front row of chairs (before any guests sat in them). Luckily, or our whole bridal party would have been even wetter.
The bridesmaids all had to endure the rain as they entered one by one. They walked a little faster than we rehearsed, but hey thank god we went with updos and lots of hairspray and not a hair down look.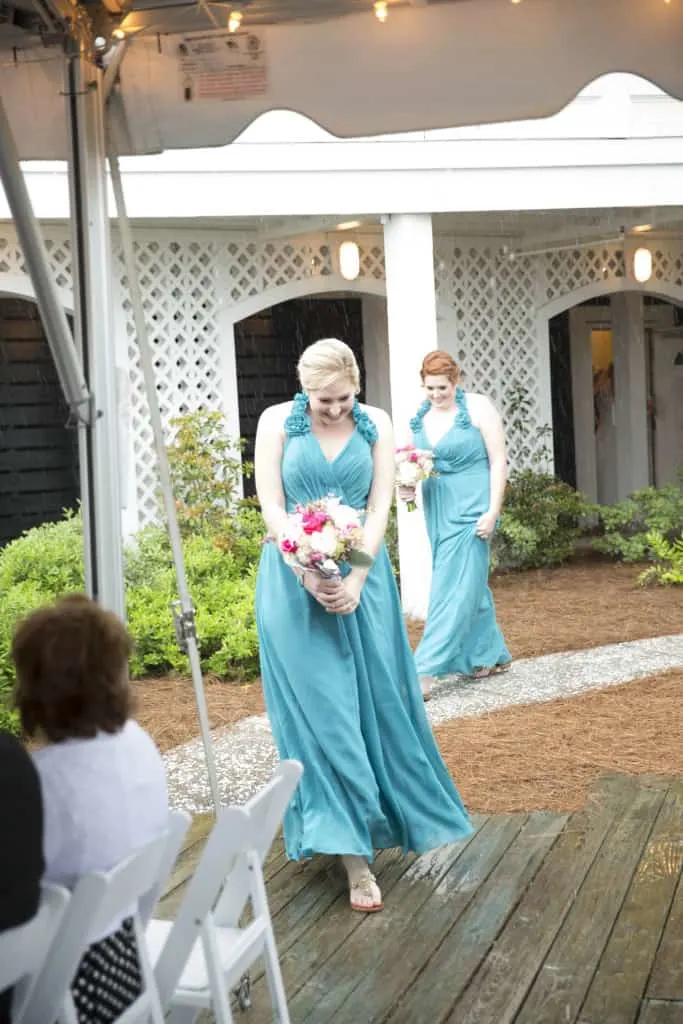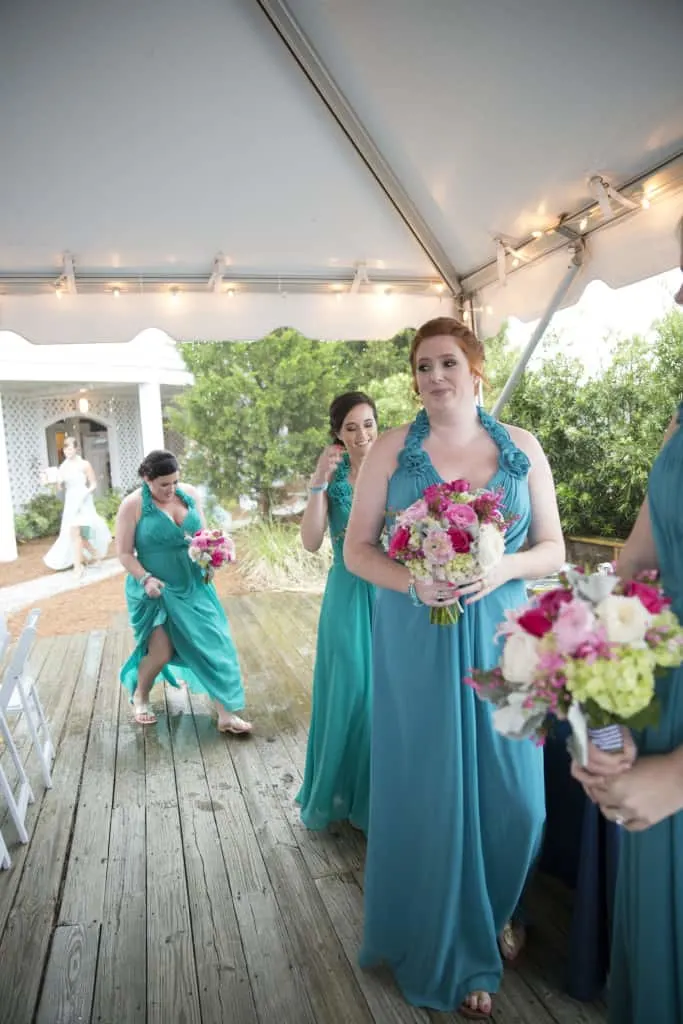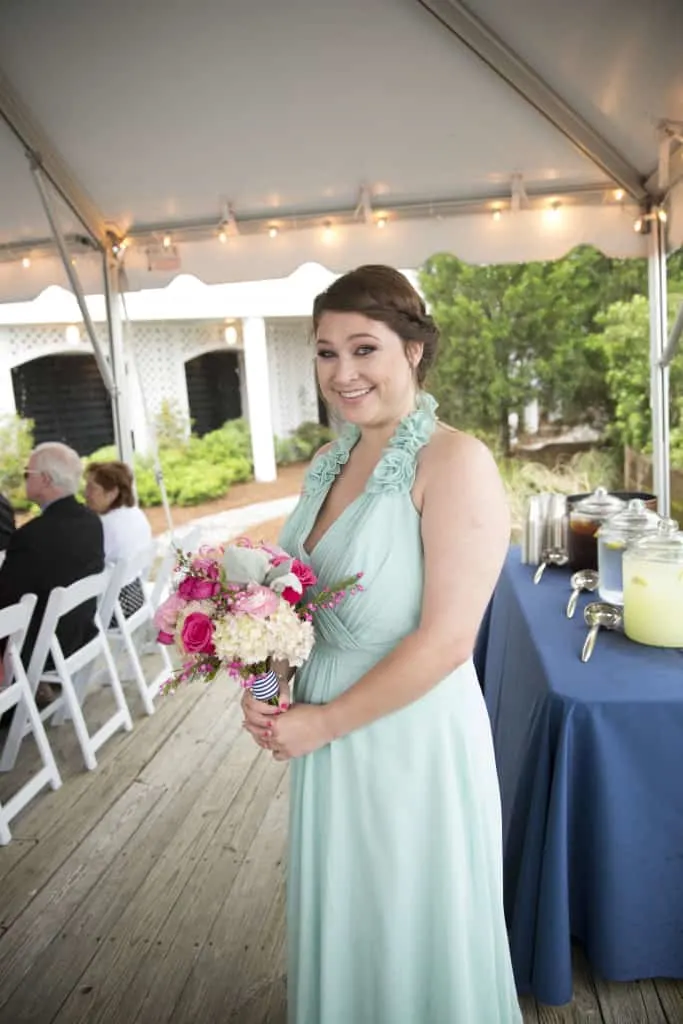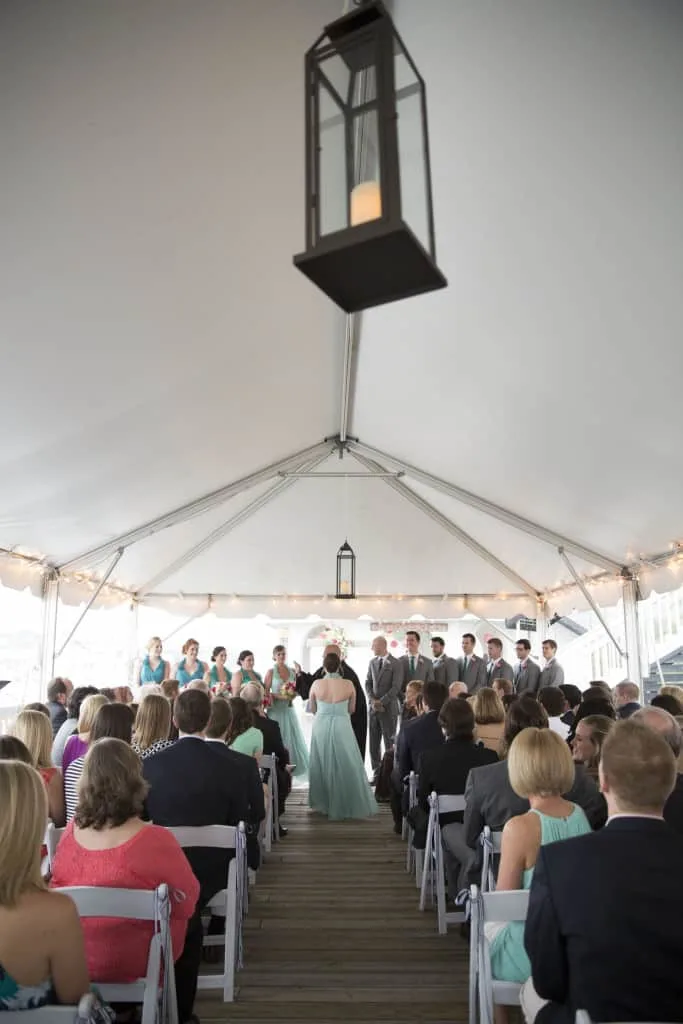 From Sean "Finally, it was time for Morgan to enter. I'm standing there, getting all wet, but there's my beautiful bride being escorted down the aisle in a stunning dress. I had a hard time not letting the feels fall from my eyes. That's why photos of me when she's coming down the aisle have me looking all serious and stoic while everyone around me is smiling. I was happy! But if I didn't try really hard, I wasn't going to keep it together."
From Morgan: "I knew that it started raining and I actually had a big clear umbrella just in case. But, at the last minute, I decided that it was only about 15 steps from under the building to the tent, I had a can of hairspray in my hair and a veil on my head and I didn't want an umbrella. I just YOLO-ed it and I am so glad that I did."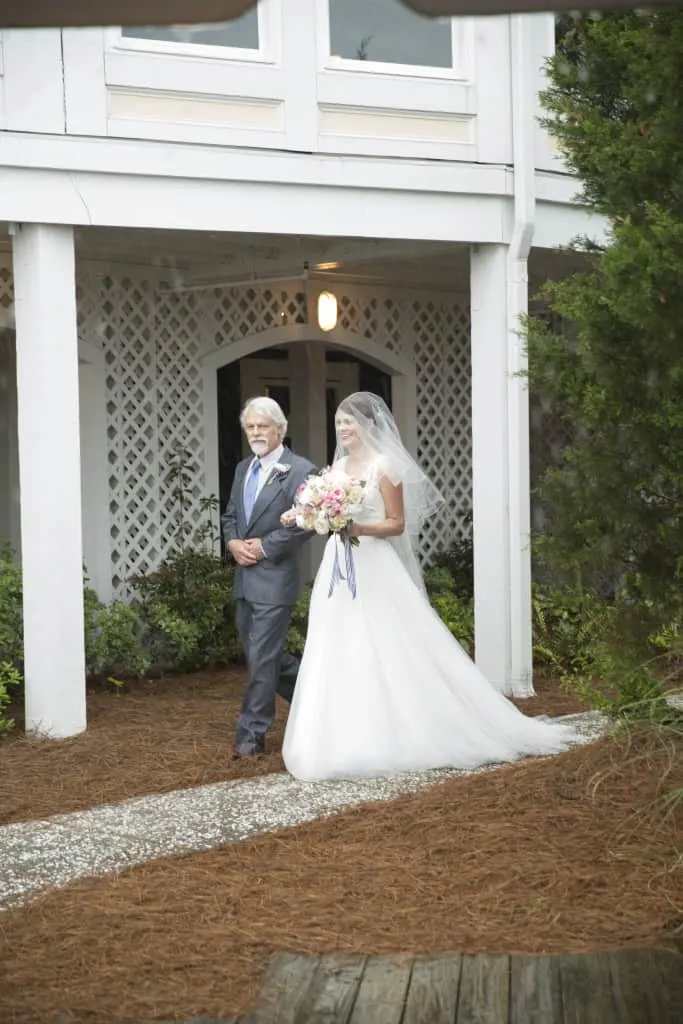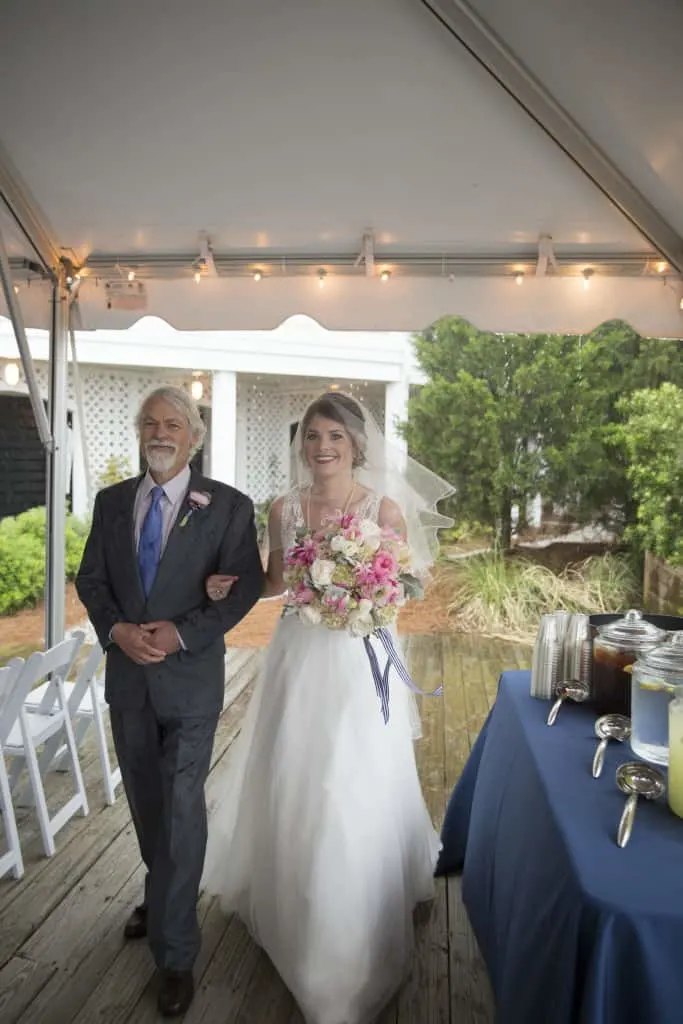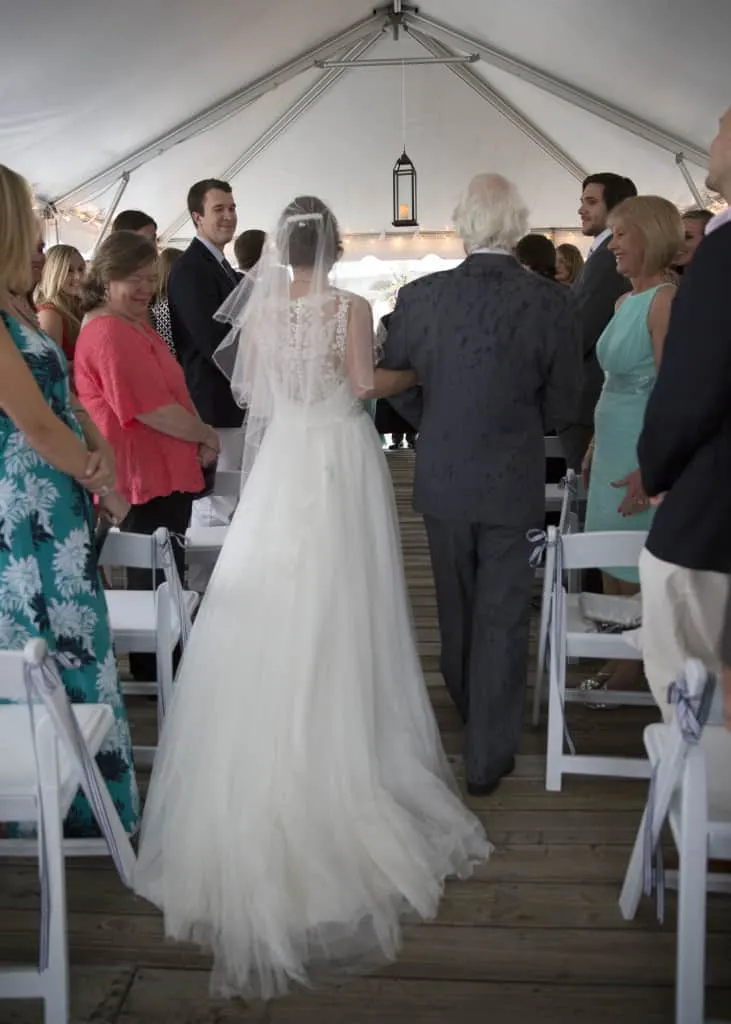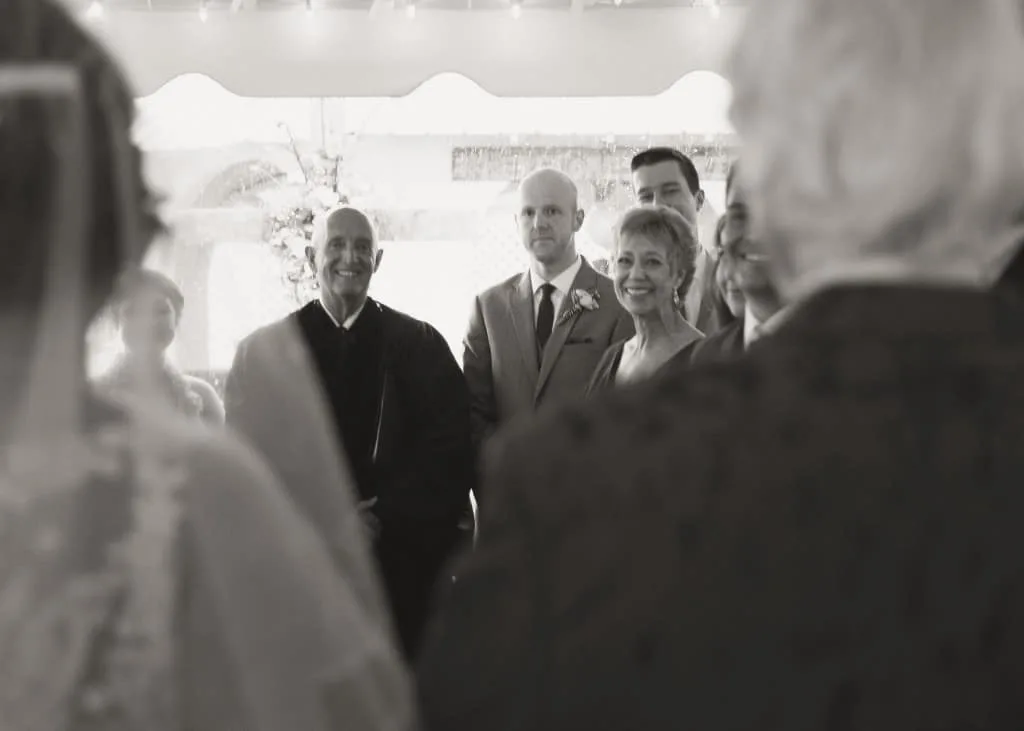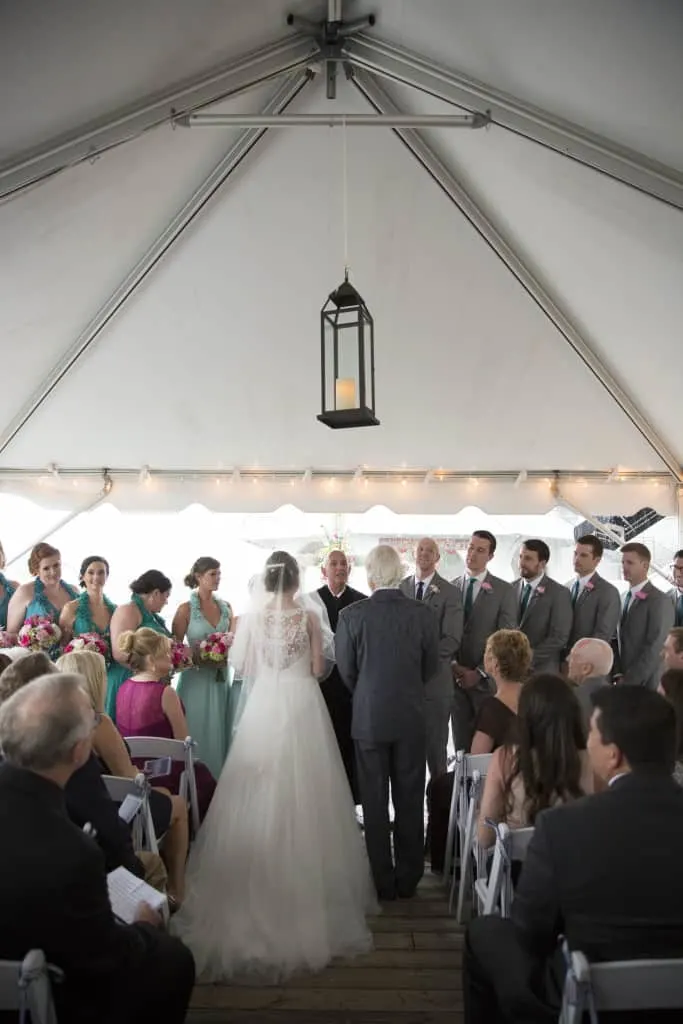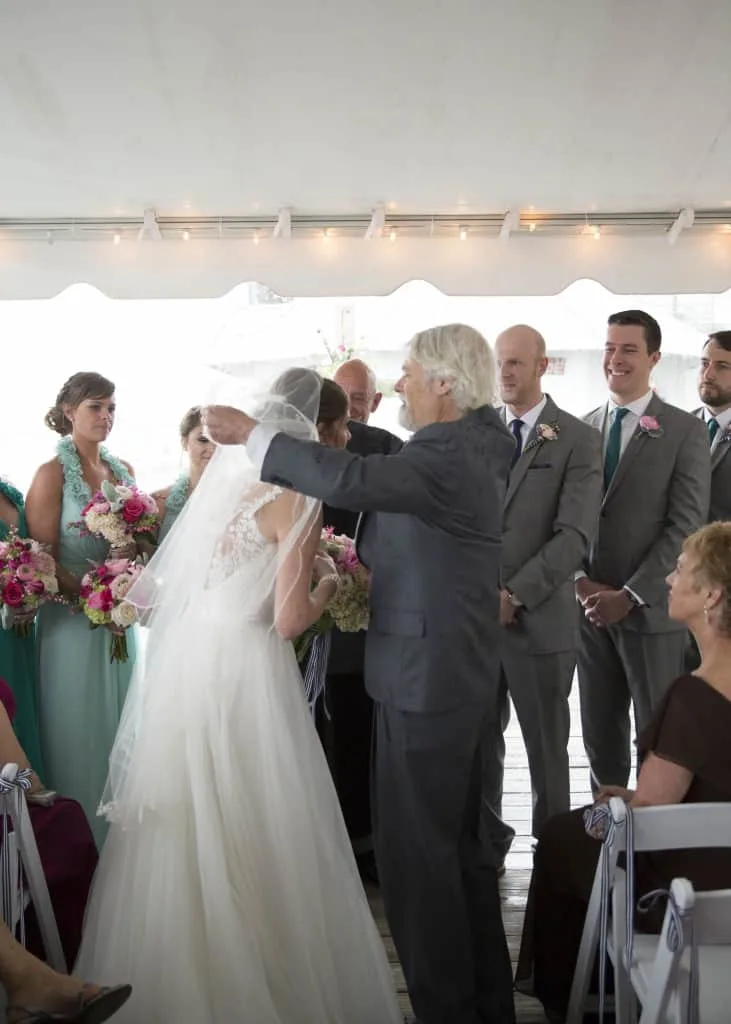 Once I arrived at the end of the aisle, Sean shifted into the center aisle with me. We listened to Pastor Farmer start the ceremony and then we turned to listen to one of each of our uncles do readings we had chosen.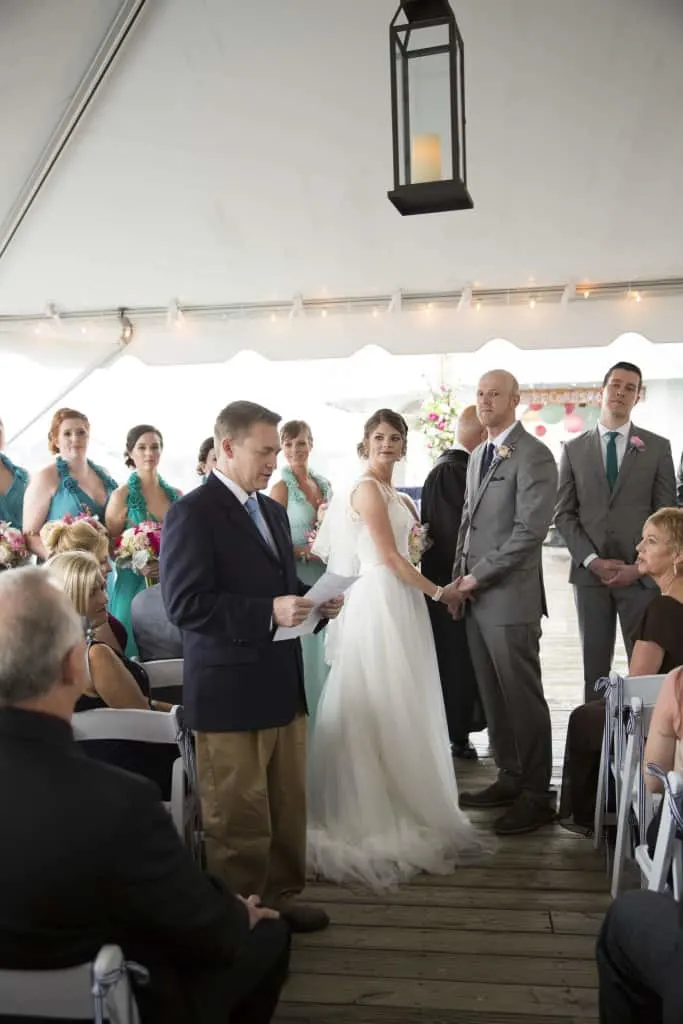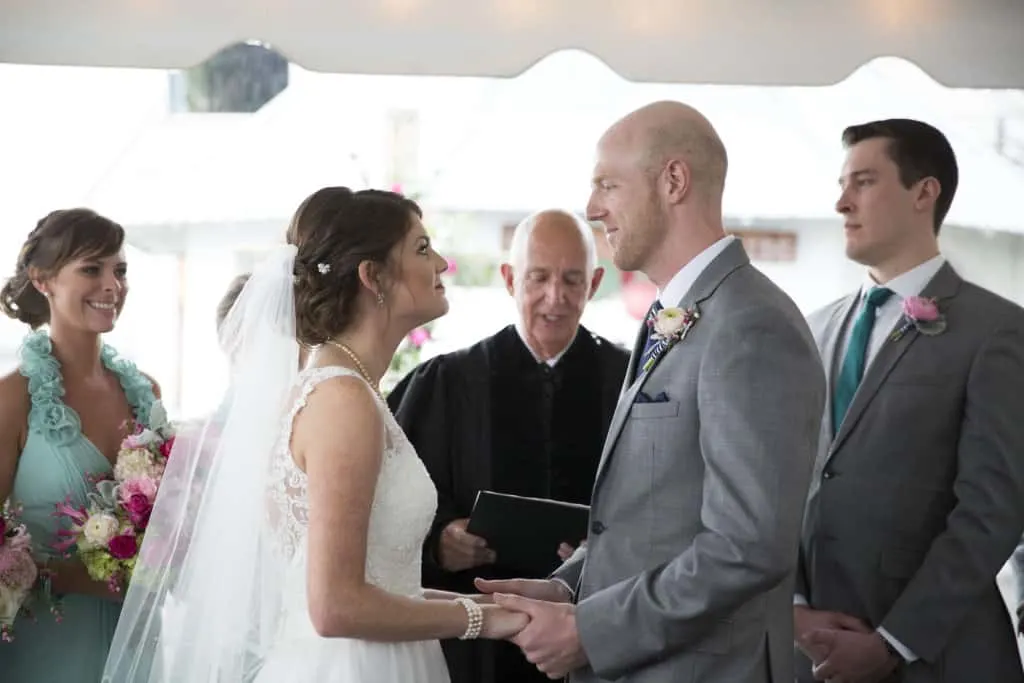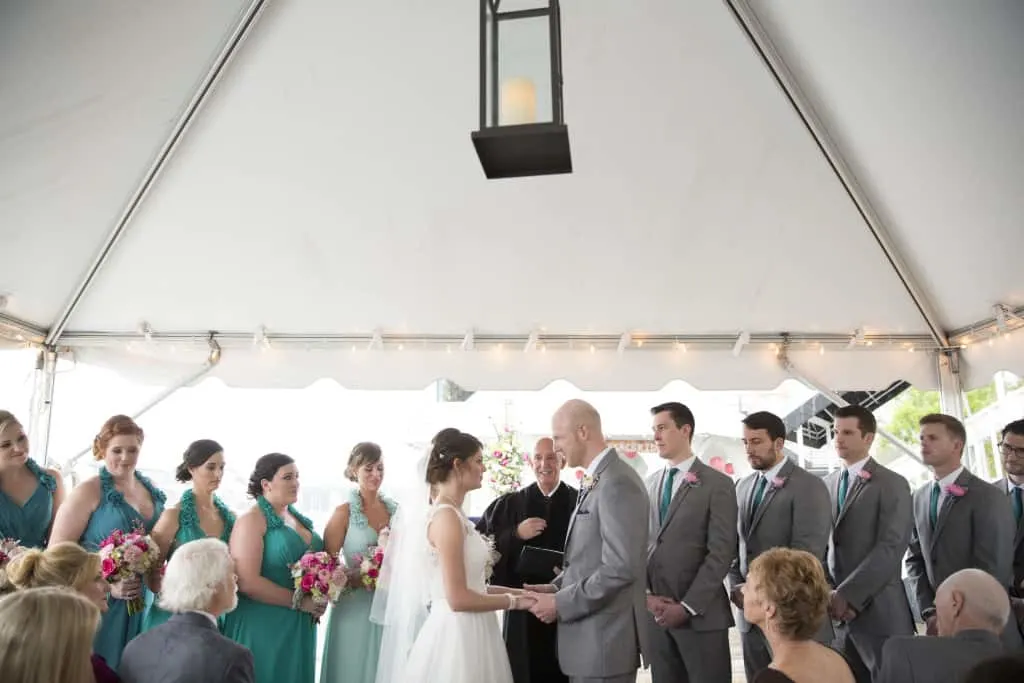 It was really hard to hear as the ceremony continued and we read our vows. The rain falling on the tent was extremely loud. Because of the rain, everyone had moved their chairs in a bit to avoid the edges of the tent where rain was flying in sideways! Luckily, we had a microphone so people could hear the vows, and also luckily we didn't have a musical solo planned because no way could anyone have heard that!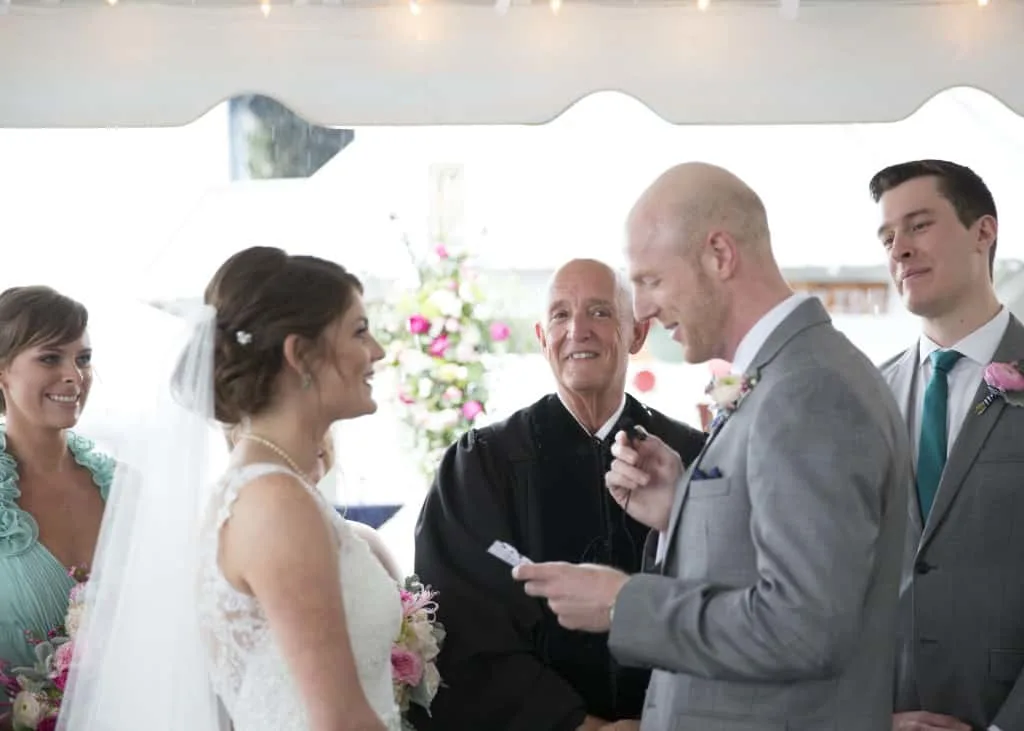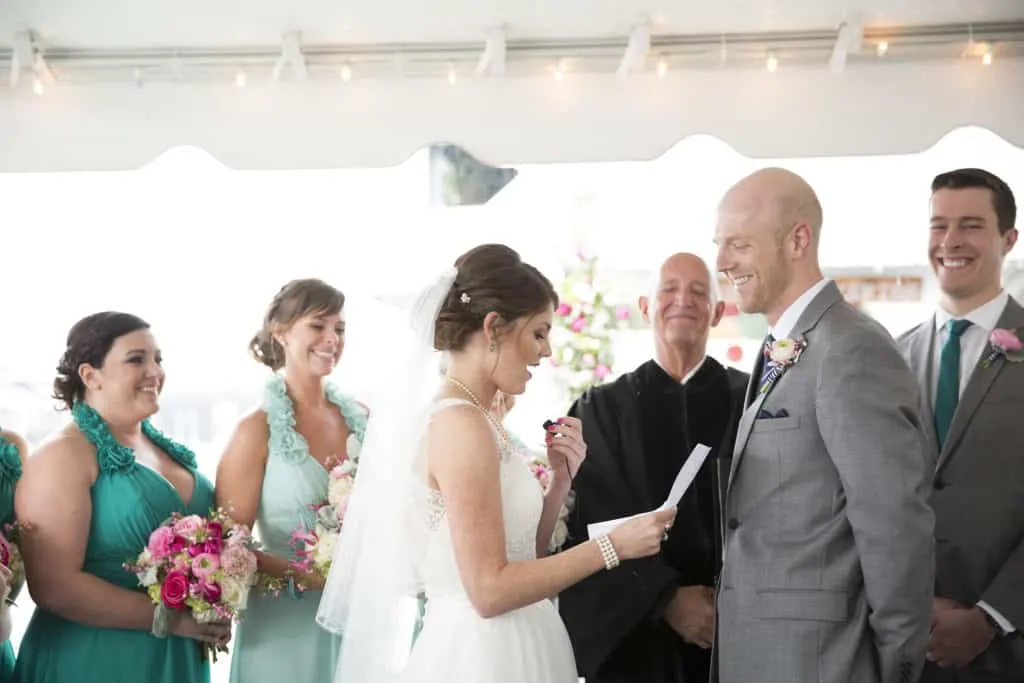 Next up, let's put on those rings we picked out so long ago!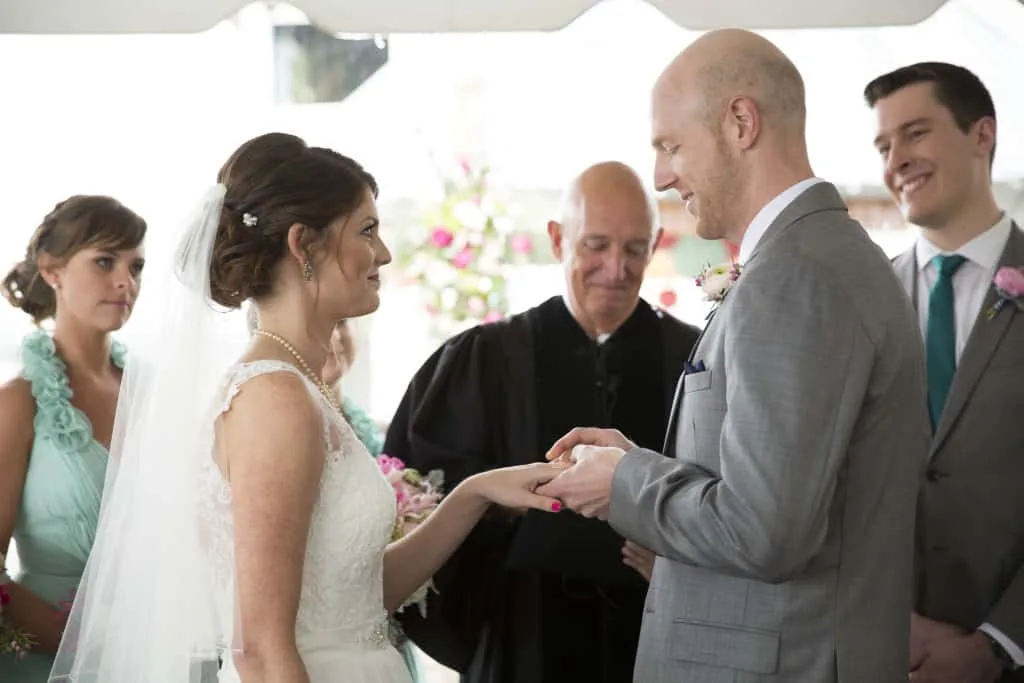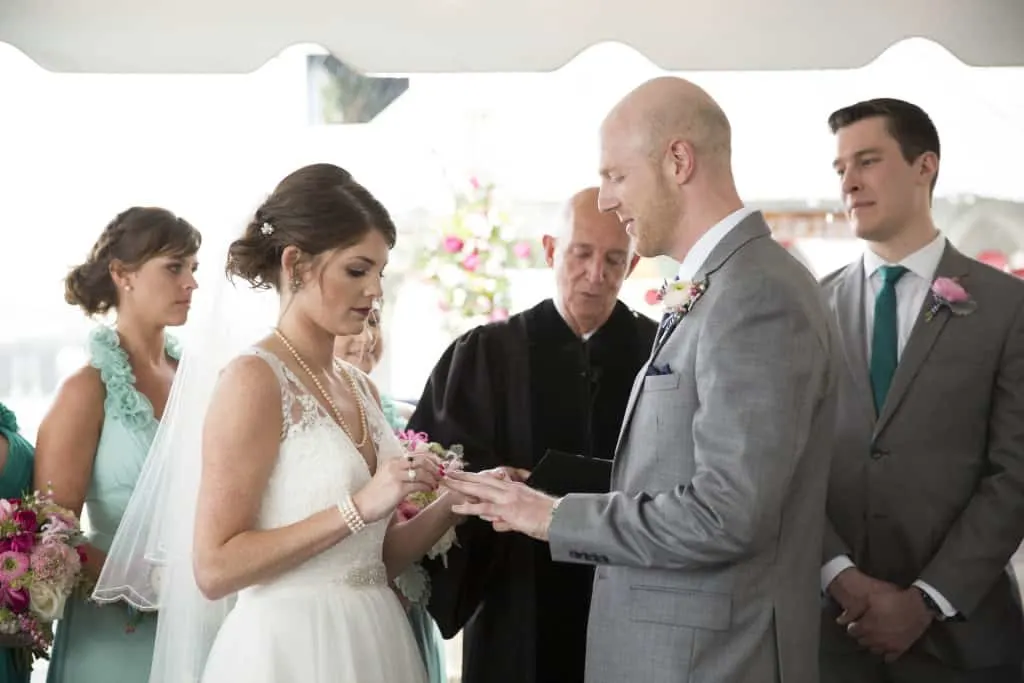 Right after the rings, the most amazing thing happened! The rain stopped and the sun burst through the clouds shining down on us as we had our kiss! My mom says that it was the spirit of some of our loved ones who are no longer with us, and I really like to think that.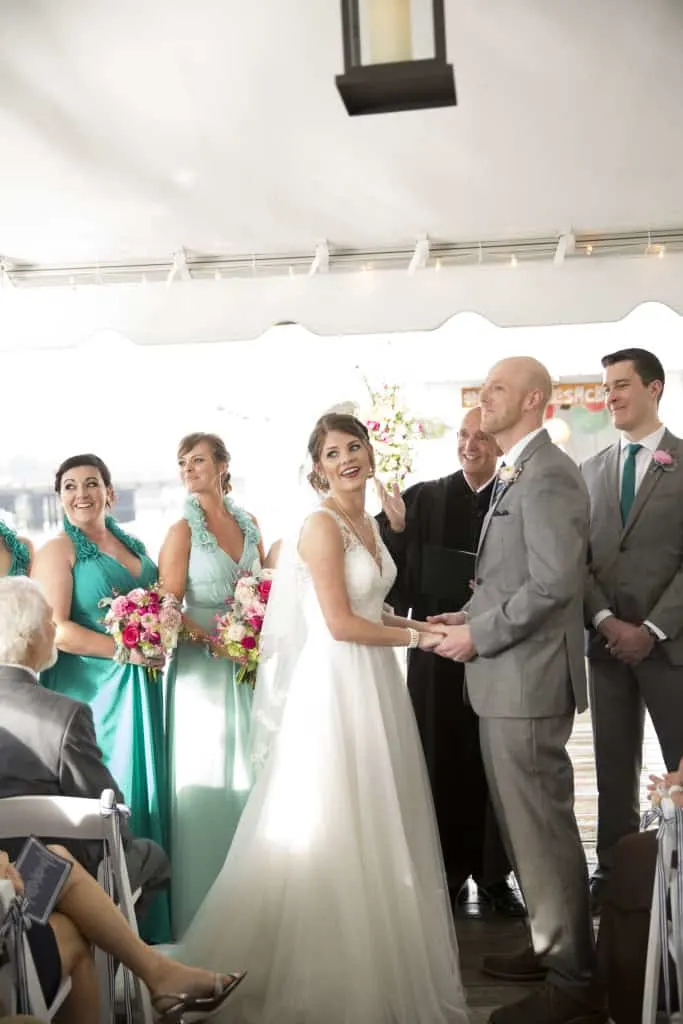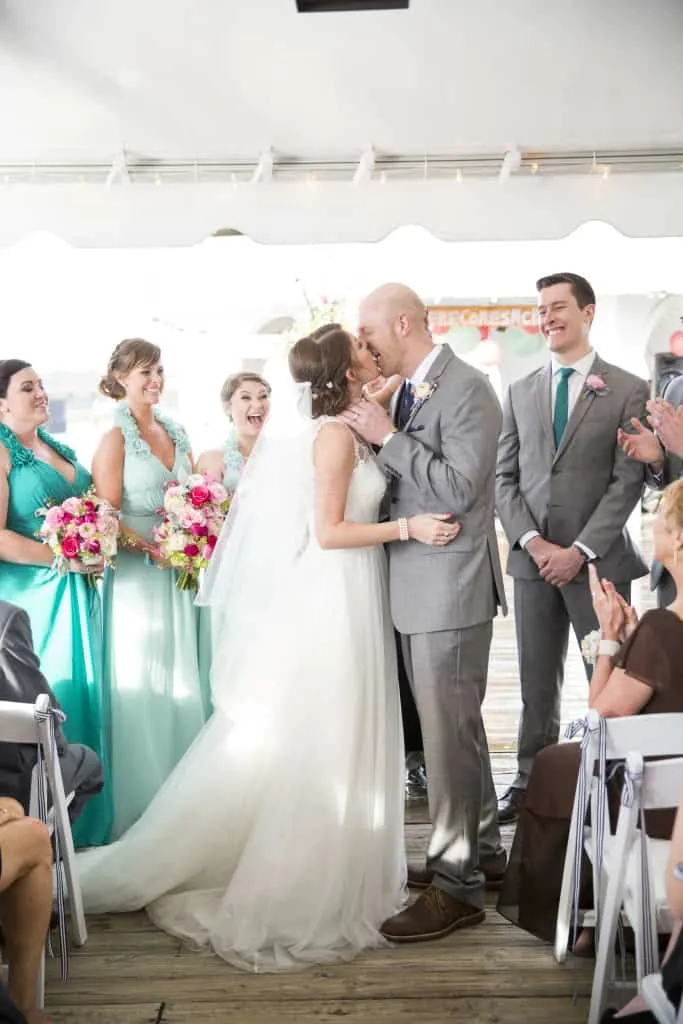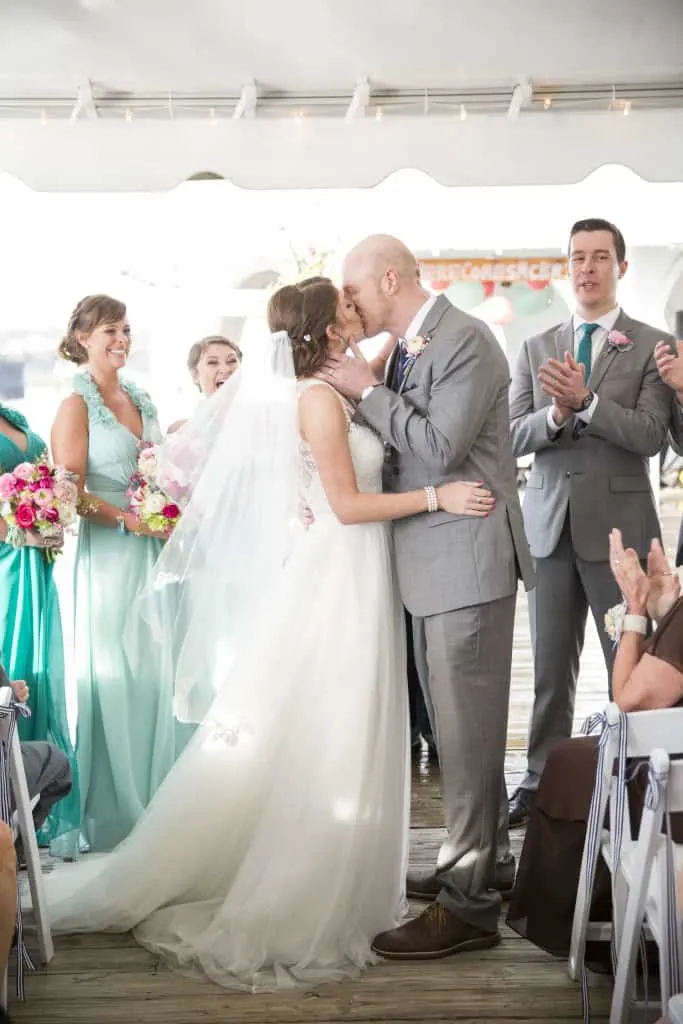 We were officially Mr. and Mrs. Sean and Morgan McBride!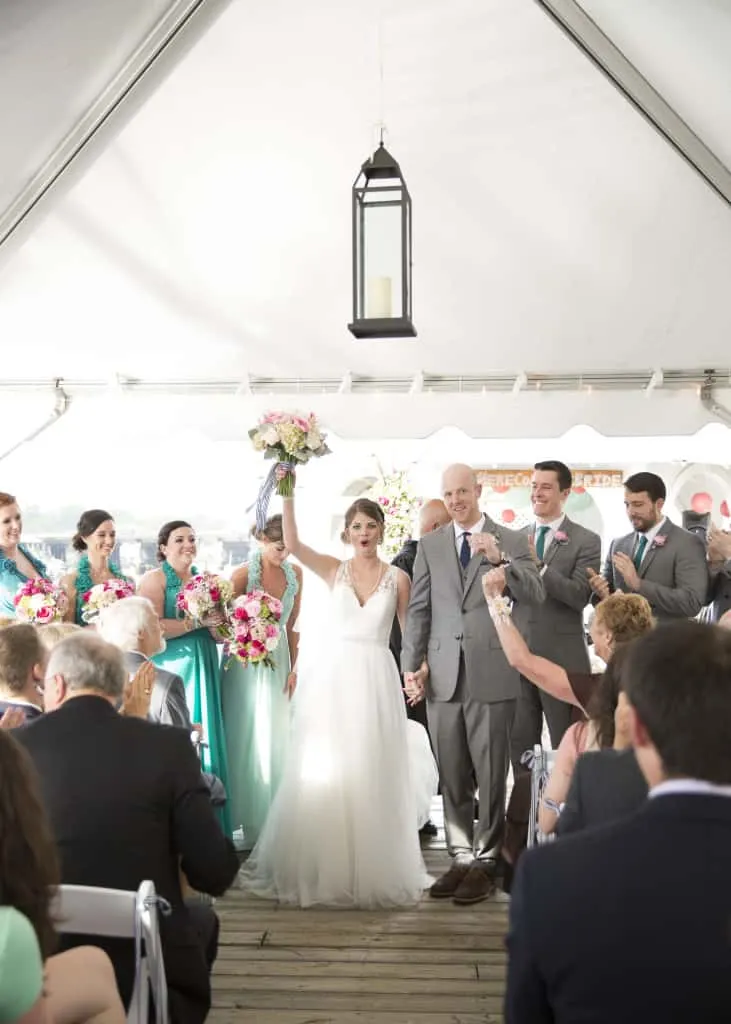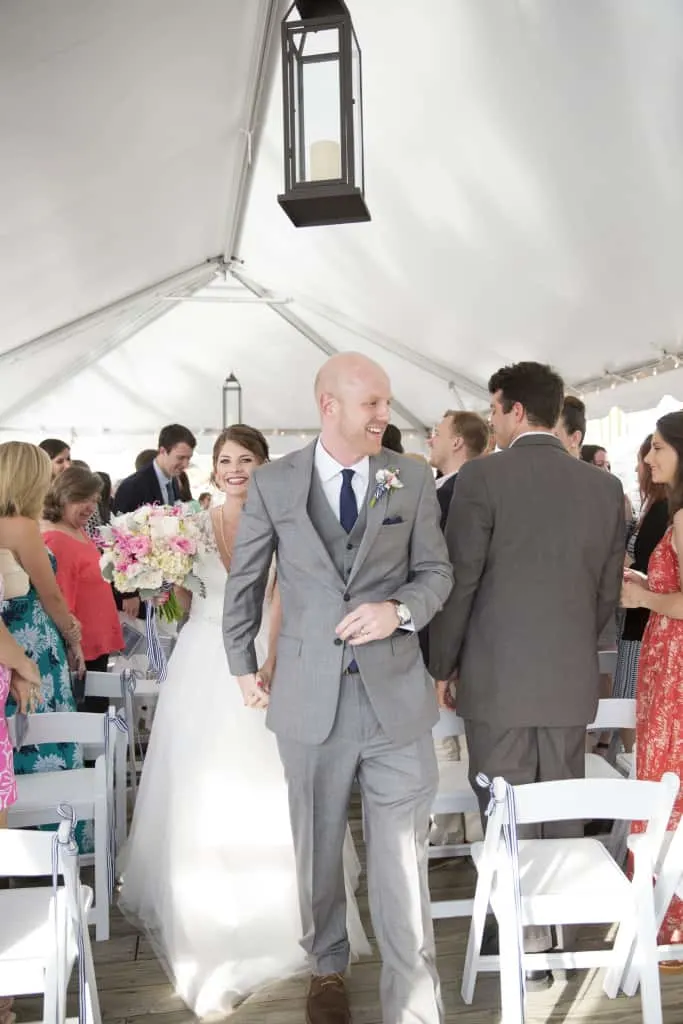 People scooted in their chairs due to the rain, so the aisle was a little squished. Whoops.
It rained so hard, but we didn't let that get us down. It rained for the perfect amount of time. 30 minutes exactly, the entire time of the ceremony. But then it was clear and was beautiful for the rest of the night allowing our pictures, the cocktail hour and the reception be perfect, which you'll learn about next week! The rain was our "worst wedding nightmare" but really, it was kind of cool. No one will forget the experience!
Next up: cocktail hour!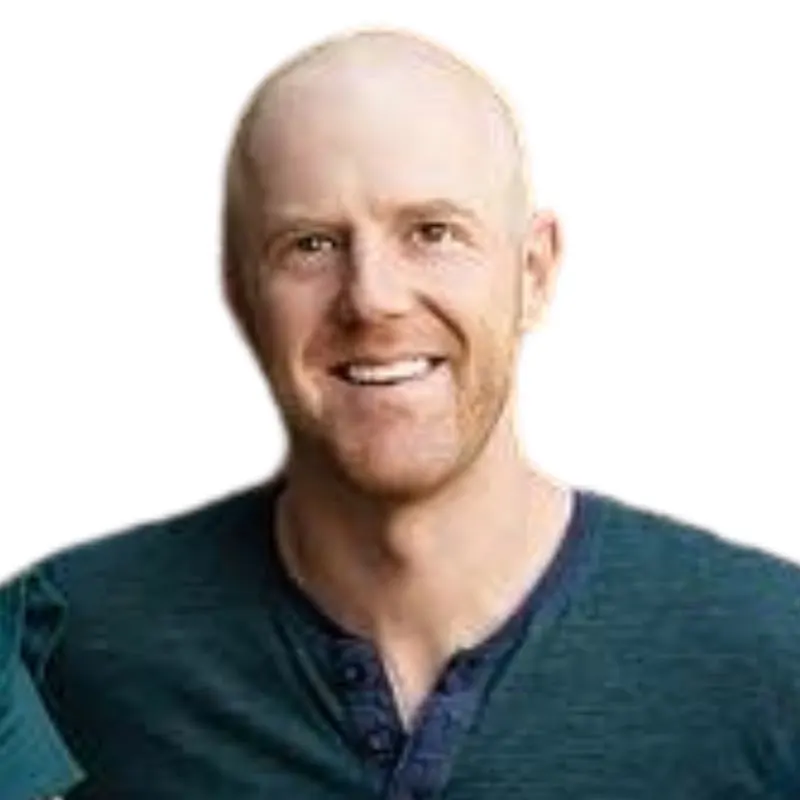 Hey there, I'm Sean, the woodworking enthusiast and builder behind CharlestonCrafted.com! Since 2012, I've been sharing the magic of turning raw materials into beautiful creations. I love teaching others the art and satisfaction of woodworking and DIY. I try to inspire fellow crafters to make something extraordinary out of nothing at all.