All images below by Ava Moore Photography.
I wrote a couple days ago about what my groomsmen and I did on the morning of the wedding and about how suave we looked while getting ready at the hotel. Well, at 4:15 on the dot, our transportation arrived and picked us up to deliver us to the venue.
When we arrived, our wedding coordinator/florist Beth from Wildflowers Inc. was waiting anxiously to pin us all with our boutineers.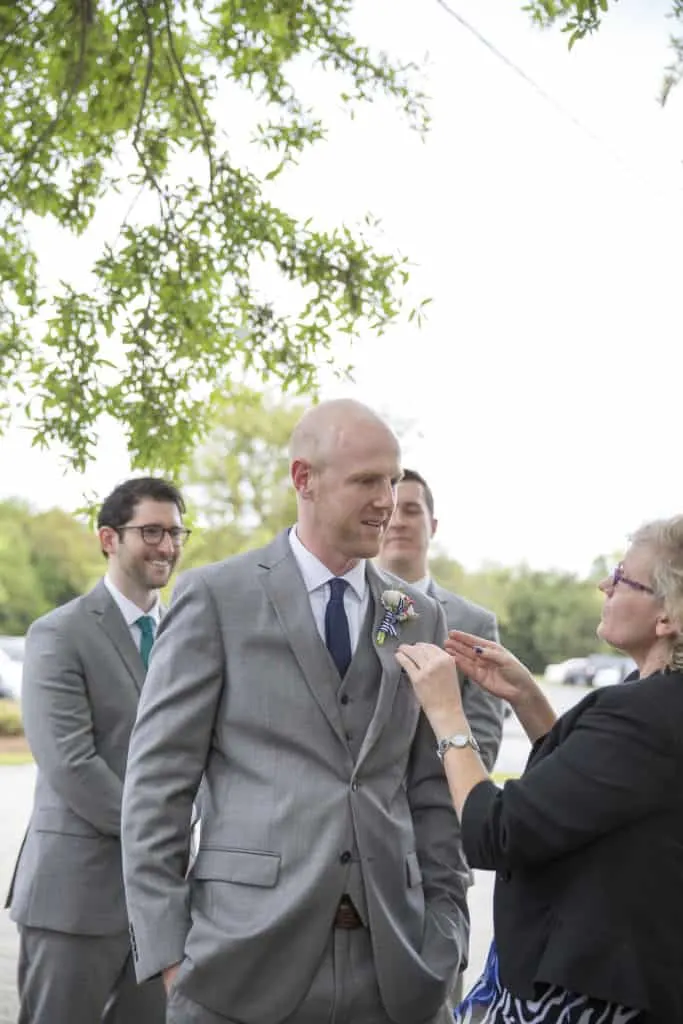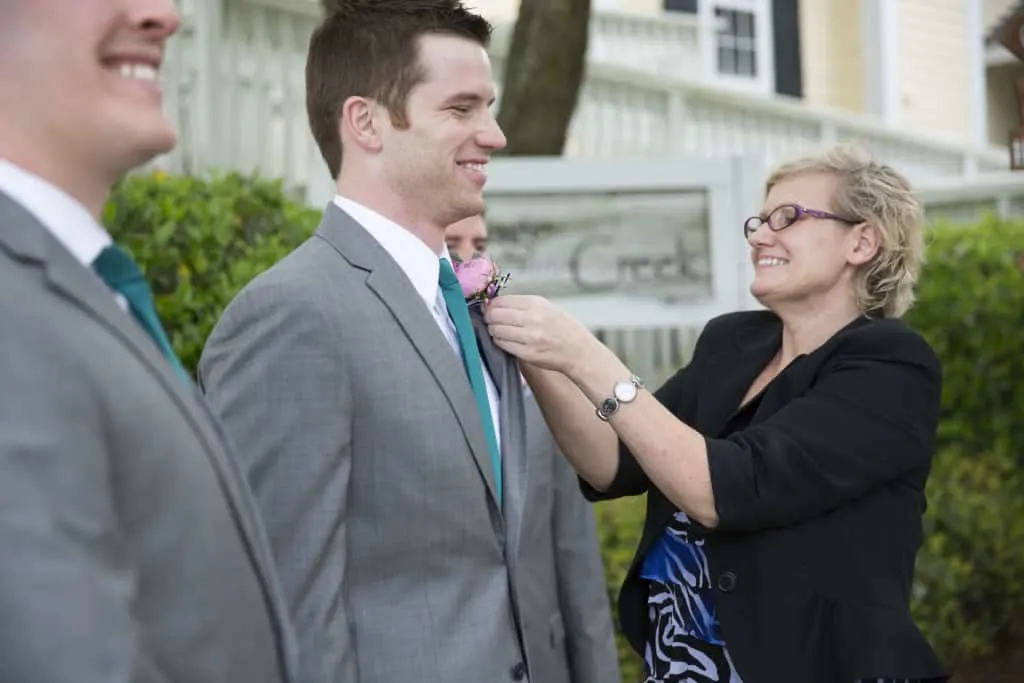 Next, our photographer Nicole from Ava Moore Photography started lining us up for pictures. We started with a few different shots of us all standing and walking together.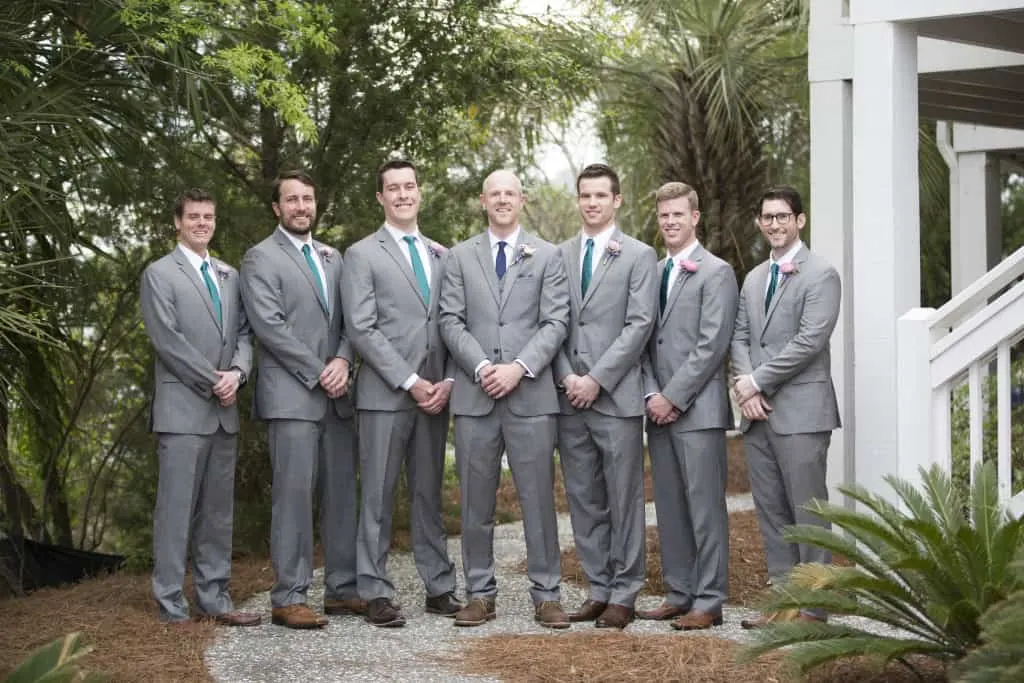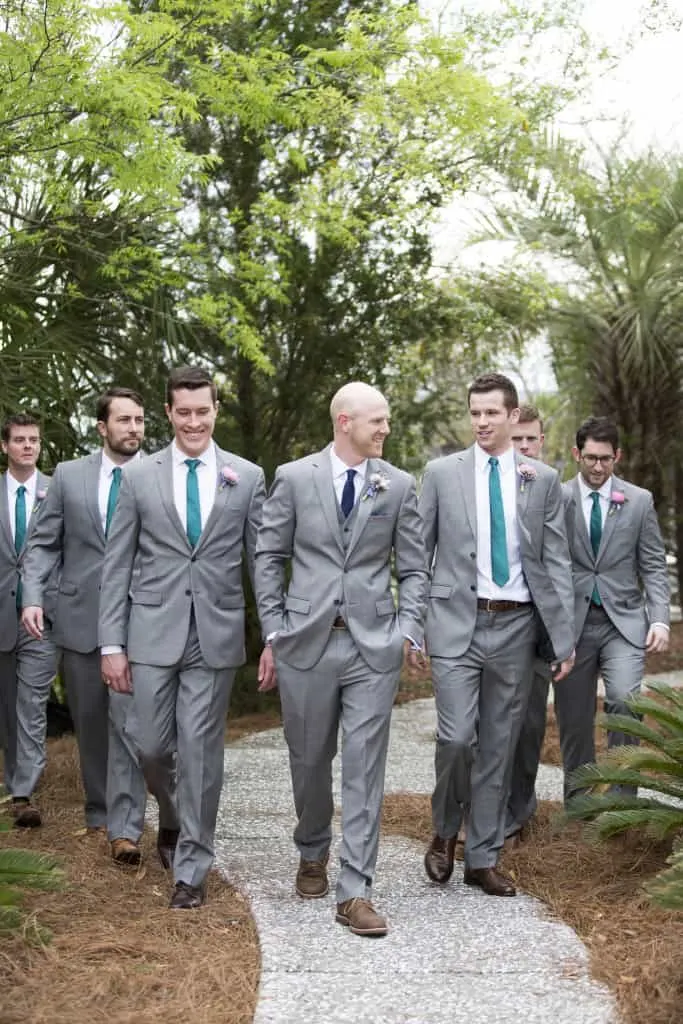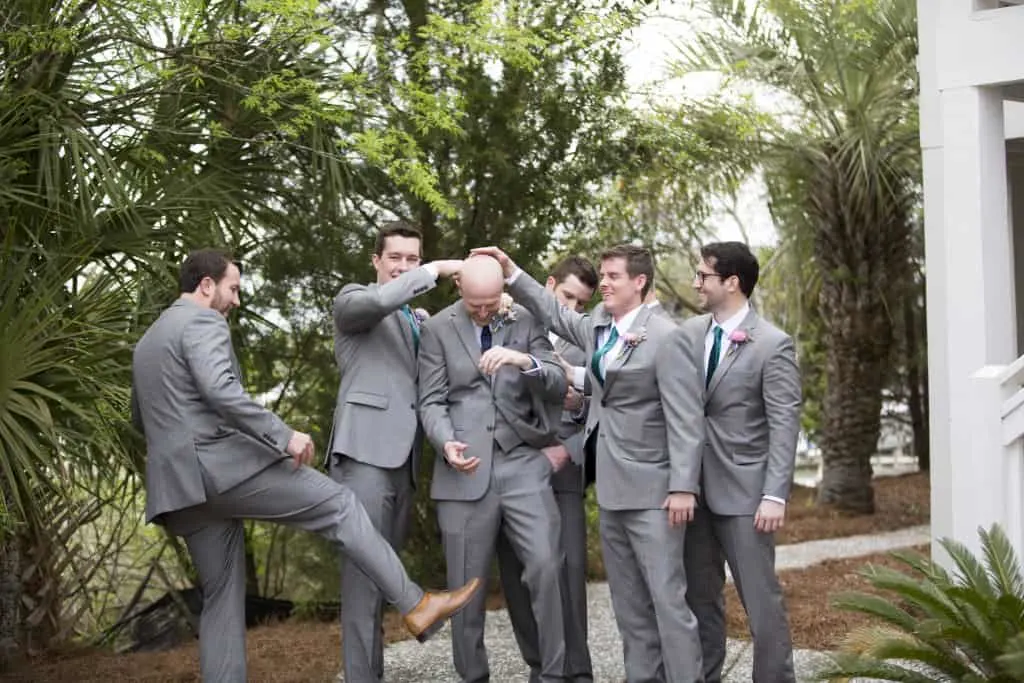 I made sure to get some pictures of the socks that I gave everyone as part of their groomsmen gifts.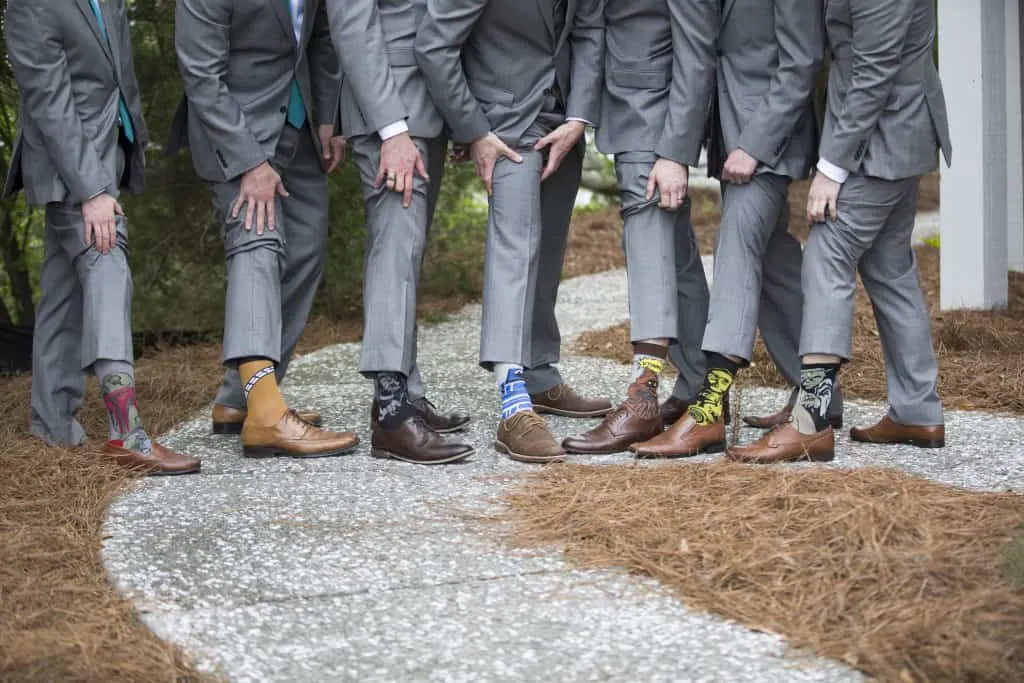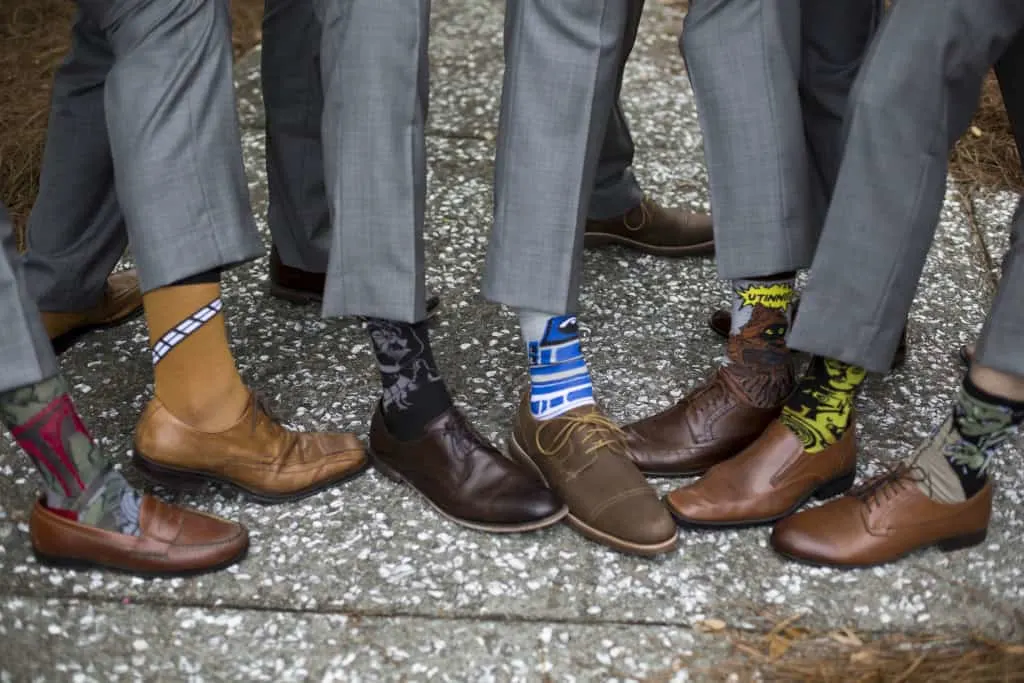 We've gotten a lot of questions about these socks. You can find them on Amazon. They are (left to right): Boba Fett, Chewbacca, Darth Vader, R2-D2, Jawa, C-3PO, Yoda. The guys loved them!
Then, we did formal and silly pictures of each of me with each of the groomsmen. This was their chance to come up with something fun to do. I told them all to come up with something. VOTE BELOW in the comments on who you think picked out the best silly photo.
These pictures turned out great. I was really happy with them. As I've said before, having all of my best friends around me all day on the day of the wedding made everything super easy and not nerve-wracking at all. I was ready for it. After the pictures, I opened my present from Morgan, which you'll see later on, and then I went down into the basement to wait for the ceremony. Oh boy, it's almost here.