All images below by Ava Moore Photography.
Immediately after the ceremony, we dispersed to take bridal party photos. I wanted to get them over with quickly so they could enjoy the cocktail hour. We got them done in 15 minutes! We took some pictures in front of the venue and some on the rooftop of our venue, Cottage on the Creek.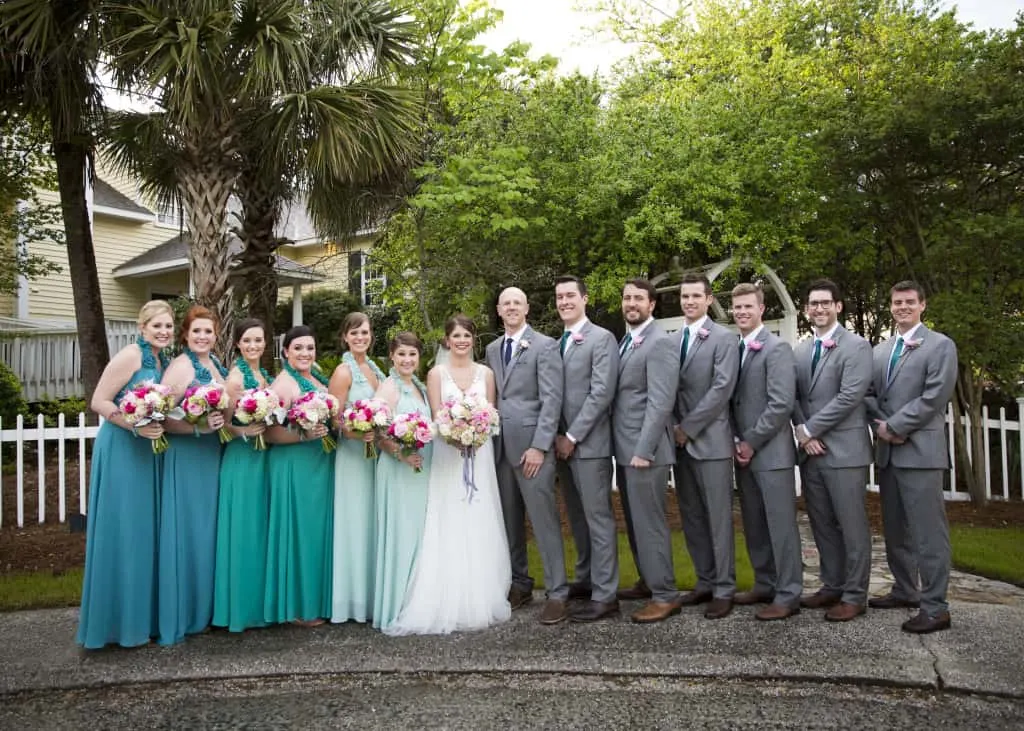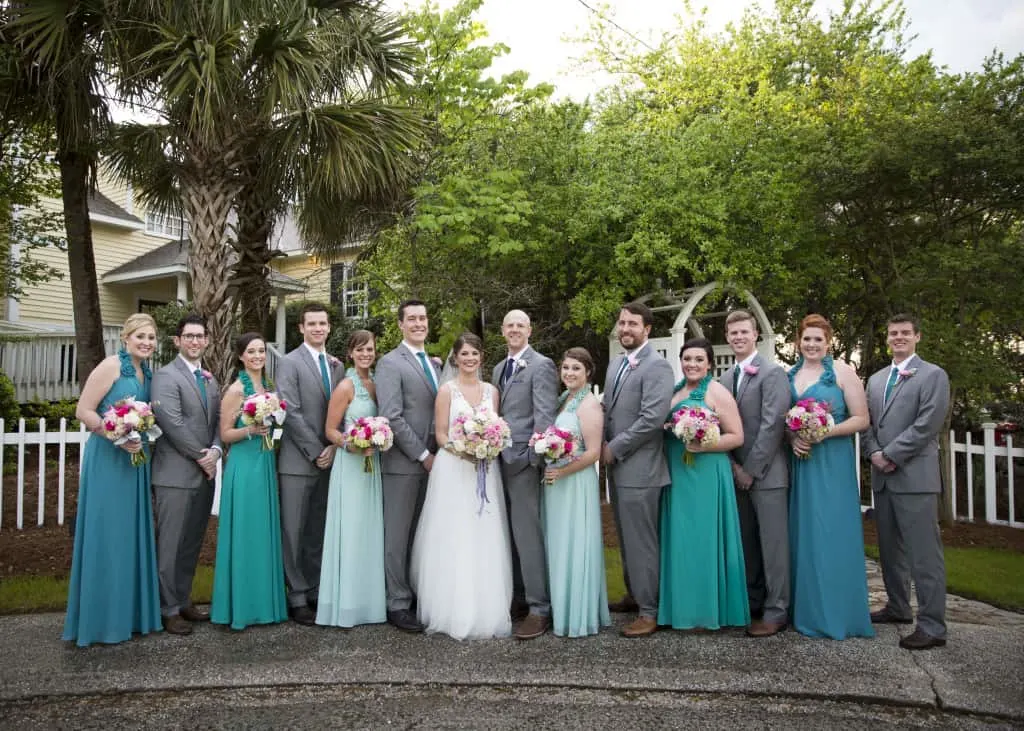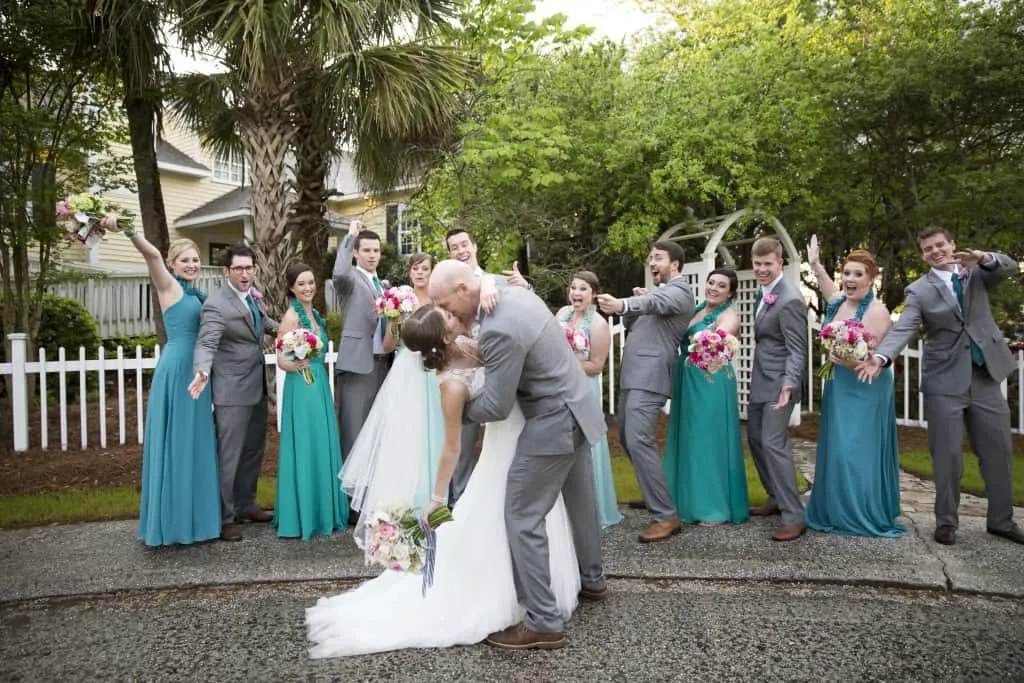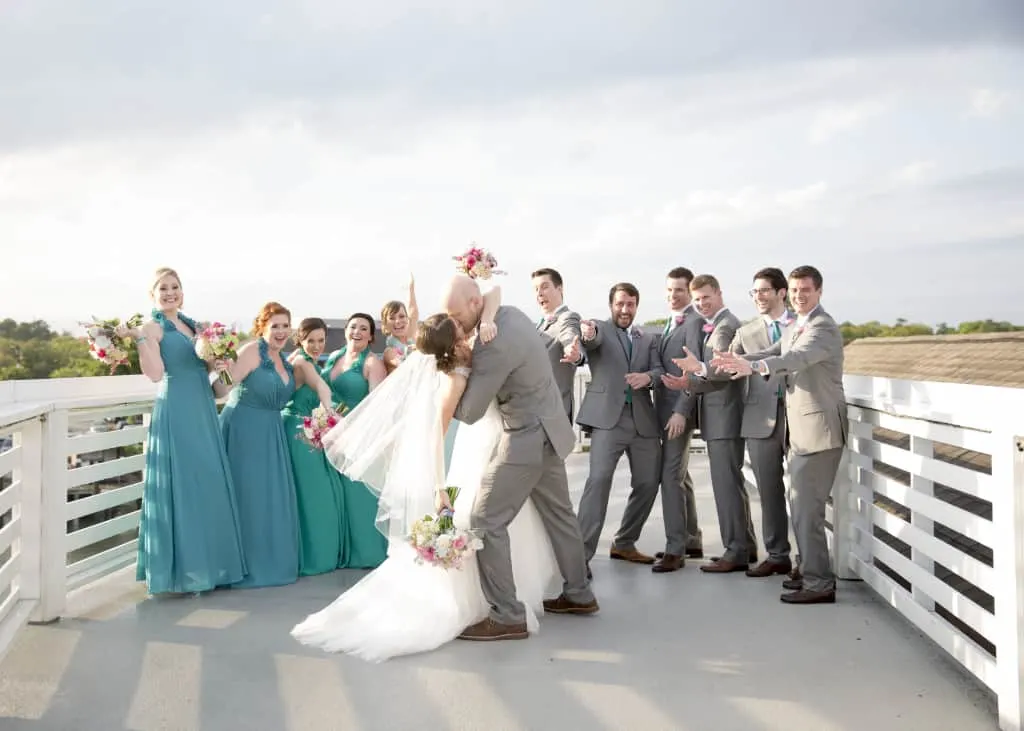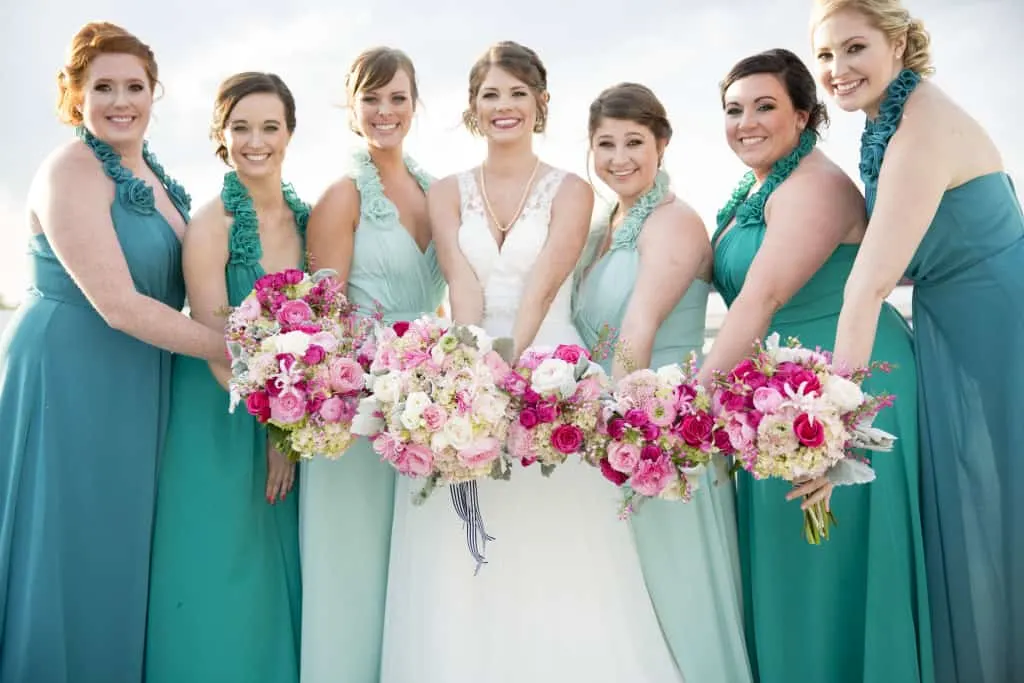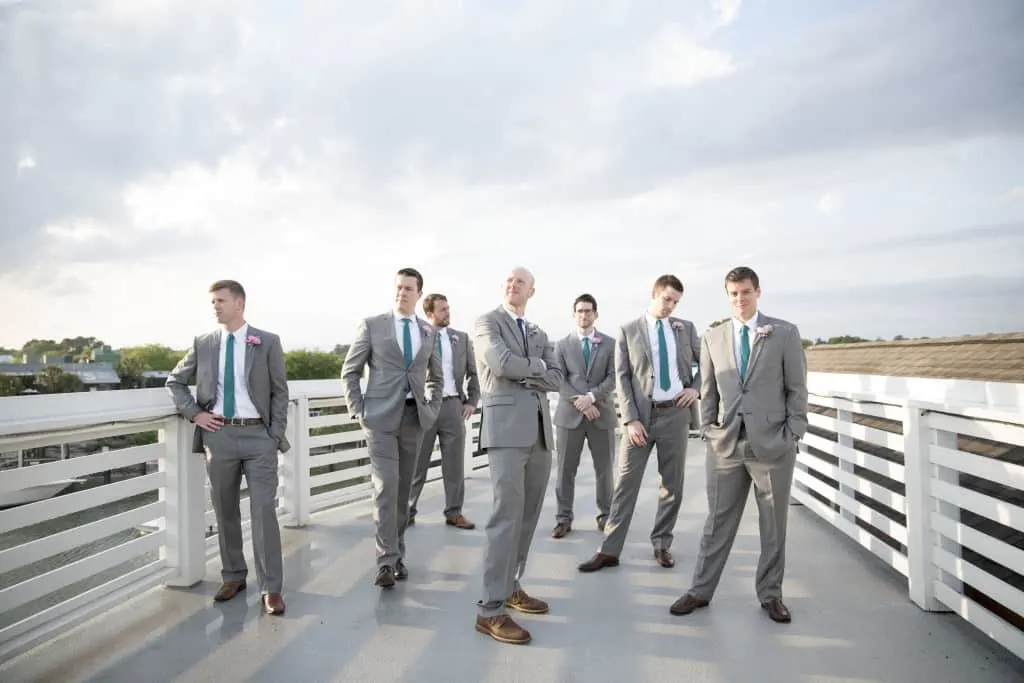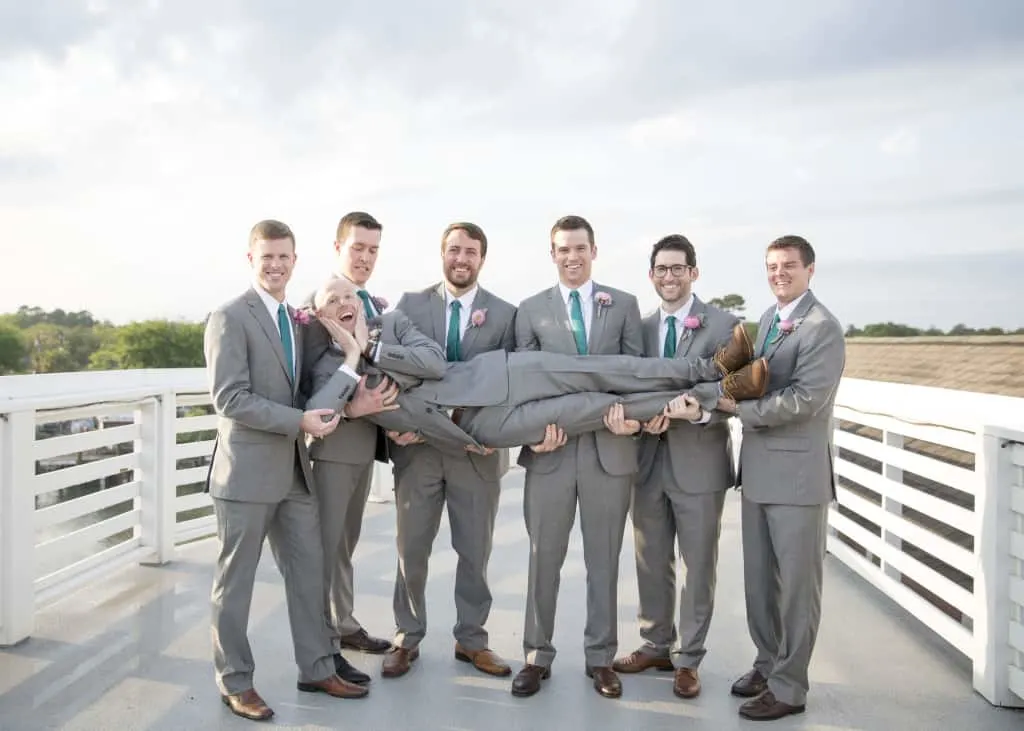 As you can see, we did a lot of combinations of formal and silly. We've told you how we didn't really want our wedding to be stuffy and formal, so we didn't want our pictures to look stuffy and formal either. We wanted to hang pictures on our walls that were fun and showed a true reflection of us and our friends. Everything was so great and the pictures turned out wonderful. It was incredible to share these special moments with our closest friends.