I've been a groomsmen for two of my friends before, so I knew the standard protocol for a groomsmen gift- anything with a monogram. In the past, I received a monogrammed flask and a monogrammed cigar cutter. Both of those guys are in my wedding, so I had to go a different route. When searching around, I found these engraved football glasses that I thought would be perfect for them.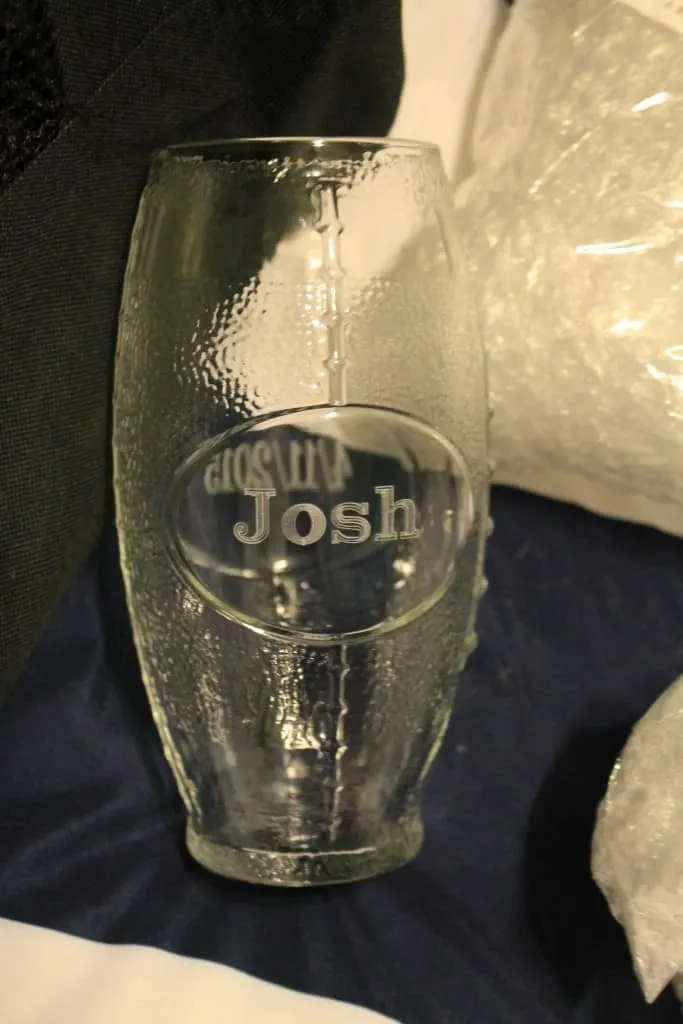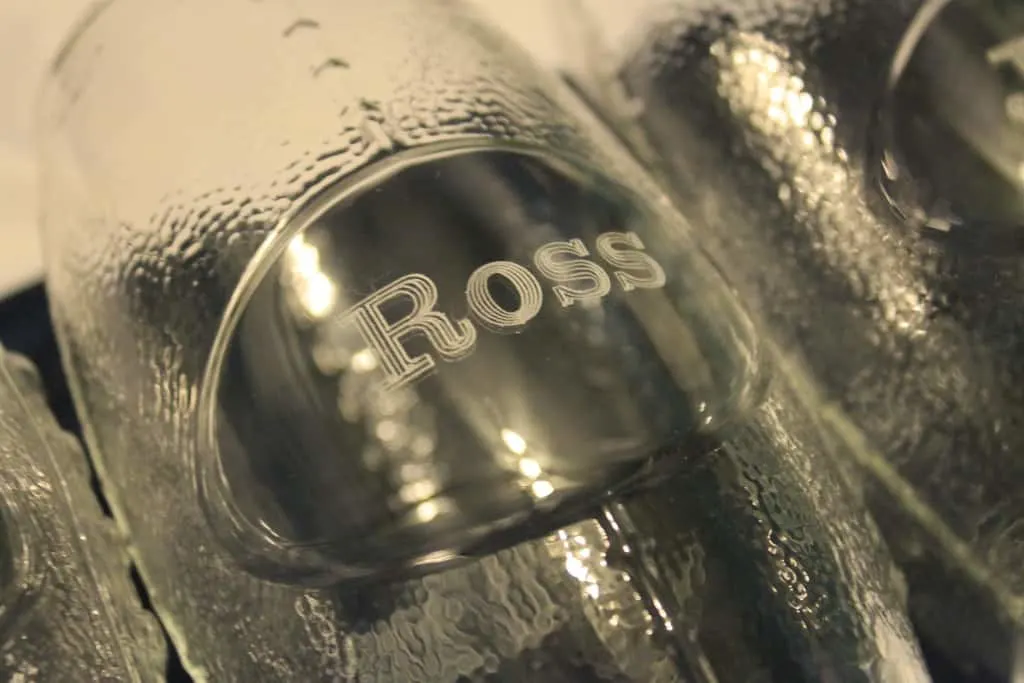 I thought these glasses would be awesome. I bought them planning to give them to my guys before the welcome party so that they could use them that night and we could all take a picture with them. We'll be filling glasses from a keg, so this would set them apart from the other guests at the welcome party. Of course I had to get one for myself!
But I didn't want to JUST give them the glasses. I wanted to give my guys the ties they would be wearing for the wedding as well, since we wanted the colors to match the bridesmaids' dresses. So, I decided to stuff them in there.
Finally, I wanted to do something funny for the wedding that would subtly incorporate one of my deep passions- STAR WARS. So I decided that as a surprise gift, I would buy each of my groomsmen a pair of Star Wars themed socks with a different character from the movies.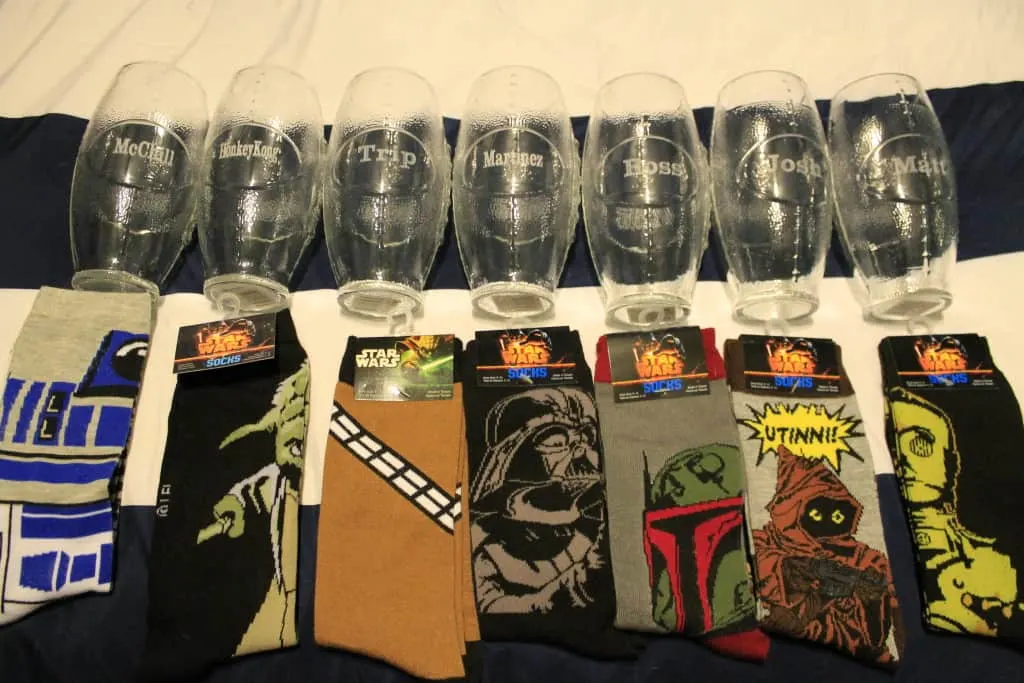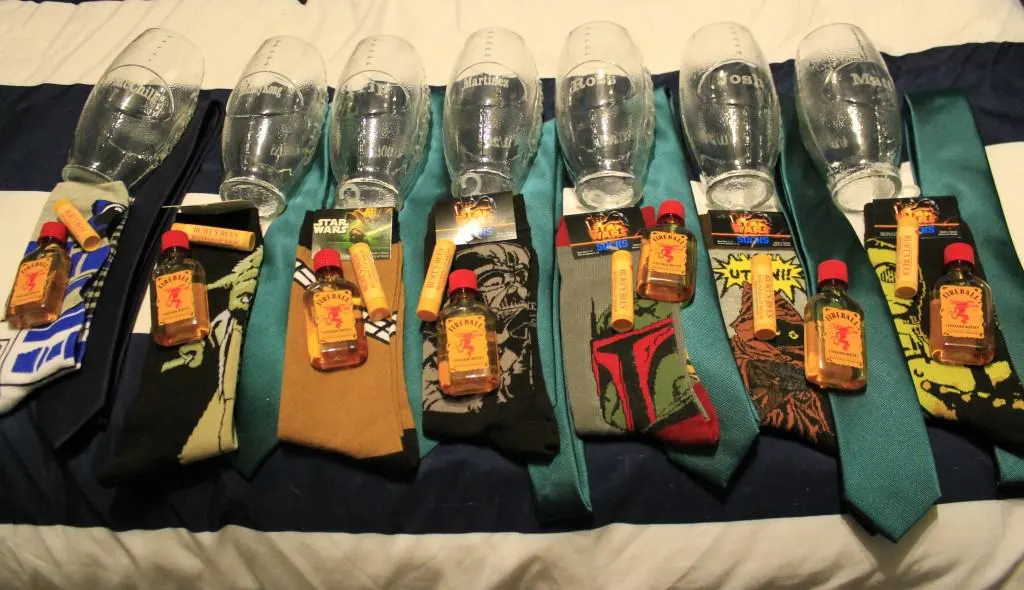 We've gotten a lot of questions about these socks. You can find them on Amazon. They are (left to right): Boba Fett, Chewbacca, Darth Vader, R2-D2, Jawa, C-3PO, Yoda. The guys loved them!
I stuffed everything together and tossed in a mini-bottle of Fireball and a Burt's Bees too, just to jazz it up.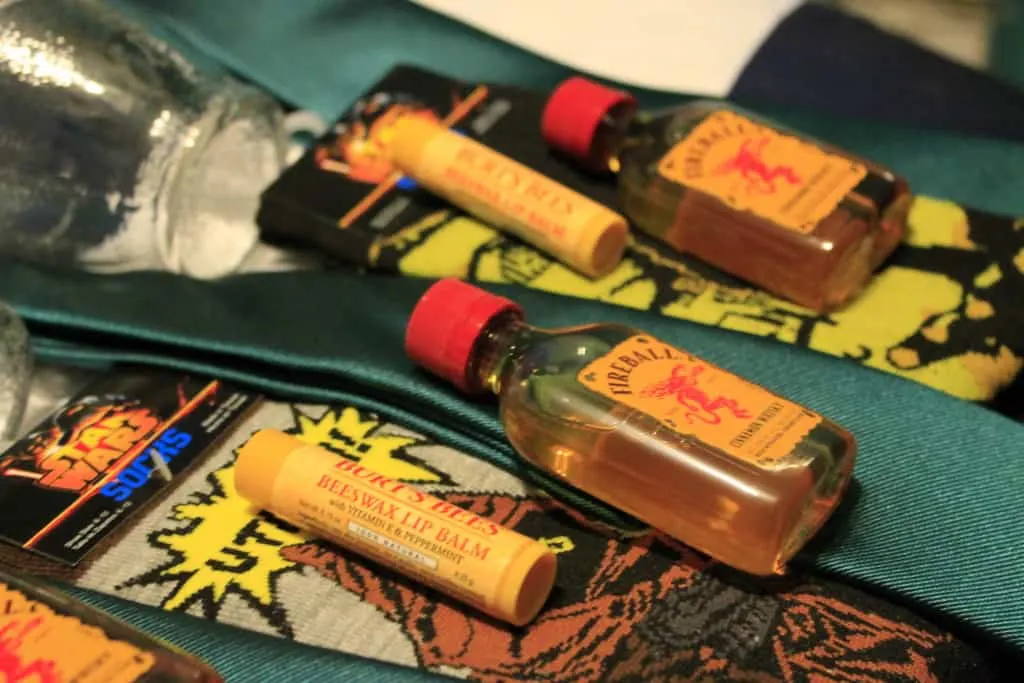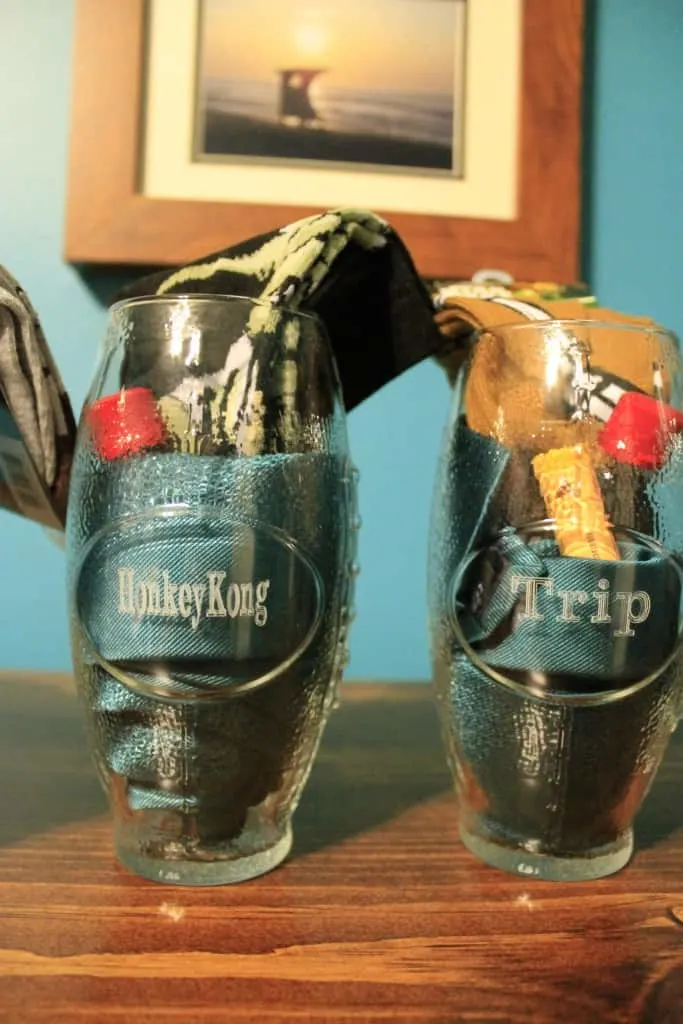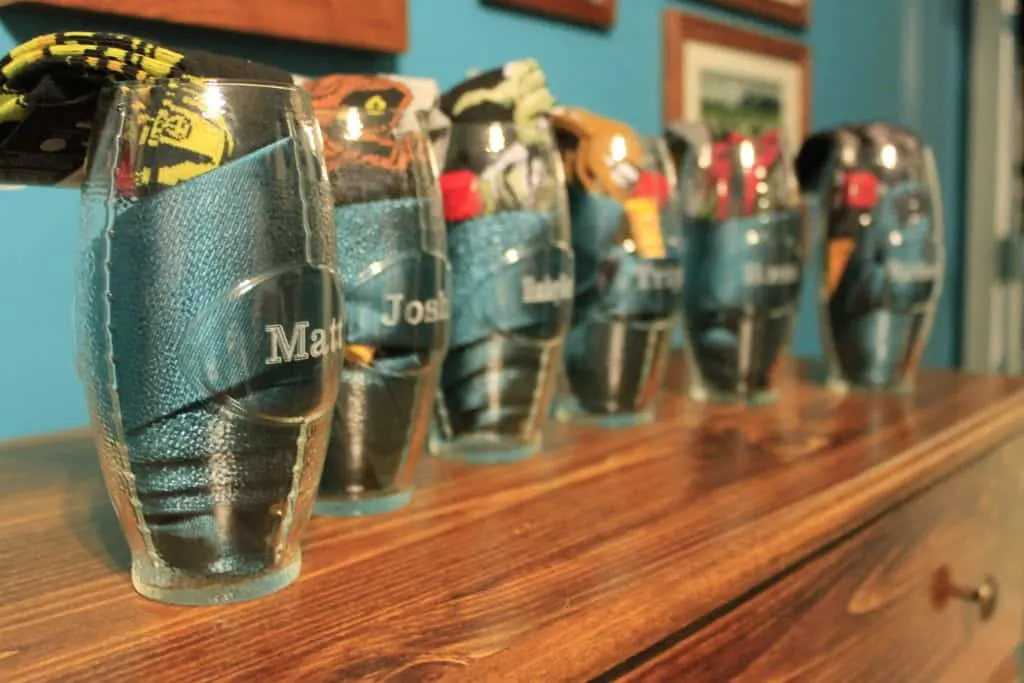 By the time you've read this, they will have all been surprised by the socks and geeked out real hard and we'll have worn them in our wedding. I have a couple of special pictures I want to take of us wearing the socks, so you'll get to see all those and how we look in our ties when we get to the wedding recaps!
What do you think of my Star Wars incorporation?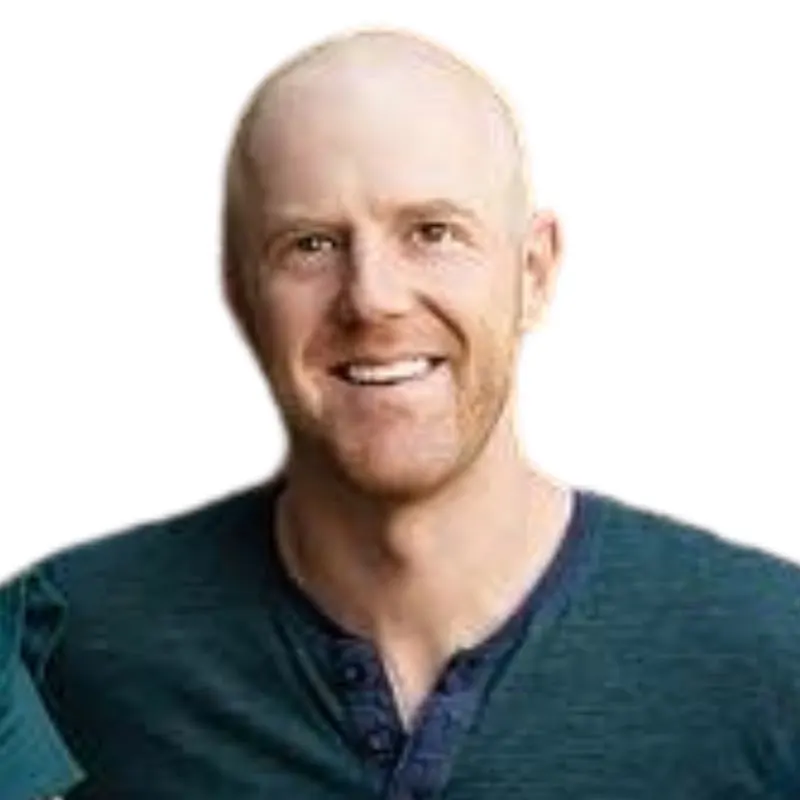 Hey there, I'm Sean, the woodworking enthusiast and builder behind CharlestonCrafted.com! Since 2012, I've been sharing the magic of turning raw materials into beautiful creations. I love teaching others the art and satisfaction of woodworking and DIY. I try to inspire fellow crafters to make something extraordinary out of nothing at all.