On Thursday we woke up in Varenna, on the banks of Lake Como. We had pastries and coffee at a small cafe on the town square. Then we headed out to catch the ferry across the Lake. We bought an all day unlimited ferry pass for 15 Euro each, which was a great buy. You got your money's worth on 4 rides, but it was worth it just to not have to wait in the lines – the ferries come and go quickly and don't wait on you to buy tickets!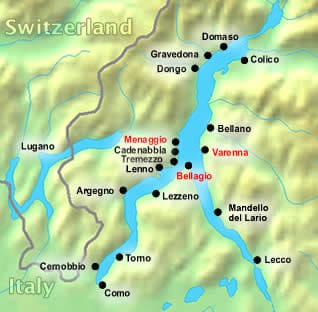 First, we headed across the lake to Menaggio. It was a much more bustling town than Varenna, but it was still a small town. We didn't have a plan, but we saw a sign with a map up to a trail, so we headed in that direction. It ended up being a paved walking trail that went through a tunnel. We walked for about an hour before deciding to turn around and head back to the dock. Where we turned around ended up being a trail map sign at a road crossing, and showed many places to go see. We had other towns to see that day, so we decided to turn around, but we definitely could have spent a full day hiking Menaggio!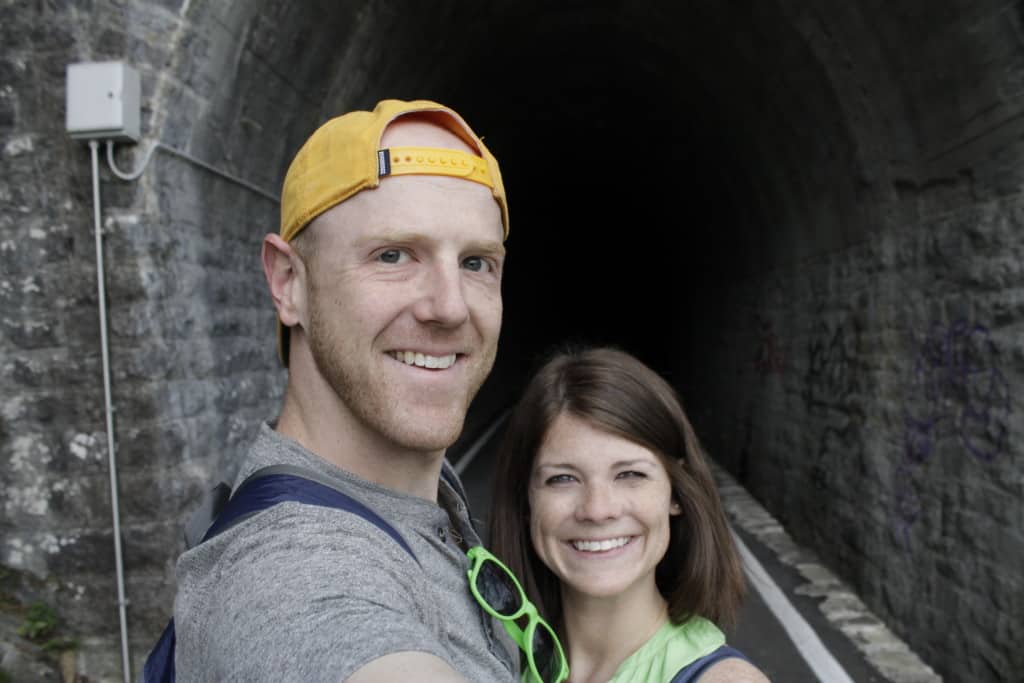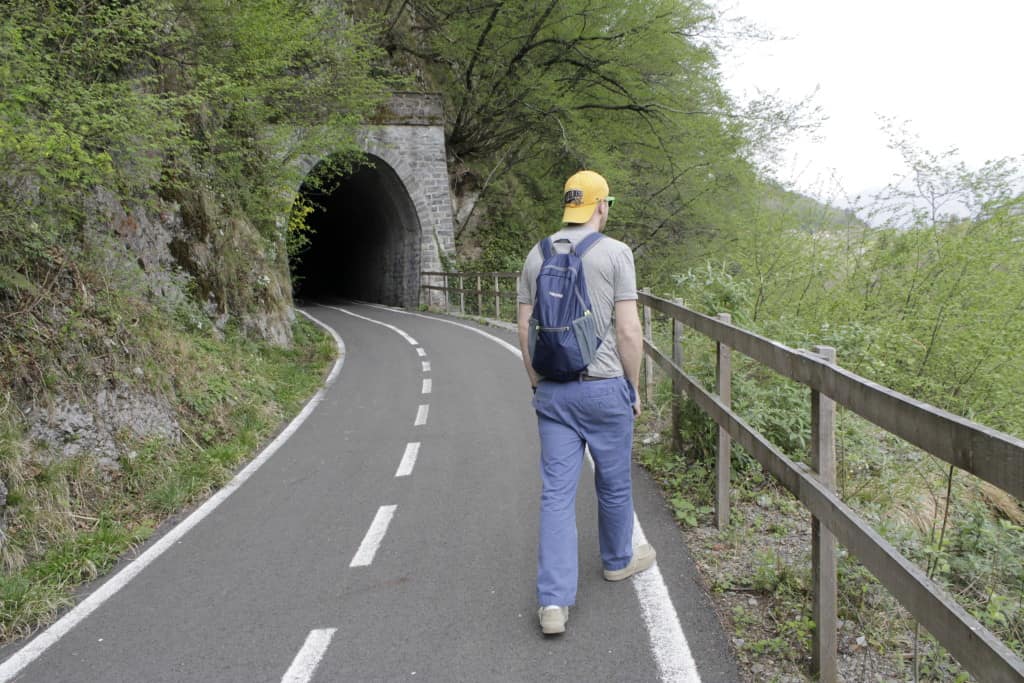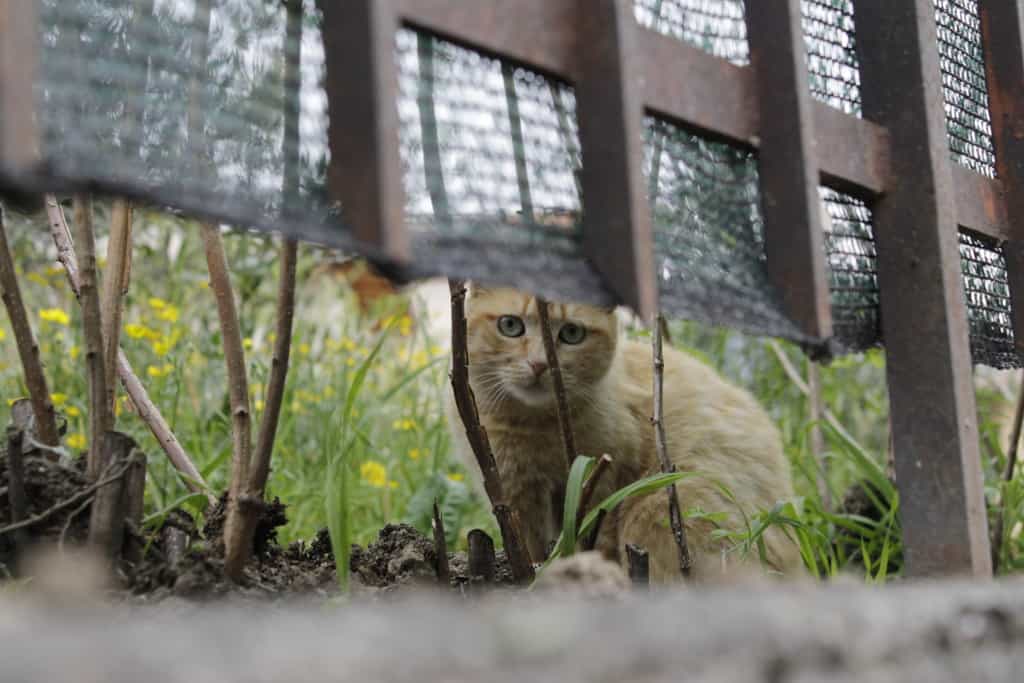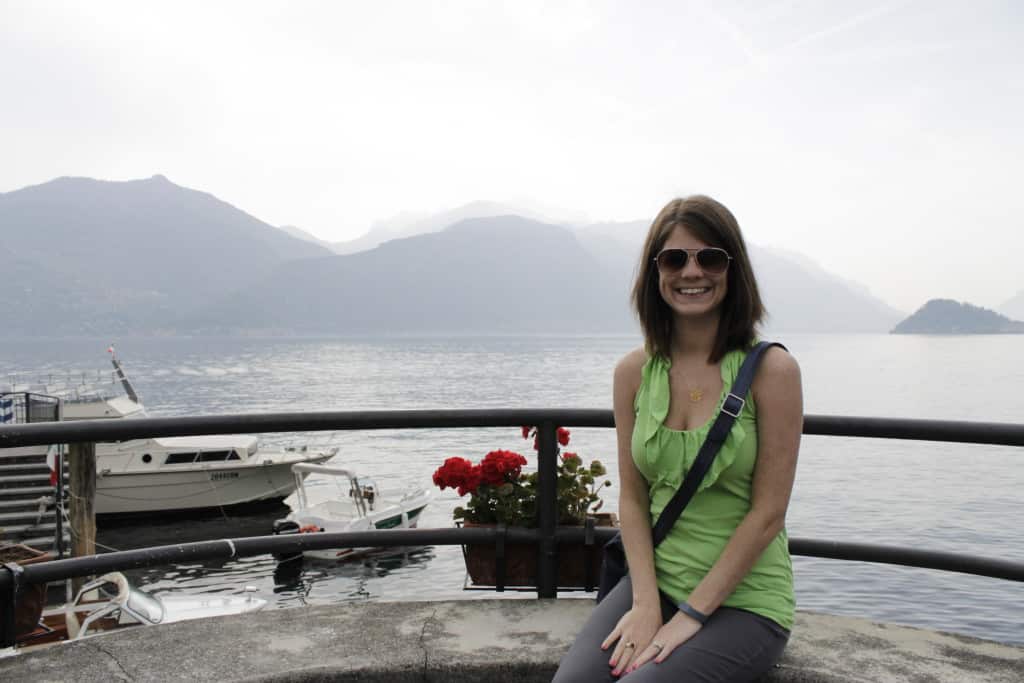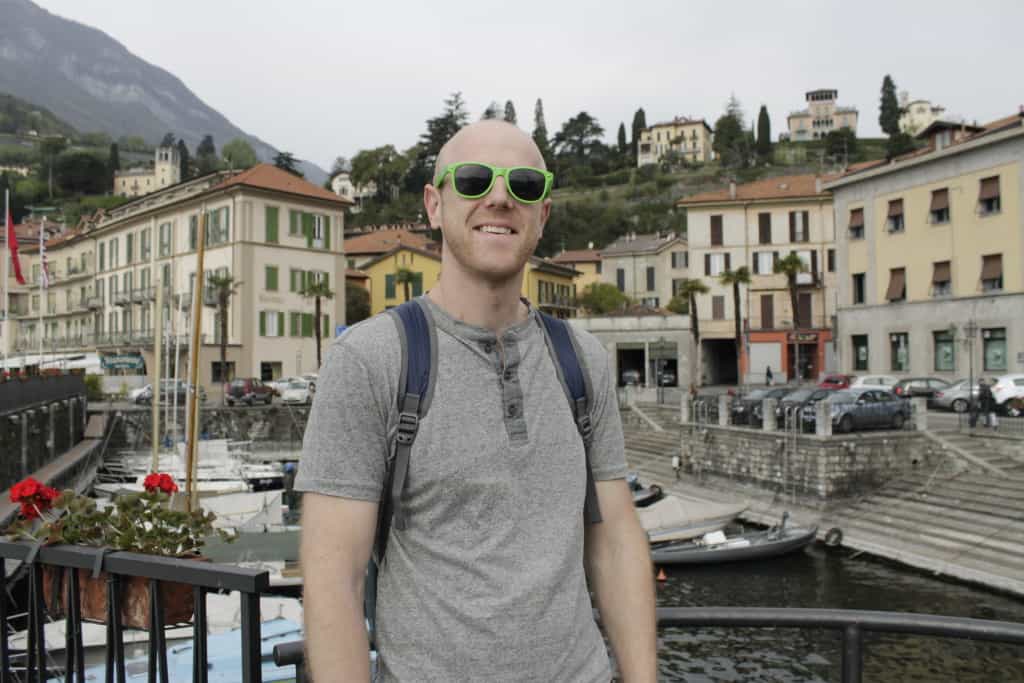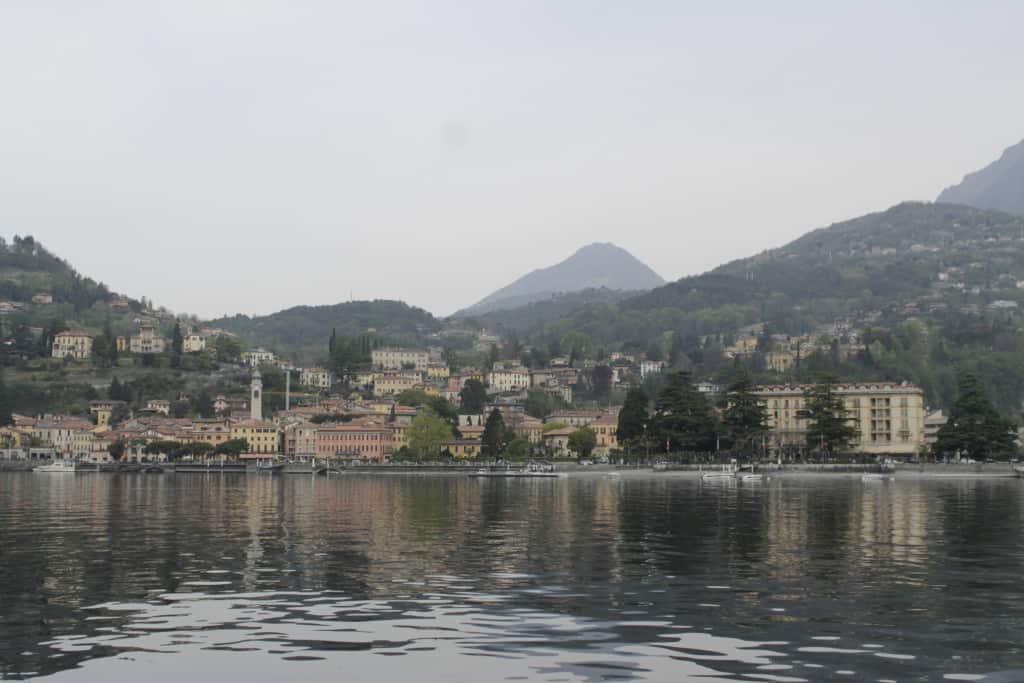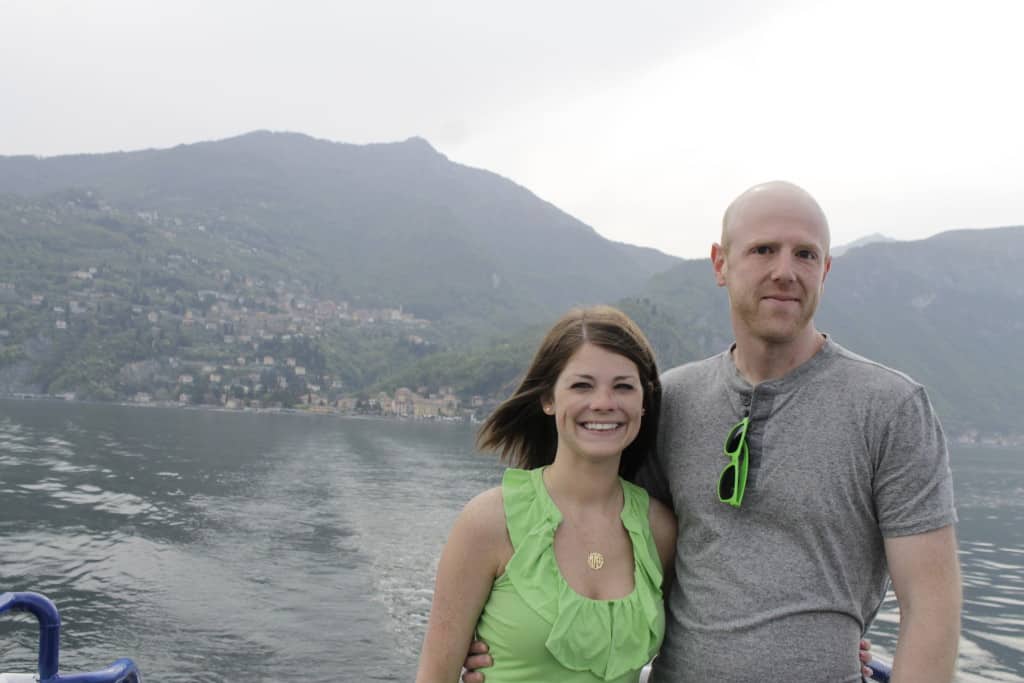 Next, we hopped the ferry to Bellagio. Bellagio was the largest town and was a bit more touristy than the other towns. We grabbed some pizza and wine and then walked around. It was on the point of the lake and so it was surrounded by water on both sides. It was really beautiful. Sadly, there was no casino to match the hotel in Las Vegas, but we did see the hotel that they must have mirrored the one in Vegas after.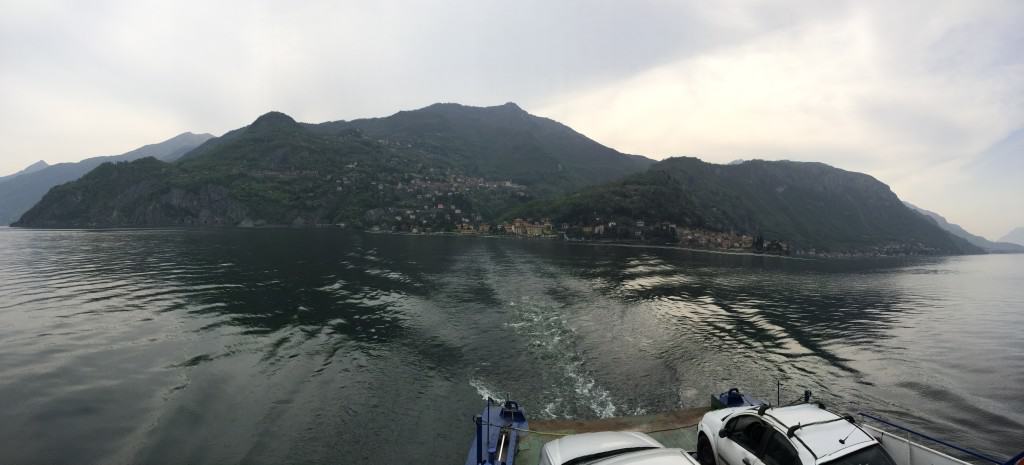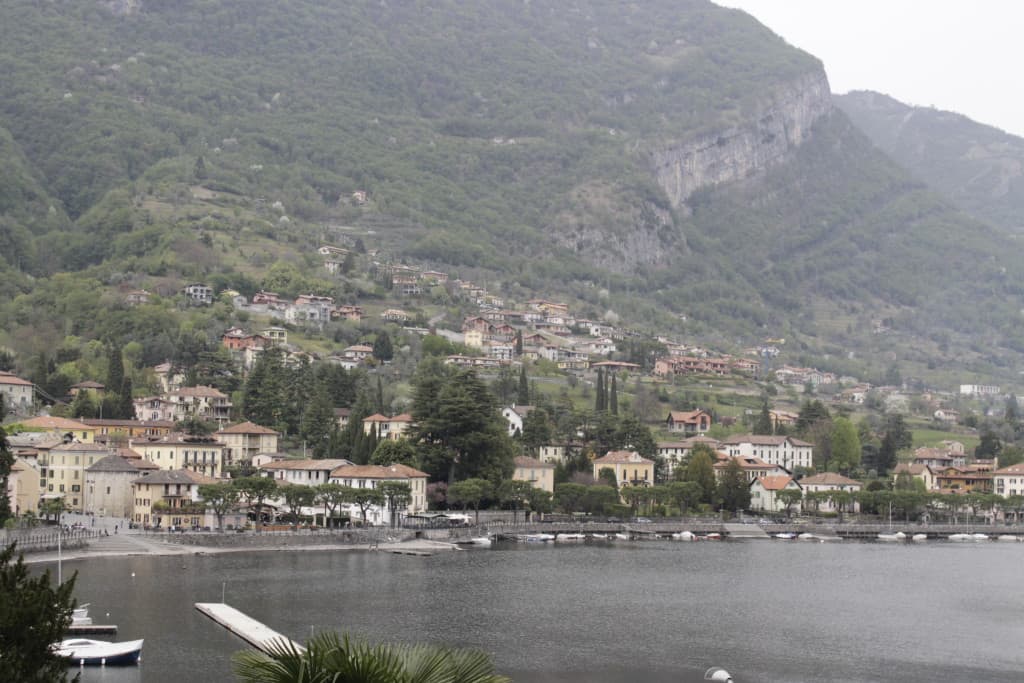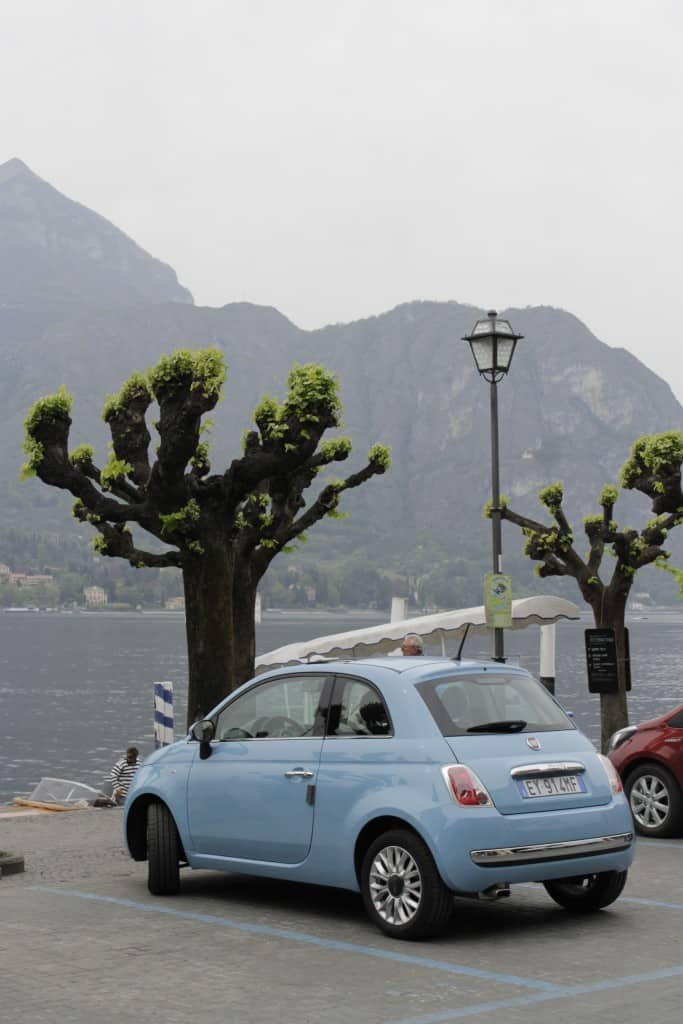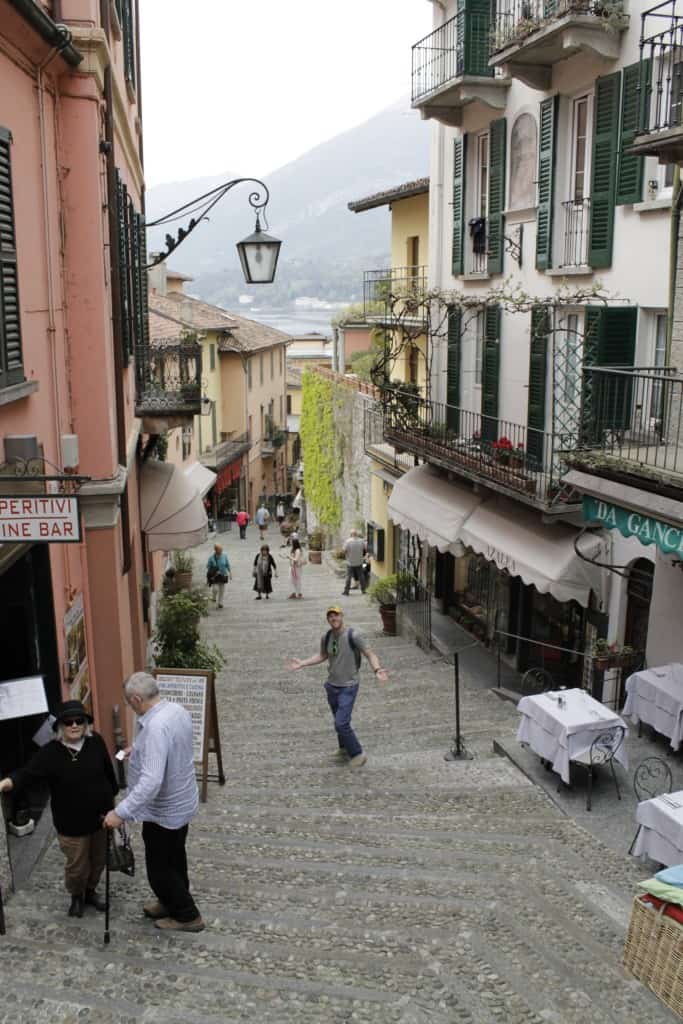 Next, we hopped the ferry to Lenno. That was the furthest town that our ferry went to and it took about 20 minutes from Bellagio. We walked about 20 minutes, some of it very steep, from the ferry station to Villa del Balbianello. This was where Star Wars: Episode II and James Bond's Casino Royale filmed scenes. It's an old mansion that was donated to become a public park. We purchased tickets to tour the gardens, though there was a second ticket to tour the villa as well. We spent about an hour looking at the gardens, views, and flowers.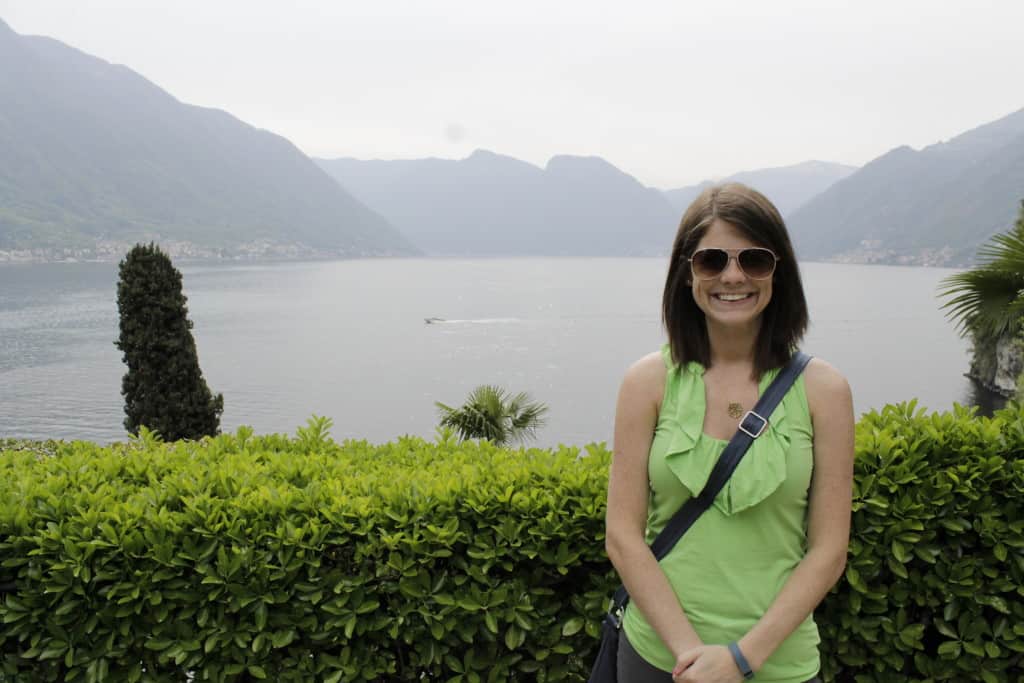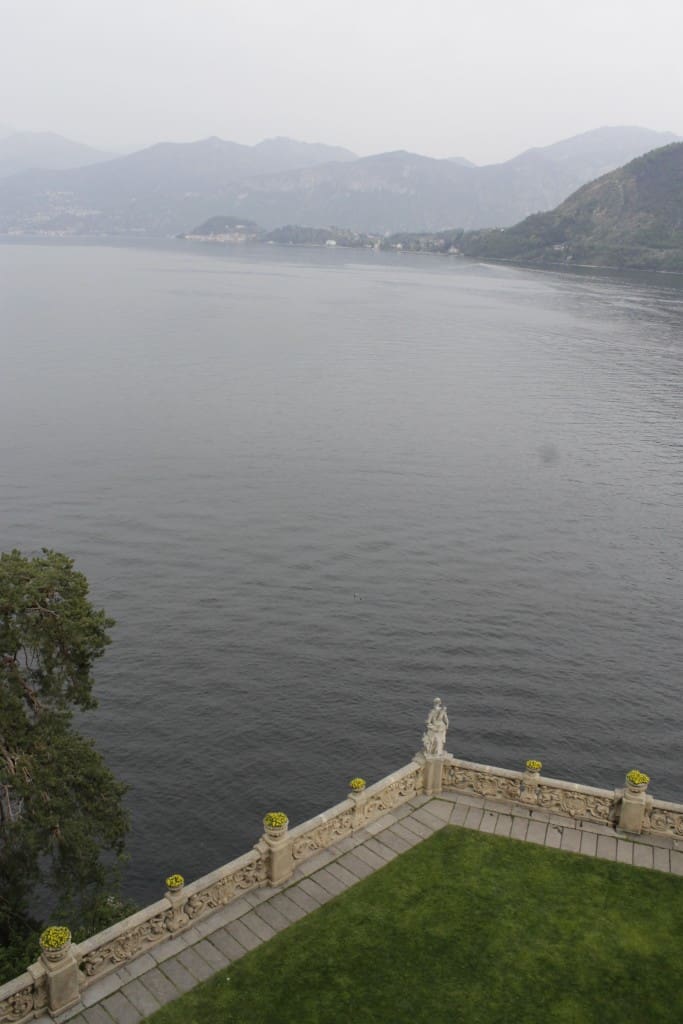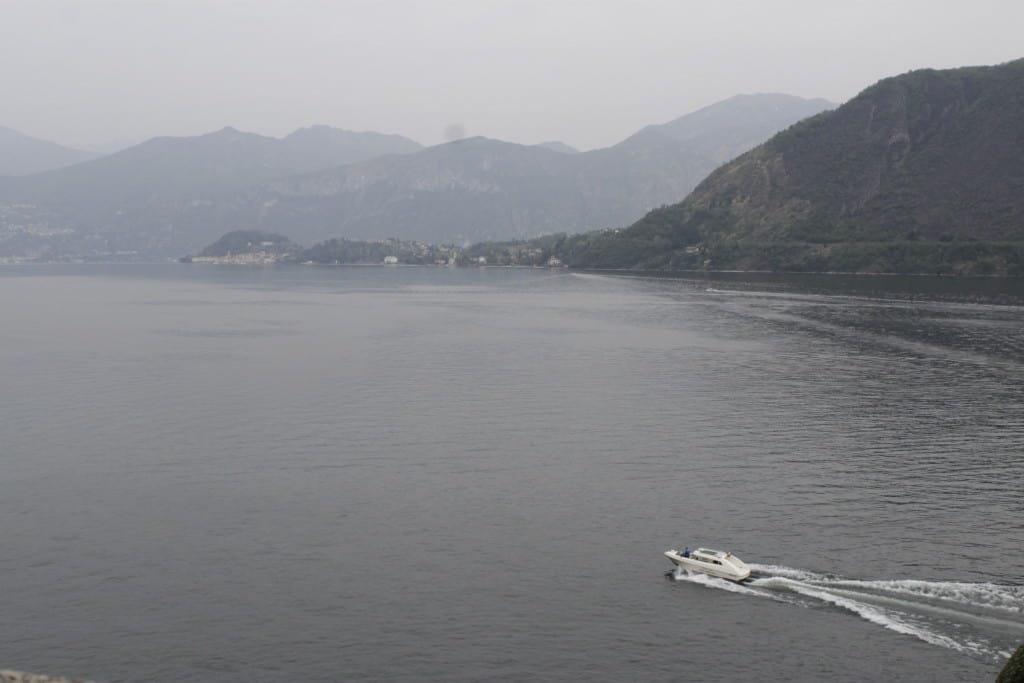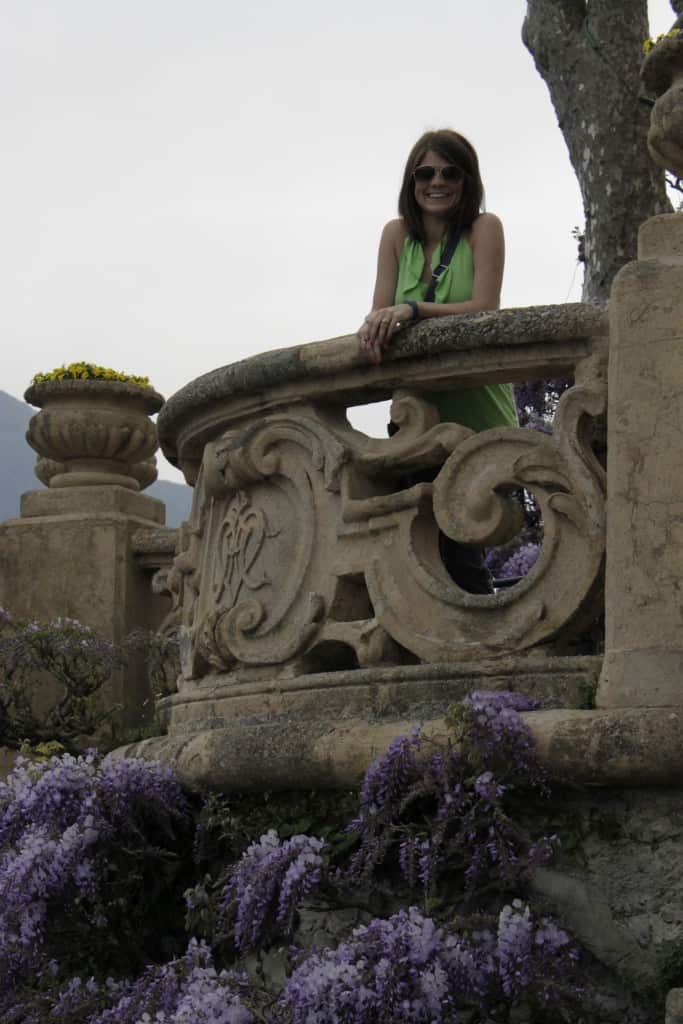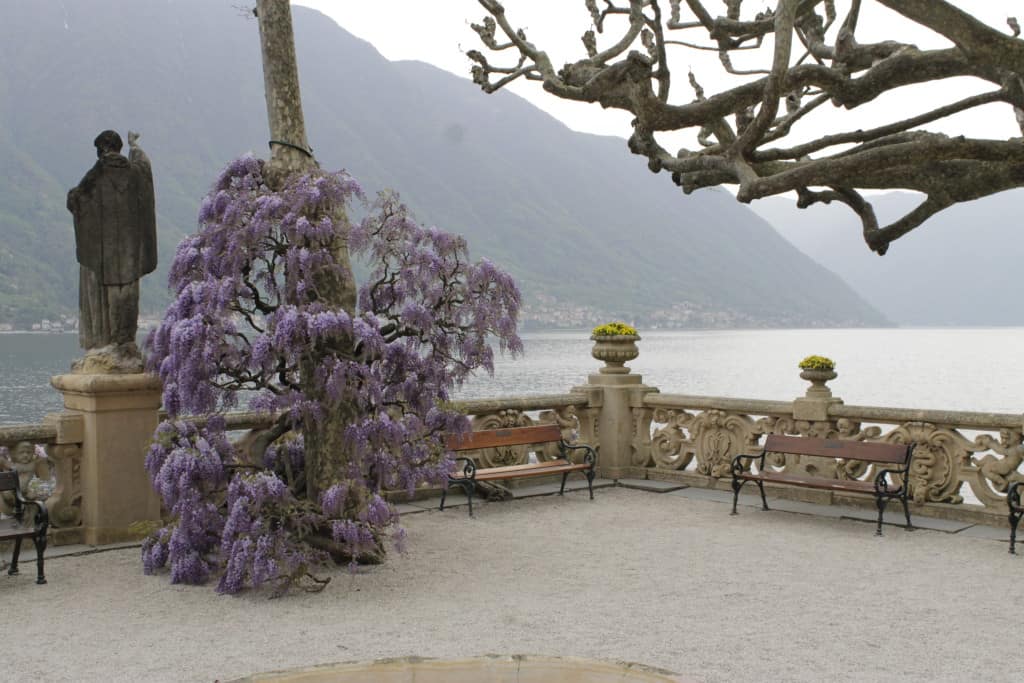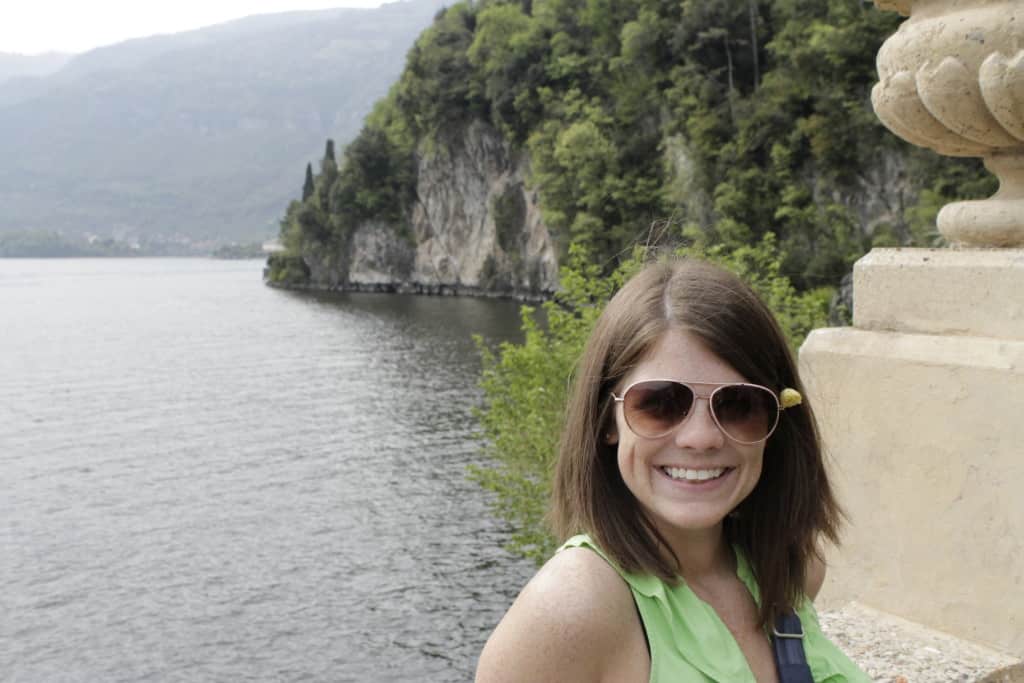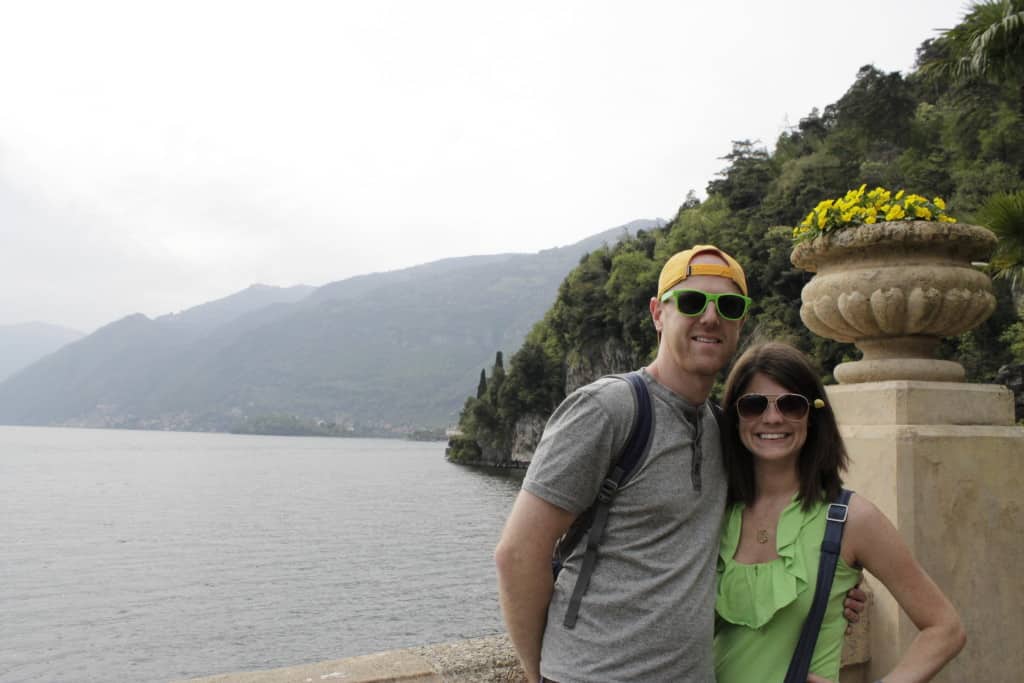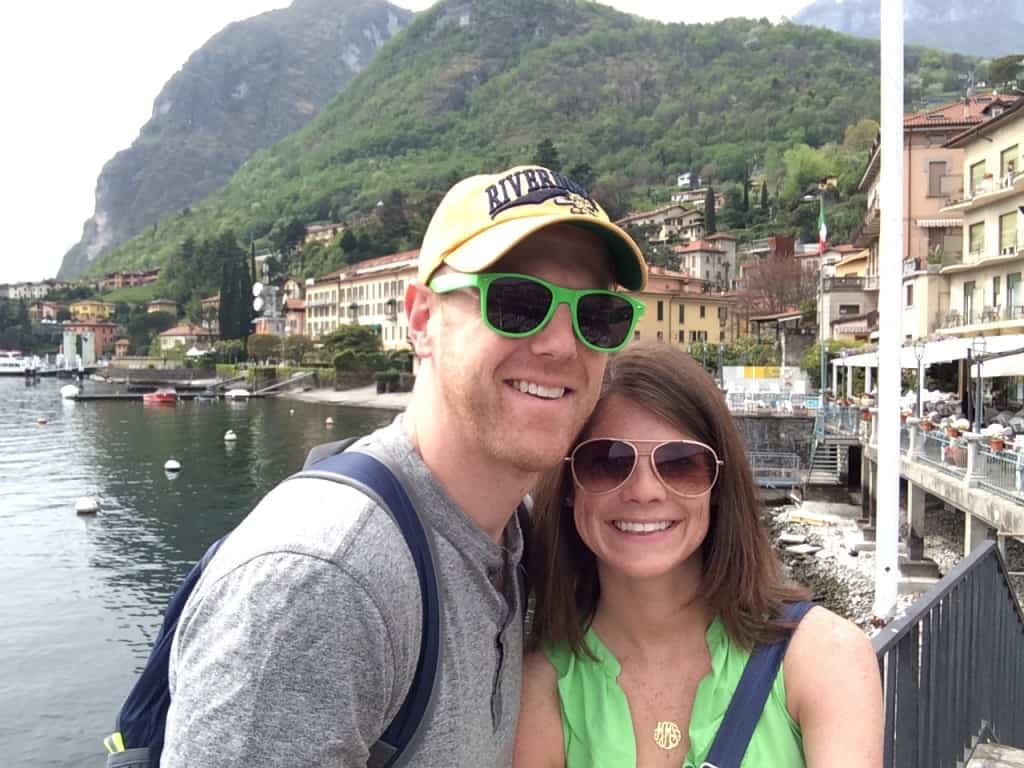 On our way back to the ferry, we stopped on a beach to skip stones. Suddenly, we realized that we were about to miss the boat, and had to sprint to catch it! I was really glad that we didn't have to buy tickets or we would have missed it, and the next boat wasn't for an hour.
We headed back to Varenna and picked up a few souvenirs before headed back to the apartment to drop off our bags. We had dinner at the Nilus Bar, right next to where we had dinner the night before. We had wine and pesto spaghetti and bruchetta – it was delicious.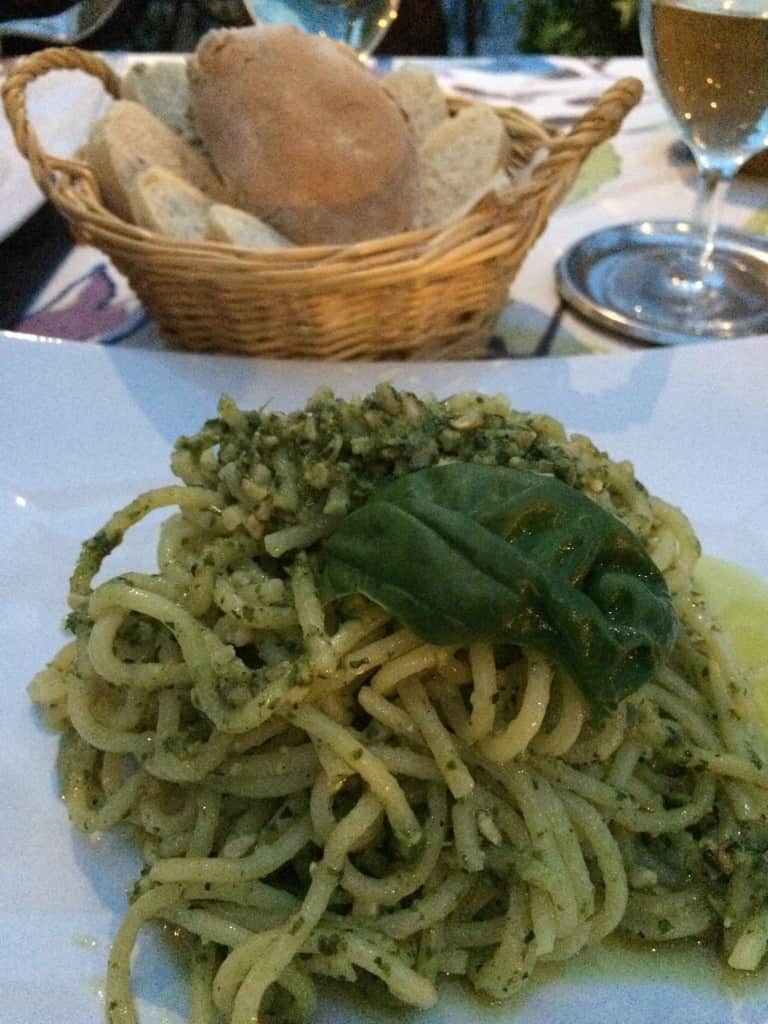 We walked home in the dark through the tiny alleyways with no other people around. It was such a beautiful and peaceful town, so we were very sad to say good bye to Lake Como. Tomorrow we head to Cinque Terre!